Among all the different types of shows we see on television almost every day, comedies are by far the highest in number. For a comedy series to make a mark in the market, it truly has to be very special and well-written. One such show is 'The Detour'. The series is created by the real-life couple Jason Jones and Samantha Bee. The story centers around a family comprising of Nate Parker, Jr., his wife Robin Randall, and their children Delilah and Jareb.
In Season 1, we follow the family as they travel to Florida from New York for a vacation. However, their journey is marred by several mishaps, problems with the police, and quarrels with the locals of the places their car passes through. Moreover, we also get to know that Nate has taken his family out because there has been some major mishap at his workplace that he is responsible for.
In Season 2 of the series, we find the family in New York, and this time the issues they face are because of Robin and her problematic relationship with her father. By the time we reach Season 3, it is time for the family to flee once again. The series is widely praised by critics for its writing. If you enjoyed watching the show and are looking for more titles that explore similar ideas and themes, then we've got you covered. Here's the list of best shows similar to 'The Detour' that are our recommendations. You can watch several of these series like 'The Detour' on Netflix, Hulu or Amazon Prime.
8. Shameless (2011-)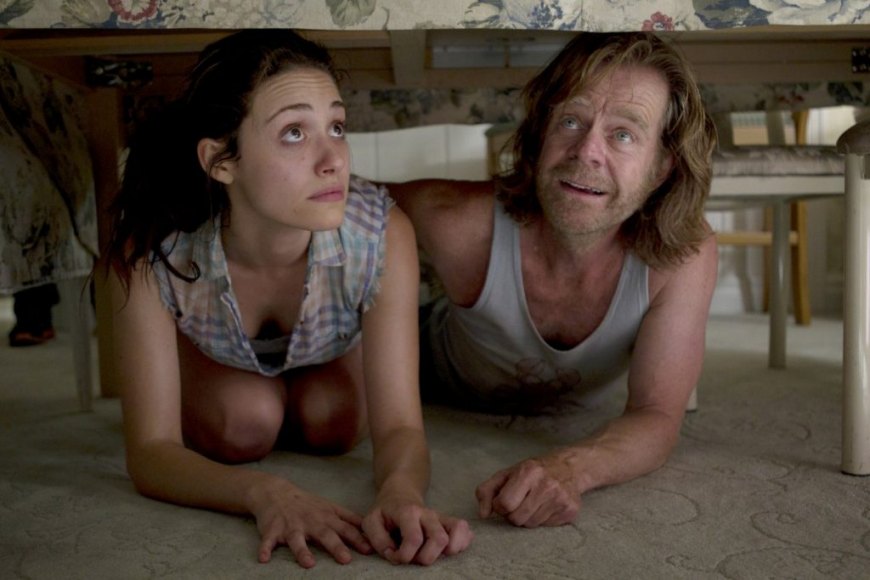 Created by Paul Abbott, 'Shameless' is a comedy-drama series which is an adaptation of its similarly named British counterpart. The story centers around a family of six children and their father. The father, Frank, is an alcoholic, and his habits severely affect the household and the lives of his children. The character of Frank is played by the famous actor William H. Macy. 'Seamless' has received widespread critical acclaim for its portrayal of the troubles a working-class family has to face every single day. Macy managed to bag a Screen Actors Guild Awards as Outstanding Performance by a Male Actor in a Comedy Series for his performance in 'Shameless'.
7. Glow (2017-)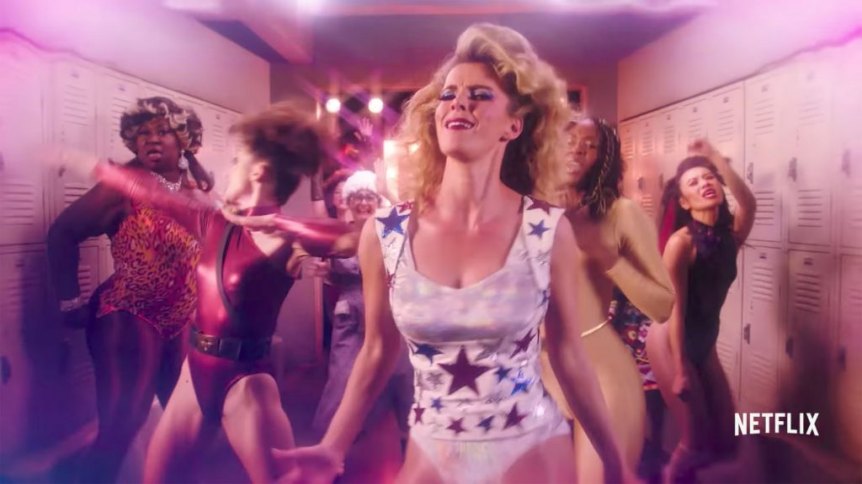 Pro-wrestling is one of the most fascinating forms of entertainment. Here, the matches are fixed and they are usually a part of a bigger storyline which goes on among the wrestlers. However, the fun lies in the storytelling and the depiction of the matches. There have not been many shows made on this huge industry. 'Glow' is thus an important addition to television shows in this regard. The series is centered around the female wrestlers of 1980s and shows us their lives as they move from town to town, performing for live audiences. The focus of the story is on Ruth Wilder. She is a failed actress who decides to join professional wrestling. The promotion where she signs up is called Gorgeous Ladies of Wrestling (GLOW). She is having a tough time in trying to adjust to this life, but when one of her friends joins the business, the two of them develop a rivalry that can be very profitable for the business.
6. Parks And Recreations (2009-2015)
One of the most popular sitcoms in recent years, 'Parks And Recreations' managed to gain a steady fan following throughout its run. The series is based on the character of Leslie Knope, played by Amy Poehler. She is a government bureaucrat working for the Parks and Recreation Department. When she receives a complaint that a construction pit is creating problems for a community, she decides to fill the pit and turn it into a park. However, her plan meets with opposition from the local people. We follow Knope's life as she tries to negotiate with the locals to get the park made. Knope's relationships with the people involved in the project also become a major part of the story. The first season of 'Parks And Recreations' received mixed response and was criticized by many reviewers for being similar in approach to 'The Office'. However, the critical reactions improved in the later seasons.
5. Two and a Half Men (2003-2015)
Created by Chuck Lorre and Lee Aronsohn, 'Two And A Half Men' is a sitcom that centers around the lives of two brothers, Charlie and Alan, and Alan's son Jake. Charlie writes jingles for advertisements and leads a luxurious but hedonistic life in his Malibu beach house. Alan is his good-for-nothing brother who ends up at Charlie's house after getting a divorce from his wife. Charlie always enters into casual relationships with women, but eventually gets married in Season 5 of the series. Charlie Sheen, who plays the character of Charlie, had entered a drug rehabilitation program when the show was in its eighth season. He even trash-talked about the show's co-creator Chuck Lorre, which got his contract terminated and his character killed off. Ashton Kutcher later joined the cast, playing the role of billionaire Walden Schmidt. Though the series became extremely popular among viewers, it never managed to garner positive critical responses.
4. Arrested Development (2013-)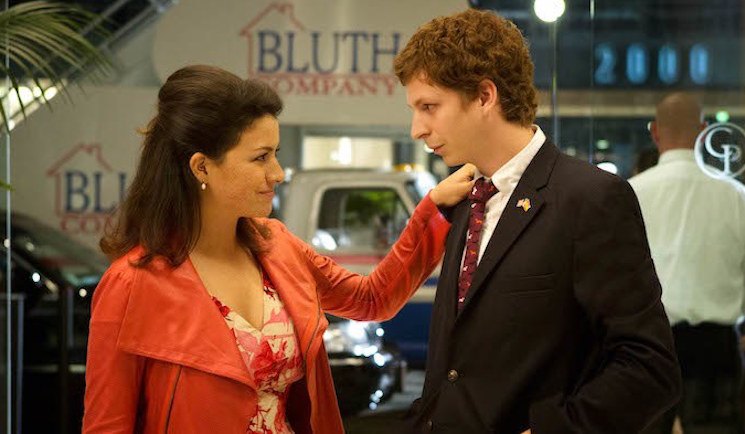 Created by Mitchell Hurwitz, this sitcom is centered around a once-wealthy family which has now fallen in hard times. The central character of the show is Michael. When his father gets arrested, it is upon him to look after this family. But the concerning thing is that despite falling into financial hardships, none of the other family members seem to be interested in curbing their lifestyles to make ends meet. Moreover, there always is an incestuous undertone among the members of Michael's family. 'Arrested Development' received critical acclaim throughout its run. The show has also managed to win six Primetime Emmy Awards, and one Golden Globe Award during its run.
Read More: TV Shows Like Arrested Development
3. Maron (2013-2016)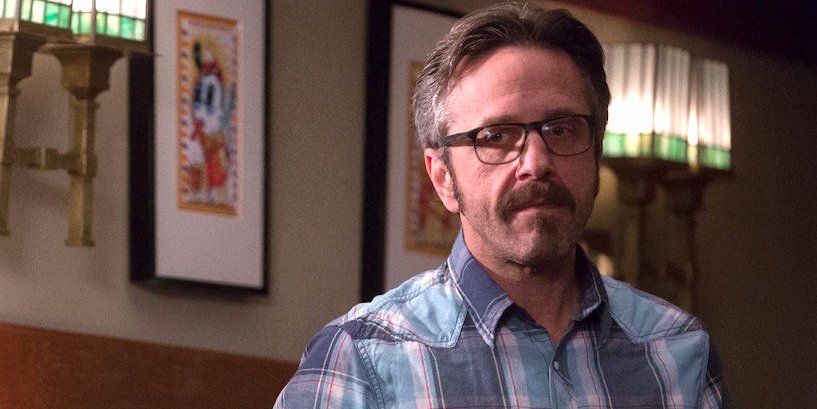 The comedy series 'Maron' is partially based on the life of comedian and podcast host Marc Maron. Maron's interviews with his peers in the profession are really interesting for any viewer who wants to gain inside knowledge regarding the American comedy industry. In the show, Maron is also a podcast host. But outside of his work, he leads a troubled life with not many friends. His struggles at maintaining his relationships become a focal point of the series. Famous comedians like Sarah Silverman, Conan O'Brien, and Adam Goldberg have appeared on the show as guest actors. Maron received generally positive reviews from critics.
Read More: TV Shows Like The Good Wife
2. Miracle Workers (2019-)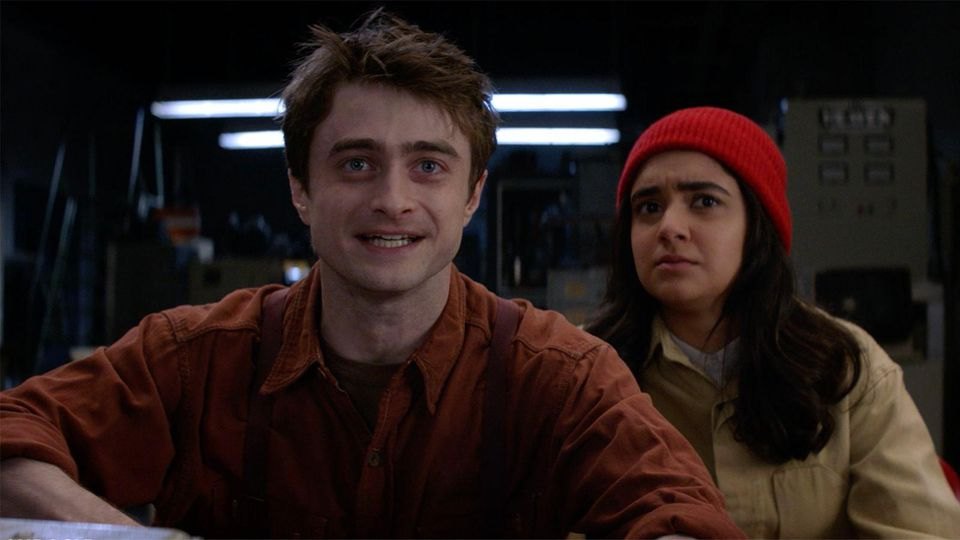 'Miracle Workers' is a comedy series starring Daniel Radcliffe as Chris Bog, an angel whose job is to save the earth from the various troubles it faces. He has found a partner in another angel, Eliza Hunter, who tries to help him in any way possible. These two angels have to work extra hard because their boss, God, is so frustrated with the horrid affairs on Earth that he has given up hope and has decided to enjoy his life and devote all of his time to his hobbies. There is one event which makes them ask God's help: they have to make two people, Laura and Sam, fall in love with each other. This seven-part miniseries is based on the book 'What's in God's Name' by Simon Rich. The role of God is played by the legendary actor Steve Buscemi. 'Miracle Workers' received praise for its endearing characters and great performances by the actors.
Read More: TV Shows Like American Gods
1. The Last OG (2018-)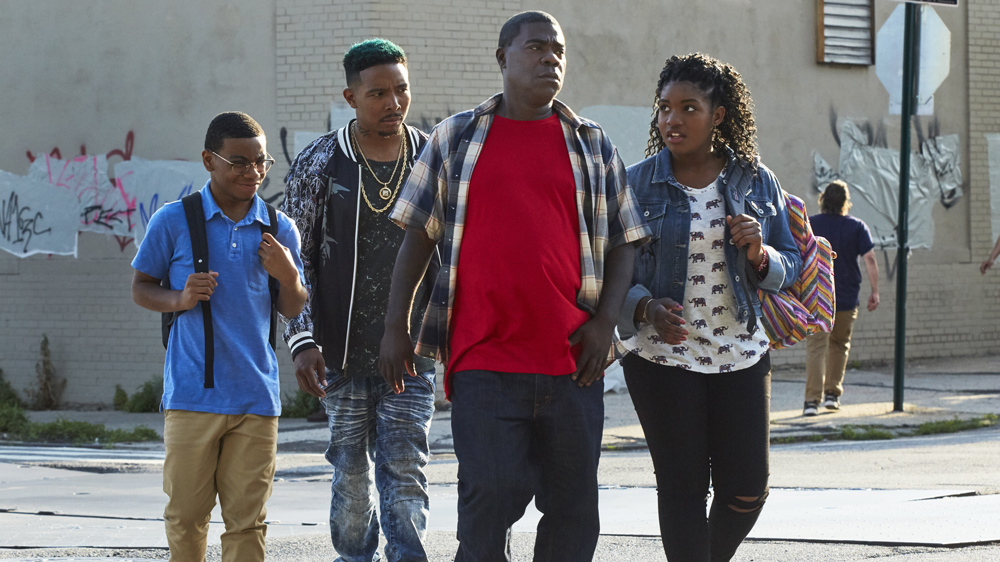 Created by Jordan Peele and John Carcieri, 'The Last O.G.' is a comedy series with Tracy Morgan playing the leading character. The show centers around Tray Barker. After spending 15 years in jail, he comes back to his old neighborhood in Brooklyn. However, Barker finds out that his neighborhood has completely changed. He also discovers that his girlfriend Shannon is living with a white man, and they are raising Barker and Shannon's kids. Tray wants to have a part in his children's lives and decides to change his life for the better in order to do so. Tiffany Haddish plays the role of Tray's former girlfriend Shannon. Haddish and Morgan both received praises from the critics because of their performances in the series. 'The Last O.G.' received massive critical acclaim, mainly for its writing and performances.
Read More: TV Shows Like Parenthood