The age of streaming has changed everything. For us viewers, content is now available at the tip of our fingers. On the other hand, for creators and filmmakers, streaming services have opened their gates to a plethora of movies and shows. In all the TV shows that land on major streaming services like Netflix, Hulu, and Amazon Prime, there are many that don't hold themselves back when it comes to the depiction of sex on screen. Speaking of sex scenes in television, some shows appeal to us with their kinky explorations of one's dark fantasies while others fascinate us by using sex scenes that are rich with didactic themes surrounding body possibility.
Sometimes sex scenes can even serve as unnecessary additions just to lure more viewers. But then there are times when they can be frightening, heavily contextual, or even relatable. Since these scenes have now become such a crucial part of movies and web series, we have decided to create a list of some of the best sex scenes of 2020 (so far).
10. Run (2020-)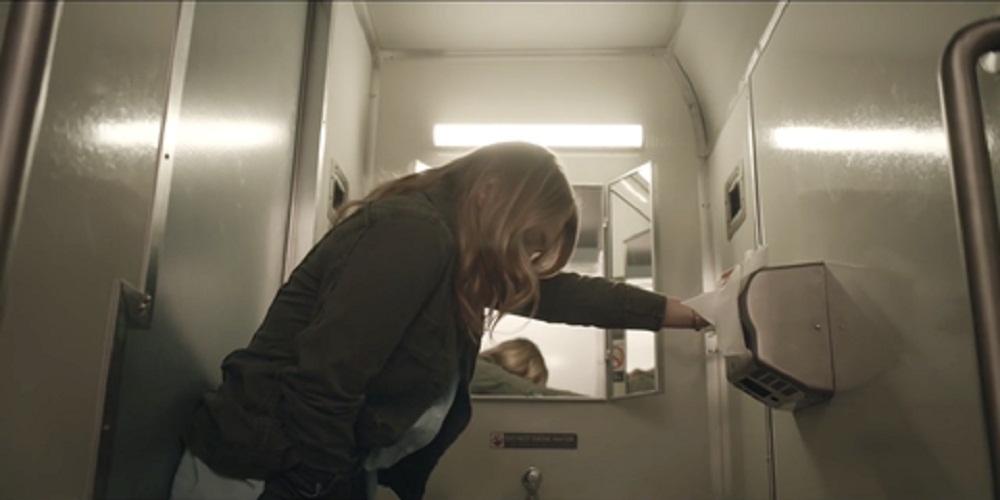 Vicky Jones and Phoebe Waller-Bridge's 'Run' centers on two ex-flames who execute their long-due escape plan and decide to leave their tedious lives behind for a while. Unfortunately, within no time, their plan goes downslope as they land themselves in some serious trouble. HBO's 'Run' offers a fair share of thrilling moments, some slambang action, and a whole lot of steamy sex scenes. In the second episode itself, the series feature an "almost" sex scene where the two protagonists, Billy (Domhnall Gleeson) and Ruby (Merritt Wever), hop an Amtrak train and excuse themselves from their private conversation to rush to the bathroom. With what follows, both frantically rush to different washrooms and unbeknownst to the other, they masturbate. Oddly hilarious and memorable, Run's train scene is easily among the best TV "sex scenes" of the year.
9. White Lines (2020-)
Set in the party island of Ibiza, Netflix's 'White Lines' is a quick-paced, drug-induced, and sexually-replete series that gives you an intimate look at the underbelly of Ibiza's wild party scenes. From its depiction of dogs sniffing drugs sprinkled in a garden to its portrayal of drugs being served in silver platters, the show perfectly embodies its title. But along with that, its first episode itself features a graphic masked orgy scene that makes you clamp your eyes with your hands and then look through your fingers. As viewers, we often tend to question whether provocative cinema is necessary or not. It is well-known that many shows and movies purposefully add a layer of sensual themes to their narrative just to appeal to viewers. But you'll be surprised to know that the bold depiction of Ibiza's orgies and drug-fueled parties in 'White Lines' is not too far from reality.
8. Dark Desire (2020-)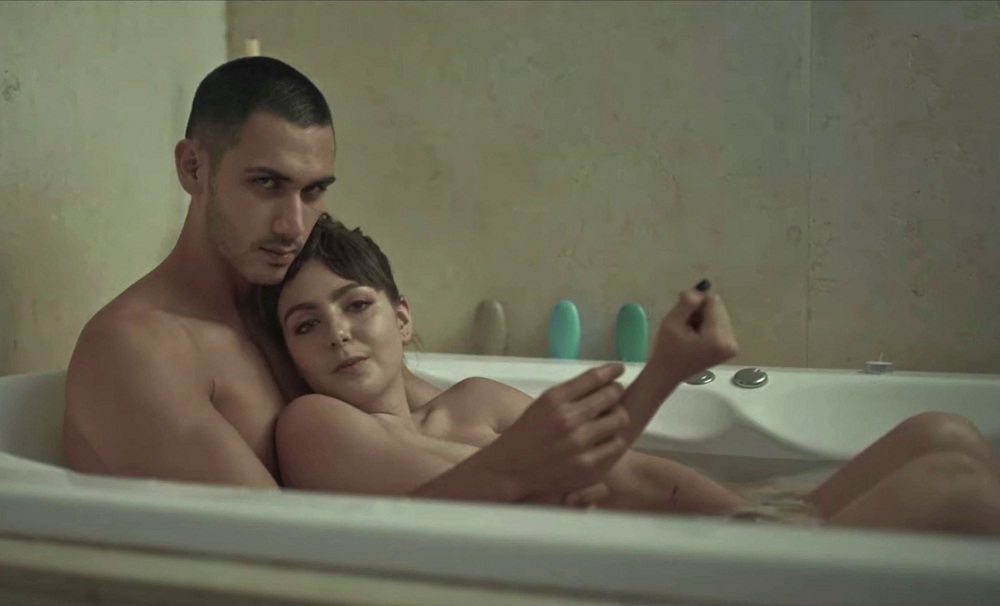 'Dark Desire' is another slow-burn thriller that depicts how extra-marital affairs can be quite dreamy while they last. But when shit hits the fans, the same acts of infidelity spiral down to some harsh realities. From the premise of the show itself, you can guess that along with its twists and turns, there are a whole lot of sex scenes as well. In all of its steamy hookups, it would be a little unfair to rank one above all. But for the sake of this list, we'll consider the show's bathtub scene as its best offering. Featuring its two leads, Esteban and Brenda, the scene is now being labeled as an antidote to the iconic '365 Days' shower scene, and we can understand why. But along with that, this scene also turns out to be quite consequential later on in the show—it foreshadows how things are about to go downslope for Brenda.
7. Brave New World (2020-)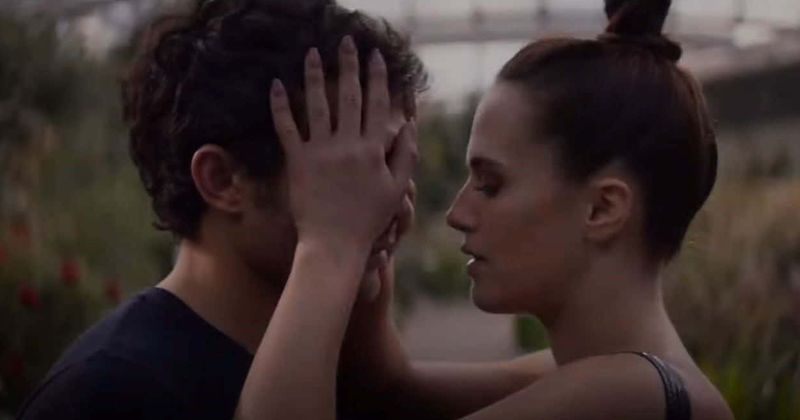 Peacock's 'Brave New World' is set in a utopian world where people have a strange sense of togetherness and peace. In their idyllic environment, humans are encouraged to practice polygamy, relegate predetermined roles, and use happiness-inducing drugs every time they have sorrowful feelings. In its early moments, the series uses its immaculately choreographed orgy scenes to show how sex is completely consequence-free in its world. In fact, the brainwashed citizens of futuristic London perceive sex as nothing but a mere outlet of their emotions or simply a means of entertainment. Due to this, almost all of these citizens fail to draw a connection between sex and love. So although there are quite a lot of visually stunning orgies and graphic sex scenes in the first half of the series, the ones featured in the second half are better in context with the significance they hold in the overarching premise. The scenes featuring the show's two main characters, Lenina and John, draw a stark contrast between mindless acts of debauchery and emotionally-grounded sex.
6. Valeria (2020-)
Both narratively and thematically, Spanish drama 'Valeria' is a lot like 'Sex and the City.' Its simple plot follows the life of an aspiring writer who breaks through her writer's block after she decides to write an erotic novel involving her personal experiences. While she's at it, her three best friends support her and even try to discover themselves in a world that forces them to be someone else. With an undertone of feminist risqué, the show features the sexual journeys of all of its female leads. Among them, Lola's journey turns out to be the hottest as she relentlessly sleeps with a hunky married man, Sergio, and doesn't let anyone question her. If you're turned on by exhibitionism, you'll particularly enjoy the scene where Sergio pleasures Lola in a crowded public place.
5. The New Pope (2020)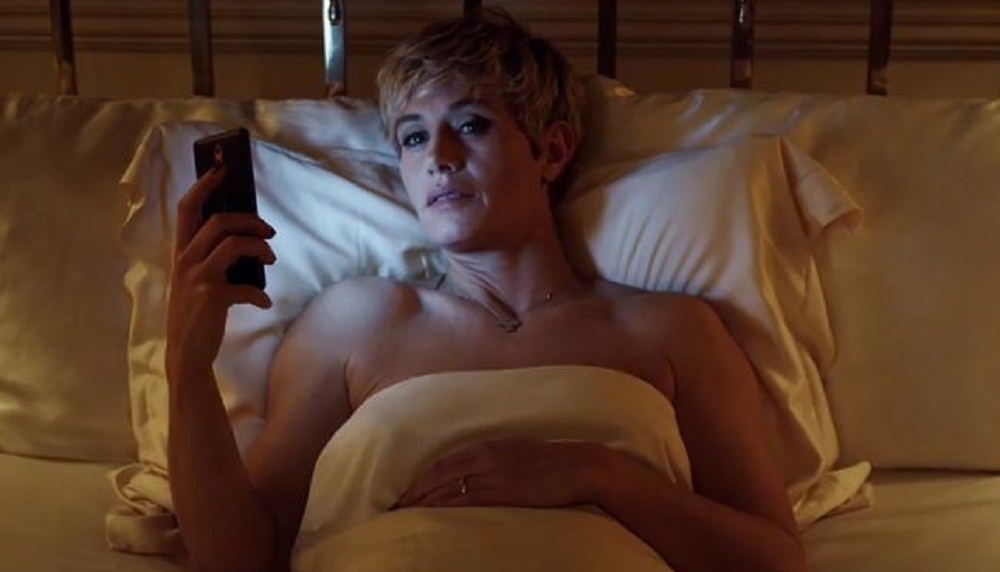 Both 'The Young Pope' and 'The New Pope' are outstanding shows, delivering tales that are poignant on every level. But in all of its comedy, exceptional performances, and exhilarating drama, there are also some mesmerizing sex scenes. Among these, Sofia's (Cécile de France) phone sex scene stays with you long after the show is over. It all begins when she leaves home for a business trip and then calls Tomas (Tomas Arana) from her hotel room. With what follows, the two argue for a bit, and then Sofia commands him to "Lick me." As a viewer, just when you start wondering how quickly that escalated, Sofia slowly slides her phone down her satin sheets. And well, you can guess what happens next.
4. Westworld Season 3 (2020-)
When it comes to its depiction of a futuristic amusement park, 'Westworld' leaves no stones unturned and goes above and beyond one's imagination. Unsurprisingly, even when it comes to nudity and sex, the show takes a "no holds barred" approach and offers something you've never seen before. To get a better idea of what I'm talking about, you can even refer to our detailed sex scenes guide of Westworld Season 1 and 2. Compared to its predecessors, season three has relatively less "X-rated" content. Even so, in Episode 4, titled "Mother of all Exiles," the show goes back to its old methods by depicting the elite attending sex parties and literally bidding on sex workers for charity. Not to mention, the show adds a layer of sexiness to these scenes by playing The Weeknd's "Wicked Games" in the background.
3. Little Fires Everywhere (2020-)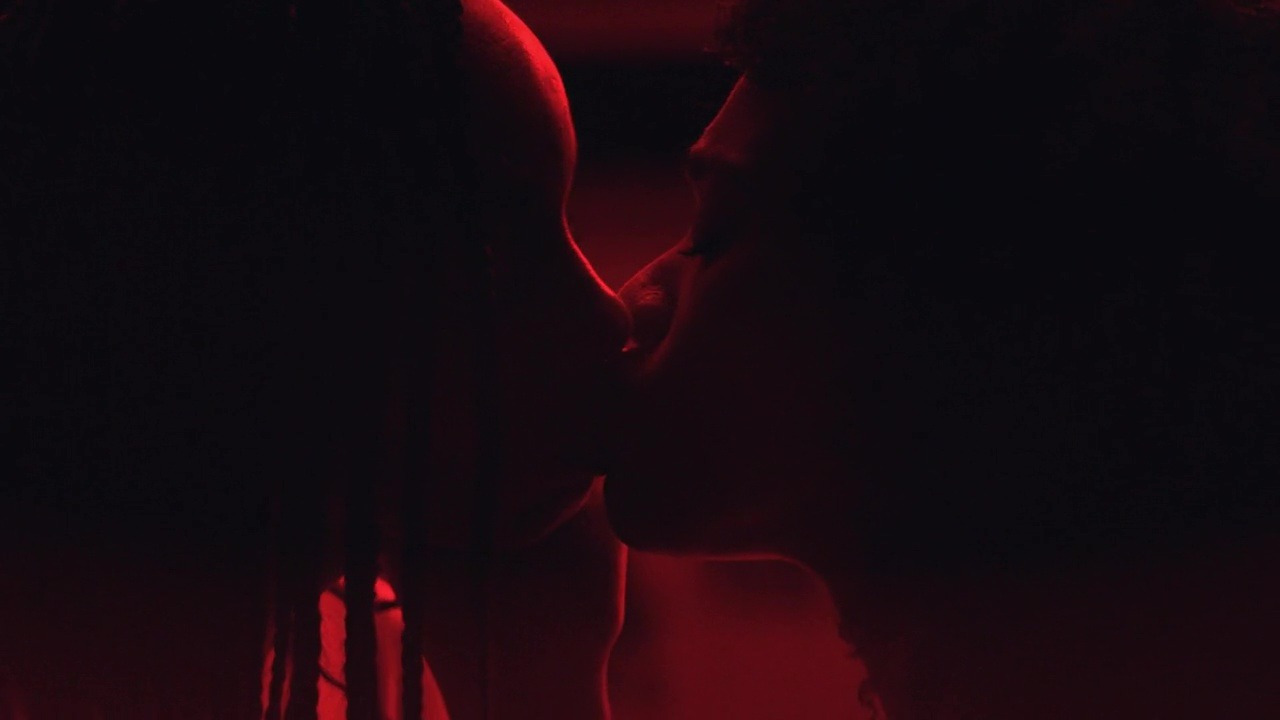 Starring, Reese Witherspoon, 'Little Fires Everywhere' is Hulu's take on an eponymous novel. Set in 1997 Ohio, the series is a crime thriller at its surface but a lot more on a deeper scale. Compared to most other shows on this list, 'Little Fires Everywhere' doesn't have a chock-full of sex scenes. But it still has one lesbian sex scene that caught initially caught viewers completely off-guard, especially the ones who were well-versed with its source material. The scene in consideration is featured in a flashback episode and stars Anika Noni Rose and Tiffany Boone. What makes it so shocking for viewers is not only its visuals but also the fact that it was not in the original book.
2. Sex Education Season 2 (2020-)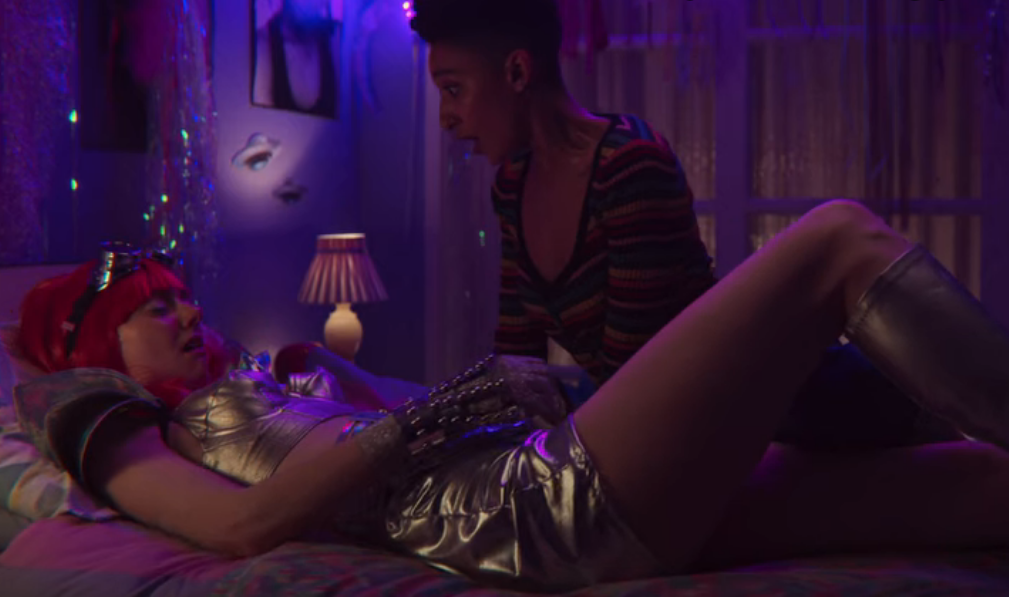 This list would certainly be incomplete without the genre-defining British teen series, 'Sex Education.' As the name suggests, almost every episode of the series features a new sex scene, with new characters, where each of them has an undercurrent of themes surrounding prevalent teen issues. Since we're only talking about iconic sex scenes of 2020 in this article, we'll only take season 2 into consideration. Among all the boundary-pushing and educational sex scenes of Season 2, the one that tops our list comes towards the end of the season. The show's two female protagonists, Ola and Lily, get close to one another. When they finally stop feeling ashamed of their sexual preferences, they get together to have sex. But since Lily suffers from vaginismus, they creatively find a way to enjoy their sex lives without actually touching one another.
1. Normal People (2020)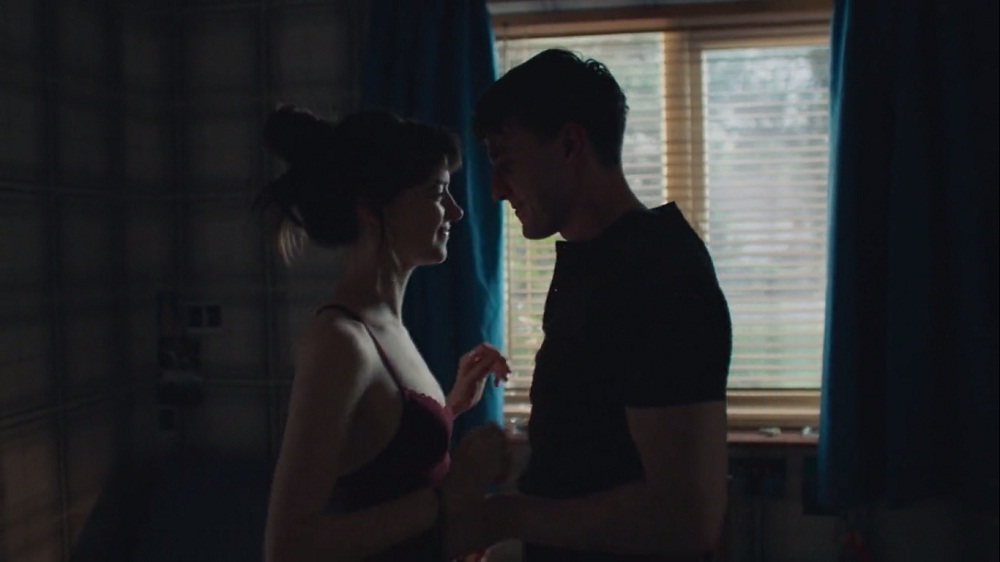 Certain sex scenes of 'Normal People' can be hard to watch as they feature a very toxic phase of the female protagonist, Marianne's life. On the other hand, other sex scenes perfectly encapsulate the chemistry and physical connection between Marianne (Daisy Edgar-Jones) and Connell (Paul Mescal). The best among them is Connell and Marianne's first time when they tenderly and consensually explore their teenage love for one another. This intimate scene marks the inception of their complicated relationship, and the sex scenes that follow depict the many different milestones they go through as individuals and as a couple.
Read More: Best Normal People Sex Scenes