It's not really a courtroom drama film without bizarre twists and turns and a strong opponent quite capable and willing to take down 'the good side.' Maggie Betts 'The Burial' features all of that and much more, with Jamie Foxx stealing the show with his larger-than-life character portrayal of the lawyer, Willie Gary. Inspired by true events, the movie follows the case of local funeral home owner Jeremiah O'Keefe, who sues a large funeral home company headed by Ray Loewen for breach of contract but more for trying to destroy smaller businessmen like him.
Gary soon comes as a savior for O'Keefe, willing to free him from the clutches of a shark-like Loewen. What follows is an intense legal battle that brings up the issues of race, the injustices in the society more relevant to the 1990s, when this movie is based, and the kind of power established corporations hold over smaller players. With Tommy Lee Jones, Jurnee Smollett, and Bill Camp providing additional support to Foxx with their roles, this is the type of entertainer people love to watch.
8. Flash of Genius (2008)
With Marc Abraham at the helm, 'Flash of Genius' is a biopic that dramatizes the true story of a college professor, Robert Kearns or Bob, who kept fighting with a large Detroit automaker to claim the rights to his own pathbreaking invention. Working tirelessly to be the first one to invent intermittent windshield wipers with the love and support of his family, the lead engineer finally cracks it, only to see his designs stolen by the automaker Ford, leading to a long legal battle.
As the genius lead, Greg Kinnear is supported in his performance by Lauren Graham and Alan Alda in this moving story. While the film, inspired by a New Yorker article, is more about Bob's struggle than the court case, it's similar to 'The Burial' in its portrayal of a David and Goliath court case inspired by true events, where everyone expects the protagonist to get crushed by the defendant.
7. Erin Brockovich (2000)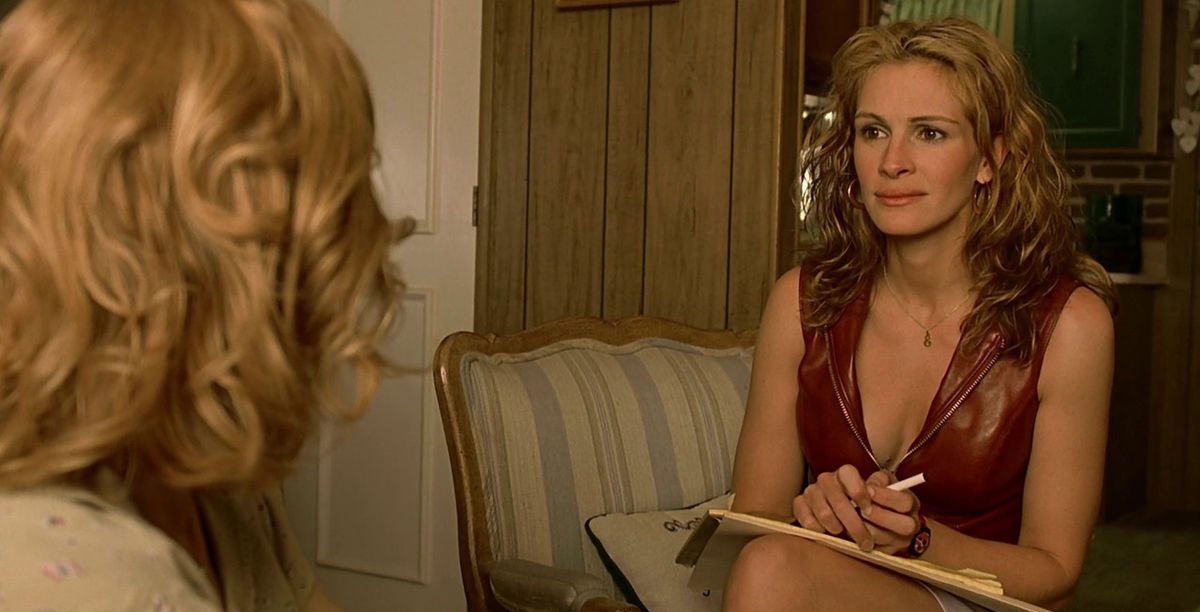 Julia Roberts plays the titular character in Steven Soderbergh's legal drama 'Erin Brockovich.' As a single mother with questionable manners and credentials, people find it hard to trust her, even when she bags a legal assistant job. It's Erin against the bigwigs when she finds out a multi-million dollar power company is deliberately polluting the water supply to acquire a piece of land and sues them.
Albert Finney and Aaron Eckhart join Roberts in her efforts to breathe life into the film. Just like 'The Burial,' this is another classic underdog situation based on a true story, where the protagonist has to fight the corrupt company to bring justice to those who deserve it. The only difference is that instead of dramatic courtroom scenes, 'Erin Brockovich' is more about the process Erin follows to gain the trust of the community to stand against the company.
6. Dark Waters (2019)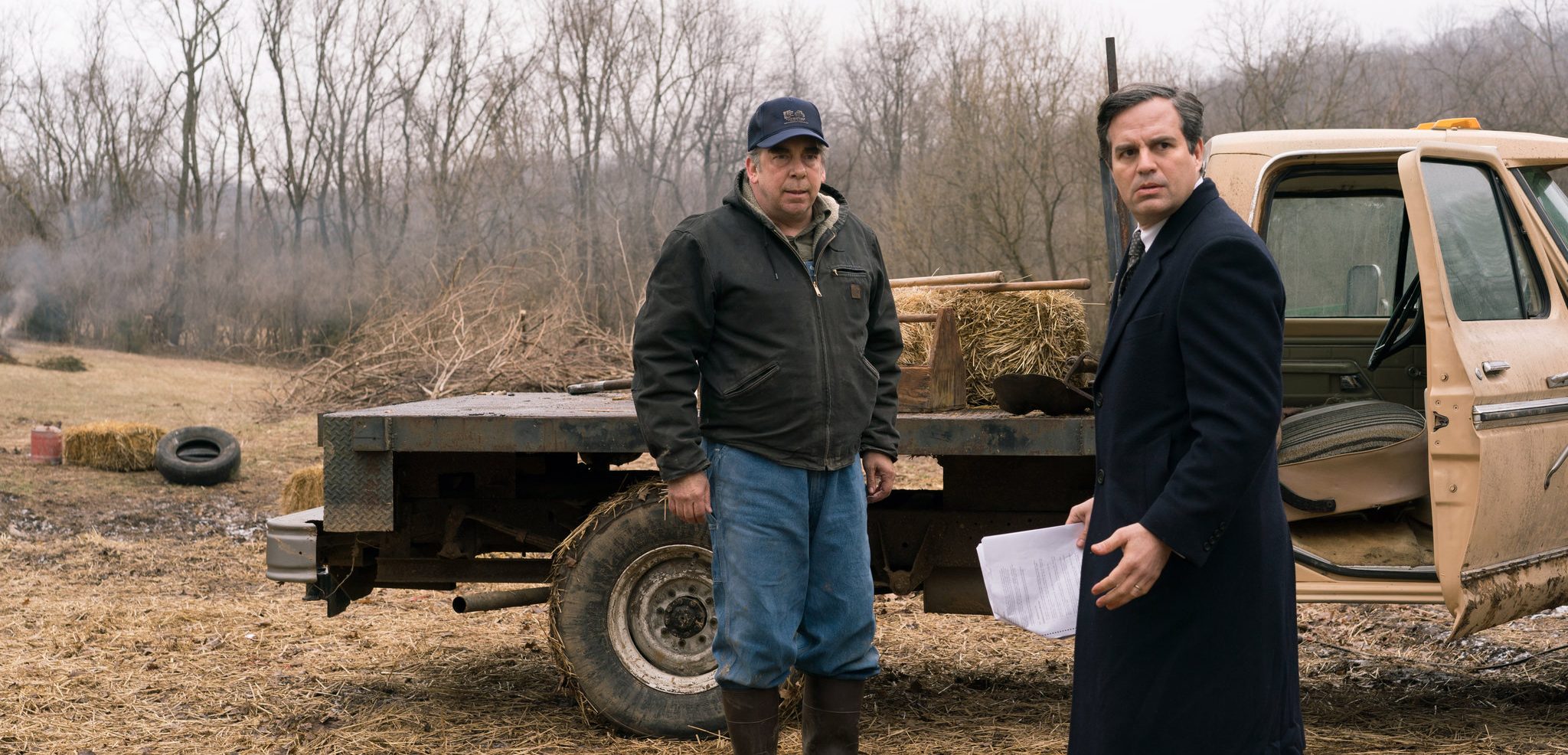 Based on a New York Times report by Nathaniel Rich, this legal drama film centers around a change of heart experienced by a corporate defense attorney, who usually defends chemical companies. The Todd Haynes directorial 'Dark Waters' provides a thrilling account of a revelation the lead lawyer, Robert, experiences when he learns that chemical multinational DuPont is knowingly poisoning thousands of cattle and people who consume the water.
Starring Mark Ruffalo, Anne Hathaway, and Bill Camp, this gripping environmental lawsuit takes twisted turns as Robert struggles with his career and life. Similar to 'The Burial,' a lawyer takes the center stage to get to the bottom of a case where a large corporation threatens to affect the lives of a lot of innocent people. Both the movies are also based on true stories and star Bill Camp, which fans of 'The Burial' might be interested in.
5. The Rainmaker (1997)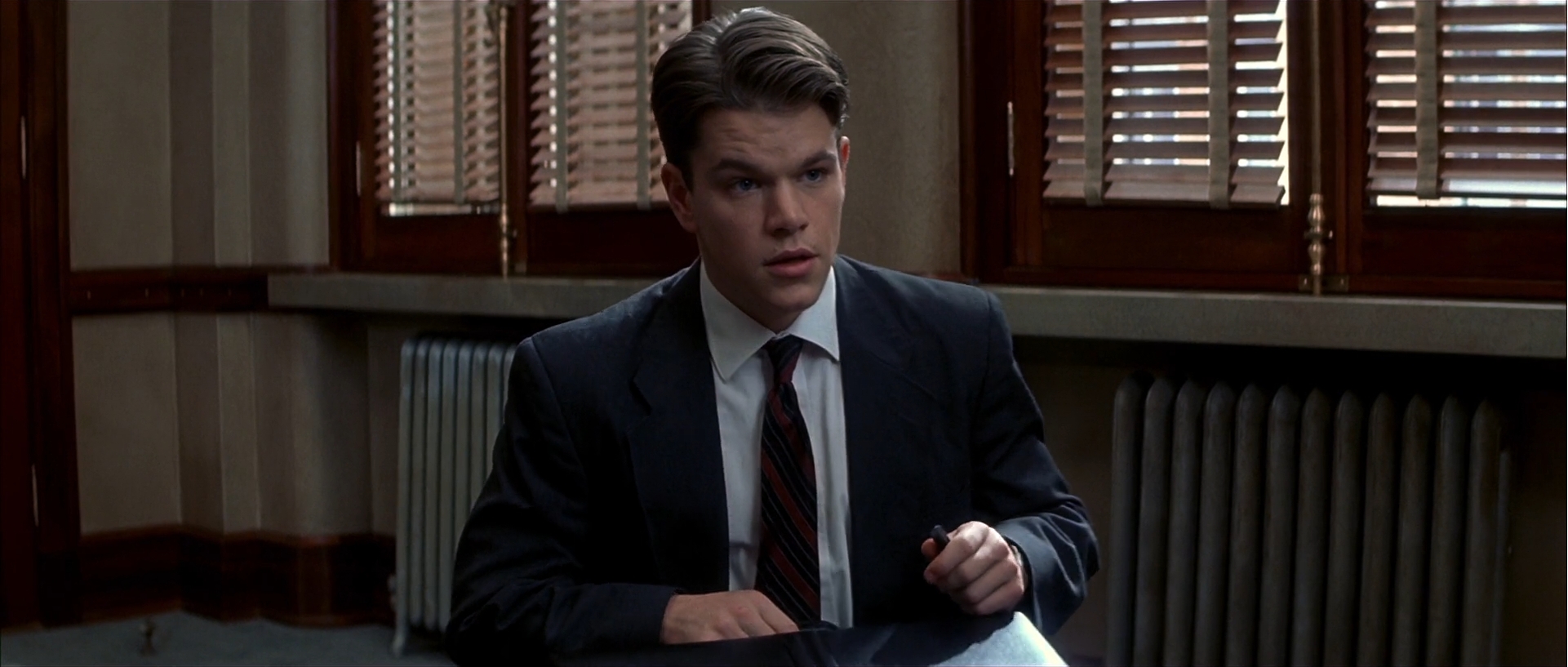 Joining the leagues of epic courtroom dramas, 'The Rainmaker' is another classic by renowned director Francis Ford Coppola. He is known for his visual adaptations of Mario Puzo's 'The Godfather' and has done the same with John Grishm's novel of the same name with this film. In Rudy Baylor's very first case as an underdog lawyer, he stands against a large insurance company to help his elderly clients gain access to a much-needed claim.
It's dangerous and life-threatening for him, but Baylor has to seek justice at any cost. With a strong star cast consisting of Matt Damon and Danny DeVito, this film is just like 'The Burial' in terms of the David and Goliath case, where everything could go wrong for the protagonist. They're also similar in their depictions of a lawyer who isn't taken seriously but is willing to go the extra mile for the sake of his client.
4. A Civil Action (1998)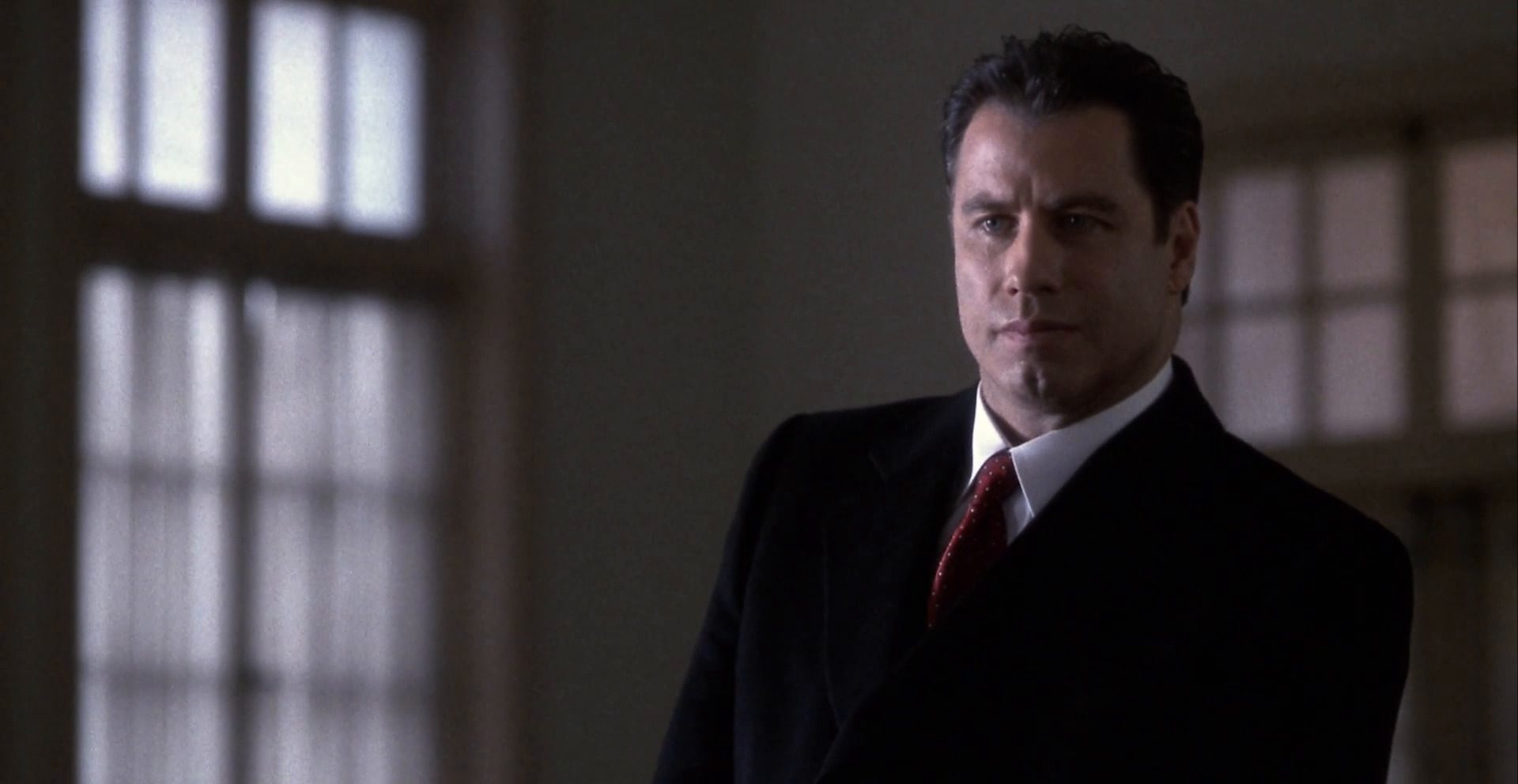 Director Steven Zaillian creates a visual experience in 'A Civil Action' to narrate the true story of a case taken from a novel by Jonathan Harr of the same name. The 1998 legal drama film revolves around a lawyer who notices a worrying pattern of leukemia cases as the result of pollution by a leather production company. His company doesn't have enough resources, and there's so much he can do against a major employer in the area, but he knows the environmental issue is too important to let it go.
It stars John Travolta, Robert Duvall, and William H. Macy as major players in the legal battle. It reminds one of 'The Burial' due to the dramatic display of the underdog situation and the persistent efforts of the corrupt corporate giant to not let a small player affect their business. Both movies have also been adapted from cases Harr wrote about.
3. Philadelphia (1993)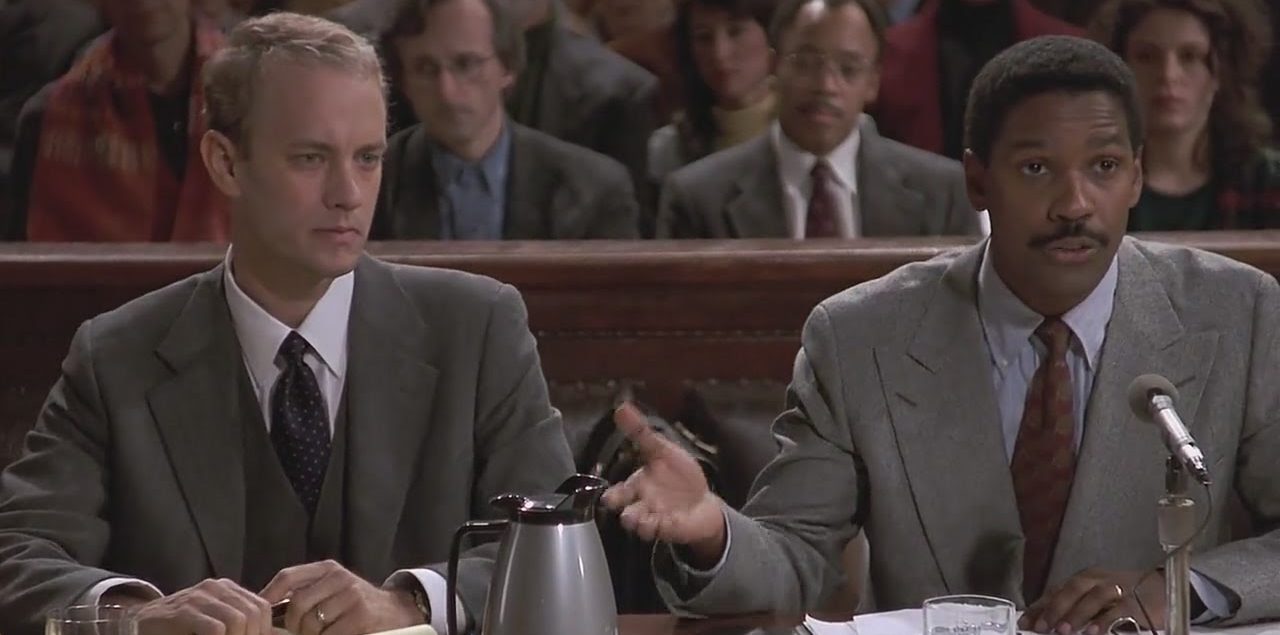 Circling around a wrongful dismissal lawsuit, director Jonathan Demme portrays a legal lawsuit inspired by true events in his drama film 'Philadelphia'. In this story, lawyer Andrew Beckett loses his job at a thriving Philadelphia firm when his homosexuality and HIV status are confirmed. He interestingly comes across a homophobic lawyer who is also afraid of his condition due to misinformation, Joe Miller. When there's no other way out left for Beckett, Miller surprisingly agrees to fight his case and starts respecting and appreciating his client.
Starring Tom Hanks and Denzel Washington, this film cleverly addresses the topics of discrimination and how deeply ingrained it is. Similar to 'The Burial,' this courtroom drama involves a case against a huge corporation that has wronged someone, although in different circumstances, and a helpful lawyer who is passionate about helping his client ger the justice he deserves.
2. Puncture (2011)
Plenty of contribution from those directly involved in the real case has gone into the making of 'Puncture', directed by brothers Adam and Mark Kassen. Mark is actually one of the two protagonist lawyers in the film; Paul Danziger essays the character, while Chris Evans plays his brilliant partner, Mike Weiss, who, in reality, died in his early 30s due to a drug overdose. In the film, the partners take up the case of a nurse who is accidentally injected by an HIV patient and dies due to AIDS.
The incident brings the humble lawyers face-to-face with the healthcare industry, which refuses to accept the single-time prick needle that can prevent such cases due to internal corruption. It draws parallels with 'The Burial' in its portrayal of how a large corporation wrongs regular people in reality and the steps that even financially straddled lawyers, unlike Gary, of course, need to take to fight for justice, even if it comes at the cost of their firm.
1. Just Mercy (2019)
Helmed by Destin Daniel Cretton, this moving courtroom drama follows a case fought by brilliant civil rights defense attorney, Bryan Stevenson, based on his own 2014 memoir titled 'Just Mercy: A Story of Justice and Redemption.' In 'Just Mercy,' Stevenson is a compassionate lawyer who can take up big cases but chooses to fight for the underdog. He takes up the case of Walter McMillian, who is wrongfully accused of murder even when no evidence points against him.
Stevenson soon begins to notice the underlying racism and the major players at work who would gladly and knowingly sentence an innocent without batting an eyelid. Just like 'The Burial', this movie also expertly deals with the issues of race and depicts an underdog being wronged. Moreover, it also stars Jamie Foxx, along with Michael B. Jordan and Brie Larson.
Read More: The Burial: All the Locations Where the Legal Drama Film Was Shot