It's that time of the year again! Christmas is much more than just festive decoration, candied sweets, secret Santa gifts from your colleagues and lots and lots of cake — it's about celebrating family, friends, and everything else that brings you joy.
'A Christmas Story' is a Bob Clark directorial that released on Nov 18, 1983. The movie follows a 9-year-old Ralphie in the town of Hammond, who has just one desire for Christmas – to get an official Red Ryder BB rifle. When he puts it across his mother, she sends him away, saying that she fears he is reckless and will, therefore, injure his eye. At school, he writes an essay about wanting a BB gun for Christmas, but his teacher hands him a note, saying the same thing his mother told him. A dejected Ralphie feels Santa Claus is his only hope, and he asks Santa for a BB gun, who responds using the same words he is now tired of hearing: "You'll shoot your eye out." Ralph is now completely heartbroken as he feels he will never get a BB gun. But life surprises him like never before!
If you are a fan of Christmas movies, you probably have seen this one. Not once, not twice, but many a time.
So, if you need recommendations like this one, read on as we've got you covered. These films are a sure-fire way to get you and the whole family into the holiday spirit this Christmas. Many of these are available on Netflix, Hulu, or Amazon Prime.
7. Krampus (2015)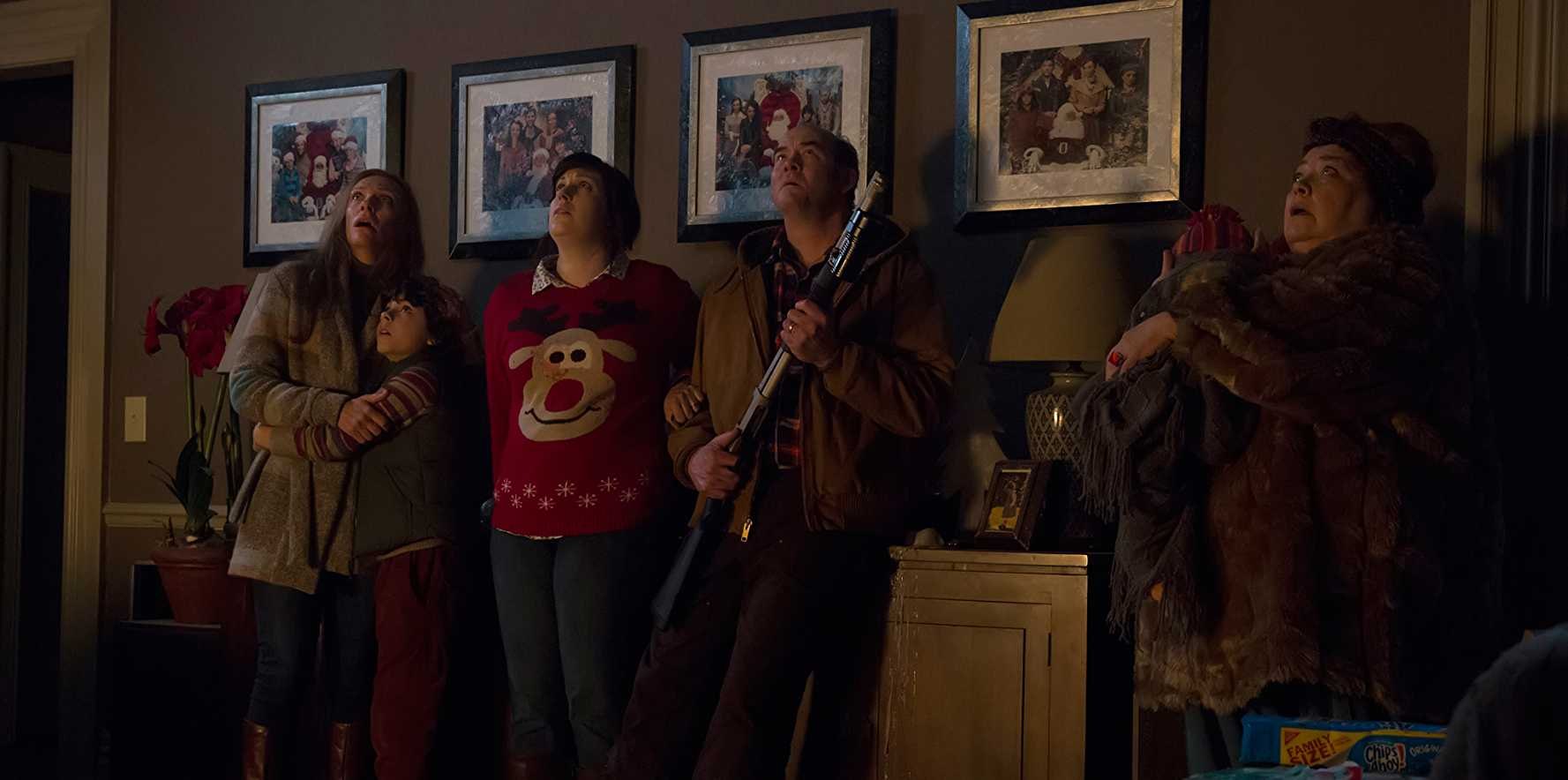 "How is 'Krampus' a Christmas movie?" It is.
"But it cannot be similar to A Christmas Story?" Well, you've been pranked!
Young Max has given up on the spirit of Christmas, because of his dysfunctional family's usual bickering over the holidays. He is unaware of the fact that his lack of festive spirit, unleashes upon the family, a wrath so evil, only love, sacrifice, and harmony can undo it.
Directed by Michael Dougherty, 'Krampus' features 'The Good Place' star Adam Scott, 'Hereditary' actor Toni Collette, David Koechner, Allison Tolman, Conchata Ferrell, Emjay Anthony, and Stefania LaVie Owen in pivotal roles. It will give you the creeps sure, but it will also make you hug your family members towards the end. It reminds you of 'A Christmas Story' as it teaches you the value of family, in the most unconventional way.
6. Ernest Saves Christmas (1988)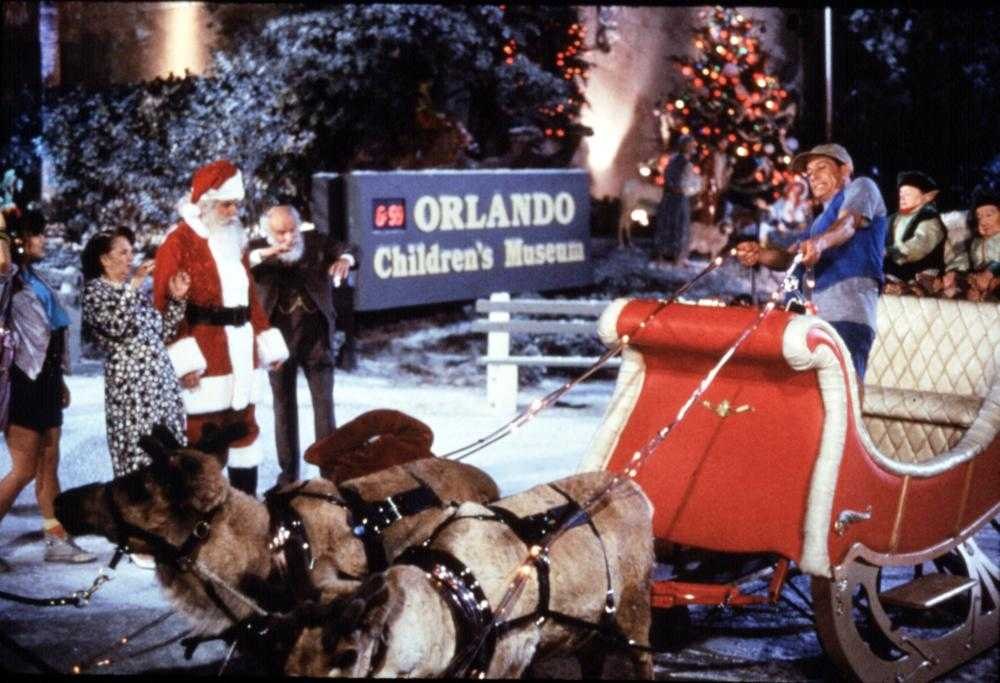 Santa Claus is in town, and he is earnestly looking for his replacement, Joe Curruthers. Joe is a former host of a kid's TV show and is now wallowing in self-pity. Santa's dilemma is that Joe wouldn't believe him if he turns up at Joe's door and offers him the job, especially one which is based on the North Pole! Ernest is the only one (except kids) who believes him, and therefore, he has been given the responsibility to convince Joe that the job offer is legit and it must be accepted before Christmas Eve. If that doesn't happen, Santa's powers will run out, and the world won't ever have Christmas again. Can Ernest save Christmas?
Jim Varney as Ernest is as innocent as Ralphie from 'A Christmas Story.' And that's why you love him. 'Ernest Saves Christmas' has been helmed by John R. Cherry III and John Cherry, and the cast includes Douglas Seale, Oliver Clark, Noelle Parker, Gailard Sartain, and Bill Byrge. The slapstick comedy didn't achieve critical success but was loved by the audience and thus became the highest-grossing one of all the five Ernest movies.
5. Klaus (2019)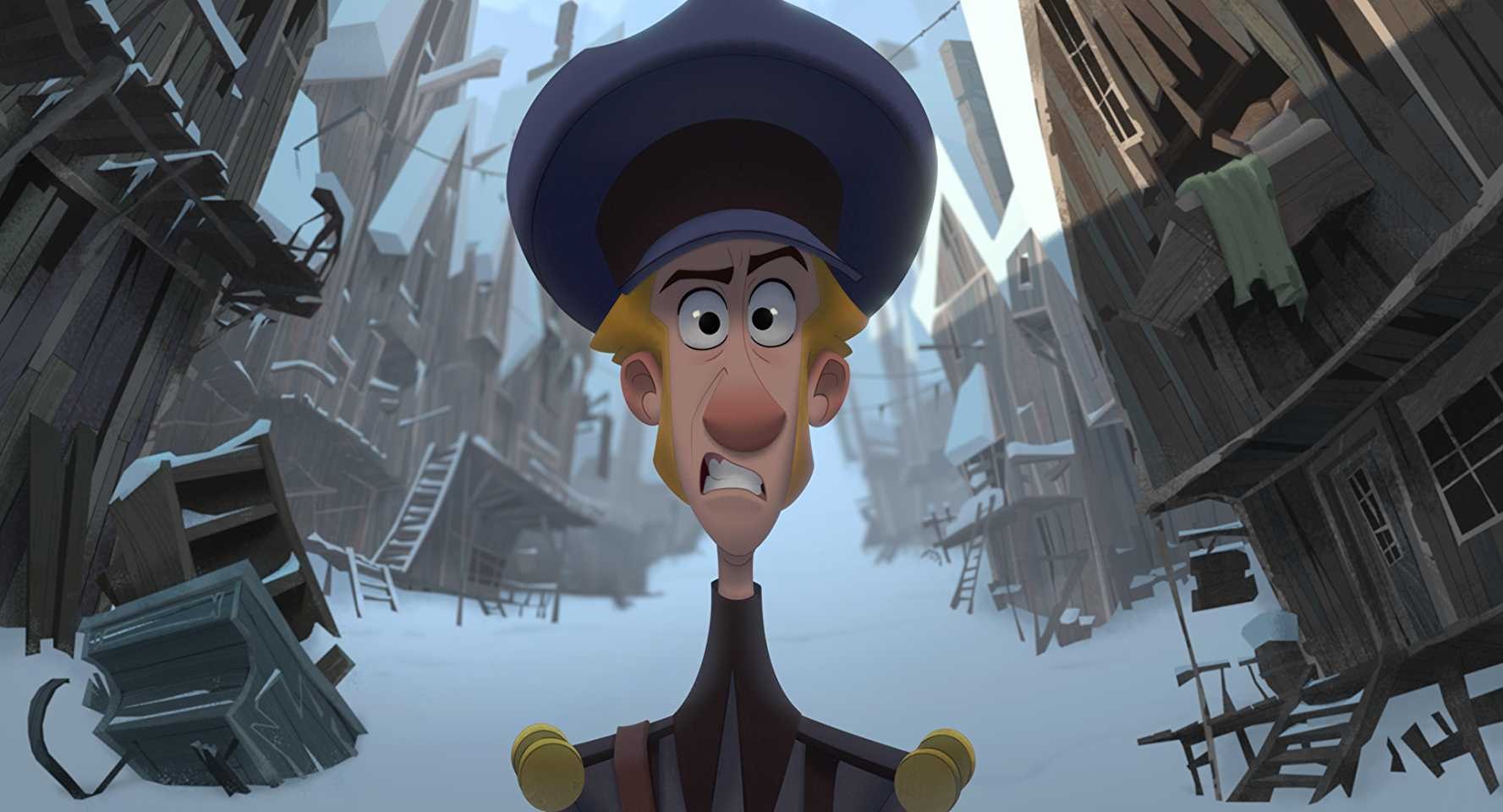 The latest candidate for a holiday classic status, 'Klaus,' is a movie that follows Jasper, a postman, who after being termed as the worst student of the Postman Academy, is posted to the North, in a frozen town where he finds Santa Claus who is in hiding since long. Jasper is voiced by Jason Schwartzman, while Rashida Jones plays Alva and Oscar winner J.K. Simmons is Klaus.
There aren't many animated Christmas films, and Klaus is a beautiful addition. The critics are raving about how Klaus is a reminder of 'Spider-Man: Into the Spider-Verse' – an exceedingly distinctive and modernistic approach that makes the imagery pop even more. Klaus h directed by Spanish animator Sergio Pablos who also created 'Despicable Me.'
Just like 'A Christmas Story,' this movie is so overwhelming, you have to hold your heart from falling into pieces.
4. My Summer Story (1994)
It is a sequel to 'A Christmas Story,' and the movies picks up after the events of the first. It released in theatres as It Runs in the Family, has been directed by Bob Clark. Ralphie Parker struggles to spot the spinning top he desires to defeat his old rival, Scut Farkus, with. Meanwhile, his mom Mrs. Parker (Mary Steenburgen) logs head with a theatre owner over a series of issues. The animosity between the Parkers and their annoying neighbors, the Bumpus family keeps on growing. Will the Old Man extend his support?
The movie received a lukewarm response, with many stating, "If you go in knowing this isn't going to be anywhere near as good as 'A Christmas Story,' you might even come away with a modest appreciation of the sequel on its own."
The cast of the film comprises Charles Grodin as Mr. Parker, Kieran Culkin as Ralphie, and Mary Steenburgen as Mrs. Parker.
3. National Lampoon's Christmas Vacation (1989)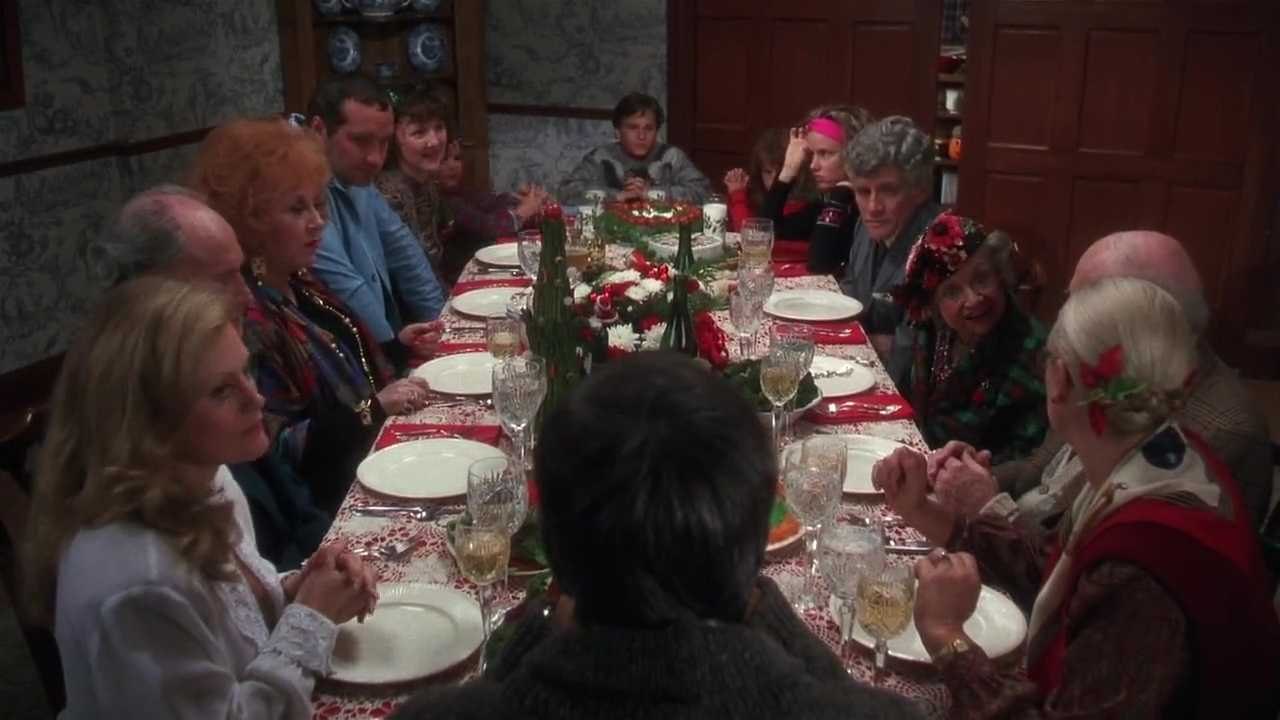 The third installment in the "National Lampoon" series, 'National Lampoon's Christmas Vacation' focuses on the Griswold family as they deal with their in-laws during the Christmas holidays. It has been directed by Jeremiah S. Chechik and stars Beverly D'Angelo, Chevy Chase, Randy Quaid, along with Juliette Lewis and 'The Big Bang Theory' actor Johnny Galecki.
The critical reception of the movie was mostly positive, with many calling it a non-stop laugh riot coupled with a beautiful story. If you loved 'A Christmas Story's' heartwarming plot, you are going to have a fun time watching this one with your family.
2. The Polar Express (2004)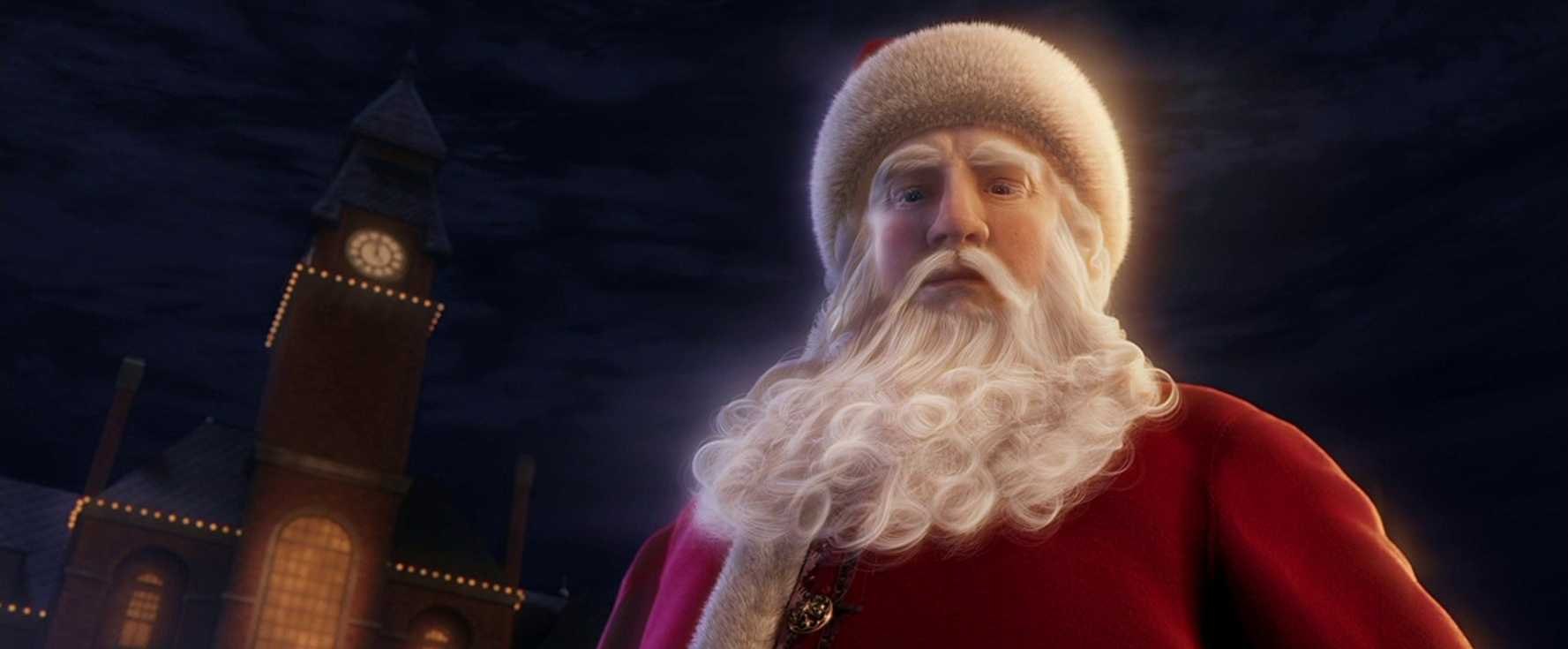 'The Polar Express' has been helmed by Robert Zemeckis and is based on Chris Van Allburg's holiday classic of the same name. The movie follows a young boy Billy who is skeptical of Santa Claus' existence after his family debunks it by calling it all a myth. Therefore, he gets on The Polar Express to go to the North Pole for a visit with Santa Claus on Christmas Eve.
His life takes a turn after he encounters a few people who take him on a journey of self-discovery, just like Ralph in 'A Christmas Story.'
The computer-animated adventure movie stars Tom Hanks, who plays several characters using stop-motion animation. 'The Polar Express' marks his second outing with Zemeckis, after 'Forrest Gump.'
1. Disney's A Christmas Carol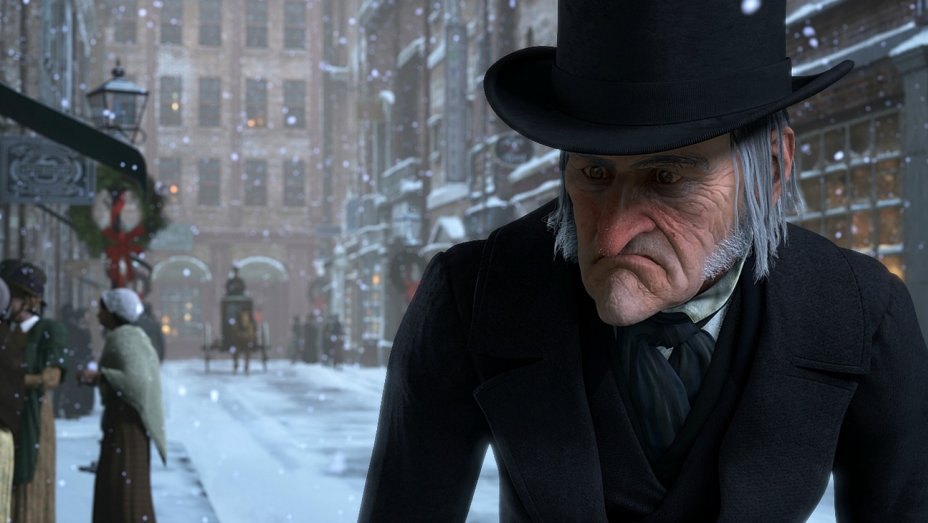 Jim Carrey! Yes, we know you're sold already. Jim Carrey is a holiday favorite after the success of his timeless classic 'How the Grinch Stole Christmas.' In 'Disney's A Christmas Carol,' Carrey plays Ebenezer Scrooge and also the three ghosts that haunt him as he sets on a journey to face the truths he has avoided his whole life. It has been reported that the character of Scrooge, has been written by specifically keeping Jim Carrey in mind.
The computer-animated dark fantasy has been adapted from Charles Dickens' classic story of the same name, by writer and director Robert Zemeckis, who is known for 'The Polar Express.' Actors Gary Oldman, Colin Firth, Bob Hoskins, Robin Wright, and Cary Elwes voice the supporting cast in this movie.
Read More: Movies Like The Knight Before Christmas