Martin Scorsese is the pioneers of gangster flicks and this movie just prove his worth. Upon its release in 1995, Casino seemed to become a film of its own kind. Depicting the extraordinary and extravagant life imbued with materialism and dirty politics, Casino is a brilliant sketch of the Las Vegas lifestyle in the 90's. The lead cast of Robert De Niro, Joe Pesci and Sharon Stone masterfully encapsulated the different characters – a picture perfect casino owner, a frightening "nut-job" and a self-absorbed narcissistic woman.
Las Vegas, Sin City, Kingdom of Dreams, there are many names by which this city of Nevada is known by. And even more ways in which it can take your breath and money both away. The casinos and lavish hotels in Las Vegas are full of suckers waiting to be conned out of their hard-earned money. There have been a plethora of movies based on this legendary city; some showing the superficial sparkle that the tourists get attracted by, and a few which bring out the ugly face hidden beneath all that. Here is the list of top movies similar to Casino that are our recommendations. You can watch several of these movies like Casino on Netflix, Hulu or Amazon Prime.
10. The Cooler (2003)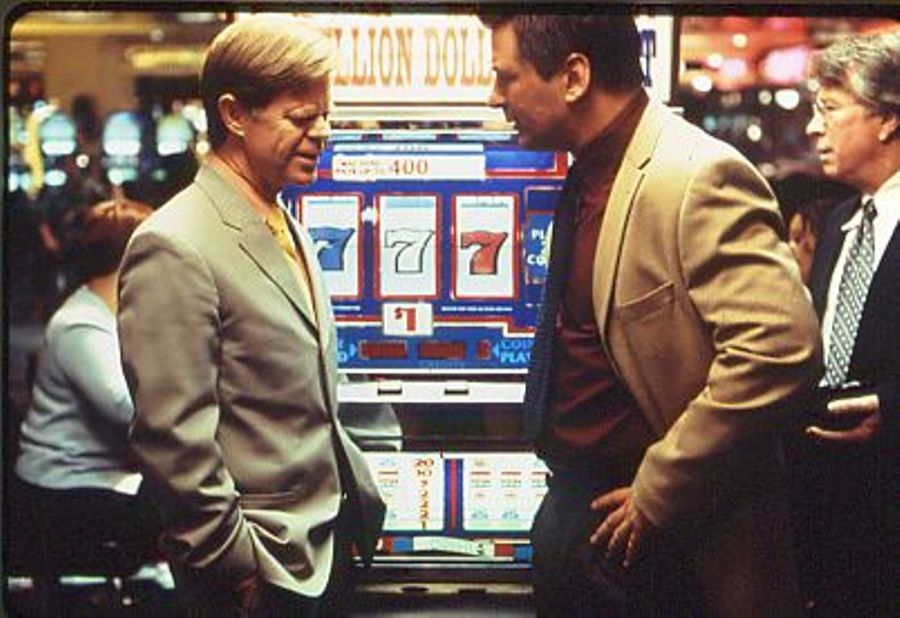 For those who don't know, 'Cooler' is a person used by casinos to bring down the luck of a team of gamblers so as the house wins more. It's quite superstitious if you think about it, but such is life. A lifelong cooler Bernie Lootz with terrible luck and worse life sees his luck change when Natalie walks into his life. His boss is apparently not happy with this development as his business is suffering. Watch as Bernie tries to end up with the girl who revived his luck while his boss tries his best to separate the two of them so that Las Vegas doesn't lose a great cooler.
Read More: Movies Like American Beauty
9. Now You See Me (2013)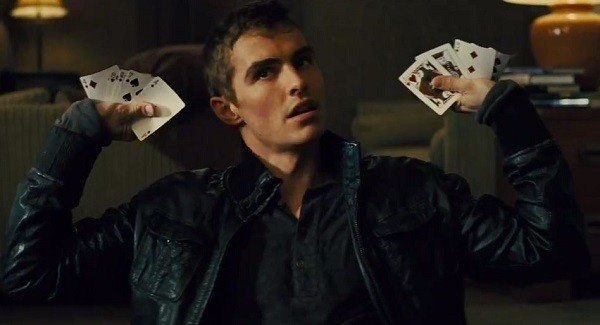 Four down and out magicians are contacted by a mysterious society to follow a gauntlet that will prove them worthy to be a part of their prestigious organisation. Sounds simple right? Think again. Master magician Daniel Atlas (Jesse Eisenberg) alongwith his mentalist friend Merritt McKinney (Woody Harrelson), expert locksmith Jack, and beautiful assistant Henley have in the Sin City. They are here to perform the biggest magical show of the century 'The Four Horseman' where the sponsor, the audience, and even the four of them don't know what's about to happen.
In a race against time, FBI, and a magic debunker the four horsemen must find out if there really is an 'Eye' or they are being conned just like the others being conned by them.
Read More: Movies Like Clueless
8. American Gangster (2007)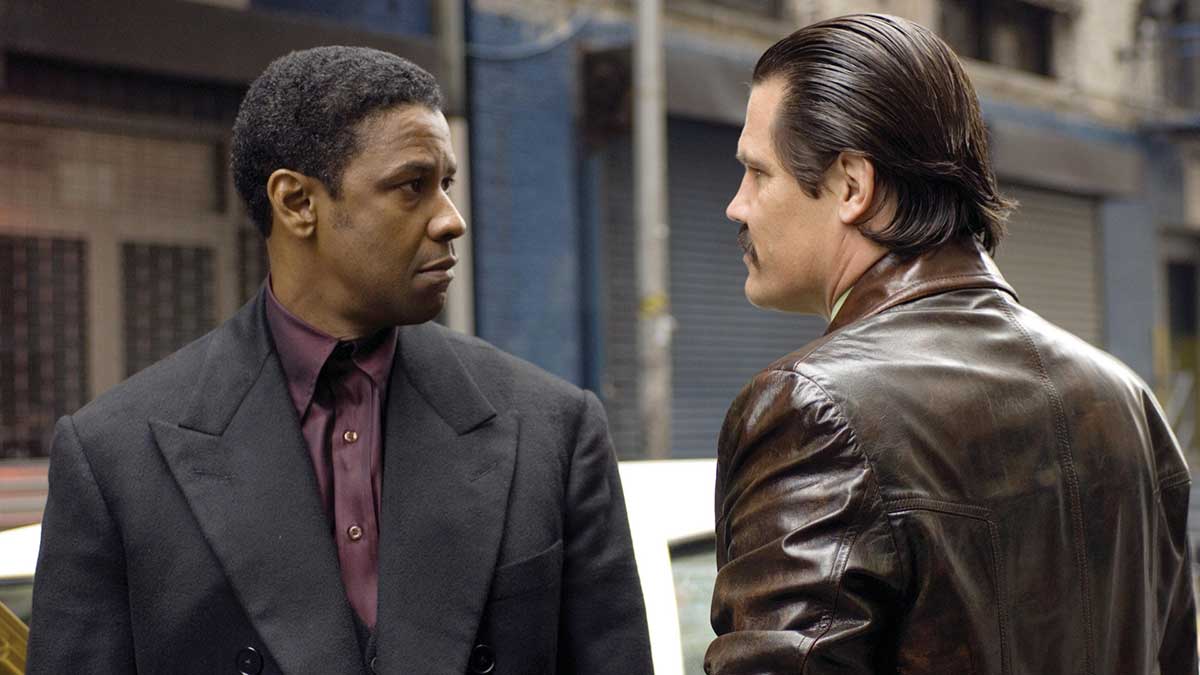 A biographical crime epic based on the life of Frank Lucas, portrayed expertly by Denzel Washington. A crime lord out of Harlem who for years imported heroin into the US in the coffins of dead young soldiers. We watch Lucas move up the criminal chain ruthlessly. Taking what he wants with force, bringing his entire family close to him to work for him because he trusts no one. Hot on his trial are the narcotics squad, led by job obsessed Russell Crowe, who will not rest until he brings Lucas down.
It is a big, sprawling film that moves about the world. From the stifling streets of Vietnam to the colorful Harlem ghetto, to the hot jungles of Cambodia. All of it anchored by a superb performance from Washington and an equally good one by Crowe, each knowing that at some point they are going to go toe to toe with one another.
Read More: Movies Like Friends With Benefits
7. Fear And Loathing In Las Vegas (1998)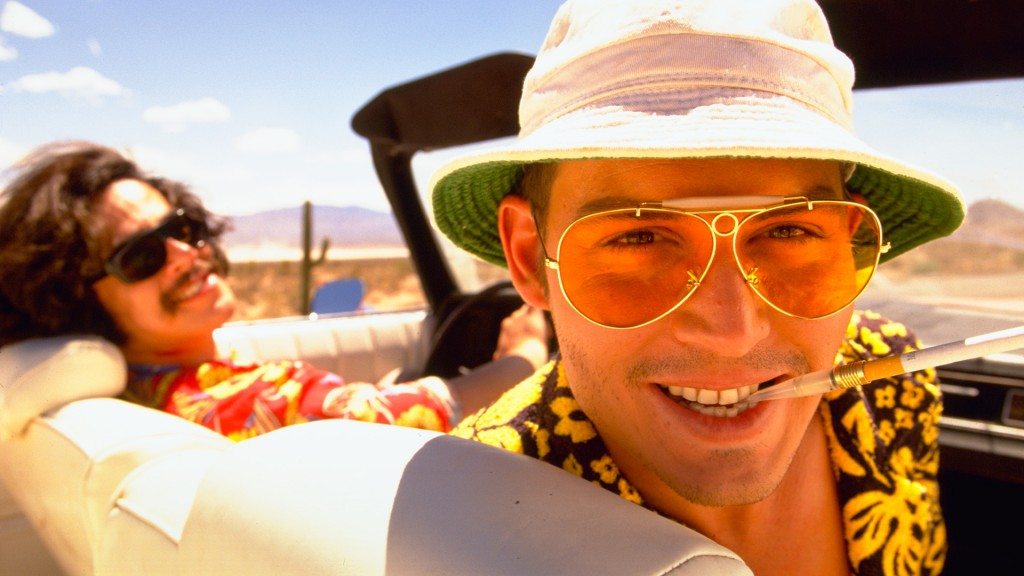 Raoul (Johnny Depp) and his lawyer Dr Gonzo (Benicio Del Toro) are out on the trip of their life. Travelling in a Red Impala full of all kinds of drugs the duo is heading to Las Vegas. To cover a motorcycle race. These people know how to party. Based on Hunter S. Thomson's classic, this movie tells about the joys and perils of pleasure. Challenging the restraints of life on every curve, the two psychopaths realize how these drugs have affected their life, and that it is their choice whether or not to continue allowing them to do so.
Read More: Movies Like Limitless
6. The Departed (2006)
A remake of the Hong Kong thriller Infernal Affairs. Director Martin Scorsese, transplanting the story to Boston, creates a crime epic spanning thirty years. Jack Nicholson, working with Scorsese for the first time is superb as an out of control gang leader running South Boston. With a mole in the police department, portrayed by Matt Damon. And without knowing one in his outfit, portrayed to perfection by Leonardo DiCaprio.
There are strong supporting performances from Martin Sheen as a fatherly police captain. Mark Wahlberg as a vulgar assistant to the Captain, but it is Nicholson who dominates the picture. The tension is kept at its tightest throughout as discovery for both young men means death. One can sense the growing paranoia impacting a terrified DiCaprio as he edges closer to nailing Nicholson, but also to being found out, which means death. It is as good as he gets.
Read More: Movies Like The Wolf of Wall Street
5. Blow (2001)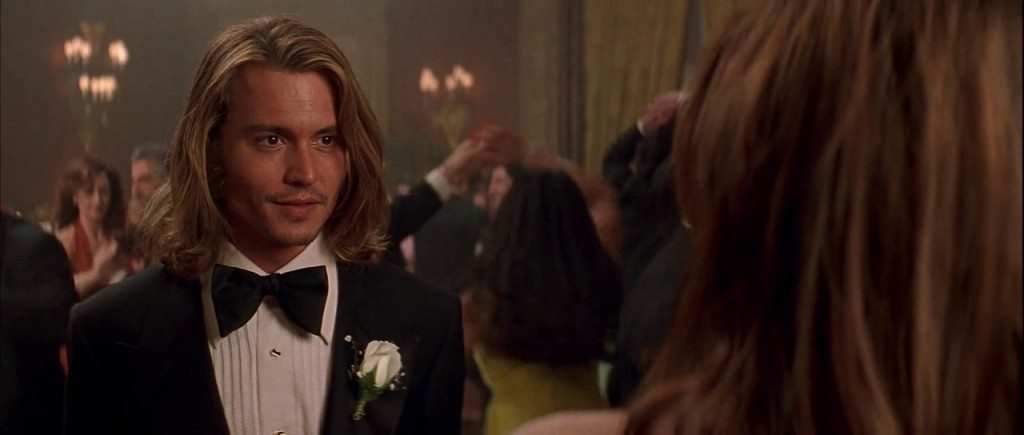 This fantastic true crime story is based on the real-life story of George Jung a young boy who was convicted of marijuana dealing but later went on to become one of the largest cocaine dealers in the USA. Jung is played to perfection by Johnny Depp, but a movie about cocaine during that time means a movie where there will be a presence of the Medellin cartel and we get to see a fine cinematic portrayal of Pablo Escobar. Note that this was long before Narcos and Wagner Moura blew us away. Cliff Curtis as Pablo Escobar in this film was very memorable. He easily filled the role of the formidable gangster and feared boss of the Medellin cartel.
Read More: Movies Like 10 Things I Hate About You
4. Scarface (1983)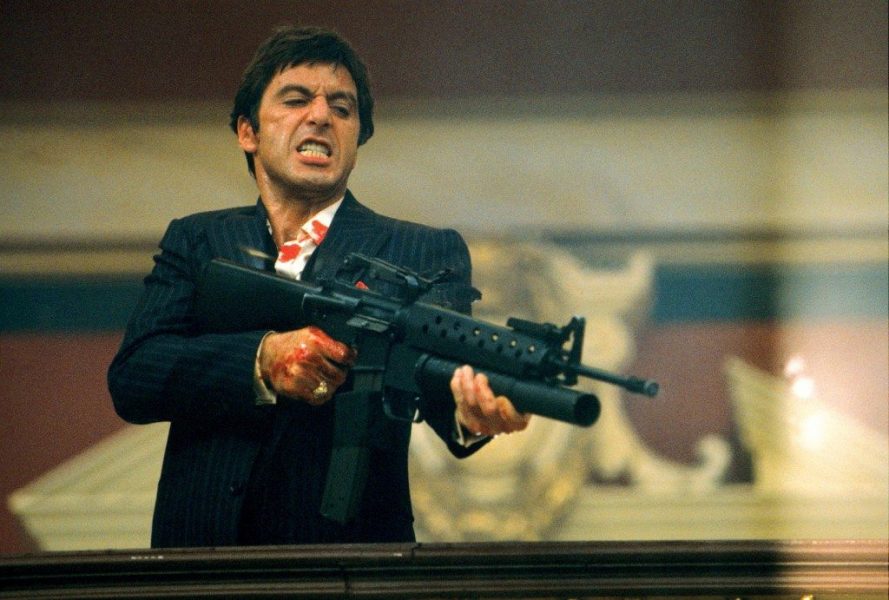 One of the most gritty and bloody movies, Scarface is a story about an exiled Cuban criminal who rises to be the top drug kingpin in 1980s Miami. The Brian De Palma film is often attributed by filmmakers as Martin Scorsese has a major influence in the genre of mob films. Starring Al Pacino, the film was presented by the actor himself after watching the 1932 film of the same name. The film paid focus on the drug trafficking, primarily cocaine and the rising violence in America.
Al Pacino perfectly captured the essence of the loud-mouthed and short-tempered Tony Montana who could be a merciless as Satan himself. It is an even more classic . That the initial critical comments were pretty poor as many considered the vehemence, profanity and graphic drug usage quite unnecessary.
Read More: Movies Like Marie Antoinette
3. Public Enemies (2009)
Directed by Michael Mann, the film traces the life and exploits of notorious gangster John Dillinger. And his crew which included infamous names like Baby Face Nelson. The film has an impressive cast including Johnny Depp as Dillinger, Stephen Graham as Baby Face and the talented Christian Bale cast as FBI agent Melvin Purvis. The movie follows the FBI trying to catch Dillinger, and the brilliant acting from Depp brings this role to life. A man who was always above the law and a man who flouted society every step of the way. The charm, the notoriety and the ruthlessness of Dillinger are brought to life in this movie excellently.
Read More: Movies Like The Color Purple
2. Gangs Of Wasseypur (2012)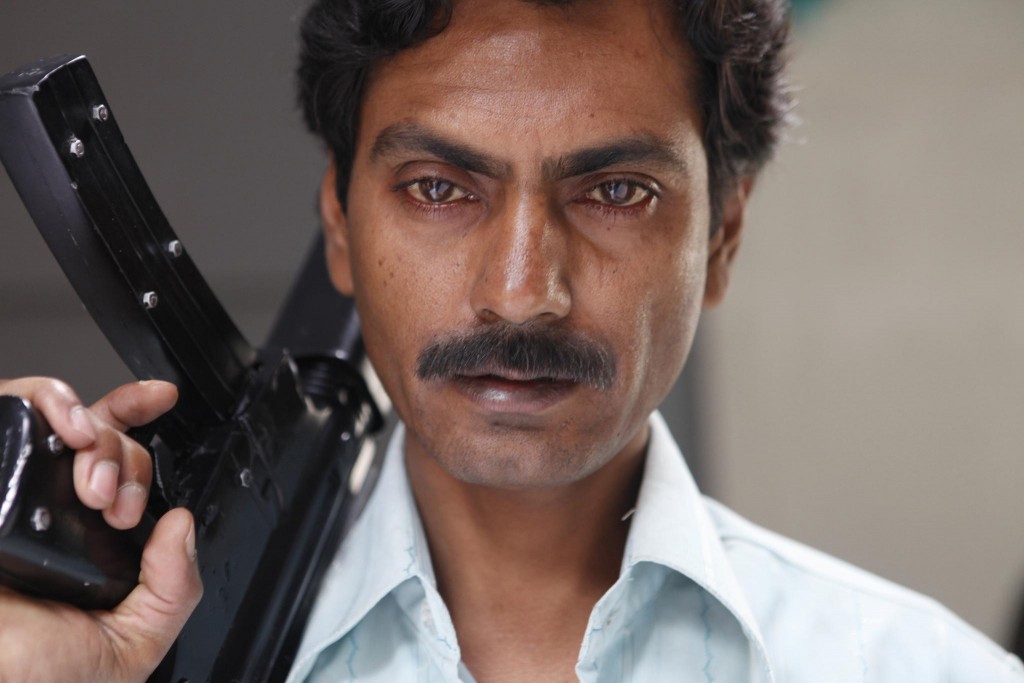 Anurag Kashyap's experimental film, Gangs of Wasseypur breathed life into a dying genre of Indian cinema and was rewarded with astounding reviews from critics and audience alike. Centred on the coal mafia of Dhanbad, Gangs of Wasseypur captivated everyone with a tale revolving around vengeance, revenge, political struggle and power brawl between three families. Kashyap's film took a detour from the usual crime thrillers.
He adopted a Tarantino-style approach which dealt with gruesome and stomach-churning violence. However despite this, the audience craved for it and this resulted in the film amassing an unprecedented following. Primarily written by Zeishan Quadri, the adrenaline-filled story spanned over sixty years – from the 1940s to the 2000s. The innovative directorial style which was quite new to the Indian viewers and critics.
Read More: Movies Like Now You See Me
1. Goodfellas (1990)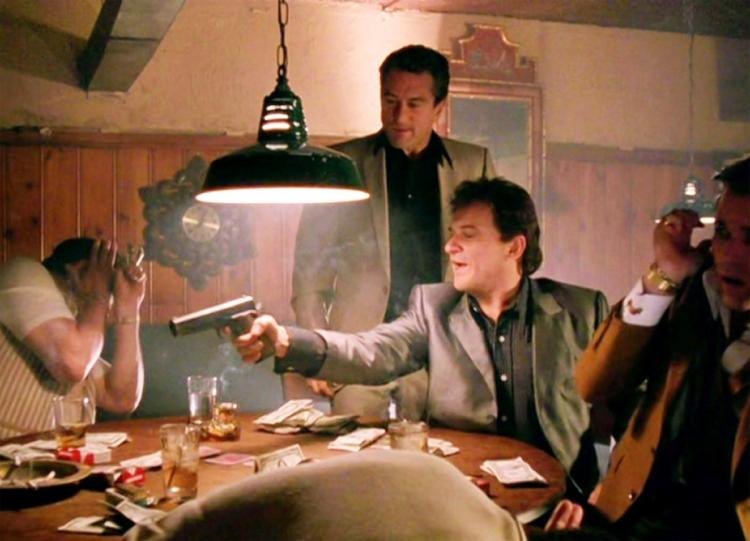 Director Martin Scorsese grew up watching guys in his New York world. The small time mafia boys who ran the neighborhood. The film is based on the best-selling book about Henry Hill. He is a real life button man who betrayed his buddies and entered the Witness Protection Program. The film is a jaunty, almost bouncy journey through thirty years of life in the mafia. Hill saw it all and did it all. Working close with some of the most prolific crime figures of the time, portrayed in the film by Robert De Niro, Paul Sorvino, and Joe Pesci, who is terrifying as an out of control killer.
The picture beautifully captures the life of a mobster in their home. Including interactions with the wives and children, and the hell they experience when their men go away. The movement of the camera creates an energy that is infectious as we watch all of this unfold. One of the most remarkable American films ever made. Directed with sublime confidence by Scorsese.
Read More: Movies Like Leon: The Professional