Few action franchises have made such an impact on a global scale as 'The Fast And The Furious'. This is a series which has been around for close to two decades now, but each time a new film drops, the excitement all around the world is just the same. The series started with the 2001 film starring Paul Walker and Vin Diesel, and immediately struck a chord with fans and critics alike. But with franchises in general, there is always the risk of producing the same thing over and over again and making it monotonous until the audience is sick of it. In a very clever way, 'The Fast And The Furious' series has always avoided this by introducing new angles to the storylines, and introducing new major players in the game.
Dwayne Johnson was already a huge star when he first joined the cast in 2011's 'Fast Five', and with his usual charisma and screen presence, the former WWE Champion was able to throw open new doors for the franchise. Immediately in the next movie, 'Fast & Furious 6', another action superstar, Jason Statham was thrown into the mix as Deckard Shaw, the brother of heist expert Owen Shaw.
Now it cannot be denied that Johnson and Statham have enough star power to pull off any movie on their own, and so it was just a matter of time before a spin-off film came out starring these two legends. This is an important strategic move from the franchise owners. Firstly, this film can do a lot to reinvigorate interest in the franchise, and secondly, it will be a further expansion of the scope of the series for more such films in the future. With all that said, here is the list of best movies similar to 'Hobbs & Shaw' that are our recommendations. You can watch several of these movies like 'Hobbs & Shaw' on Netflix, Hulu or Amazon Prime.
8. The Italian Job (1969)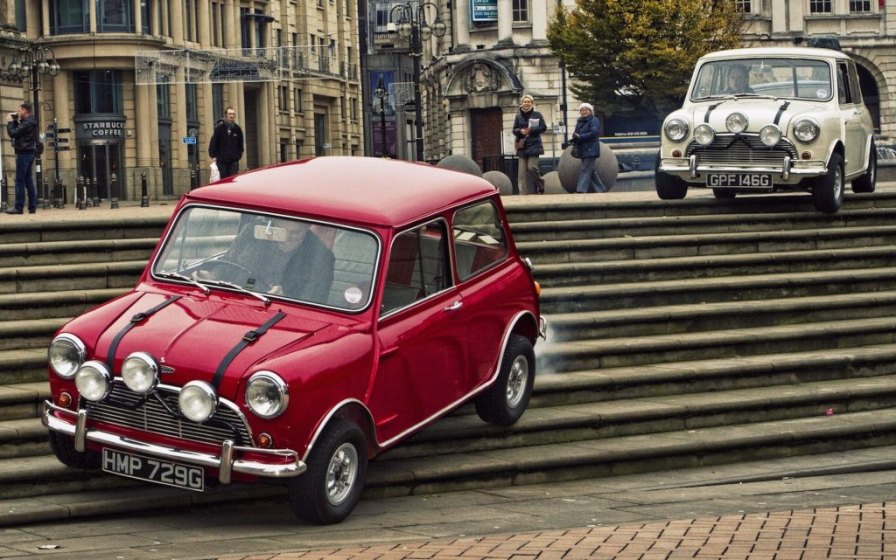 Long before Vin Diesel and Paul Walker were cruising away in their Lamborghinis and their Mazdas, it was Sir Michael Caine who dazzled everyone with one of the most ambitious heist plans ever and a whole army of Mini Coopers on the streets of Turin. If you have not watched 'The Italian Job' yet, stop everything you're doing and go feast your eyes on this masterpiece. I have always been a fan of chase sequences in films, and this film has one of the most detailed, choreographed, and gorgeous car chase sequences of all time. The story centers around Caine's character Charlie, who, immediately upon coming out of prison, takes on a massive heist job in Italy, and has to carry out the entire thing with the Mafia on his tail. There is a 2003 remake with Mark Wahlberg in the leading role, but it comes nowhere close to the visceral experience this Peter Collinson directorial has to offer.
7. Baby Driver (2017)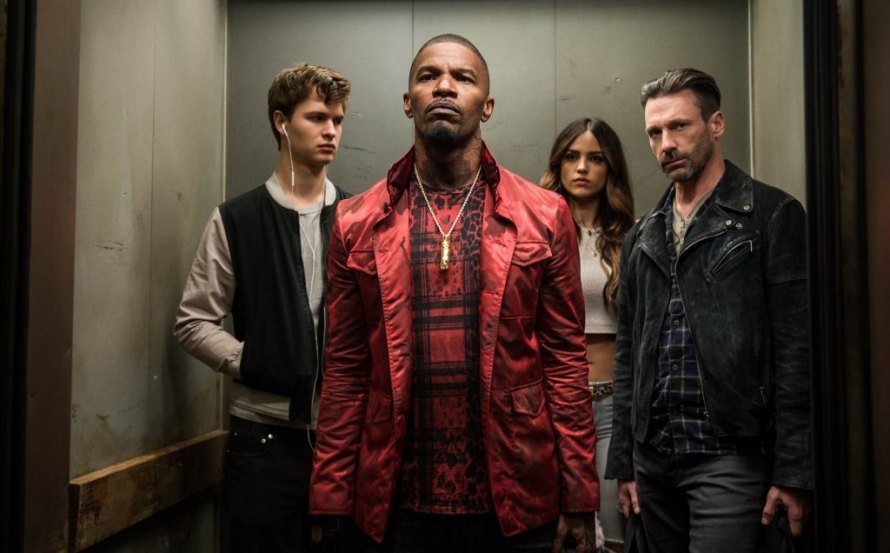 Edgar Wright is one of the coolest filmmakers working right now, and each time the man comes out with a movie, you know it is going to be far, far different from the usual hullabaloo we are used to seeing. What is great about him is the fact that he is aware of every trade in the book of popular cinema, having formed sharp and clear ideas through excessive film-watching. In all of his films, he sort of parodies these tropes to evoke humor in situations which otherwise would seem pretty serious.
The 2017 high-octane action film 'Baby Driver' is a similar movie where the central character, Baby, always has to listen to music to keep his tinnitus in check. On the work front, he is a teenage getaway driver who helps robbers escape their scenes of crime with his insane driving skills. It is the music that Baby listens to which serves as a background score for the film, thus creating a self-awareness aspect to the movie which is the Edgar Wright hallmark. Watch the film for its amazing action and chase sequences, vibrant cinematography, and a brilliant performance by Jamie Foxx.
6. Torque (2004)
If drive-in theatres were a thing today, films like 'The Fast And The Furious' and 'Torque' would've been their highest earners without a shadow of a doubt. 'Torque' is what you would call a "bike porn". There are more motorcycles in this one than there were Roman soldiers in Cecil B. DeMille's war epics. Inspired by 'The Fast And The Furious' (They're both produced by the same person), this 2004 film stars Adam Scott and hip-hop legend Ice Cube in leading roles. The film centers around Scott's character Cary Ford who is accused of murdering a rival bike member and has to prove his innocence before things get too hot to handle. If you love high-octane speed and stunts, this movie is right up your alley. Watch it for the thrills, not for the story or characters.
5. Gone In 60 Seconds (1974)
Another film with excessive use of cars where the vehicles do more work than actors, 'Gone In 60 Seconds' is the brainchild of H.B. "Toby" Halicki, who is the film's writer, director, producer, and lead actor. Toby plays a character called Maindrian Pace who is an insurance salesman by the day and a car thief by night. The film centers on Pace as he is offered a large sum of money by a South American gangster to rob 48 different cars. 'Gone In 60 Seconds' has a 2000 version starring Nicolas Cage and Angelina Jolie, but I would always suggest the original film first. It will give you a perspective of how such high-paced action movies were shot in the 1970s using stuntmen, difficult camera work, and a rather intense choreography to achieve the desired effect. The film is famous for destroying around 127 cars in total. Toby sadly passed away during a car chase scene while shooting the film's sequel in 1989.
4. Bad Boys (1995)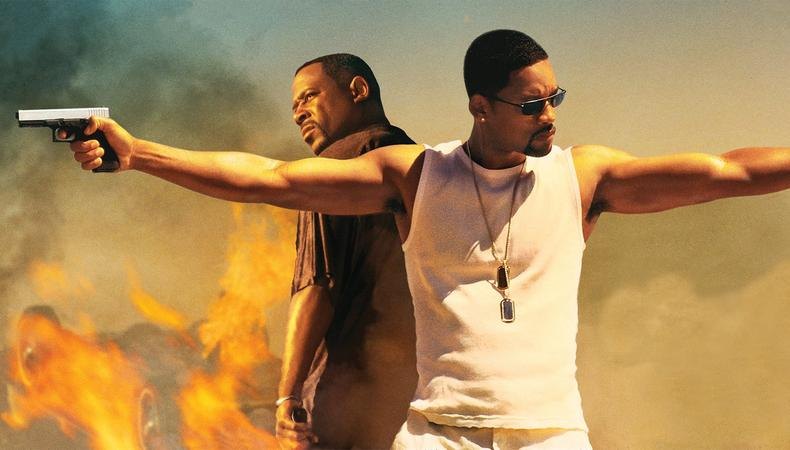 Despite being in the 'The Fast And The Furious' universe, 'Hobbs and Shaw' is more of a buddy action film where the two central characters have joined forces to achieve a common goal. Thus, it is rather pertinent that we include a similar film on this list. 1995's 'Bad Boys' stars Will Smith and Martin Lawrence in leading roles, as two detectives working for the Miami Police. Their job is to protect a murder witness from several gangsters who are out for blood, and to look for a large shipment of drugs which got stolen from the police station itself. 'Bad Boys' is funny, action-packed, tense, and has some amazing performances in it.
Read More: Movies Like Mad Max
3. The Rookie (1990)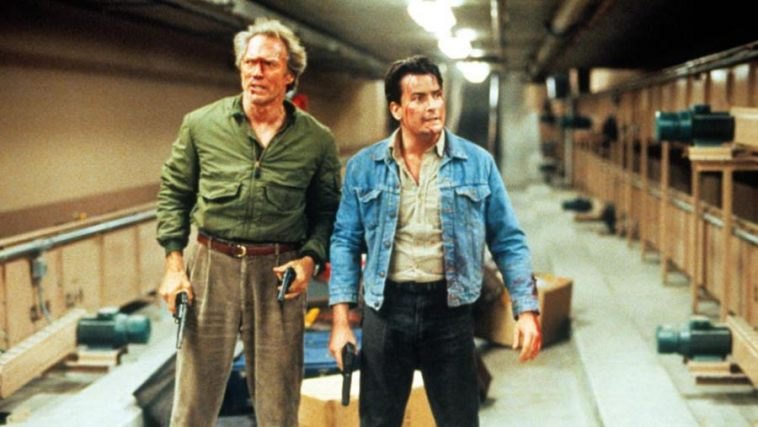 Stunts, cars, and action. These three words are like a mantra for the 'The Fast And The Furious' franchise, and thus this 1990 Clint Eastwood directorial is more than a perfect addition to this list. Eastwood plays veteran police officer Nick Pulovski in this film, who is assigned a rookie partner called David Ackerman (Charlie Sheen). Together, they have to bring down a gang which has been stealing numerous cars throughout Los Angeles. But the problem is that David is a complete rookie and does not have the expertise to investigate such a dangerous case. It is his sheer will-power along with the courage that he imbibes from Nick that drives David on in this perilous situation. There are some breathtaking stunts and pyrotechnics in this film, quite unlike the stuff we're used to seeing in Clint Eastwood flicks. 'The Rookie' suffered a poor fate at the box office owing to the fact that it was released along with 'Home Alone'.
Read More: Movies Like John Wick
2. The Fast And The Furious: Tokyo Drift (2006)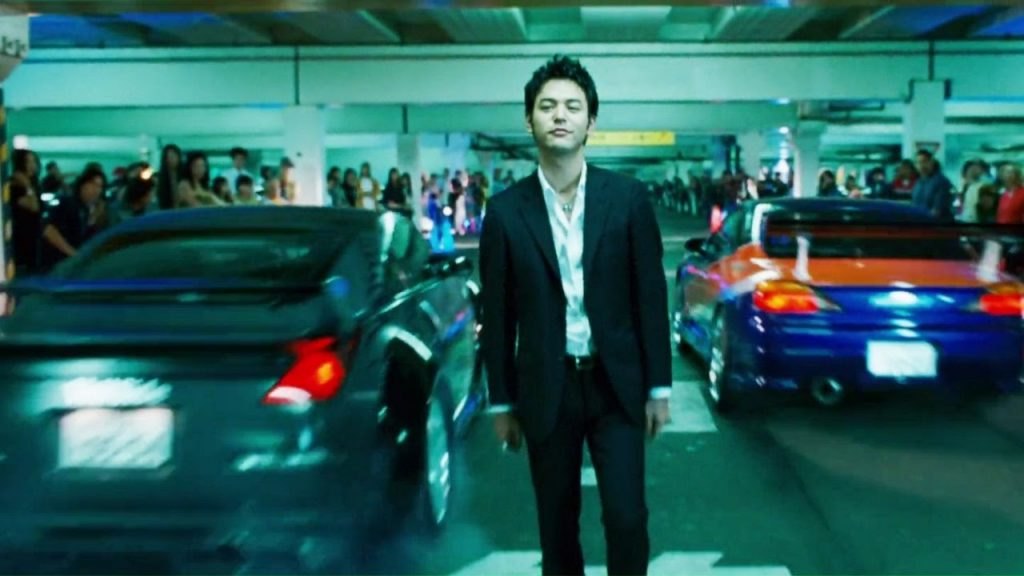 The third installment of the 'The Fast And The Furious' is a rather unique film in the series, because it is the only one where the original cast members don't make any appearance. Shot mostly in Japan, 'Tokyo Drift' focuses on a character called Sean Boswell and his tryst with the underground racing scene of Tokyo. It was a rather bold and risky attempt on the part of the franchise to make a film with far less popular actors like Lucas Black. But it did pay off and the film became a massive commercial success. Taking bold steps like this one has allowed the franchise to stand the test of time. If you are a fan of the franchise, have a look at this fresh take on the overused formula.
Read More: Movies Like The Bourne Series
1. The Fast And The Furious (2001)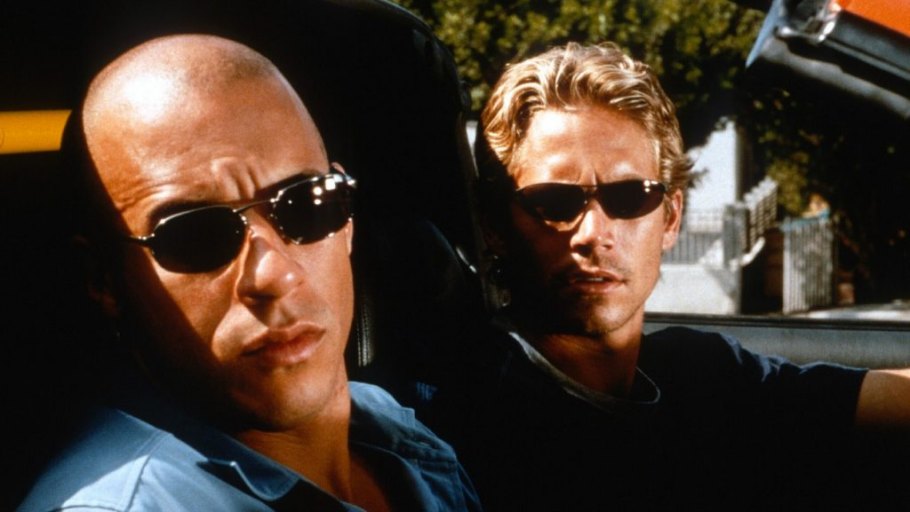 This is where it all began, and it is only fitting that we end this list with the first film which introduced us to the characters of Dominic Toretto and Brian O'Conner. Brian (Paul Walker) is an FBI agent who has to investigate a series of robberies, and he befriends Dominic while undercover to get to the bottom of the heist gang. The film is intense, visceral, and powerful. What stands out is the fact that despite being this larger-than-life action film, the characters are all based on grounded realities and are quite relatable as people. They are given proper backstories which make us as interested in them as in their cars and stunts.
Read More: Movies Like Fast and Furious