Directed by Danny Boyle and written by Richard Curtis, 'Yesterday' is a musical fantasy film which follows Jack Malik, a young musician who after an accident finds that he is the only person who remembers The Beatles. He then proceeds to take credit for writing and performing their songs. The film stars Himesh Patel as Jack Malik; Lily James, Ed Sheeran, and Kate McKinnon share the screen alongside him. 'Yesterday' is shot by Christopher Ross and edited by Jon Harris. The musical fantasy flick premiered at the Tribeca Film Festival and received positive reviews. Although it is not considered to be one of the greatest works of Danny Boyle, the film is definitely a feel-good piece with a groovy soundtrack. Peter Bradshaw, in his review, wrote that "although this film can be a bit hokey and uncertain on narrative development, the puppyish zest and fun summoned up by Curtis and Boyle carry it along."
For this article, I have taken into account films that are tonally and stylistically similar to this Danny Boyle flick. Here is the list of best movies similar to 'Yesterday' that are our recommendations. You can watch several of these movies like 'Yesterday' on Netflix, Hulu or Amazon Prime.
8. American Pop (1981)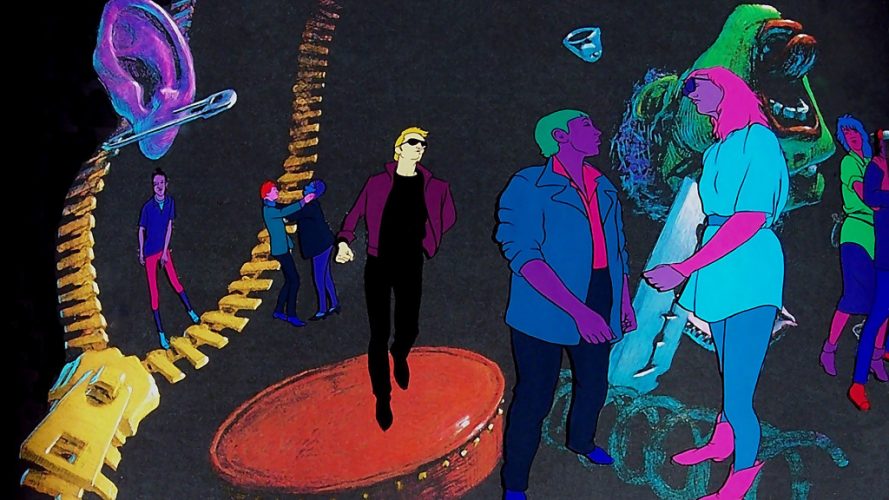 Directed by Ralph Bakshi and written by Ronni Kern, 'American Pop' is an animated musical drama which chronicles the story of four generations of a Russian Jewish immigrant family of musicians and their careers, parallel to the history of American popular music in the 20th century. The film is built upon a visionary aesthetic and artistic choice. The animation is constructed through the technique of rotoscoping. In addition, the animators use motion graphics, water colours and computer imagery to construct a visually innovative and pleasing experience. The soundtrack helps map the narrative in accordance with the time, as it spans through four generations. 'American Pop' received positive reviews upon its release, with many even calling it as Bakshi's best piece of work.
7. Sing (2016)
Written and directed by Garth Jennings, 'Sing' is a set in a city which consists of anthropomorphic animals, where Buster Moon, an optimistic koala, tries to save his beloved theatre by hosting a singing competition. What follows is a grand music competition which changes the lives of the participants forever. 'Sing' boasts of an ensemble cast that includes Matthew McConaughey, Reese Witherspoon, Seth MacFarlane, Scarlett Johansson, John C. Reilly, Taron Egerton, and Tori Kelly. The brilliant voice performances are complemented by the foot tapping soundtrack which consists of musical artists such as Stevie Wonder and Ariana Grande. The film premiered at the Toronto Film Festival and was received positively by most critics. In addition, it also went on to become a huge box office success, grossing $634.2 million against a budget of $75 million. The commercial success has also spawned a sequel, titled 'Sing 2', which is scheduled to release in 2021.
6. Tommy (1975)
A rock musical fantasy drama, 'Tommy' stars Roger Daltrey as the titular character, who is a psychosomatically deaf, dumb and blind boy. The film follows his efforts to become a master pinball player and ultimately become the figurehead of a cult. Written and directed by Ken Russell, the film is an adaptation of the studio album of the same name, composed by The Who. The narrative employs the songs composed by Ann-Margret, Oliver Reed, Eric Clapton, Tina Turner and Elton John, who also essay several roles in the film. 'Tommy' received positive reviews at the time of its release and was a commercial success as well, grossing $34.3 million against a budget of $3 million.
5. Mamma Mia! Here We Go Again (2018)
The most recent film on this list, 'Mamma Mia! Here We Go Again' is a sequel to 'Mamma Mia!', which was released in 2008. Written and directed by Ol Parker, the musical romantic comedy is set five years after the events of the first film, and stars Amanda Seyfried as Sophie Sheridan, the young daughter of Donna Sheridan-Carmichael, essayed by Meryl Streep. The film follows her journey of preparing for the grand reopening of the Hotel Bella Donna while mapping Donna's past, with the younger self played by Lily James. What makes the film such a great watch is how the makers developed upon the narrative of the preceding movie. However, the film received negative reviews from most critics.
4. Moulin Rouge! (2001)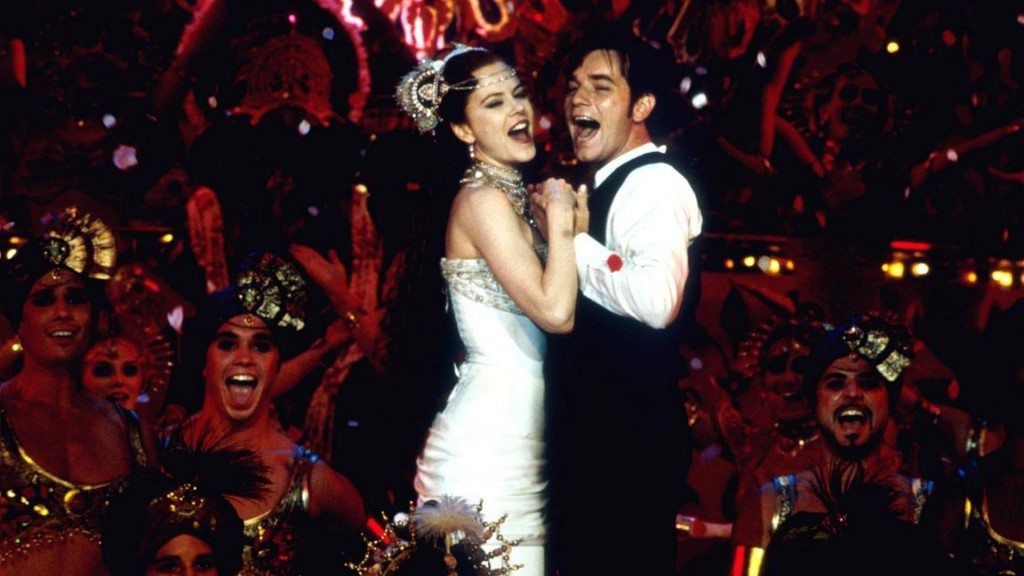 Directed by Baz Luhrmann and co-written by Craig Pearce and Luhrmann, 'Moulin Rouge!' follows Christian and Satine, two star crossed lovers who devise a plan to fulfill their plans of being together by running away from the jealous Duke of Monroth. Set in 1900, the film uses music to create an engaging narrative. In addition, the modern age soundtrack helps to create a postmodernist narrative. 'Moulin Rouge' stars Academy Award winner Nicole Kidman as Satine, Ewan McGregor as Christian, Jim Broadbent as Harold Zidler, and Richard Roxburgh as The Duke of Monroth. The music is perfectly complemented by the visual aesthetics of Baz Luhrmann, for which the film won the Academy Award for "Best Art Direction" and "Best Costume Design". 'Moulin Rouge!' premiered at the Cannes Film Festival, and received positive reviews. It has often been regarded as one of the best musicals of the 2000s.
Read More: Movies Like Child's Play
3. Happy Feet (2006)
Directed by George Miller and co-written Warren Coleman, John Collee, Judy Morris and Miller, 'Happy Feet' is set in the anthropomorphic world of Emperor Penguins, who attract their soul mates through songs. However, Mumble, a penguin, is incapable of singing and thus is ridiculed. But what he does know is tap dance, and the film follows him channeling his talents to good use. The musical comedy boasts of voices such as Elijah Wood, Robin Williams, Brittany Murphy, Hugh Jackman, Nicole Kidman, Hugo Weaving, and E.G. Daily. In addition, the soundtrack featuring artists such as Prince, Pink and Paul McCartney helps create an absurd universe which is entertaining and enjoyable. 'Happy Feet' received positive reviews and went on to win the Academy Award for "Best Animated Feature" and the British Academy Film and Television Award for "Best Animated Film". It was also immensely profitable, earning $384.3 million against a budget of $100 million.
Read More: Movies Like 'The Lion King'
2. An American in Paris (1951)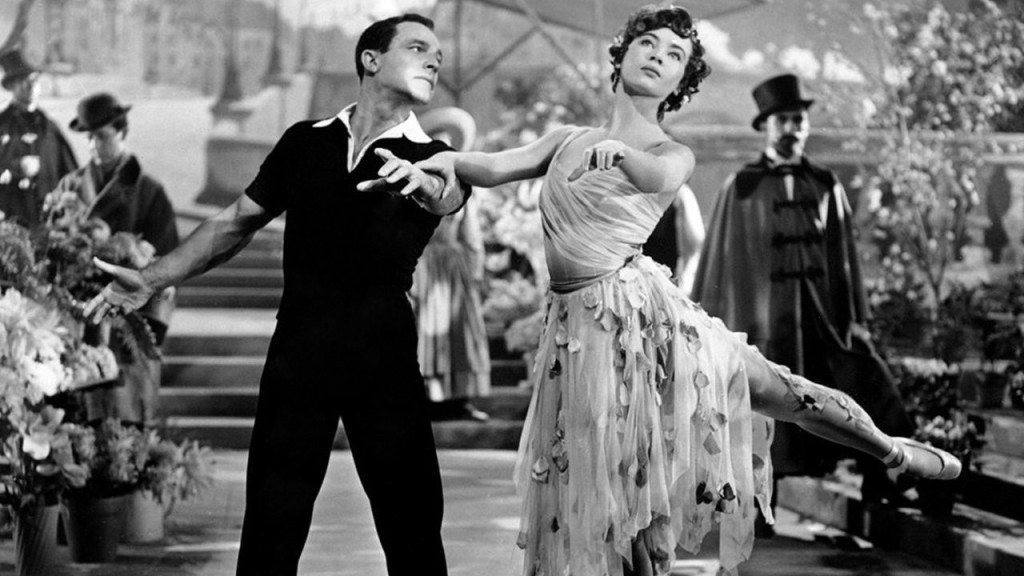 'An American in Paris' follows the story of three friends who try to find work in the wonderful city of Paris. Trouble ensues when the two of them fall in love with the same woman. Directed by Vincente Minnelli and written by Alan Jay Lerner, the musical received immensely positive reviews upon its theatrical release. Film critic Bosley Crowther reviewed the film positively, writing that it was "one of the finest ever put upon the screen". The film boasts of wonderful chemistry between actors Gene Kelly, Leslie Caron and Oscar Levant, who essay the characters of the three friends. The music structures the narrative and elevates the beauty and wonder of Paris. The films swept away the award ceremonies and scored high in the box office charts. It won six Academy Awards and one Golden Globe. Several years later, the film got included in American Film Institute's "100 Years…100 Movies", "100 Years…100 Passions" and "Greatest Movie Musicals", and in 1993, was selected for preservation by the United States Library of Congress.
Read More: Movies Like A Star is Born
1. Saturday Night Fever (1977)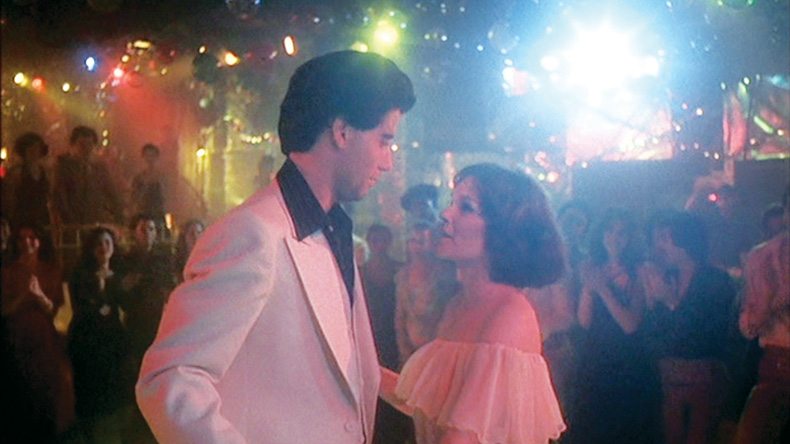 Primarily a drama, 'Saturday Night Fever' follows a 19-year-old Italian American named Anthony "Tony" Manero, essayed by John Travolta. Nervous about his future, Manero tries to live life to the fullest and sway away from his authoritarian family by showing off his incandescent disco talents on the dance floor in a local disco in Brooklyn. Directed by John Badham and written by Norman Wexler, the film, alongside 'Grease' (1978), catapulted John Travolta into stardom. The foot tapping music elevates the narrative even more.
With the brilliant music composed by the Bee Gees and an equally brilliant performance by Travolta, the film has gone on to become a classic. Veteran film critic Pauline Kael best encapsulated the essence of the film, writing "The way Saturday Night Fever has been directed and shot, we feel the languorous pull of the discotheque, and the gaudiness is transformed. These are among the most hypnotically beautiful pop dance scenes ever filmed … Travolta gets so far inside the role he seems incapable of a false note; even the Brooklyn accent sounds unerring … At its best, though, Saturday Night Fever gets at something deeply romantic: the need to move, to dance, and the need to be who you'd like to be. Nirvana is the dance; when the music stops, you return to being ordinary." To surmount its legacy as a classic, Library of Congress in 2010, selected 'Saturday Night Fever' for preservation in the National Film Registry.
Read More: Movies Like Bohemian Rhapsody