Natalie Portman is undeniably one of the smartest and most talented Hollywood actresses of all time. Not only as an actress but even as a producer and director, she has won several awards including two Golden Globes, an Academy Award for Best Actress, an SAG Award, a BAFTA Award and a BFCA Award. Through the years, we've seen only a few actresses who've aged like fine wine. While many of these popular stars faded away, Natalie Portman has somehow held on to our hearts with her brilliant acting skills. But more than anything else, we cannot deny how incredibly attractive and sexy she is. Over the years, the more she has matured into becoming a better actress, the more she has added sex into her repertoire of acting skills. So, here's the list of top steamy Natalie Portman movie scenes of all time:
9. The Other Boleyn Girl (2008)
Directed by Justin Chadwick, 'The Other Boleyn Girl' is a historical drama that centers around two beautiful sisters named Anne and Mary Boleyn. Hungry for power, the two compete against one another to get their hands on the handsome King Henry VIII. Both of them use their own sensual and sumptuous methods to marry the king. What follows is a story of unforgivable betrayal and romance.
In this film, Natalie Portman can be seen in bold body hugging Victorian dresses. The film stars another incredibly attractive woman — Scarlett Johansson. It has several "implied" sex scenes that involve the two sisters and Eric Bana as the King. Though these lovemaking scenes are extremely hot, none of them have any kind of nudity. So you do get to see a lot of drama and sexual tension between the characters, but there's nothing too bold or revealing.
8. Garden State (2004)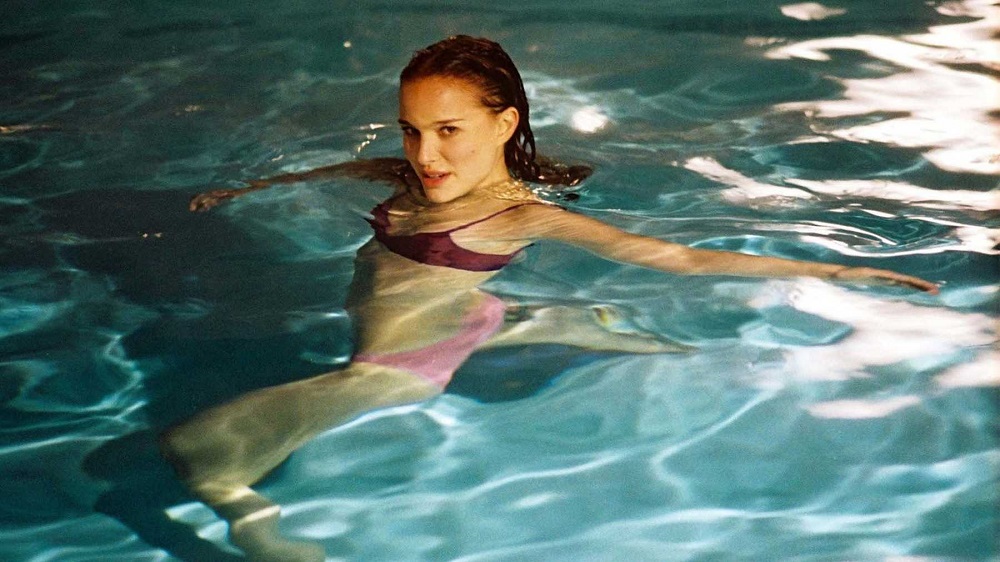 'Garden State' is a romantic drama that revolves around a moderately successful TV actor named Andrew Largeman. His psychiatrist father often claims that his mother's wheelchair bound condition is a consequence of his actions. After hating his own life for a very long time, Andrew gives up on all the drugs that he was forced to have by his father and his doctor. He finally starts to "feel" life again and soon, he also starts to date a girl, which makes him understand what it's like to truly empathize with someone. Overall, 'Garden State' has a great feel-good vibe. It can be enjoyed by all age groups since it barely has any nudity or sex. There is just this one scene, though, where Natalie Portman sheds it all and steps into a swimming pool with barely anything on.
7. Annihilation (2018)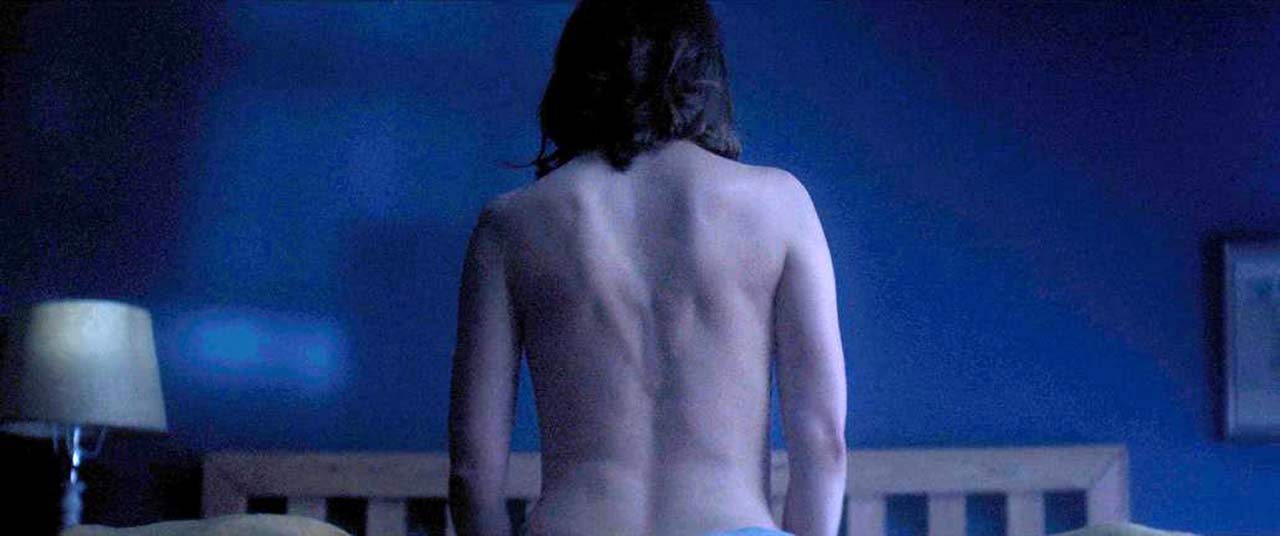 'Annihilation' is one of Natalie Portman's recent films where she plays the role of a Biologist named Lena who gets involved in a strange mission. To find out what happened to her husband, she embarks on an expedition to the infamous Area X along with a team of other experts. Area X is basically a constantly growing dark phenomenon that has gripped almost the entire coastline of America. As their journey in these sinister lands begins, Lena discovers all kinds of mutated environments and creatures that are undoubtedly beautiful, but at the same time, it becomes pretty evident that these creatures not only threaten their lives but may also affect the entire world pretty soon.
'Annihilation' is quite an interesting sci-fi horror film that keeps you captivated all the way till the end. There is also a brief steamy sex scene in the film that features Natalie Portman and Oscar Isaac, who plays the role of her husband. Though this scene isn't all that graphic, as a viewer, you get to see the actress' sexy back as she passionately makes love to her man.
6. Goya's Ghost (2006)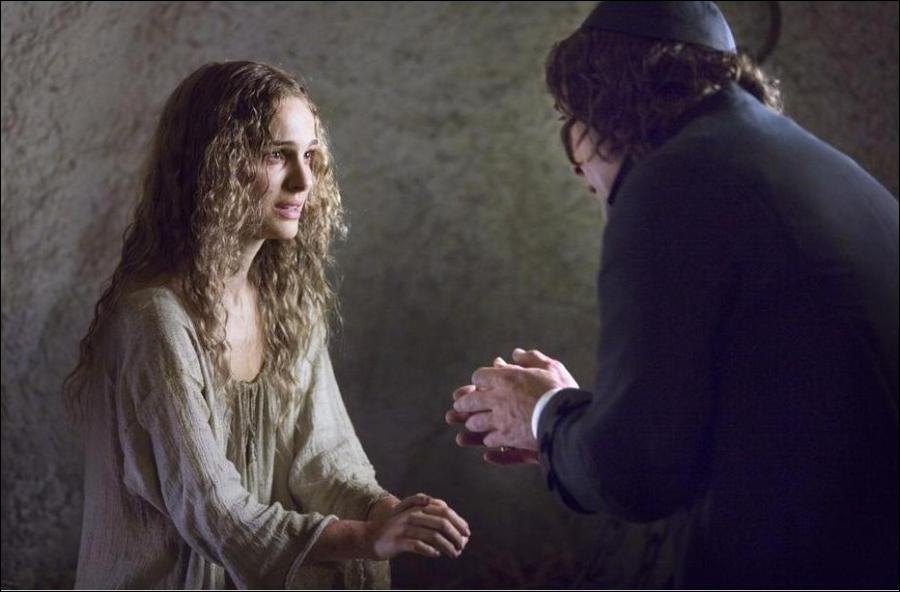 'Goya's Ghost' tells the story of a very well-known painter's muse, Alicia (Natalie Portman), who gets arrested by the Church because of her heresy. This is when her father gets involved and tries to free her by relying on his fairly good relationship with Brother Lorenzo. Much before the release of the film, word about Natalie Portman's nude scenes was already out there. Though everyone was very well aware that these scenes would involve torture, most fans just chose to ignore the torture part and only focused on the idea of seeing the actress naked. But for those who expected the film to be anything close to sexy, it was nothing but a major disappointment. There is a scene where Natalie Portman is completely naked but there is nothing sexy about this scene; in fact, it's downright disturbing to watch. Also, when the focus of the camera is not on her face, what you see is nothing but a gaunt body double. So technically, the actress is not even involved in this so-called nude scene.
5. Hotel Chevalier (2007)
Jack Whitman, the main protagonist of the film, lays in the bed of a hotel room all alone as depression slowly takes over. He then picks up the phone and orders a grilled cheese sandwich for himself from the room service. His phone then starts ringing and to his surprise, a woman is on her way to meet him. He quickly prepares himself for this by tidying up his room and taking a bath. The lady arrives and so does the food that he had ordered. And as the two begin to talk, the complications of their relationship slowly start surfacing. A looming atmosphere of uncertainty takes over and makes you wonder if the two will end up making love or will they end it all right there.
The film, despite its short runtime, shows quite a lot of nudity that involves Natalie Portman. There's also one scene where the leading male character starts to strip her down and she can be seen half-naked for a brief moment. But these scenes are far from being sexy as they serve a much deeper purpose. The nudity is used to portray all the suffering that the female character has gone through. She has some really bad bruises on her body and she does not even explain what caused them. Even when she's asked point-blank, she chooses to keep her secrets to herself.
Read More: Nicole Kidman Sexiest Scenes
4. Closer (2004)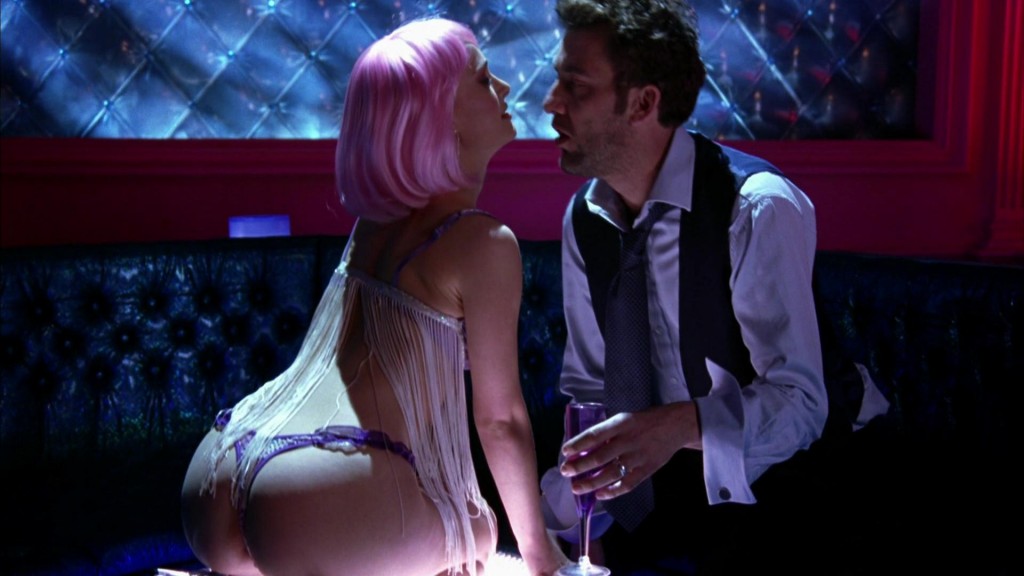 Set in London, 'Closer' tells the story of a mediocre journalist named Daniel who moves in with Alice Ayres. While Dan writes his new book, he ends up meeting a photographer named Anna. He then introduces her to his dermatologist friend, Larry. One thing leads to another and Anna ends up getting married to Larry. Everything seems to be going just fine when a passionate relationship sparks between Anna and Dan, which complicates everything.
Natalie Portman plays the role of an incredibly sexy stripper in the film. Without even appearing completely nude, her presence itself is sizzling enough to make you dream about her after the movie is over. Though she can be seen in her stripper outfit for almost the entire film, there is one particularly memorable scene where she does a private dance for Clive Owen's character. In this scene, she is dressed up in a very skimpy revealing outfit. The scene here is quite graphic and it's not the kind of stuff that you get to see in every other movie. Definitely, a must-watch for fans of this gorgeous actress!
Read More: All Scarlett Johansson Sex Scenes
3. Black Swan (2010)
Thanks to Natalie Portman's chilling performance as a self-destructive and disturbed ballerina who completely loses herself to her passion, 'Black Swan' earned international acclaim and even won several awards. Out of all the memorable scenes of the film, there is one graphic moment where Portman's character masturbates. This scene literally shocked everyone and even the ones who were expecting the film to be extremely profane and graphic, this one came off as a big surprise. Over the years, this scene has also been heavily criticized because of its "unrealistic" tone. Realistic or not, this scene really plays a very significant role in the overarching plot. The main motive, from the very beginning of the story, is to portray Black Swan as a metaphor for sexual maturity. Portman's character touches herself for the first time in this scene only to be interrupted by her own mother — a figure of sexual repression.
Much later, it is also shown that Nina's mother not only becomes a metaphor for sexual repression but also tries to hold her back when she makes her metamorphosis from white swan to black swan, or in other words, from "girl" to "woman". So the scene is a representation of how Nina starts battling everything that she has been asked to do so far and as she does this, she initiates a transformation that would later help her to become who she aspires to be.
Read More: All Jennifer Lawrence Sex Scenes
2. No Strings Attached (2011)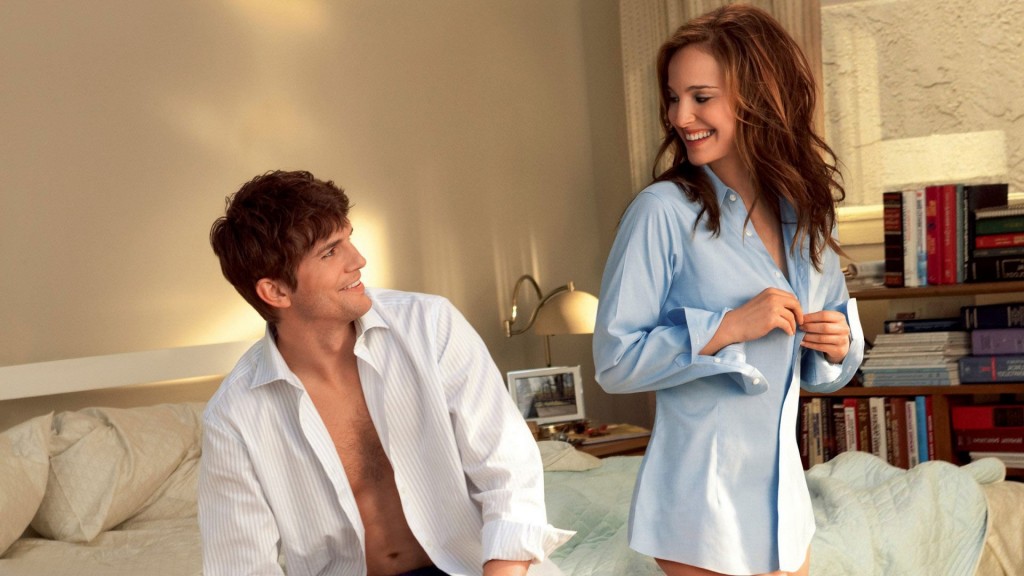 Since 'No Strings Attached' is nothing but a rom-com, no one really takes it too seriously and for obvious reasons, it cannot be considered to be one of Natalie Portman's best films. But leaving all that aside, for anyone who's looking for a feel-good love story that's a lot like Mila Kunis' 'Friends With Benefits', this movie is just perfect. 'No Strings Attached' revolves around the strictly physical relationship of Adam and Emma, who later struggle to keep it that way, after they start falling in love.
The movie is full of nudity and flirtatious dialogues that have no deeper meaning of any sort. The sex scenes are full of some genuinely funny and romantic moments that depict the chemistry between the two characters. Unlike the other scenes mentioned on the list, there's nothing unusual or controversial about scenes in this one and it's that simplicity that might make you want to re-watch them.
Read More: All Alexandra Daddario Sex Scenes
1. Black Swan (2010)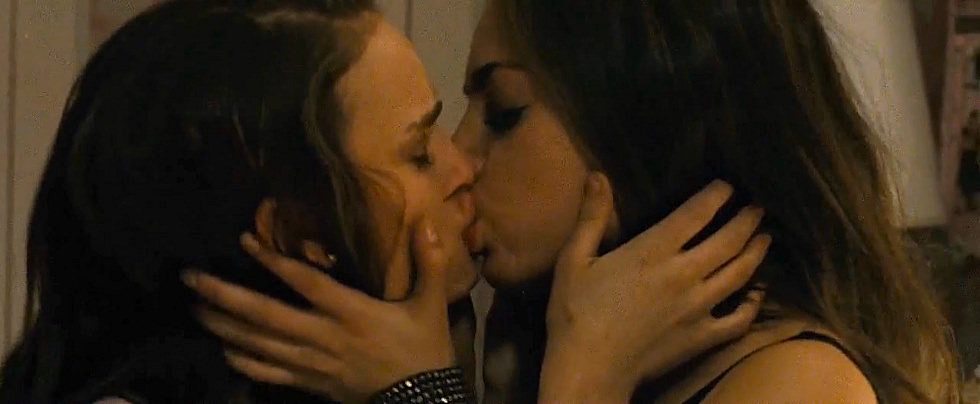 'Black Swan' is one of Natalie Portman's finest films and she perfectly nails her ballerina role in it. The movie shows how an artist's journey towards perfecting her obsession drives her completely mad and in the end, just to master her art, she ends up losing everything. Apart from the actress' stunning performance, it's Darren Aronofsky's technical brilliance that makes the film extraordinarily intoxicating.
The sex scenes in the film left almost everyone shocked. The one lesbian sex scene which involves Natalie Portman and Mila Kunis has gone on to become one of the most memorable movie sex scenes of all time. The scene perfectly encapsulates how the main character is slowly getting buried in the darkness of her own insanity. The part where Mila Kunis' character goes down on her and the way her shoulder blade tattoo moves is incredibly sensuous; but it also has a creepy tone that makes you uncomfortable.
Read More: All Kristen Stewart Sex Scenes