Directed by Will Gluck, written by Bert V. Royal, and starring Emma Stone, 'Easy A' is a teen movie that surpasses all bounds. This film, the screenplay of which is partially inspired by the 1850 novel "The Scarlet Letter" by Nathaniel Hawthorne, chronicles the story of Olive Penderghast, a 17-year-old, as she unintentionally starts a rumor about herself losing her virginity. Over time, tired of gossip, Olive challenges people until things get out of hand, but ultimately, like in any coming-of-age teen rom-com movie, the truth comes out, and everything ends well.
Romance, discriminating cliché's, worries about not fitting in, and drama are all typical factors in such movies, and honestly, there's no shame in admitting that we love them. With that said, if you're looking to get back into an easy mood and are in search of something similar to 'Easy A' – light-hearted yet covering some crucial topics in a teen's life – here are our recommendations for you. You can watch several of the below-mentioned movies like XYZ on Netflix, Hulu, or Amazon Prime.
7. Mean Girls (2004)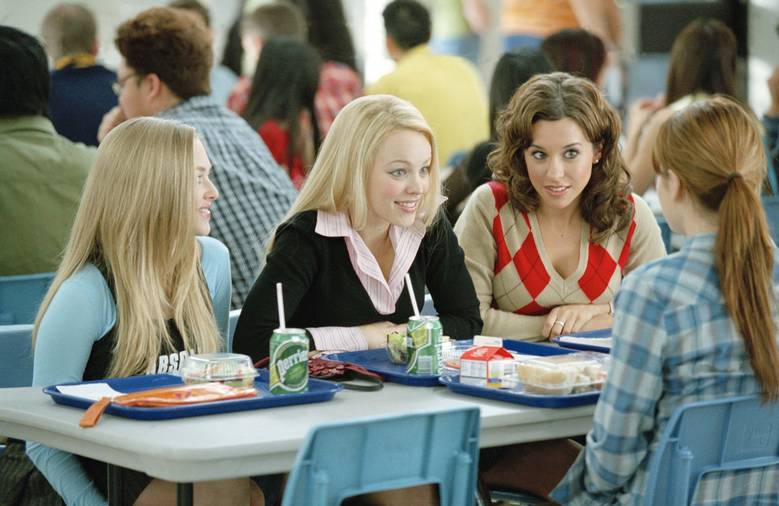 When talking about high school teenage movies, the very first one to come to mind is, of course, 'Mean Girls.' Directed by Mark Waters and written by Tina Fey, it primarily stars Lindsay Lohan and Rachel McAdams, and is loosely based on Rosalind Wiseman's 2002 non-fiction self-help book, "Queen Bees and Wannabes." Describing high school cliques and the damaging effects they can have on girls, it highlights how things can go horribly wrong if you lose yourself while trying to impress others and fit into groups just for social standing. The comedy, romance, silliness, and drama are all impeccable in 'Mean Girls,' making it a favorite of many.
6. 17 Again (2009)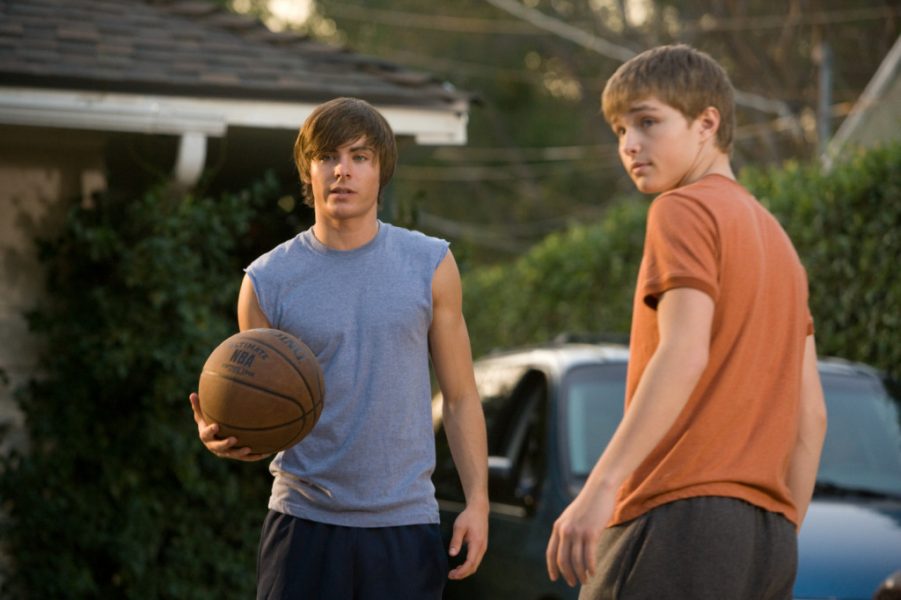 Directed by Burr Steers, '17 Again' follows the story of 37-year-old Mike O'Donnell (Matthew Perry), who transforms into his younger high school self (Zac Efron) following a chance encounter. As an adult, Mike, unhappy with the way his life turned out, wishes that he could get a chance to be "seventeen again" and change his course. However, when his wish is granted, he realizes that he already had everything he ever wanted. Thus, what ensues are his attempts to find a way back. We admit, it seems like a story that we've seen and heard before, but the conceptualization of it, along with the comedic timing, makes it a great watch.
5. Girl Next Door (2004)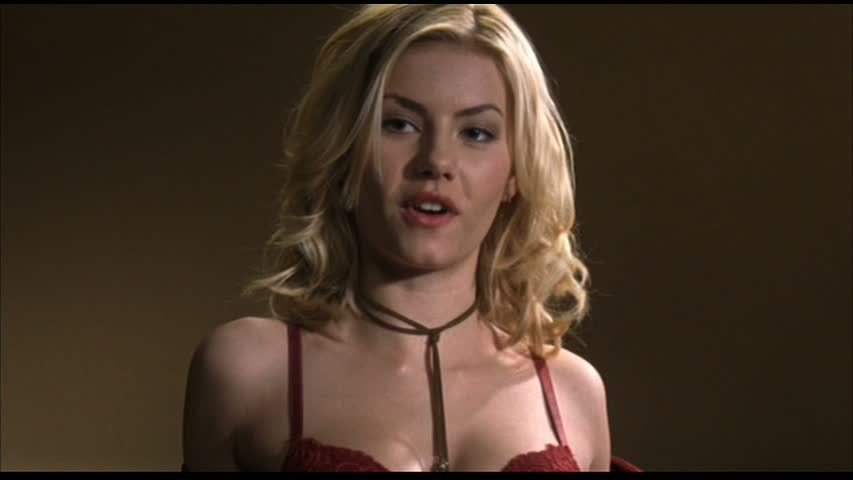 'Girl Next Door' is your typical teenage rom-com wherein first love turns complicated because of something that surfaces about one's past. A high school senior, Matthew Kidman (Emile Hirsch), is finding ways to afford his tuition for university when Danielle (Elisha Cuthbert) moves in next door and turns his life upside down. The two get to know each other through weird adventures, and Matthew ends up falling for her. But when he discovers that she is a former porn star, the situation becomes complex. With elements of raunchiness, this coming-of-age story manages to be funny without being too over the top.
4. Juno (2007)
Covering the concept of teenage pregnancy, 'Juno' is the story of an independent-minded high school student confronting the responsibilities that come with an unplanned pregnancy. Starring Ellen Page as the titular character, this movie was both a commercial and critical success thanks to its perfect blend of funny and upbeat moments, along with deep and hard-hitting situations. Without getting too deep into the tangles of it all, it is a refreshing and uncomplicated look into the struggles of growing up, making it one of the most beloved coming-of-age-stories of all time.
3. 10 Things I Hate About You (1999)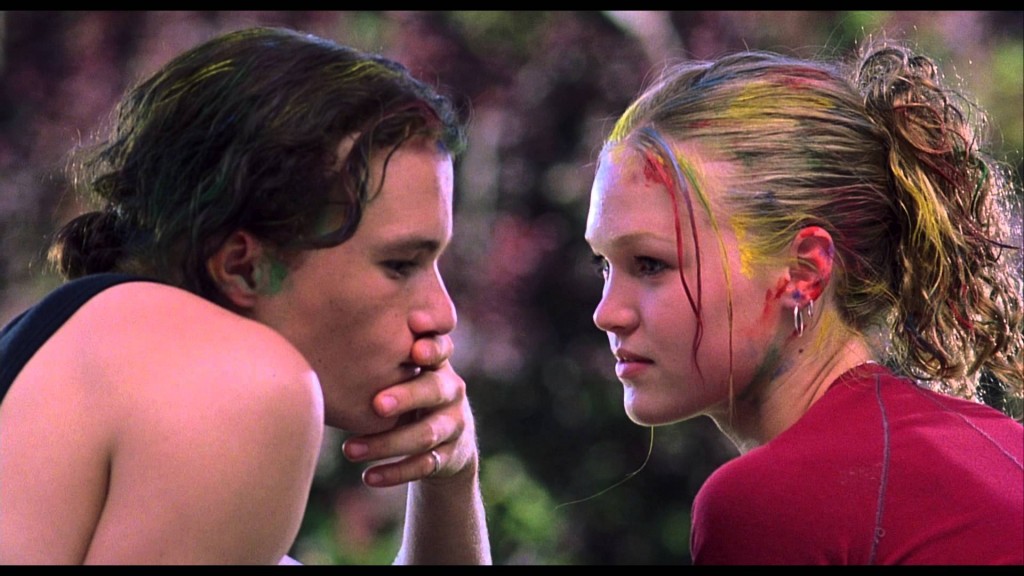 '10 Things I Hate About You' is a classic rom-com that has conquered a lot of hearts since its release in March 1999. As a modernized version of William Shakespeare's 'The Taming of the Shrew,' it follows the story of four teenagers as they navigate high school and their love lives. Cameron (Joseph Gordon-Levitt) wants to go out with Bianca (Larisa Oleynik), but she's not allowed to date until her elder sister, Kat (Julia Stiles), does as well. So, there is an intricate scheme involving bad boy Patrick (Heath Ledger) trying to impress the ill-tempered Kat. What follows is, of course, teen drama galore.
2. She's the Man (2006)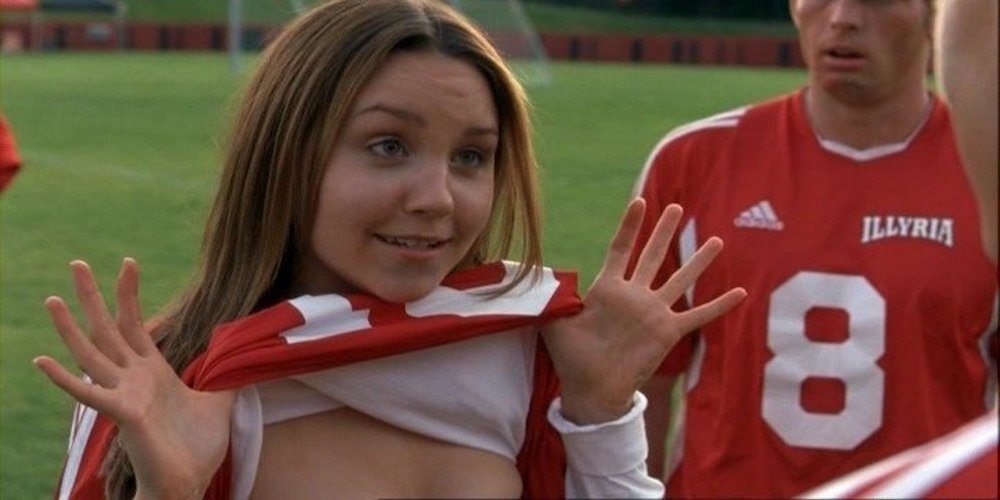 'She's the Man' centers around Viola Hastings (Amanda Bynes), who is on a mission to prove that she can play soccer just as well as anyone else, whether it be a guy or a girl. When her high school girl's team is dissolved, and she's not permitted to play from the boy's side either, she disguises herself as her twin brother, Sebastian, and enters his new boarding school on his behalf. Among the sports are identity issues, romance with Sebastian's roommate Duke (Channing Tatum), and a love triangle that is not really a love triangle.
1. The Duff (2015)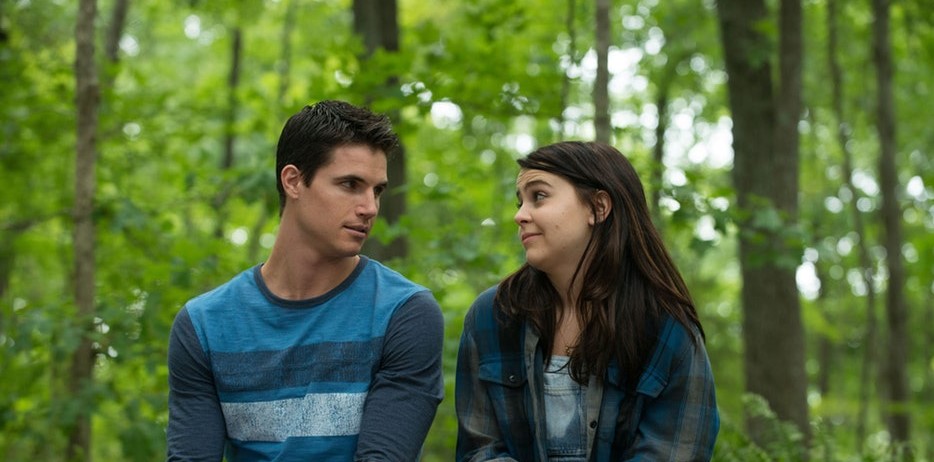 'The Duff' is a typical American high school coming-of-age teen movie with comedy and romance. Revolving around Bianca (Mae Whitman), who was enjoying her senior year with her two best friends, Jess and Casey, until she realized that she was known by the entire student body as "the DUFF" (Designated Ugly Fat Friend), the movie follows her attempts to reinvent herself. For this, she makes a deal with Wesley (Robbie Amell), her neighbor, and a jock, but that only leads to more drama. In the end, though, as always, there's a happy ending for Bianca as herself.
Read More: Best High School Romance Movies