Netflix's 'Who is Erin Carter?' is a mystery crime-thriller show spearheaded by Jack Lothian, both the writer and the showrunner. Evin Ahmad stars as the lead and titular Erin Carter, a British teacher who has embraced life in the Spanish locale. Her ostensibly uneventful routine takes a tumultuous turn when she becomes an unwitting participant in a supermarket robbery. To her astonishment, one of the assailants recognizes her, plunging her identity into jeopardy.
As the intricate layers of the town of Palomino begin to unravel, Erin is thrust into a battle to vindicate her name and safeguard her family. Besides, layers of her enigmatic history and the enclaves of her well-guarded enigmas are progressively peeled away. Dive into a labyrinth of intrigue and unravel more enigmatic stories with this list of recommendations that will keep you guessing with every plot twist. You can watch most of these shows like 'Who is Erin Carter?' on Netflix, Hulu, or Amazon Prime.
8. Secrets and Lies (2015-2016)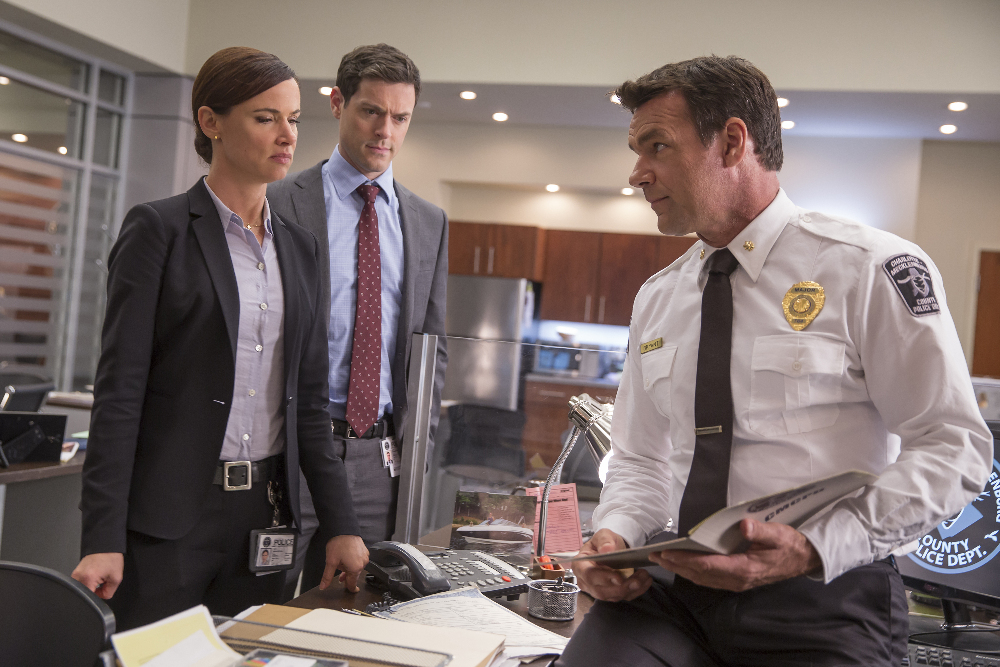 'Secrets and Lies' is an anthology mystery TV series crafted by Barbie Kligman. It follows Detective Andrea Cornell as she unravels homicide cases. In Season 1, Ben Crawford becomes the prime suspect in a boy's death. In Season 2, Cornell investigates the murder of Kate, the wife of newlywed Eric Warner. With suspenseful twists, the show mirrors the intrigue of 'Who is Erin Carter?' as hidden secrets surface, driving characters to confront their pasts and unravel complex mysteries.
7. The Stranger (2020)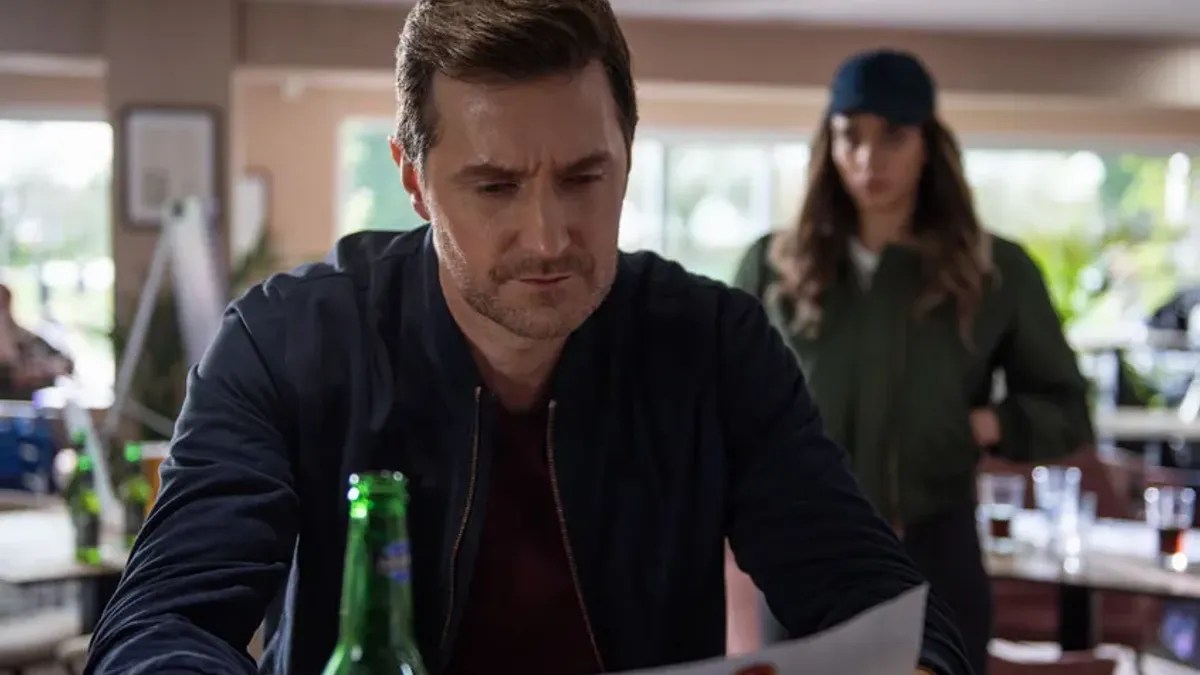 'The Stranger' unfolds as a British series within the mystery thriller genre, created by Harlan Coben. This captivating adaptation originates from Coben's 2015 novel of identical nomenclature. In 'The Stranger,' a mysterious young woman disrupts the life of Adam Price by unveiling a life-altering secret, causing his wife's sudden disappearance.
As the story unfolds, the stranger's connections to hidden truths become increasingly intricate, pulling various characters into a complex web of deception and danger. Both 'The Stranger' and 'Who is Erin Carter?' revolve around the unsettling impact of a stranger's revelation, unraveling hidden layers of characters' lives and triggering a series of mysteries.
6. Mare of Easttown (2021)
Created and scripted by Brad Ingelsby, 'Mare of Easttown' is a gripping series within the crime drama genre. In it, a small-town detective, Mare Sheehan (Kate Winslet), investigates a murder while grappling with personal demons and community pressure. As she delves deeper, the layers of her community's secrets unravel, exposing a complex web of relationships and long-held grudges. Much like 'Who is Erin Carter?', 'Mare of Easttown' explores the interplay of personal struggles and hidden truths, weaving captivating narratives around the lives of their central characters.
5. Safe (2018)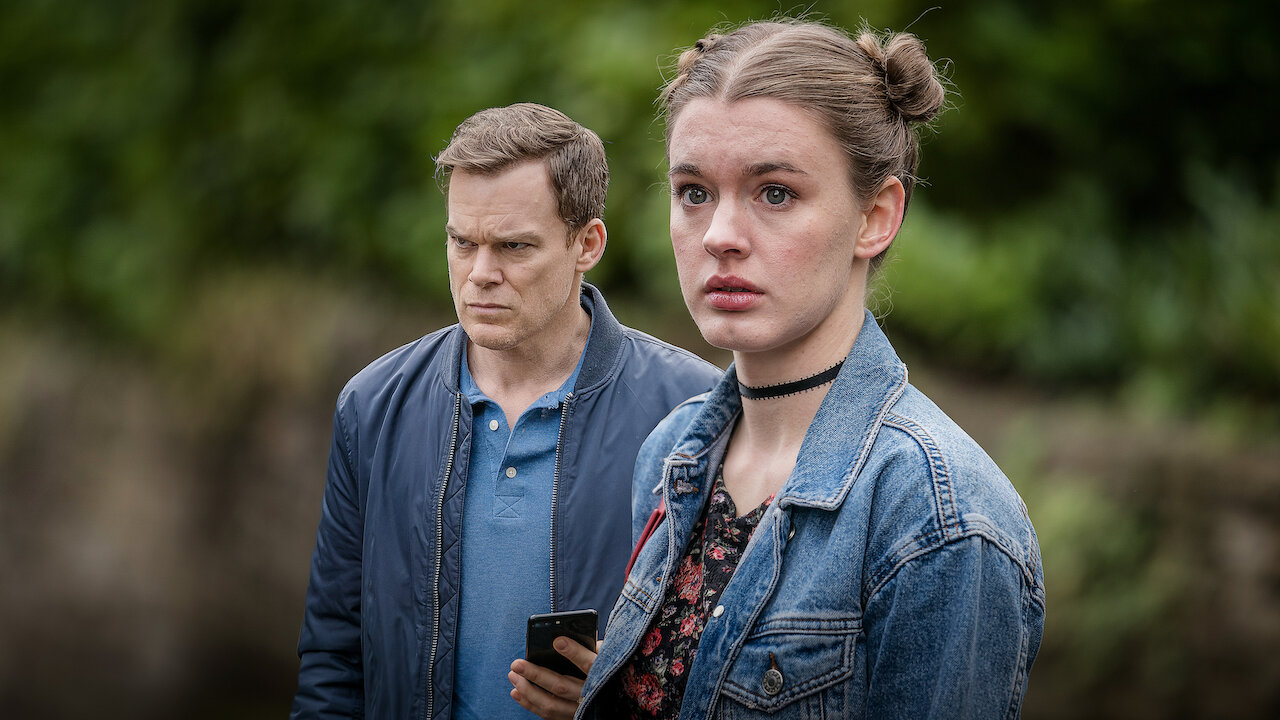 'Safe' unfolds as a British drama series created by crime author Harlan Coben and predominantly penned by screenwriter Danny Brocklehurst. The story centers around Tom Delaney, a pediatric surgeon and single father in the UK, attempting to bridge the emotional gap with his grieving teenage daughters after losing his wife to cancer a year earlier. When his 16-year-old daughter Jenny vanishes, he embarks on a frantic quest that unravels a complex network of concealed truths, mirroring the intrigue and suspense in Erin Carter's journey in Who is Erin Carter?'
4. Sharp Objects (2018)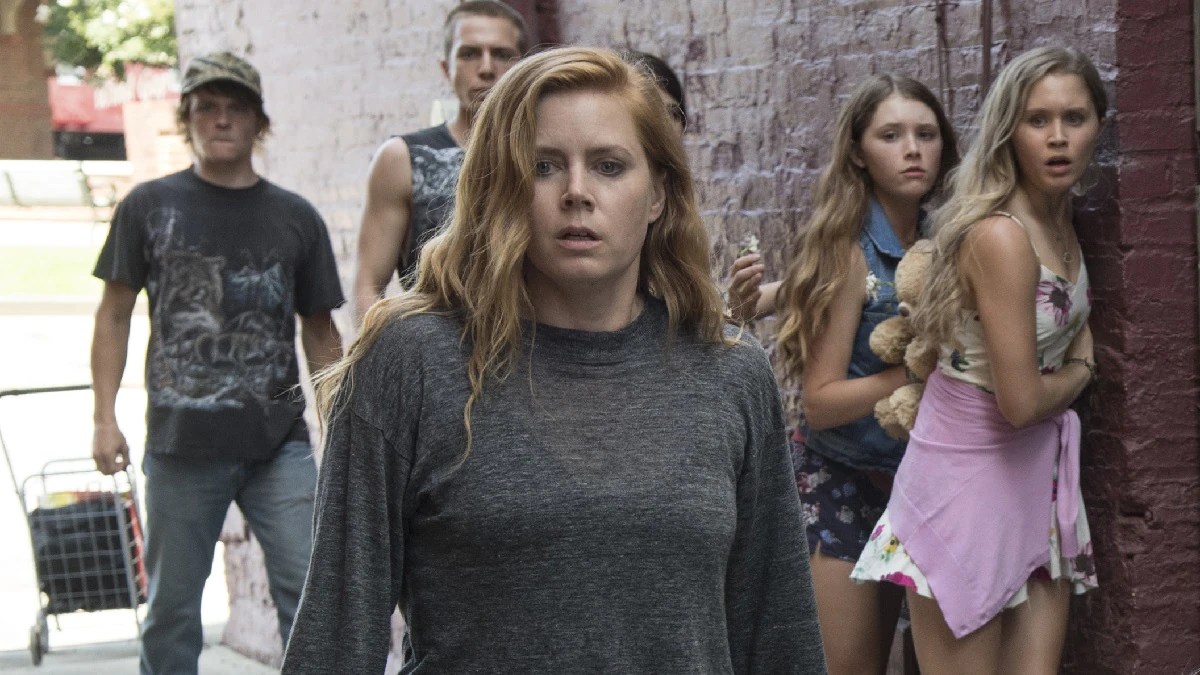 'Sharp Objects,' a psychological thriller series, takes its roots from Gillian Flynn's debut 2006 novel bearing the same title. Amy Adams commands the lead role as Camille Preaker, a crime reporter grappling with alcoholism and the aftermath of self-harm, who revisits her hometown, Wind Gap, Missouri.
Tasked with probing the murders of two young girls, Camille finds herself in the intricate web of her own past as she confronts her personal demons, all under the watchful scrutiny of her mother, Adora—a local socialite. Comparable to the narrative trajectory of 'Who is Erin Carter?', both series delve into the complex intersections of personal struggles, trauma, and mystery.
3. The Undoing (2020)
Based on Jean Hanff Korelitz's 2014 novel 'You Should Have Known,' 'The Undoing' unfolds as a riveting series within the realms of mystery and psychological thriller genres. Crafted by David E. Kelley and guided by the direction of Susanne Bier, the series boasts the talents of Nicole Kidman and Hugh Grant in its lead roles.
In 'The Undoing,' a successful therapist's seemingly perfect life unravels when her husband becomes a suspect in a violent death. As secrets and lies emerge, she must navigate the complexities of her shattered reality to uncover the truth. Similar to 'Who is Erin Carter?', the series plunges into the impact of hidden truths on characters' lives, leading to gripping suspense and psychological exploration.
2. Big Little Lies (2017-2019)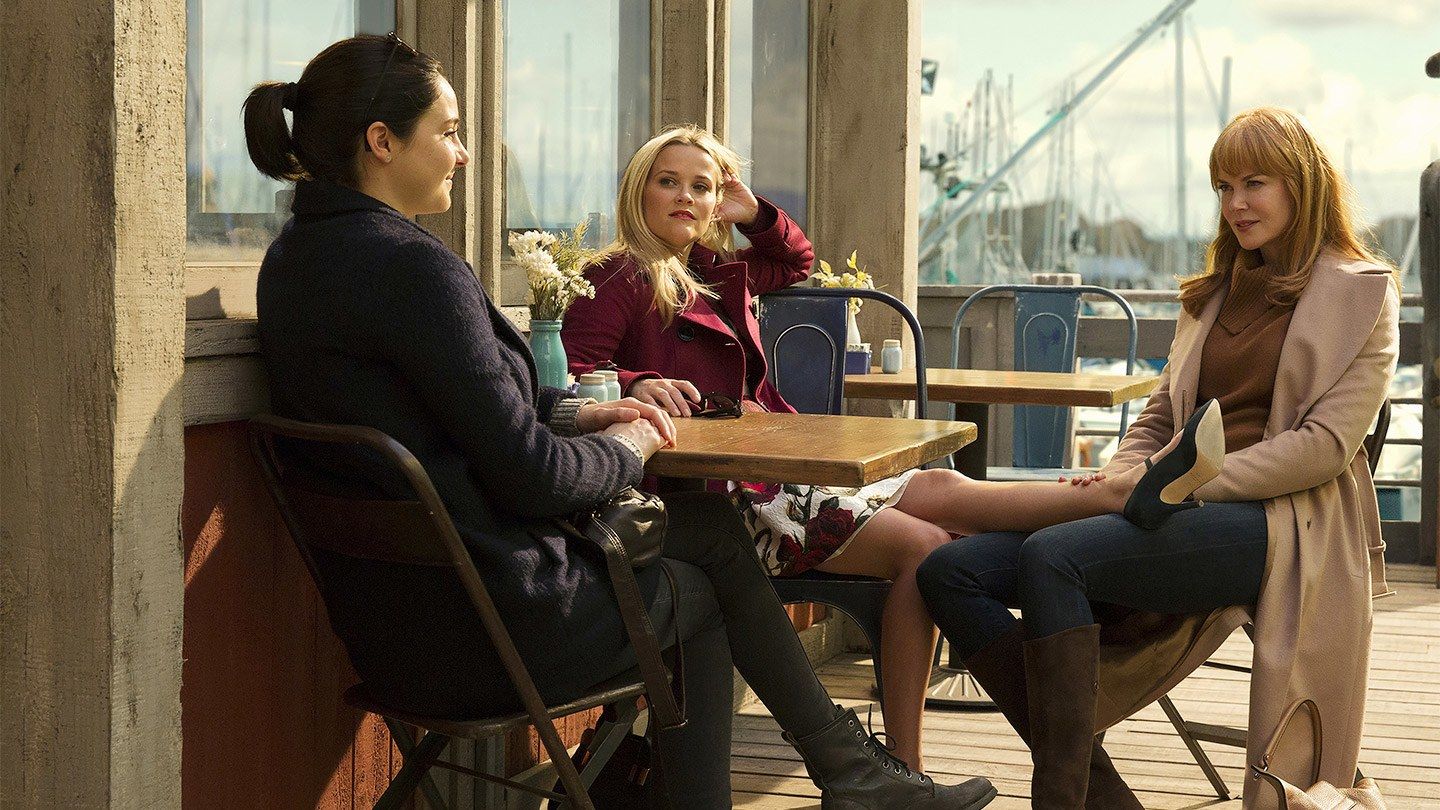 'Big Little Lies' is a drama TV series rooted in Liane Moriarty's 2014 novel of identical title. Created and scripted by David E. Kelley, the show features a stellar cast, including Reese Witherspoon, Nicole Kidman, Shailene Woodley, Laura Dern, and Zoë Kravitz.
The narrative follows the lives of five women in Monterey, California, intertwine as they grapple with secrets, conflicts, and personal struggles, culminating in a murder that sends shockwaves through their community. As the investigation unfolds, layers of deception are peeled back, exposing the complex dynamics and hidden truths that bind them together. Like 'Who is Erin Carter?', the series weaves a web of intrigue around interconnected lives and the impact of concealed realities.
1. Broadchurch (2013-2017)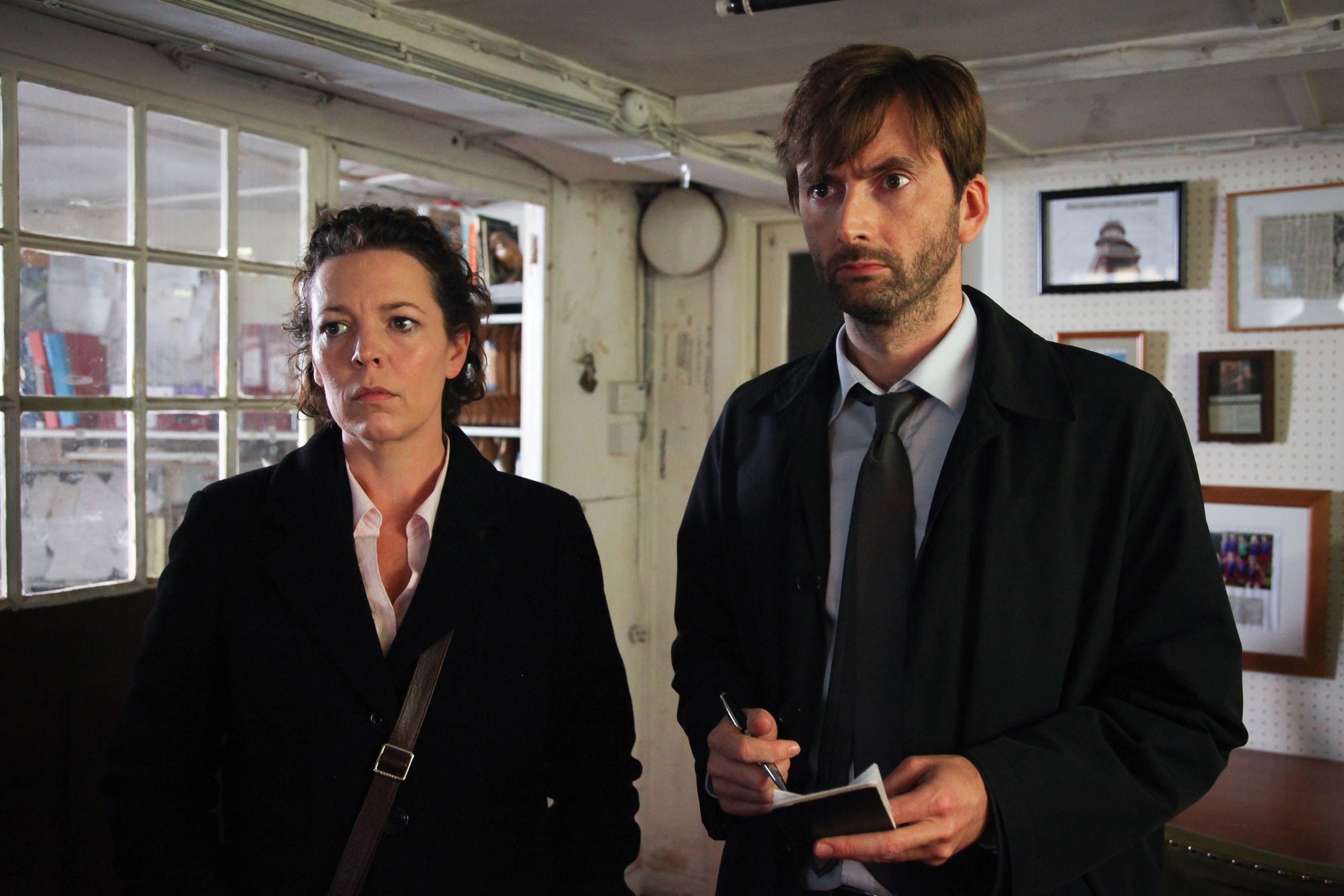 'Broadchurch' is a British crime drama series shaped by the vision of Chris Chibnall. The tranquil town of Broadchurch is rattled when the lifeless body of a young boy is discovered on the beach. Hence, Detectives Alec Hardy (David Tennant) and Ellie Miller (Olivia Colman) are tasked with unraveling the community's secrets and uncovering the truth behind the boy's tragic demise.
As the duo's investigation progresses, the town's idyllic facade crumbles, revealing hidden tensions, personal conflicts, and a web of interconnected relationships. Akin to 'Who is Erin Carter?', the series elucidates the repercussions of secrets and the intricate ties that bind a community.