EDITOR'S NOTE: The following article has been modified to reflect the final winners of Emmy Awards.
Along with a recent category that I predicted, for the best actress in a comedy series, this is one category that I seriously think is overcrowded with the sheer number of possible entrants and quality talent brimming. It could also be due to the fact that this one is the only category to award a single actor from two categories that have separate awards for themselves: the best TV movie and the best miniseries/limited series, and we essentially have to predict from twice the lot, meaning twice the number of eligible actors to choose from, all new since this category won't have recurring candidates, and twice the onus as the excitement.
This year's race is shaping up to be an increasingly interesting one, and just the names of stars in there is bound to cause a frenzy at the red carpet of the ceremony. I am personally a fan of most of the predicted nominees, and with the inclusion of respected veterans in the race, this one is going to be almost a celestial battle in nature. Infact, this year's lineup is nothing like last year's: every single name in the list is both a potential surprise and a force to reckon with. None of the contestants from 'Fargo', 'Genius', 'American Crime Story' or 'American Horror Story' would be forming part of this year's list, but even without them, we have a sufficiently stellar list of nominees, including BAFTA and Oscar winners! I cannot simply contain my excitement as I present to you the list of final nominees- and my predicted winner for this year's Emmys for Best Actor in a limited series/TV Movie at the Emmys 2019.
Should Have Been Nominated
Jonah Hill, Maniac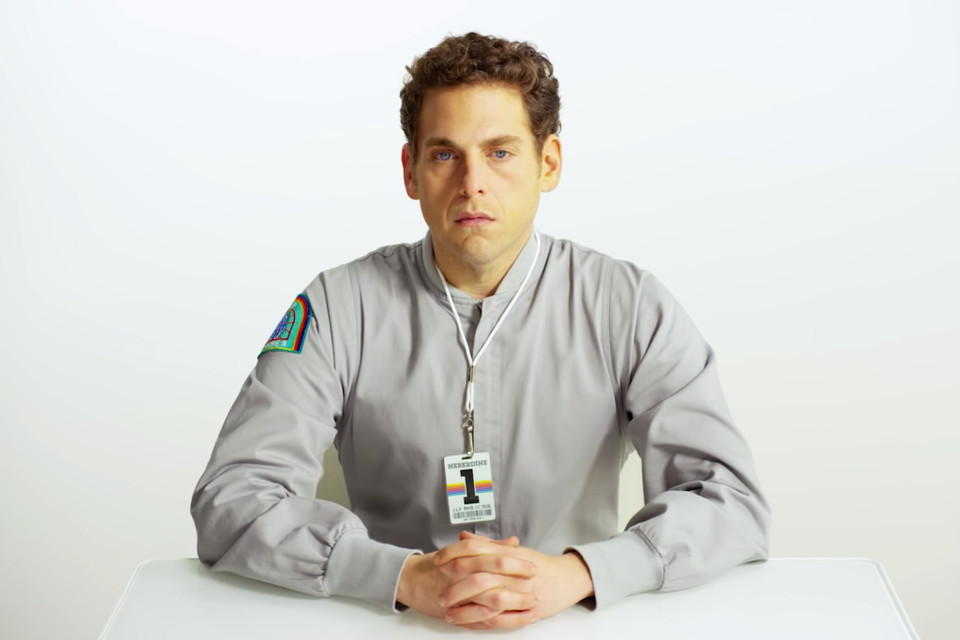 'Maniac' from Cary Fukunaga which I thought was a great show, easily the best one to look at from last year, given its neon retro vibe that filled my screen with more colours than I thought it was capable of, quickly fell in popularity shortly after it completed its run, even though it remained available for streaming on Netflix. Its reviews too, although mostly positive including mine, were not as unanimous: its series of winning reviews eventually upset by a substantial audience who praised the style but criticised the substance. Coming to the performances, Jonah Hill did some excellent work here, and while he wasn't in my top six predicted nominees earlier anyway, he could have easily been the surprise of the year. Hill didn't make the cut, but it is endlessly endearing to see 'Seth' from 'Superbad' being in the running for awards by virtue of some mature, fantastic work. Talk about development as an actor!
Ian McShane, Deadwood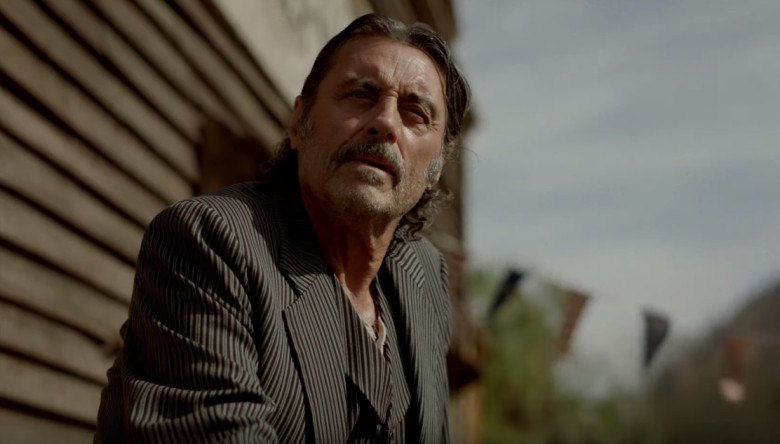 'Deadwood: The Movie' made a return to TV after almost thirteen years since the series ended its run, and it has been unanimously hailed as the perfect sendoff to a much beloved town, show and characters compared to the rather abrupt one all that time ago when it was mysteriously cancelled. Coming to the performances that were as uniformly excellent as the show, and keeping apart my endless personal admiration for the actor, Ian McShane did get nominated for consecutive Emmys during his tenure playing Al Swearengen, although he never got to win one. The converse is not true for the Globes since he won a Golden Globe for the same performance in 2005. Despite pretty solid award credentials there, McShane didn't land a nomination for his famous role.
Anthony Hopkins, King Lear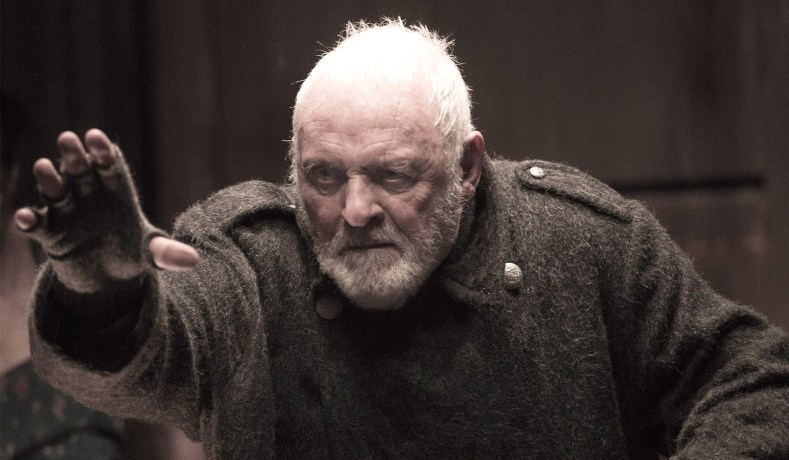 The veteran of veterans gave a performance worthy of his name in his turn as King Lear in the television adaptation of the dreary Shakespearean tragedy. The movie though, while having gained significant traction when it was picked for streaming services by Amazon Prime, has not been looking in such good shape, with its reviews increasingly tilting toward the mediocre and disapproving side, Hopkins is an entirely different story, and his performance is in a completely different league from the show, as is also the case with the rest of the cast including Emma Thompson, Florence Pugh and Emily Watson, playing his three daughters. The show's fate, I was afraid was indubitably bound to harm Anthony Hopkin's chances at a win, as they did even with a nomination. Benedict Cumberbatch, Brexit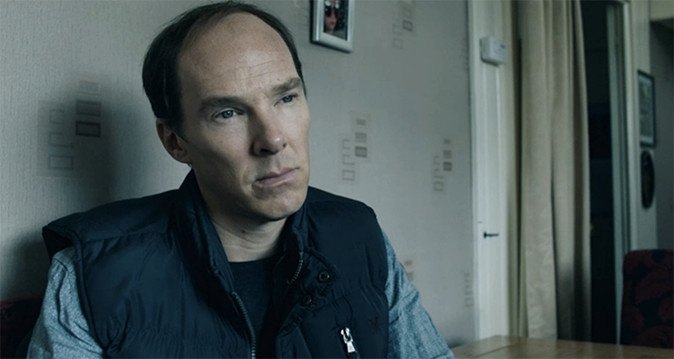 Now this one was a mean shock since Cumberbatch is a beloved darling at the Emmys: his six consecutive nominations in seven years are clear testament to that, even if the nominations account for different outings, including 'Sherlock', and last year's limited series 'Patrick Melrose'. While he was earlier busy seeing the future of the Avengers against Thanos on the movies front, on the TV front, he did manage to jar things quite a bit with his political satirical drama, 'Brexit'. The sheer relevance of the film and excellent well placed timing ensured that it was relevantly much talked about in the months that went by, which meant it automatically had better odds, or so we believed. Cumberbatch's performance as the political strategist Dominic Cummings has still been receiving well deserved praises from all sectors, but a nomination in his name just wasn't written this time.
Final Nominations
6. Hugh Grant, A Very English Scandal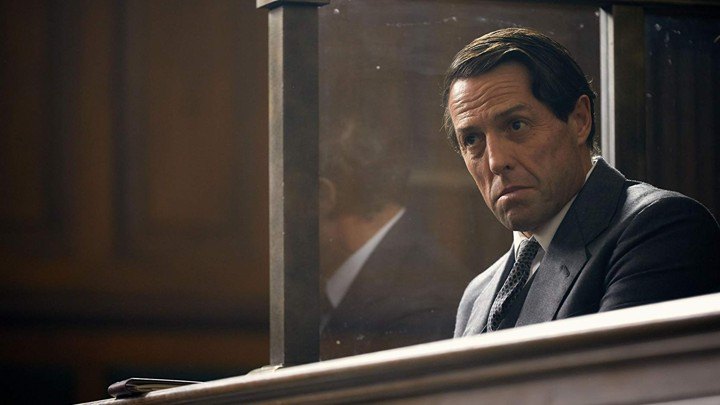 His SAG and Golden Globe nominations should surely give it a boost, but there is no question that the best things about the miniseries were Hugh Grant and Ben Whishaw, the latter too picking up quite a few awards for his work as supporting actor on the miniseries. 'A Very English Scandal' is a partly fictionalised and partly comic account of the Thorpe affair, wherein British Liberal Party leader was accused of murder and a closeted gay affair (back when it was illegal in Britain). Grant is great in his role as Thorpe and landing a nomination was no question for him. Winning actually might be tough given the sheer muscle of other contenders out here, but this is Hugh Grant we are talking about, a favourite from both Hollywood and the British Film Fraternity. A surprise might just be in store.
5. Sam Rockwell, Fosse/Verdon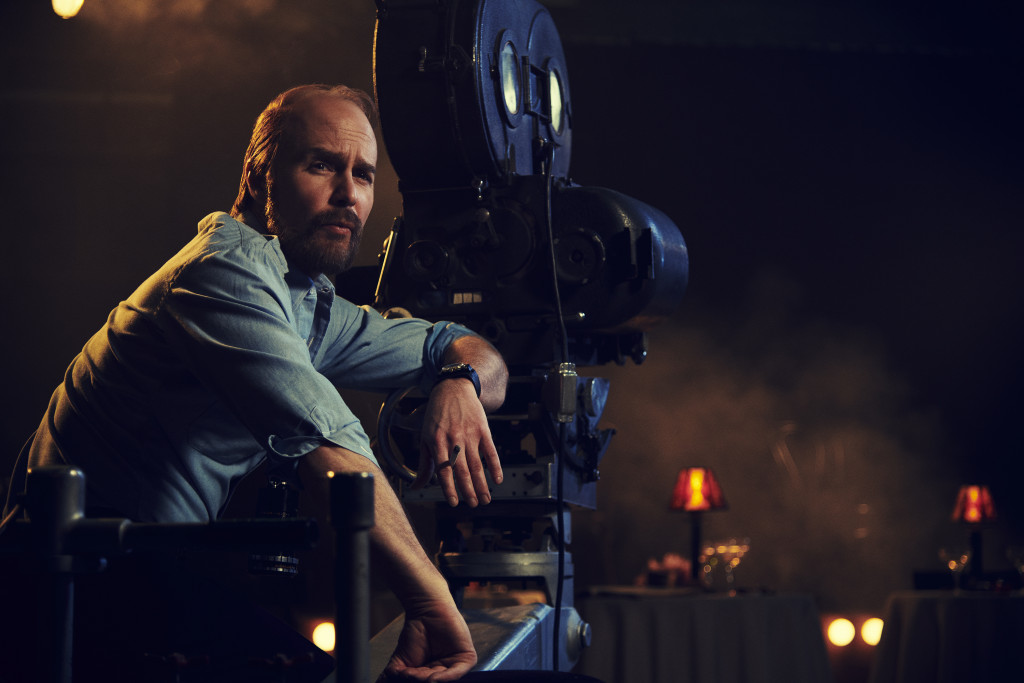 Another Oscar winner gracing the list of nominees. While the show's ratings itself may be unstable, wildly varying between mediocre and excellent, the one thing that has received unanimous praise is Sam Rockwell's and Michelle William's performance, with their chemistry being the highlight of many a sequence from the show. 'Fosse/Verdon' documents the troubled relationship between Bob Fosse and Gwen Verdon on Broadway in the backdrop of the American Entertainment Industry in a five-episode miniseries on FX, having quite recently ended its run that was on the upward end while moving towards the finale. An Emmy nod for both Williams and Rockwell was always on the charts, especially the latter, who is fresh off from his nomination as best supporting actor for 'Vice' for playing George W. Bush, and a win the previous year from 'Three Billboards Outside Ebbing, Missouri'.
4. Benicio Del Toro, Escape at Dannemora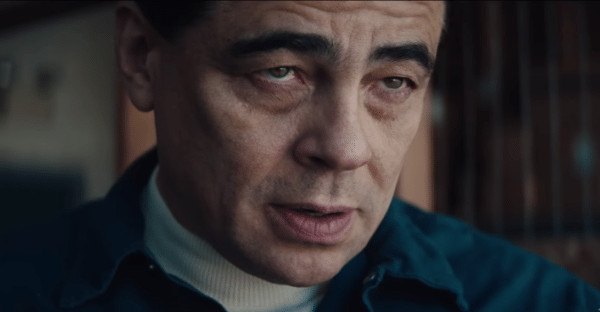 It is definitely a slow burning dramatic thriller, but one that hinges on quality performances from Del Toro, Patricia Arquette (especially) and Paul Dano. The chances of 'Escape at Dannemora' winning big at the Emmys are formidable, along with Patricia Arquette whose turn as Tilly Mitchell is unforgettable and haunting. I predicted Benicio Del Toro would not be far behind when it came to a nomination, and maybe even a win too isn't completely improbable. His performance is remarkably restrained and chillingly intense in the silent bits, and there are quite a lot of those, I might add. Unfortunately, he missed out a nomination at the Globes, which I can squarely attribute to the melding of the TV Movie/Limited Series categories for most award functions, and the nominees still constrained to six, but the Emmys might just prove to be his ground. This is a performance that needs some more love.
3. Jared Harris, Chernobyl
The overall chances of 'Chernobyl' coupled with its perfect timing may really escalating his already high chances, but Jared Harris too leaves no effort behind in sinking deep into the skin of his character, Valery Legasov, the deputy director of the Kurchatov Institute brought in for cleanup efforts after the tragedy. His performance is measured and sufficiently channels how bleak and affecting the tragedy was for those who survived in the aftermath of the horrific incident. While he is definitely up for a nomination, his win also has some serious chances, with his main competitor only proving slightly better. Read on to see who tops the list of contenders.
2. Mahershala Ali, True Detective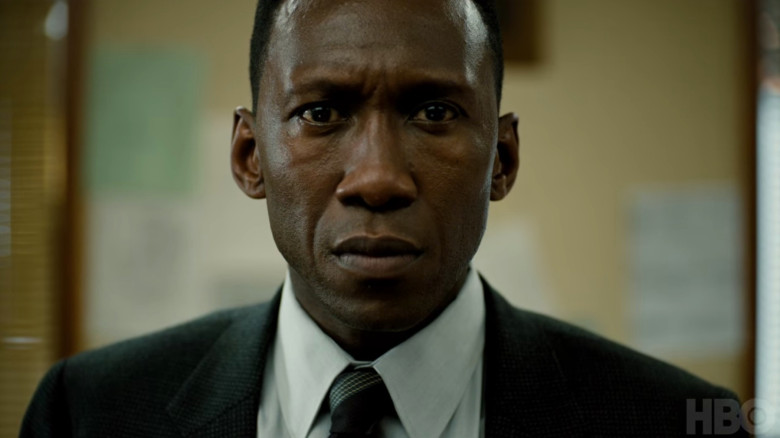 Fresh off his Oscar win for 'Green Book' in the supporting actor category, this year bodes nothing but well for him, as the third season of 'True Detective' was marked as a welcome return to form for the cerebral crime drama, much akin to the first season that got the show some much-deserved limelight. The second season was seen as a bit of a derailment, but the makers seem to have found their lost mojo in the latest season, and this, I can personally vouch for. Ali's performance won unanimous praises from all fronts, and personally too, I feel that he is incapable of delivering a performance that may simply be considered average. Curiously so, it is going to be a first for Ali if he wins, both for the show and as a lead actor at the Emmys. It ultimately comes down to the top two here, and I seem to have made a rare choice in deciding my final prediction. Read on.
Winner
1. Jharrel Jerome, When They See Us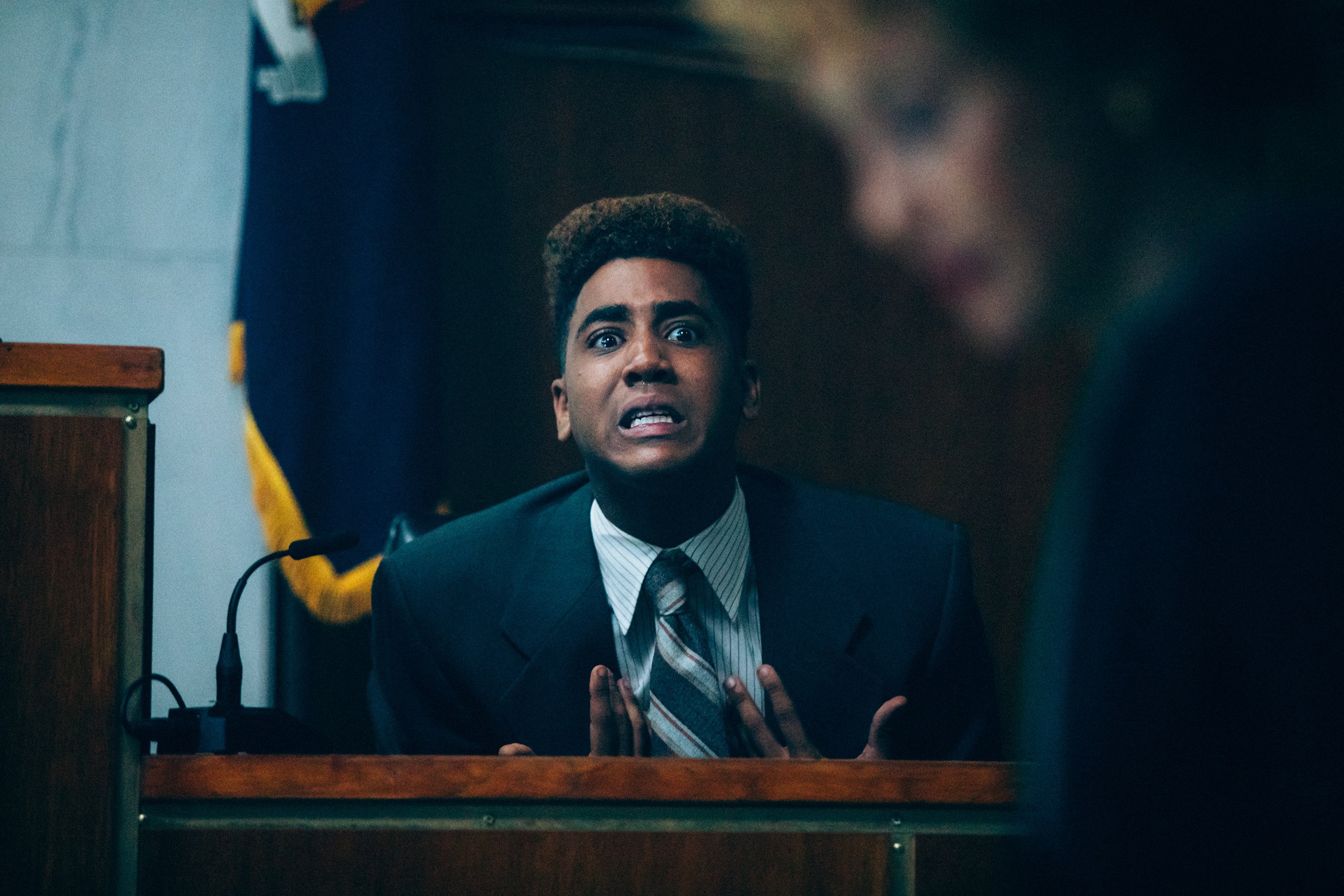 His performance has enough potential to make it the only reason to catch Ava DuVerney's 'When They See Us', even though be assured that there are hundreds, literally. In fact, a lot of the praise for the show, including its emotional bits and hard-hitting drama have a lot to owe to this man's phenomenal performance, which I think will widely be regarded as this man's breakthrough role. He was memorable in 2016's 'Moonlight' too, but 'When They See Us' sees him operating on a completely different level altogether. Good luck holding yourself back from having your nails for dinner during the scene of Korey Wise's incarceration. Simply stated, outstanding act and my final prediction for the winner this year for Best Actor in a Limited Series/TV Movie. The only thing that can seriously harm his chances are his relative newcomer status, but other than that, Jherome at the outset too is a force to reckon with.
Read More in Emmy Predictions:
Best Miniseries Actress | Best Drama Actress | Best Comedy Actor