When is it exactly that we call a film underrated? Probably when a film does not get the kind of love and admiration we think it truly deserves. And no matter how much of a hardcore cinephile you might be, there always lies a chunk of absolute gems that we seem to have overlooked. And needless to say, for a cinephile, discovering such hidden cinematic gems is the most exciting part of life. This decade, so far, has been great for cinema in general and while the often celebrated classics remain untouched, it's time we look up to the ones no one talks about; those hidden treasures. So here is a list of underrated and under-appreciated films from the 2010s that deserve more attention. You can watch several of these overlooked movies from this decade on Netflix, Hulu or Amazon Prime.
19. The Immigrant (2013)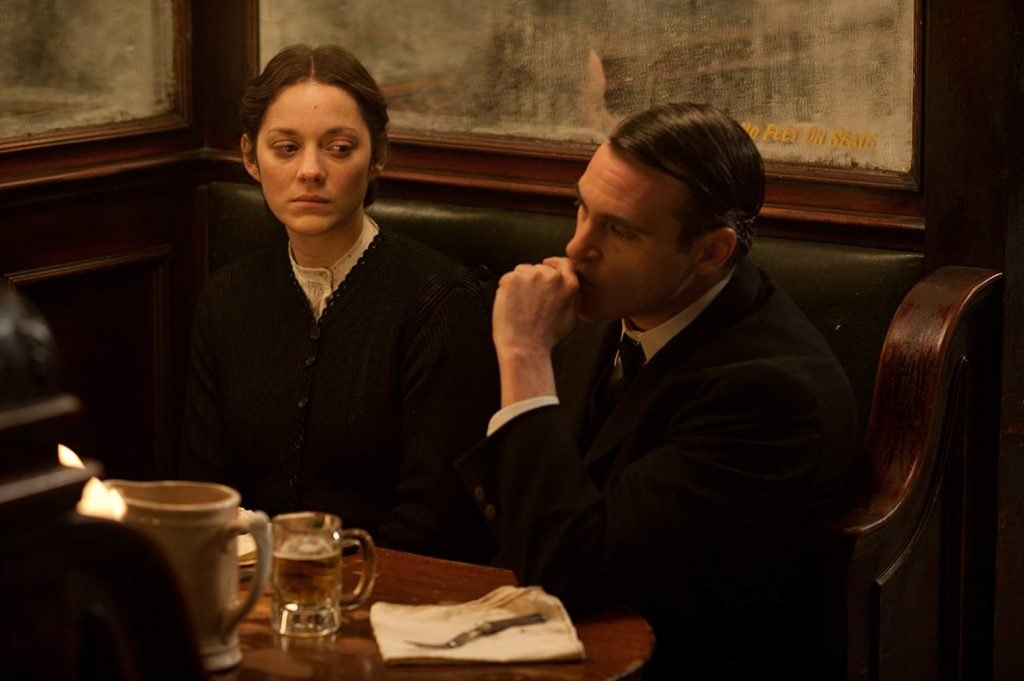 'The Immigrant' is one of the most beautiful films I have seen in recent times. I find it shocking that this film still remains hugely underrated among cinephiles and critics, despite featuring some truly fine performances by Joaquin Phoenix and Marion Cotillard. The film tells the story of a Polish woman who is forced into prostitution by a pimp in New York. She has no other way to make a living and she desperately needs to reunite with her sister who is quarantined due to a lung disease. 'The Immigrant' is one of those rare films that gets all the basic elements right: the story is wonderfully crafted and the narrative impeccably structured, while the push the film to a different level. Looking at the story, you might be expecting a sentimental tone, but director James Gray adopts a more restrained, delicate approach that works wonderfully as we manage to fully grasp the themes explored in the film.
18. Like Someone in Love (2012)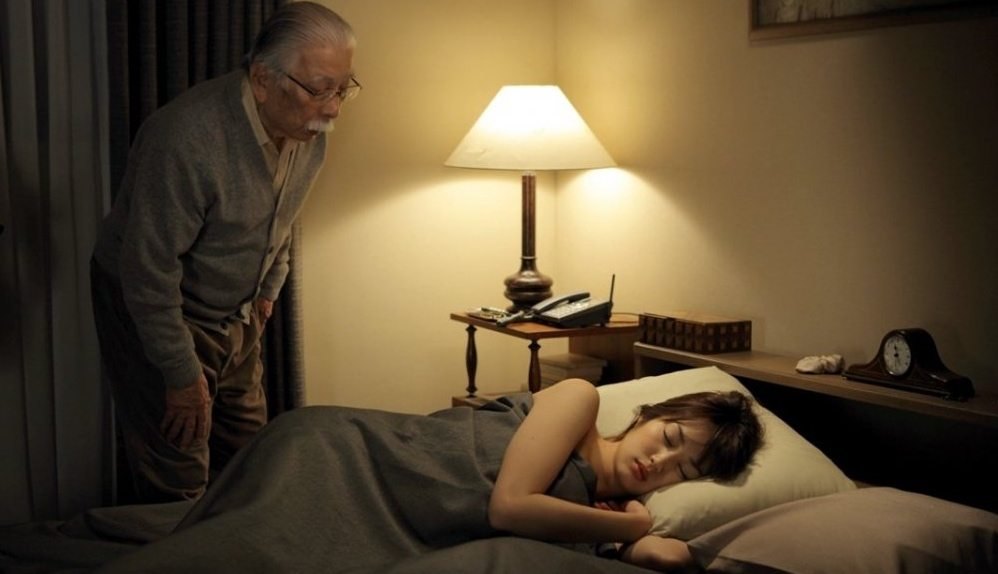 Legendary Iranian auteur Abbas Kiarostami's final feature film is also his most cryptic work. And I find it odd to use the word cryptic here because on the surface, the film has a very simple story. A young sex worker meets an old widower and the two develop a strangely warm bond over a short span of two days. The man clearly isn't interested in having sex and seems more interested in companionship. She makes dinner for her and the next day, drives her to school for her exams, where he meets the girl's jealous boyfriend. The boyfriend assumes the man to be his partner's grandfather and tells that he desperately wants to get married to her. Revealing more details about the plot would be an exercise in futility as it wont give you the slightest hint about what you're going to experience.
With 'Certified Copy', Kiarostami had proved the world that he was getting better with age. And in 'Like Someone in Love', he pushes the limitations of the cinematic medium to a whole different level. There are several experiemental filmmakers working in cinema today, but what made Kiarostami special was his simplicity. And in many ways, this last film defines his ambitions and vision as a filmmaker: you can see the simplicity, the thematic depth, the raw emotional power, all encapsulated in quintessential Kiarostami fashion. However, for some strange reason, the film still remains one of his most underrated ones and one of the most overlooked films of the decade.
17. The Hunt (2012)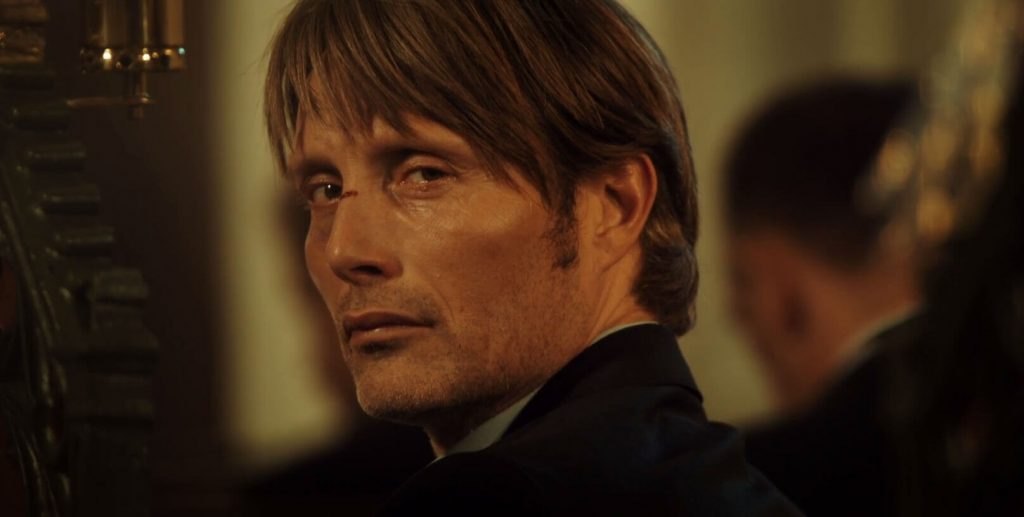 It's a shame that I have to add this movie because 'The Hunt' is not just one of the most underrated movies of the decade, it is one of the greatest films of the century. The film did receive acclaim at the time of its release but sadly, it seems to have slipped out of the public's memory. Director Thomas Vinterberg, along with Lars von Trier, is known for having co-founded the famous Dogme 95 movement. You can see elements of Dogme style filmmaking in this one, but it adopts a more traditional approach. It tells the story of a kindergarten teacher who is accused of sexually abusing one of his students. Mads Mikkelsen, as Lucas, plays the protagonist in the film. One of his students, a 5-year-old girl named Klara, has a crush on him and once even kisses him on the lips. Lucas politely warns her and tells her that it is inappropriate to do so. Heartbroken and angry, Klara makes up a story about Lucas exposing her private parts to her, to the preschool director. Lucas is then fired and soon ostracized by his entire community.
There are several aspects of the film that are quite brilliant. Vinterberg had the audacity to explore such a bold, unpleasant subject. There's no ambiguity about the accusations made here. Vinterberg very clearly establishes the protagonist's world and his sense of morality. So when people accuse him of child sexual abuse, we know that he is innocent. It's a film that explores the concept of false memories and how it shapes up the psychology of a child. Klara made up the story using her imagination from a porno picture that her brother once showed her. But once she tells the story, people assume it to be true, because in most cases, children tell the truth. This causes confusion in Klara's mind and she herself, at several points, starts believing that it actually happened. If you haven't seen any of Vinterberg's works, then this film could prove to be a very good starting point.
16. Graduation (2016)

I know 'Graduation' received high praise from critics and garnered several awards after its release. But looking back, this film has somewhere slipped into obscurity and cinephiles and critics tend to overlook the movie when talking about the best cinematic works of 2010s. Though it doesn't top Cristian Mungiu's 2007 classic, '4 Months, 3 Weeks and 2 Days', it still is a deeply empathetic study of the fragile nature of human morality and its infinite intricacies. The film tells the story of Romeo, a middle-aged Romanian doctor who desperately tries to send his daughter, Eliza, away from their home country, to the UK. One day before one of her final exams, Eliza gets assaulted on her way to school, but is not seriously injured. Her father continues to push her to study and attend the exams, but she is clearly shocked by the incident. To ensure his daughter gets the required marks in the final exam, Romeo uses his contacts among officials to fix the results.
'Graduation' is a wonderfully crafted tale about parental love and morality. While we can see that Romeo wants his daughter to lead a much better life, it is, in a way, his own selfishness that leads him to break the morality. He is obsessed about the fact that he could never manage to leave the country and lead a more prosperous life and is now using his daughter to achieve his own dreams that he could never realize in his youth. Mungiu asks his viewers to observe and empathize with his characters and refrains from adopting a sentimental approach, which surely would have made the film an ordinary affair. It's a film that must be seen by all the parents in the world, in my opinion.
15. Biutiful (2010)

Alejandro Inarritu's most underrated film is a searing tale of love, redemption and fatherhood. 'Biutiful' depicts as he is forced to deal with a terminal disease whilst having to take care of his little children. The subtle, melancholic feel Inarritu infuses here gives a very profound sense of tragedy as the narrative beautifully captures Uxbal's emotional struggle and flows in a leisurely pace. While 'Birdman', 'Amores Perros' remain highly revered classics, 'Biutiful' has somewhere slipped out of fans' eyes but there's no denying that it is one of the most beautiful films of this decade.
14. Cold in July (2014)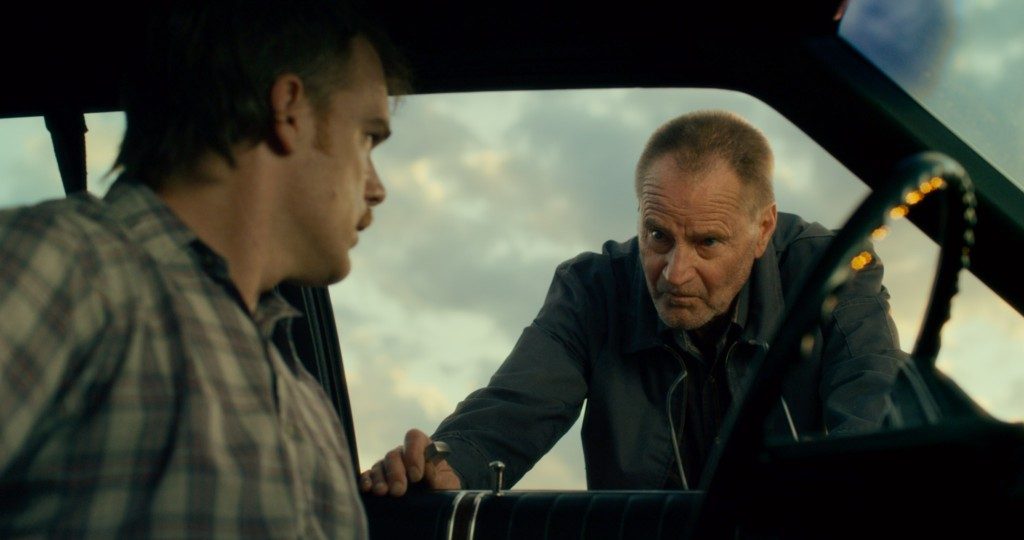 Slick, smart and surprisingly refreshing, 'Cold in July' is one of the most underrated thrillers of this decade. The story focuses on a man who kills a criminal whose father seeks vengeance. The plot gets a lot more complex that what it suggests as it fills in with numerous twists and turns that work well with the narrative despite coming off as a bit convoluted and shaky at places. Jim Mickle's direction is pretty engaging as he handles the scenes with required tension and ferocity that keeps you glued to the film. Another amazing indie gem that sadly remains overlooked.
13. Prince Avalanche (2013)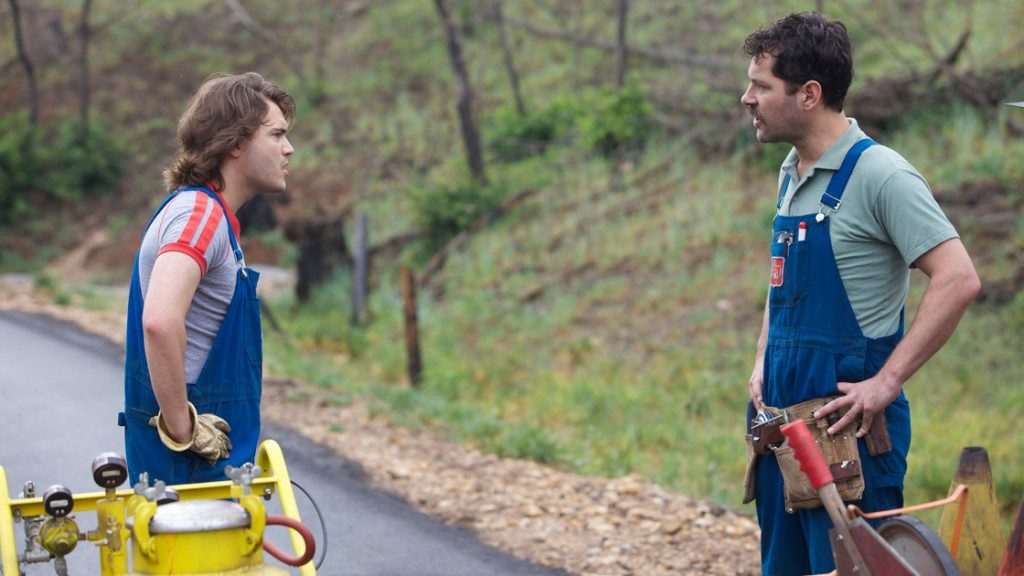 This lighthearted comedy drama starring Emile Hirsch and Paul Rudd is one of the most refreshing and engaging cinematic journeys of this decade that has somewhat been overlooked by audiences. It depicts the joyous journey of two road workers who are looking to spend the summer far away someplace, isolated from their city lives. The runs on the wonderful performances of its lead and is an absolute fun ride, guaranteed to warm you with its endearingly refreshing and clever blend of comedy and drama with strong melancholic undertones.
12. Margaret (2011)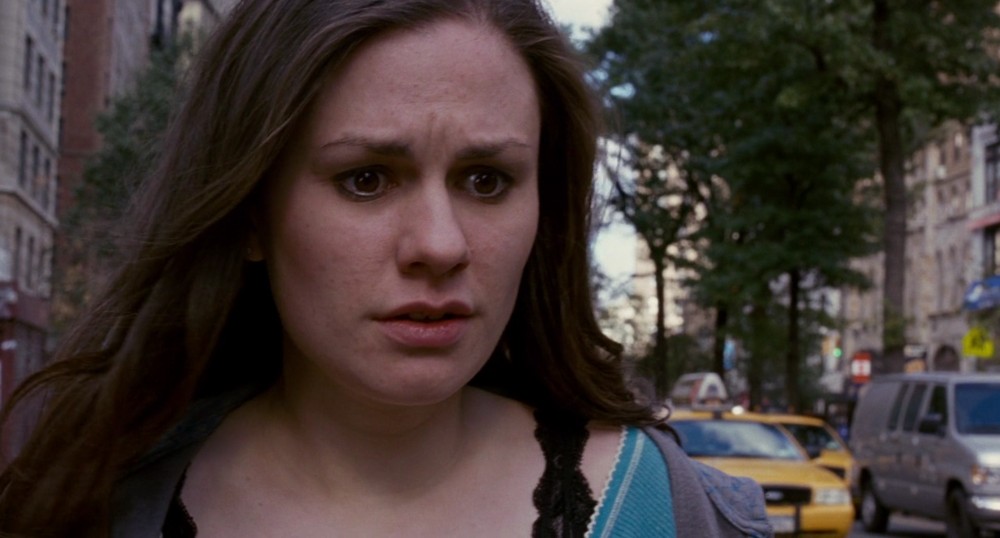 With his sweeping family drama, 'Manchester By the Sea', Kenneth Lonergan has become one of the most popular names in American cinema. But 'Margaret' is a film that certainly deserves to be talked about when discussing his work. Wrecked by studio interference and budget constraints, 'Margaret' was released in 2011 after initial plans of a 2007 release. Lonergan wasn't satisfied with the cut that got the release but nevertheless stands out as exceptional piece of work that displays his remarkable skills at etching out a fine piece of character-drama. The reviews were quite polarising and the film was a box office failure but it's still a testament to the director's commendable grip over the genre.
Read More: Best Fashion Movies of All Time
11. Winter's Bone (2010)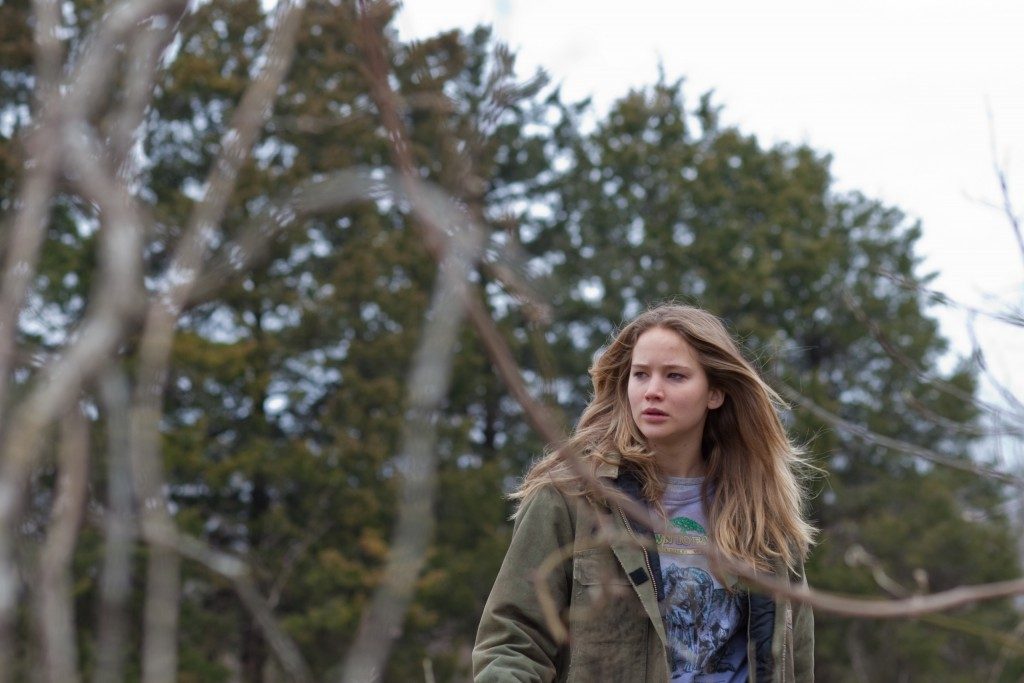 This indie gem starring Jennifer Lawrence is one of the most riveting thrillers I've seen in recent times. 'Winter's Bone' centres around a teenage girl who goes in search of her missing father to protect her family from being evicted. Jennifer Lawrence is stunning in her role as a fiercely powerful woman, daring to go to any extent to protect her family and fight for survival. The film received praise for its strong feminist overtones and deals with a wide range of themes including survival, poverty and family. For those who haven't seen it yet, be prepared to get blown away! Jennifer Lawrence is in top form.
Read More: Best Street Racing Movies of All Time
10. Far From the Madding Crowd (2015)
A beautiful, beautiful film that has sadly gotten buried under for reasons I will never understand. Adapted from a novel that is widely revered as a classic, 'Far From the Maddening Crowd' tells the story of a woman struggling to deal with her own life while deeply torn between three men who are attracted to her. The film is beautifully shot with exquisite imagery that gives the film an authentic feel of the period in which it's set in. It's conventional romance drama at its most emotionally satisfying and involving.
Read More: Best Volcano Movies of All Time
9. Take Shelter (2011)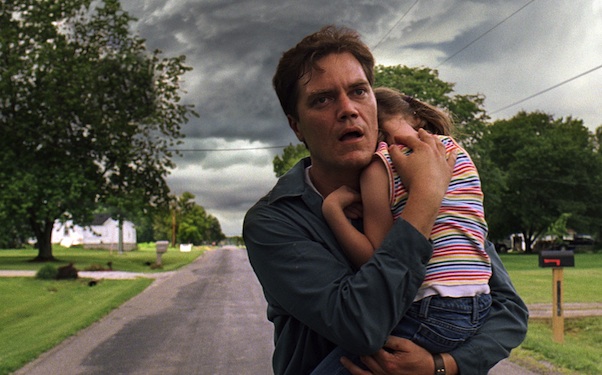 Jeff Nichols is one of the most underrated indie filmmakers working in American cinema today. His unbelievably riveting psychological thriller 'Take Shelter' is one that deserves to be talked about a lot more among movie buff circles. It tells the story of a mentally disturbed man who hallucinates the earth nearing its end as he feels terribly caught up between reality and nightmares. The script is fantastic and feels quite layered and Michael Shannon is simply magnificent as Curtis LaForche. It's very powerful and absolutely horrifying in a very restrained and implosive way.
8. A Lonely Place to Die (2011)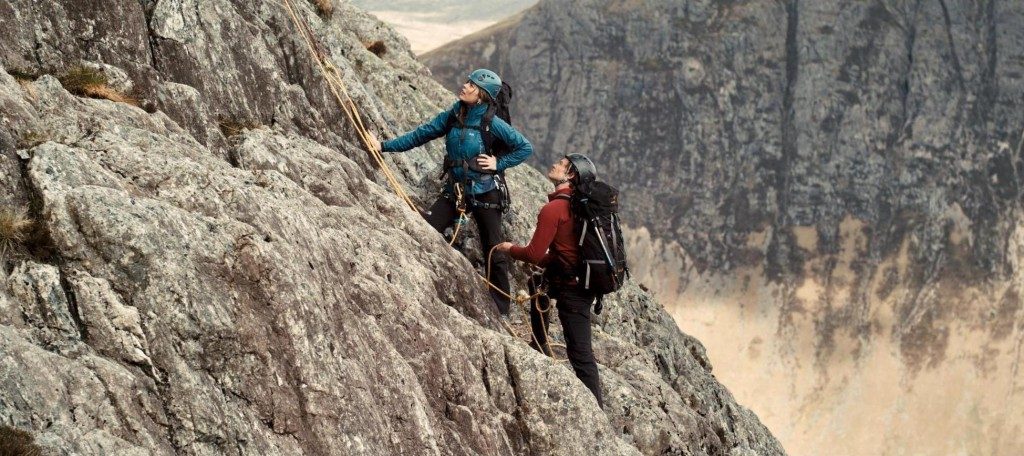 This British thriller is a compelling package of splendid cinematic thrills and edgy sequences. 'A Lonely Place to Die' is about a team of mountaineers who fall into trap after they rescue a kid who was buried alive in the Scottish Highlands. The film is a conventional genre flick that neatly achieves what it intends to with some fine (albeit sloppy at times) writing and riveting direction. Apart from its beautiful title, the film has wonderful cinematography that adds up to the tone and feel of the film.
Read More: Best Afterlife Movies of All Time
7. Copenhagen (2014)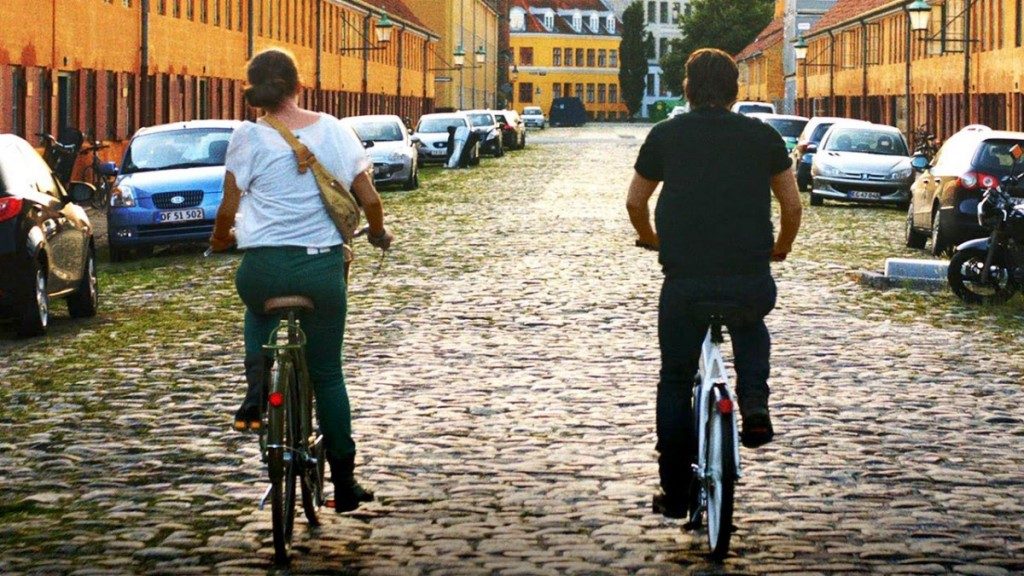 Another hidden gem from the stables of Canadian cinema. 'Copenhagen' is one of the most breathtakingly beautiful films I've seen in a long, long time. Debut director Mark Raso takes a delicate look at the inherent frailties of human nature and crafts an incredibly layered, complex and thought-provoking story that goes well beyond the traditional man-woman relationship and comes off as something deeply personal and memorable cinematic. It's incredibly well acted, tautly written and deserves more love from the cinephile community. A must, must-watch for true indie lovers!
Read More: Best Communication Movies of All Time
6. Breathe (2014)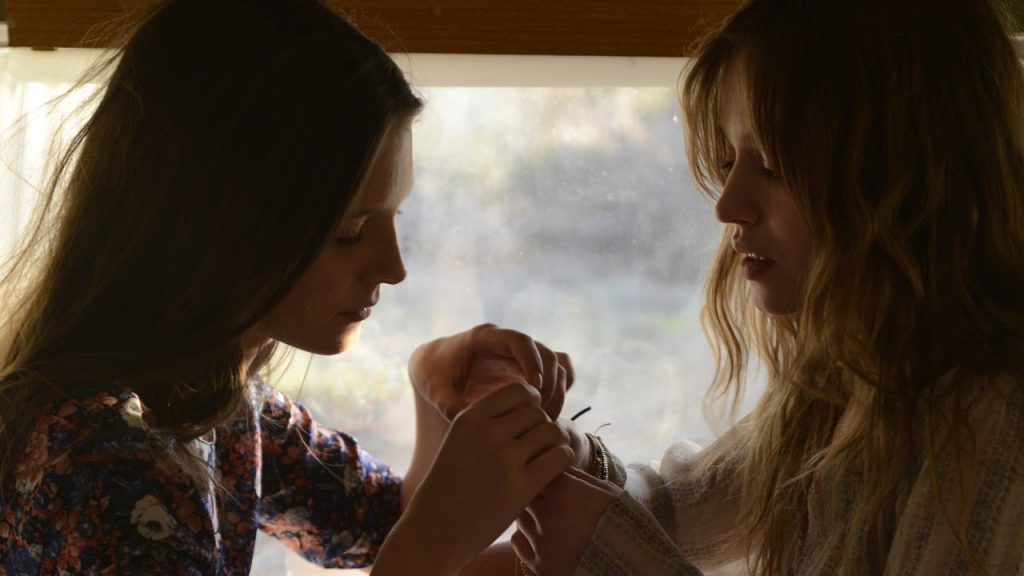 This astonishing film directed by Melanie Laurent (Yes, the gorgeous Shosanna of 'Inglorious Basterds!) completely caught me off guard when I first saw it. The film depicts the friendship between two girls who are quite the opposites of each other. The writing is truly remarkable and the characters are so well fleshed out, enriched with an astounding sense of humanity in them that makes the film a very touching experience on a personal level. Despite being shown at numerous international film festivals, the film hasn't been very popular among cinephiles for some reason but I can guarantee that this is as powerful and engaging as dramas can get.
Read More: Best Tragedy Movies of All Time
5. In the House (2012)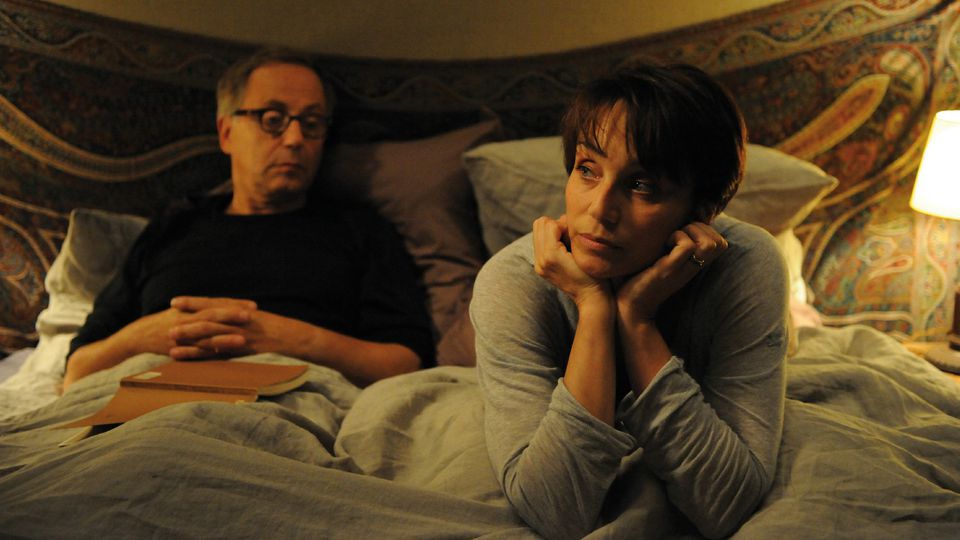 I came across this film as part of my research for the article and was left pleasantly surprised by it. Francois Ozon is certainly one of the most exciting French filmmakers working today and his direction here is truly beyond impressive and leaves a resounding impact long after the film is over. 'In the House' is a dark, voyeuristic tale of bizarre human fantasies and the disturbing extremities of mundanity. With an extremely well written script, Ozon manages to elicit some brilliant performances from his cast and crafts a cinematic gem that isn't far from being a classic.
Read More: Best French Movies of All Time
4. White Material (2010)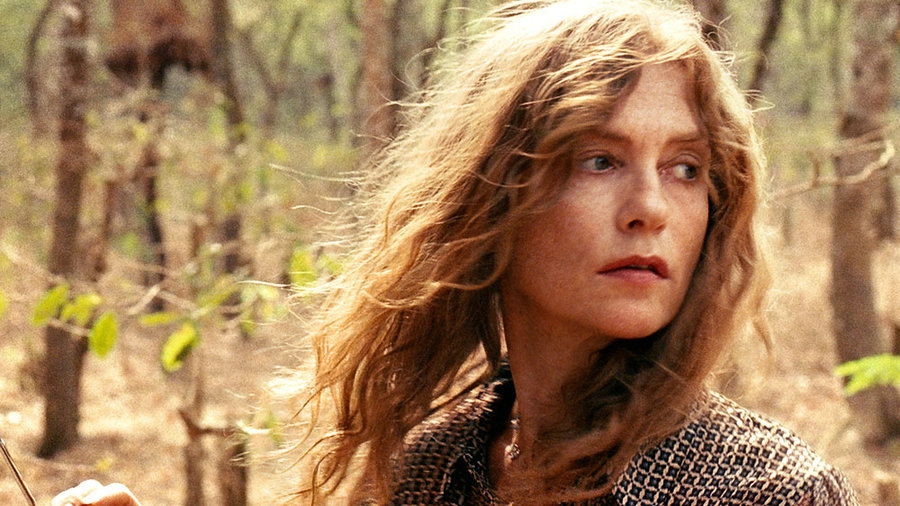 This might come off as a surprise because 'White Material' received high critical acclaim and featured on numerous critics' top 10 lists but it just seems to have faded away from the memory of many cinephile clubs. The film focuses on a French woman who runs a coffee plant in an African country. She faces trouble in the land and is forced to fight for her business. Featuring Isabelle Huppert in another one of her brilliant performances, the film is exquisitely directed and beautifully written as it guarantees to give you a very harrowing and depressing experience. A must watch for Huppert fans.
Read More: Heartbreaking Romantic Movies of All Time
3. The Forbidden Room (2015)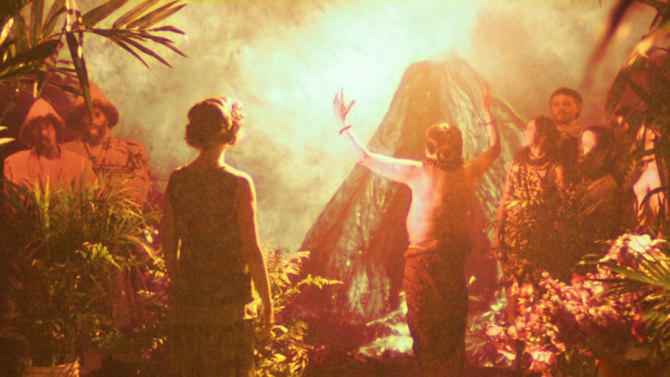 Directed by the Canadian director Guy Maddin along with Evan Johnson, 'The Forbidden Room' is one of the most innovative films of this decade. It depicts the story of a submarine crew who meets meets a mysterious woodman when it's been trapped under water. The narrative is quite complex and the plot-writing is extremely well thought. Maddin fuses brilliantly makes use of fantasy elements and incorporates it with the film's inherent mystery aspects. 'The Forbidden Room' won't be an easy digest and may time time to grow on you but for those willing to emotionally invest themselves into the film, this could be an experience like no other.
Read More: Best Conversational Movies of All Time
2. Beyond the Hills (2012)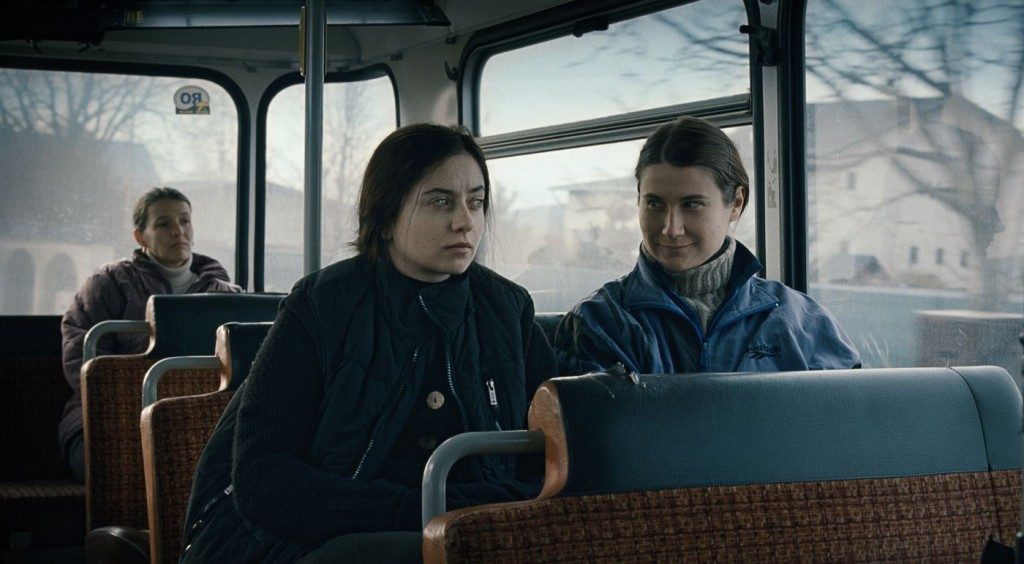 Romanian director Cristian Mungiu is best known for his riveting drama, '4 Months, 3 Weeks and 2 Days' that famously won the Palme D'Or at Cannes in 2007. While that one remains untouched, his 2012 drama, 'Beyond the Hills' is certainly another brilliant piece of work that adds further depth to his distinguished oeuvre. It depicts the relationship between two women who grew up together in an orphanage. However, they happen to drift apart later in their lives as one moves to Germany while the other finds refuge in a convent and becomes a nun in the Orthodox Church. The film touches on the themes of exorcism, religion, the female psyche and Mungiu handles them all with astute focus and raw emotional power.
Read More: Best Crime Movies of All Time
1. Once Upon a Time in Anatolia (2011)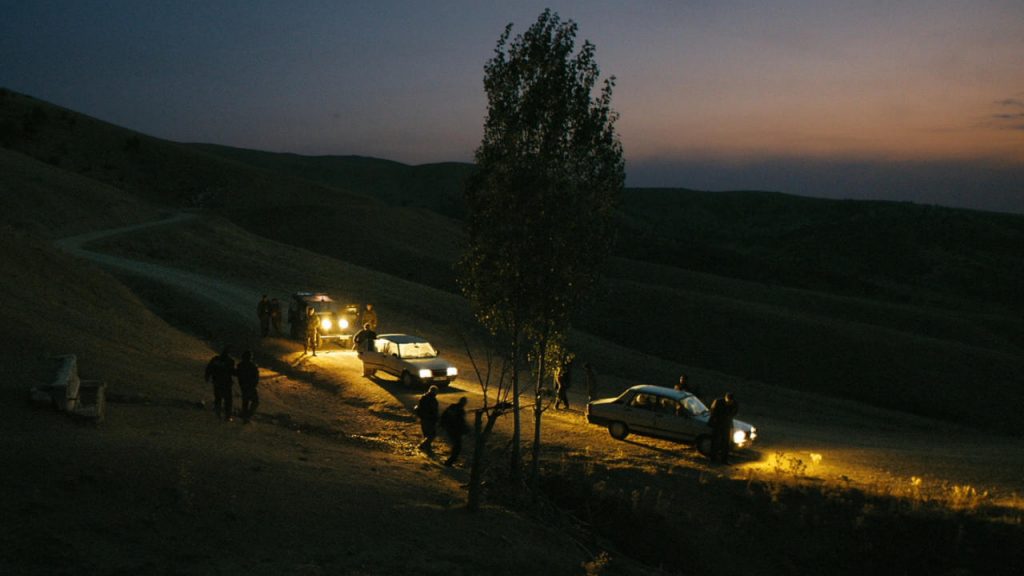 Turkish auteur Nuri Bilge Ceylan has a style that closely resembles the works of great European auteurs like Andrei Tarkovsky and Theo Angelopoulos. But while he remains a master at visual story-telling, Ceylan has this ability to floor you with words that distinguishes him from his predecessors. 'Once Upon a Time in Anatolia' is quite simply one of the most profound cinematic experiences I've ever had. The plot is minimalistic as not a lot happens aside from a bunch of people smoking and talking about their lives, work and relationships but it's what Ceylan tells in between the silences of his characters that makes the film an endlessly fascinating watch. Despite winning the Grand Prix at Cannes in 2011, the film hasn't been among the most discussed and talked about films of this decade.
Read More: Best European Movies of the 21st Century