Melvin Udall, portrayed by Jack Nicholson, is by nature a cranky person who cannot seem to talk properly to anyone. But that doesn't prevent him from becoming an obsessive-compulsive writer of romantic fiction. He is always rude to his neighbour Simon, played by Greg Kinnear, who is a gay artist. But one day after a rather unfortunate incident when Simon is attacked he needs to be hospitalized and in his absence Melvin needs to look after Simon's dog. Something in him changes while looking after the animal. He also starts to developing feelings for a waitress named Carol in a pub, played by Helen Hunt, who has an ailing son at home and the only person around who can tolerate his behavior.
The romantic-comedy, 'As Good as It Gets,' made in 1997 by James L. Brooks, won the Academy Awards for both the Best Actor and the Best Actress. Most of these films features some of the iconic actors as the male and the female protagonists. So, without further ado, here is the list of best movies similar to 'As Good as It Gets' that are our recommendations. You can watch several of these movies like 'As Good as It Gets' on Netflix, Hulu or Amazon Prime.
8. Jerry Maguire (1996)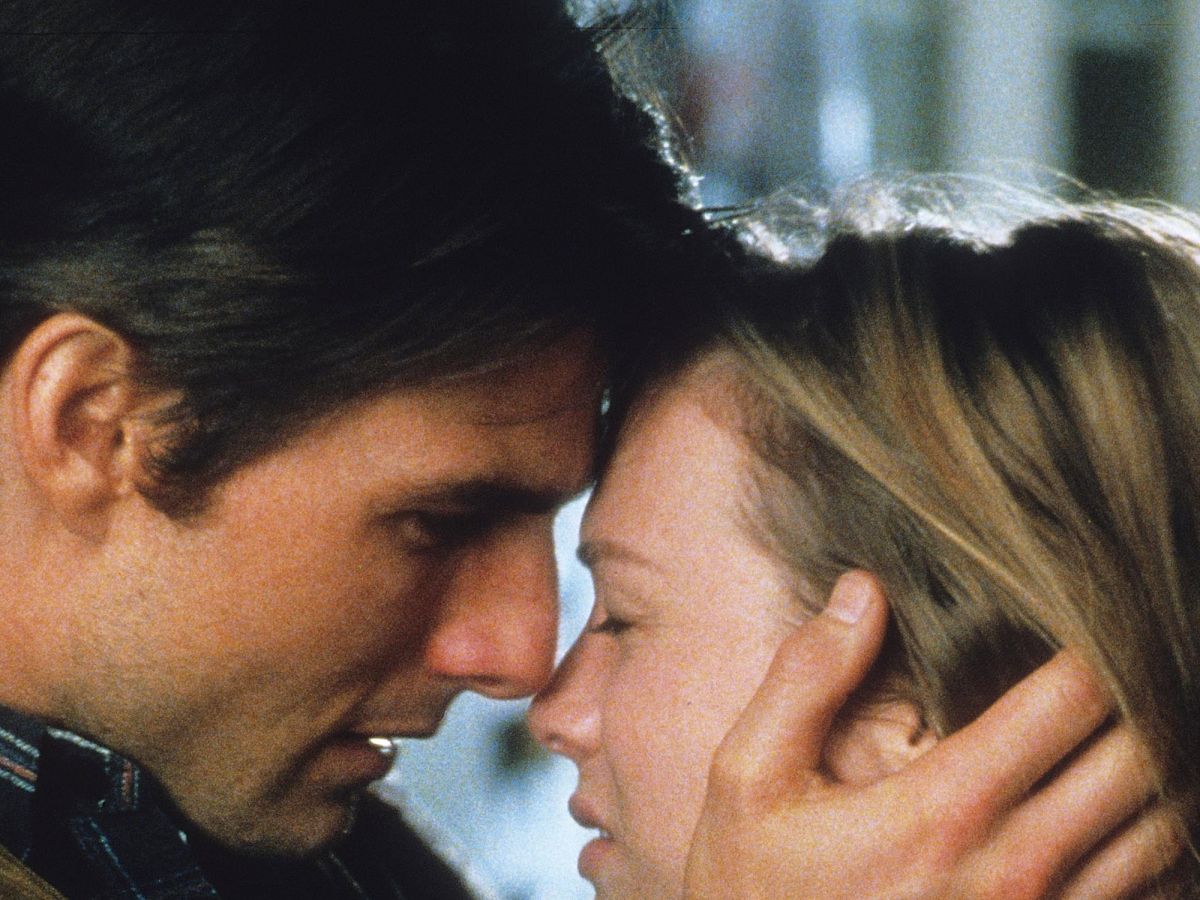 In 'Jerry Maguire,' Tom Cruise plays the titular character who is a 35-year-old successful sports agent who works for a big management firm called Sports Management International (SMI). The firm provides Jerry with everything like the best clients and reputation. He also has a beautiful fiancée, played by Kelly Preston. In spite of all this, one night of epiphany about how he is placed in his life and what he wants to achieve out of it makes Jerry question himself and he writes a mission statement thinking the situation will alter.
With high hopes, he approaches his firm with the statement, where he mentions his thoughts on the dishonesty involved in his business and recommends how he thinks better results can be achieved. This is not taken well by his superiors who fire him. Jerry walks out empty-handed and begins his own sports business with only one client, a wide receiver who plays for Arizona Cardinals, named Rod Tidwell, portrayed by Cuba Gooding Jr. He also gets unexpected support from a single mother, Dorothy Boyd, played by Renée Zellweger, with whom Jerry eventually develops a relationship.
Based on the life of sports agent Leigh Steinberg, the film recounts the tale of how Jerry faces the odds in a profession that had once offered him comforts but now places him face-to-face with the harsh realities of life. Critically well-received, 'Jerry Maguire,' directed by Cameron Crowe, was nominated for five Academy Awards with only Cuba Gooding Jr. receiving the award for Best Supporting Actor. Tom Cruise bagged the Golden Globe for Best Actor-Motion Picture Musical or Comedy.
Read More: Movies Like Mission Impossible
7. Notting Hill (1999)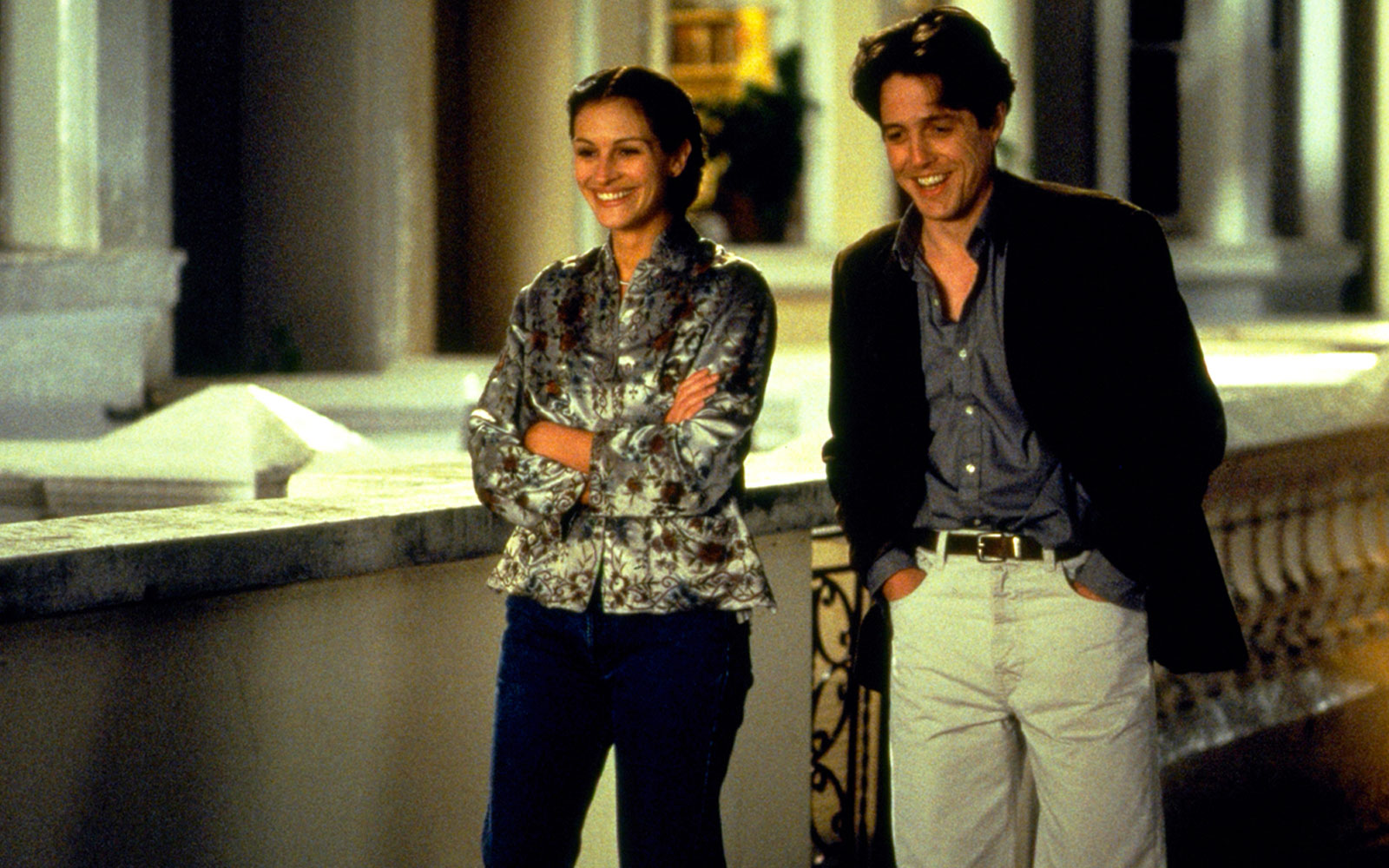 The romantic comedy film 'Notting Hill,' directed by Roger Mitchell and written by Richard Curtis, chronicles the life of a bookseller named William Thacker in the Notting Hill district in West London. Thacker keeps to himself and shares a room with his eccentric friend Spike. One fine morning Anna Scott walks into his bookstore and changes his life forever.
Anna is an American actress currently in London shooting a film. What could have ended with a courteous encounter of formality spirals into a romance after William accidentally spills juice on Anna's dress while bumping into her on the road. Quite the "whoopsidaisies" affair, which starts with a kiss they share in Williams' apartment. Hugh Grant stars as William Thacker, while Julia Roberts plays Anna Scott. 'Notting Hill' won a BAFTA and a British Comedy Award. The film holds a high stature among romantic comedies.
Read More: Movies Like Notting Hill
6. Something's Gotta Give (2003)
Harry Sanborn is an executive in his sixties, half-serious with relationships and attracted only to younger women. On the other hand, Erica Barry, a divorcee and a playwright in her fifties, who lives the life of a celibate. Most men she meets are intimidated by her. Harry starts dating Erica's young daughter, Marin who brings him to their beach house in Hamptons. Already surprised with the situation her daughter is in, Erica doesn't take to Harry well and Harry fails to understand Erica. She thinks Harry to be a misogynist who is only after carnal desire.
However, Harry suffers a heart attack. This allows the two to spend time together as they start revealing to each other their true nature they never thought existed. Dr. Julian Mercer is Harry's cardiologist in his mid-thirties who develops an affection for Erica, who initially remains under the impression that Julian is attracted to Marin. Erica is torn between the two men. The first one is younger to her and an uncertain second man who doesn't know what to do with his feelings for someone like Erica.
Jack Nicholson plays Harry Sanborn, Diane Keaton plays Erica Barry. Keanu Reeves stars as Julian Mercer while Amanda Peet plays Marin Klein. 'Somethings Gotta Give' also stars Frances McDormand, John Favreau and Paul Michael Glaser among others.
5. Pretty Woman (1990)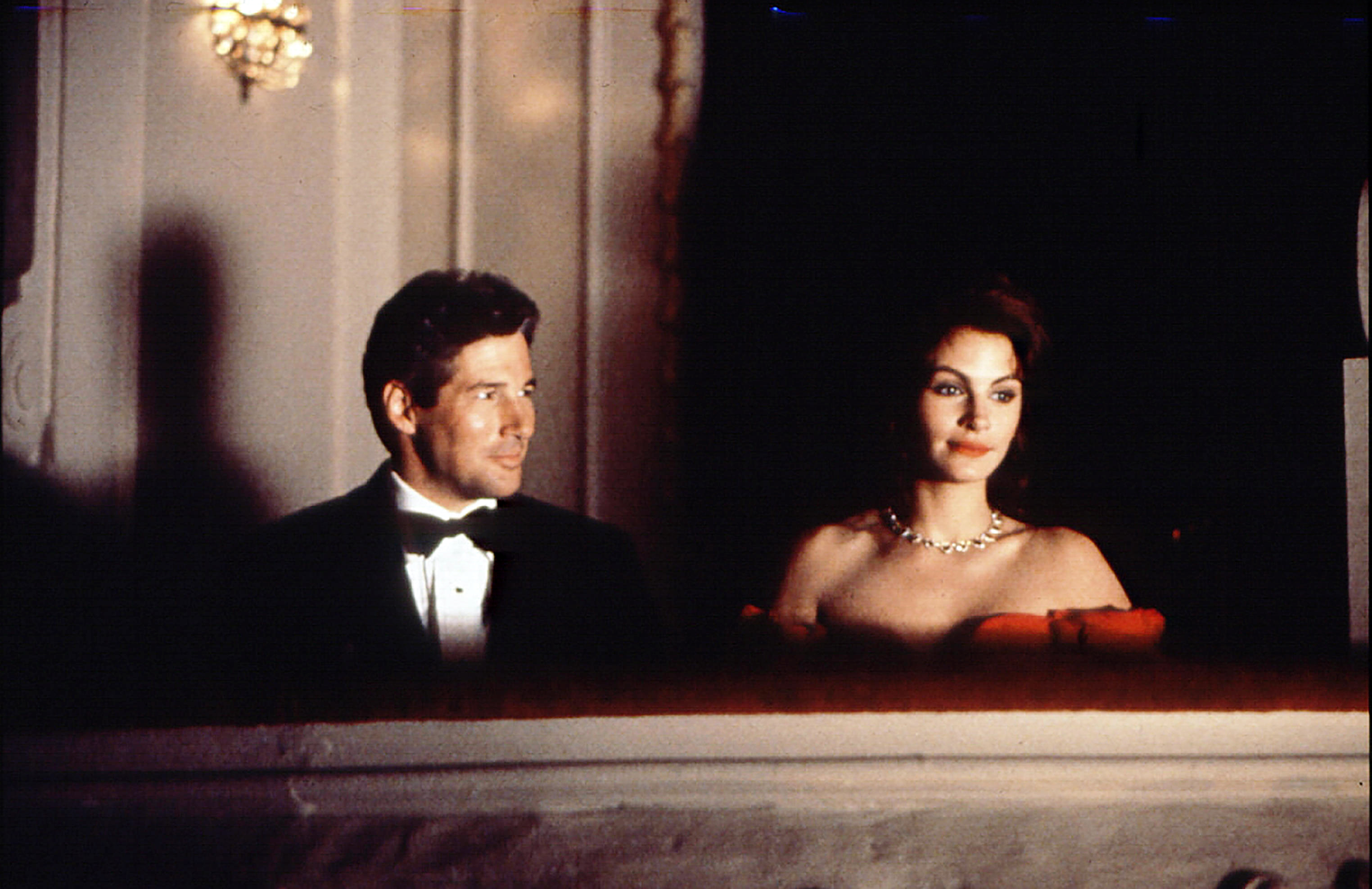 'Pretty Woman' stars Richard Gere as Edward Lewis who is a rich corporate raider from New York. He makes a living by taking over companies that have been weakened and sells them off piece by piece. Dumped by his girlfriend who thinks Edward takes her for granted, he travels to Los Angeles for business. It is there that he runs into a prostitute named Vivian Ward, played by Julia Roberts who works in Hollywood Boulevard. Something sparks between the two and Edward offer her money to stay with him for an entire week. He does this just so he has a woman to be around him while he goes to the parties of his high society clients.
He takes her to the hotel where he is staying. Before an evening party that Edward has to attend, Vivian goes through a makeover. Something very unknown strikes Edward, that makes him admire her in ways he has never admired any woman. Edward begins opening up to her about himself, a characteristic that Edward thought never existed in him. 'Pretty Woman' is directed by Garry Marshall and the screenplay is written by J.F. Lawton. It was the third highest-grossing film of 1990 and was based on the song by Roy Orbison called 'Oh, Pretty Woman.'
Read More: Movies Like Pretty Woman
4. Love Actually (2003)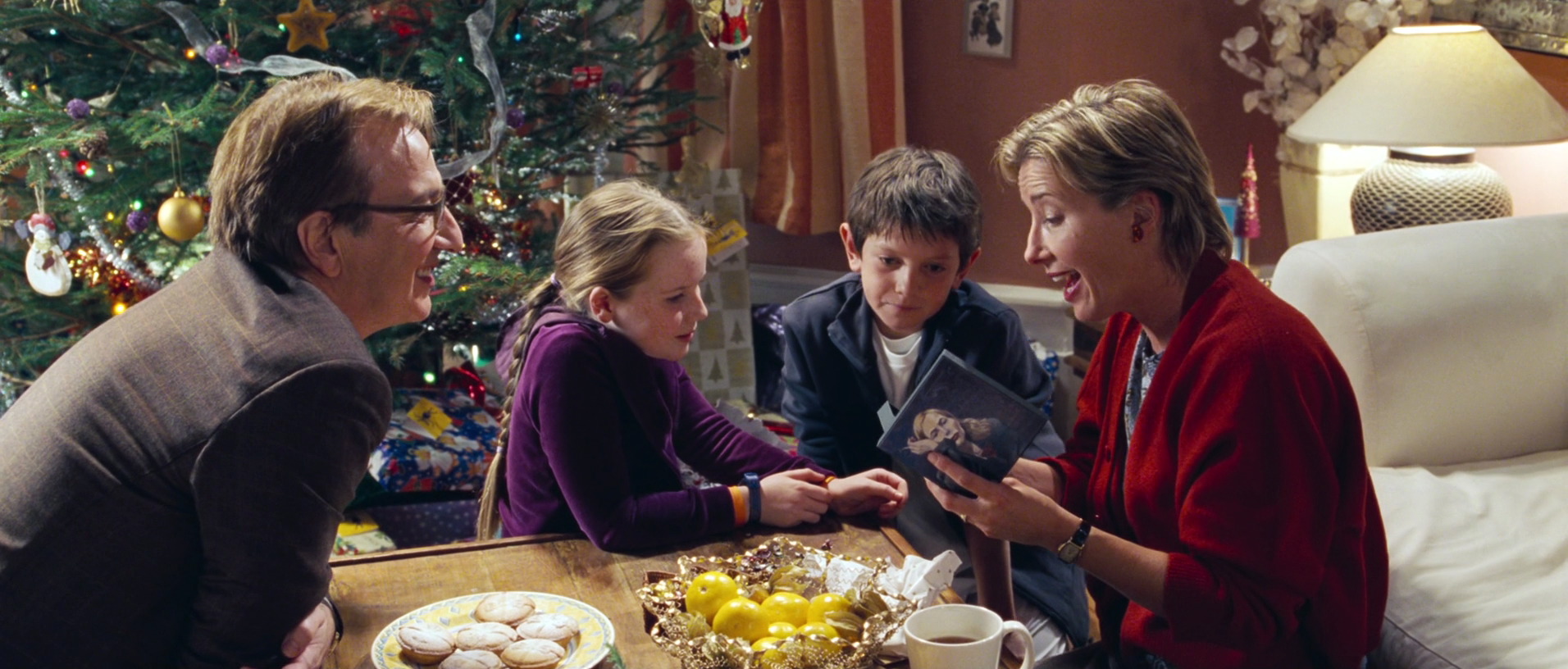 A 2003 Christmas themed romantic comedy written and directed by Richard Curtis, 'Love Actually' features an ensemble cast of Liam Neeson, Colin Firth, Keira Knightley, Hugh Grant, Emma Thompson, Martin Freeman, Billy Bob Thornton, Rowan Atkinson, and Alan Rickman among others. The plot centers on five frantic weeks in London before Christmas following intricately woven, sometimes interconnecting stories of love and loneliness for eight very different couples.
The central character, David, the new bachelor prime minister, played by Hugh Grant, develops feelings for his assistant Natalie that he simply cannot express. Karen, his older sister comes to terms with her husband, Harry's growing connection with an office colleague named Mia. Karen's friend Daniel has a son who seeks love advice. Meanwhile, Jamie, a writer leaves for France to write a novel after heartbreak from his partner's infidelity and starts pursuing a romance with his Portuguese maid Aurelia.
Harry's American secretary Sarah also falls in office romance with Karl. Secondary plot-lines include a photographer chasing his best friend's newly-wedded wife Juliet. Two actors who grow close after filming a love scene and a Casanova who wants to travel to Wisconsin, USA to find prospective partners. These characters are all connected by the former rock star Billy Mack played by Bill Nighy. The film was nominated for the Golden Globe in the category of Best Motion Picture-Musical or Comedy in 2004. Bill Nighy won the BAFTA Film Award for Best Performance by an Actor in a Supporting Role in the same year. Grossing over $248 million worldwide, it has since then become a festive season staple.
3. Annie Hall (1977)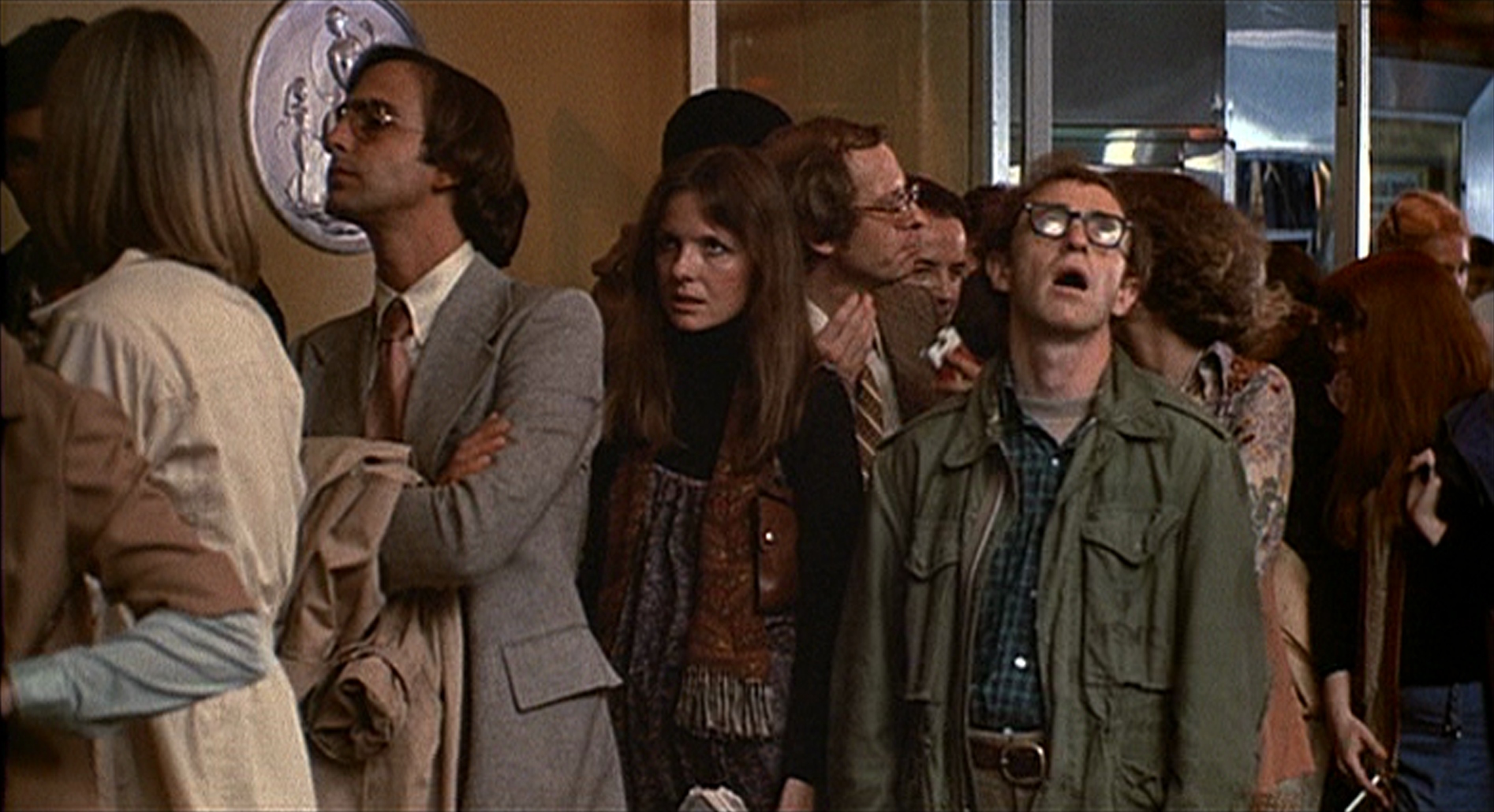 Described as a major turning point in the filmmaking career of Woody Allen, this film introduced a nuanced seriousness to his craft. Co-written with Marshall Brickman, Allen stars as the Jewish comedian Alvy Singer who reflects upon the failure of his relationship with Annie Hall, a struggling nightclub singer, a role that was specifically written for Diane Keaton. Through the process of telling Annie his story, he delves into questions of his identity, his childhood and growing up experiences next to Coney Island in Brooklyn and the looming guilt of his Jewish lineage.
Often speaking directly to his audience, he mixes surreal fantasy sequences with moments of intense emotional drama. The film shows the transition from romance to estranged lovers and finally to friendship. Panning years, it ends on a note of introspection as the two lunch together with Annie's new partner. The takeaway here seems to be the necessary indulgence into the absurdity of modern day romance to keep oneself growing through the years.
The film swept the award season in 1978. Diane Keaton won Best actress at the Oscars, Golden Globe and BAFTA Film Award. Woody Allen won Best Director at the Oscars and BAFTA Film Award. It also won the Academy Award for Best Picture and Best Original Screenplay. At the BAFTA film award, it won Best Editing, that went to Ralph Rosenblum and Wendy Greene Bricmont, Best Film and Best Screenplay.
2. Manhattan (1979)
One of Woody Allen's best directorial ventures, written by himself and Marshall Brickman, 'Manhattan' follows the life of twice-divorced 42-year-old, Issac Davis, played by Allen himself, with Manhattan as the canvas on which it flows. Having just quit his job as a television writer, he is currently dating a 17-year-old Tracy and working on his debut novel. His ex-wife, Jill Davis, played by Meryl Streep who comes out as a lesbian is also writing a tell-all book about their marriage.
It is around this time that he runs into Mary, played by Diane Keaton, the mistress of his good friend Yale Pollack, portrayed by Michael Murphy at a Museum of Modern Art exhibit and develops an interest in her. They reluctantly start spending time together and end up falling in love. Meanwhile, Tracy receives an invitation to study acting in London and Issac's disbelief over their future makes her willingness to leave, grow. Moreover, Mary rekindles her love affair with Yale. Yet, all seems not to be lost as Tracy promises to return to him and his city, lingering hopes for the future. In 1980, it won a BAFTA for Best Screenplay.
1. Roman Holiday (1953)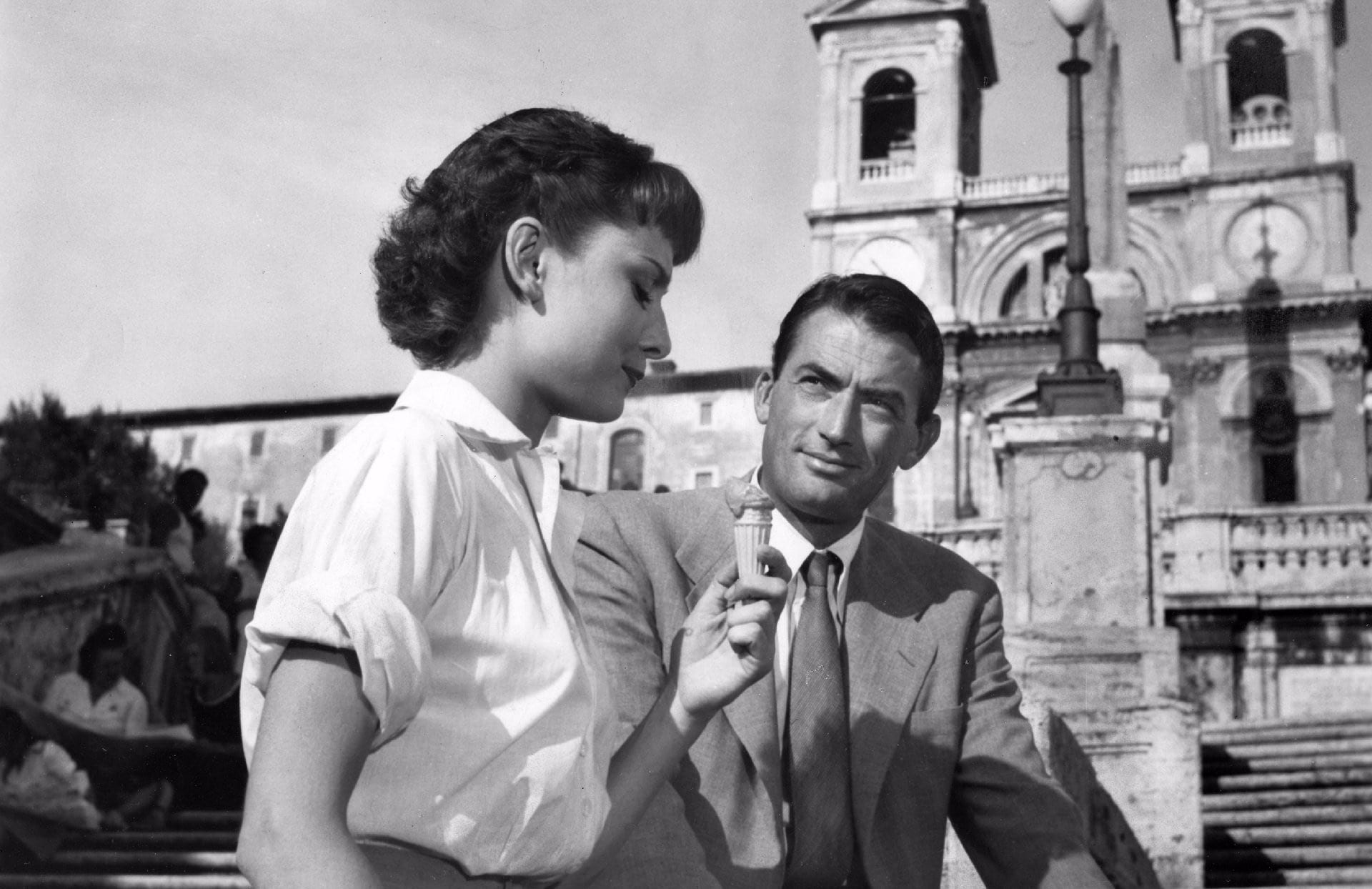 'Roman Holiday' is the American romantic comedy written by John Digton and Dalton Trumbo and directed by the great William Wyler. The timeless classic stars legends such as Gregory Peck and Audrey Hepburt while following the Princess stories. It starts with Princess Anne, played by Hepburn, embarking on a widely publicized journey across the European capitals. She arrives in Rome amid regimented schedules. That night she rebels from her official duties and slips away. But the sedative she had been administered earlier kicks in and she falls asleep on a park bench.
It is here that the American journalist, Joe Bradley, played by Gregory Peck, sees her for the first time. He offers the woman calling herself "Anna Smith" money for a taxi but she refuses to disclose her location. Worried for her safety, he carries her back to his apartment. It is only the next morning when his editor, Mr. Hennessy, played by Hartley Power ,threatens to fire him that he realizes who Anna truly is. In the hopes of an exclusive story, he offers to show Anna around the city with his photographer friend Irving Radovich, played by Eddie Albert, accompanying discreetly. Thus, it ensues, the iconic Vespa ride across Rome. Their love story is written over the day and brought to a bittersweet ending as they both part ways realizing that they could never be together yet, secretly wondering what could have been.
Read More: Movies Like The Before Trilogy