There have been few directors who have had the incandescent talent of filmmaking such as the Coen brothers. Like their brilliance in the craft, 'The Big Lebowski' is a film which is unparalleled for many obvious reasons. A stoner comedy, 'The Big Lebowski' follows Jeff Bridges as Jeffrey "The Dude" Lebowski, a Los Angeles slacker and avid bowler who is battered by some people who mistake him for a millionaire with the same name. The millionaire Lebowski's "trophy wife" is kidnapped and he puts The Dude in charge of delivering the ransom to secure her release. However, trouble further ensues when the plan goes askew as the Dude's friend, Walter Sobchak, has his own plan to keep the ransom money for himself.
Co-written and co-directed by Joel Coen and Ethan Coen, the crime stoner comedy is, to put it in simple words, an absolute comedic masterpiece of modern cinema. It boasts of stunning performances by Jeff Bridges and John Goodman, who play the Lebowski's, Julianne Moore, Steve Buscemi, David Huddleston, and John Turturro. The flick is shot by veteran cinematographer Roger Deakins, co-edited by Roderick Jaynes and Tricia Cooke, and the music is composed by Carter Burwell. Produced by Working Title Films, the crime comedy premiered on January 18, 1998, at the Sundance Film Festival.
With peculiar characters, distinctive dialogue and a funky soundtrack, 'The Big Lebowski' was instantly hailed by critics as a classic. However, the brilliance of the film could not help its commercial attributes as it ended up with lackluster box office figures and lukewarm response from the viewers. It has, over the years, grown on to be a cult classic.
For this list, I have taken into account films which have a similar narrative structure. The selected titles on this list primarily deal with idiosyncratic narratives and comedies. In addition, I have not included projects directed by the Coen brothers in order to have a more diverse selection. So, without further ado, here is the list of best movies similar to 'The Big Lebowski' that are our recommendations. You can watch several of these movies like 'The Big Lebowski' on Netflix, Hulu or Amazon Prime.
8. Pineapple Express (2008)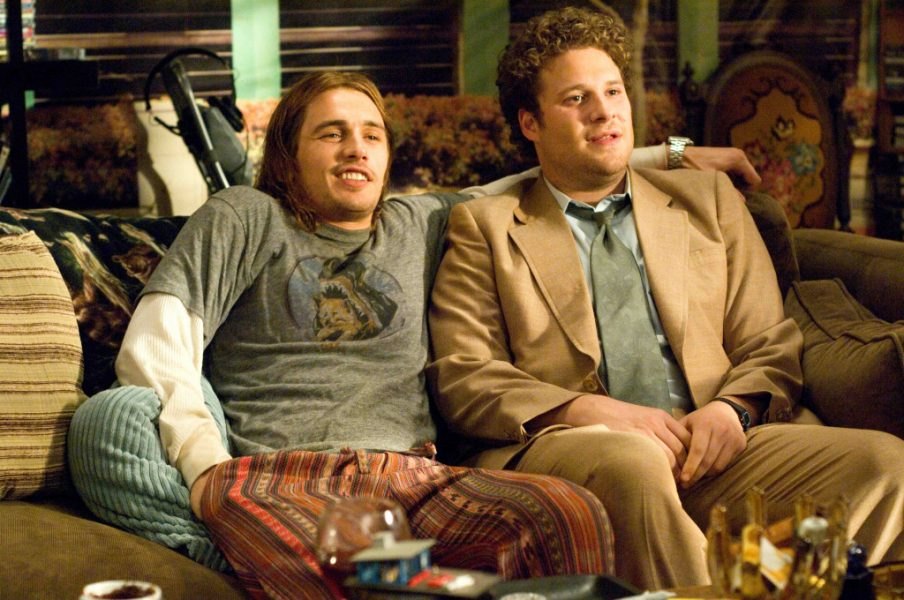 Directed by David Gordon Green and co-written by Seth Rogen and Evan Goldberg, 'Pineapple Express' tells the story of a junkie process server and his marijuana dealer who finds themselves on the run after accidentally witnessing a mob boss and a corrupt murder a competitor. With hitmen and cops on their tail, the duo has to find a way out of the bloody mess before it is too late.
The flick boasts of hilarious performances by Seth Rogen, James Franco and Danny McBride. The three actors ooze of comedic brilliance and magnificent timing. The screenplay by Rogen and Goldberg craft the narrative's comedic arc with wit and humor. Produced on a budget of $26 million, 'Pineapple Express' grossed $102.4 million, making it a profitable venture. In addition, the film received positive critical reception, with Franco receiving the most for his entertaining performance as Saul Silver. The actor also earned a Golden Globe Award nomination for his portrayal of Saul.
Read More: Movies Like The Hangover
7. Bill and Ted's Excellent Adventure (1989)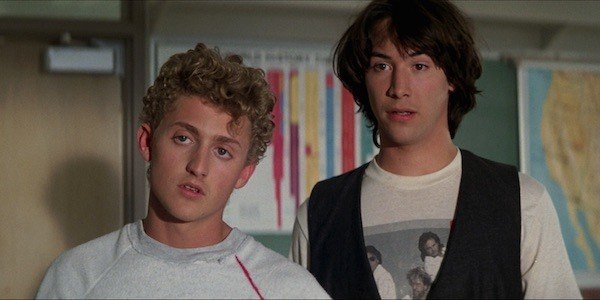 A science fiction comedy, 'Bill & Ted's Excellent Adventure' follows the titular Bill and Ted, as they travel through time in an attempt to form a team of historical figures for their high school history presentation. Criticized of being "inept," the comedy has seasoned to garner a cult following, especially for the hilarious performances of Keanu Reeves and Ed Solomon.
Directed by Stephen Herek and co-written by Chris Matheson and Ed Solomon, the narrative employs multiple themes and motifs to create an engrossing cinematic experience. While the critical reception was not very positive at its time of release, the flick went on to become a commercial success, grossing a massive $40.5 million against a paltry budget of $6.5 million.
6. Friday (1995)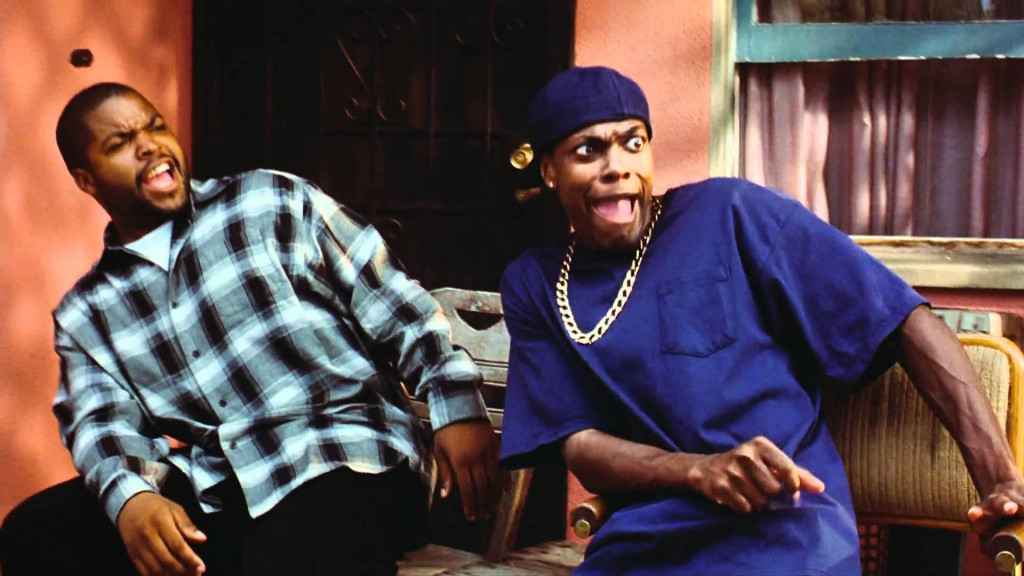 Directed by F. Gary Gray and co-written by Ice Cube and DJ Pooh, 'Friday' follows two friends – Craig Jones and Smokey – as they try a way to pay a local drug dealer $200 by 10:00 p.m. Billed as a stoner comedy, the film is charged with power-packed performances of Ice Cube and Chris Tucker who seamlessly disappears into the skins of their characters, Jones and Smokey. 'Friday' was a critical as well as commercial success, grossing $28.2 million against a meager budget of $3.5 million. Since its release, the movie has seasoned to develop a large cult following and has seeped deep into the pop cultural framework of social media era.
Read More: Movies Like The DUFF
5. Cheech & Chong's Next Movie (1980)
A comedy, 'Cheech & Chong's Next Movie' follows two stoners who embark on a series of berserk drug-fueled misadventures. Directed by Tommy Chong and co-written by Cheech Marin and Chong, the comedy is a sequel to Lou Adler's 'Up in Smoke' (1978). The film premiered on July 18, 1980, to positive reviews, with many even citing it as the better project to the first one. However, many critics expressed their disparagement for the comedy. Roger Ebert, Gene Siskel and Vincent Canby were quite negative about the film. However, "an acquired taste" worked for the movie over time. For stoner comedy fans, 'Cheech & Chong's Next Movie' is a must-watch.
Read More: Movies Like Black Panther
4. Harold & Kumar Go to White Castle (2004)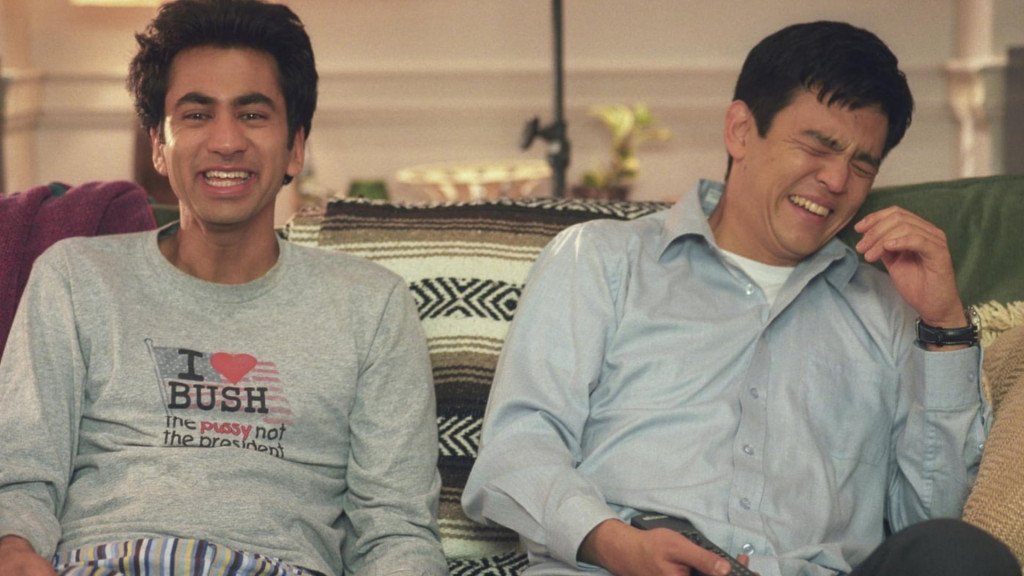 Directed by Danny Leiner and co-written by Jon Hurwitz and Hayden Schlossberg, 'Harold & Kumar Go to White Castle' follows the titular protagonists who decide to go to the fast-food chain White Castle after smoking marijuana. However, the two somehow get embroiled in a series of comical misadventures along the way. With John Cho and Kal Penn leading the cast, 'Harold & Kumar Go to White Castle' is an extremely funny film.
Both the direction and screenplay is aware of the crucial balances between juvenile humor and wit in movie's narrative. The film garnered critical acclaim while prominent critic Roger Ebert immensely praised the film, citing "One secret of fiction is the creation of unique characters who are precisely defined. The secret of comedy is the same, with the difference being that the characters must be obsessed with unwholesome but understandable human desires."
3. Fear and Loathing in Las Vegas (1998)
Directed by Terry Gilliam and co-written by Tony Grisoni, Alex Cox, Tod Davies, and Gilliam, 'Fear and Loathing in Las Vegas' follows the psychedelic expedition of Raoul Duke, a journalist and Dr Gonzo, a lawyer, as they travel through Las Vegas under the pretense of work. The film is adapted from American author and journalist Hunter S. Thompson's novel of the same name, which was published in 1971.
Johnny Depp and Benicio del Toro are at their comedic best and completely in charge of the narrative. The movie did not receive much praise though, with many criticizing the "low-brow" comedy. The poor critical reception did not help its commercial prospects also, as it grossed $13.7 million against a budget of $18.5 million. It has nevertheless developed a positive reception through the passage of time and has become a cult classic.
Read More: Movies Like Bad Moms
2. Trainspotting (1996)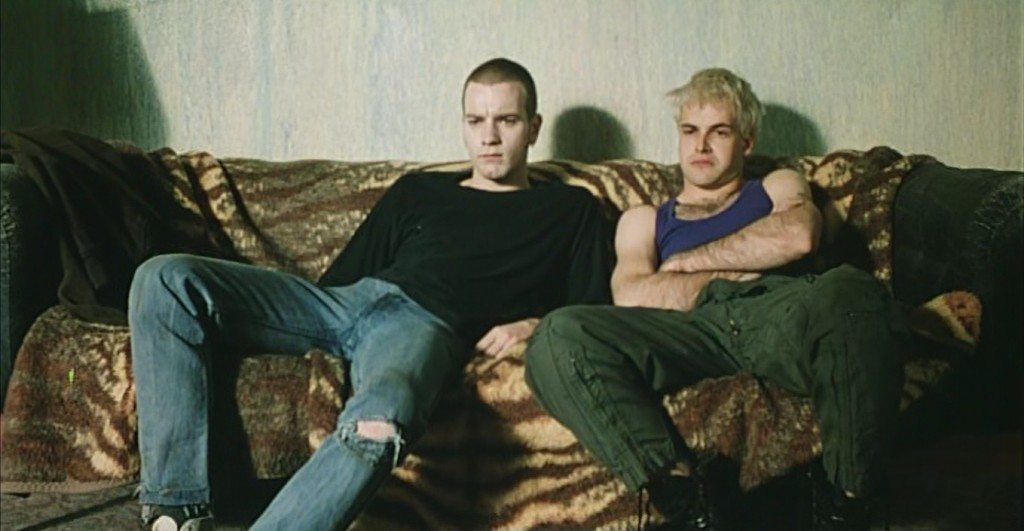 A black comedy crime film, 'Trainspotting' follows Renton as he desperately tries to climb out of the filthy drug scene of Edinburgh. Directed by Danny Boyle from a screenplay John Hodge, the movie is adapted from Scottish novelist Irvine Welsh's book of the same name, published in 1993. The narrative comically reflects upon the world of addiction while making a bold statement about it. The narrative owes a great deal to Hodge well-knit screenplay which earned him an Academy Award for Best Adapted Screenplay. The taut direction by Boyle and the trippy cinematography by Brian Tufano helped the movie to amass a 90% rating on Rotten Tomatoes, 'Trainspotting' has been hailed as one of the funniest and best comedies of the 20th century.
1. Dazed and Confused (1993)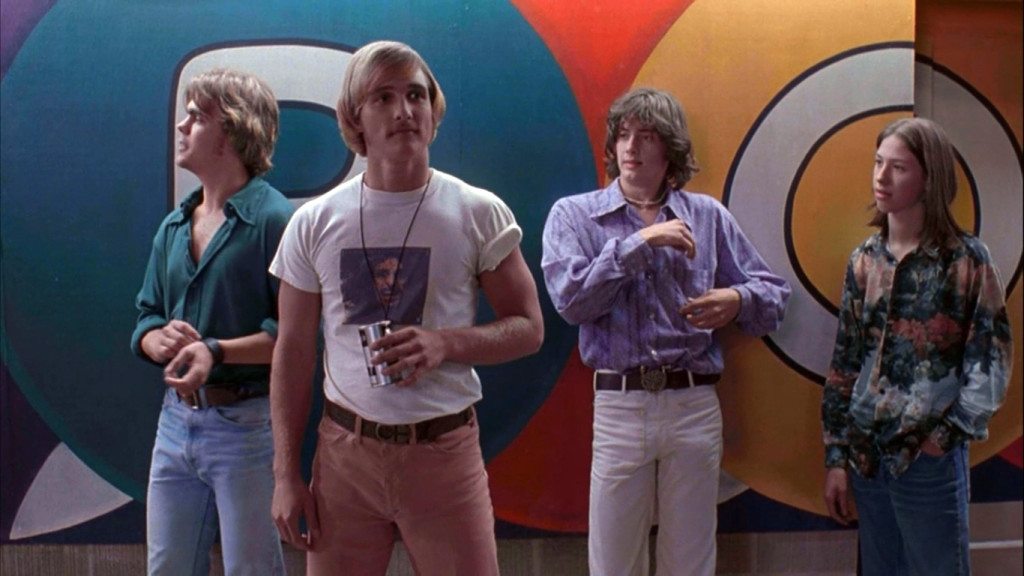 Written and directed by Richard Linklater and set in May of 1976, 'Dazed and Confused' follows the adventures, or misadventures of high school and junior high students that take place on the last day of school. A coming of age comedy, 'Dazed and Confused' combines the memories of Linklater from his youth and storytelling mastery to come up with a riveting cinematic experience. The narrative is complemented by the performances of the lead actors.
Upon its release, the flick received positive reviews from critics. Much of the praise was directed towards the comedic arc which is shaped with hearty real-life moments. While it wasn't a commercial success, grossing merely $8 million against a budget of $7 million, it has seasoned on to have become a cult classic. With a rating of 91% on Rotten Tomatoes and an induction is Quentin Tarantino's list of "favorite films," 'Dazed and Confused' should be a part of every cinephile's watch list.
Read More: Movies Like Dazed and Confused