The history of cinema is as glamorous and cinematic as the original art form. We come across towering achievements as wells as fallen deities alike in the annals of film history. However, very few movies have managed to went on to define a generation by internalizing its fears, wrath, angst, and insecurities like no other art forms. Such epics also catapulted their lead actors into instant stardom with a cult following. The 1986 movie 'Top Gun' directed by Tony Scott did exactly the same to both the generation Y of the '80s and Tom Cruise, who played the lead role in the movie. Like other movies in a similar vein, 'Easy Rider' (1969), 'Titanic' (1997) and 'Iron Man' (2008), 'Top Gun' went on to become a cultural icon which has been propped up on various lists and discussions for last three decades.
'Top Gun' stars Tom Cruise as a naval pilot named Pete "Maverick" Mitchell and the plot follows the adventures of Maverick and his friend Nick "Goose" Bradshaw in and around the Naval Fighter Weapons School called Top Gun. The film was never highly rated by critics, and public reaction too was quite mild. Soon enough, word spread about the stunning action sequences and stunts of 'Top Gun,' and the number of theaters showing the movie increased drastically. 'Top Gun' catapulted as a global sensation, with Tom Cruise and Kelly McGillis receiving widespread acclaim for their stellar performances in the film. So, without further ado, here is the list of best movies similar to 'Top Gun' that are our recommendations. You can watch several of these movies like 'Top Gun' on Netflix, Hulu or Amazon Prime.
8. Pearl Harbor (2001)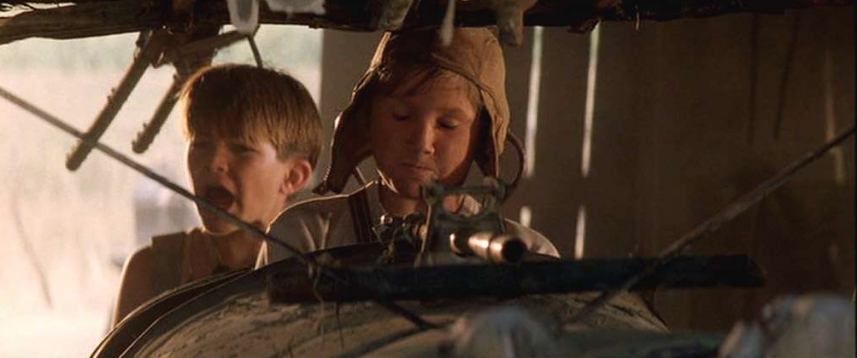 The name Michael Bay has now become synonymous with a signature filmmaking style which incorporates extensive use of special effects and knee-jerking explosions. But we should not forget that Bay has made some pretty iconic films throughout his career. These ventures might not have been critical favorites, but they have remained etched in the memories of movie buffs. One such iconic production from Bay's oeuvre is 2001's 'Pearl Harbor' starring Ben Affleck. The war epic received mixed reactions from critics and bagged an interesting tally of four Academy Award nominations against six Raspberry Award nominations including worst picture. As a re-imagining of one of the most devastating attacks in the World War II history, the movie tells the story of men and women who are pitted against love, loss, jealousy, national pride, and brutal realities of war.
Read More: Movies Like Saving Private Ryan
7. Memphis Belle (1990)
Directed by Michael Caton-Jones, this 1990 war film is a fictionalized interpretation of a 1943 documentary directed William Wyler. The story of 'Memphis Belle' centers around a bomber aircraft used during World War II. In a similar vein with 'Top Gun', 'Memphis Belle' depicts the lives of young pilots who are trying to make a mark with their skills and bravery. But their assignment involves bombing a heavily guarded Axis stronghold which is sure to cause some casualties.
While death breathes in the nap of their neckline, the young pilots put all their faith on their skills to emerge as winners after the decisive air battle. 'Memphis Belle' portrays the exhilarating experience with all its intensity and immediacy. The film does use certain cliches prevalent in war movies, but that does not take away the sheer entertainment quotient it promises.
6. Days of Thunder (1990)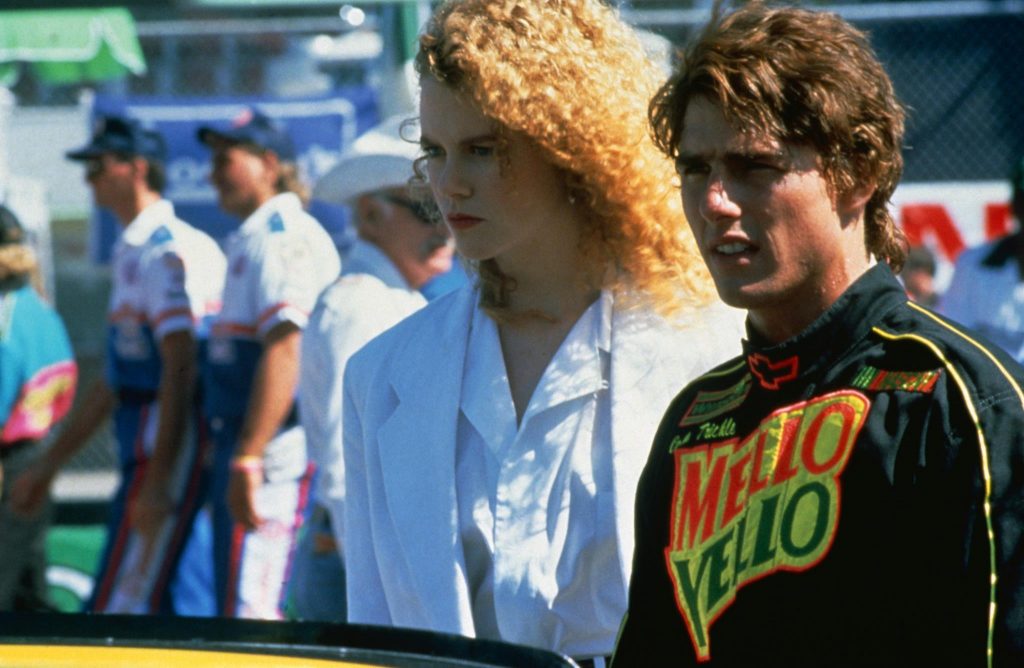 'Days of Thunder' is the first film in which Hollywood heartthrobs Tom Cruise and Nicole Kidman paired up on screen. The iconic pair reunited for 'Far Far Away' (1992), and 'Eyes Wide Shut' (1999). The Tony Scott directorial features Cruise as a race car driver named Cole Trickle who starts off in the smaller local races and eventually manages to land in the Daytona 500 racing circuit.
Armed with a script by the iconic Robert Towne, who is famous for penning Roman Polanski's 'Chinatown,' and stunning performances from Cruise, Kidman and the legendary Robert Duvall, Scott manages to weave an intense tale of America's deep-rooted and culturally significant racing culture, rivalry on the tracks, friendship, and romance. Though 'Days of Thunder' didn't emerge as a winner like 'Top Gun' in terms of box office haul, it remains one of the most important racing films of all time.
Read More: Movies Like Groundhog Day
5. Risky Business (1983)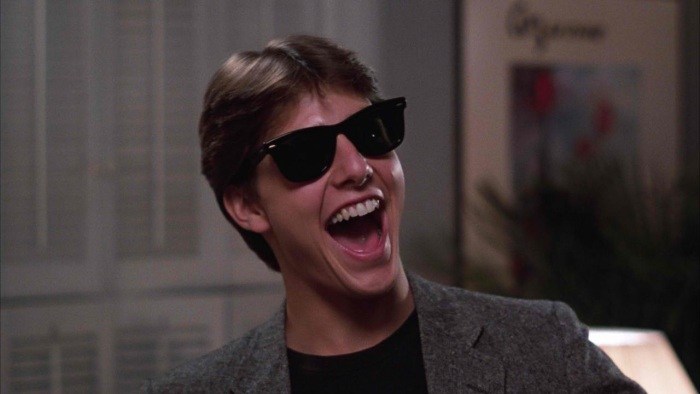 Thematically, the 1983 flick 'Risky Business' does not have much to do with 'Top Gun.' But its inclusion in this list is inevitable because it was with this movie that Tom Cruise became a household name in America. Cruise plays a high school student called Joel who is known as a party animal who crashes parties whenever his parents leave him alone in the house. His days of fun are short-lived as Joel soon finds himself embroiled in a dangerous situation involving gangsters and sex workers.
'Risky Business' is a hilarious take on the coming-of-age genre, incorporating elements of crime dramas within its narrative. Joel helped Cruise to showcase his versatile side as an actor who can shoulder comedic and dramatic roles as deftly as action-packed characters. Considered by many to be among the finest films of 1983, 'Risky Business' received warm praises from both critics and audiences. Famous film critic Roger Ebert compared 'Risky Business' with Dustin Hoffman's seminal 1967 film, 'The Graduate' for the genuine comedic moments and great dialogues in the former.
4. Born on the Fourth of July (1989)
Oliver Stone is a Hollywood maverick who has paved his own path through writing and directing films which leave a lasting intellect and emotional impact on the viewers. With the 1989 flick 'Born on the Fourth of July,' Stone cemented his reputation as one of the prominent voices of contemporary world cinema. Tom Cruise plays the fictional version of the Vietnam war veteran Ron Kovic who wanted to serve in the United States Army but ended up in the Marine Corps. When a tragic accident in the war field left him paralyzed, his perception of war took a turn on its head.
The plot follows Kovic's change of mind as the man realizes that there are people who make a fortune out of the war while their countrymen fights tooth and nail with the enemy. The film becomes a loud proclamation of anti-war sentiments with its stern political stand on wars and warmongers. Watch it for Cruise's strong performance in the leading role in which he sheds all his Hollywood glamour and transforms himself into a man tormented by the ravages of war. Interestingly enough, a film adaptation of Kovic's biography was first planned way back in 1976 with Al Pacino as the lead actor. After the deal fell through, Stone took up the project himself and roped in Cruise.
Read More: Movies Like Eyes Wide Shut
3. A Few Good Men (1992)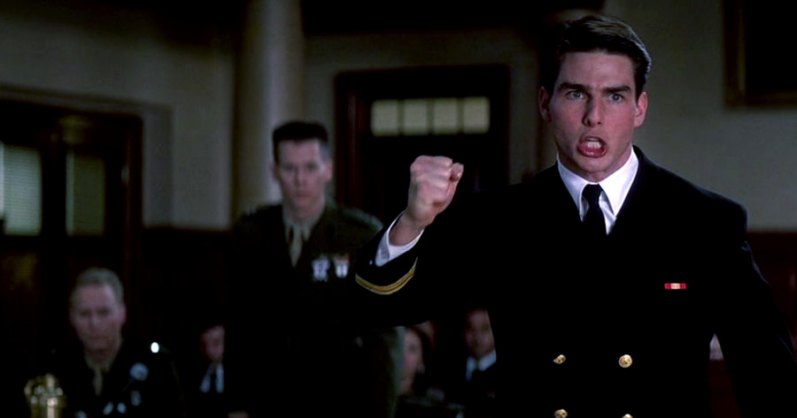 While 'Top Gun' shows Tom Cruise as a naval officer struggling to find his footing in his workplace, in 'A Few Good Men,' we see the actor as a young military lawyer locking horns with one of the most accomplished and veteran soldiers in the US Navy. Pitted against an actor as powerful as Jack Nicholson, Cruise comes away with impressive results, playing the character of Daniel Alastair Kaffee with such magnanimity that you cannot take your eyes off the screen as long as he is on it.
'A Few Good Men' is an adaptation of Aaron Sorkin's play of the same name. The movie marks a mile stone in the legendary career of Sorkin as it was his first project as a screenwriter. Though is is too self-explanatory than required, 'Few Good Men' managed to fare well both critically and commercially.
Read More: Movies Like A Few Good Men
2. Rocky (1976)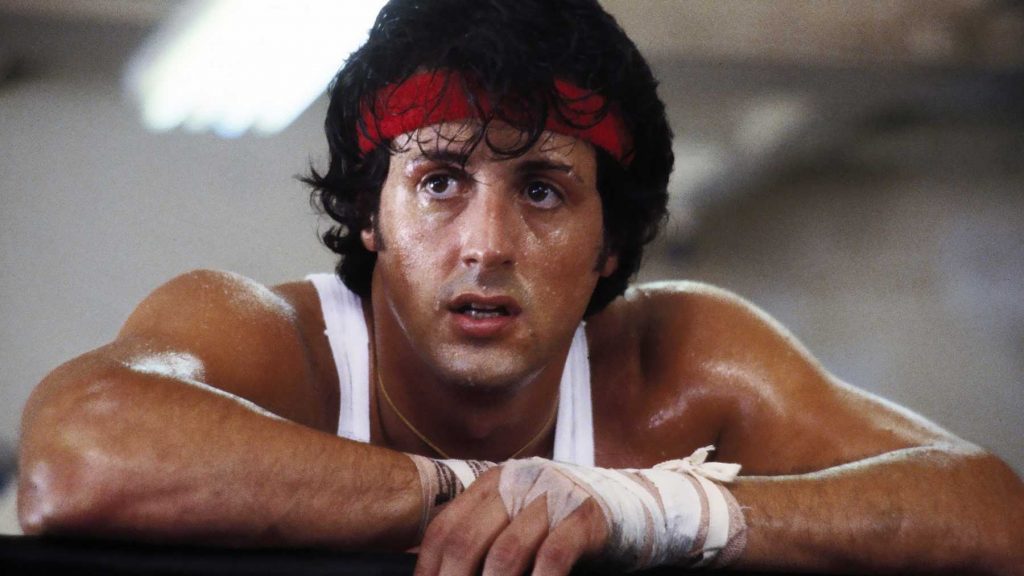 One of the greatest sports films of all time, 'Rocky' is a movie which cannot be categorized by its cinematic qualities. It is like an emotion you feel and which remains with you throughout your life. Sylvester Stallone not only stars as the eponymous boxer but also serves as the writer of the film. When the movie begins, we see Rocky as a small-time boxer who has not really been institutionalized in the sport but more of a rookie who is happy to do his own thing.
However, opportunity suddenly comes knocking when he gets to face the heavyweight champion of the world, Apollo Creed. 'Rocky' became a cult classic as soon as it released and even managed to bag the Academy Award for Best Picture. The reason this film finds itself on this list is that just like Maverick in 'Top Gun', 'Rocky' is a more instinctive person who always follow in intuitions rather than following rules. However, it is their unorthodox methods which bring them glory.
1. Dunkirk (2017)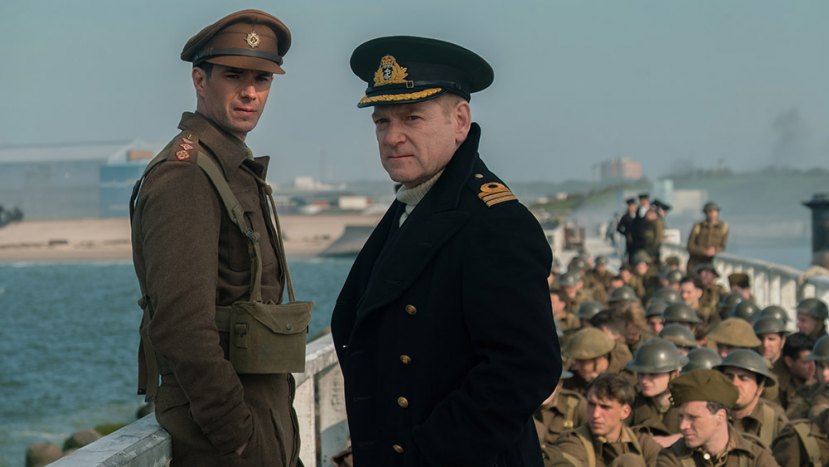 Hardly any war film made in recent years is as iconic as Christopher Nolan's masterpiece war epic 'Dunkirk.' Yes, I use the word masterpiece very carefully because being an avid fan of war movies, I have never felt this captivated throughout the length of such a movie barring one or two exceptions. Nolan's approach to filmmaking in 'Dunkirk' is so unique and fresh that it paints a picture on the screen unlike anything else we have seen before.
He uses innovative camera technique and sound to portray a sense of tension without resorting to building characters and telling the story through them. It is the horrors of war and impending death that is the sole subject of 'Dunkirk'. The actors are merely props that the filmmaker uses to put his vision on the screen. 'Dunkirk' is an experimental war film which engrosses us using the very basic powers of cinema as an audiovisual medium.
Read More: Movies Like Dunkirk