Following a rag-tag team of individuals, 'We're the Millers,' features a small-time pot dealer David who decides to pull a big job with a thug in order to get clear his debt to his supplier. To easily load drugs from Mexico and bring them into the country, David designs a foolproof plan and packs a fake family into a huge RV to fool border authorities into thinking that they are a normal family and not criminals. Helmed by Rawson Marshall Thurber, the 2013 crime comedy features Jennifer Aniston, Jason Sudeikis, Emma Roberts, Will Poulter, Nick Offerman, Kathryn Hahn, and Ed Helms.
As the family gets involved in a number of hilariously unpredictable and dangerous situations, they realize that despite their conflicting personalities, they may have some reasons to fight for each other. So, if the family's seemingly foolproof plan appealed to you just as much, here is a list of similar movies. You can watch several of these movies, like 'We're the Millers,' on Netflix, Hulu, or Amazon Prime.
8. Game Night (2018)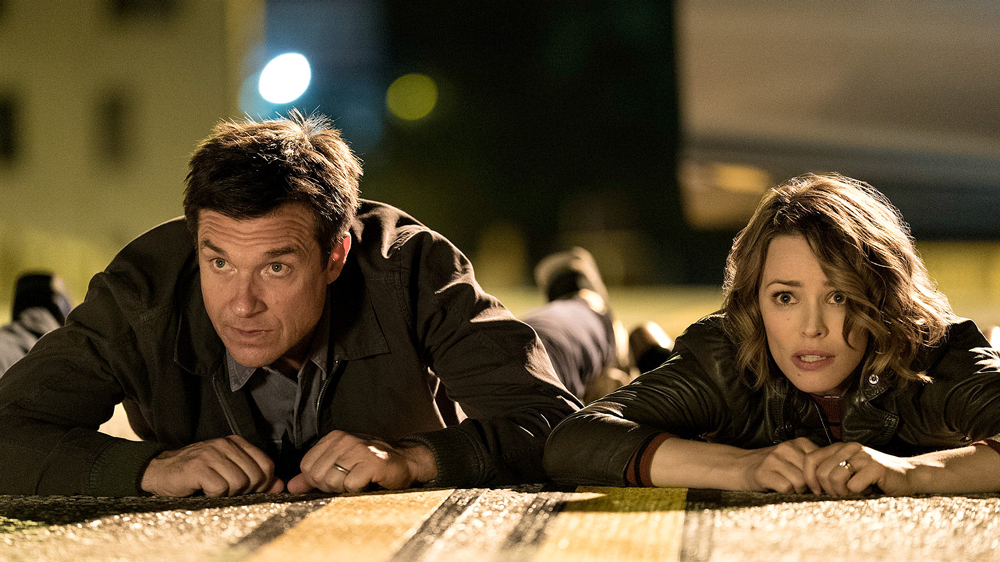 Featuring Jason Bateman, Rachel McAdams, Jesse Plemons and Sharon Horgan, 'Game Night,' by directors John Francis Daley and Jonathan Goldstein, features a suburban couple, Max and Annie, whose weekly game nights take an unbelievable turn. When Max's brother arranges a murder mystery with fake thugs and federal agents, the duo plays along. Naturally, when his brother is kidnapped, they think it's part of the game.
However, as the mystery unravels and the couple comes to terms with the reality, they end up encountering a chaotic night with unending twists. Like, 'We're the Millers,' 'Game Night' also features a foolproof event that unintentionally leads to a criminal conspiracy, making things murkier than they ought to be, leaving a couple of suburbanites in the midst of a high-stakes situation.
7. The Interview (2014)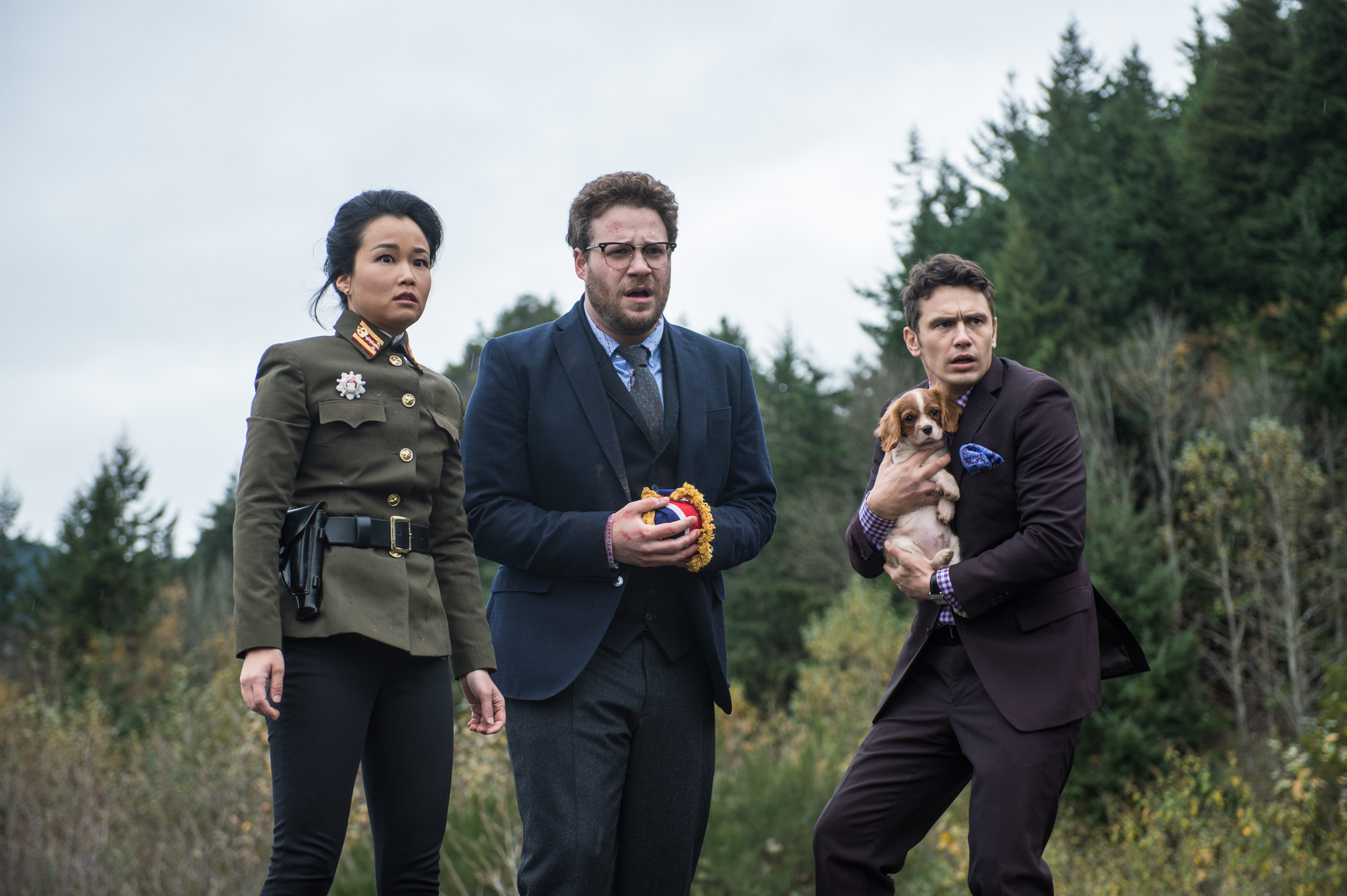 Helmed by Evan Goldberg and Seth Rogen, this eccentric comedy follows Dave Skylark and Aaron Rapoport, whose tabloid show 'Skylark Tonight,' is surprisingly beloved by the North Korean leader. When the duo sets up an interview with him to make their show legitimate, they find their plan cut short by the CIA, who ends up recruiting them to take out the dictator.
With Seth Rogen, James Franco, Randall Park, Lizzy Caplan, Eminem, Diana Bang, and Anders Holm, 'The Interview' also features a life-threatening assignment entrusted upon two incongruent individuals. So, if you enjoyed a fake family's quest to cheat and defeat a mobster in 'We're the Millers,' then you'll find Dave and Aaron's twisted attempts to take out a dangerous man equally hilarious.
6. Vacation (2015)
Reminiscing on the fond memories of his childhood, Rusty Griswold decides to surprise his wife and sons by taking them on a cross-country excursion to Walley World, a place where he'd made some of his best childhood memories. However, the happy family vacation soon becomes a misadventure as the quadruple undergoes a number of hilarious situations.
Featuring compelling performances by Ed Helms, Christina Applegate, Catherine Missal, Skyler Gisondo, Chris Hemsworth and John Francis Daley, 'Vacation' is similar to 'We're the Millers' in several aspects. Featuring a family fiesta full of gags and slapstick, 'Vacation' by directors John Francis Daley and Jonathan Goldstein also features the humor and quips that make 'We're the Millers' a fun watch.
5. Just Go With It (2011)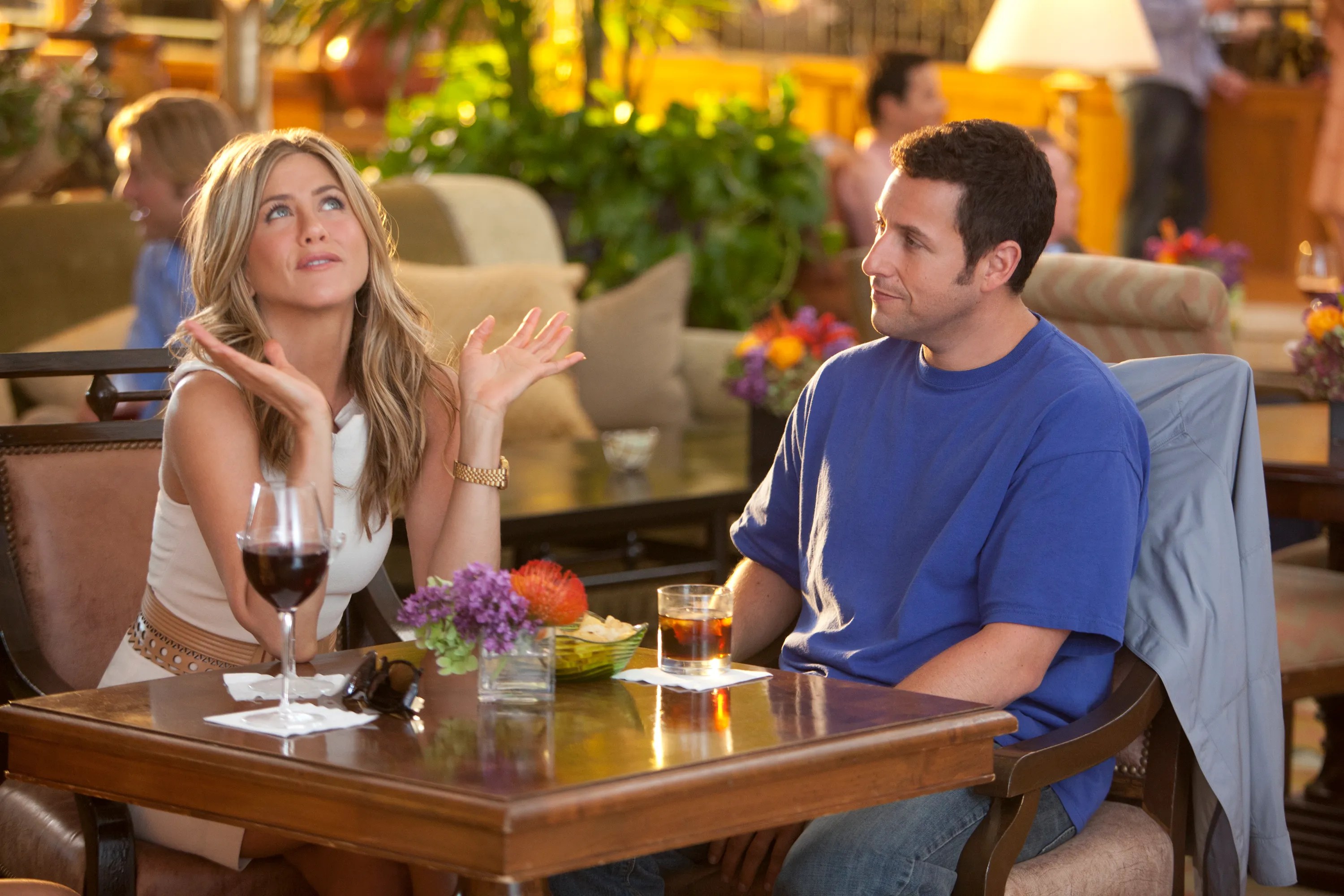 Another faux relationship feigned to fool, this Dennis Dugan directorial follows a conceited plastic surgeon named Danny Maccabee, who enlists the help of his assistant Katherine to pose as his soon-to-be-ex-wife in order to impress the girl of his dreams. Starring Adam Sandler, Jennifer Aniston, Nicole Kidman and Brooklyn Decker, it includes a number of similar elements seen in 'We're the Millers.'
Much like the fake family in the crime comedy, 'Just Go With It' also features a fake family where Katherine's children suddenly become Danny's kids, and the duo slowly comes to the realization that there may be more to their agreement.
4. Planes, Trains, and Automobiles (1987)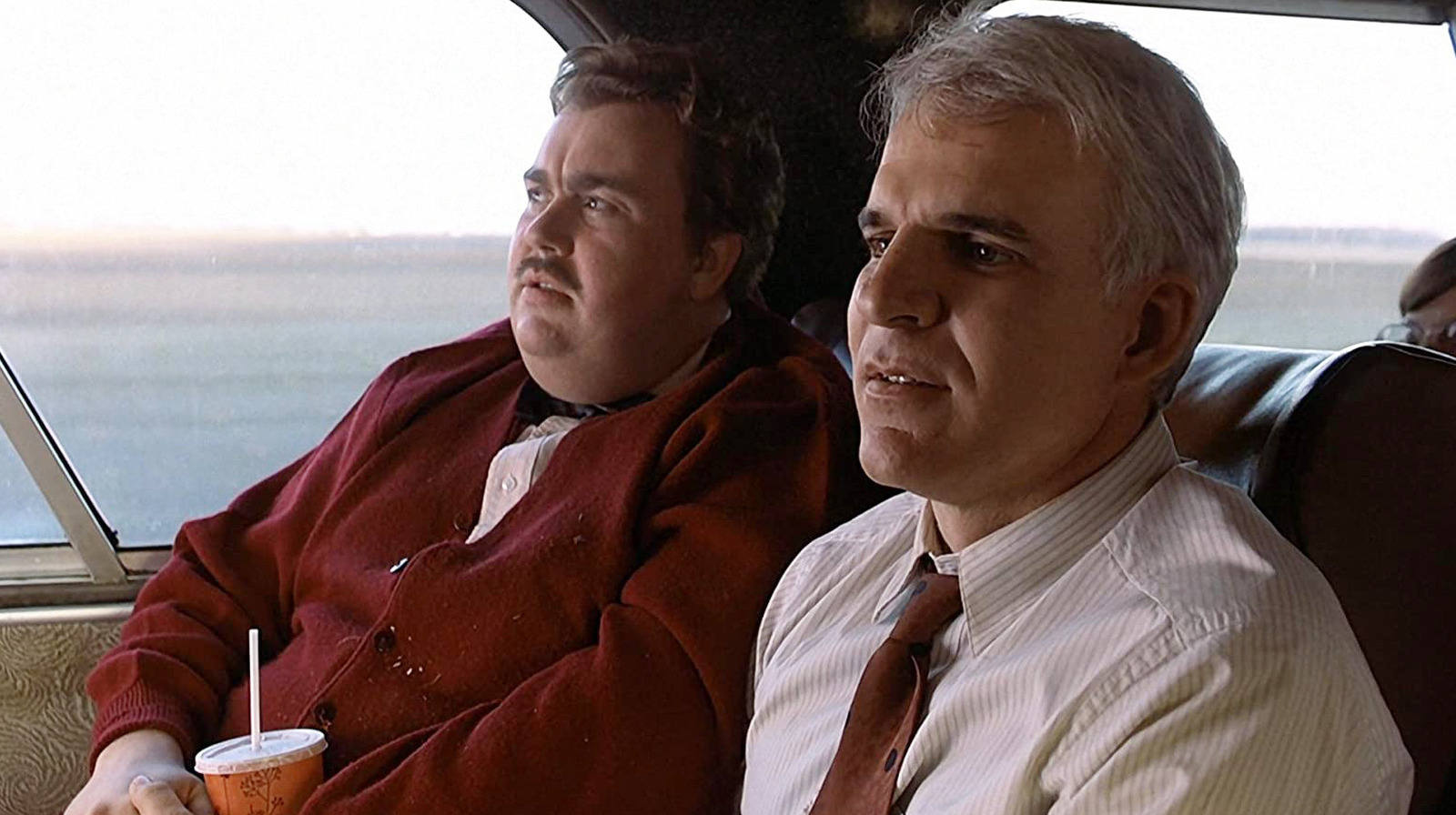 Despite curating an impeccable schedule, high-strung and easily excitable Neal Page finds it difficult to get to Chicago to spend Thanksgiving with his wife and kids. Due to a snowstorm, Neal must take an alternative route and ride with Del Griffith, a talkative and annoying fellow. With Steve Martin, John Candy, and Laila Robins, the John Hughes classic also features a traveling comedy where two opposites must soldier through the seemingly intolerable journey. Like 'We're the Millers,' 'Planes, Trains, and Automobiles' also follows a hesitant journey where the protagonists find they have more in common than they'd think.
3. Are We There Yet? (2005)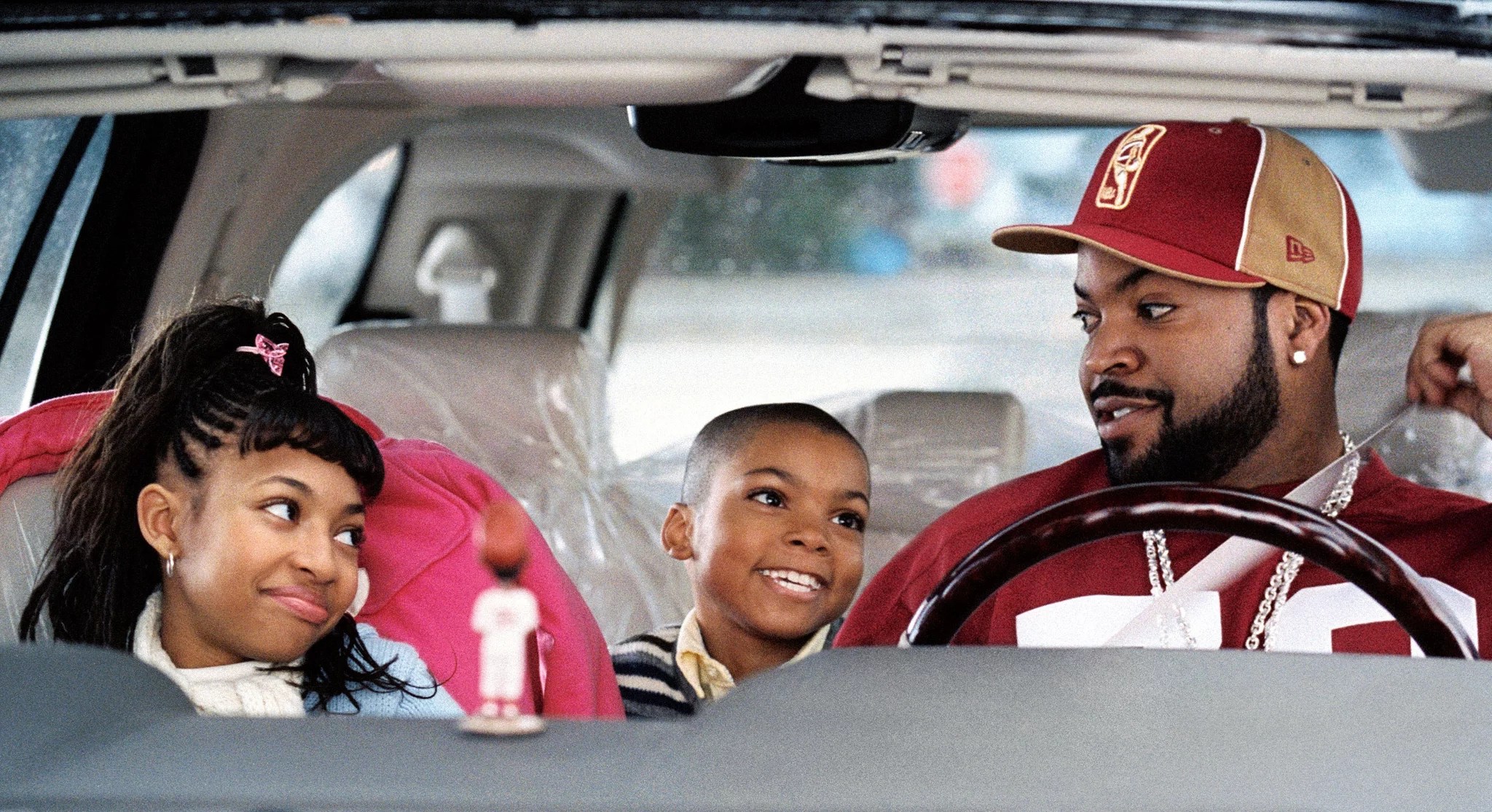 In a quest to win the heart of divorcee Suzanne, a besotted Nick tries to do everything in his power. When a chance to impress Suzanne comes along, he readily jumps at it. And so, when Nick decides to accompany Suzanne and her children to Canada, he realizes he's made a big mistake. A mishap bans the family from the flight meaning that he's forced to drive them in his prized Lincoln Navigation.
The cast features Ice Cube, Nia Long, Phillip Daniel Bolden and Aleisha Allen. Similar to 'We're the Millers,' director Brian Levant's 'Are We There Yet?' tells the story of a group who reluctantly takes a road trip and finds that there may be more to their relationship than meets the eye.
2. Due Date (2010)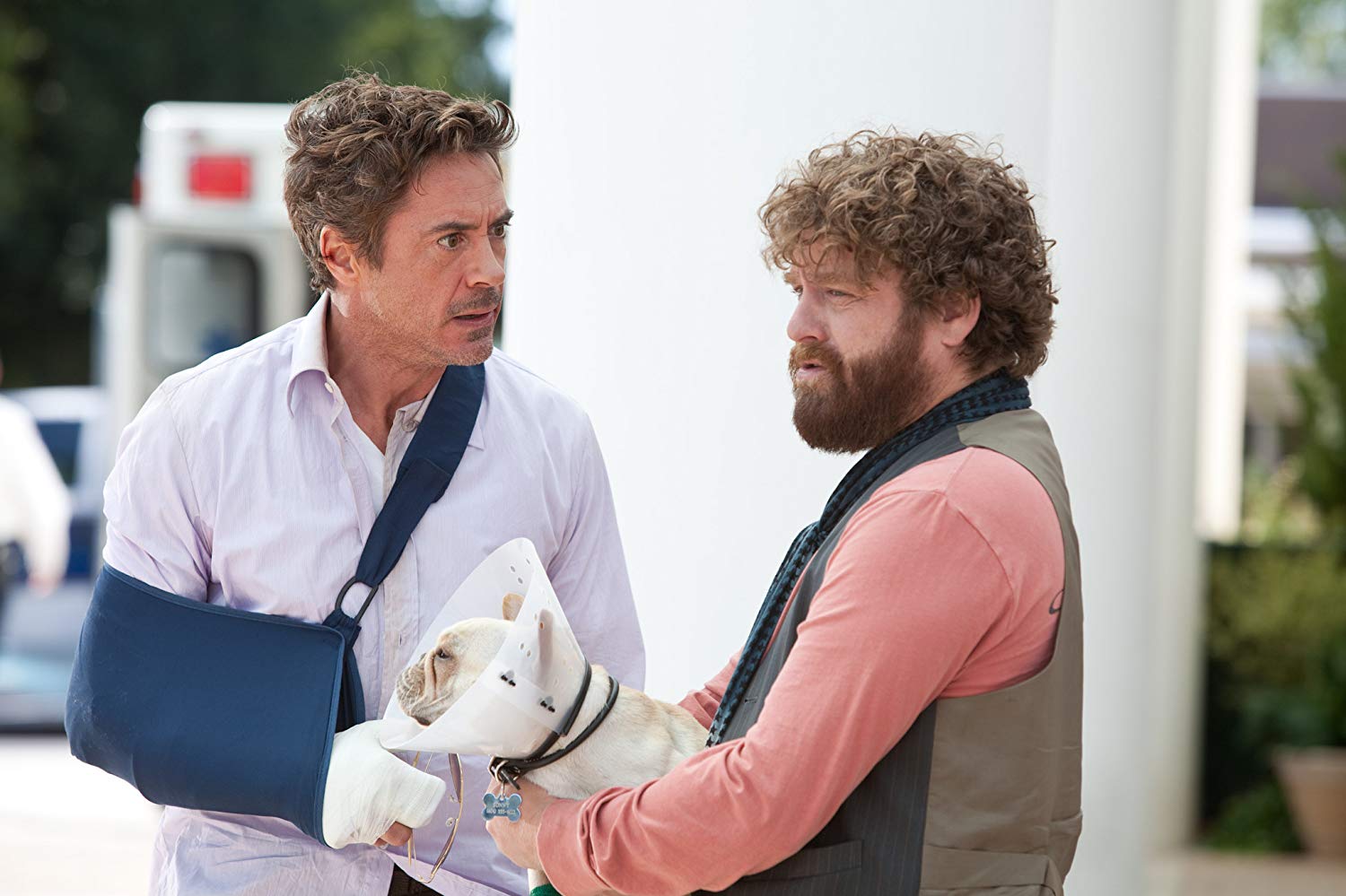 'Due Date' also follows a wild road trip with a catastrophic dynamic. The story follows Peter Highman, a high-strung architect who must head home to his wife in Los Angeles before the birth of their baby. However, banned from flights following an altercation, his only choice is to drive with Ethan Tremblay, a struggling actor and his dog.
As the two embark on a journey, comedy and frustration give way to a number of crazy events. The star-studded cast features Robert Downey Jr., Zach Galifianakis, Michelle Monaghan, and Jamie Foxx. Similar to 'We're the Millers,' 'Due Date,' by director Todd Phillips also features border trouble, messy altercations and unending comedy, making this the right movie to watch next.
1. Pineapple Express (2008)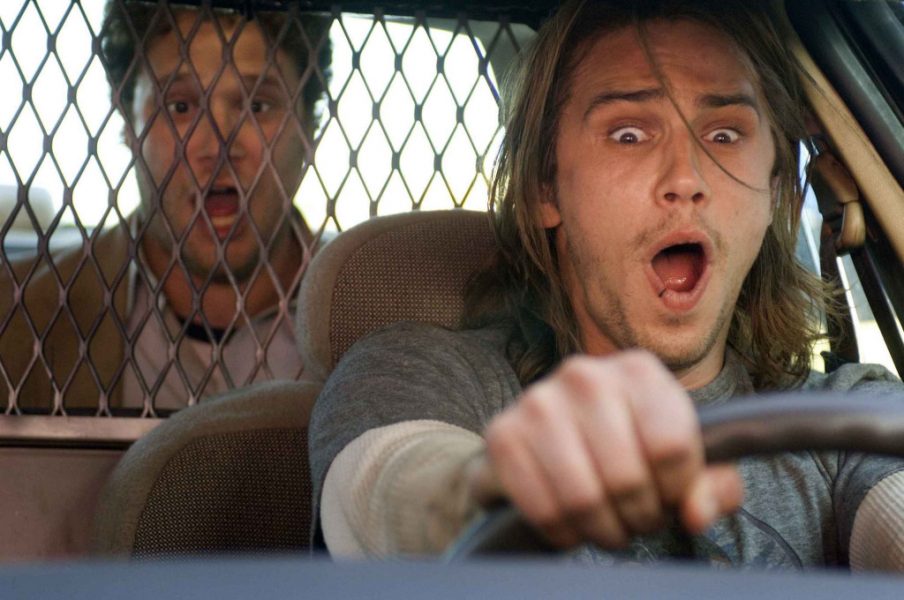 Another comedic whirlwind starring Seth Rogen, James Franco, Gary Cole and Rosie Perez, 'Pineapple Express,' follows the story of stoner Dale Denton and his dealer Saul. When Dale witnesses a murder, he ends up dropping his roach of rare marijuana on the site. Upon realizing that the weed may be traced back to him, Dale and Saul go on the lam to secure themselves.
On the run, the duo finds that despite the drug lord and cop on their tales, their friendship may just be the more important thing in the situation. Director David Gordon Green's 'Pineapple Express,' follows a similar plot to 'We're the Millers,' where the protagonists are engaged in a scuffle involving drugs and ultimately have to go on the run, making this the perfect movie to watch next!
Read More: Is We're the Millers Based on a True Story?