When it comes to horror thrillers, the first name that strikes our minds is, without a doubt, Stephen King. The King of Horror has inspired multiple masterpieces on both the small and silver screens. Among his creations, one worthwhile mention is the 1980 novella, 'The Mist', which was made into a movie by Frank Darabont in 2007. It was then developed into a series by executive producer and writer, Christian Torpe.
'The Mist' chronicles the events after a mysterious mist slowly starts enveloping the town of Bridgeville in Maine. The fog is so dense that it limits visibility, almost making it opaque and impenetrable. However, this is not the only case. Anyone who enters the mist is attacked by strange anomalies, often resulting in his/her death. As a result, several people get trapped in certain venues, including a shopping mall, a church, and a hospital. Gradually, the phenomenon of the mist shows people apparitions in the form of their past, guilt, and hidden secrets, either helping or killing them.
'The Mist' ran for a 10-episode season on Spike from June 22 to August 24, 2017. On September 27, 2017, it was announced that Spike had canceled the series. If you are a sci-fi, horror, or thriller fan, then you must have definitely watched this gripping series. But we know that a mere span of 10 episodes might not have been sufficient to please your suspense-addict brain. Therefore, to keep you going and to fill that 'mist-sized' void in your heart, we've come up with a special compilation. Here's the list of best shows similar to 'The Mist' that are our recommendations. You can watch several of these series like 'The Mist' on Netflix, Hulu or Amazon Prime.
12. Colony (2016-18)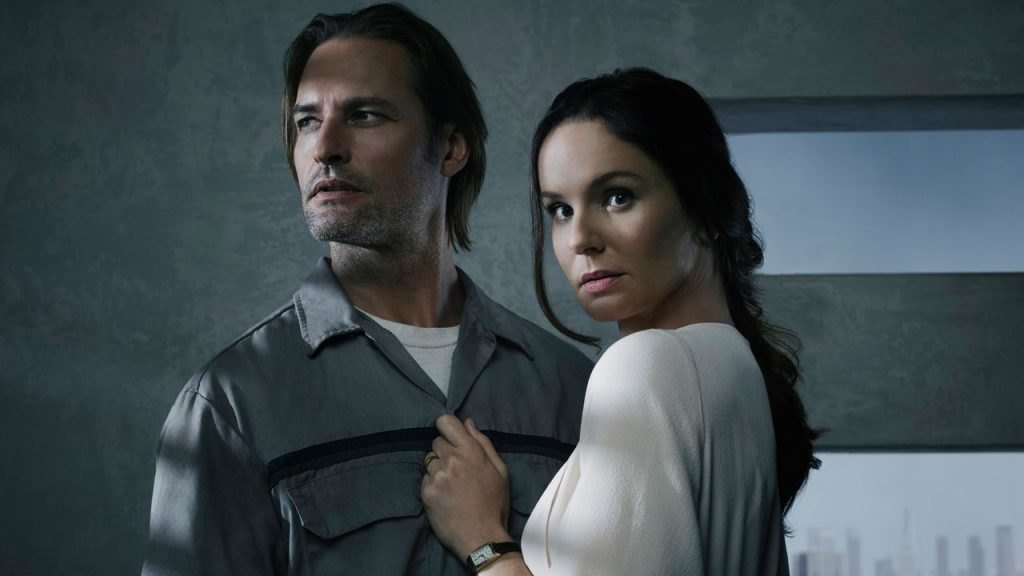 'Colony' created by Carlton Cuse and Ryan J. Condal, stars Josh Holloway and Sarah Wayne Callies as the protagonists. Set in Los Angeles, it centers around the Bowmans and their extended family, who live within a sectioned-off part of the city. The events take place one year after "The Arrival" when there was an alien attack on Earth and huge walls were dropped from the sky, separating one part of LA from the rest of the world. This resulted in Charlie, the Bowmans' son, being trapped outside the boundary. Will Bowman, the family matriarch, is a former FBI agent who is forced to join the "Redhats" (humans collaborating with aliens against "The Resistance") after being threatened that if he does not comply, he and his family would be sent to "The Factory". However, Will is ignorant of the fact that his wife is actually a part of "The Resistance".
11. The Terror (2018-)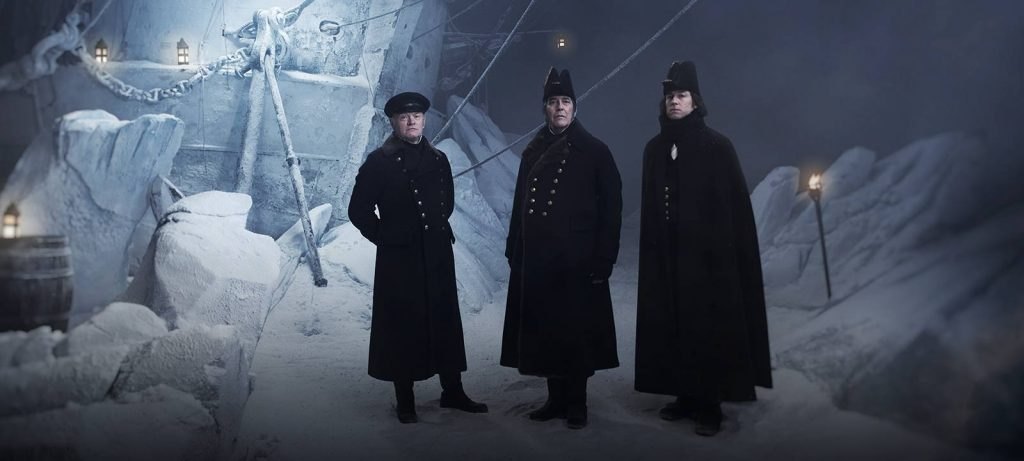 'The Terror', developed by David Kajganich, is an AMC horror drama anthology series, whose season 1 is adapted from the eponymous 2007-released novel, written by Dan Simmons. Released in 2018 and starring Jared Harris, Tobias Menzies, and Ciarán Hinds, it gives a fictionalized account of Captain Sir John Franklin's lost expedition to the Arctic during the years 1845 to 1848.
10. The Returned (2015)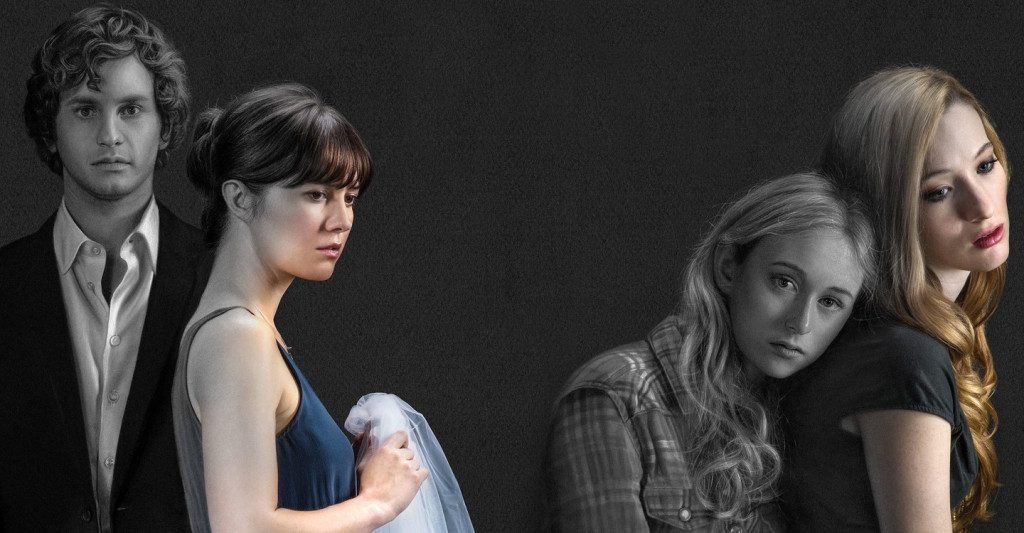 Executive produced by Carlton Cuse and Raelle Tucker, 'The Returned' chronicles the events following the reappearance of several individuals who had been dead for many years now. Set in a small town, these random people don't know that they had been considered deceased and no one is expecting them back. Although families are reunited and they are happy to see their loved ones, the incidents affect them on both physical and emotional levels. Inspired by the horror suspense thriller, 'Les Revenants', 'The Returned' is an adaptation of the acclaimed International Emmy-winning French series.
9. Dead of Summer (2016)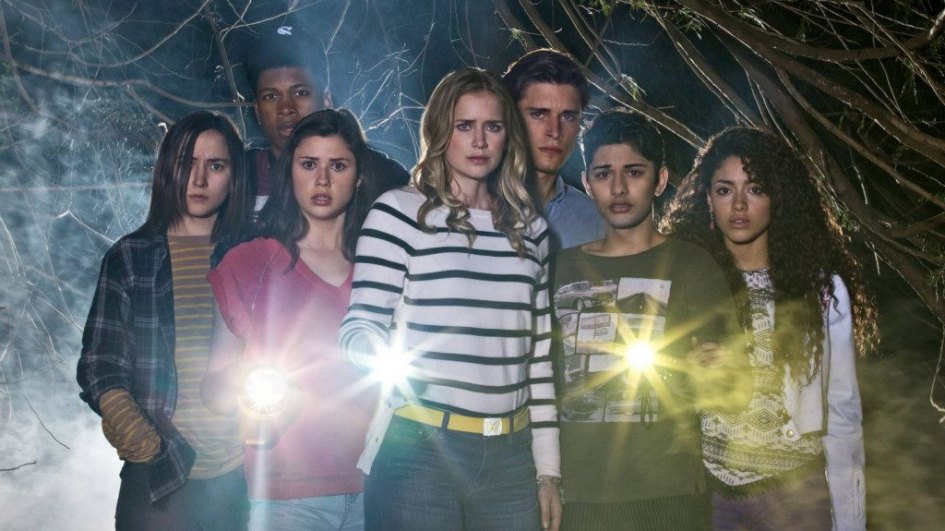 Yet another supernatural horror series, 'Dead of Summer', created by Adam Horowitz, Edward Kitsis and Ian Goldberg, set in the 1980s, revolves around the incidents in a Midwestern summer camp, Camp Stillwater. Developed in an anthology format, each season is a miniseries which narrates one different story. In the year of 1989, a group of school students set out on a trip to this idyllic location to soak in some sun. But unbeknownst to them, their arrival leads to the awakening of dark, ancient mythology, buried deep beneath the lake's waters.
8. Castle Rock (2018-)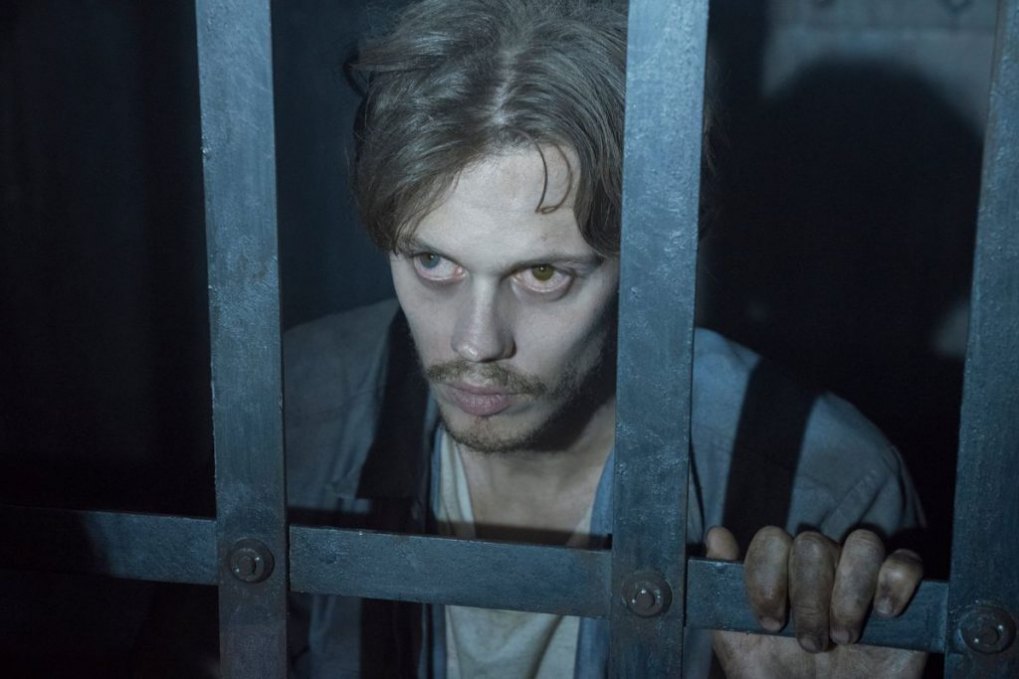 'Castle Rock', the psychological horror anthology web television series, is definitely a must-watch for fans of Stephen King's movies and TV shows. It brings together the themes, characters, and settings depicted in King's stories. It debuted on July 25, 2018, on Hulu and is created by Sam Shaw and Dustin Thomason. Starring André Holland, Melanie Lynskey, Bill Skarsgård, Jane Levy, and Sissy Spacek, it is set in the fictional town of Castle Rock, Maine and entwines the mythological scale and seamless characterization plus master storytelling of King's most-acclaimed creations.
7. Under the Dome (2013-15)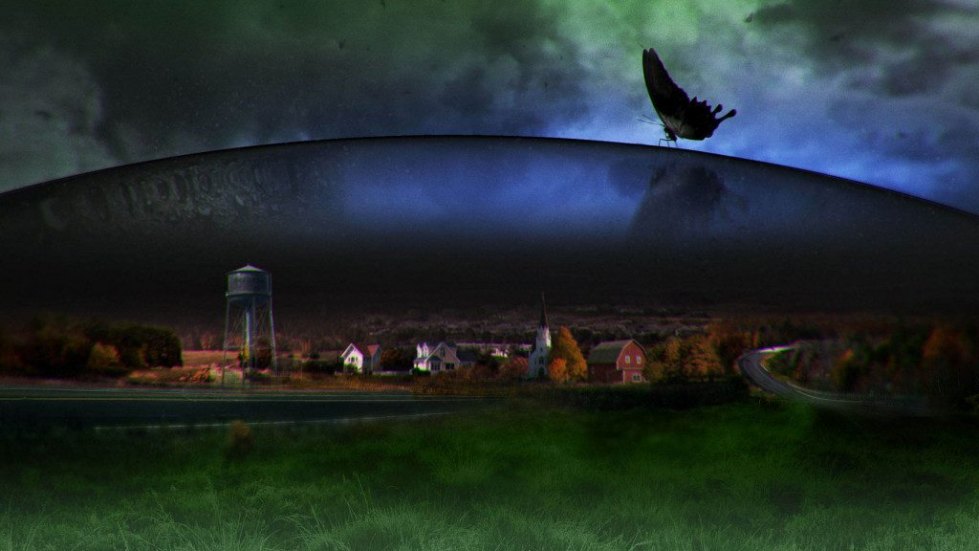 A science-fiction mystery drama TV show, 'Under the Dome' aired on CBS from June 24, 2013, to September 10, 2015. Developed by Brian K. Vaughan, it is adapted from Stephen King's 2009-released eponymous novel. Set in the fictional small town of Chester's Mill, 'Under the Dome' narrates the events after a massive, transparent, and indestructible dome suddenly appears out of nowhere and cuts off the residents from the rest of civilization. While military forces, the government, and the media try to break down the barrier, the ones trapped inside must survive amidst rising tensions and depleting resources. A certain group also tries to decipher the origin of the dome, why it happened, and whether it will go away.
6. Haven (2010-15)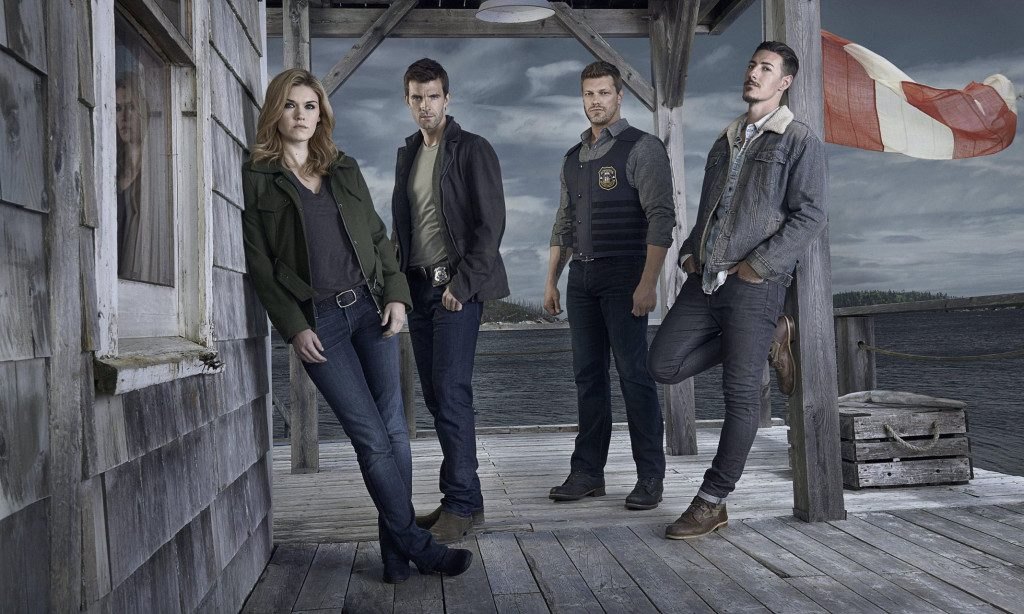 Yet another show based on Stephen King's novel, 'The Colorado Kid', 'Haven' is centered around a fictional town with the same name, located in Maine. Starring Emily Rose, Lucas Bryant, Nicholas Campbell, and Eric Balfour, it revolves around these protagonists who try to protect the residents from mysterious, supernatural afflictions.
Read More: TV Shows Like Easy
5. The Rain (2018-)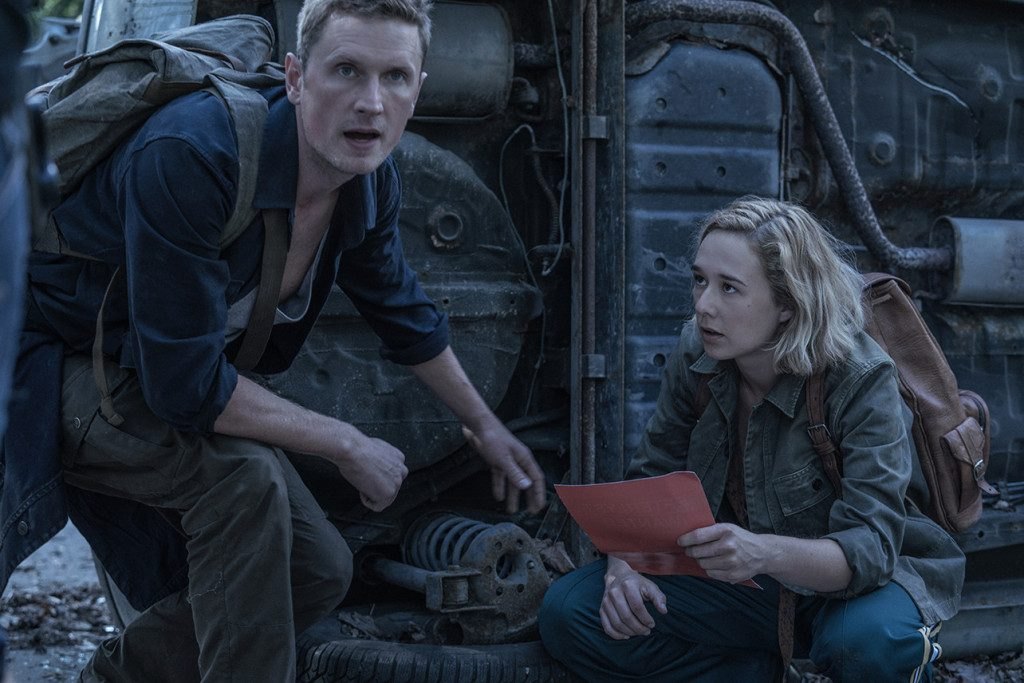 Quite similar to the premise of 'The Mist', 'The Rain' is set in Scandinavia where a virus-infused rainfall wipes out almost the entire population of the region. It introduces us to two Danish siblings, six years after the event when they emerge from a bunker where they have been hiding all this while. After discovering that there are almost no signs of the previous civilization, they join a group of fellow young survivors and travel across the danger-infested lands in search for life.
Read More: TV Shows Like The Rain
4. Falling Skies (2011-15)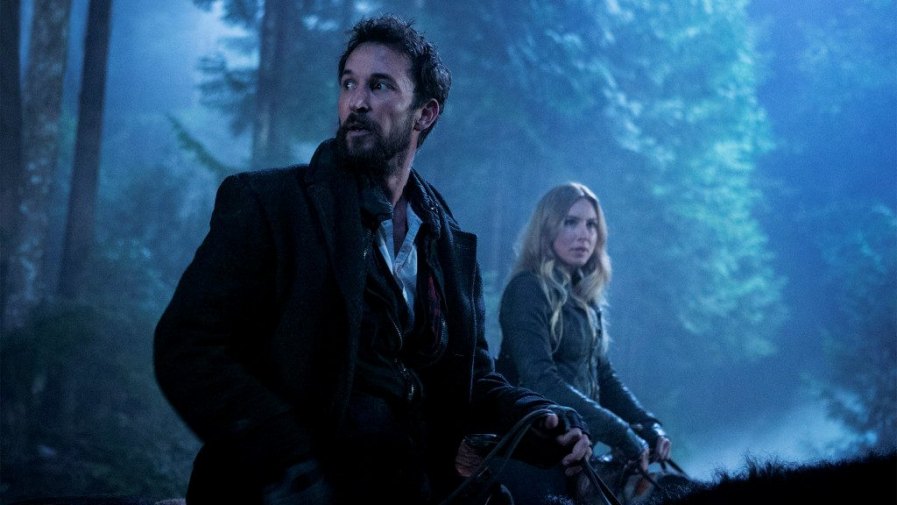 'Falling Skies' created by Robert Rodat and executive produced by Steven Spielberg, is a post-apocalyptic science fiction television series. Starring Noah Wyle in the lead role, it centers around Tom Mason, previously employed as a history professor who finds himself as the second-in-command of the 2nd Massachusetts Militia Regiment. This regiment comprises several civilians and fighters who attempt to flee Boston after an alien invasion destroys most of the city.
Read More: TV Shows Like Elementary
3. Aftermath (2016)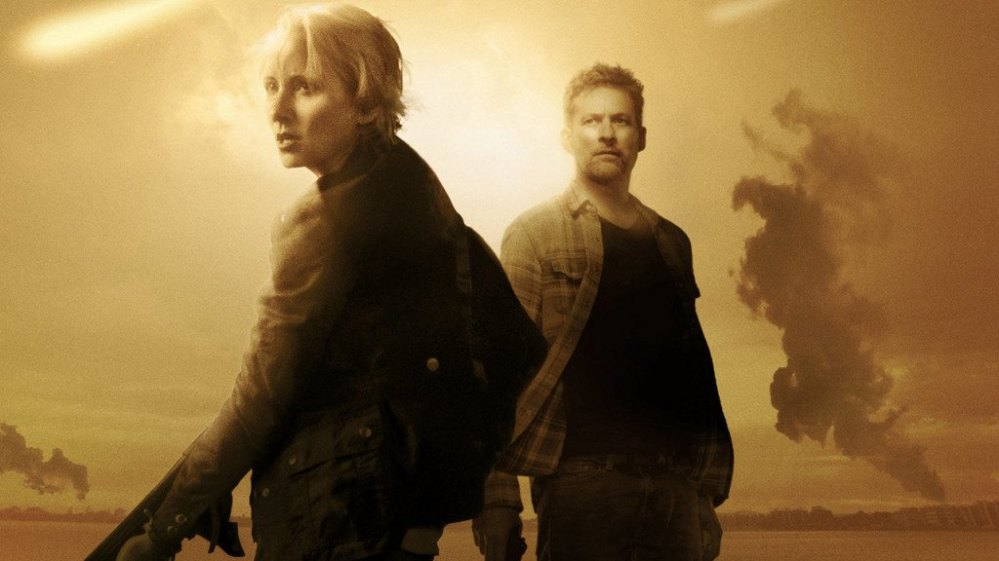 Set in a dystopic era, 'Aftermath' chronicles the aftereffects of civilization being destroyed due to a massive apocalypse. Among the survivors is the Copeland family, who needs to adapt to the new world. A task that's not so easy. It is a sinister territory, infested with supernatural entities, devastating storms, and a fatal plague. The Copeland must fight to survive as humanity rapidly declines in the new world order.
Read More: TV Shows Like Dear White People
2. The Purge (2018-)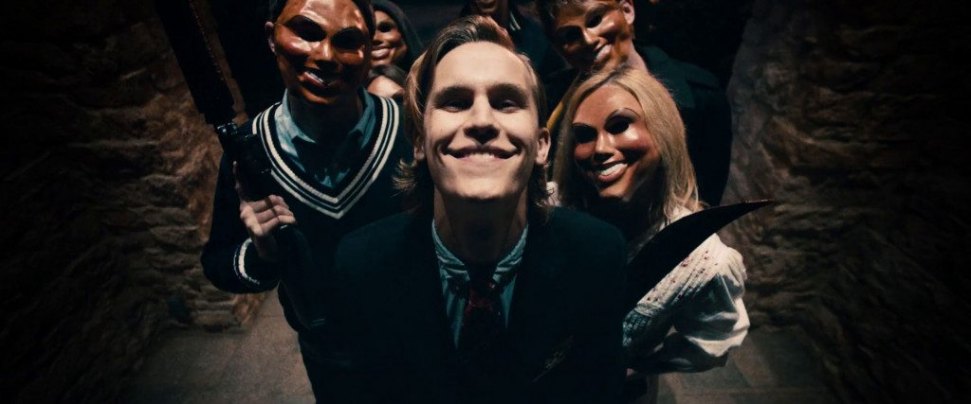 'The Purge', created by James DeMonaco, is a horror television series adapted from the franchise of the same name. Starring Gabriel Chavarria, Hannah Emily Anderson, Jessica Garza, Lili Simmons, Amanda Warren, Colin Woodell, and Lee Tergesen, it debuted on September 4, 2018, on USA Network. The story revolves around a 12-hour time frame when all sorts of crime, such as vandalism, murder, arson, and theft, are legalized in an alternate United States, under the doctrine of a totalitarian government. The series features several characters — Miguel Guerrero, Jane Barbour and Jenna and Rick Betancourt — all of whom set out on their own separate missions.
Read More: TV Shows Like You
1. 3% (2016-)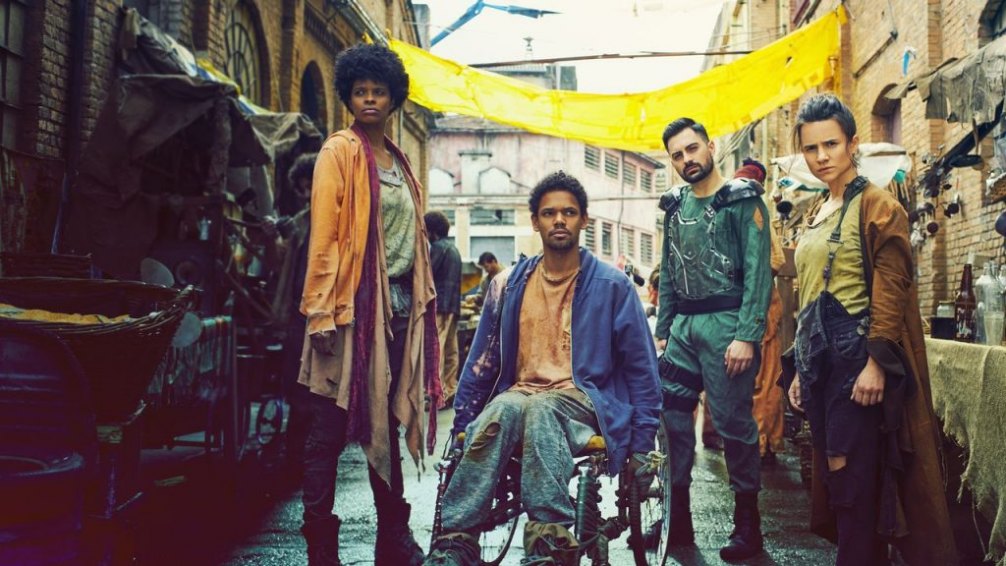 '3%', created by Pedro Aguilera and starring João Miguel and Bianca Comparato, is a post-apocalyptic Brazilian TV show. Developed as the first Portuguese-language Netflix original series, it is set several years in the future in a dystopian world. Here, 20-year-old youngsters live a life of poverty and hardship in the impoverished "Inland". However, they are given a chance to successfully complete "The Process" and get the opportunity to lead a life of comfort and wealth in a distant paradise, named the "Offshore" society. Most of the participants do not pass the rigorous test and are simply eliminated. The other percentage fails to survive. And the remaining 3% are declared as the winners. All the seasons of '3%' are currently streaming on Netflix. You can watch them here.
Read More: TV Shows Like Bodyguard