Directed by Phillip Noyce, 'Above Suspicion' is a crime thriller film about an extramarital affair between Susan (Emilia Clarke) and Mark (Jack Huston) that ultimately leads to their final ends. In the small town of Pikeville, Susan Smith is a divorced mother of two with a drug addiction and no real prospects in life. Inversely, Mark Putnam, the new FBI Agent in town, has a happy marriage and a fruitful career ahead of him. After Susan agrees to be Mark's informant for his bank robbery investigation, the two soon get romantically and sexually involved with one another.
Susan and Mark's toxic affair inevitably turns their worlds upside down. 'Above Suspicion' is based on a true story and explores themes of infidelity and exploitation within a world of law and drugs. If you're looking for movies with similar premises or plotlines, here is a list of recommendations you might like. You can find most of these movies similar to 'Above Suspicion' on Netflix, Amazon Prime, and Hulu.
8. Exposed (2016)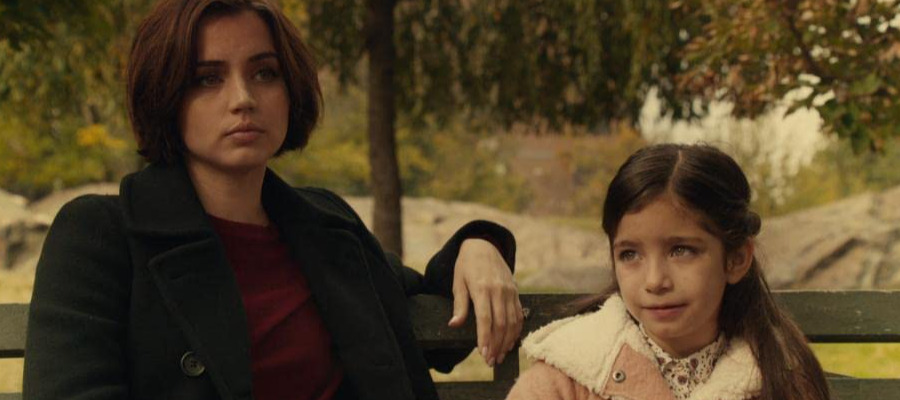 Written and Directed by Gee Malik Linton, 'Exposed' is a thriller film starring Ana de Armas and Keanu Reeves. As Detective Galban investigates the mysterious death of his partner Detective Joey Cullen, he starts to uncover suspicious and disturbing aspects of Cullen's life. Simultaneously Isabel De La Cruz befriends a young girl Elisa and tries to help her out of her troubling and abusive home life. The two stories intersect with one another at the death of Joey Cullen, which uncovers department corruption and power exploitation. Both movies revolve around the abuse of power as exhibited by the likes of Cullen and Petnum and explore the harm they caused to women like Isabel and Susan.
7. Snitch (2013)
Starring Dwayne Johnson, Jon Bernthal, and Susan Sarandon, 'Snitch' is an action thriller film directed by Ric Roman Waugh. The movie follows John Matthews as he goes undercover into the illegal narcotics world in exchange for his son Jason's freedom from prison. Playing the long con, John tries to maneuver this dangerous world and make enough busts to protect his family.
Both 'Snitch' and 'Above Suspicion' employ similar pathways for their protagonists by making them cross high-risk individuals. However, unlike 'Above Suspicion,' 'Snitch' provides a complete action-filled story centering around illegal schemes.
6. Jackie Brown (1997)
'Jackie Brown' is Quentin Tarantino's crime thriller film based on the 1992 novel 'Rum Punch' by Elmore Leonard. It stars Pam Grier, Samuel L. Jackson, Robert De Niro, and Michael Keaton. The film revolves around its titular character, Jackie Brown, a flight attendant who smuggles money for drug dealer Ordell Robbie. After getting caught by ATF, Jackie Brown is presented with a choice between jail time or working as a mole for the ATF's operation against Ordell. However, Jackie Brown aims higher and decides to double cross both the law and Ordell and come out on top herself.
Like Susan, Jackie also finds herself backed against a wall, but both characters take different turns in their stories and find their own ends. If you want to watch something similar to 'Above Suspicion' in terms of plot but with more agency for the protagonist, you might like 'Jackie Brown.'
5. The Other Boleyn Girl (2008)
Directed by Justin Chadwick, 'The Other Boleyn Girl' is a historical drama starring Natalie Portman and Scarlett Johansson at its center. The movie follows King Henry VIII in his pursuit of a male heir that his wife, Katherine, is unable to provide him with. As such, King Henry VIII crosses paths with the two Boleyn sisters, Mary and Anne.
The two sisters, distinct in nature, each change his life for the worse during their separate affairs with him. Though Susan and Anne are vastly different characters, they still both view Mark and Henry, respectively, as a means to escape their old lives. In the end, both Anne and Susan find tragic demises in their stories due to the violent whims of the men in their lives.
4. Sleeping With The Enemy (1991)
Julia Robert's 'Sleeping With The Enemy' is a drama thriller movie directed by Joseph Ruben. The film revolves around Laura Burney, turned Sara Waters, who runs away from her abusive husband and starts a new life in Cedar Falls, Iowa. There she starts dating an agreeable drama teacher Ben Woodward and finds a fresh start for herself.
However, her dark past catches up to her eventually when Martin, her ex-husband, tracks her down. Both 'Sleeping With The Enemy' and 'Above Suspicion' delve into topics of domestic abuse and feature a protagonist who tries to escape her cruel past life. Both movies also depict an obsessive, mindless fascination that leads to violent roads.
3. The Informer (2019)
Joel Kinnaman, Rosamund Pike, and Ana de Armas star in the crime thriller, 'The Informer,' directed by Andrea Di Stefano. After his release from prison, Peter Koslow works as an undercover Polish crime organization informant for the FBI. However, after a meeting gone wrong puts Koslow back in prison, he finds himself caught between the FBI and crime boss Ryszard "The General" Klimek.
After agreeing to work for both parties, Koslow must now find a way to escape this fiasco while protecting his and his family's lives. If the crime-driven storyline of 'Above Suspicion' is your favorite aspect of the film, then you'd enjoy this double agent story presented in the 'The Informer.'
2. Fatal Attraction (1987)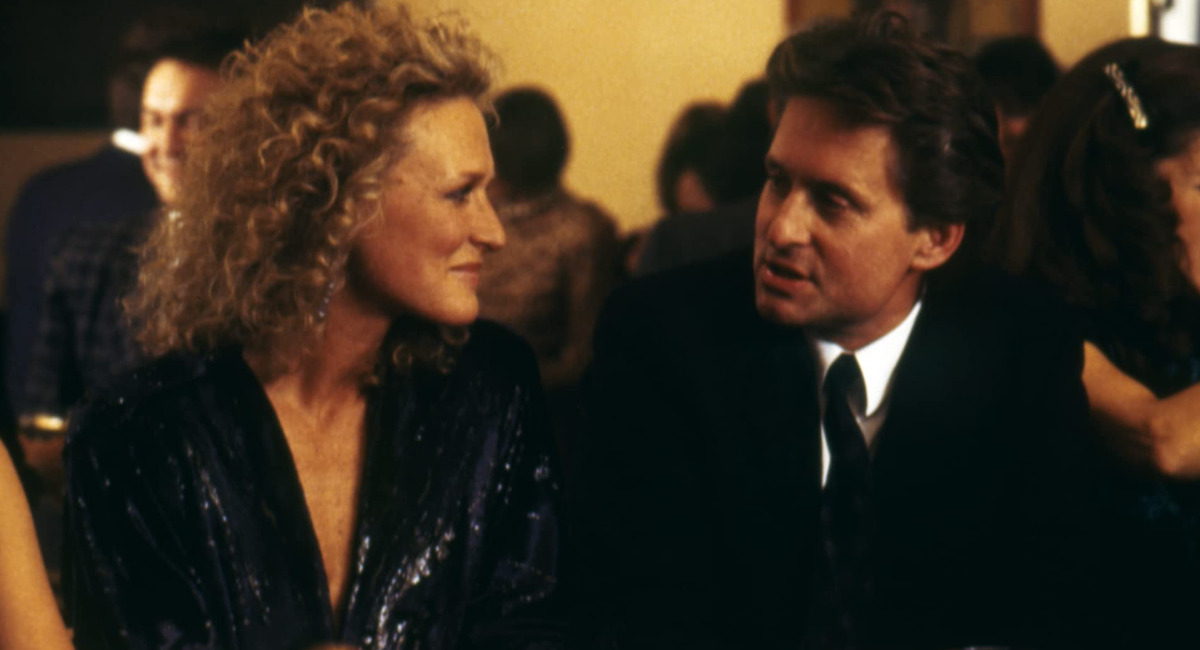 'Fatal Attraction' is a drama thriller movie directed by Adrian Lyne that stars Michael Douglas, Glenn Close, and Anne Archer. It follows the story of Dan Gallagher, a married lawyer who partakes in a whirlwind weekend affair with Alex Forrest. After the weekend, Dan puts Alex behind him and goes back to his marital life. However, life for Dan and his family takes a dangerous turn when Alex's mild fling with Dan turns into obsessive infatuation, and she starts stalking his every move.
The character of Dan and Mark both face monumental consequences for their infidelity and have to pay the price for it in the end. Though the dynamic between Mark and Susan is vastly different and more realistic than Dan and Alex's, their similarities are still easy to spot. If you're looking for another movie that showcases cheating leading to disastrous ends, you might like 'Fatal Attraction.'
1. White Boy Rick (2018)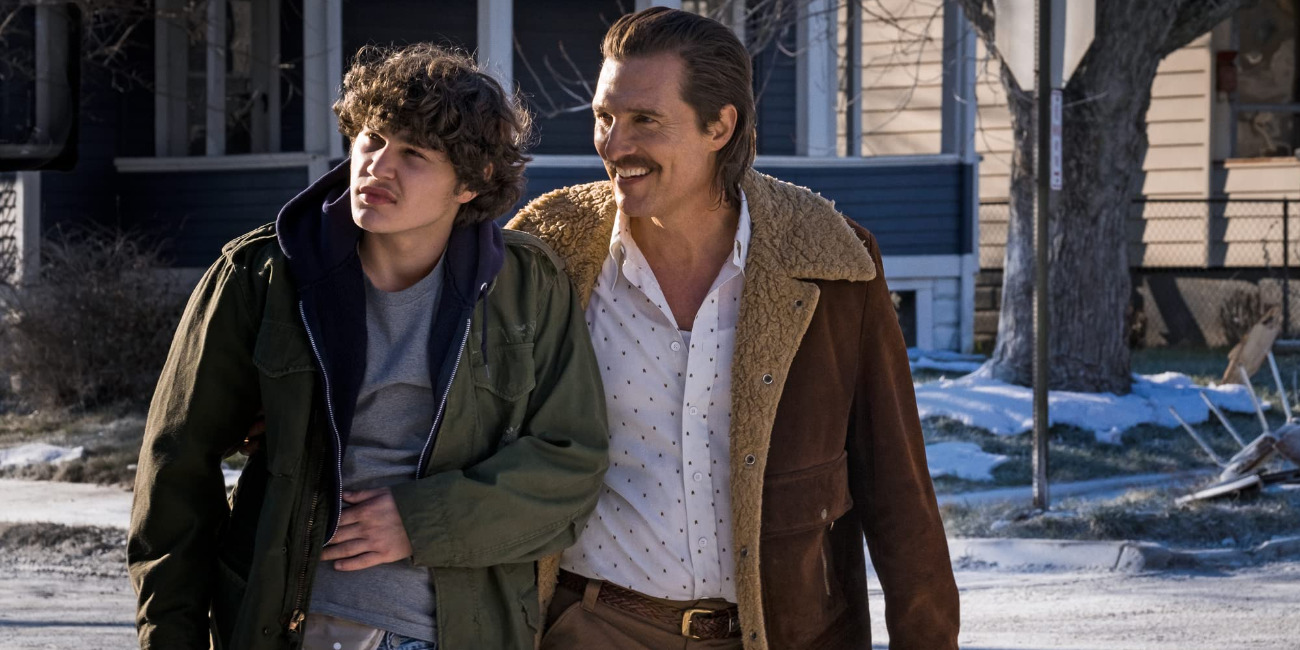 Yann Demange's crime drama 'White Boy Rick' stars Matthew McConaughey, Richie Merritt, and Jennifer Jason Leigh. Rick Wershe, a single father of two teens, resorts to selling illegal arms to drug dealers to keep his struggling family afloat. After catching the attention of a couple of FBI Agents, Rick's son Ricky finds himself with the opportunity to earn money and secure immunity for himself and his father by acting as an informant to the FBI.
However, after young Ricky gets a taste, he finds himself falling down deeper into the world of drugs and power. With a premise of FBI drug busts and a focus on inner informants, 'White Boy Rick' is similar to 'Above Suspicion' while still telling a wildly different tale. Both movies are also based on true stories.
Read More: Is Above Suspicion Based on a True Story?