Netflix's 'Dog Gone' is a family drama movie directed by Stephen Herek. It is an adaptation of author Pauls Toutonghi's book 'Dog Gone: A Lost Pet's Extraordinary Journey and the Family Who Brought Him Home.' The film tells the story of the Marshall family, who search for their pet dog, Gonker after he goes missing on the Appalachian Trail. If you watched the movie and were moved from its emotionally charged narrative focusing on Fielding "Fields" Marshall and Gonker's friendship, you must be looking for more such movies to watch. In that case, we have compiled a list of similar films for you. You can watch most of these movies like 'Dog Gone' on Netflix, Amazon Prime, and Hulu!
8. Max (2015)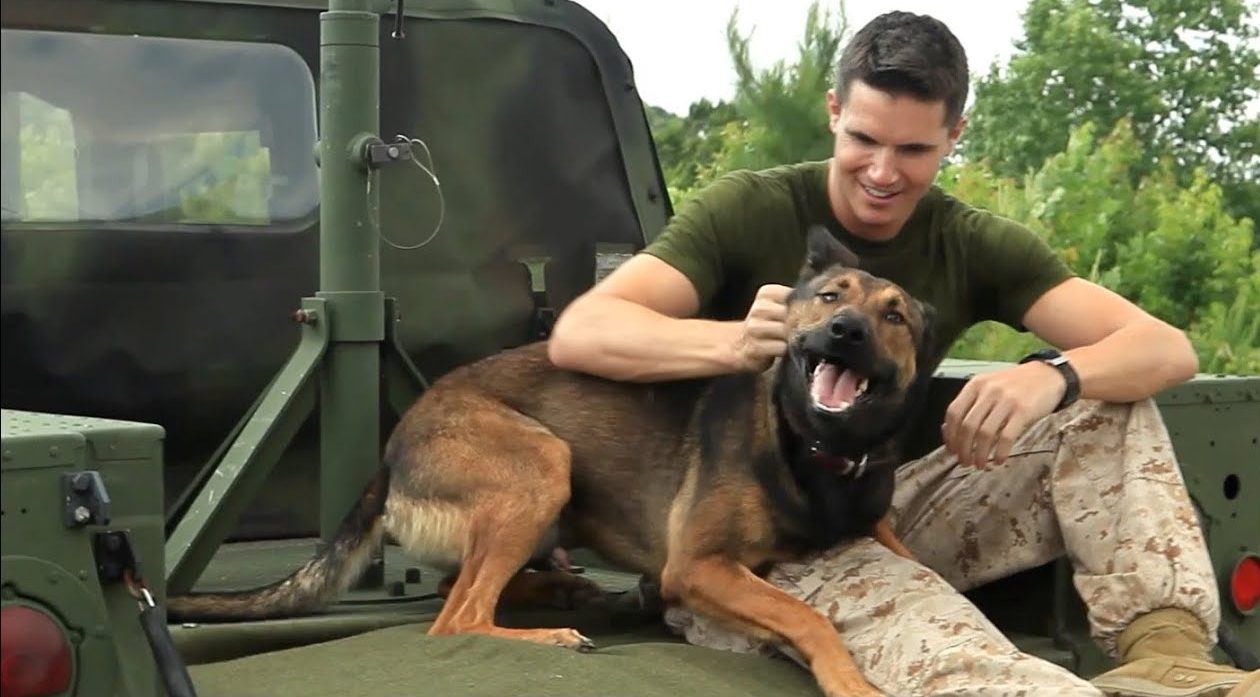 'Max' is a family adventure film directed by Boaz Yakin and starring Josh Wiggins, Thomas Haden Church, Robbie Amell, and Lauren Graham in the lead roles. The film revolves around Max, a Belgian Malinois military dog who bonds with a marine, Kyle Wincott, in Afghanistan. After Kyle's death, Max is adopted by the Marine family, leading to a friendship with Kyle's younger brother, Justin. However, when an unexpected threat arrives at the Wincott family's doorstep, Max's Marine skills and undying loyalty prove to be Justin's greatest weapon. Unlike most dog movies, the film is shot on a grander scale and features riveting action sequences. However, like 'Dog Gone,' the film takes time to explore the personal struggle of the titular dog and its impact on the owners.
7. A Champion Heart (2018)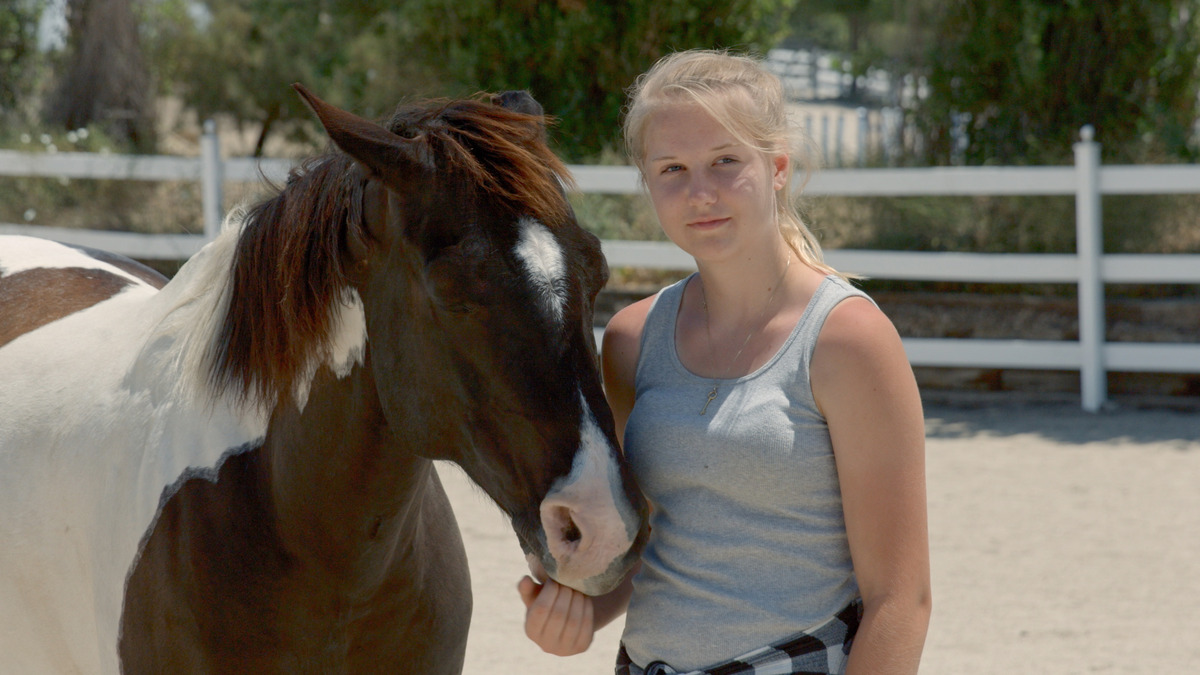 Directed by David de Vos, 'A Champion Heart' (also known as 'A Horse from Heaven') is a drama movie revolving around a troubled teenager named Mandy. After her mother's death, a lonely Mandy faces many issues. However, he finds comfort and solace through her bond with an injured horse. The emotionally moving film highlights the impact of bonding with an animal making it thematically similar to 'Dog Gone.' Moreover, Mandy's story of finding comfort in misery through her friendship with a pet will remind viewers about Virginia "Ginny" Marshall's subplot from 'Dog Gone.'
6. Dog Gone (2008)
'Dog Gone' (also known as 'Diamond Dog Caper') is a comedy movie directed by Mark Stouffer. It follows Owen, a young boy who is left alone at home with his elder sister. When Owen rescues a golden retriever dog, he becomes the target of a group of thieves. Owen soon realizes that the dog is carrying stolen diamonds. The caper comedy is filled with light-hearted moments and hilarious gags reminding viewers of 2023's 'Dog Gone. Although the two films share the title, both stories are drastically different in tone and treatment, making 2008's 'Dog Gone' worth your time.
5. Big Miracle (2012)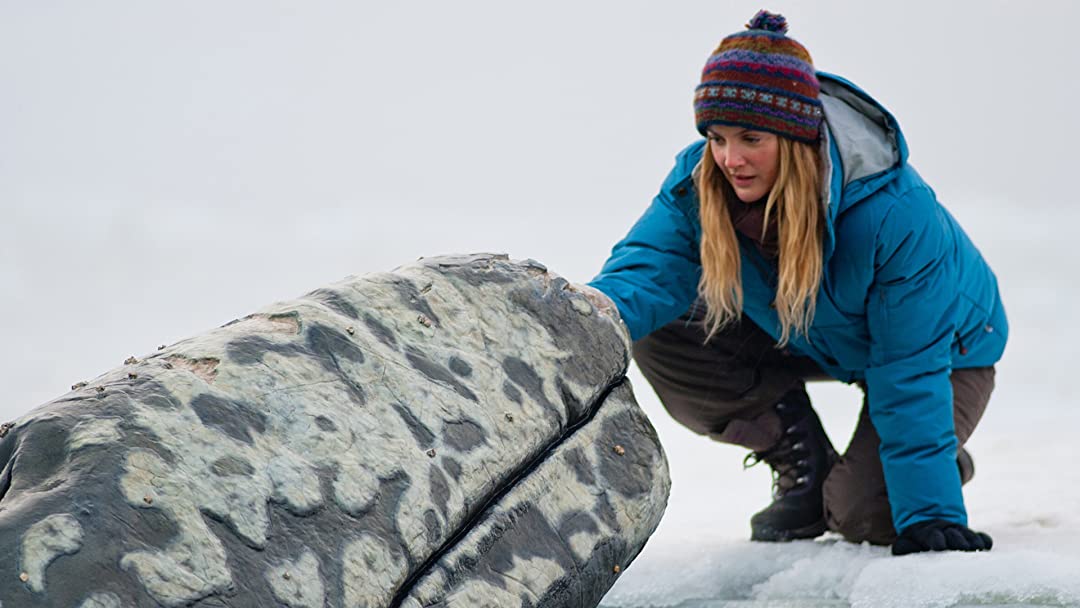 Directed by Ken Kwapis, 'Big Miracle' is a biographical drama movie based on author Tom Rose's 1989 book 'Freeing the Whales.' It stars Drew Barrymore and John Krasinski in the lead roles. The film is a fictional retelling of Operation Breakthrough, an international effort to rescue a group of gray whales trapped in ice near Point Barrow, Alaska. The inspirational story showcases the efforts of several volunteers, reporters, and officials who give their best to save the whales. If the collective attempt to retrieve Gonker in 'Dog Gone' drew your interest to the animal rescuing efforts of local communities, 'Big Miracle' will suit your taste.
4. A Dog's Purpose (2017)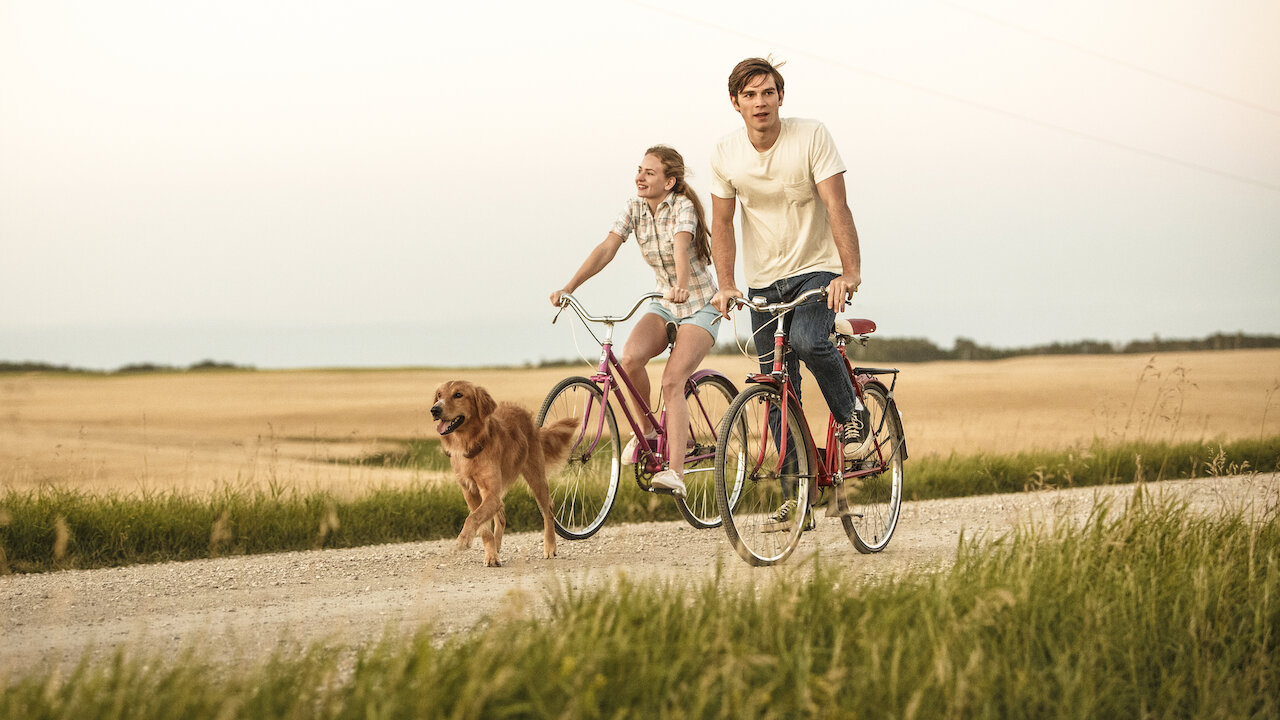 Based on W. Bruce Cameron's 2010 novel of the same name, 'A Dog's Purpose' is a psychological comedy-drama film directed by Lasse Hallström. It tells the story of Boss Dog, an adorable dog who lives with four different owners through four different time periods. Through the seemingly endless cycle of reincarnation, Boss Dog soon discovers his purpose in life. The deeply emotional film tackles mature themes such as loyalty, grief, and dysfunctional family, setting it apart from other dog films. However, like 'Dog Gone,' the film highlights the bond of affection between a pet and an owner and is a celebration of such special relationships.
3. 777 Charlie (2022)
'777 Charlie' is an Indian Kannada-language adventure comedy-drama film directed by Kiranraj K. It stars Rakshit Shetty as Dharma, a lonely factory worker whose life changes after he discovers a young puppy. Naming the dog Charlie, Dharma adopts the stray, leading to the dup forging a strong bond of friendship that ultimately proves to be a ray of hope in Dharma's life. Dharma and Charlie's bond will remind viewers of Fields and Gonker's relationship in 'Dog Gone.' Moreover, both dogs are energetic labradors with similar personalities who get lost, leading to their owners launching an extensive search for their pets.
2. Rescued by Ruby (2022)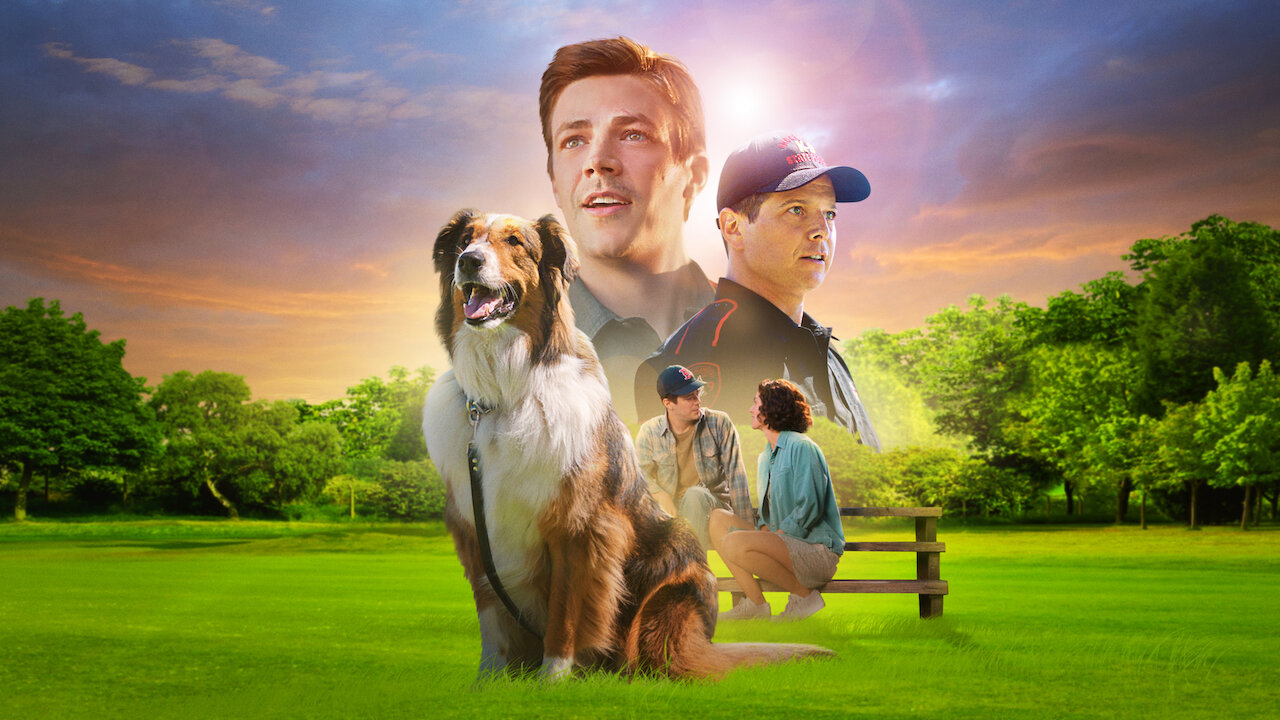 'Rescued by Ruby' is a biographical drama film directed by Katt Shea. It is based on the short story 'The Dogwink Ruby' from Squire Rushnell and Louise DuArt's book 'Dogwink.' The film stars Grant Gustin ('The Flash') as Daniel O'Neil, a state trooper dreaming of joining the elite K-9 unit. Therefore, he teams up with Ruby, a seemingly untrainable half-border collie. The movie explores Daniel and Ruby's relationship through the former's quest to achieve his lifelong dream, distinguishing Daniel from Fields in 'Dog Gone.' However, like Fields, Daniel is also forced to reevaluate his life choices because of his bond with a dog. Moreover, 'Rescued by Ruby' strikes a balance between humor and drama, making it similar to 'Dog Gone.'
1. A Dog's Way Home (2019)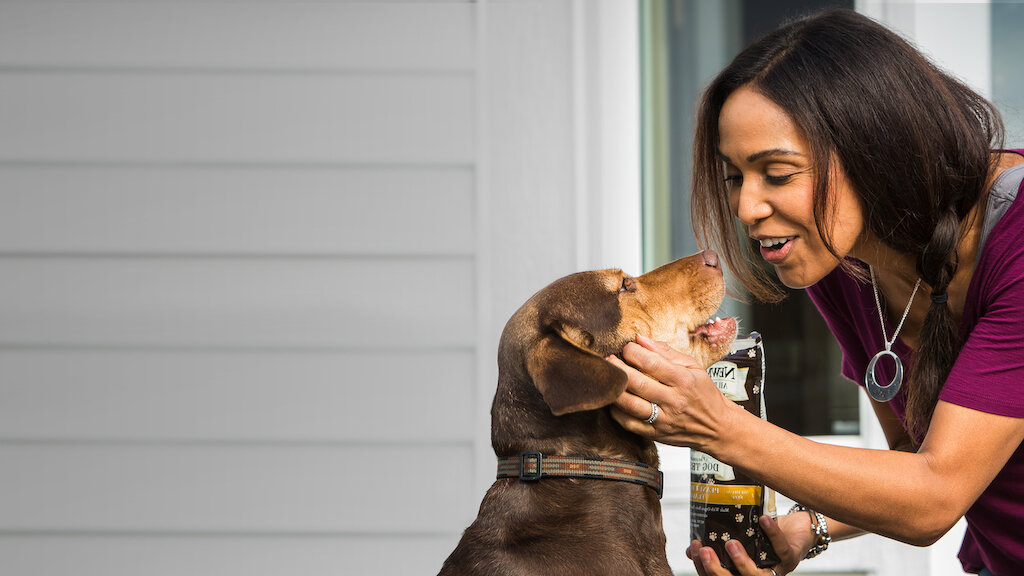 Directed by Charles Martin Smith, 'A Dog's Way Home' is a family adventure film based on W. Bruce Cameron's novel of the same name, published in 2017. It stars Bryce Dallas Howard, Ashley Judd, and Edward James Olmos in the lead roles. The movie revolves around Bella, a dog who undertakes an arduous 400-mile journey across Colorado to be reunited with her best friend, Lucas. While the circumstances of Bella and Lucas' separation are different from those of Gonker and Fields, both stories are a testament to a pet's love for its owner and vice versa. Moreover, like 'Dog Gone,' the film borrows heavily from reality and is inspired by several real events. Given its narrative and thematic similarities to 'Dog Gone,' the movie takes the top spot on this list.
Read More: Where is Dog Gone's Gonker Now? Is He Dead or Alive?