Setting afoot a tumultuous turn of events filled with action, adventure and comedy, 'Ghosted' follows the story of Cole Riggan, a seemingly oblivious farmer enchanted by Sadie, a girl from England. However, when she ghosts him after the first date, he hops on a plane across the continent to show a big romantic gesture. What ensues is a comedic turn of events where his fascination for Sadie leads him into danger, action, adventure and drama. The Apple TV+ film is directed by Dexter Fletcher and includes all the elements of romance, comedy and action that can make a film stacked with unending whims and intrigue.
Starring Chris Evans, Ana de Armas, Adrien Brody, Mike Moh, Tim Blake Nelson, Marwan Kenzari and Anna Deavere Smith, 'Ghosted' follows the ultimate test of a boy whose life is turned upside down when he meets a secret agent involved in an international adventure to save the world. If the enigmatic chemistry of the protagonists appealed to you as much as it did to us, here is a list of movies similar to 'Ghosted.' You can watch several of these movies, like 'Ghosted', on Netflix, Hulu, or Amazon Prime.
8. The Spy Who Dumped Me (2018)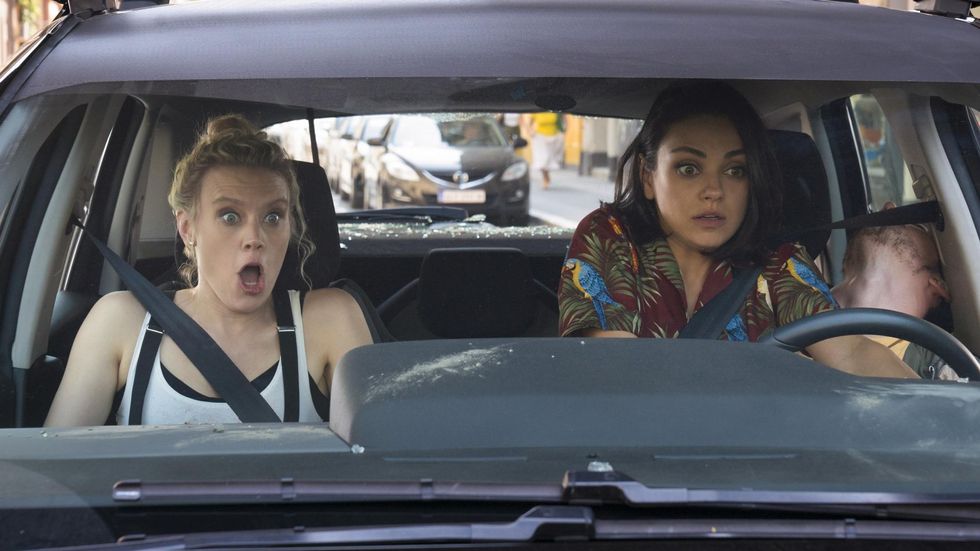 The movie follows the story of two friends Audrey and Morgon who get involved in a high scale operation unknowingly. The two friends are thrust into an international conspiracy after Audrey's ex-boyfriend unexpectedly brings deadly assassins on his trail. Starring Mila Kunis, Kate McKinnon, Justin Theroux, Sam Heughan, Hasan Minhaj and Gillian Anderson, the film, directed by Susanna Fogel includes all the elements of an unbeknownst damsel who finds herself in the midst of high-scale operations, making this the perfect movie to watch after 'Ghosted.'
7. Shotgun Wedding (2022)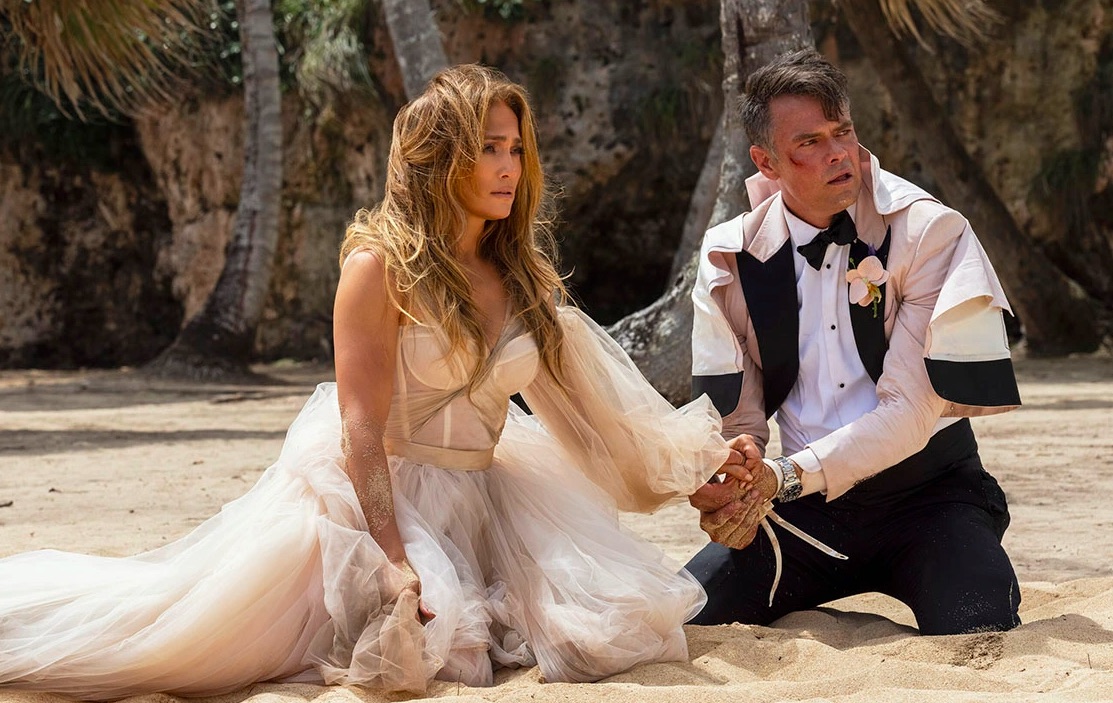 This romantic comedy follows Darcy and Tom, a couple set to get married at a destination wedding. However, before the ceremony can take place, gunmen take everyone, including the couple's families and friends, hostage. The movie follows Darcy and Tom trying to save their loved ones in a comedic and humorous fashion.
Starring Jennifer Lopez, Josh Duhamel, Lenny Kravitz, Jennifer Coolidge and D'Arcy Carden, the movie is directed by Jason Moore. With its elements of unending bickering and heartwarming narrative, 'Shotgun Wedding' will enamor you just as much as 'Ghosted' through its consistent action and dramatic sequences.
6. Keeping Up with the Joneses (2016)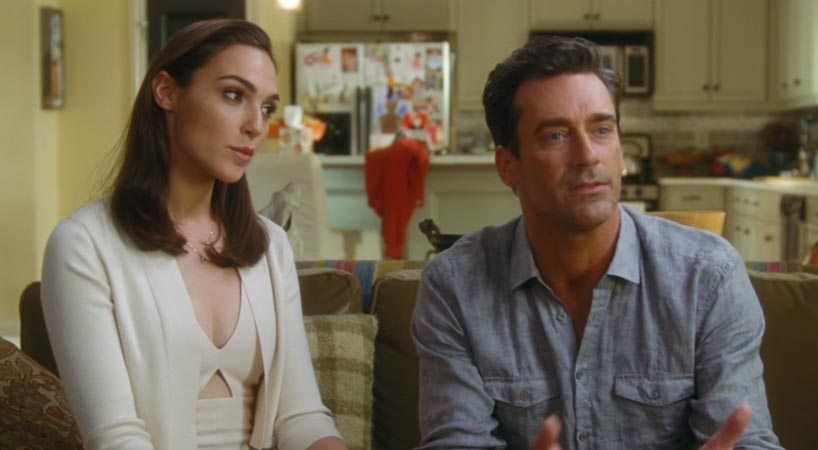 When suburban couple Gaffneys, engrossed in the mundane acts of life, is interrupted by the arrival of their new neighbors, everything changes. From a travel writer to a social media consultant, their new neighbors seem the epitome of worldly and interesting. However, things soon take a wrong twist when the Gaffneys find themselves in the midst of an international espionage case that uproots them from their cul-de-sac.
The movie centers on incredible drama, action and laughter. Starring Zach Galifianakis, Jon Hamm, Isla Fisher and Gal Gadot, the movie is directed by Greg Mottola. Like 'Ghosted', 'Keeping Up with the Joneses' includes all the elements of secret spies with hidden identities making this the perfect movie to watch next.
5. Mr. Right (2015)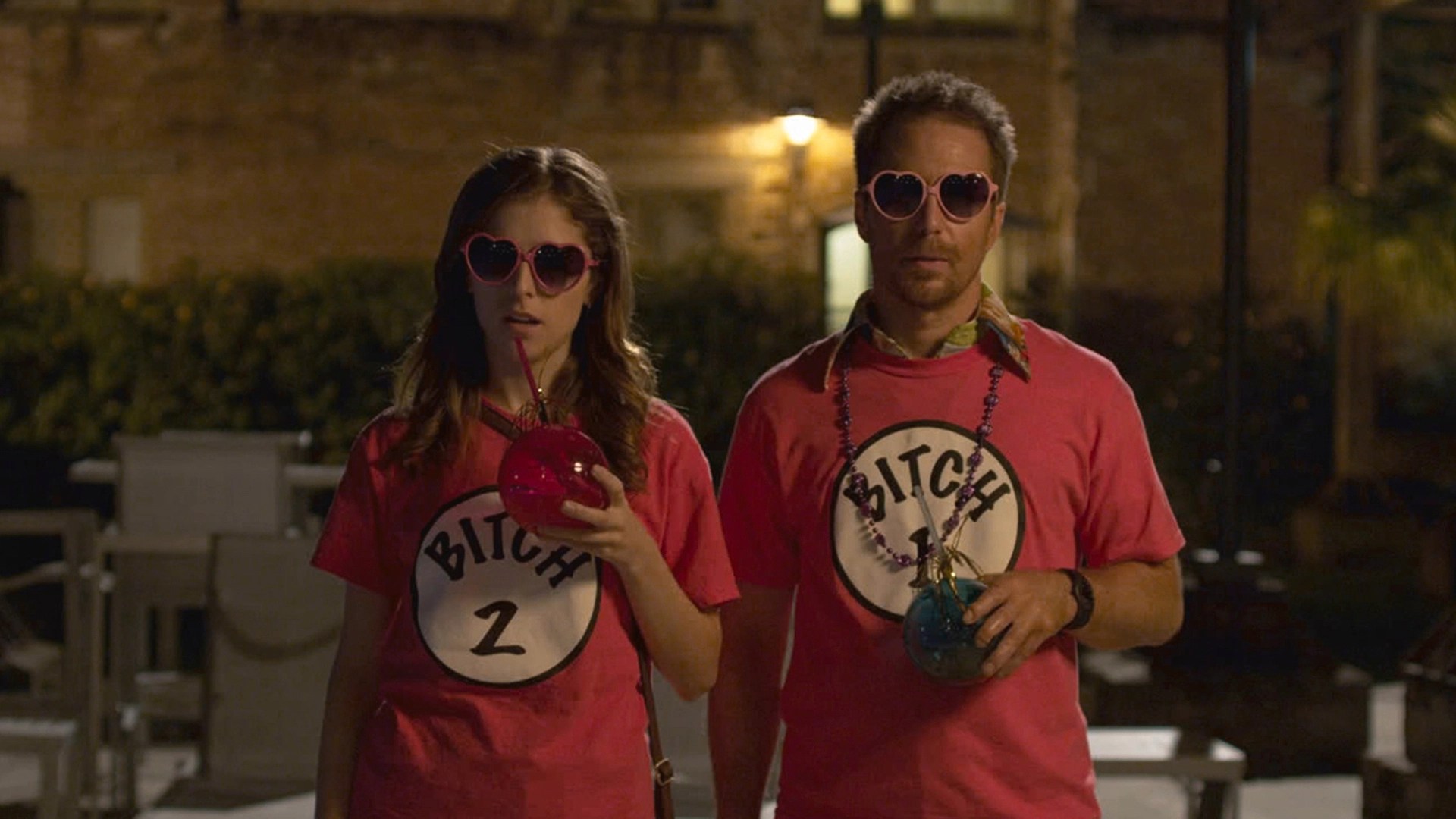 Like 'Ghosted', 'Mr. Right' follows the premise of an unknowing woman named Martha who's smitten by Francis Munch. However, little does she know that her new beau is a professional hitman and an ex-CIA agent. When the two find themselves amidst an incredibly dangerous situation, laughter and incredible action ensues.
The movie is directed by Paco Cabezas and stars Sam Rockwell, Anna Kendrick, Tim Roth, James Ransone, Anson Mount and Michael Eklund. This movie includes all the elements of whimsy, fun and black comedy that make people hooked to the screen. Therefore, if you loved the quirky elements that coincided with action and adventure in 'Ghosted', then 'Mr. Right' is the right movie to watch next.
4. The Lost City (2022)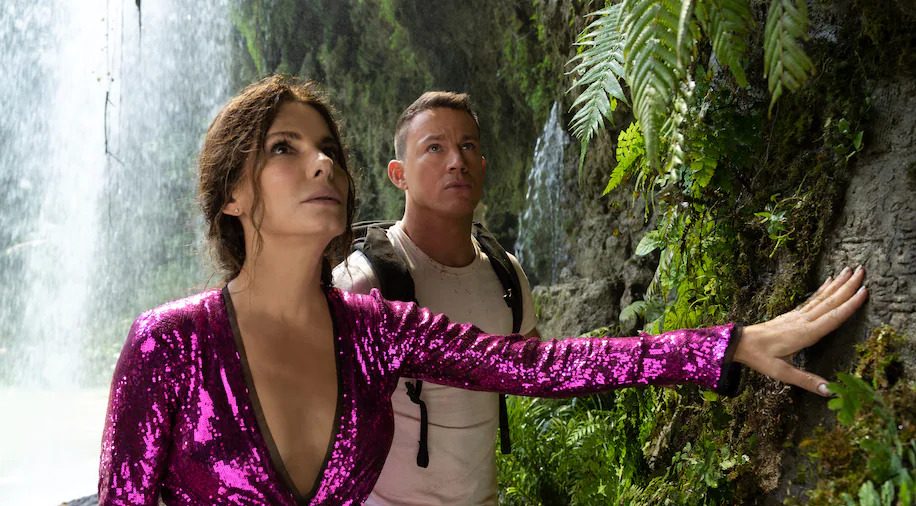 When a reclusive author Loretta Sage pens the deal man of her dreams, Alan, in a popular adventure novel, she doesn't expect to be kidnapped by a billionaire in the hope of finding a lost treasure in an ancient city, only to be rescued by the man of her imagination. Starring Sandra Bullock, Channing Tatum, Daniel Radcliffe, Brad Pitt, Da'Vine Joy Randolph, Oscar Nunez and Patti Harrison, this star-studded cast makes for all the elements of comedy, action and adventure. If you loved the unexpected twists and turns in 'Ghosted', then you will surely enjoy the adventure and action in the picturesque backdrop of an ancient city in this movie.
3. Date Night (2010)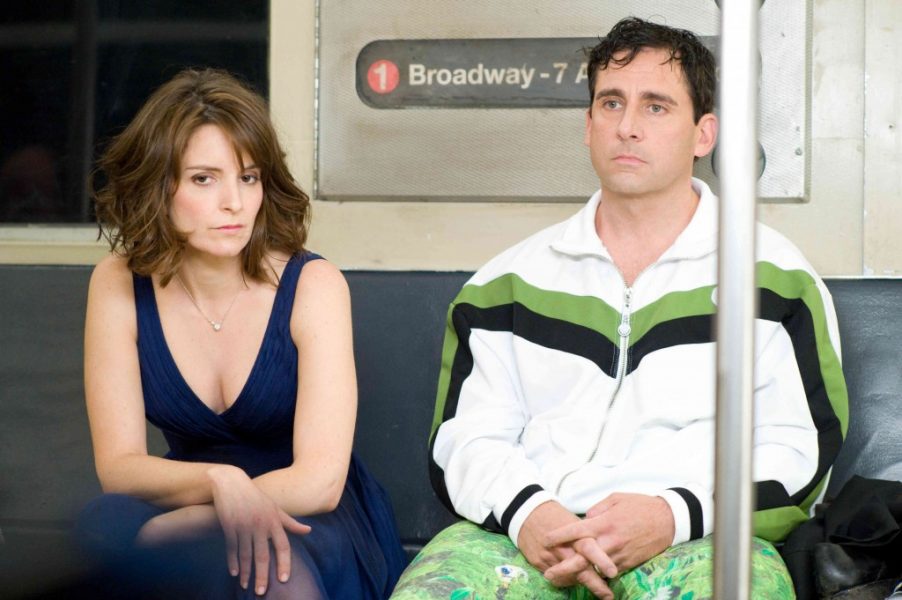 When a married couple, Claire and Phil, enter a hip Manhattan eatery to keep their love by entering as absent diners named Tripplehorns, little do they know that they'd be thrust into a situation where everything goes wrong. It features compelling performances by Steve Carrell, Tina Fey, Mark Wahlberg, Mark Ruffalo, Kristen Wiig, Leighton Meester, William Fichtner and Olivia Munn.
The movie takes an unexpected turn and leaves viewers bellowing in laughter and swooning at its heartwarming premise. The movie is directed by Shawn Levy and has all the elements of action, drama and comedy that will make this movie the perfect film to follow up after watching 'Ghosted.'
2. Mr. & Mrs. Smith (2005)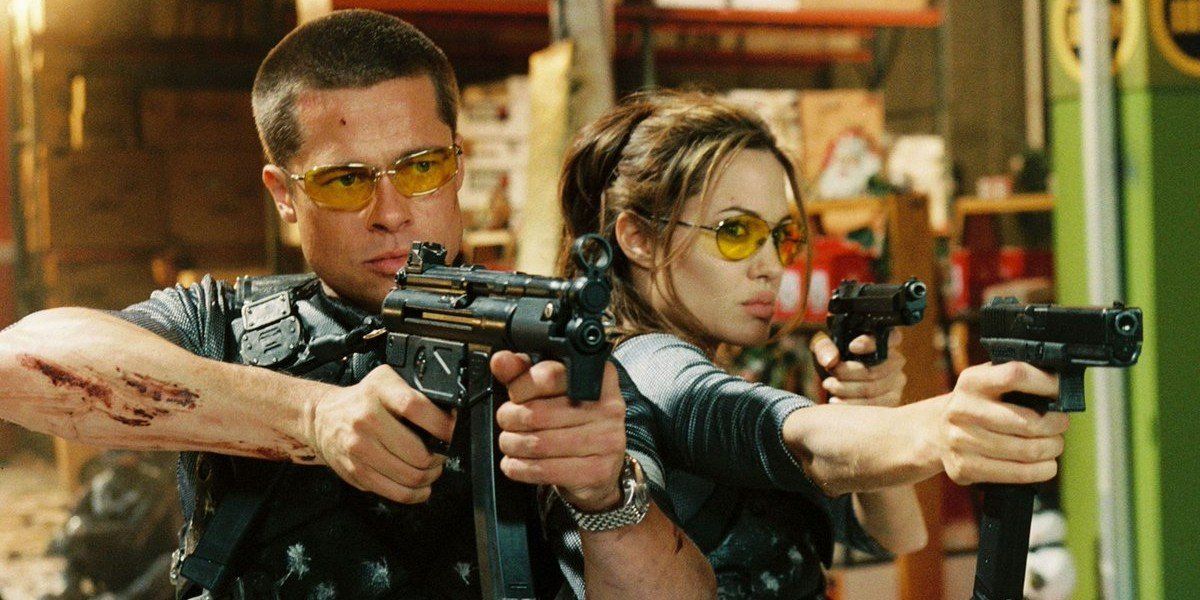 Starring Brad Pitt and Angelina Jolie, Vince Vaugh, Adam Brody and Simon Kinberg, this action-packed cinematic piece follows couple John and Jane Smith, who find themselves in a mundane and stagnant period in their marriage. However, above the facade, the two are keeping up appearances as they both are really assassins working for adversarial agencies.
When the two are assigned to kill the same person, the truth comes to the surface, leaving drama, comedy, and action to ensue. The movie is directed by Doug Liman and follows all the unexpected twists and turns that make action and romance the perfect package. If you loved the unique team-up of a farmer and CIA agent in 'Ghosted,' then the rendezvous of assassins in 'Mr. & Mrs. Smith' will surely intrigue you.
1. Knight and Day (2010)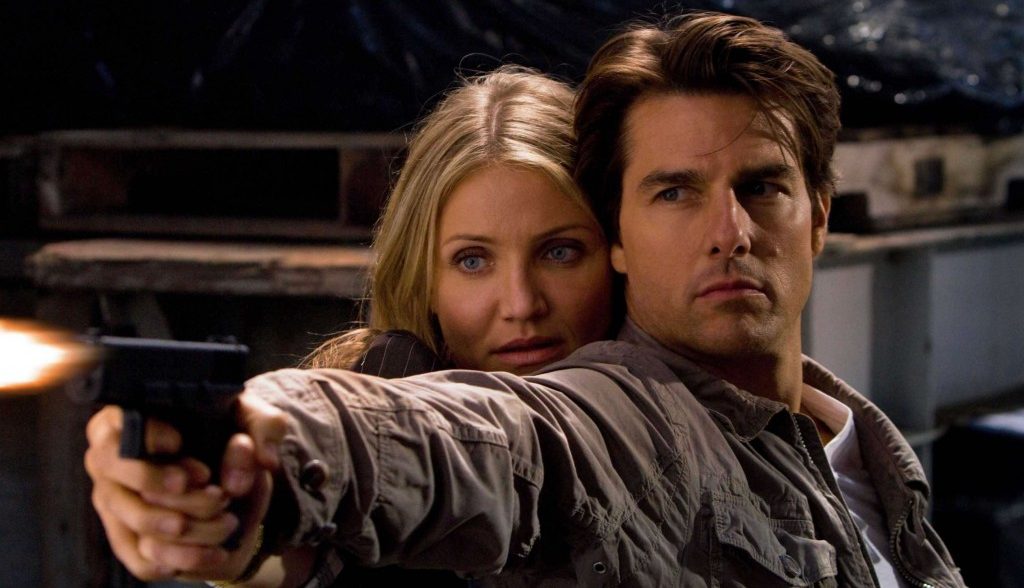 Another cult classic that may deceptively reel you in is a romantic comedy between June Havens and Roy Miller, two people who meet on a flight. However, when the truth of covert operations comes to the surface, the two become involved in a riveting plot of the hunt and escape that features extensive drama, comedy and action. Starring Tom Cruise, Cameron Diaz, Viola Davis, Paul Dano and Peter Sarsgaard, like 'Ghosted,' 'Knight and Day' also feature covert operations and unlikely team-ups, making this the perfect movie to watch next.
Read More: Best Comedy Movies of All Time