A loose remake of the 1960 Rat Pack movie of the same name, 'Ocean's Eleven' is a heist comedy that follows Danny Ocean (George Clooney) who recruits a group of exceptionally slick con artists to achieve his aspirational and extremely challenging end goal, which is to rob three Vegas casinos run by his nemesis (Andy Garcia). Witnessing them effortlessly execute their heist employing mesmerizing sleight-of-hand people is a feast for the eyes.
Their hijinks culminates in a climax that's capped by great performances by its star-studded ensemble, including Clooney, Brad Pitt, Matt Damon, Casey Affleck, Don Cheadle, and Julia Roberts among others. For this list, we've put together similar heist movies that showcase smooth criminals trying to beat the odds stacked against them as they not only avoid getting caught but meet their seemingly impossible objectives. You can watch most of these movies like 'Ocean's Eleven' on Netflix, Hulu, or Amazon Prime.
7. The Town (2010)
Based on the Chuck Hogan novel 'Prince of Thieves,' 'The Town' puts Ben Affleck's impressive directorial chops on full display. Affleck stars alongside uber-talented cast members such as Jeremy Renner, Rebecca Hall, and Jon Hamm. The movie tells the tale of a proficient group of thieves whose entire trajectory changes when one of the members falls for the manager of a bank they once robbed. The story creates a fully-rendered picture of a man poised at a crossroads as he's willing to leave his troubled past behind, but life just wouldn't have it his way.
6. The Usual Suspects (1995)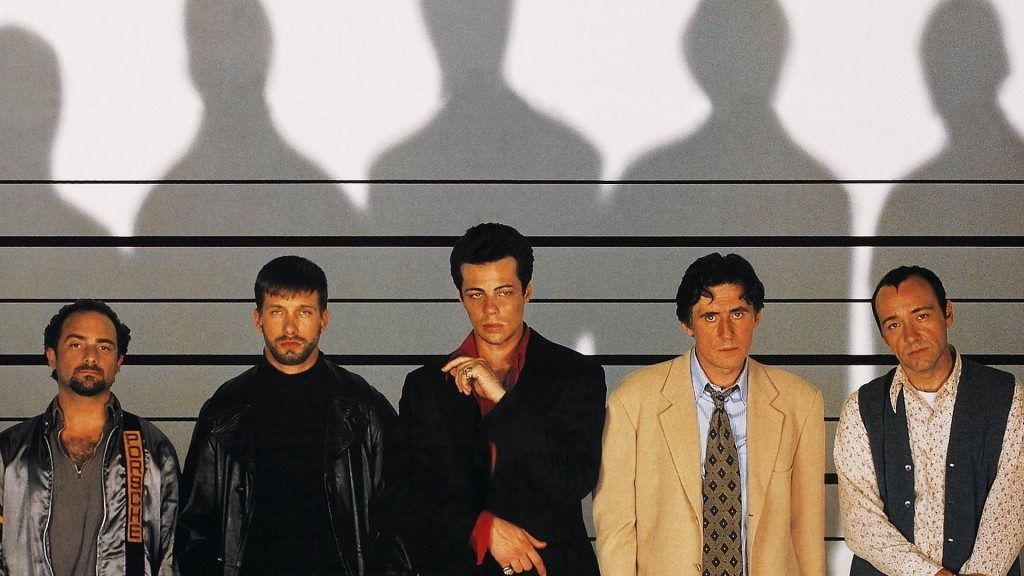 'The Usual Suspects' is a witty and ingeniously crafted heist movie that slowly but surely turns out to be a modest thriller that pays off oh-so-gratifyingly! Five seasoned criminals meet – in a happenstance manner on the surface – in a police lineup and unanimously decide to pull a job together, which – surprise, surprise – doesn't go as planned. The movie outsmarts most with its breathtaking twist at the end. 'The Usual Suspects' deservingly earned two Oscars for Best Actor in a Supporting Role (Kevin Spacey) and Original Screenplay at the 68th Academy Awards.
5. A Fish Called Wanda (1988)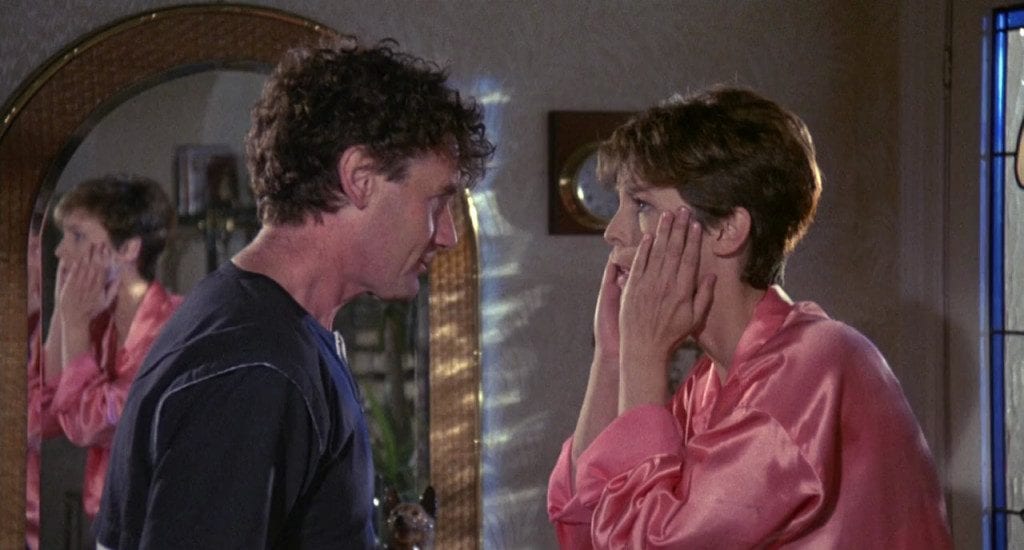 'A Fish Called Wanda' is hands down one of the funniest heist movies in cinematic history. The story revolves around a group of criminals who commit a robbery of exorbitant diamonds, but out of sheer force of habit, try to con one another out of the loot, providing ample room for bonkers joviality. Jamie Lee Curtis, Kevin Kline, John Cheese, and Michael Palin turn in a remarkable performance, which even led Kline to earn an Oscar win for best supporting actor.
4. Logan Lucky (2017)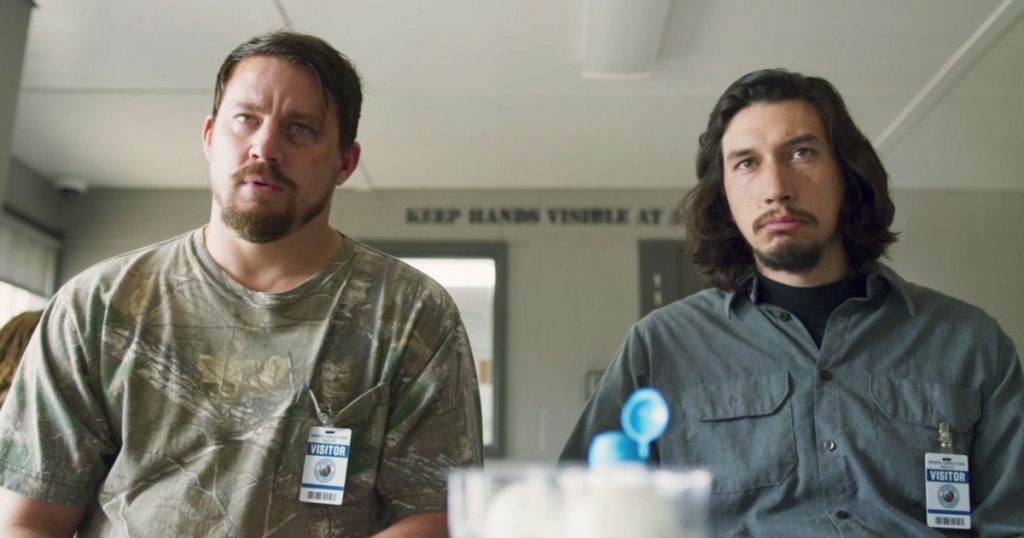 Another gem from 'Ocean's Eleven' director Steven Soderbergh, 'Logan Lucky' proves to be a great lighthearted crime movie. Starring Channing Tatum, Adam Driver, Daniel Craig, and Riley Keough in the lead roles, the movie follows a crew of self-proclaimed hillbillies that hatches a plan to rob a motor speedway. 'Logan Lucky' is entertaining, unpredictable, quirky, and packs in copious amounts of hilarity that makes it a must-watch – one that's worthy of being on your radar.
3. Bonnie and Clyde (1967)
It would be a crime if we didn't include the cornerstone movie of this genre that clearly stands the test of time and has paved the way for many films to follow its lead. Based on real-life criminal couple, 'Bonnie and Clyde' centers on infamous titular protagonists – Bonnie Parker and Clyde Barrow – a deliriously glamorous couple who go about robbing banks and jet-setting around the globe just for the thrill of it, because they've got nothing better to do. Their misadventures quickly lead them to become notorious celebrities, which ultimately doesn't end well for either.
2. Reservoir Dogs (1992)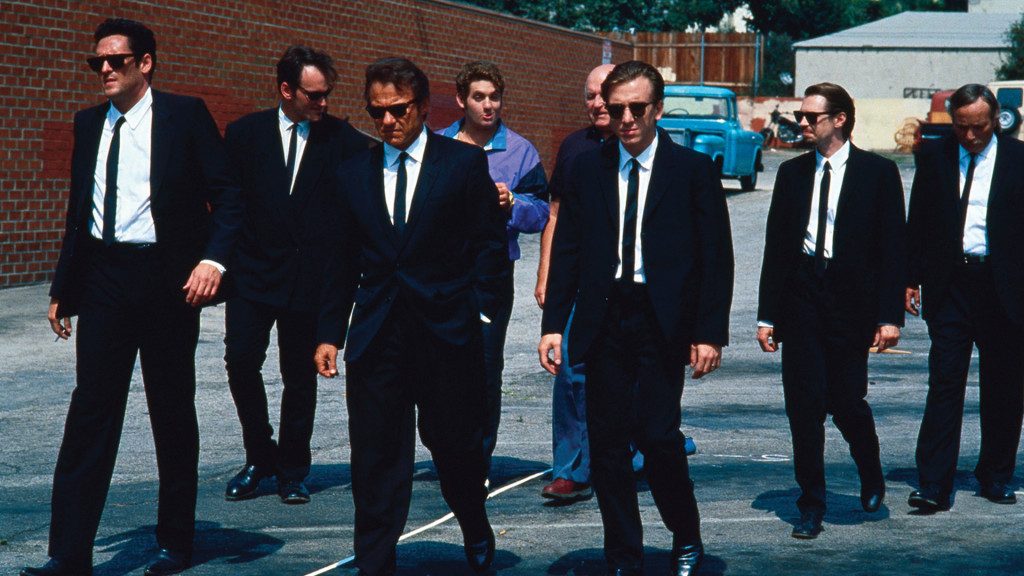 'Reservoir Dogs' marks Quentin Tarantino's directorial debut, and the movie, after premiering at the Sundance, instantly solidified his position in Hollywood as he so admirably proved his mettle in filmmaking. It has all the trademark Quentin elements – nonlinear storytelling, profanity, extreme violence, sharp dialogues, iconic imageries, and slow-burning plotlines. The movie follows six criminals who band together for a stick-up that goes terribly awry. If you've somehow not watched this movie, we highly recommend you queue this one next.
1. Inception (2010)
Sci-fi auteur Christopher Nolan takes the heist premise and adds the human psychological layer on top of that to create a dazzling labyrinthine thriller. The story follows a team that attempts to steal (and implant) valuable corporate secrets from the mind of their target by entering their subconscious. Starring a knockout ensemble, including Leonardo DiCaprio, Joseph Gordon-Levitt, Ellen Page, Tom Hardy, and Cillian Murphy, 'Inception' is an intricately woven story that doesn't cross over into the slippery incoherent territory but pushes the boundaries of your mind to mind-bogglingly great effect.
Read More: Where Was Ocean's Eleven Filmed?