'80 for Brady,' directed by Kyle Marvin, is a sports comedy revolving around a friend group of four elderly women who are fans of the football team— Patriots— and its star quarterback player Tom Brady. This 2023 movie has a star-studded ensemble cast of Lily Tomlin, Jane Fonda, Rita Moreno, and Sally Field, with appearances from other celebs like Patton Oswalt, Guy Fieri, and of course, Tom Brady himself. The movie follows four longtime best friends— Lou, Trish, Laura, and Betty. The four women are die-hard Patriot fans and decide to go see their favorite player Tom Brady play in the 2017 Super Bowl in Houston. What follows is a series of hilarious blunders and chaos.
If you enjoyed the quirky, charismatic characters from '80 For Brady' and are looking for similar movies with fun group dynamics, then this list of recommendations has got you covered. You can watch most of these movies like '80 For Brady' on Netflix, Amazon Prime, and Hulu!
8. Moving On (2022)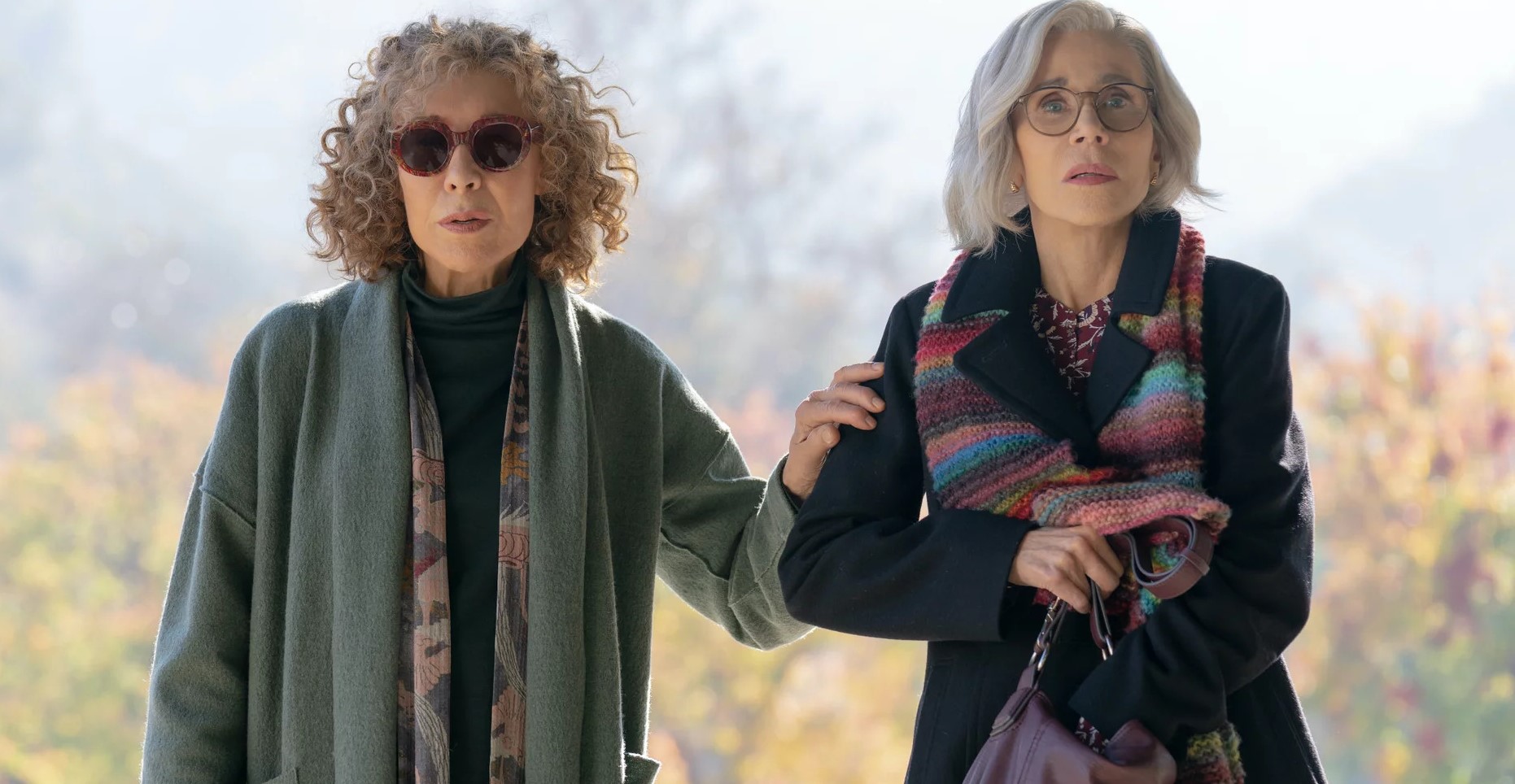 Starring Jane Fonda and Lily Tomlin, 'Moving on' is a comedy written and directed by Paul Weitz. In this movie, two estranged friends, Claire and Evelyn, reunite after years at their mutual friend's funeral. As the two band together, they plan murderous revenge upon their deceased friend's husband and, in the process, reconnect with each other. This movie utilizes dark comedy and presents an enjoyable dynamic between the two main characters. If you are a fan of Jane Fonda and Lily Tomlin and liked seeing them on screen together in '80 For Brady,' then you'll 'Moving On' as well.
7. Sex And The City (2008)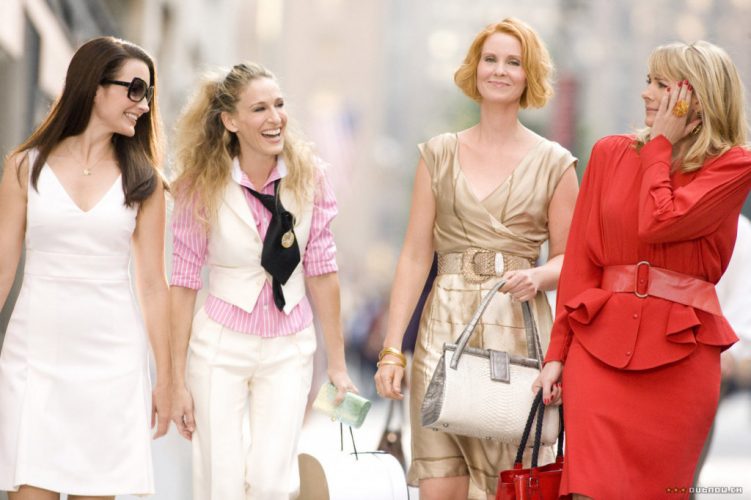 'Sex and The City' is a cinematic continuation of the popular TV show of the same name. It's the feature film directorial debut of Michael Patrick King and follows the story of Carrie Bradshaw and her friends following the events of the TV show. Carrie, Samantha, Charlotte, and Miranda maneuver their lives in New York City and the consequent problems that follow. This romantic comedy, like '80 For Brady,' involves the same base plotline of female friendship, but unlike '80 For Brady,' in this movie, viewers will find a brand of drama unique to this story and its characters.
6. Tag (2018)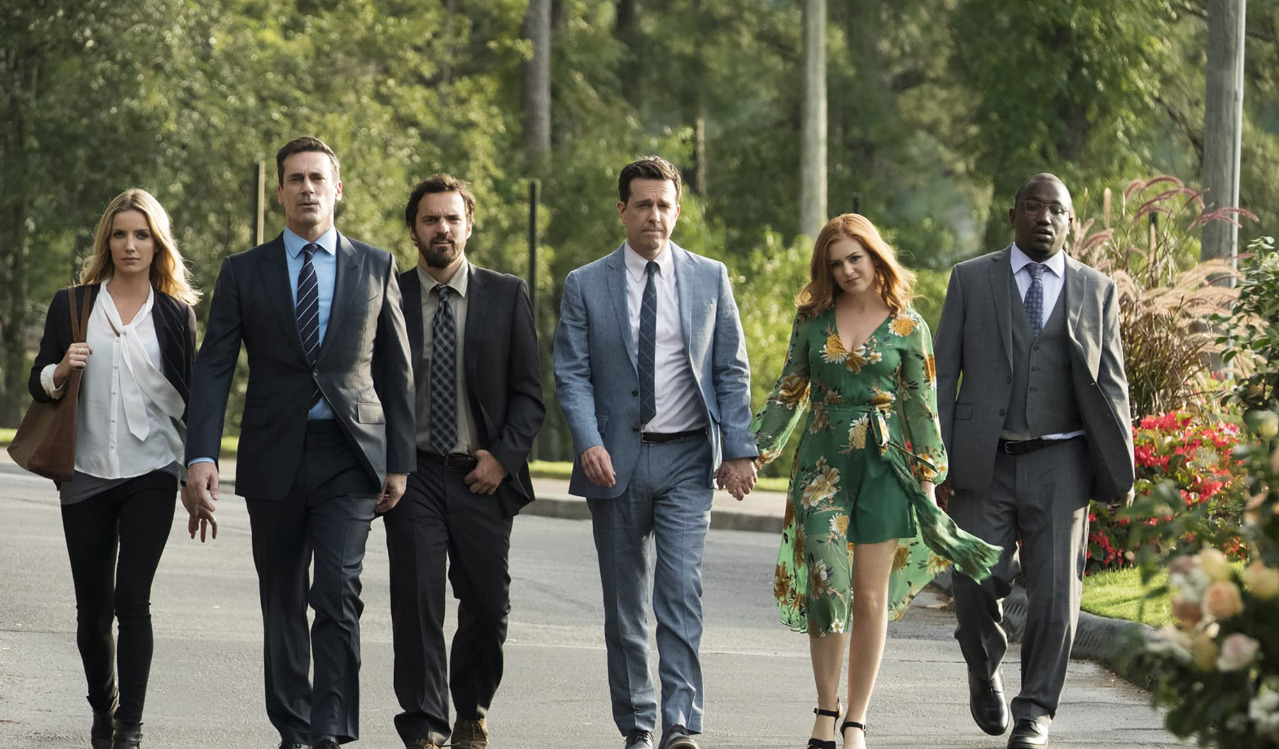 Based on a true story, 'Tag' is the feature film directorial debut of Jeff Tomsic. This ensemble comedy stars many hilarious actors like Jeremy Renner, Jon Hamm, and Jake Johnson, among many others. The story follows a group of childhood friends who play a highly competitive game of tag for one month every year. However, this year the game clashes with the sole undefeated player— Jerry's wedding. The already ridiculously high stakes have never been higher. Like '80 For Brady,' this movie also portrays a chaotically fun friend group and tells a heartfelt story of friendship through entertaining humor.
5. Last Vegas (2013)
Directed by Jon Turteltaub, 'Last Vegas' is a comedy starring Michael Douglas, Robert De Niro, Morgan Freeman, and Kevin Kline. The movie follows the story of four elderly friends, Billy, Paddy, Archie, and Sam, as they take a trip out to Las Vegas to celebrate Billy's bachelor's party. On this trip, the four friends face their past and the realities of their future while their friendship with one another is tested. 'Last Vegas' and '80 For Brady' share many similarities, both are centered upon a group of older friends as they undertake a trip and learn new lessons that ultimately strengthen the bond of their friendships.
4. Plan B (2021)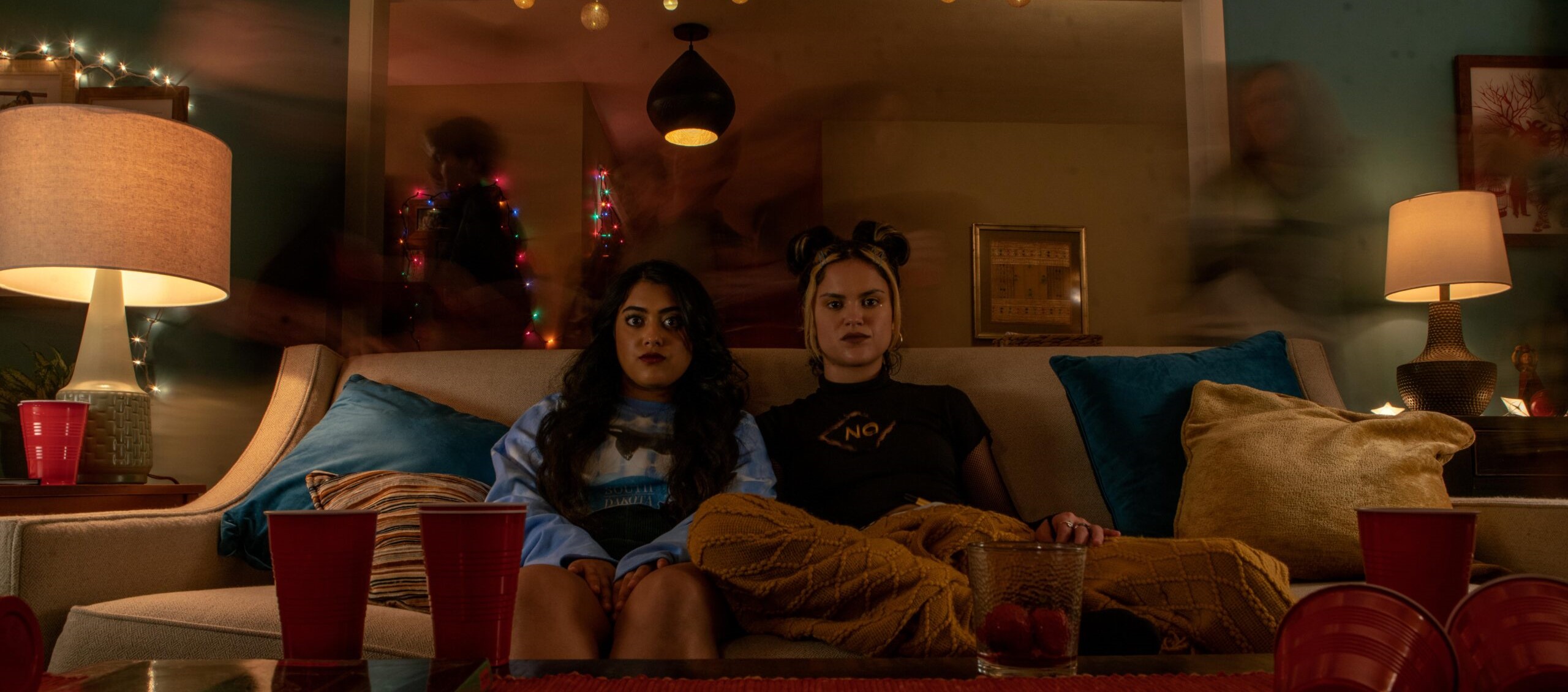 Sunny is a goody-two-shoes whose best friend is the rebellious Lupe. After Sunny's first sexual encounter, she is now in need of a Plan-B pill to avoid unwanted underage pregnancy. The two friends embark on a 24-hour journey to get their hands on the contraceptive pill and bond along the way. 'Plan B' is a teen coming-of-age comedy directed by Natalie Morales. Like the women in '80 For Brady,' Sunny and Lupe from 'Plan B' also have to face many challenges and hurdles to reach their goals. Both movies tell entertaining and funny stories of female friendship and camaraderie, so if you liked '80 For Brady,' then you would enjoy the humor and character arcs presented in 'Plan B.'
3. The Hangover (2009)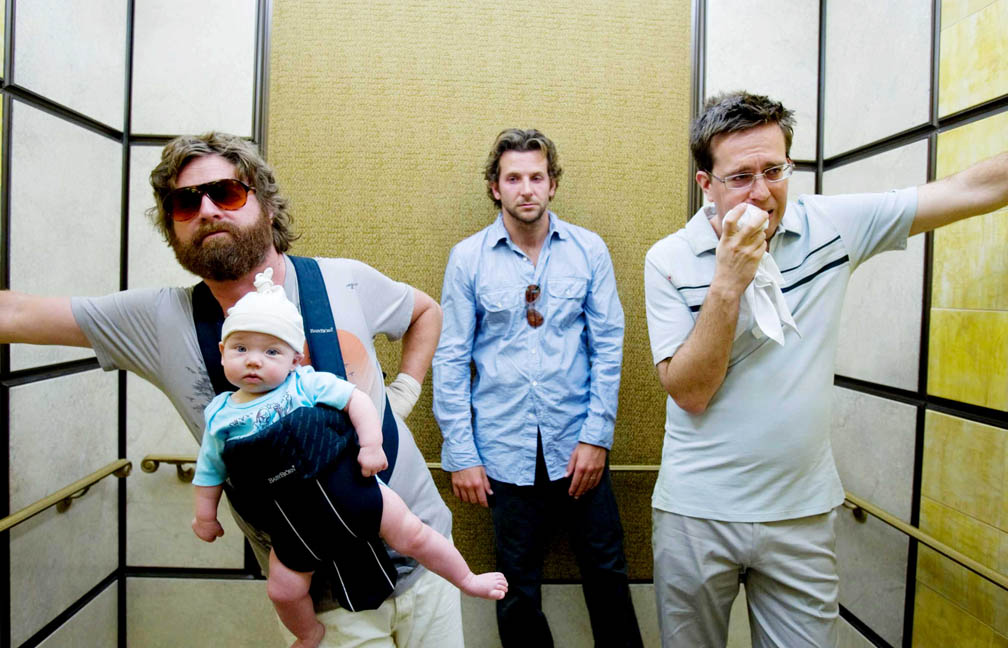 'The Hangover' is the first installment in its trilogy, and upon its release quickly became a classic for fans of R-rated comedies. Directed by Todd Phillips, it stars Bradley Cooper, Ed Helms, and Zach Galifianakis as its main characters. The plot follows three friends, Phil, Stu, and Alan, as they wake up after a night of wild partying for their friend Doug's bachelor party. They wake with no memories and no Dough, but instead, a baby and a tiger. Now the three gravely hungover friends have to find Doug and get him to the Church in time for his wedding. 'The Hangover' and '80 For Brady' are both ensemble comedies revolving around friend groups. Though 'The Hangover,' as mentioned earlier, is R-rated, unlike '80 for Brady,' the movies still share similar themes and follow a classic "expedition gone wrong" plotline.
2. Bad Moms (2016)
'Bad Moms' is written and directed by Jon Lucas and Scott Moore and stars Mila Kunis, Kristen Bell, and Kathryn Hahn as its trio of lead characters. The movie follows Amy, a suburban mother of two overachieving kids, with one exhausting job and a husband— who she finds out to be unfaithful. Stressed and worn out, she decides to ditch her perfect mom act and strikes up a friendship with two other mothers: Carla, an easy-going single mom, and Kiki, an overworked stay-at-home mom. As the three let loose, they indulge in a wild night of freedom from their motherly duties. 'Bad Moms' like '80 For Brady' revolves around a fun and entertaining journey involving a group of friends. If you liked the characters from '80 For Brady' and are looking for a similar hilarious female ensemble comedy, then 'Bad Moms' is for you.
1. Wine Country (2019)
Directed by Amy Poehler, 'Wine Country' is her directorial debut, in which she stars alongside Maya Rudolph and Tina Fey, among others. Abby plans a weekend-long trip to Napa for Rebecca's 50th birthday and invites their four longtime friends, Catherine, Val, Naomi, and Jenny. Everyone tries to use this trip as a distraction from their own personal problems, but eventually, things go out of hand as their issues inadvertently affect the trip. Fans of '80 For Brady' will enjoy this girls-trip flick and find group dynamics similar to the ones between the women in '80 For Brady.' With a hilarious cast of characters and a straightforward premise, 'Wine Country' will make for a fun, worthwhile watch.
Read More: Is 80 for Brady Based on a True Story?