Netflix's 'Best. Christmas. Ever!,' a comedy holiday film, brings the story of two drastically different families who come together to spend their Christmas together. Charlotte Sanders receives a family newsletter from Jackie Jennings every year around the holidays. However, the long list of unbelievable accomplishments leaves the woman insecure about her own drab life, leading her to believe the other woman must be lying. Therefore, when a twist of fate compels the Sanders to spend Christmas with The Jennings, Charlotte uses the unfortunate opportunity to uncover the truth about Jackie's life.
Instead, Charlotte discovers something much better and learns a lesson in friendship. The film equips a simple yet entertaining plotline to focus on festive themes like family, friendship, and the indomitable magic of Christmas. Thus, like any good Christmas movie, 'Best. Christmas. Ever!' may leave the viewers filled with the holiday spirit and searching for similar watches.
8. Four Christmases (2008)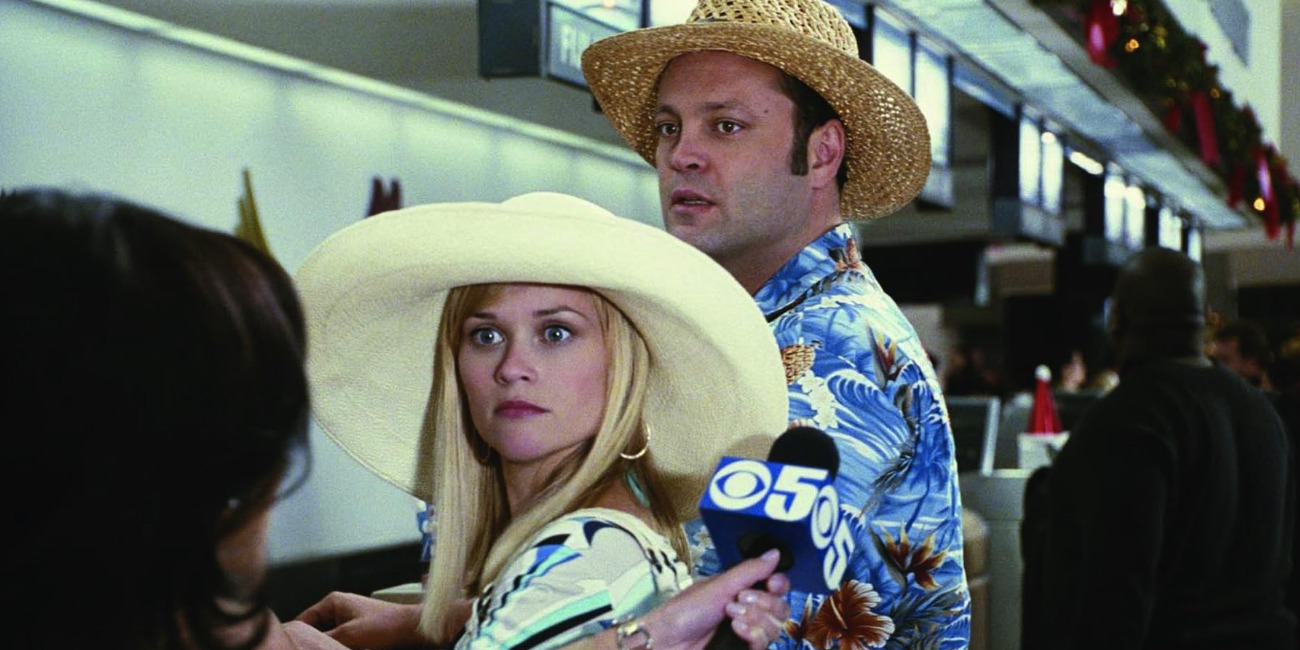 Viewers looking for a Christmas movie that specializes in chaotic family dynamics will find 'Four Christmases' starring Reese Witherspoon and Vince Vaughn to be a hilarious watch. Kate and Brad each come from divorced households and routinely find excuses to skip out on spending the holidays with their families. However, this year, an unlucky encounter forces them to visit each of their parents for the festive celebration on the same day. Lawless family reunions ensue.
The exploration of Kate and Brad's relationship, as it grows with their understanding of their partner's family lives, might remind viewers of the roadblocks Charlotte faces in her own marriage with Rob in 'Best. Christmas. Ever!' However, the films' primary thread of commonality comes from their shared depiction of the mayhem that holiday reunions can lead to.
7. A Christmas Story (1983)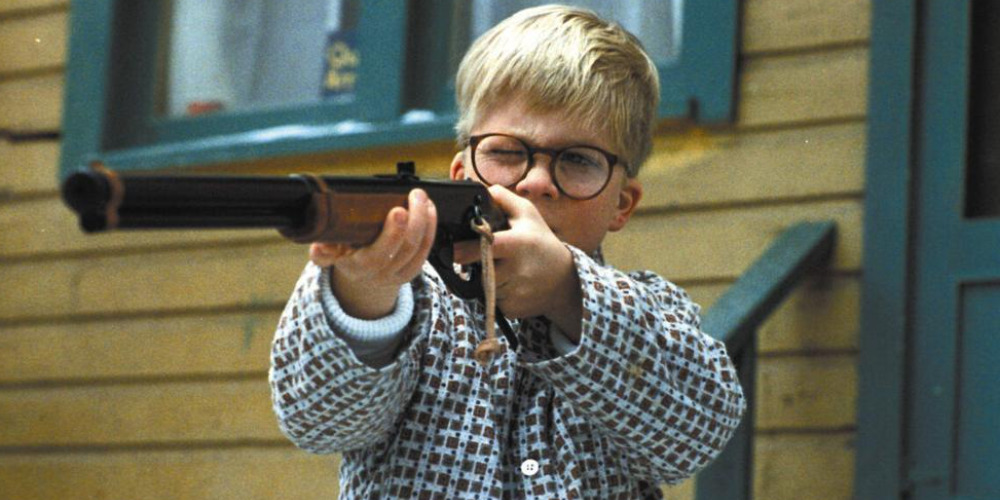 A true holiday classic, 'A Christmas Story,' directed by Bob Clark, remains a timeless tale of seasonal fun explored through the perspective of a young boy. At the ripe age of nine, the only thing Ralphie Parker wants this Christmas more than anything is a BB Gun, specifically the Red Ryder Range 200 Shot. The only problem? Every adult in his life seems to agree that a BB gun will only help him shoot his eye out and nothing else. Still, the young boy continues dreaming of his perfect present, dodging bullies, his mother's disapproval, and his father's crankiness until the magical Christmas day finally arrives.
If 'Best. Christmas. Ever!' has left you craving more movies that blend the seasonal genre with cheerful family stories, 'A Christmas Story' will make for the perfect addition to your Christmas watchlist.
6. Christmas with the Kranks (2004)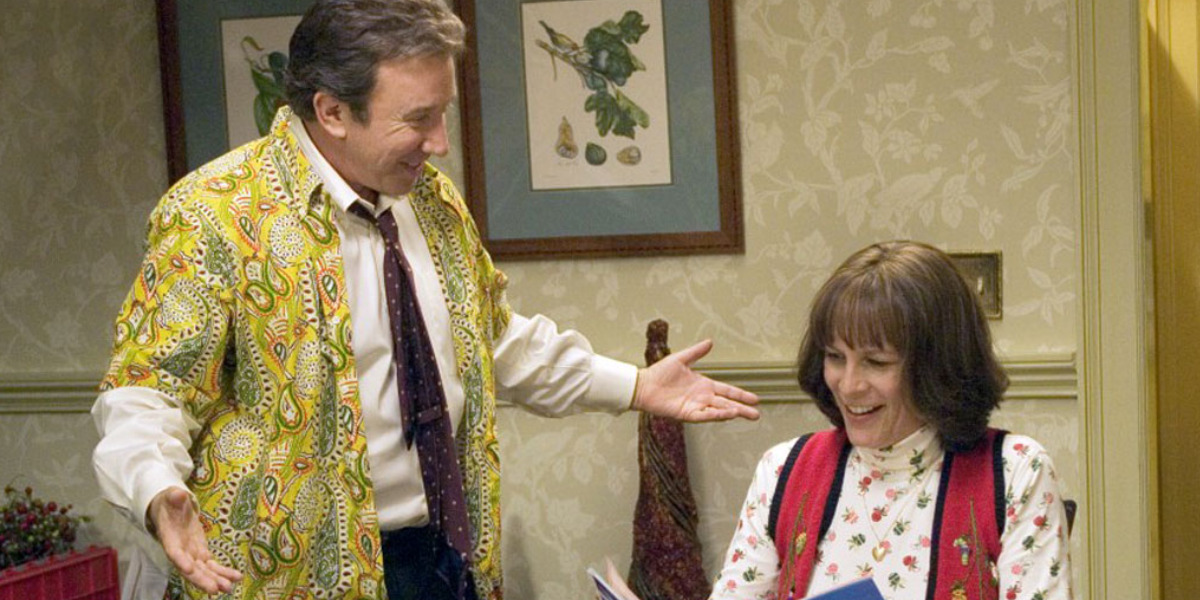 A family comedy film dedicated to the holiday's magical time, Joe Roth's 'Christmas with the Kranks' follows the titular Krank family following their decision to ditch Christmas. After their daughter, Blair, joins the Peace Corps, effectively dropping out of Christmas time for the first time ever, her parents, Luther and Nora, decide to numb the pain with a vacation in the Caribbean. However, their vacation requires them to skip Christmas altogether, which proves to be near-impossible in their holiday-loving neighborhood. To make matters worse, at the eleventh hour, Blair decides to return home for the joyous day of December 25th.
At its core, the film, with its outlandish plot points and bizarre humor, remains a reminder of the inescapable holiday spirit. Therefore, if you enjoyed the disorderly celebration, the Jennings and Sanders families get up to in 'Best. Christmas. Ever!' you might enjoy this Tim Allen and Jamie Lee Curtis starrer film.
5. The Guardians of the Galaxy Holiday Special (2022)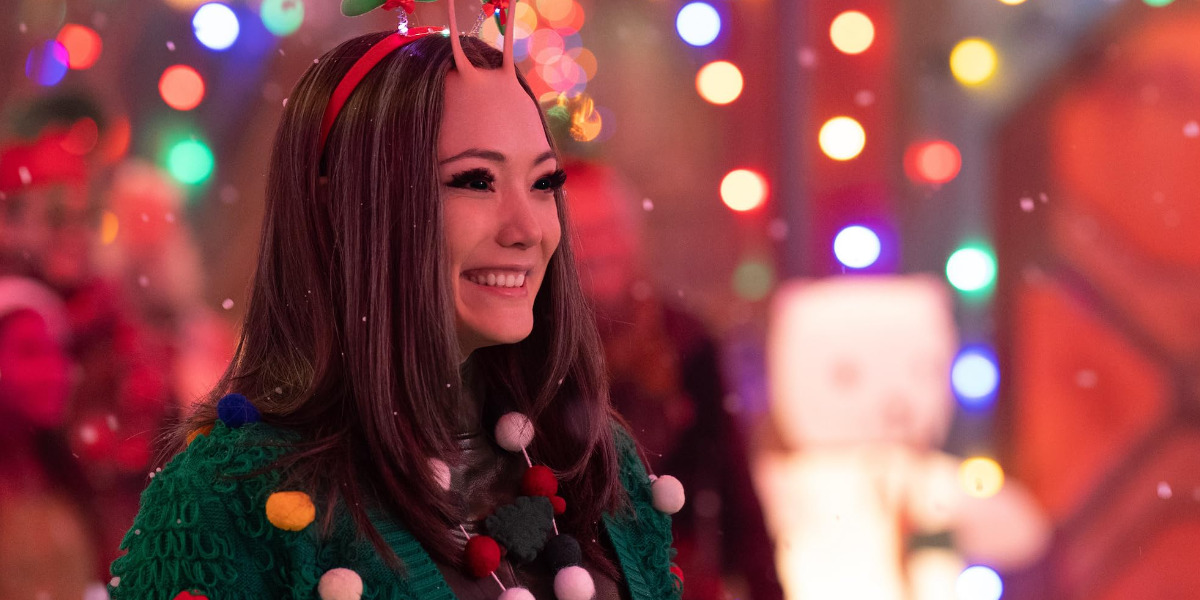 Although an unconventional Christmas film, Marvel's 'The Guardians of the Galaxy Holiday Special,' directed by James Gunn, captures all the beats of a seasonal flick. After suffering from a great personal tragedy, Peter Quill's spirits remain at an all-time low, compelling his intergalactic superhero team to do something special for him. Lucky for them, Christmas is unfolding just in time on Earth. Together, Drax and Mantis, two of the Guardians most poorly-versed in human etiquettes, decide to bring the perfect gift for their beloved Star-Lord: his childhood hero, Kevin Bacon.
Ripe with humor, moving graphics, and compelling storytelling, this film employs a unique take on Christmas while still staying true to the genre. Furthermore, the Found Family aspect of The Guardians and their dynamic will appeal to anyone who enjoys Christmas movies centering around family relations.
4. Happiest Season (2020)
Clea DuVall's 'Happiest Season,' starring Kristen Stewart, charts a story about a chaotic family reunion with a queer love story at its center. Abby and Harper are happily in love, with barely any roadblocks in their relationship. Yet, once the holiday season rolls around, it starts to spell trouble for the young lesbian couple. Even though Harper invites her girlfriend to spend Christmas with her family, she forgets to mention the fact that her family thinks she's straight until the last minute.
As such, the couple is promptly shoved back into the closet, causing complications between their relationship and Harper's tradition-obsessed family. Although drastically different on paper, 'Best. Christmas. Ever!' and 'Happiest Season' both delve into the importance of friendships and familial relationships, especially in the context of the holidays. Thus, you should give this rom-com a try if you're in the mood for a feel-good and just a little corny Christmas family watch.
3. The Holiday (2006)
Directed by Nancy Meyers, 'The Holiday,' with Kate Winslet and Cameron Diaz, has been a staple Christmas rom-com film for a while now. After going through tumultuous romantic undertakings, Iris and Amanda, separated by the Atlantic Ocean but kindred in their experiences, decide to swap houses for the holidays. As the two women settle in for Christmas away from home in the foreign lands, each unexpectedly runs into local guys who change their perspective on love for the better.
'The Holiday' highlights the overwhelming nature of the festive season, particularly in regards to romantic expectations, much like how 'Best. Christmas. Ever!' does with Charlotte and Jackie striving for their perfect Christmases. Still, both films maintain the magical nature of the holidays and leave a positive impact on the viewers.
2. Let It Snow (2019)
Based on a best-selling novel by John Green, Maureen Johnson, and Lauren Myracle, 'Let It Snow' is a holiday rom-com about evolving romantic and platonic relationships. After a snowstorm hits their town, a group of teenagers find themselves brought together to spend Christmas Eve in each other's company. From there, different characters, including best friends Tobin and Angie, tentative lovebirds Dorrie and Kerry, and the former's best friend, Addie, go down unexpected paths and emerge forever changed as Christmas passes over their small town.
Through a multitude of storylines, focusing on different characters and their narratives, 'Let It Snow' presents an entertaining Christmas tale with something for everyone. Thus, it becomes a no-brainer holiday film to enjoy with your friends and families. Especially for people looking for a story focusing on the significance of friendships after watching the same highlighted in 'Best. Christmas. Ever!'
1. A Bad Moms Christmas (2017)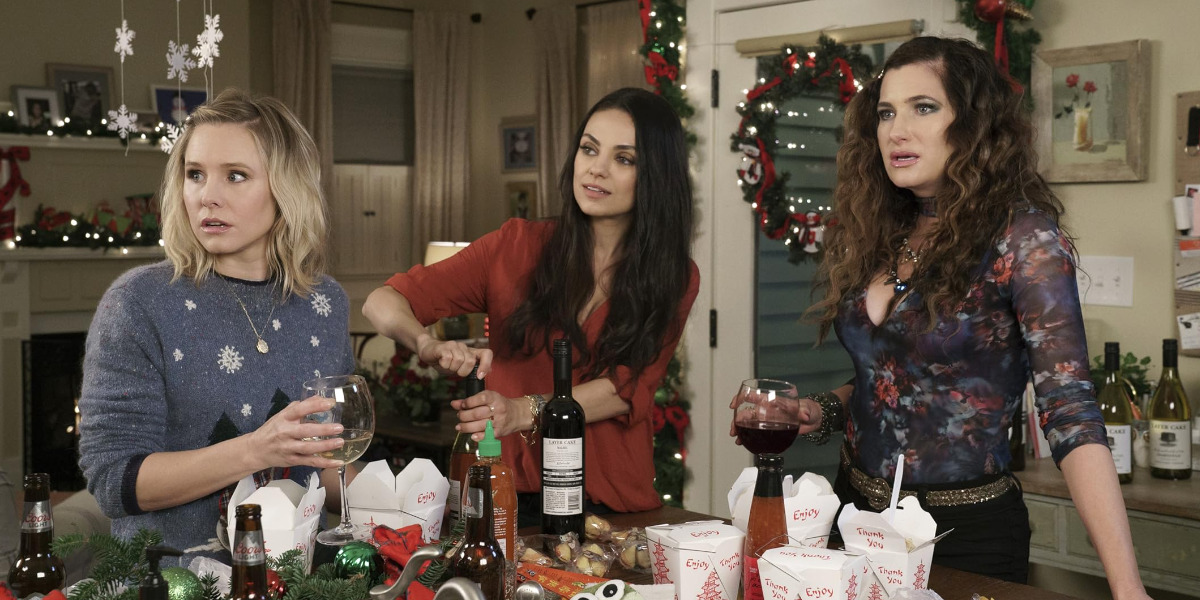 A sequel to 'Bad Moms,' 'A Bad Moms Christmas,' directed by Jon Lucas and Scott Moore, brings a festive twist to Amy, Kiki, and Carla's story. The eccentric trio of mothers already have a lot on their hands as Christmas rolls around, promising a tough time for them full of shopping, gift-wrapping, and baking on top of their regular kids-wrangling responsibilities. As such, things take an even more disastrous turn when their controlling mothers decide to pay them a visit to increase the holiday spirit. Like 'Best. Christmas. Ever!' this film also brings female friendships to the limelight and highlights the grating pressure that often accompanies Christmas.
Read More: Best Christmas Movies on Netflix Right Now