Netflix's iconic watermark acts as a metaphor for the streaming giant's ever-increasing grip on the entertainment content we consume everyday. The streamer has been able to spread its wings far and wide in terms of memorable original content, be it films or television shows. And, as their reputation and oeuvre started getting stronger, they also started taking risks such as spending huge chunks of money on originals. In terms of films, starting with their first global release 'Beasts Of No Nation' (2015), Netflix showed that they mean business and are not afraid to push the boundaries while experimenting with new themes and untold stories. The major breakthrough the streaming platform received in terms of film production came in 2018 when the Alfonso Cuaron directorial 'Roma' went on become a huge critical success with two Academy Award wins.
With its constantly increasing number of originals, Netflix started releasing new features on its platform frequently. Peter Sullivan's 'Secret Obsession,' starring Brenda Song, Mike Vogel and Dennis Haysbert, is the latest addition to the Netflix slate of original movies. Song plays the leading character Jennifer Williams whom we meet after she wakes up from an unconscious state. It soon becomes clear that Jennifer is suffering from amnesia and she even fails to recognize her own husband. As the relationship between Jennifer and her husband unfolds, we learn that her husband might not be the one who he pretends to be. 'Secret Obsession' is an intensely-paced psychological thriller where trust and love have gone for a toss. So, without further ado, here is the list of best movies similar to 'Secret Obsession' that are our recommendations. You can watch several of these movies like 'Secret Obsession' on Netflix, Hulu or Amazon Prime.
8. Dressed To Kill (1980)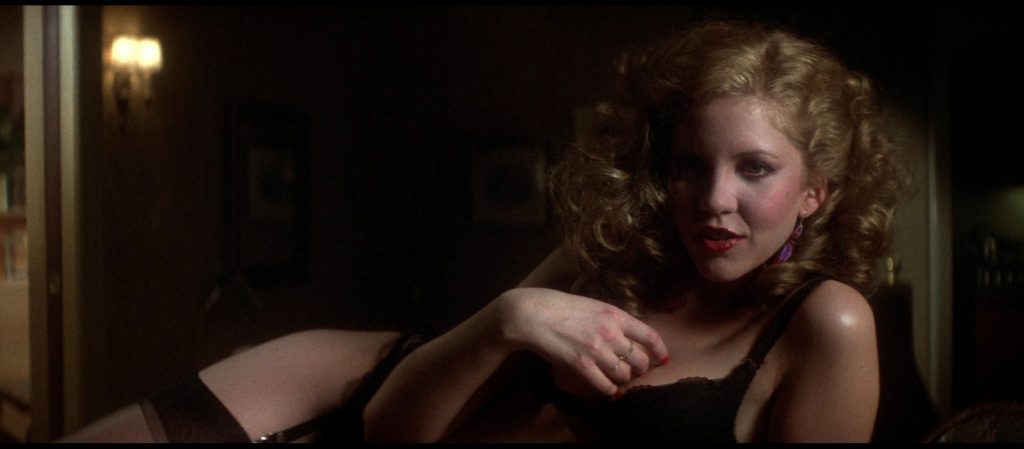 In this seminal 1980 psychological thriller, Brian De Palma weaves a terrifying tale of murder and suspense unfolds in the backdrop of a shadowy New York City. The story begins with a woman called Kate Miller who is sexually frustrated and even offers to sleep with her therapist Dr. Robert Elliott (Michael Caine, an offer he refuses on the face. Soon, Kate is murdered by a tall blonde woman with a long knife. Though the assassin tries to carry out the job discreetly, her face is unknowingly revealed to a sex worker named Liz Blake. In order to protect her identity, the killer has to eliminate Liz at any cost.
Rest of the story follows Liz as she tries to escape the wrath of the cold-blooded killer through the dark alleys and sinister corners of New York cityscape. 'Dressed To Kill' is an intense and intriguing feat crafted by a master of the trade. Though the story of the film is not that innovative, it is the style with which it is told that makes 'Dressed To Kill' an experience to behold. De Palma packs a powerful punch by making this a psychological thriller, a whodunit and an intense note on haunting equations of identity. This is also the reason why 'Dressed To Kill' captures a spot on this list.
7. Fatal Attraction (1987)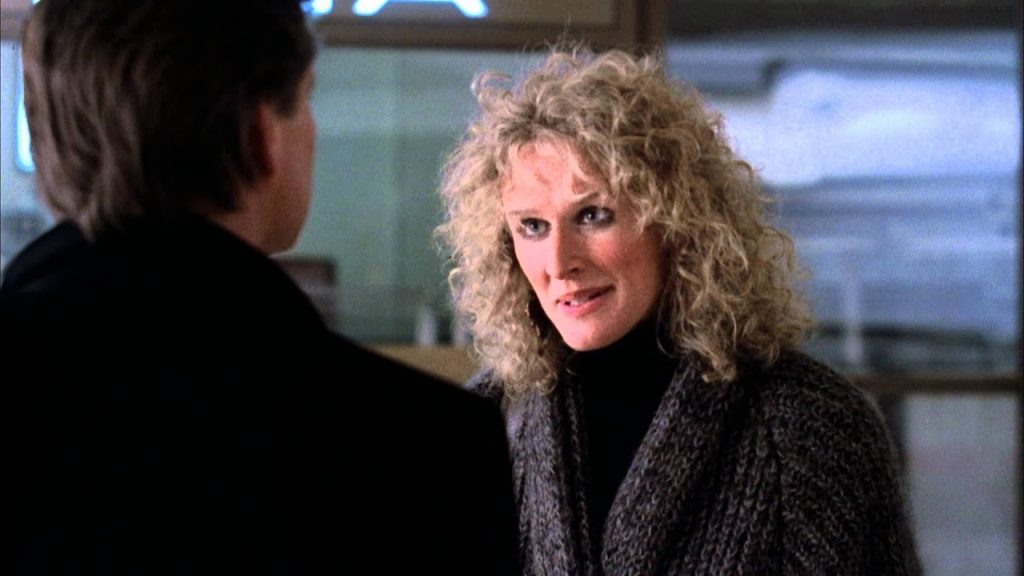 When Michael Douglas' character in 'Fatal Attraction' (1987), Dan Gallagher, first indulges in an extramarital fling with his colleague Alex, he hardly realizes what is in the pipeline. Alex, who seems a calm and intelligent lady at first, turns out to be one of the most violent and dangerous stalkers in the history of cinema. She is an outside entity who has been brought into the domestic space of the Gallaghers. But now she cannot separate herself from Dan, and will go to any extent to make sure he stays as her possession.
Academics and film theorists have entered into lengthy debates regarding the actual mental state of Alex and whether she is someone suffering from a borderline personality disorder or a psychopath. Debates aside, the movie went on to become a huge critical success and earned Glen Close an Academy Award nomination for her performance as Alex. To this day, 'Fatal Attraction' stands tall as one of the most shocking flicks in its genre.
6. Basic Instinct (1992)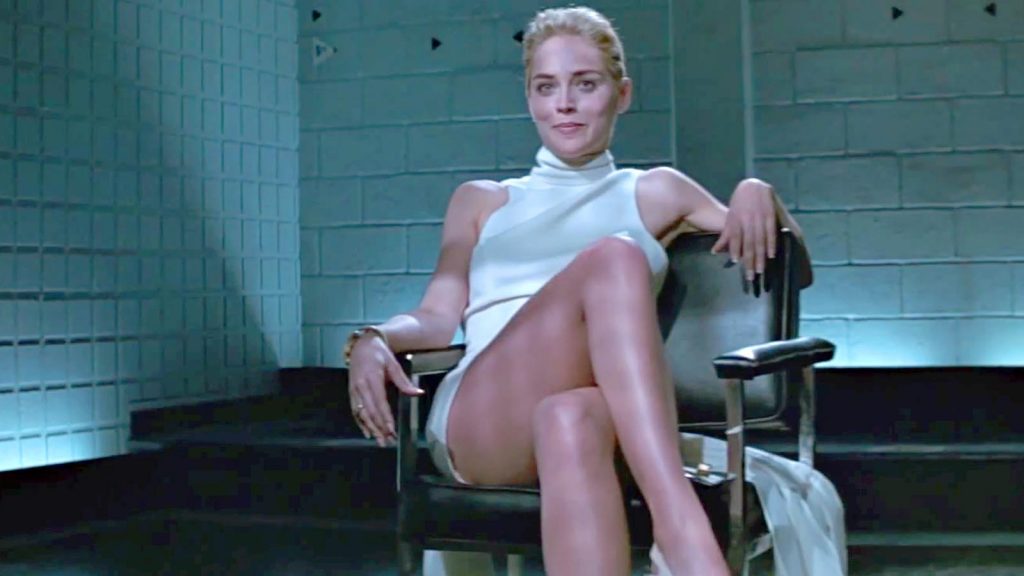 'Basic Instinct' is one of the most iconic films to have released in the 1990s, and owes its fame to a sensational plot and one particular scene which has now become the stuff of legends. The story follows a police detective named Nick Curran (Michael Douglas) as he tries to solve the murder of a famous rock star. During his investigation, Curran comes across the victim's girlfriend, crime writer Catherine Tramell (Sharon Stone) whom he suspects to be the killer. Tramell oozes such sexuality and charisma that even the finest police officers fail to extract information from her.
But Catherine has a tendency to befriend murderers and has even written a book exploring crime with all the details. 'Basic Instinct' will haunt you for days once you've seen the film, as nowhere else have we seen such a seductive femme fatale on screen. The film got a lot of attention because of a scene where Stone exposes herself while crossing her legs. While the cross-legged picture went on to become talk of the town, film historians and juries failed to acknowledge Stone's the stunning portrayal of Catherine Tramell.
Read More: Movies Like Basic Instinct
5. Gone Girl (2014)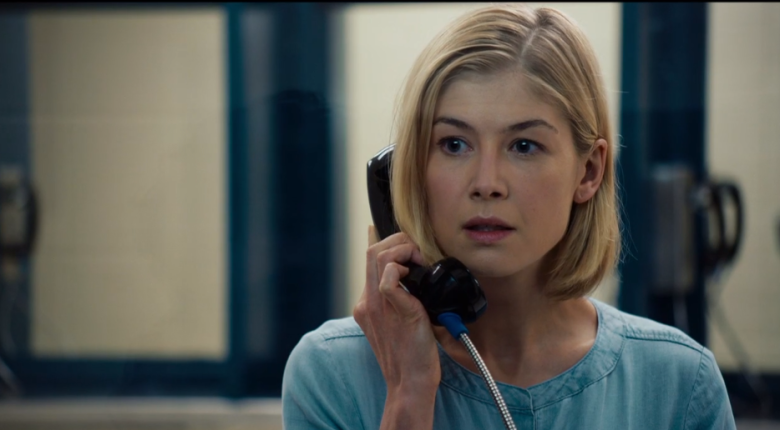 Each David Fincher film is a new benchmark in terms of treatment, content and performances. The maverick filmmaker has delivered one seminal movie after another throughout his long and illustrious career. Fincher's 2014 venture 'Gone Girl,' which is based on a book by Gillian Flynn, stands up to his legacy and boasts of a marvelous performance by the lead actress Rosamund Pike. She plays the role of Amy, wife of a writing teacher called Nick.
Her seemingly tranquil life take a turn for the worse when she learns that her husband is cheating on her. Burning in-and-out with wrath and grief, Amy fakes her own death down to the minutest details and disappears without any trace. Now, all the fingers point at Nick as the main culprit. Fincher is always keen to build up tension step-by-step throughout the course of the film, and 'Gone Girl' is no exception. From the titles itself, we feel that we are in the hands of a master who can play with our emotions and expectations as the story unfolds its hidden layers.
Read More: Movies Like Gone Girl
4. Enemy (2013)
A Dennis Villeneuve film has its own aesthetics and style which makes it clearly distinguishable from the work of any other director. Films like 'Polytechnique' (2009), 'Blade Runner 2049' (2017) and 'Arrival' (2016) bear his stamp of a slow-burning plot which keeps revealing itself to us as the narrative progresses. In the 2013 thriller 'Emeny', Villeneuve's approach remains the same and he comes off with flying colors as usual.
The plot centers around a college professor who comes across an actor who looks just like him. As their paths cross we realize what a harrowing sense of identity crisis descends upon the professor and his doppelganger alike. Villeneuve's masterful direction is ably supported by the restrained but magnetic performance of Jake Gyllenhaal in the double roles of Adam Bell and Anthony Claire.
3. Hard Candy (2005)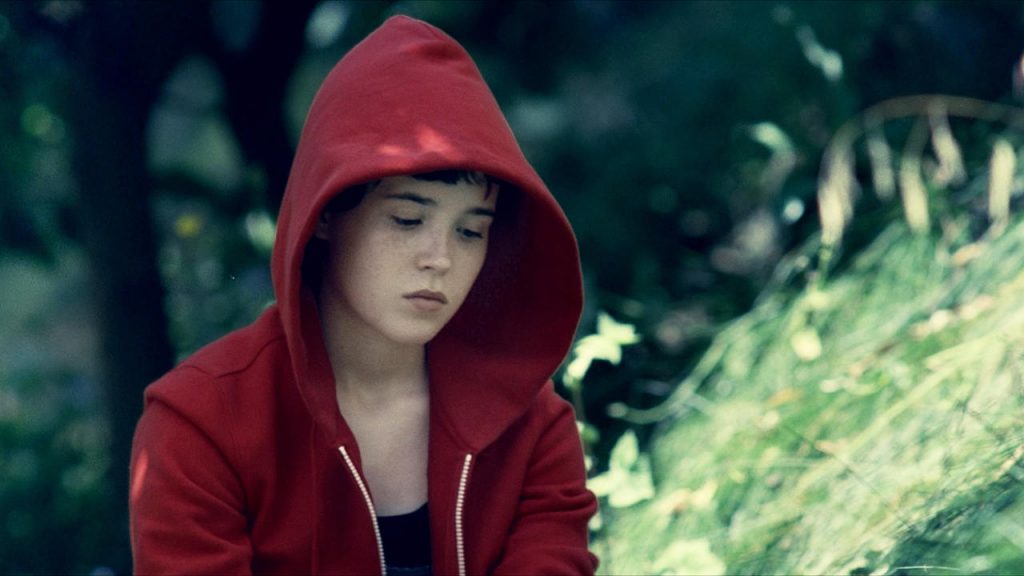 A staggering psychological thriller starring the brilliant Ellen Page as a 14-year-old teenager, 'Hard Candy' is the first feature film of director David Slade. Page's character, Hayley, learns that her online chat friend is a serial sexual offender who takes advantage of teenage girls to rape and murder them. Hayley embarks on a suicidal mission and turns up in his house. She wants to extract a confession from the killer or kill him for his evil deeds.
2005 was a time when social media was at its fetal stages and the ideas of online grooming or stalking were yet to become a part of our regular conversations. For a film to describe its effects so effectively, 'Hard Candy' became the talk of the town when it released. Page received acclaim for her tremendous performance as Hayley.
Read More: Movies Like Blade
2. Tom At The Farm (2013)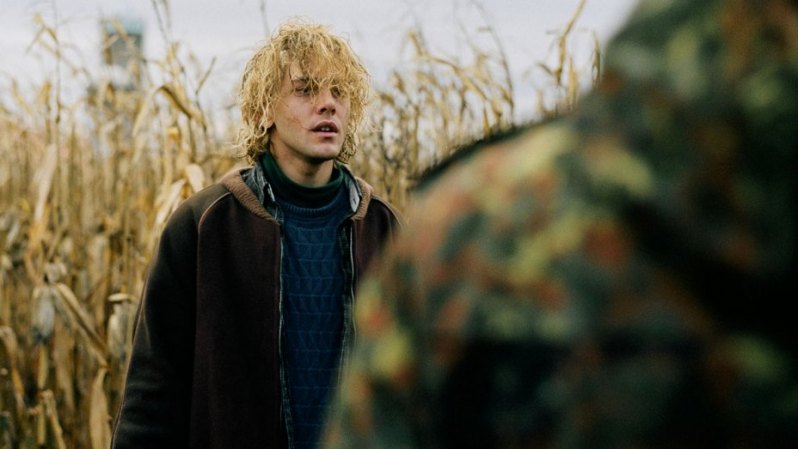 Among the filmmakers who have managed to grab our attention in recent years as fresh new voices in the world of cinema, the name of Xavier Dolan cannot be ignored. Dolan first came into the foray as an actor and later started writing and directing his own films while playing major roles in some of them. 'Tom at the Farm' is also one such film where Dolan himself plays the leading character Tom Podowski.
The plot follows Tom who travels from the city to a remote country farm to attend the funeral of his boyfriend Guillaume. Upong reaching there, Tom is stunned to learn that none of Guillaume's relatives knows anything about him. And to his surprise, they are expecting a woman in his place. Perplexed with the mystery, Tom hides his real identity from everyone. But soon, he finds himself locked in a cat and mouse game with Guillaume's brother Francis. Throughout the film, Dolan's approach reflects the influence of directors like Alfred Hitchcock and Ingmar Bergman. 'Tom at the Farm' is meditative, suspenseful and cerebral at the same time while leaving its mark of melancholy on us for a long time.
1. Stoker (2013)
'Stoker' is the Hollywood debut of the South Korean master, Park Chan-wook. With films like 'Joint Security Area' (2000), 'Thirst' (2009) and 'The Handmaiden' (2016) under his belt, Chan-wook has already proven to the world that he is an auteur in his own right. The story of 'Stoker' centers around a girl called India (Mia Wasikowska) who has lost her father Richard in a car accident. At the funeral, India and her mother, Evelyn (Nicole Kidman) come across a person called Charlie who claims to be Richard's brother. Charlie announces that he'd like to help the family and wants to move in with them.
To his dismay, a relative of the family turns up in the house and denies everything Charlie claims about his past. Watch this film for Kidman's performance if not anything else. The way she portrays a woman in need of a shoulder to cry on will etch the character in your mind forever. The film also raises important questions about family and identity through a subtle way of hiding them within the multiple layers of the narrative.
Read More: Movies Like Murder Mystery