A live-action adaptation of the tale of Tinker Bell, produced by Reese Witherspoon, is reportedly in development at Disney. The film is described as a "classic retelling" of the saga of Tinker Bell, one of the pivotal characters in J. M. Barrie's play 'Peter Pan' and its novelization 'Peter and Wendy.' Tinker Bell is a fairy and a companion of Peter Pan in Disney's 'Peter Pan' and 'Tinker Bell' franchises. Maria Melnik, who is known for writing 'Escape Room,' penned the movie. According to unconfirmed reports, Jennifer Lawrence is in consideration to play the protagonist.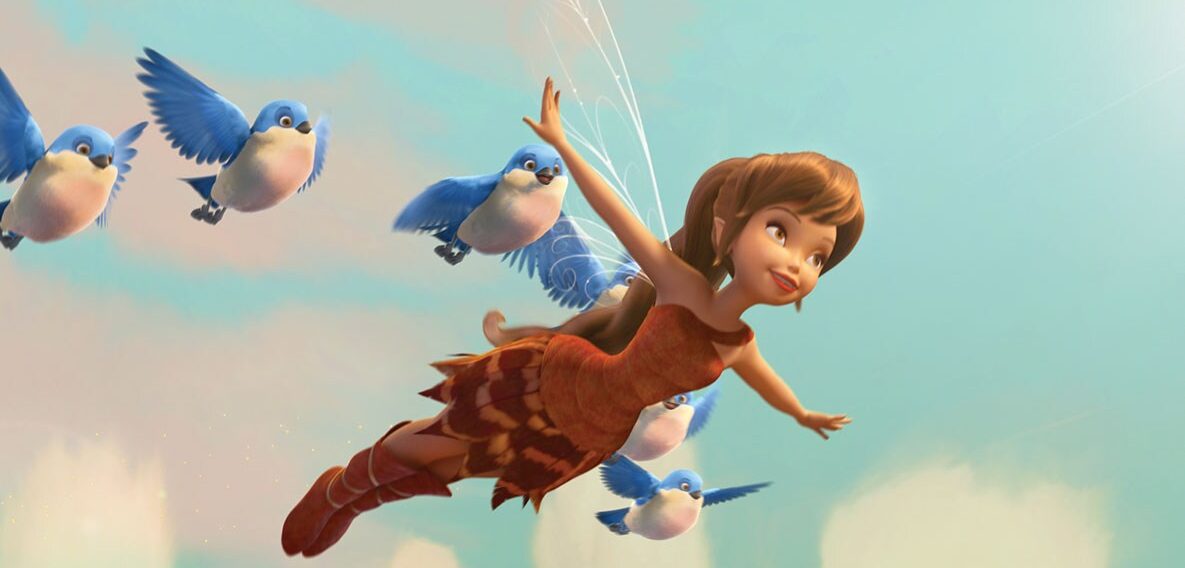 The movie was originally announced in 2015 with Reese expected to star in the same. As per recent developments, the Academy Award-winning actress will only produce the film, along with Bruna Papandrea ('Wild,' 'Gone Girl,' and 'Luckiest Girl Alive') and Lindsay Doran ('Sense and Sensibility,' 'The Firm,' and 'Sabrina'), without starring in the same. If Lawrence gets cast as Tinker Bell, the actress will be playing the character after portraying Maddie Barker in 'No Hard Feelings,' Lynsey in 'Causeway,' Kate Dibiasky in 'Don't Look Up,' etc.
Elizabeth Shapiro ('The Crossroads of History'), Victoria Strouse ('Finding Dory'), and Marti Noxon ('Sharp Objects' and 'Buffy the Vampire Slayer') were initially attached to the project as writers, only for Melnik to replace them. Melnik's popular credits also include Starz's science-fiction series 'Counterpart,' 'Escape Room: Tournament of Champions,' 'American Gods,' and 'Black Sails.'
Tinker Bell is a pivotal character in several Disney projects, ranging from the 1953 film 'Peter Pan' to the 2023 film 'Peter Pan & Wendy.' In 2008, Disney also launched a computer-animated film series revolving around Tinker Bell. The film series comprises six films, including the latest one 'Tinker Bell and the Legend of the NeverBeast.' The character also features in several films and television shows, including Steven Spielberg's 'Hook,' in which Julia Roberts plays the renowned character. In P. J. Hogan's 2003 film 'Peter Pan,' Ludivine Sagnier plays the fairy companion. Keira Knightley ('Pride and Prejudice') and Rose McIver ('iZombie') play the character in 'Neverland' and ABC's 'Once Upon a Time' respectively as well.
The most recent interpretation of Tinker Bell is in Disney's 'Peter Pan & Wendy,' directed by David Lowery ('A Ghost Story,' 'The Old Man & the Gun,' and 'The Green Knight'). Yara Shahidi, who is known for portraying Zoey Johnson in 'Black-ish' and 'Grown-ish,' Carmen Jalilo in 'Extrapolations,' and Young Olivia in 'Scandal,' plays Tinker Bell in the film.
Reese's Hello Sunshine produces the film for Disney. The production company produced/co-produced 'Wild,' 'Gone Girl,' 'Where the Crawdads Sing,' HBO's 'Big Little Lies,' Apple TV+'s 'The Morning Show,' Amazon Prime Video's 'Daisy Jones & the Six,' etc.
Read More: Best Reese Witherspoon Movies and TV Shows