Based on the similarly named British series, 'Love Island USA' is a dating show that has been entertaining the masses since 2019, when its first season was released. The recently finished season 5 of the reality series certainly kept the audience hooked with its talented participants whose love lives were enough to earn them immense love and fame. If you are one of the fans of the show and are curious about what your favorites from this particular installment of the series are up to these days, worry not because we have your back!
Where Are Hannah and Marco Now?
We are, of course, starting off with season 5 winners Hannah Wright and Marco Donatelli. While the duo has not yet shared any updates regarding their relationship, their evident on-screen chemistry gives us hope that they are indeed still with each other. After all, not only have they already confessed their love for each other, but they also agreed to be in an exclusive relationship by the end of the season. As for their professional lives, Hannah is an educator for young kids, while Marco is exploring the world of acting and modeling. Additionally, the latter is a Chiropractic Assistant for Hoffman Chiropractic.
Where Are Kassy and Leo Now?
Runner-ups Kassandra "Kassy" Castillo and Leonardo "Leo" Dionicio have perhaps had one of the most exciting journeys in the Peacock series, and the public seems to love them for it. While they have yet to share their plans for their relationship in the real world, their on-screen dedication to each other gives us hope that the two may be in it for the long haul. As of writing, Kassy is apparently a student of real estate, while Leo is a musician who posts his tracks under the name of Andre Dinero. He released the song "Make U Mine" in May of 2023 and also works as a salesman.
Where Are Bergie and Taylor Now?
The relationship between Carsten "Bergie" Bergersen and Taylor Smith filled the viewers with much warmth and joy, especially given the former's various attempts to find his match prior to meeting Taylor. However, as of writing, the two have not shared any updates regarding their relationship, though they did enter a relationship while on the show. Having graduated from Dakota State University in May 2023 with a Magna Cum Laude 3.7 GPA, Bergie is all set to become a student of Physical Therapy at the University of Mary in Fall of 2023. Meanwhile, Taylor works as a Hotel Manager for an establishment in Orange County, California, though she often frequents Dallas, Texas.
Where Are Kenzo and Carmen Now?
Up next, we have Kenzo Nudo and Carmen Kocourek, who are battling several accusations of having known each other prior to coming on the show. However, the former's brother took to the reality TV star's Instagram to clarify that this was not true and that Kenzo had stopped going to the gym that people believed both of them frequented. That said, given that both he and Carmen live in Arizona, it will likely help them in their romantic journey, given that they have already confessed their love for each other and Kenzo has not even shied away from the possibility of marriage. As a model, Carmen is partnered with O Models and FORD/Robert Black Agency, though she also bartends for El Hefe. On the other hand, Kenzo is a content creator who enjoys documenting his journey in his videos and sharing them with the world.
Where Are Destiny and Kyle Now?
Destiny Zammarra and Kyle Darden still seem to be on good terms, though neither of them has shared exactly what is going on between them. That said, the two do appear to be doing well in life, much to the joy of their fans. Having earned her bachelor's and master's degrees in biology, Destiny works as a Microbiologist, though she is also known for her modeling. On the other hand, Kyle is a mental and physical health advocate and even has an Instagram page dedicated to the same. He also works as a Personal Trainer for Equinox.
Where Are Johnnie and Scott Now?
As for Johnnie Garcia and Scott van-der-Sluis, the couple has yet to share whether or not they are still in a relationship, and it is certainly an update that fans are waiting for with bated breath. It seems like Johnnie is still working as an Administrative Manager and has certainly gained numerous followers following her time on the show. Coming to Scott, the Welshman had been a goalkeeper for Shelbourne, a team in the League of Ireland Premier Division. However, he left the organization to appear in 'Love Island' season 10, and the team's manager, Damien Duff, announced that he would not be returning to the team.
Where Are Imani and Zay Now?
Let's now talk about Imani Wheeler and Isiah "Zay" Harayda, who seem to have parted ways as far as their romantic relationship is concerned. Given their comments during their exit interview with Maura Higgins, it seems like both of them agreed that they were better off as friends. Presently, Imani has continued her work in the field of modeling and content creation and is immensely proud of being one of the top 10 contestants in the Miss California competition. On the other hand, Zay is based in Tampa, Florida, and works as an Executive Sales Professional for Aligned NRG. He is also part of the Special Military Forces.
Where Are Kay Kay and Keenan Now?
We are quite excited to talk about Vickala "Kay Kay" Gray and Keenan Anunay, whose time together on the show was nothing if not captivatingly dramatic. It seems like the two are still going strong, as both of them have posted glimpses of their time together in Dallas, Texas, following their exit from the Peacock series. Kay Kay continues to work as a Licensed Practical Nurse for City Mobile Group and is primarily based out of Arlington, Texas. On the other hand, Keenan is a student-athlete at Morehouse College and will graduate in 2024.
Where Are Jonah and Taylor Now?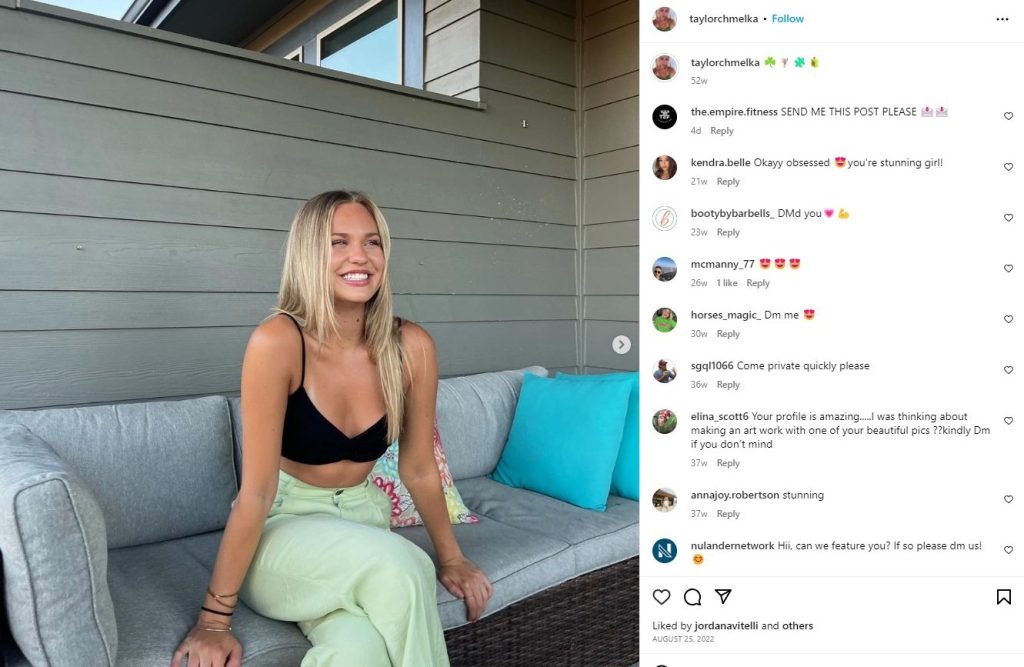 The relationship between Jonah Allman and Taylor Chmelka seems to be going smoothly, given their open affection for each other during their exit interview and their continued positive interactions on social media. While both of them are indeed based in California, Taylor lives in the city of San Diego while Jonah works at his family ranch called Allman Ranch in Shingle Springs. Speaking of work, Taylor is actually an Advertising Account Manager, having gained her bachelor's degree in Advertising in 2022 from the University of Oregon.
Where Are Mike and Hannah Now?
As of writing, Mike Stark and Hannah Ortega have not yet clarified whether they are still in a relationship, though the former did state after exiting the show that he was open to it if Hannah was okay with exploring their connection even further. Mike has also since told the public that she and Sarah Hyland have already talked about their last on-screen interaction that made many feel that he had disrespected the host.
Mike has been continuously addressing questions regarding his time on the show and has been making videos about the same as well. He recently caught up with Emily Chavez, Vickala "Kay Kay" Gray, and Keenan Anunay and professed to have enjoyed their company immensely. The car salesman is presently based in Houston, Texas. As for Hannah, she is a Student Pilot based in Florida.
Where Are Emily and Harrison Now?
Though the first couple to be eliminated from the show, Emily Chavez and Harrison Hans Luna continue to have numerous fans from across the world. The latter has remained in touch with his on-screen partner and several other cast members after exiting the show, though it is certainly a hurdle that he lives in Australia. That said, he did reveal on the show that he has plans to visit the USA soon and did express interest in catching up with Emily. Presently, Emily is a Hairstylist for Vanity Salon in Texas, while Harrison works as a Diamond Dealer for Novita Diamonds.
Where is Matia Marcantuoni Now?
With his title as the last single person to be eliminated from the show, Matia Marcantuoni has earned much love from the viewers. As of writing, the reality TV star is the proud owner of two businesses, Train With Matia and Deception. The latter is a luxury streetwear brand that designs clothes in Toronto, Ontario. Whereas, with Train With Matia, customers can learn all about fitness from the reality TV star in VIP coaching sessions. Matia is often to either be found in the gym or in company of his adorable dog.
Where is Anna Kurdys Now?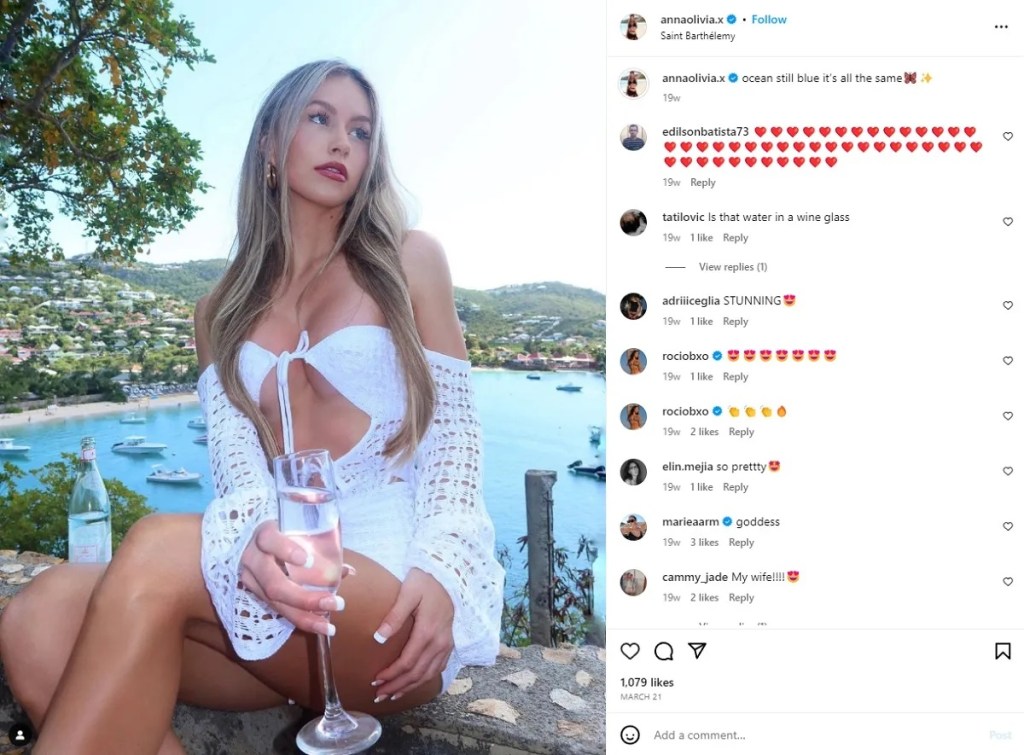 Having walked out from the show with her head held high, Anna Kurdys appears to be living life to the fullest. She has since clarified many times that she has no regrets about her decision and has also asked the public to be a bit more considerate towards reality TV stars. As of writing, she splits her time between Boca Raton, Florida, and St Barthélemy and is training to be a Detective, something she has dreamed about for a long time. It is also not uncommon for her to take up modeling assignments.
Where is Victor Gonzalez Now?
Victor Gonzalez (AKA Victor Rahl) is based in Atlanta, Georgia, and did face some backlash after his exit from the show over his on-screen interactions with Carsten "Bergie" Bergersen, as many saw his actions as bullying. However, Victor has since clarified in an interview with Entertainment Weekly that he does not hold anything against Bergie and that his actions were not meant to pressure the other reality TV star. "He's a good guy, he's going to learn a lot from this experience. Once he's out, I would like to talk to him and have all the guys together," Victor explained. Presently, Victor is a huge content creator with over 227K followers. Additionally, he is also active as an actor and model.
Where is Jasmine Sklavanitis Now?
Last but not least, we have Jasmine Sklavanitis, who is a Trauma Stepdown ICU nurse and is primarily based in Nashville, Tennessee. She is also known for her modeling projects and has recently posted several beautiful pictures in the company of Anna Kurdys, with whom she became quite close while on the show. While it does not look like she has started to date anyone after her time on the show, it is also evident that Jasmine is enjoying life to the fullest, often in the company of her dog, Leo.
Read More: Love Island USA Season 5: Where Are The Casa Amor VIPS Now?