Netflix's '10 Days of a Good Man' is the first installment in a series of Turkish crime thriller movies, with '10 Days of a Bad Man' continuing the story as the sequel. The films follow Sadik Demir, a lawyer-turned-private-investigator with a natural inclination for mysteries and danger. The first film oversees a missing person case, while the second film features a manhunt paired with a murder mystery, with every case uncovering unforeseen conspiracies at play. Although the films equip classic "world-weary detective" cliches, each story packs an intriguing punch with satisfying conclusions and high entertainment value.
If you're interested in similar stories ripe with action, suspense, and crime, here is a list of recommendations you might want to check out. You can watch most of these movies, like '10 Days of a Good Man' and '10 Days of a Bad Man' on Netflix, Amazon Prime, and Hulu!
8. See How They Run (2022)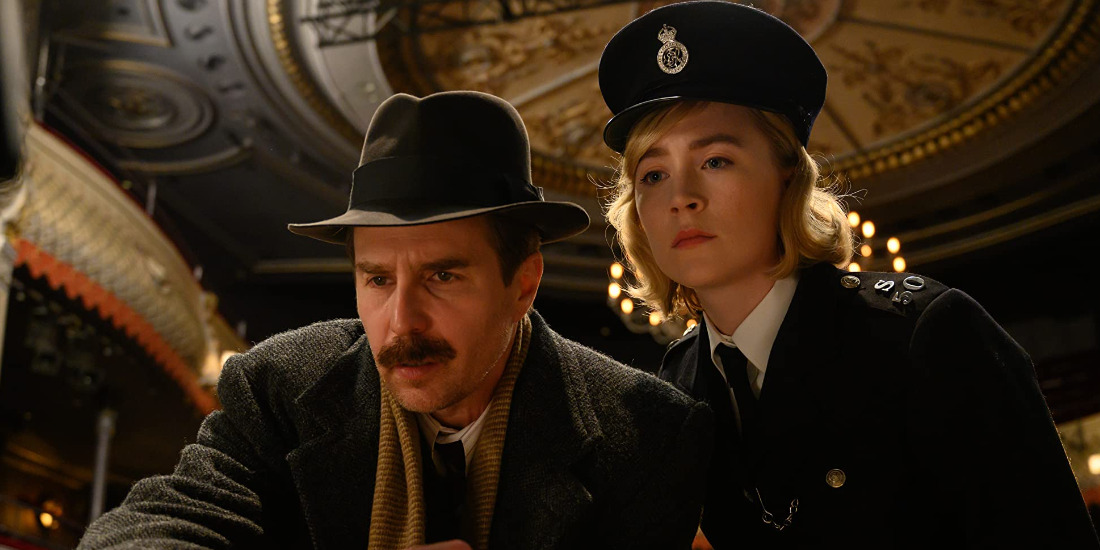 Starring Sam Rockwell and Saoirse Ronan as an offbeat investigative duo, 'See How They Run,' directed by Tom George, presents a classic whodunnit case set in the 1950s, West End, London. On the heels of a renowned play's movie adaptation deal, the production faces an uncertain future following the death of cast mate Leo Kopernick. Tired and run-down Inspector Stoppard, an experienced detective, gets the case assignment alongside an eager, hasty, and aspirational Constable Stalker. Within the glamorous theater world, the duo meets numerous individuals with a bone to pick with the victim until the true mystery unveils itself.
'See How They Run' is all about a murder mystery and plays into all the beats of a classic whodunnit. Since both installments of the '10 Days of a Good Man' series implement some elements of the same within the cases presented in the respective films, if you enjoyed those aspects in the latter, you are bound to enjoy this film.
7. Kiss Kiss Bang Bang (2005)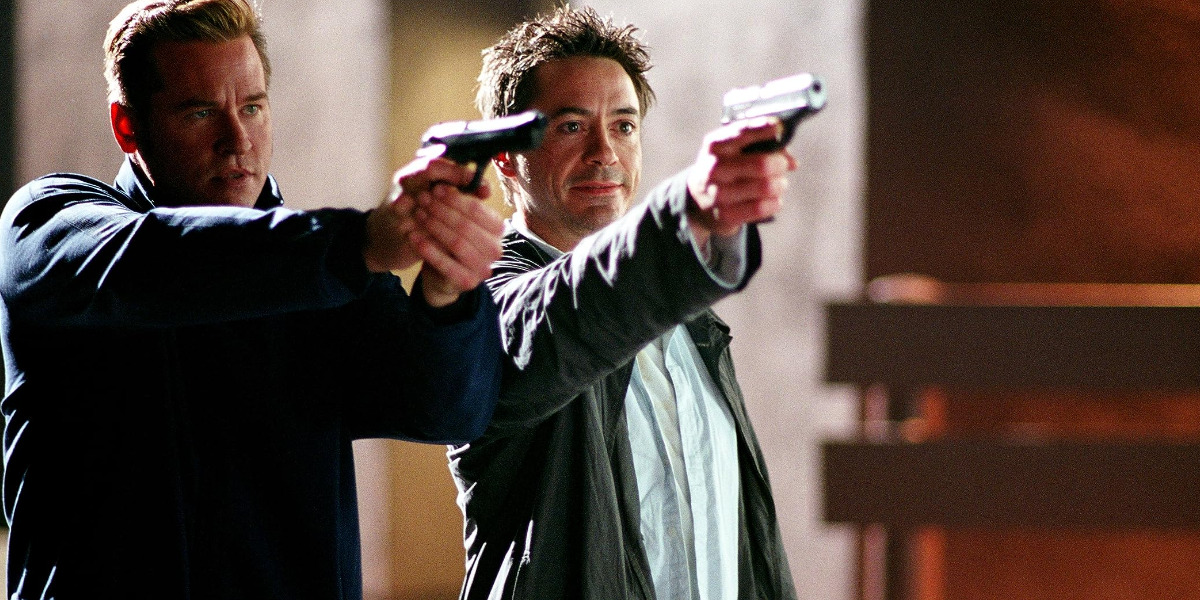 'Kiss Kiss Bang Bang' is a comedy crime mystery film directed by Shane Black that plays into numerous neo-noir cliches and tropes to tell a hilarious story. Harry Lockhart, a small-town crook, somehow stumbles into a big Hollywood break and starts training under a private detective, Gay Perry, for a potential role in a film. However, after a chance encounter with dreamy Harmony Faith Lane, a struggling actress, Harry lands himself and Perry in the middle of a murder mystery investigation. Hilarity ensues. Although this Robert Downey Jr. and Val Kilmer starrer has a drastically different approach to the crime-solving genre than '10 Days of a Good Man,' the former's ironic utilization of the genre conventions might interest viewers.
6. Lost Girls (2020)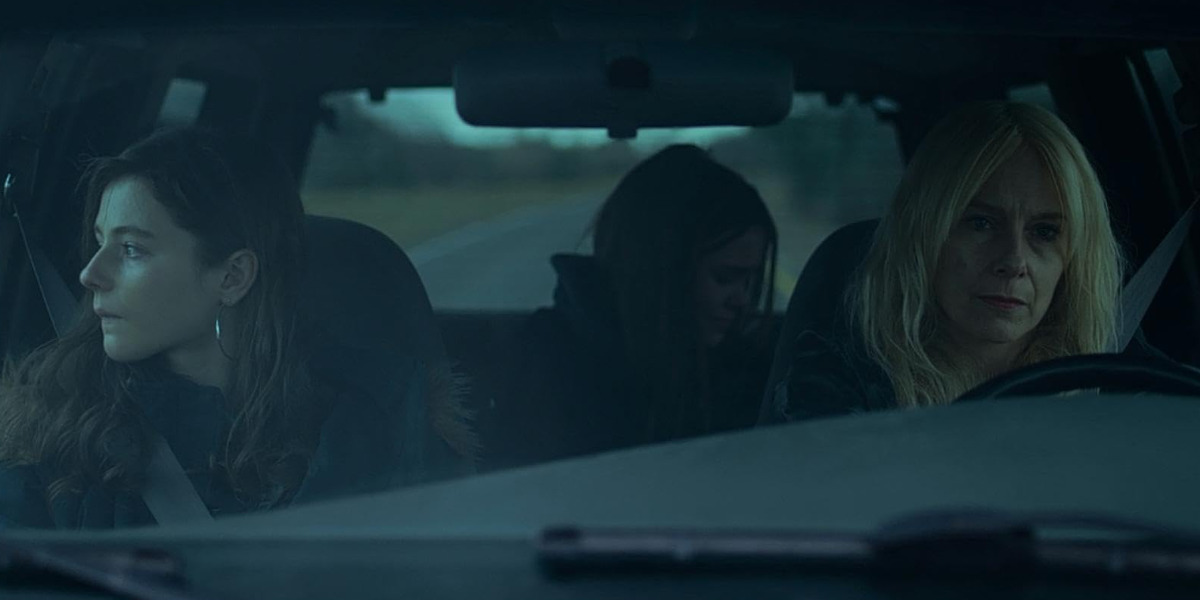 With Amy Ryan as the lead, 'Lost Girls,' directed by Liz Garbus, is a crime film about a devastating story inspired by true events. Mari Gilbert's daughter disappears, but the police fail to take proper action against the case threatening to let the trail go cold. Spurred into action, Mari launches her own investigation of her daughter Shannan's last known location, the gated Long Island community. The same leads to several unsolved murders of sex workers coming into the light, unveiling horrors of the past. For fans of dark and gritty criminal cases, like those depicted in '10 Days of a Bad Man,' 'Lost Girls' will provide a compelling and authentic account of the same.
5. Veronica Mars (2009)
'Veronica Mars,' directed by Rob Thomas with Kristen Bell as the titular character, is a cult classic crime drama film about a young Private Investigator. Although Veronica left her PI days behind after high school in favor of a career in law, she gets pulled back into the game when an ex needs her investigative skills. Back in Neptune, California, on the heels of a high school reunion, Veronica helps her ex, Logan Echolls, clear his name in the murder of his girlfriend, the pop sensation Bonnie DeVille. 'Veronica Mars' has everything you need from an investigative crime movie. Therefore if the same informed the majority of your fascination with either of the '10 Days of a Good Man' movies, this film is for you.
4. The Poison Rose (2019)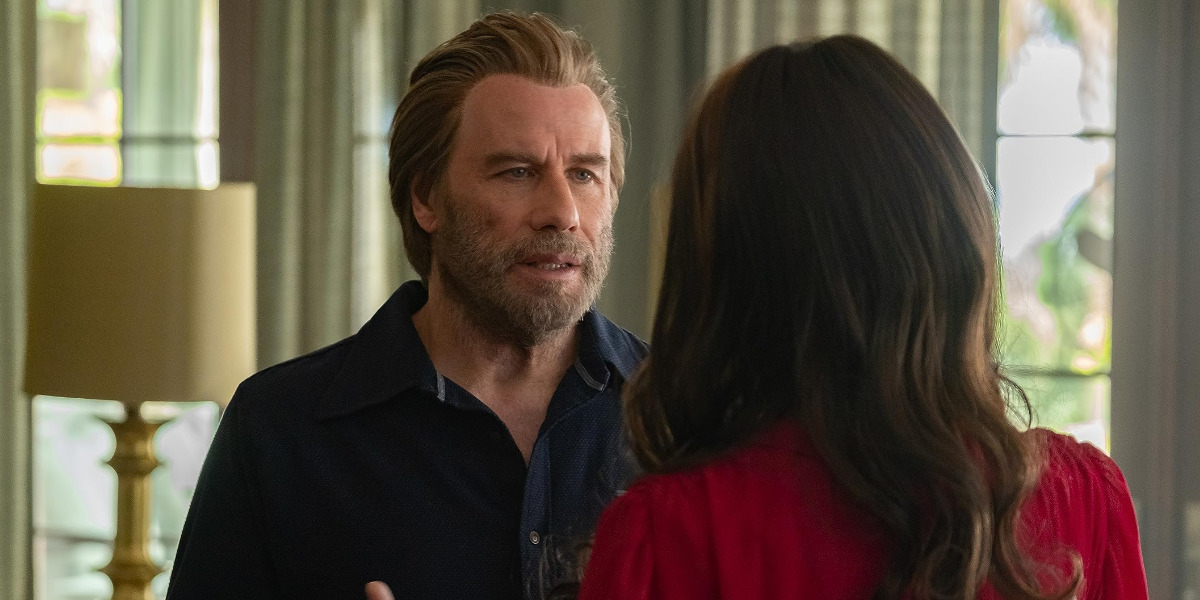 Francesco Cinquemani and George Gallo's crime thriller film 'The Poison Rose,' features John Travolta, Morgan Freeman, and Brendan Fraser, among others. Reminiscent of previous classic film noir, this film revolves around Carson Phillips, a former famous football player, now a Private Eye. Starting off as any PI, Phillips takes on a missing person case and finds a convoluted criminal web underneath. Eventually, the case leads to further crimes and death until a surprising twist changes everything for Phillips and the case. Detective Carson from this film is sure to remind fans of Sadik Demir, with both detectives embodying similar stereotypes and character traits.
3. Gone Baby Gone (2007)
Directed by Ben Affleck, 'Gone Baby Gone' is a mystery thriller film starring Casey Affleck, Morgan Freeman, and Michelle Monaghan. After Helene McCready's young daughter goes missing, the police, led by Chief Jack Doyle, declare the case cold following the 72-hour mark. As a result, the desperate mother approaches Patrick Kenzie, a PI with little experience in missing person cases, to investigate her daughter Amanda's disappearance. With his familiarity with the neighborhood and natural instincts on his side, Patrick immerses himself in the case and tries his best to reunite the mother-daughter.
This film follows a similar storyline as '10 Days of a Good Man,' with an inexperienced detective trying to find a missing person at the behest of their family and finding unexpected conclusions. Therefore, if unpredictable crime mysteries are your thing, then you should definitely watch 'Gone Baby Gone.'
2. Lady Winsley (2019)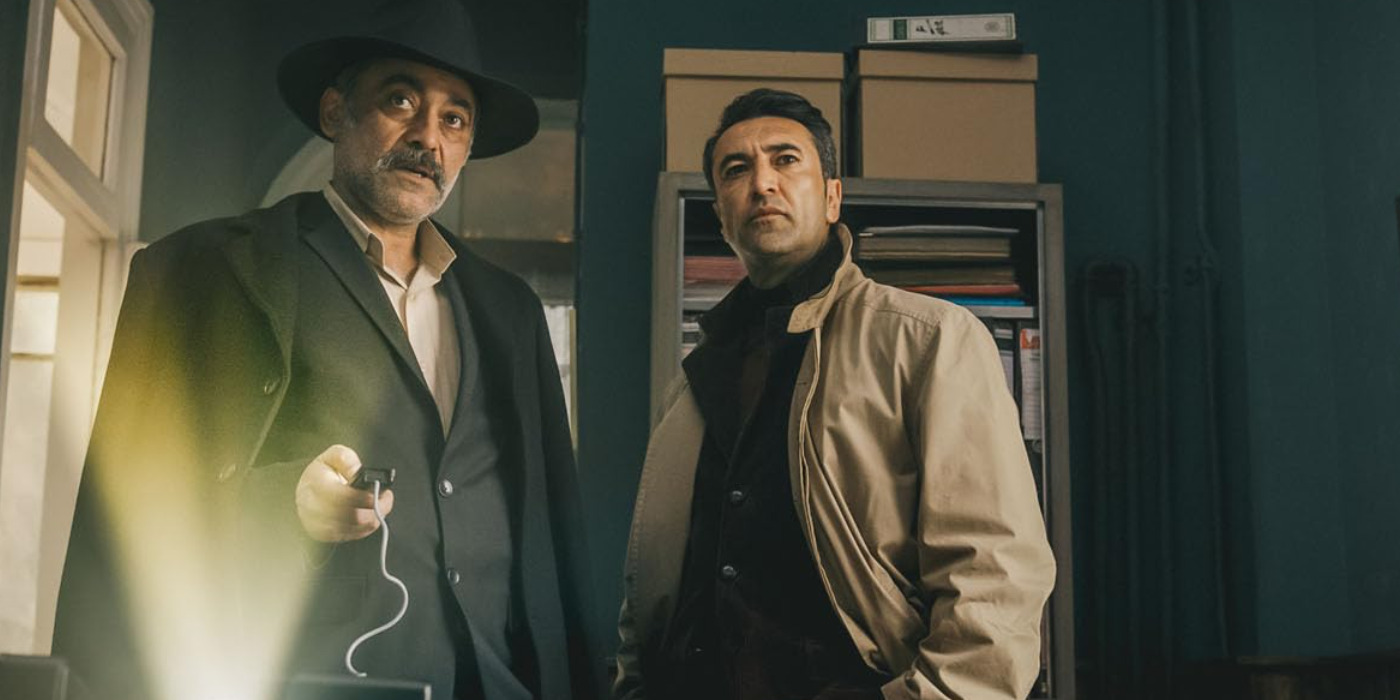 For fans of Turkish crime mysteries, 'Lady Winsley' is the perfect watch following '10 Days of a Bad Man.' Directed by Hiner Saleem, this Turkish film centers around the peculiar case of Lady Winsley's death. The American novelist's visit to the Büyükada island in the Prince archipelago in Turkey ends in her murder. Consequently, local Inspector Fergün arrives at the scene to look into the case and solve the mystery behind the Lady's demise. Originally titled 'Lady Winsley'i Kim Öldürdü,' this film's primary connection to Sadik's story comes from its Turkish roots. If you enjoyed the latter, this film will provide a similar but vastly different experience.
1. Ice Blues (2008)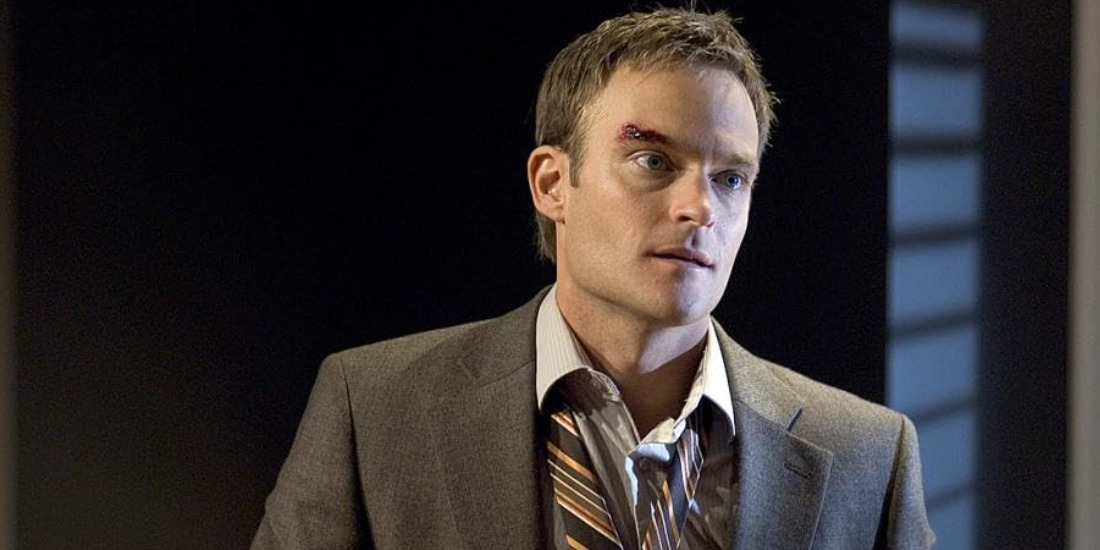 The fourth installment in a series about protagonist Donald Strachey, "America's favorite gay private investigator," 'Ice Blues' is a crime film chartering Donald's latest investigation. After Donald's significant other, Tim Callahan lands in a sticky situation following a perplexing donation to his Youth Group, Donald finds himself investigating the murder of a powerful lawyer in town, Jake Lenigan. As the case unfolds, it paves the way for bizarre conspiracies and buried murder cases of the past. 'Ice Blues' shares a neo-noir vibe with '10 Days of a Good Man' while featuring a daunting case similar to the one seen in '10 Days of a Bad Man.' As a piece in a continuous series about a private eye and his cases, 'Ice Blues' will be the perfect follow-up for Sadik Demir fans.
Read More: 10 Days of a Bad Man Ending, Explained