Written and directed by debutant Darren Aronofsky, 'Pi' follows Maximillian "Max" Cohen, a paranoid mathematician who is fixated on searching a key number that according to him will unlock the universal patterns found in nature. A psychological thriller, the film explores themes of religion, psychological disorders, trauma and mysticism, which the director would explore in his future projects. Sean Gullette stars as the protagonist. The actor is clearly able to understand the vision of the director and is quite brilliant in his portrayal of the character. The cinematography encapsulates the subtle horror and terror which loom continuously over Cohen. The background score complements the tonality as it resonates with a sense of unease and agitation. The editing is crisp, which aids in showcasing the fragmented state of the protagonist's mind.
'Pi' is shot by cinematographer Matthew Libatique, edited by Oren Sarch and the score is composed by English musician Clint Mansell. The flick premiered at the Sundance Film Festival won positive reviews for its analytical narrative and the mature performance. Roger Ebert praised the subtlety of the film, writing, "Pi is a thriller. I am not very thrilled these days by whether the bad guys will get shot or the chase scene will end one way instead of another. You have to make a movie like that pretty skillfully before I care. But I am thrilled when a man risks his mind in the pursuit of a dangerous obsession." It helped the American filmmaker win the award for "Best First Screenplay" at the Film Independent Spirit Awards and the "Directing Award" at the Sundance Film Festival.
For this article, I have taken into account films that have similar narrative structures and visual style as this Darren Aronofsky flick. The films on this list are primarily psychological thrillers, wherein the stories are mostly absurdist in nature. In addition, I have not included films directed by Aronofsky in order to make it more diverse. With all that said now, here is the list of best movies similar to 'Pi' that are our recommendations. You can watch several of these movies like 'Pi' on Netflix, Hulu or Amazon Prime.
8. The Game (1997)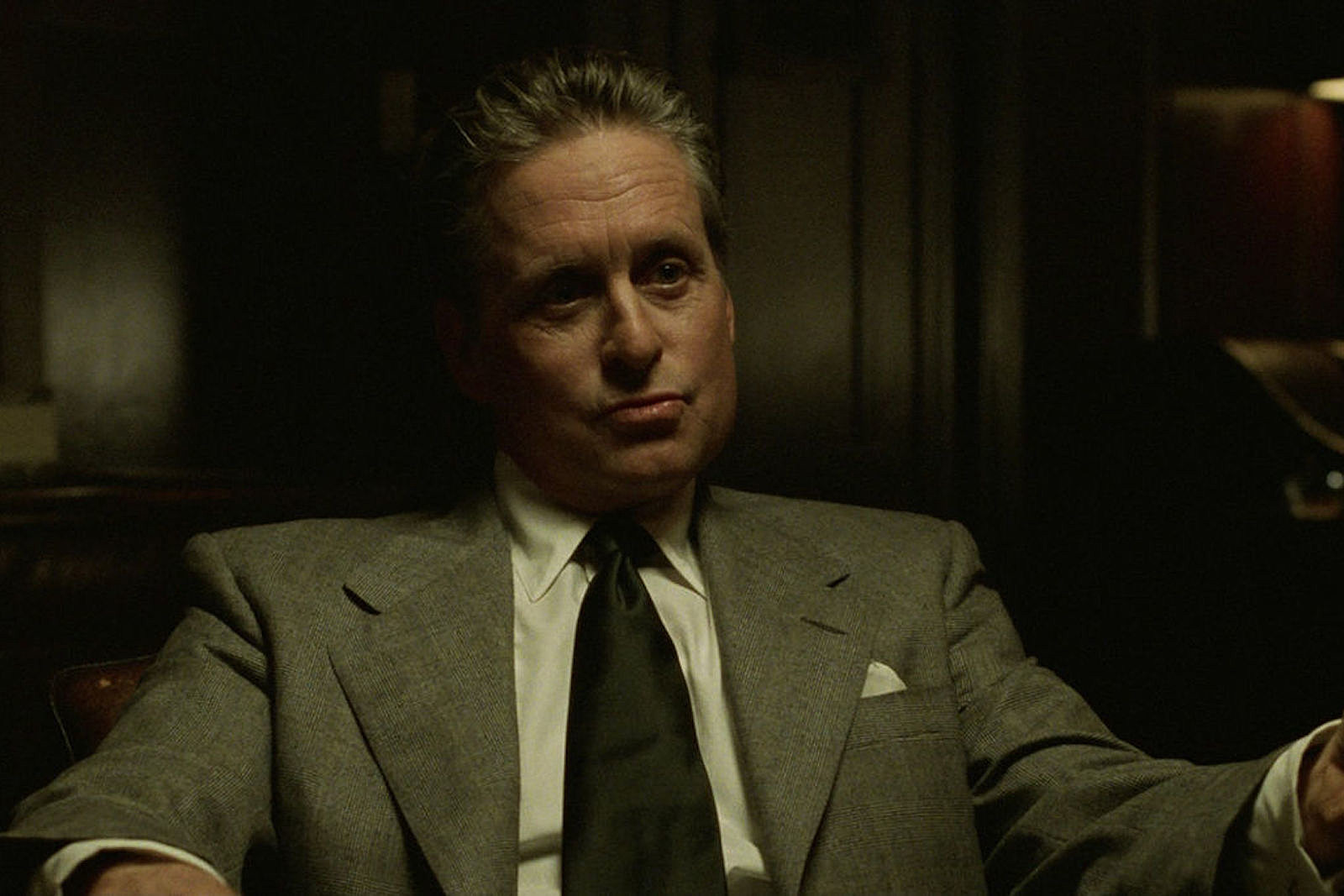 One of the lesser known works of David Fincher, 'The Game' stars Michael Douglas as Nicholas van Orton, a wealthy banker who is invited to participate in a mysterious game. While he accepts the invitation with enthusiasm, Orton slowly finds his life turn into a bizarre phenomenon when his reality becomes indistinguishable from the game, which further point towards a larger conspiracy. A mystery thriller, 'The Game' boasts of a narrative filled with twists and turns. Douglas helps execute Fincher's absurdist vision with his restrained performance. Releasing after the critically acclaimed 'Seven' (1995), it was compared unfavourably to the Brad Pitt flick. Fincher himself stated that he was not proud of the project. However, while it is not his best work, it is certainly an engaging watch.
7. Affliction (1997)
Written and directed by Paul Schrader, 'Affliction' stars Nick Nolte as Wade Whitehouse, a cop who is given the task to investigate a murder. However, trouble ensues when his troubled state of mind comes in the way of his work and the events start taking a toll on his mental health. Based on Russell Banks' novel of the same name, the psychological thriller was positively reviewed by many critics but has failed to age as a classic thriller. It is nonetheless a well crafted film, given the incandescent talents of Schrader. It received a couple of nominations at Film Independent Spirit Awards, National Society of Film Critics' Awards and New York Film Critics Circle Awards.
6. One Hour Photo (2002)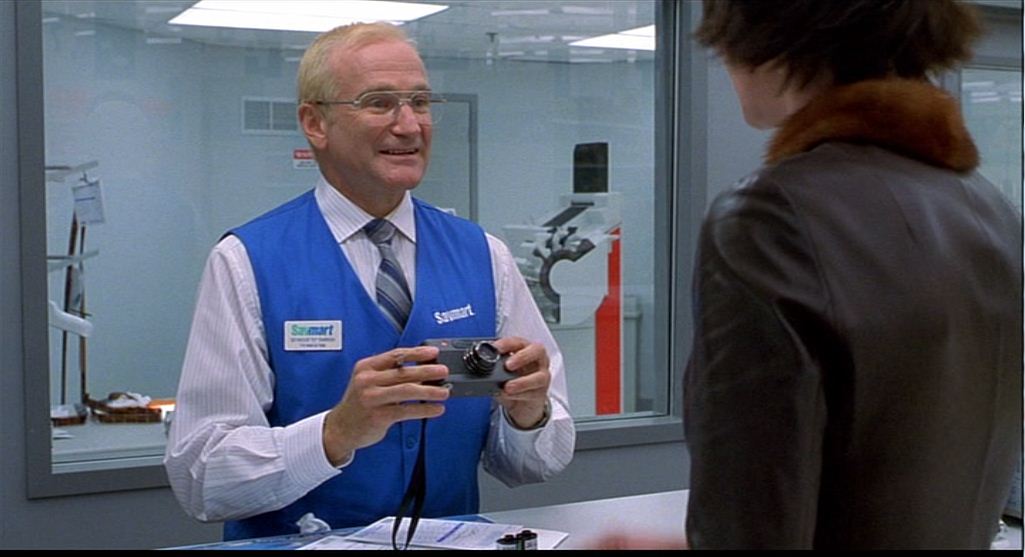 Written and directed by Mark Romanek, 'One Hour Photo' follows Seymour "Sy" Parrish, a mentally unstable photo developer who targets a middle-class family after his obsession with them becomes more bizarre and disconcerting than any of them could imagine. The film stars Robin Williams as the troubled photo developer. The actor, cast against the type, gets under the skin of the character with ease and perfection. 'One Hour Photo' won positive reviews, with many lauding the brilliant performance by Williams. The film won a number of nominations at the Saturn Awards, with Williams bagging the "Best Actor" in it.
5. Frailty (2001)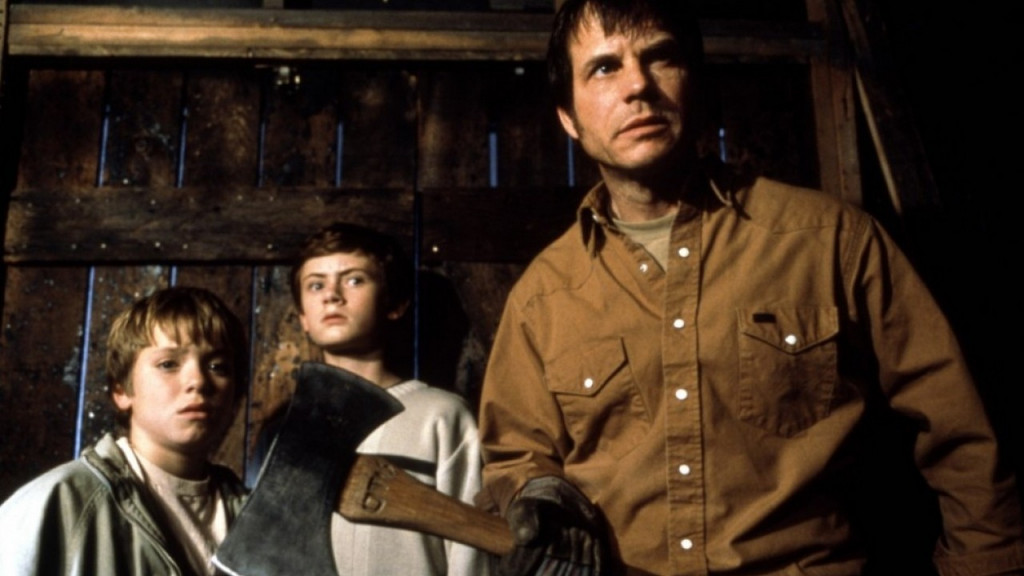 Directed by debutant Bill Paxton and written by Brent Hanley, 'Frailty' centres around the strained relationship between two young boys and their fanatically religious father, who believes that he has been commanded by God to kill demons that are disguised as people. Though the psychological thriller is built upon a rather simplistic premise, what makes it an engaging piece of work is how the director executes it.
The film stars Paxton, Matthew McConaughey and Powers Boothe. Their on-screen chemistry helps encapsulate the innate absurdity and depressing tone. 'Frailty' was met with positive reviews, with many commending the slow-burning yet extremely suspenseful narrative. The character developments sharpen the edges of the mystery, which elevates the overall experience. It was also a commercial success, as it grossed $17.4 million against a budget of $11 million.
Read More: Movies Like The Sixth Sense
4. Jacob's Ladder (1990)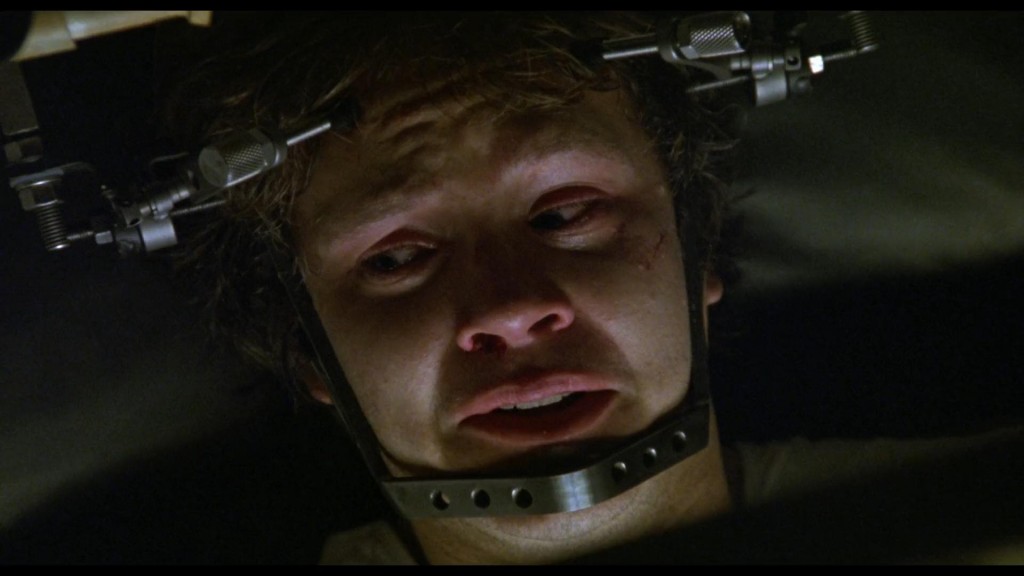 A psychological horror film, 'Jacob's Ladder' follows the titular Jacob Singer, who, upon losing his child, is fixated to uncover his past while dealing with an extreme dissociation identity disorder. Things turn problematic when his perceptions of reality and imagination start to blur and his worst nightmares seem to come back to life. Directed by Adrian Lyne and written by Bruce Joel Rubin, the visual and literary aesthetics stem from the rather terrifying paintings of the British figurative painter Francis Bacon and the short story 'An Occurrence at Owl Creek Bridge', written by Ambrose Bierce.
Critics praised the balance between the complex narrative structure and the horrific visual imagery. Roger Ebert, in his review, wrote that the film was "reeling with turmoil and confusion, with feelings of sadness and despair, and is a thoroughly painful and depressing experience — but, it must be said, one that has been powerfully written, directed and acted." Though it was a moderate success at the box office, 'Jacob's Ladder' is today regarded as a cult classic.
Read More: Movies Like The Curse of La Llorona
3. Side Effects (2013)
'Side Effects' is the story of Emily Taylor, who is prescribed experimental drugs by her psychiatrists Dr Jonathan Banks and Dr Victoria Siebert, to cope with depression and anxiety after her husband, Martin Taylor, is released from prison. Though the drugs are supposed to soothe her mind, she starts having troubles with the drugs' "side effects". Directed by Steven Soderbergh and written by Scott Z. Burns, the psychological thriller stars Rooney Mara and Channing Tatum as the Taylors and Jude Law and Catherine Zeta-Jones as the psychiatrists. The film has been compared to the aesthetics of a Hitchcock film for its tone and atmospshere. Soderbergh was praised for his deft direction and the actors were commended for their reserved yet emotionally powerful performances. 'Side Effects' earned a "Golden Berlin Bear" nomination for the director at the Berlin International Film Festival.
Read More: Movies Like Donnie Darko
2. The Machinist (2004)
Directed by Brad Anderson and written by Scott Kosar, 'The Machinist' follows Trevor Reznik, a machinist who suffers from acute insomnia and psychological problems. He is often absent-minded in his workplace which leads to a serious workplace accident that causes a co-worker to lose a limb. Fired from his job, Reznik finds himself spiralling down with insomnia and paranoia. The psychological thriller is often remembered for Christian Bale's unforgettable performance in the lead role. Bleak in its tone, 'The Machinist' is a deeply depressing and gloomy piece of work. The character-driven narrative helps to carve an introspective piece that comments upon mental health and psychological challenges of insomnia, paranoia and suspicion. The movie received positive reviews, with Bale earning most of the acclaim.
Read More: Movies Like Mulholland Drive
1. Audition (1999)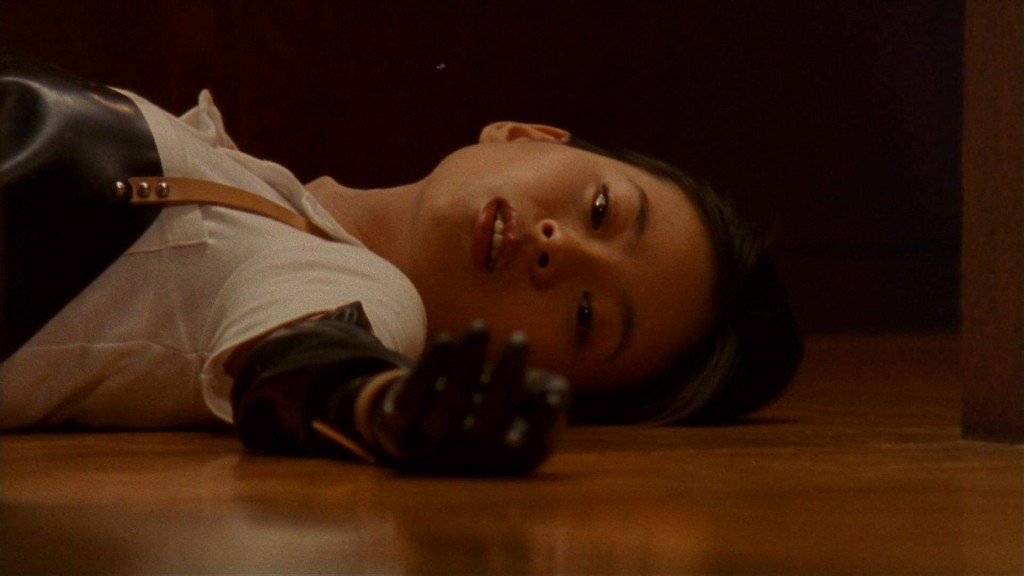 Adapted from Ryu Murakami's book of the same name, published in 1997, 'Audition' follows Shigeharu Aoyama, a recent widower who, upon his son's suggestion, organises interviews to find a new wife for himself. After talking to several women, he finds Asami, an attractive and intelligent young woman, to be a likable partner. However, when the two start dating, Asami' past divulges many dark secrets which begin to affect their relationship.
Directed by Takashi Miike and written by Daisuke Tengan, 'Audition' is categorized as a horror film, but is essentially an immensely disturbing psychological thriller. It premiered at the Vancouver Film Festival and was a subject of massive scrutiny for its sociological themes and influences. It received positive reviews, with the most praise directed towards the glacial yet suspenseful narrative development. It has been an influential piece of work for many filmmakers such as Quentin Tarantino, Eli Roth and the Soska sisters.
Read More: Movies Like Oldboy