A Blaxploitation crime action film, 'Shaft' stars Richard Roundtree as the titular private detective named John Shaft who is hired by a Harlem mobster to rescue his daughter from the Italian mobsters who kidnapped her. Directed by Gordon Parks and co-written by Ernest Tidyman and John D. F. Black, 'Shaft' is adapted from Tidyman's novel of the same name, published in 1970. The film, upon its release, was a massive success and grossed $13 million against a budget of $500,000. In addition, the movie is often regarded as a pioneering work of art in the genre of Blaxploitation films. 'Shaft', in 2000, was selected for preservation in the United States National Film Registry by the Library of Congress.
For this article, I have taken into account films that hold the same narrative characteristics as 'Shaft'. However, the movies on this list are not of the Blaxploitation genre as there is a separate list for that. These are all films that are tonally or stylistically similar to this incredibly entertaining flick. Here's the list of best movies similar to 'Shaft' that are our recommendations. You can watch several of these movies like 'Shaft' on Netflix, Hulu or Amazon Prime.
10. Face/Off (1998)
Directed by John Woo and written by Mike Werb and Michael Colleary, 'Face/Off' centres around Sean Archer, an FBI agent who, after he is finally able to catch the dreaded terrorist Caster Troy, is ordered by his bosses to assume the terrorists' appearance to crack down the secrets of the criminal syndicate. After going through the scientific process, he joins the criminal gang, only to realize that the real Cater Troy has taken his real identity and killed anyone who knew about the super-secret project. Now, Sean must find a way to re-assume his original identity while battling the government, the FBI and the criminals. 'Face/Off' is wonderfully over-the-top and endlessly entertaining. With John Travolta and Nicolas Cage's theatrical performance, John Woo's stylised direction and action sequences, and composer John Powell operatic sensibilities, 'Face/Off' will pump your adrenaline to hyperbolic levels.
9. Collateral (2004)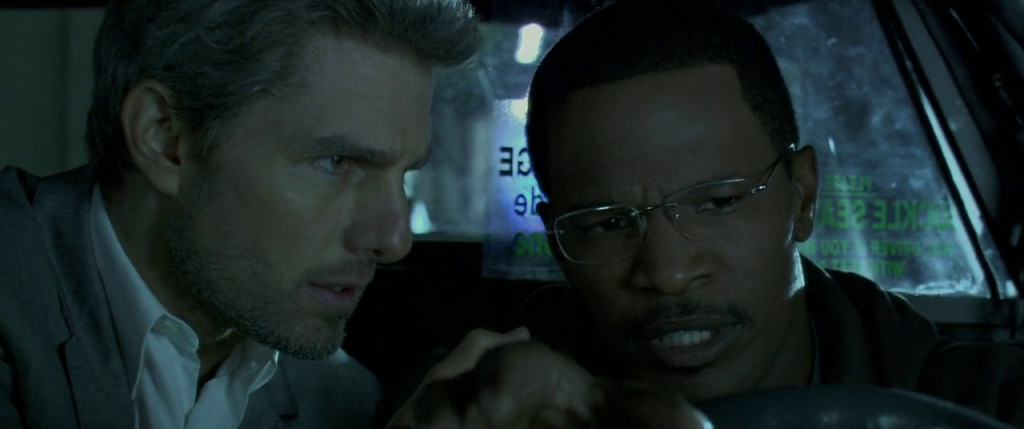 Directed by Michael Mann and written by Stuart Beattie, 'Collateral' follows Max Durocher, a cab driver with dreams of starting a taxi company of his own. However, one night, he finds himself in a troubling situation when he is taken hostage by Vincent, a contract killer who takes the aid of Max's service to travel to Los Angeles to complete his hit list. In the midst of doing so, Max and Vincent form an unlikely chemistry and Max starts developing a personality of his own. A neo-noir thriller, the film is built upon the subtle direction by Mann and the chemistry between Tom Cruise and Jamie Foxx, who essay the duo of the killer and the driver, respectively. The film received mostly positive reviews from critics.
8. Drive (2011)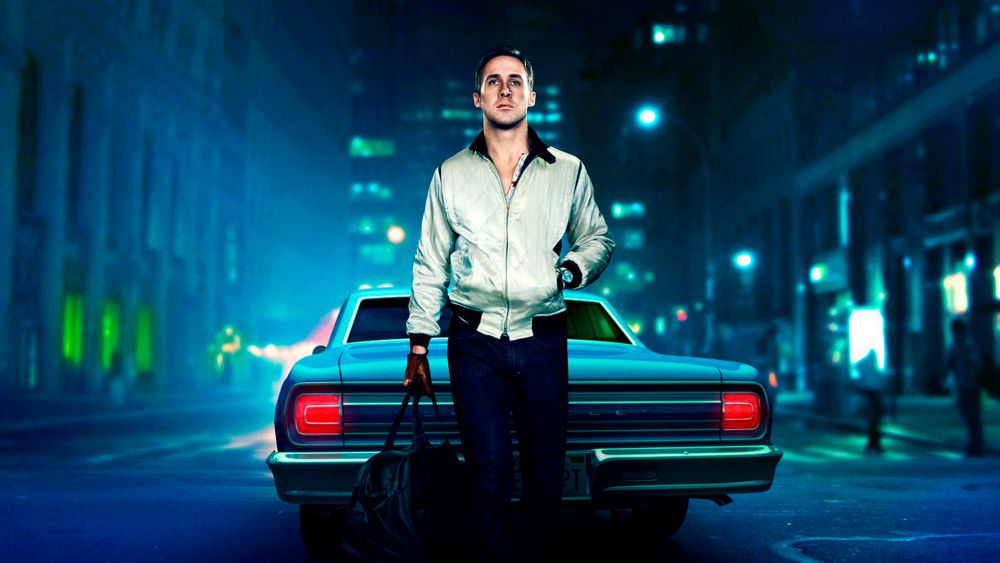 Adapted from crime writer James Sallis' novel of the same name, published in 2005, 'Drive' stars Ryan Gosling as an unnamed mysterious Hollywood stuntman and mechanic who moonlights as a getaway driver. He slowly develops an admiration for his neighbor, Irene, essayed by Carey Mulligan, and her young son, Benicio. However, when her husband Standard, played by Oscar Isaac, who is ridden with debt, is released from prison, the two men take part in a million dollar heist which is actually botched up. This results in the lives of all the people getting endangered. The film is directed by Danish filmmaker Nicolas Winding Refn, who crafts the action drama with astonishing elegance. Though the film is built upon the idea of "heist gone wrong", 'Drive' innovates the genre with its subtlety within the narrative and the visuals. The movie was screened at various film festivals, and received a standing ovation, thus establishing its artistic brilliance.
7. The Day of the Jackal (1973)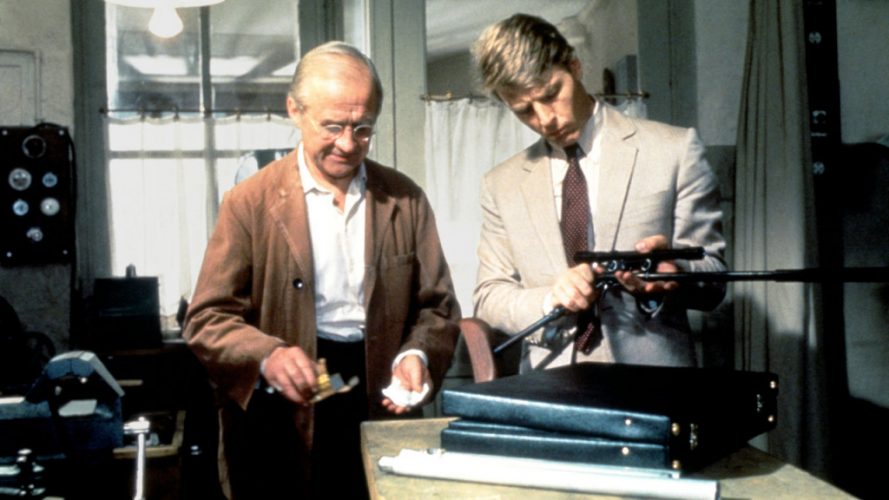 Directed by Fred Zinnemann and written by Kenneth Ross, 'The Day of the Jackal' stars English actor Edward Fox as a professional assassin codenamed "Jackal", who is given the task of killing Charles de Gaulle, the President of France. Adapted from Frederick Forsyth's thriller novel of the same name, published in 1971, 'The Day of the Jackal' is full of suspenseful moments and mysteries that keep the viewers engaged throughout. The film, upon its release, received immensely positive reviews and has scored a rating of 90% on Rotten Tomatoes. Over the course of time, it has often been considered as one of the best films ever made.
6. Taken (2008)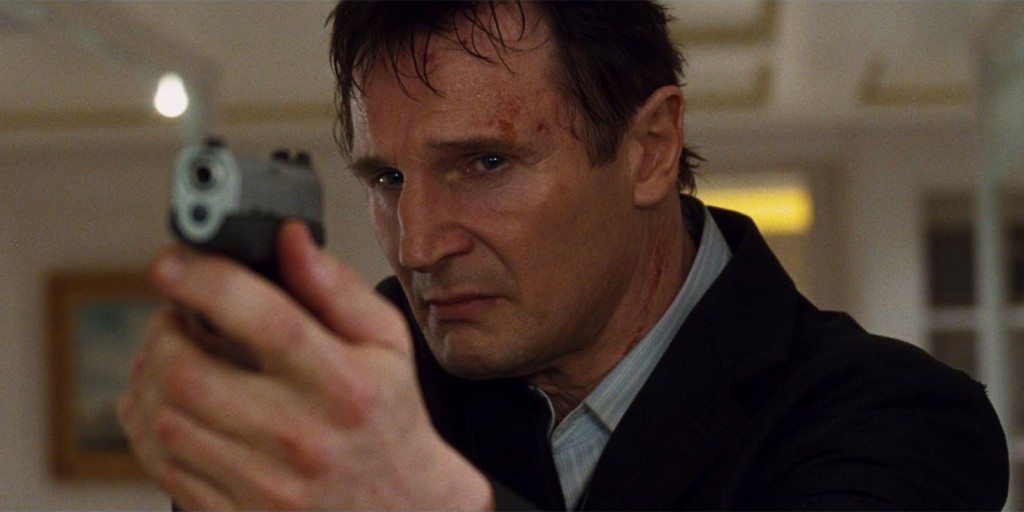 Directed by Pierre Morel and co-written by Luc Besson and Robert Mark Kamen, 'Taken' is a French action thriller that centres on Bryan Mills, essayed by Liam Neeson, an ex-CIA operative who sets out to track down his teenage daughter and her best friend Amanda after they are kidnapped by Albanian smugglers while travelling in France during a vacation. The film transformed Neeson into an action star and his character became an iconic hero instantly. The film is now regarded as a classic with slick action sequences and equally strong performances. The critical and commercial success earned the film two sequels, thus forming the commercially successful 'Taken' trilogy.
5. John Wick (2014)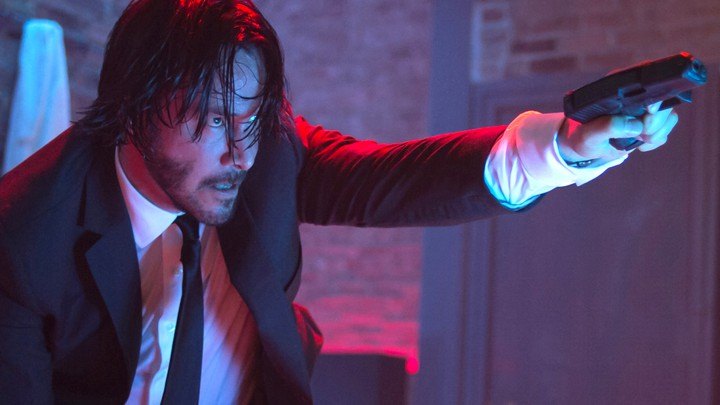 A neo-noir action thriller, 'John Wick' follows the titular John Wick, an ex-assassin who goes on a rampage after some unknown men break into his house, steal his vintage car and kill his puppy, which was the last gift to him from his recently deceased wife. Co-directed by Chad Stahelski and David Leitch, the film is built upon stylistic action sequences that are shot brilliantly, credited to Stahelski and Leitch's experience as stuntmen. The set pieces find inspiration from the marital arts films and anime which are essentially the soul of the narrative. The direction and the visual aesthetics are executed by Keanu Reeves. The film, since its release, had become a defining action film of the 21st century and has spawned two equally brilliant sequels, with the fourth film already in development.
Read More: Movies Like John Wick
4. RoboCop (1987)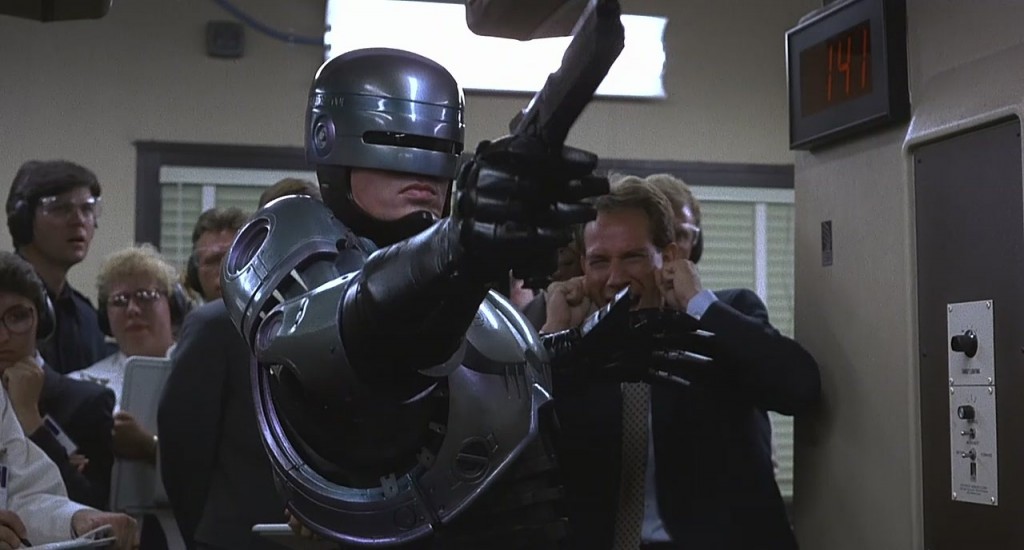 A cyberpunk superhero action film, 'RoboCop' is set in the futurist world of a crime-ridden Detroit, Michigan, where an honest cop, Alex Murphy, tries to establish justice. While doing so, he finds himself cornered by villainous goons who brutally kill him. However, his brutalised body is revived by the megacorporation Omni Consumer Products (OCP), and he attains his new identity as a superhuman cyborg law enforcer known as RoboCop. While he is nearly unbeatable, his memory as a human has washed out, until his partner helps him connect with humanity. Now, RoboCop must go on a path of violence to exact revenge on the men who killed him. Directed by Paul Verhoeven and written by Edward Neumeier and Michael Miner, 'RoboCop' is regarded as one of the defining science fiction films of the 80s, alongside James Cameroon's cyberpunk science fiction action film 'The Terminator'. The narrative of the film explores themes of justice, anarchy, corruption and revenge.
Read More: Movies Like Wild Wild West
3. The Fugitive (1993)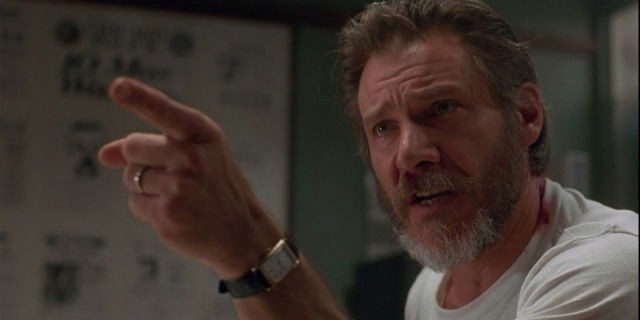 Adapted from the television series of the same name which ran in the 60s, 'The Fugitive' follows Dr Richard Kimble, essayed by Harrison Ford, who is wrongfully convicted for the murder of his wife and is thus sentenced to death. He escapes from custody to find his wife's killer, catch him, and clear his name. However, his challenge becomes harder when he is being pursued by a team of U.S. Marshals led by Deputy Samuel Gerard, played by Tommy Lee Jones. The film is led by the two veterans who aide Andrew Davis in executing his vision. The film was an instant hit upon its release and went on to become one of the highest grossing movies of 1993. A critical success too, 'The Fugitive' has a rating of 96% on Rotten Tomatoes. The critical and commercial success saw the studio produce a spin-off titled 'U.S. Marshals' (1998), which was led by Lee Jones as the protagonist.
Read More: Movies Like Three Kings
2. Deadpool (2016)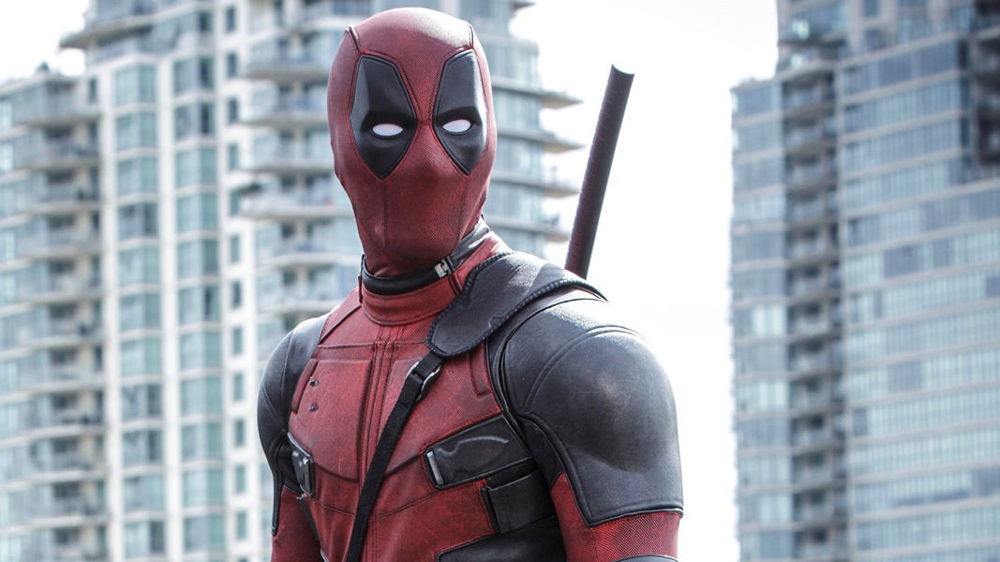 The second superhero film on this list, 'Deadpool' follows Wade Wilson, a wisecracking mercenary who upon learning that he has cancer, gets experimented for regenerative abilities and seemingly attains immortality. However, while doing so, his skin gets scarred. Now, Wade takes upon the moniker of "Deadpool" to track down the man who ruined his looks and left him to die. The film, which is essentially a superhero action comedy, revolutionised the genre with is violence and self-referential humour, which stems from the Marvel character. Directed by Tim Miller and co-written by Rhett Reese and Paul Wernick, the film is steered into success by Ryan Reynolds who camouflaged into the superhero with astonishing brilliance. A critical and commercial success, 'Deadpool' spawned a sequel and is about to start production on a third film as well.
Read More: Movies Like Men in Black
1. Django Unchained (2012)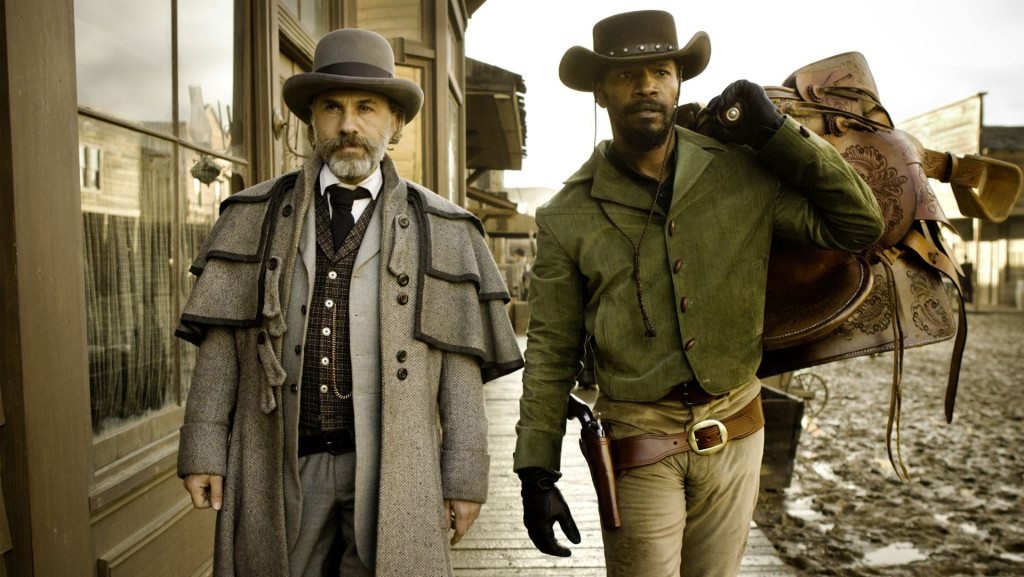 With Quentin Tarantino taking over the genre of Western and Revenge, it is quite redundant to say that the culminating film will be a gratifying and immensely enjoyable cinematic experience. A revisionist Western film, 'Django Unchained' follows the titular Django, a freed slave, who along with a white German bounty hunter, goes on a violent journey to rescue his wife from a brutal Mississippi plantation owner. With the highly entertaining, calculated performances by Jamie Foxx, Christoph Waltz, Leonardo DiCaprio, Kerry Washington and Samuel L. Jackson, the film displays Tarantino's love for cinema and spaghetti westerns. Although it was surrounded by controversy due to many actors and artists accusing the narrative of being racist, 'Django Unchained' broke all odds to be a massive critical and commercial success.
Read More: Movies Like Django Unchained