Any talented individual might attain fame but to sustain that for a long period of time requires immense hard work, shrewd vision and, to be fair, a bit of good fortune too. There have been many actors who burst out on to the scene but then vanished into obscurity and could never return with the same magic. Maybe this is where we separate the good artists from the great ones. But it's sad to see some absolutely fine talents getting slipped into oblivion despite showing high promise. This article exclusively takes a look at actresses who were among the sexiest of their times but now remain largely forgotten. So let's take a look at the list of top forgotten sexy actresses.
15. Rhonda Shear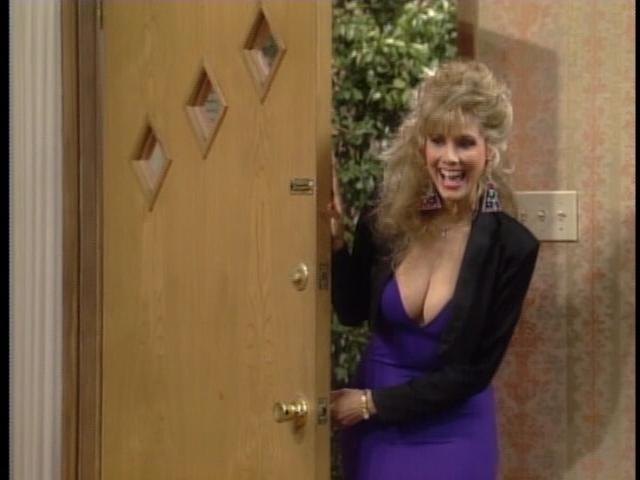 Rhonda Shear hasn't had a particularly impressive body of work in films but she was widely known as a model and posed for a picture in the Playboy magazine. Her most famous screen appearance came in the cable TV series 'USA Up All Night' and she hosted the show for 9 years and garnered immense popularity. She appeared in many sitcoms later in her career and has also ventured into comedy but is now an active entrepreneur handling Shear Enterprises, LLC which she started with her husband.
Read More: Best Nude Scenes of 2017
14. Diane Franklin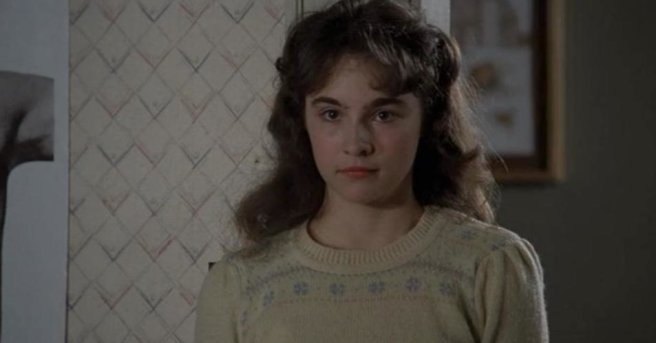 The 80s teenage sweetheart is best known for her roles in 'Better Off Dead' and 'The Last American Vrigin' which was her feature film debut. During her hey days, she was probably one of the cutest actresses in films and she managed to bring a certain girlish charm and naïvety to her roles that made her so addictive to watch onscreen. However, she wasn't the most consistent actress and was known for her hiatuses which hampered her career in films. But she has had a fine run in television ad starred in the largely unknown indie flick 'Punchcard Player'.
Read More: Actors Who Went Nude For Movies
13. Tanya Roberts
Remember 'Charlie's Angels'? Well, there you go! Tanya Roberts was chosen for the role of Julie Rogers in the series as a replacement for Shelley Hack. Though the series continued receiving low ratings post her entry, the role remains the most defining one of her career. She had a decent run in films in the 80s, notably starring in 'The Beastmaster' where she played a redheaded slave girl in an eccentric quirky performance but her subsequent roles have been downright abysmal. Awful choices ruined her career but one can't deny how incredibly gorgeous she was back then.
Read More: Best Nude Scenes in Movies
12. Tracy Camilla Johns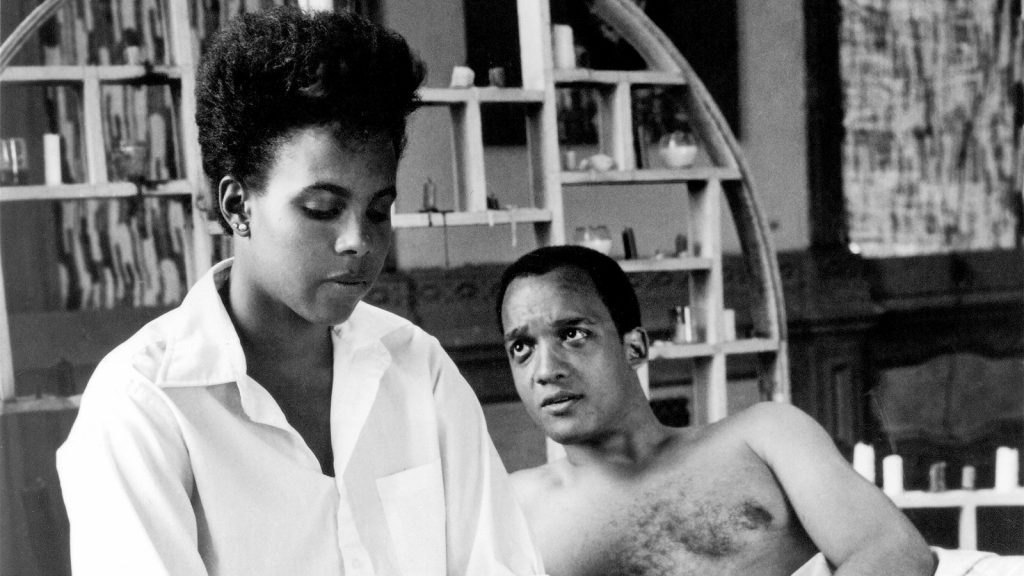 I recently saw Spike Lee's 'She's Gotta Have it' which featured Tracy Camilla Jones in the lead role and I thought to myself, "Damn! She's remarkably good." What happened to her career post 'She's Gotta Have it' truly remains a mystery to me, to be honest. Since her debut, she went on to star in 3 more films and appeared in an advertisement with the great Michael Jordan and has also worked in a couple of television projects, 'Family Ties' and 'Snoops' in which she had minor parts. It's strange that such an immensely talented actress could never really break into break into stardom.
Read More: Best Adult Movies of 2017
11. Markie Post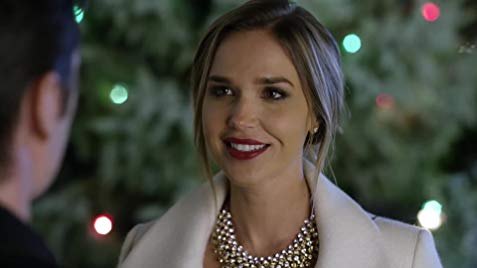 A quintessential 80s movie star, Markie Post was noted for her work in television throughout the 80s, starring in the sci-fi adventure drama 'Buck Rogers in the 25th Century' which also had Erin Gray, another forgotten beauty who also features on the list. Post was dashingly flamboyant and her screen presence emanated sensuality, intelligence and charm. She was perfectly toned, physically and whilst she may have not had enough roles to prove her potential as an actress, she was quite a force whenever she appeared onscreen.
Read More: Best Adult Movies of 2018
10. Kristy Swanson
Kristy Swason was one fine actress whose work in the 90s somehow remains vastly overlooked. She made her debut in Wes Craven's 'Deadly Friend' and followed it up with another horror, the highly controversial 'Flowers in the Attic'. But her most famous role came much later in 1992 when she starred in the lead role in 'Buffy Summers' for which she is most remembered to this day. It's a shame that her career never really took off ever since the game changing role in 1992. She has had some good run in television but has slipped into obscurity in films ever since the early 90s.
Read More: Best Movies Like Porn on Netflix
9. Catherine Mary Stewart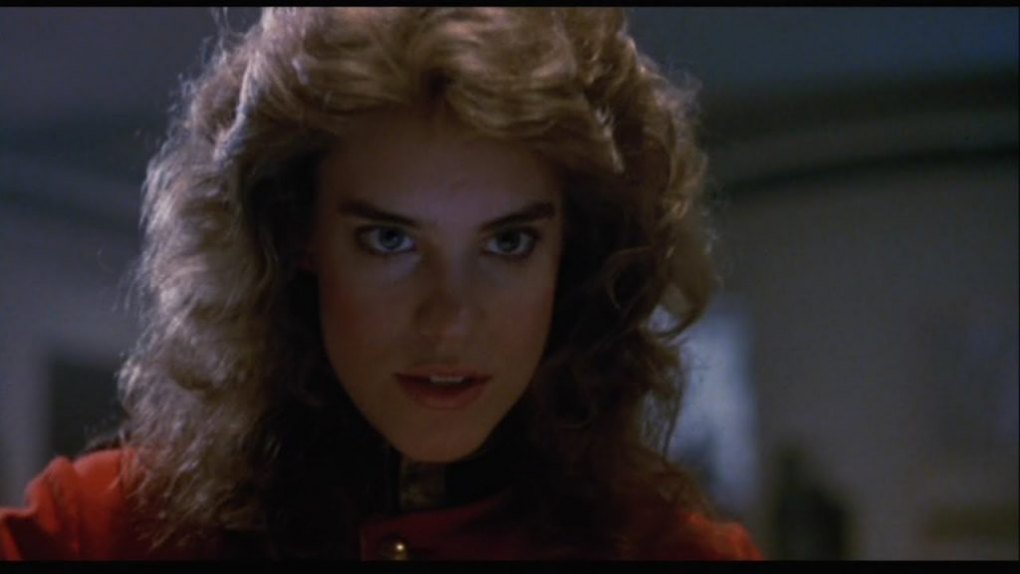 This Canadian beauty was, during her time, one of the sexiest film actresses in the world. She had a phenomenal run in television throughout the 80s, most notably starring the famous soap opera 'Days of Our Lives' in which she played Kayla Brady for over a year and that would eventually turn out to be a defining moment in her career. She appeared in several TV movies including 'Perfect Harmony', 'Ordeal in the Artic' but her career never really took off in Hollywood despite having such a promising start and ever since the mid-90s she has grown more detached with films and television.
Read More: Best Movies of All Time
8. Helen Slater
Helen Slater is perhaps best known among mainstream audiences for her role as supergirl in the 1984 British superhero flick which also had Faye Dunaway. The film received highly negative reviews from critics but her endearingly charming portrayal of Supergirl was one of the few good things about the film. Post 'Supergirl', she also starred in the TV series of the same name and in many comedy flicks throughout the late 80s and early 90s, most of them which had her in the lead roles but none could really push her career beyond the explosive debut and she was confined to work in television where she could never really live up to her potential.
Read More: Movies Like Basic Instinct
7. Mia Sara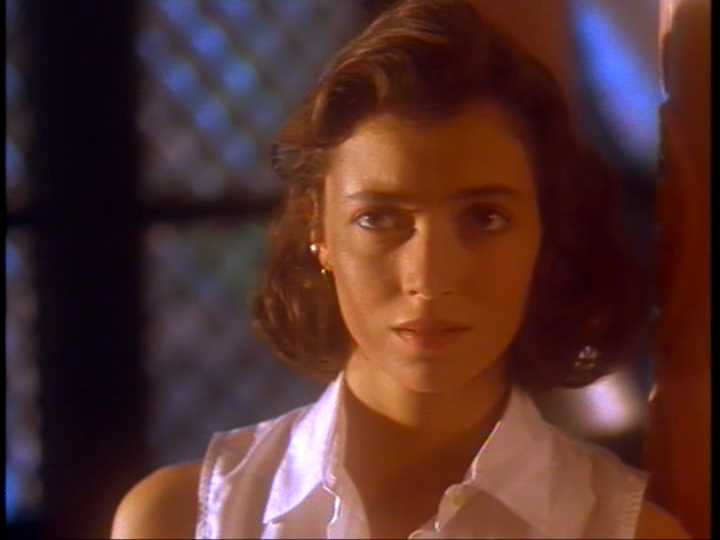 Another exceptionally skilled actress who faded into obscurity with time, Mia Sara was noted for her distinctively vibrant portrayals of romantic leads in teen comedies and romantic flicks throughout the 80s up till the mid 90s. Her role in 'Ferris Bueller's Day Off' as Sloane Paterson remains one of the most memorable teen female characters in movies, thanks to Sara's endearingly quirky, affectionate and bold portrayal of Paterson which was rather unusual for its time. She also starred alongside Tom Cruise in Ridley Scott's dark fantasy adventure drama 'Legend' which received decent reviews. But she was never as successful as 'Ferris Bueller's Day Off' and just couldn't more find career defining roles.
Read More: Actresses Who Went Nude For Movies
6. Erin Gray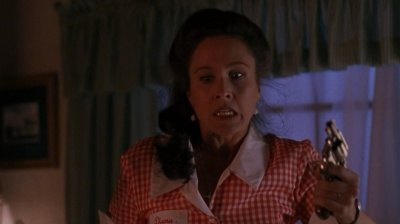 Erin Gray, like some of the other actresses on the list, was hugely stuck with television work and could never really explode into films despite starring in a number of them. At her peak, she was astonishingly gorgeous and irresistibly hot and she often managed to bring a rare sense of authenticity and charisma to every role she ever donned. Her finest works have come mostly in television, notably in the sci-fi series 'Buck Rogers in the 25th Century' and 'Silver Spoons' and both displayed her remarkable range as an actress.
Read More: Movies With Most Nudity
5. Alyssa Milano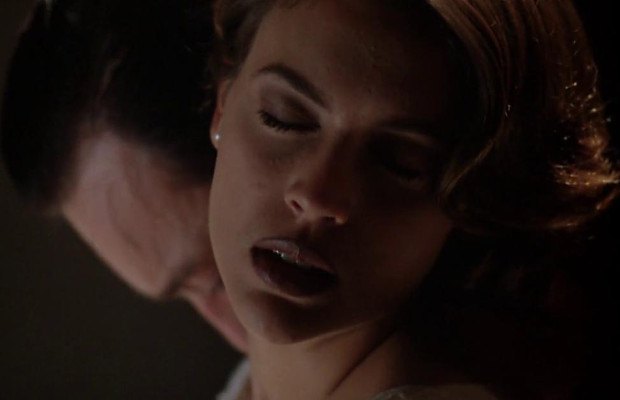 One of the hottest movie stars of her time, Alyssa Milano remains largely forgotten today partly due to her not-so-impressive work post the 2000s. She started out as a child in the highly popular sitcom, 'Who's the Boss' and had a hugely successful run in films throughout the 80s and 90s. She was also noted for starring in numerous B movies and several erotic films in the early 90s. However, despite starring in a massive number of movies and garnering immense popularity, she remains a much more accomplished TV star and has won several awards for her work in television.
Read More: Disturbing Anime Sex Scenes
4. Valeria Golino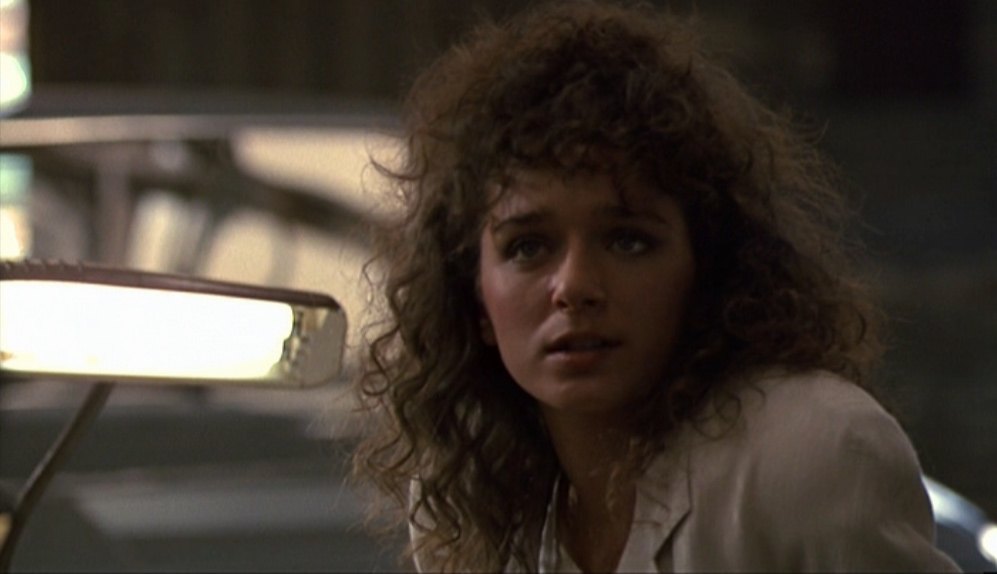 The staggering beauty of Valeria Golino was intoxicating in its hybrid blend of raw sensuality and that subtly intimidating sense of European sophistication. She is best known for her roles in 'Big Top Pee-Wee' and 'Hot Shots!' and most famously in the Oscar-winning 'Rain Man' in which she starred alongside 'Tom Cruise and the great Dustin Hoffman. She has had a highly impressive body of work and has won and been nominated for numerous awards over the years but misfortunes and some debatable choices hampered her career post 2000s and today she remains largely forgotten by mainstream audiences.
Read More: Best TV Show Sex Scenes of 2017
3. Demi Moore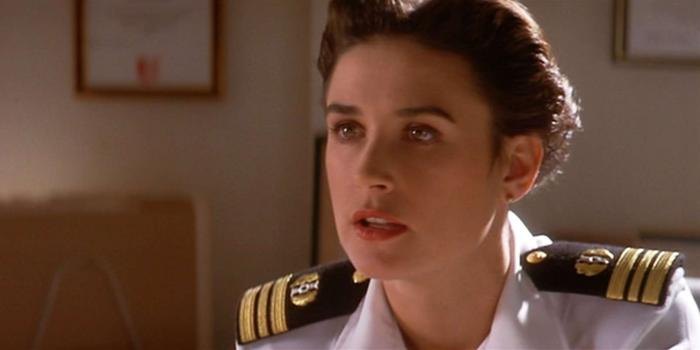 Demi Moore is just so unique in many ways. She's fiercely bold, authoritative and exudes such vibrant charm on screen that you just can't takes your eyes off of her. She was brilliant in Jerry Zucker's romantic thriller 'Ghost' and astonishingly riveting in 'A Few Good Men' in which she starred alongside Tom Cruise. She had an incredible run in films throughout the 80s and 90s before she took a long hiatus in 1997 post 'G.I. Jane' and ever since then she has never had the same kind of success. Her most recent works, with the exception of the Woody Allen flick 'Deconstructing Harry' and a few other projects, have been largely unimpressive but she truly remains one of cinema's sexiest female icons.
Read More: Actresses Who Went Fully Nude
2. Meg Ryan
Meg Ryan was one of the most popular Hollywood actresses of the 90s, noted for starring in a wide range of roles in rom-coms. After appearing in many supporting roles for almost entirely throughout the 80s, she broke into fame with Rob Reiner's iconic romantic comedy, 'When Harry Met Sally' in which she played the lead role along with Billy Crystal. She would later go on to star in a number of rom-coms which established her identity throughout the 90s. However, her more recent works have been largely underwhelming and kind of repetitious in many ways but let's not forget that she was once a sweetheart and even today at 55, looks incredibly gorgeous.
Read More: Best Incest Movies
1. Diane Lane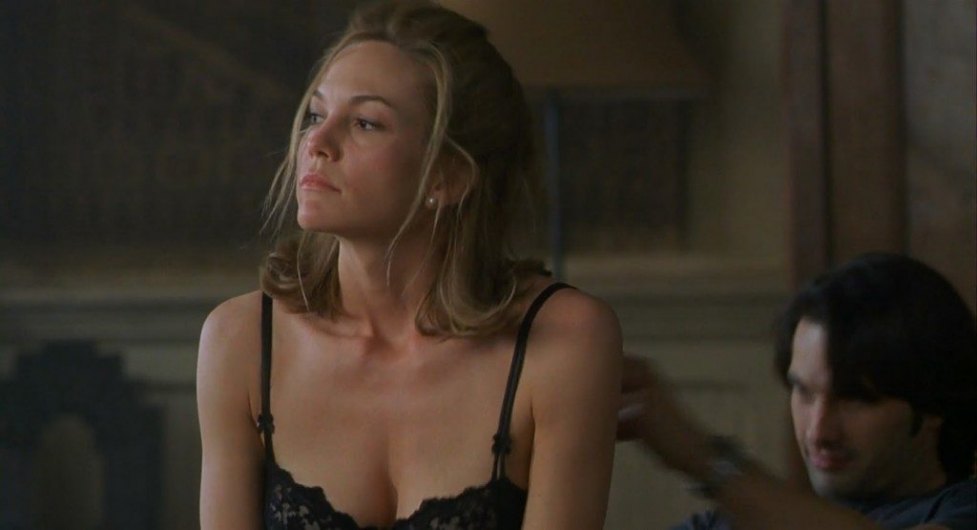 Arguably one of the sexiest women on the planet, Diane Lane now pretty much remains a faded Hollywood star. She was noted for her portrayals of bold, sexually independent women with movies like 'Unfaithful' and 'Under the Tuscan Sun' establishing her niche as one of the most fiercely distinctive and remarkably skilled actresses of her generation. However, 'Unfaithful' remains her finest work and she hasn't had a particularly memorable run over the last decade and has made some awful choices which pushed her into obscurity.
Read More: Best Incest Movies