'Reservoir Dogs' is lauded for being one of the best heist films, and the fun part? The actual heist is never shown throughout the film! Only a director of Quentin Tarantino's caliber could pull off such a crime thriller in his feature-length debut. The movie revolves around eight gangsters, most of whom use color names as aliases for a diamond heist. But with a turn of events, they realize that an undercover cop might be among them. They cross-question each other, trying to connect the dots, and eventually, their actions catch up to them.
Starring Harvey Keitel, Tim Roth, Chris Penn, Steve Buscemi, Lawrence Tierney, Michael Madsen, Tarantino, and Edward Bunker, the 1992 movie explores themes of trust, consequences of crime, and loyalty. Upon its release, the film received massive critical acclaim and has since garnered much love from the audience. If you were mesmerized by the film, and want to experience something similar, try out these recommendations! You can watch most of these movies similar to 'Reservoir Dogs' on Netflix, Hulu, or Amazon Prime.
8. 6 Underground (2019)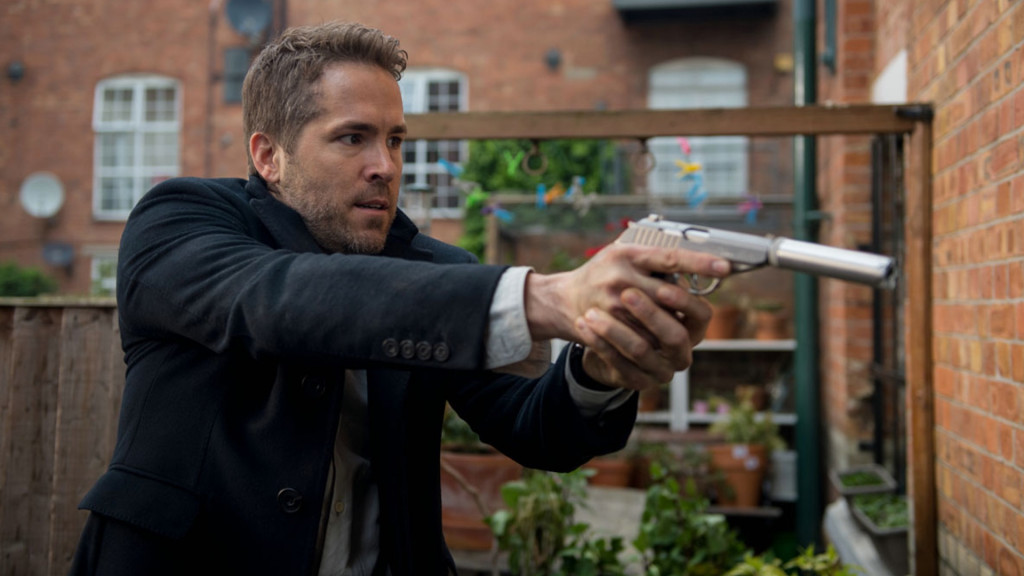 Ryan Reynolds starrer '6 Underground' is an entertaining action movie directed by Michael Bay. It revolves around a billionaire tech entrepreneur who fakes his death alongside five other people to form an unofficial organization for taking down elite criminals. As they make considerable progress with carrying out successful missions, their inner conflicts catch onto them.
Similar to the characters in 'Reservoir Dogs,' the team assumes a new identity and uses numbers instead of colors. The lines between right and wrong are blurred in both movies, and the characters are willing to go to any lengths to accomplish their goals.
7. The Italian Job (2003)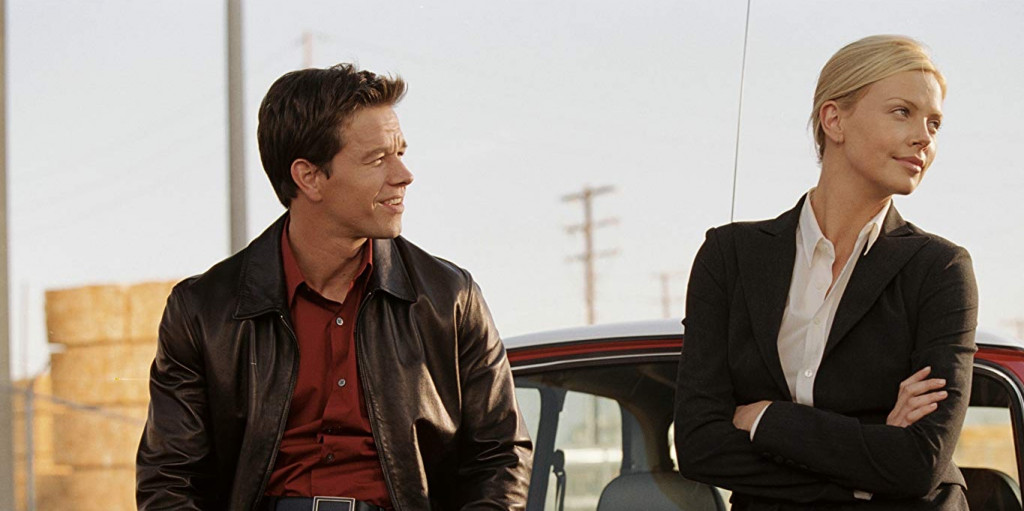 'The Italian Job' is an action thriller movie about a group of robbers — Charlie Croker (Mark Wahlberg), Steve (Edward Norton), Lyle (Seth Green), Rob (Jason Statham), Gilligan (Mos Def), and John (Donald Sutherland), who plan a heist of gold bullion and infiltrate a heavily guarded site in Italy, only to get betrayed by one of their own — Steve. A year later, Charlie Croker bands the team together again, along with John's daughter, to avenge themselves by getting back at Steve.
They devise an elaborate plan to escape with the gold in the streets of Turin, and the heist tests their loyalty, friendship, and intentions towards each other. Despite being a remake of the eponymous 1969 British film, director F. Gary Gray effortlessly brings out the characters' complexity and difficulties in an original storyline. Much like the ones in 'Reservoir Dogs,' the team members in the movie attempt a heist and face backstabbing by one of their own, but their dynamics are quite different.
6. The Town (2010)
In 'The Town,' a group of criminals tries to escape their doomed way of living and change for the better. However, after one of their heists goes south, they are sucked right back into the dark world. The main conflict begins after Doug (Ben Affleck) falls for the bank manager they hold hostage for the heist. In their next heist, they are tracked by an FBI Agent who wants to put them behind bars.
Helmed by Ben Affleck, the crime drama stars him alongside Jon Hamm and Jeremy Renner. The 2010 movie is an adaptation of Chuck Hogan's 2004 novel, 'Prince of Thieves.' In addition to being a movie about crime and heists like 'Reservoir Dogs,' it also portrays the consequences that one has to bear for being a criminal.
5. Ocean's Eleven (2001)

'Ocean's Eleven' is a thrilling movie about a group of highly-skilled members with extraordinary abilities who plan and execute a cunning mission to rob three popular casinos. It follows Danny Ocean, who seeks revenge on his rival after his release from prison. For that purpose, he assembles a team of specialists that can penetrate through high-grade security and steal $150 million in cash.
A remake of the eponymous 1960 Rat Pack film, the heist comedy is directed by Steven Soderbergh and is a star-studded affair with George Clooney, Matt Damon, Brad Bitt, Andy García, Casey Affleck, Scott Caan, Elliott Gould, Bernie Mac, Qin Shaobo, Carl Reiner, and Julia Roberts. Unlike 'Reservoir Dogs,' you get to witness the neatly orchestrated heist, but the movies share themes of crime and loyalty.
4. The Killing (1956)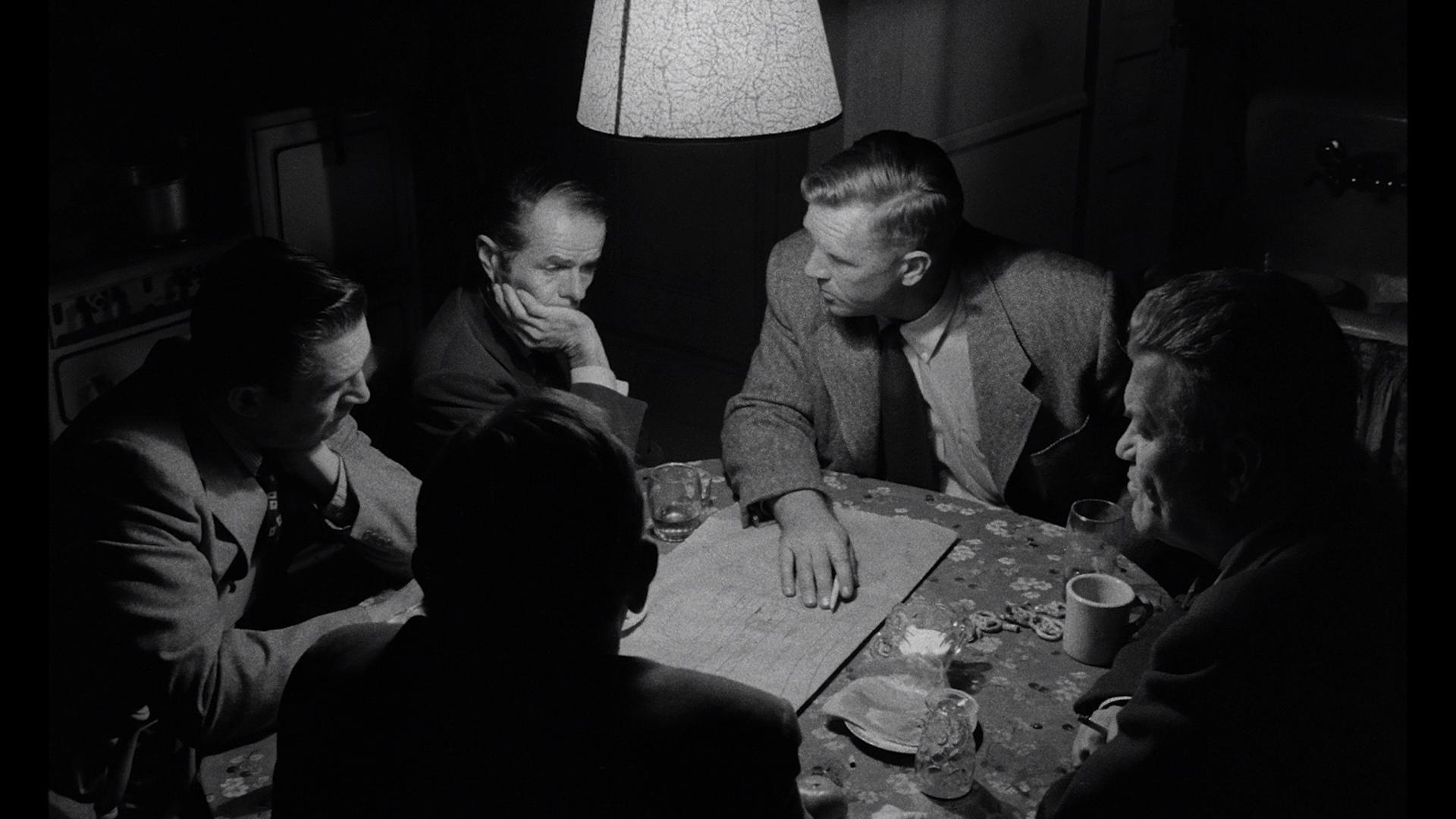 Based on Lionel White's novel 'Clean Break,' 'The Killing' is Stanley Kubrick's film noir, with Sterling Hayden, Coleen Gray, and Vince Edwards in pivotal roles. In the movie, Johnny Clay is a mastermind who puts together a team to rob a racetrack's office for $2 million. After successfully carrying out the robbery, his wife intervenes in his near-perfect plan, and conflict spirals out of hand.
If you're in the mood to watch a classic black-and-white flick, you will love this movie. The commonality between the 'Reservoir Dogs' and 'The Killing' is betrayal and a conflict that commences after the heist. The 1956 film also portrays the glorification of the American Dream and how it leads to an ultimate downfall for many individuals who pursue it through the wrong means.
3. Pulp Fiction (1994)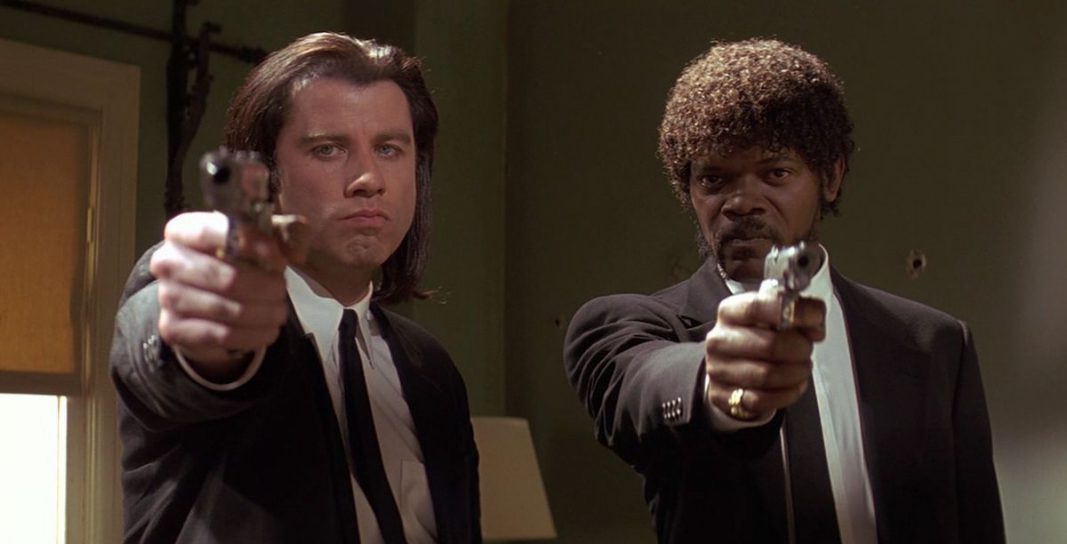 If you are a fan of Tarantino's unique filmmaking style, you'll also relish his 1994 directorial 'Pulp Fiction.' One of the most critically acclaimed and widely known movies of all time, starring John Travolta, Samuel L. Jackson, and Uma Thurman in pivotal roles. The non-linear style of storytelling, impactful dialogues, and inventiveness of this cult classic make it a must-watch.
This crime thriller covers the story of interconnected characters with overlapping twists and turns. Two hitmen, a gangster and his wife, a boxer, and a pair of diner bandits are entrapped into the world of violence, with bizarre and funny incidents. Tarantino's signature directing and writing style shines through the film as much as it does in 'Reservoir Dogs.'
2. Heat (1995)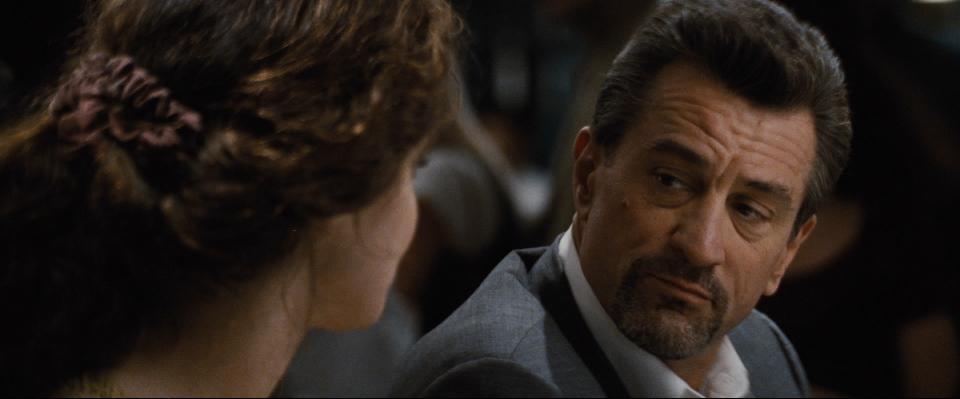 Directed by Michael Mann, 'Heat' sees the pairing up of Al Pacino and Robert De Niro in an amusing crime movie about professional robbers led by Neil, who score big money but somehow botch the job and put themselves at risk of prison time. Soon enough, Lt. Vincent Hanna is on their trail and becomes obsessed with the case. Both Neil and Vincent have their fair share of troubles and understanding of their rival's motives.
However, they are unwilling to settle on anything and are hellbent on winning against each other. 'Heat' falls into the heist-gone-wrong category like 'Reservoir Dogs' and focuses on the event's aftermath. The film recognizes the power of loyalty but portrays that it must be balanced out with moral responsibility.
1. The Departed (2006)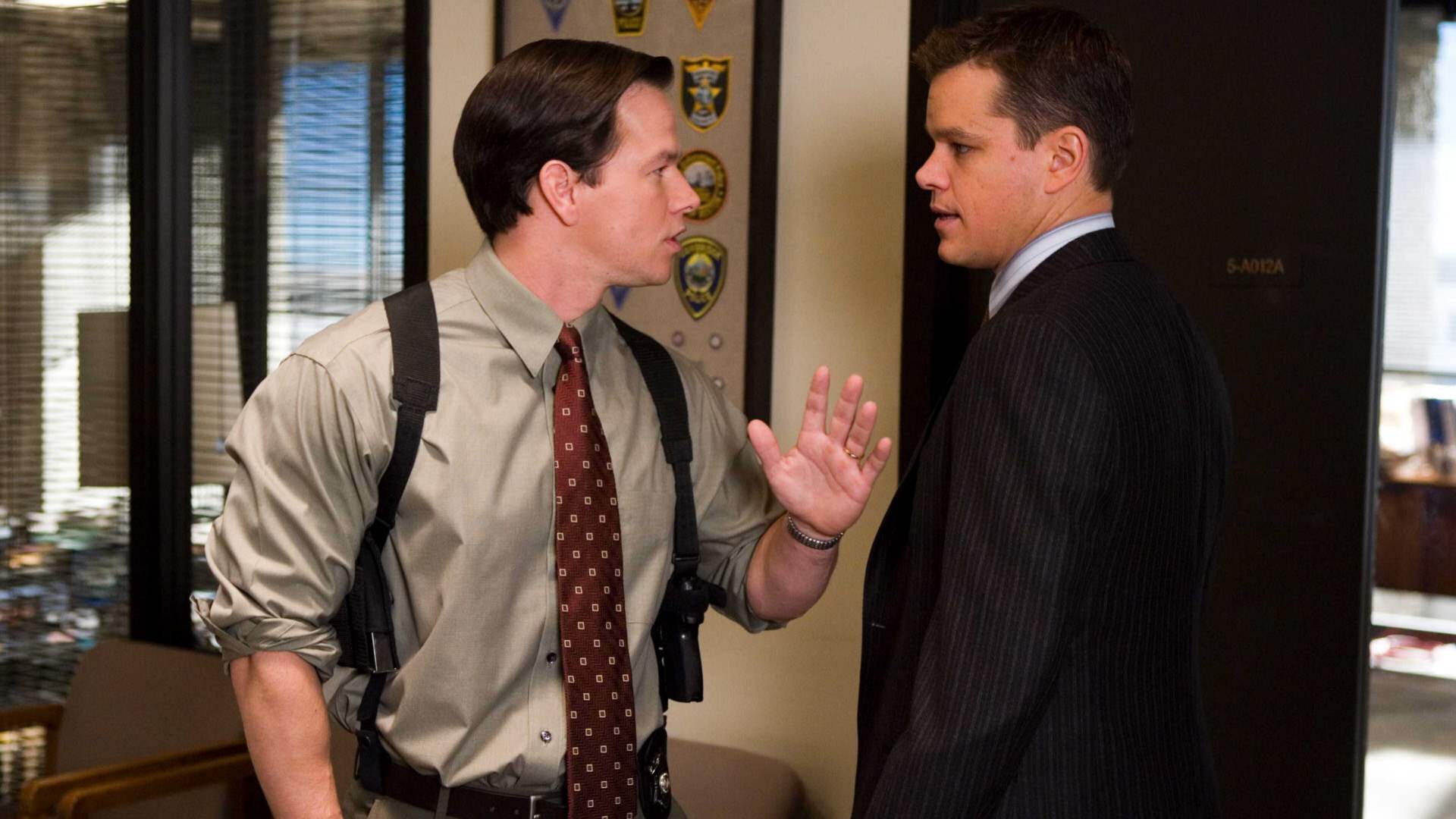 Directed by Martin Scorsese, 'The Departed' is a brilliant crime drama that serves as a remake of Alan Mak and Felix Chong's successful 2002 Hong Kong movie 'Infernal Affairs.' The movie is filled with a goldmine of talented actors like Leonardo DiCaprio, Matt Damon, Mark Wahlberg, and Jack Nicholson. It largely revolves around Billy Costigan, an undercover cop spying on an Irish-American Criminal Organization, and Colin Sullivan, who is a member of the organization who joins the police force and works his way up to the top.
Both Billy and Colin discover each other's identities, leading to a cat-and-mouse chase. They are forced to face the consequences of their actions and make the right call. The recurring element in 'Reservoir Dogs' and 'The Departed' is the undercover cop trope and underlying themes of identity. The movie is revered as an unforgettable masterwork, with brilliant camerawork, compelling writing, and class performances, which reserves it a spot at the top of the list.
Read More: Reservoir Dogs Ending, Explained