Directed by Byun Sung-hyun, 'Kill Boksoon' is a South Korean assassin thriller movie that revolves around the character of Gil Bok-soon and the contrasting double life she lives as a single mother and a killer for hire. When her daughter, Jae-yeong, gets into a violent altercation at school, the strained relationship between the mother-daughter duo worsens. Meanwhile, trouble arises for Bok-soon at work when her contract with her company nears an end.
The movie analyzes the themes of secrecy, female empowerment, and familial relationships while packing an entertainingly brutal action flick punch. If you're looking for similar recommendations with narratives comparable to 'Kill Bok-soon' at their center, here is a list you might enjoy. You can find most of these movies similar to 'Kill Boksoon' on Netflix, Amazon Prime, and Hulu!
8. Birds of Prey And The Fantabulous Emancipation of One Harley Quinn (2020)
'Birds of Prey' is an ensemble superhero movie directed by Cathy Yan. It stars many talented actors like Mary Elizabeth Winstead, Jurnee Smollett-Bell, and Rosie Perez, with Margot Robbie in its center as Harley Quinn. Following her breakup with the Joker, she quickly rises to the number one target of Gotham's bad guys.
After getting stuck with a young pickpocket named Cass Cain, Harley faces off against the city's dangerous crime lord, Roman Sionis (Ewan McGregor.) However, she discovers an unlikely alliance with detective Renee Montoya and two vigilantes, Dinah Lance and Helena Bertinelli. If you enjoyed the diverse range of well-written female characters in 'Kill Boksoon' and are craving to see more powerful women in action, then you will enjoy the adventures of Harley Quinn and her friends in 'Birds of Prey.'
7. John Wick (2014)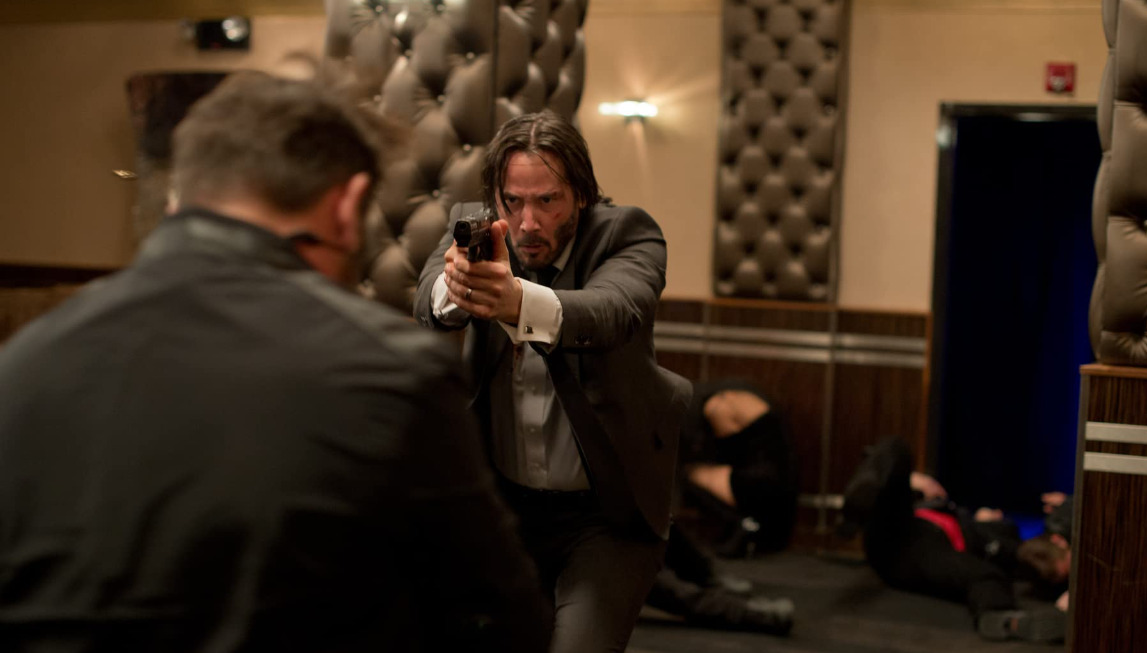 The first installation in the franchise of the same name, 'John Wick,' is a character-driven action movie directed by Chad Stahelski. Starring Keanu Reeves as the titular character, the film follows John Wick, a renowned retired ex-assassin. Following the brutal death of his dog, the last remaining gift left to him by his dead wife, he is forced to come out of retirement and hunt down the man responsible.
However, Wick's path to revenge is aggravated when he finds out that the killer, Iosef Tarasov, is the son of his ex-employer. With a hefty bounty on his head, he goes on a violent, murderous rampage in search of vengeance. John Wick and Bok-soon are skilled assassins who find themselves in situations where they must go against people they once considered their own. Full of nail-biting, exciting action, 'John Wick' is a must-watch for fans of the assassin genre.
6. Red Sparrow (2018)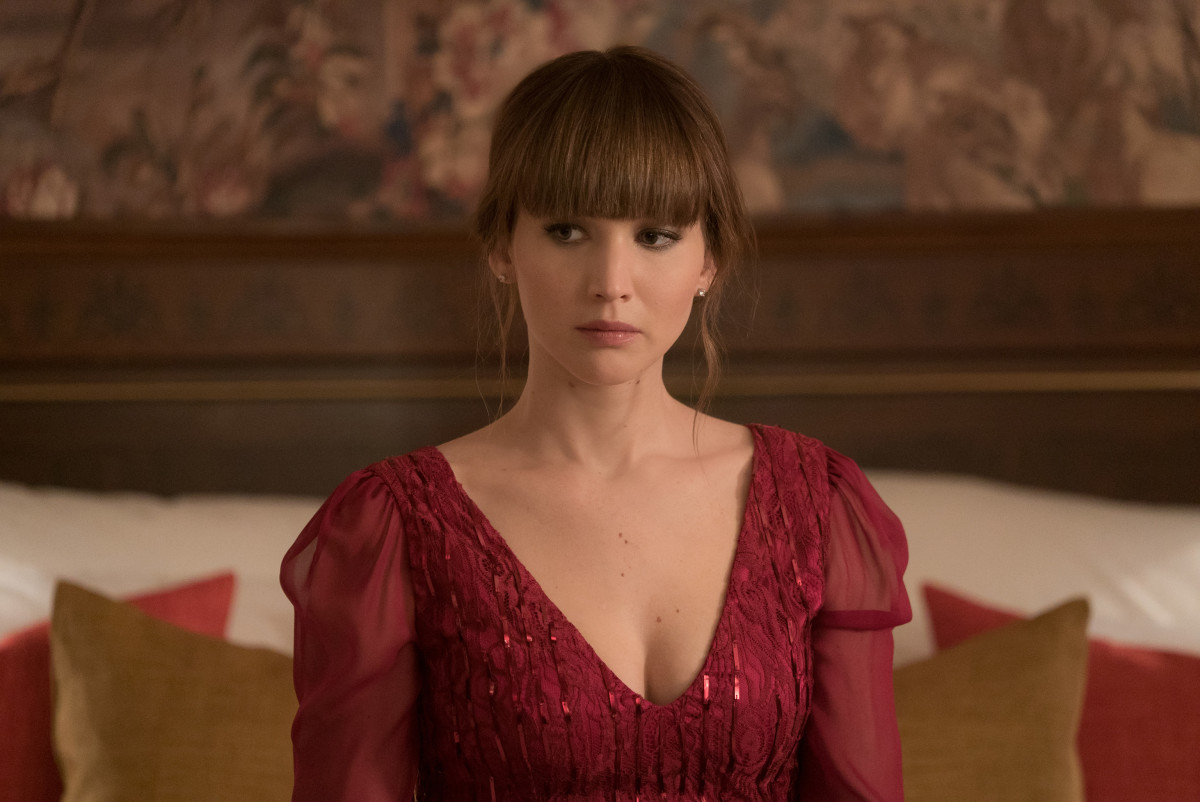 The action thriller movie 'Red Sparrow' stars Jennifer Lawrence and is directed by Francis Lawrence. When a life-changing injury ruins Dominika Egorova's prima ballerina career, she gets roped into enlisting in a training school for seductive spies, dubbed "The Sparrows." After excelling at her grueling training, she quickly receives her first assignment in Budapest. Soon, Dominika finds herself plummeting down dangerous routes after encountering Nate Nash, a CIA Agent who could change the trajectory of her life— for better or for worse.
Similar to 'Kill Boksoon,' 'Red Sparrow' also features a mother-daughter relationship as the driving factor behind its main character's motivations. Unlike Bok-soon, Dominika relies heavily upon her sexuality. Yet, both movies still portray their protagonists in an empowered, fierce light. If you enjoyed the intense violent sequences in 'Kill Bok-soon' and are looking for a grittier secret agent thriller, then 'Red Sparrow' is perfect!
5. Saving Face (2004)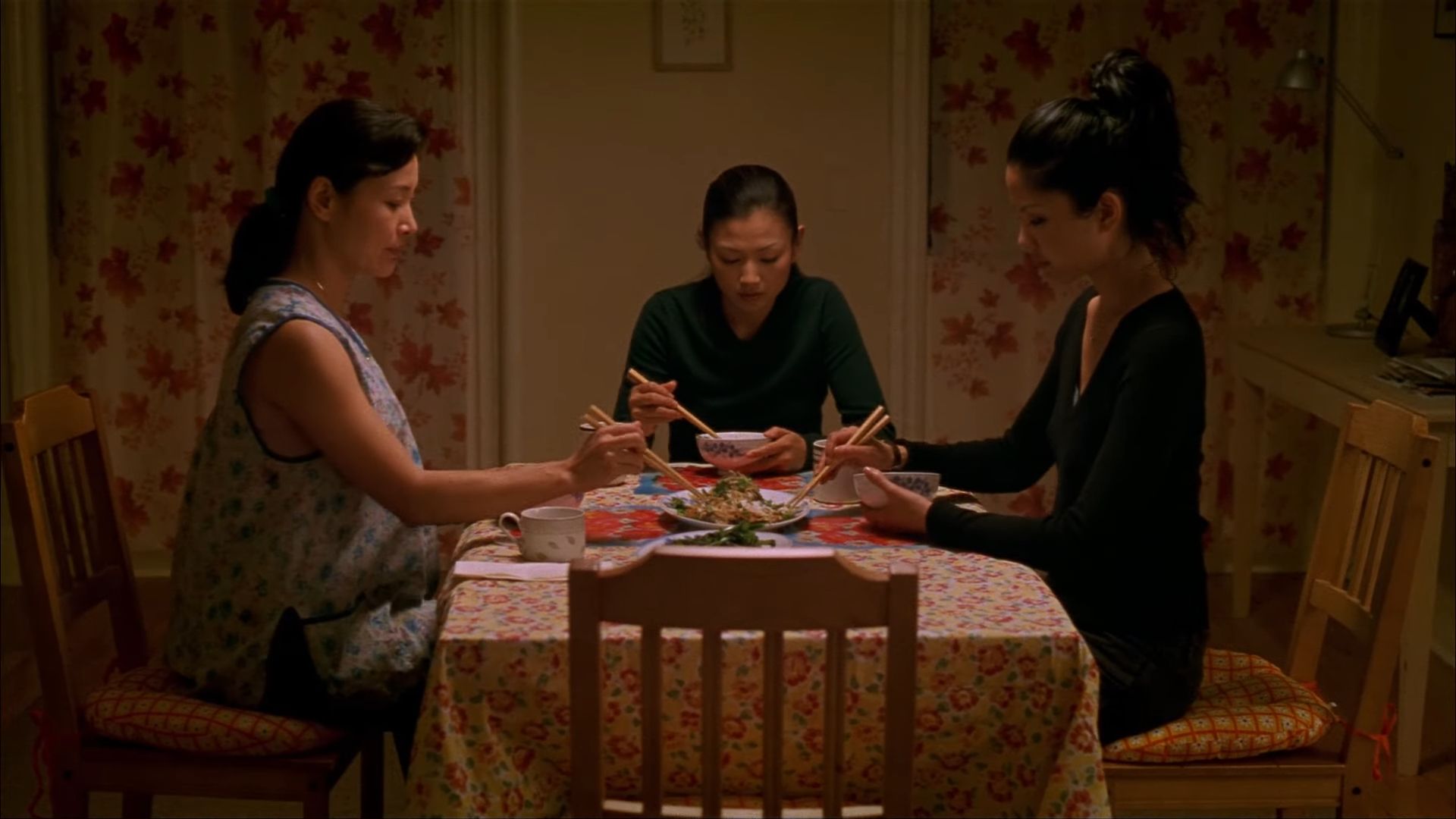 Alice Wu's feature film debut, 'Saving Face' is a rom-com drama movie that focuses on a relationship between a Chinese-American mother-daughter duo. Wil's mother, Hwei-Lan, surprises her when she shows up at her house unannounced and is very pregnant. The latter, who refuses to disclose the identity of her unborn child's father, starts living with Wil after being kicked out of her parents' home. As a result, her daughter's life is turned upside down when Hwei-Lan's presence interferes with the relationship between a closeted Wil and her openly lesbian girlfriend, Vivian.
'Saving Face' is the only non-action movie on this list. Regardless, the themes and ideas explored in this movie deeply resemble the emotionally driven aspect of 'Kill Boksoon's' plot. Like Bok-soon and Jae-yeong, Wi and Hwei-Lan also keep secrets that affect their relationship. Additionally, if you liked Jae-yeong's LGBTQ+ storyline in 'Kill Boksoon,' you will find something similar in 'Saving Face.'
4. Ava (2020)
Starring Jessica Chastain as the titular character, 'Ava' is a spy thriller movie directed by Tate Taylor. It revolves around a deadly assassin, Ava Faulkner. Following a tense assignment in Saudi Arabia, she starts to have doubts about the organization she works for. Hunted by her own employers, Ava must find a way to make it out of this debacle alive. Similar to 'Kill Boksoon,' the protagonist of 'Ava' is also a remarkable assassin who gets betrayed by her own company. Thus, viewers will find many similarities between the characters of Ava and Bok-soon and enjoy the action-driven plot of 'Ava.'
3. The Assassin (2015)
'The Assassin,' a Taiwan, Hong Kong, and China-originated historical action drama movie, won its director Hsiao-Hsien Hou his first Best Director Award at Cannes Film Festival. Loosely based on the ancient short story "Nie Yinniang" by Pei Xing, it is set in eighth-century China and follows the story of Nie Yinniang, a female assassin. She embarks on a quest to defeat a military governor, Tian Ji'an.
With ties to Tian Ji'an from her past, Yinniang struggles between her duty as an assassin and her own heart. 'The Assassin' highlights the ways of an ancient creed of assassins, while 'Kill Boksoon' presents the viewers with a newer take on the same. If you're interested in assassin storylines that place female characters at their center, then you should definitely watch 'The Assassin.'
2. Kill Bill: Volume 1 (2003)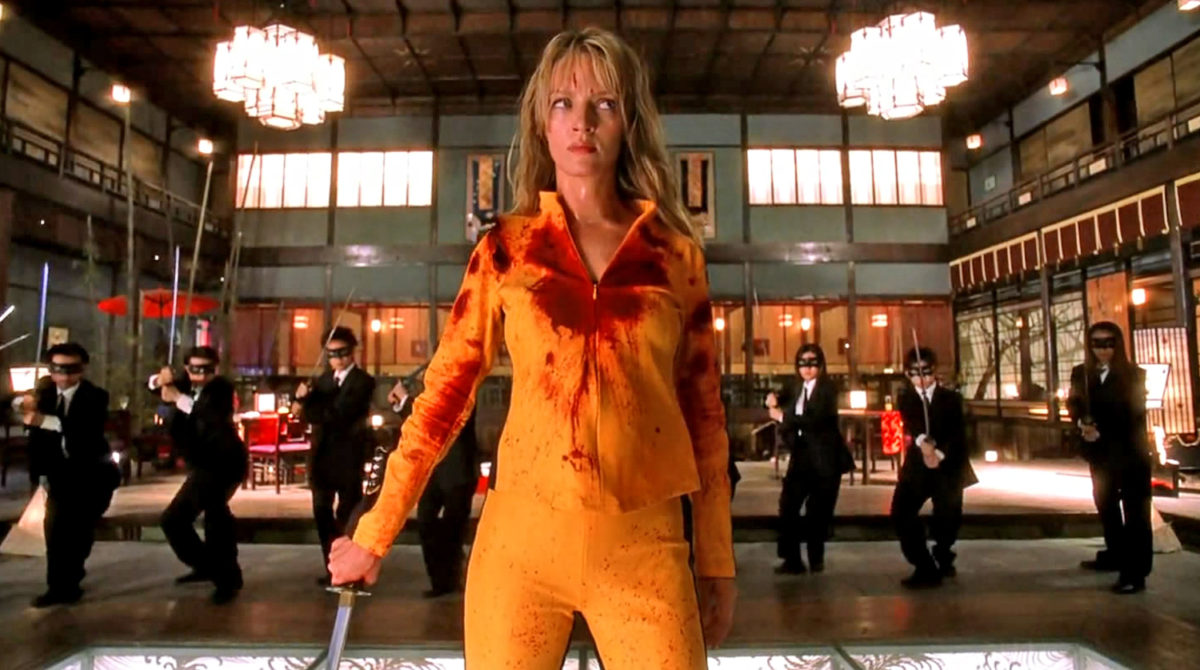 Quentin Tarantino's two-part martial arts thriller movie, 'Kill Bill: Volume 1' is one of the most iconic assassin movies of all time. It revolves around the story of "The Bride" (Uma Thurman), a former member of an assassin group named Deadly Vipers. The plot follows her as she goes on a revenge killing spree after losing her unborn child in an attempted murder by her ex, Bill.
Throughout the movie, The Bride violently buries hatchets with the people who have wronged her in the past. The Bride and Bok-soon are both competent, deadly women, and the plots of their respective movies form around their personal drive and motives. If you enjoyed the female-centric action-filled narrative of 'Kill Boksoon,' you should add 'Kill Bill' to your watchlist next.
1. The Villainess (2017)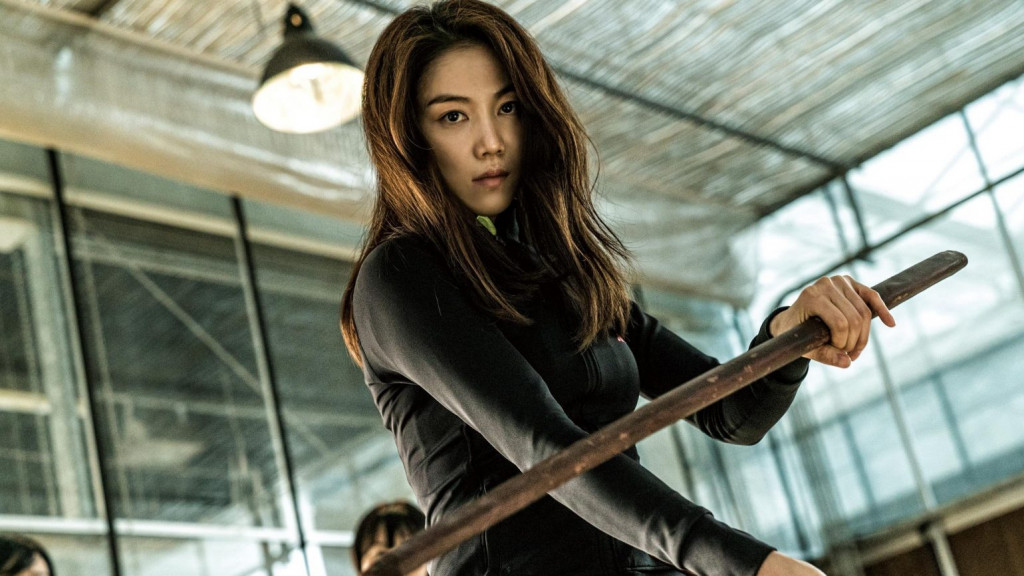 Directed by Jung Byung-gil, 'The Villainess' is a South Korean action thriller movie similar to 'Kill Boksoon' with a skilled female assassin at its center. Sook-hee has been trained to be a vicious killer by her mentor from a young age. Years later, she works for an Intelligence Agency to earn her freedom. Along the way, Sook-hee encounters a chance for revenge when her past finds her again.
'The Villaness' alternates between Sook-hee's present and her past while exploring themes of betrayal, freedom, and revenge. The characters of Sook-hee and Bok-soon share many similarities — both are single mothers who work as assassins with incomparable skill sets and, over time, develop tense relationships with their mentors. Fans of 'Kill Bok-soon' will enjoy Sook-hee's action-filled journey with its many emotionally charged plot points.
Read More: Kill Boksoon Ending, Explained