Hulu might still be living in the shadow of all the better-known streaming giants, but lately, it has been establishing itself as a viable competitor with its vast array of movies and original TV shows. In the month of December, while continuing with its gritty satirical horror anthology series 'Into the Dark', the platform will also be featuring the season 3 premiere of 'Marvel's Runaways'.
Apart from that, since the holiday season is almost here, Hulu has you covered with films from a myriad of genres that you watch as you head towards the latter stages of the year. So here's a list of all the movies and TV shows that are coming to Hulu in December 2019.
13. Into The Dark: A Nasty Piece of Work: Episode Premiere (December 6, 2019)
Halloween, by default, is immeasurably influential to the slasher horror genre, but just because the "spooky season" is over, it does not mean that we're with our share of horror this year. 'Into the Dark', produced by Blumhouse Production, is a year-long anthology series that picks on each major festival of the season and presents a bone-crudling story revolving all around it.
This time around, with its December installment, the series will be placing Christmas greed in the spotlight with 'A Nasty Piece of Work.' This episode will take on the dark side of yuletide joy by presenting a story that revolves around a mid-level employee who fails to get the Christmas bonus or promotion that he expected. But to his surprise, his boss does invite him to a party at his place and gives him the opportunity to move up the corporate ladder. All he has to do is beat up another one of his competitors in the violent unforgiving competition.
12. Reprisal: Complete Season 1 Premiere (December 6, 2019)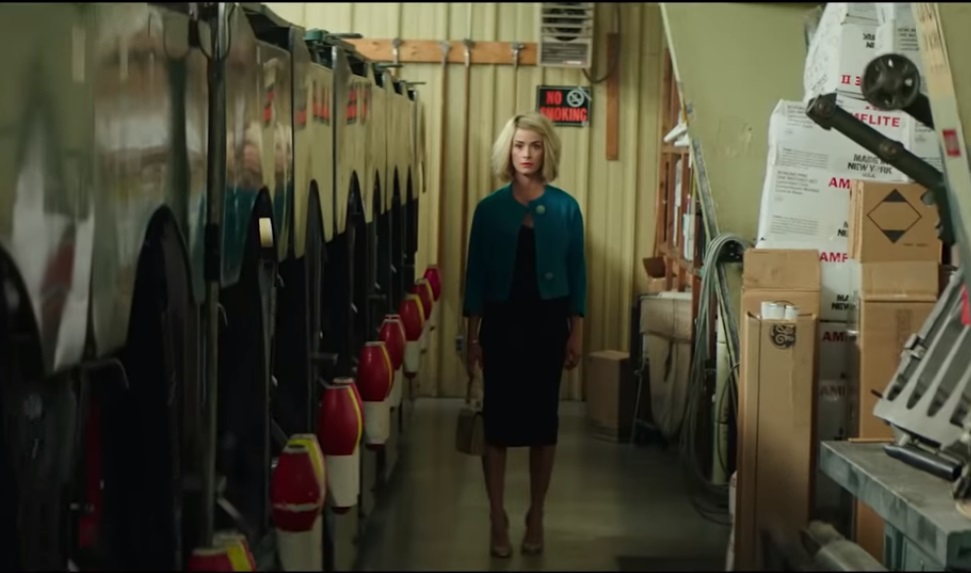 No matter how high of a road you end up taking in life, there are times when nothing is more satisfying than a ruthless, brash revenge show. Starring Abigail Spencer ('Suits', 'Grey's Anatomy') 'Reprisal' follows the tale of femme fatale who—after being left in a half-dead condition—sets out on a grudge-bearing journey where she unforgivingly plots the ultimate revenge plan against her brother and his gang of gearheads.
11. Marvel's Runaways: Complete Season 3 Premiere (December 13, 2019)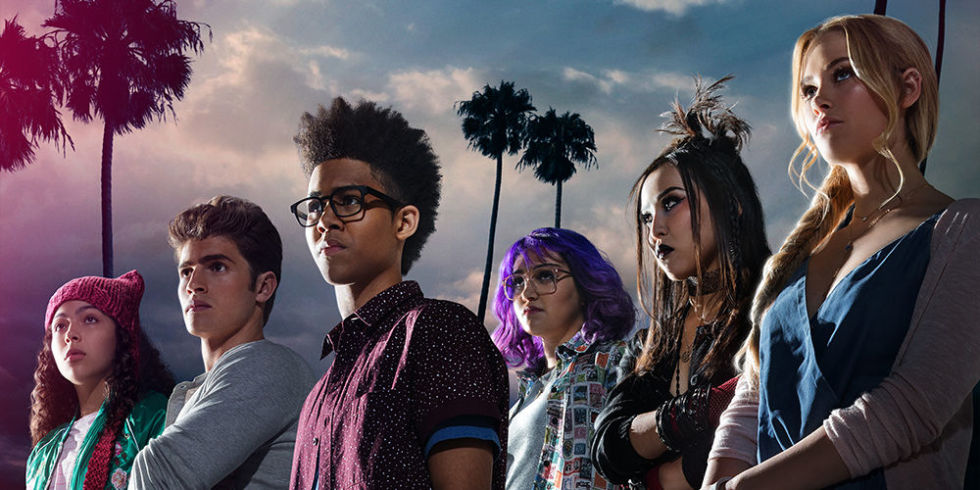 After discovering that their parents are a part of a sinister super-villain cabal known as "The Pride", six teenagers—Nico Minoru, Karolina Dean, Molly Hernandez, Chase Stein, Alex Wilder, and Gertrude Yorkes—decide to break loose from the lies that are being fed to them and run away from their homes. Somewhere along their journey, they not accept one another as a family but also discover some secrets about themselves. The coming-of-age superhero genre is starting to get a little oversaturated now but 'Runaways', though it does stick to Marvel's much-used formula, it also dwells deep into the surface of the existing typical archetypes.
10. Into The Dark: Midnight Kiss: Episode Premiere (December 27, 2019)
Taking a horrifying yet satirical spin at new year's 'Midnight Kiss' is another installment of the 'Into the Dark' series that centers on a group of gay best friends who reunite to celebrate new year's eve. With this, their grand annual tradition sets off where each one of them is expected to find a special someone to help them ring in the new year. Though quite sexy in the beginning, this game of "Midnight Kiss" soon turns fatal when an onboard sadistic killer starts murdering each one of them. Strained relationships and resentment of their pasts have indeed taken a toll on one of them and what started off a fun way to enter a new year, soon turns into a struggle for survival.
9. The Aviator (December 1, 2019)
Directed by Martin Scorsese, 'The Aviator' is a biopic that depicts the early years of legendary director Howard Hughes. The film captures the highs and lows of his life where he very well made a name for himself with his risk-averse methods and exceptional charm, but he was indeed far from being perfect as he always suffered from bouts of psychological illnesses. Apart from having an extremely riveting plot, the film portrays the genius of Leonardo DiCaprio as an actor.
Though a little under-appreciated compared to other works of Scorsese, 'The Aviator' was later also nominated for 11 Oscars, including Best Actor for Leonardo DiCaprio, and of course, Best Director for Martin Scorsese.
8. Kill Bill Vol. 1 & Vol. 2 (December 1, 2019)
No matter how many action movies you might have seen, you'll probably never find any that come even remotely close to the visuals tableaus and iconic set pieces of 'Kill Bill.' Rocking Bruce Lee's yellow jumpsuit, Uma Thurman plays the role of "The Bride", who sets out to seek revenge on the Deadly Viper Assassination Squad and its leader, her ex-lover, Bill.
Wrung with heavily stylized action scenes that are frenzied with shameless gore, 'Kill Bill' is one of the most epic feminist revenge movies. Both of its parts are reflective of one another where the second one picks on a slight leisurely tone and ends with an epic showdown between Bill and "The Bride." 'Kill Bill' is not just one of Tarantino's best works but is easily one of the best action films ever made.
7. Meet Joe Black (December 1, 2019)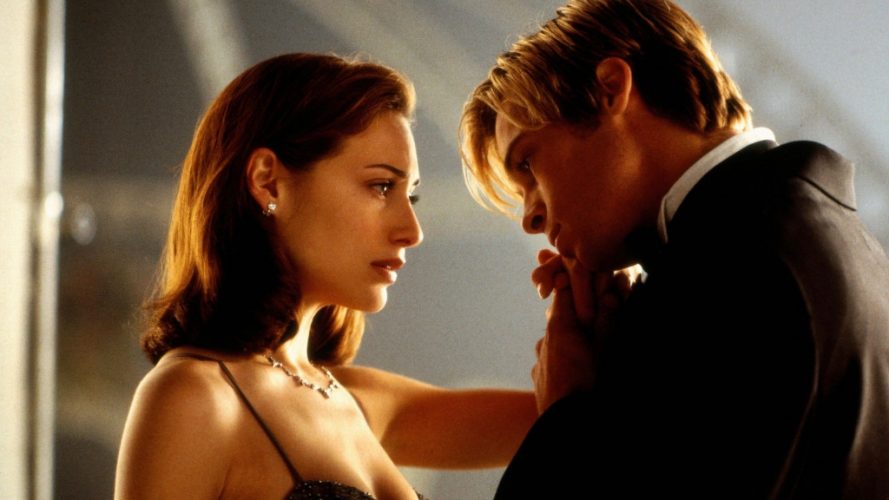 Death, personified in a human body as Joe Black (Brad Pitt), comes knocking at the doors of William Parrish (Anthony Hopkins) one day. With the intention of learning more about life, he asks William to be his mentor but in the process, he ends up falling in love with his daughter Susan (Claire Forlani). As Joe's interest in staying on Earth begins to grow, even Susan starts to fall for him, though she has no clue who he truly is. 'Meet Joe Black' may not be that big of a box-office hit but it surely has a charm of its own that gives you the powerful message of not taking life for granted.
6. 28 Weeks Later (December 1, 2019)
A rage virus decimates the city of London but with the intention of reviving a small segment of it, the US Army quarantines the city and repopulates it with a large group of survivors. Unfortunately, the virus finds its way back and what started off as a process of reconstructing the city, soon turns into a zombie apocalypse where all hell breaks loose on the remnants of survivors.
While staying loyal to zombie mythos of Hollywood, '28 Weeks Later' offers a lot more than just bland gore and also makes blatant political references to the government and their policies. Going beyond the typicalities of the scare-factor that most horror films offer these days, '28 Weeks Later' is certainly not just any zombie thriller.
5. How to Train Your Dragon: Homecoming (December 5, 2019)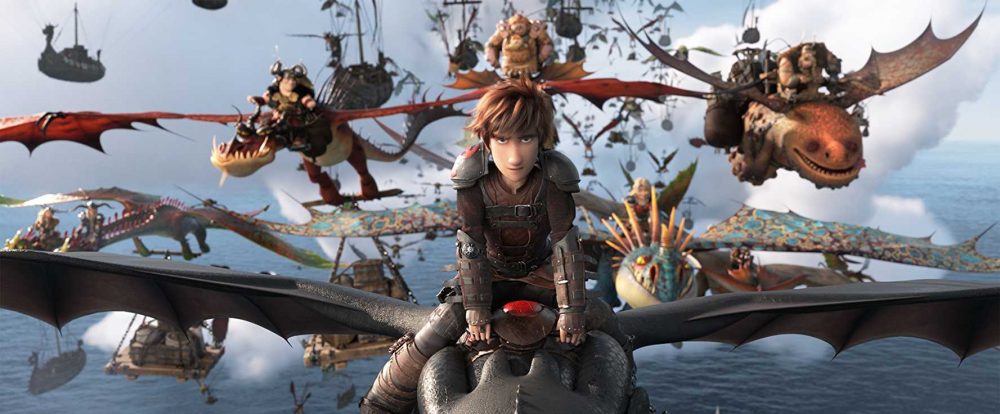 'How to Train Your Dragon: Homecoming' is a special spin-off of the renowned 'How to Train Your Dragon' trilogy that starts off with Hiccup and his dragon, Toothless, sharing stories of their unique bond with their respective families. The new generation of Vikings are clearly not aware of the bond between humans and dragons, so in order to celebrate the existence of the mythological creatures, Hiccup organizes grand holiday pageant where all generations of humans and dragons assemble to reminisce upon the unique bond that they've always shared.
4. Blackfish (December 12, 2019)
It is a well-known fact that killer whales are highly intelligent marine mammals who travel long-distances when they are out in the ocean. But even then, these members of the dolphin family are often kept in captivity. Whilst people may be inspired by the beauty of these majestic sea animals, there is very little that they actually do to help them.
'Blackfish' is a documentary that highlights the impact of keeping these animals in captivity by throwing light on the story of a notorious killer whale named Tilikum, which is responsible for the deaths of three individuals. Backed with horrendous facts, 'Blackfish' is a very well-researched documentary that uncovers the harsh realities of the "wildlife entertainment" industry.
3. American Gangster (December 16, 2019)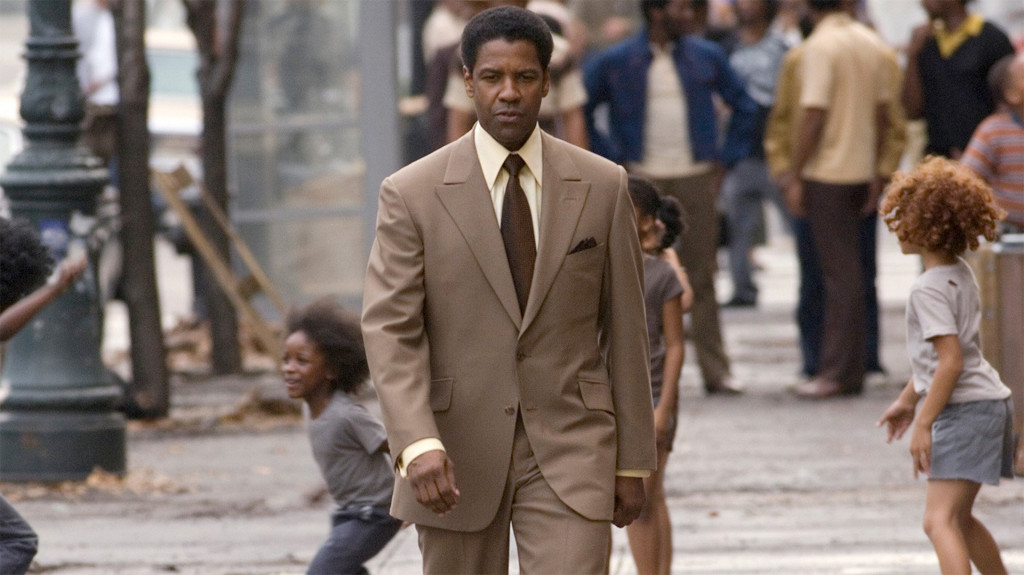 With a star-studded cast that includes Denzel Washington, Russell Crowe and Josh Brolin, 'American Gangster' is a partly biographical film that follows the life of Franck Lucas who, after the death of his mentor and boss Bumpy Johnson, takes control of his business and further expands it by becoming the number one importer of heroin in the Harlem district of Manhattan. Three-time Academy Award nominee Ridley Scott has helmed classics in a vast array of genres from sci-fi to horror to historical movies and even with 'American Gangstar'—which is often labeled as "the black 'Scarface'"—his take on crime drama seems quite promising.
2. Pawn Sacrifice (December 23, 2019)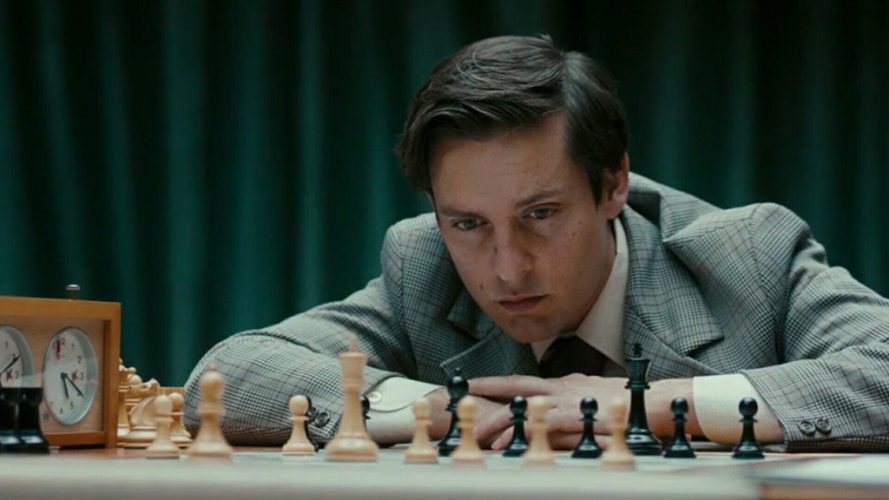 In 'Pawn Sacrifice', Tobey Maguire plays the role of Bobby Fischer, an American Chess Grandmaster, who, in the height of the Cold War, gets caught up between the tension of two superpowers when he challenges Soviet Union's chess champion. Anchored with great performances and a solidly gripping story, 'Pawn Sacrifice' tackles the extremities of obsession that come with competitions of this level. It shows how we live in a world where the high stakes of competition are often worshipped but the toll that it takes on the individuals involved is often ignored.
1. Transformers: Dark of the Moon (December 30, 2019)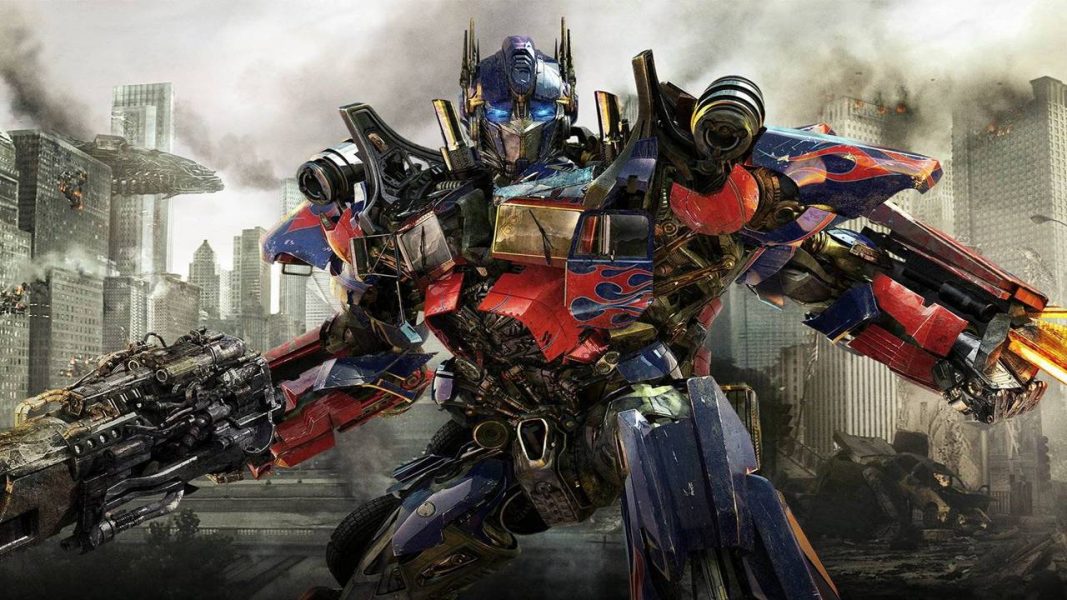 After the success of the first 'Transformers' film, the franchise did take in a dip in its quality with 'Transformers: Revenge of the Fallen' but even after losing a good amount of wind with this one, 'Transformers: Dark of the Moon' brought the film back in the game. Being the final film in the Shia LaBeouf-starring trilogy, it revolves around an artifact on the moon which, if acquired by the Decepticons, can be used for their sinister schemes. Sam Witwicky and the Autobots must now race against time to get to the artifact before it ends up in the wrong hands.
Read More: All New Movies and Shows Coming to Netflix in December 2019
Week of December 1
Unikitty: Complete Season 2A (Cartoon Network) – 12/1/19
Gintama: Complete Season 1 (SUB & DUB) (TV Tokyo) – 12/1/19
2 Fast 2 Furious (2003) – 12/1/19
A Better Life (2011) – 12/1/19
A Fairly Odd Movie: Grow Up, Timmy Turner! (2011) – 12/1/19
Airheads (1994) – 12/1/19
Almost Famous (2000) – 12/1/19
Behind Enemy Lines (2001) – 12/1/19
Bug (1975) – 12/1/19
Ca$h (2010) – 12/1/19
Cheri (2009) – 12/1/19
Downhill Racer (1969) – 12/1/19
Escape from Mr. Lemoncello's Library (2017) – 12/1/19
The Fast and the Furious (2001) – 12/1/19
The Fast and the Furious: Tokyo Drift (2006) – 12/1/19
Footloose (1984) – 12/1/19
Half-Shell Heroes: Blast to the Past (2015) – 12/1/19
Hamlet (1990) – 12/1/19
Havana Motor Club (2015) – 12/1/19
Heartbreakers (2001) – 12/1/19
Hellboy II: The Golden Army (2008) – 12/1/19
In Secret (2014) – 12/1/19
Just Married (2003) – 12/1/19
Legend of the Drunken Master (1994) – 12/1/19
LOL (2012) – 12/1/19
The Massively Mixed-Up Middle School Mystery (2015) – 12/1/19
Nobody's Fool (1995) – 12/1/19
Out of Time (2003) – 12/1/19
The Pawnbroker (1964) – 12/1/19
Phase IV (1974) – 12/1/19
Prancer (1989) – 12/1/19
Rags (2012) – 12/1/19
Road House (1989) – 12/1/19
Secretary (2002) – 12/1/19
Set-Up (2011) – 12/1/19
Some Kind of Wonderful (1987) – 12/1/19
Sorority Row (2009) – 12/1/19
The Spirit (2008) – 12/1/19
Splitting Adam (2015) – 12/1/19
Swindle (2013) – 12/1/19
Transporter 2 (2005) – 12/1/19
Wall Street (1987) – 12/1/19
The Winning Season (2010) – 12/1/19
This One's For the Ladies (2019) – 12/2/19
Making It: Season 2 Premiere (NBC) – 12/3/19
The Great Christmas Light Fight: Season 7 Premiere (ABC) – 12/3/19
Vanderpump Rules: Complete Season 7 (Bravo) – 12/3/19
Younger: Complete Season 6 (TV Land) – 12/3/19
My Boss's Daughter (2003) – 12/3/19
Brad Paisley Thinks He's Special: Special (ABC) – 12/4/19
CMA Country Christmas: Special (ABC) – 12/4/19
Fruits Basket: Complete Season 1 (Funimation) – 12/4/19
The Moody's: Series Premiere (FOX) – 12/5/19
How to Train Your Dragon: Snoggletog Log (2019) – 12/5/19
Killers Anonymous (2019) – 12/5/19
Burden of Truth: Complete Season 2 (eOne) – 12/6/19
Top Chef: Complete Season 16 (Bravo) – 12/6/19
The Push (2019) – 12/6/19
Week of December 8
From Paris with Love (2010) – 12/8/19
The L Word: Generation Q: Series Premiere – 12/8/19 (Showtime premium add-on required)
Work in Progress: Series Premiere – 12/8/19 (Showtime premium add-on required)
Miss Universe 2019: Special (FOX) – 12/9/19
Ellen's Greatest Night of Giveaways: Series Premiere (NBC) – 12/11/19
Sherman's Showcase: Complete Season 1 (IFC) – 12/11/19
Fast Color (2019) – 12/11/19
The Great American Baking Show: Season 5 Premiere (ABC) – 12/13/19
Bumblebee (2018) – 12/13/19
Depraved (2019) – 12/13/19
The Sounds of Silence (2019) – 12/13/19
Week of December 15
Fast & Furious (2009) – 12/16/19
Wild Rose (2019) – 12/16/19
Holidays with the Houghs: Special (NBC) – 12/17/19
Mighty Magisworlds: Complete Season 2B (Cartoon Network) – 12/17/19
Killing Eve: Complete Season 2 (BBCA) – 12/18/19
Live in Front of a Studio Audience: All in the Family and Good Times: Special (ABC) – 12/18/19
The Kid (2019) – 12/18/19
Mix: Complete Season 1 (Funimation) – 12/19/19
Cold Case Hammarskjold (2019) – 12/19/19
Miss America Pageant: Special (NBC) – 12/20/19
Loro (2019) – 12/20/19
Week of December 22
Black Jesus: Complete Season 3 (Adult Swim) – 12/24/19
The Day Shall Come (2019) – 12/27/19
Better Things: Complete Season 3 (FX) – 12/28/19
Week of December 29
Preacher: Complete Season 4 (AMC) – 12/29/19
Flirty Dancing: Series Premiere (FOX) – 12/30/19
OK K.O., Let's Be Heroes! Complete Season 2B (Cartoon Network) – 12/30/19
The Orville: Complete Season 2 (FOX) – 12/30/19
Anesthesia (2016) – 12/30/19
Running with the Devil (2019) – 12/30/19
What Men Want (2019) – 12/30/19
Wonder Park (2018) – 12/30/19
Read More: All Movies Releasing in December 2019