The countdown has begun and the year is already inching towards a grand climax. Looking back, we can certainly say that it has indeed been a bountiful year for English and Foreign films alike. But if you think you're done watching movies for the year 2019, hold that thought because the month of December is that time of the year when movie studios unleash themselves like a thunderstorm.
December 2019 is jam-packed with award-favorites and ageless franchises that you wouldn't want to miss out on. Here is the list of most awaited movies coming out in December. The films mentioned in the list have been ranked chronologically in context with their release dates.
20. Playmobil: The Movie (6 December 2019)
Based on the German building toy "Playmobil", 'Playmobil' is an upcoming animated film in which a young woman finds herself in the fantastical world of Playmobil after she sets to look for her missing brother. But before she can return to the normal world with him, she must embark on an adventure of a lifetime. Pretty much like the 'Lego Movie', this one seems like a fun-filled film that can be enjoyed by all demographics.
19. The Aeronauts (6 December 2019)
Based on a true story, 'The Aeronauts' follows the sky-high expedition of scientist James Glaisher, who, along with a wealthy widow named Amelia Wren, mounts a hot air balloon in the year 1862. But what starts off as a dream to float higher than anyone before, soon turns into a precarious journey of survival. In the end, after nearly brushing with death, the emotional and physical trauma sets them on a path towards self-actualization and realizing their place in the world. Starring Eddie Redmayne ('The Theory of Everything') and Felicity Jones, 'The Aeronauts' is a beautifully engaging tale of survival that pays homage to a great scientific endeavor.
18. The Banker (6 December 2019)
'The Banker' centers two African-American entrepreneurs named Joe Morris and Bernard Garr —played by Samuel L. Jackson and Anthony Mackie respectively—who start their own massive real estate business Empire, that is largely targeted towards helping other African-Americans like them. Set in the racially oppressive period of the 1950s, the two men make sure that they avoid any unnecessary attention from the federal government and also hire a working-class white male to pretend to be the owner of their business, while they present themselves as the janitor and chauffeur. After its theatrical premiere on 6 December 2019, 'The Banker' will also debut worldwide on AppleTV+ in January 2020.
17. A Million Little Pieces (6 December 2019)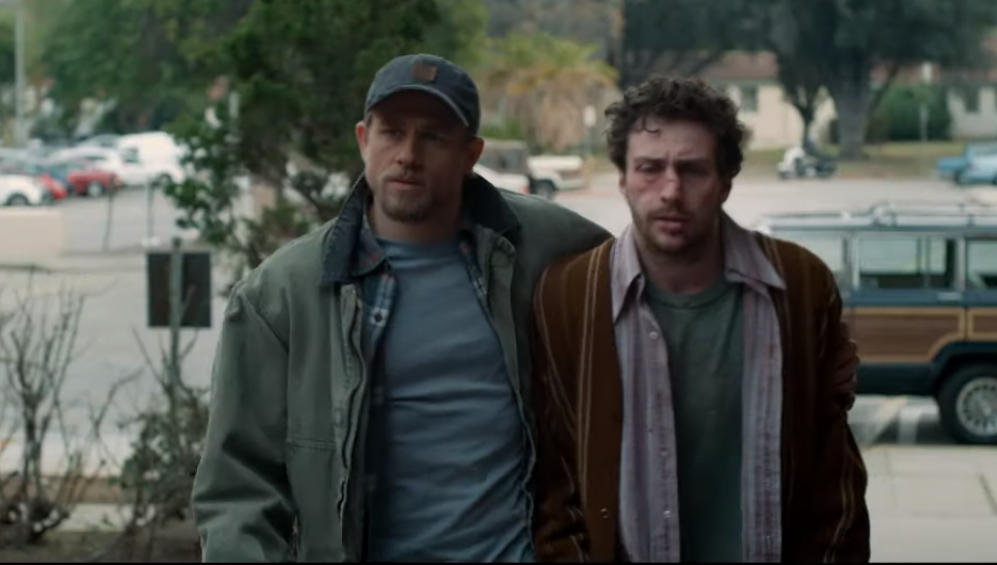 A drug-addicted 23-year-old writer, James Fray, is on a downward spiral, but before his addiction completely consumes him, he gets a second chance at life after being sent to the Hazelden Foundation, a facility where addicts like him recuperate. What follows is a man's painful yet enlightening journey towards sobriety. The story of the movie is inspired by a book of the same name by James Frey, which was originally marketed as a memoir of the author's struggles with addiction. But this was then followed by a major uproar after the author was accused of literary forgery. Regardless of whether its fictional story or not, with its promising cast that includes Charlie Hunnam ('Sons of Anarchy') and Aaron Taylor Johnson, 'A Million Little Pieces' seems like a reasonably good movie.
16. Daniel Isn't Real (6 December 2019)
Stylishly crafted with trippy visuals, 'Daniel Isn't Real' plunges deep inside the mind of a young teenage boy named Luke (Patrick Schwarzenegger), who, after immensely suffering from his social awkwardness and childhood trauma, decides to rekindle with his imaginary friend, Daniel. Initially, Daniel does help Luke with his loneliness and anxiety but soon, his motives become sinister, and gradually, he starts driving Daniel into a mental turmoil. Though on the surface, 'Daniel Isn't Real' presents itself as a horror film, it further goes beyond the boundaries of the genre and also sheds light on mental illness in millennials and toxic masculinity.
15. Jumanji: The Next Level (13 December 2019)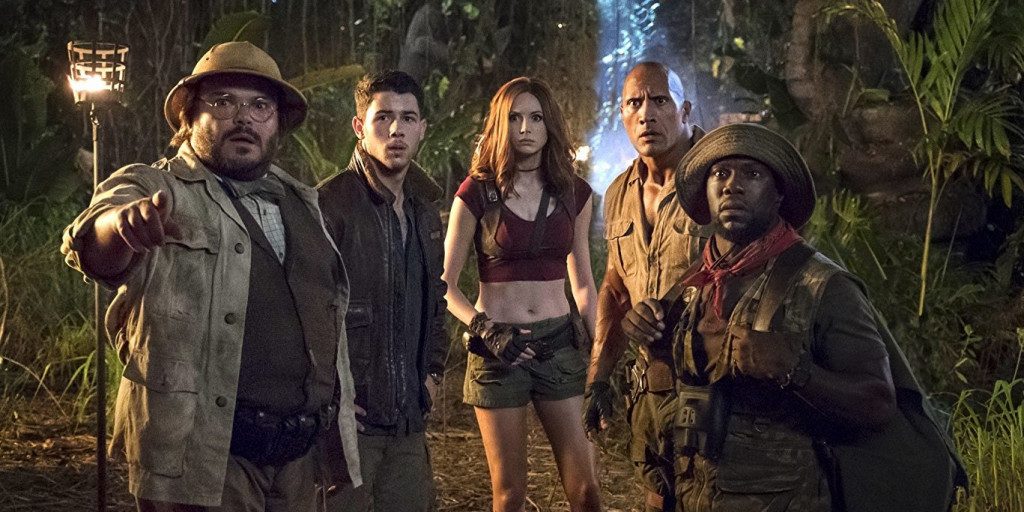 Dwayne Johnson, Jack Black, Kevin Hart and Karen Gillan take you back to the fantasy world's most dangerous game—Jumanji. But unlike the last time, instead of finding themselves in the middle of a dense forest, their new adventures take place in unexplored desolate desserts and snow-clad mountains. As always, in order to escape the unforgiving world of the game, they must patiently complete each quest that is expected from them and one wrong move could prove to be fatal. 'Jumanji' is more or less of a crowd-pleaser that offers everything from over-the-top action scenes to some enjoyable comedic moments. Most of all, it ticks all the right boxes to qualify as the perfect family film.
14. Black Christmas (13 December 2019)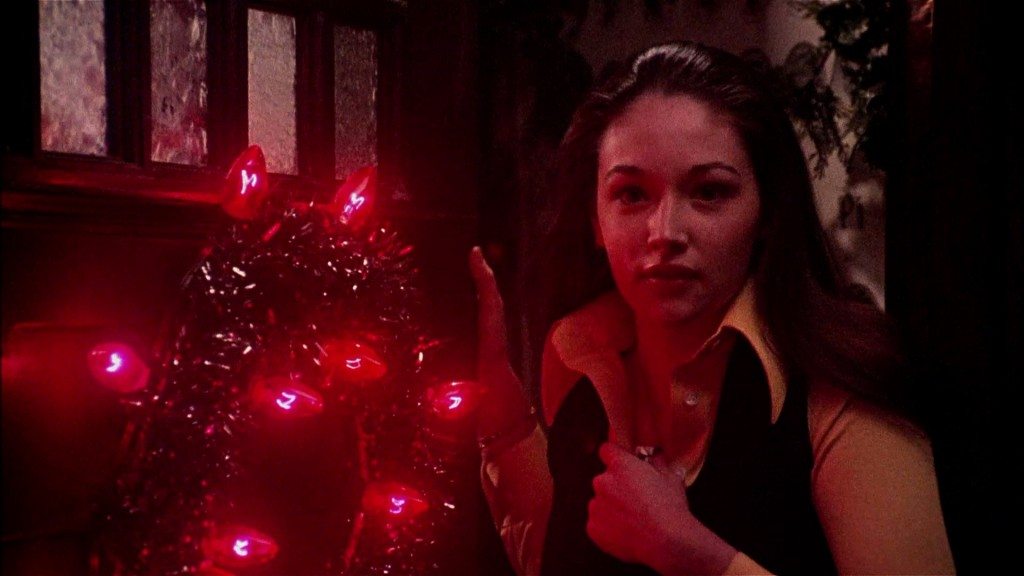 With films like 'Get Out' and 'A Quiet Place', the genre of horror is experiencing a whole new wave of success, and for the most part, the credit for this goes to Blumhouse's highly conceptualized horror films. Produced by the same company, 'Black Christmas' is another upcoming slasher film that revolves around the killings of sorority girls who reside on the Hawthorne College Campus. But instead of becoming hapless victims of the cold-blooded killer, the girls decide to fight back.
13. 6 Underground (13 December 2019)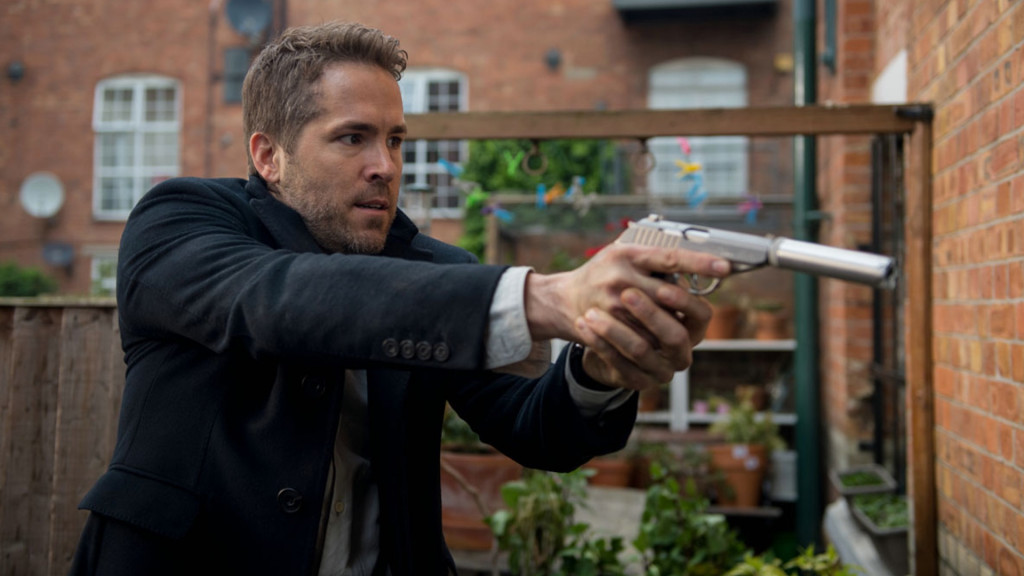 Directed by Michael Bay of the 'Transformers' fame, '6 Underground' is a vigilante action-thriller film that stars Ryan Reynolds. It revolves around the lives of six individuals—presumably dead to the world—who leave their old tedious lives behind to start afresh as action heroes. Led by a mysterious leader, they are all from different parts of the world and have been chosen based on their unique skills that can prove to be an asset to the team. While their true identities remain under the "solemn oath of secrecy", their actions of bravery will indeed be remembered by the whole world. The trailer of the film brims with extreme stunts, hefty car chases, and of course, Ryan Reynold's epic one-liners. From the looks of it, '6 Underground' seems to be exactly how one would expect a Micheal Bay film to be—spectacularly slam-bang.
12. Bombshell (13 December 2019)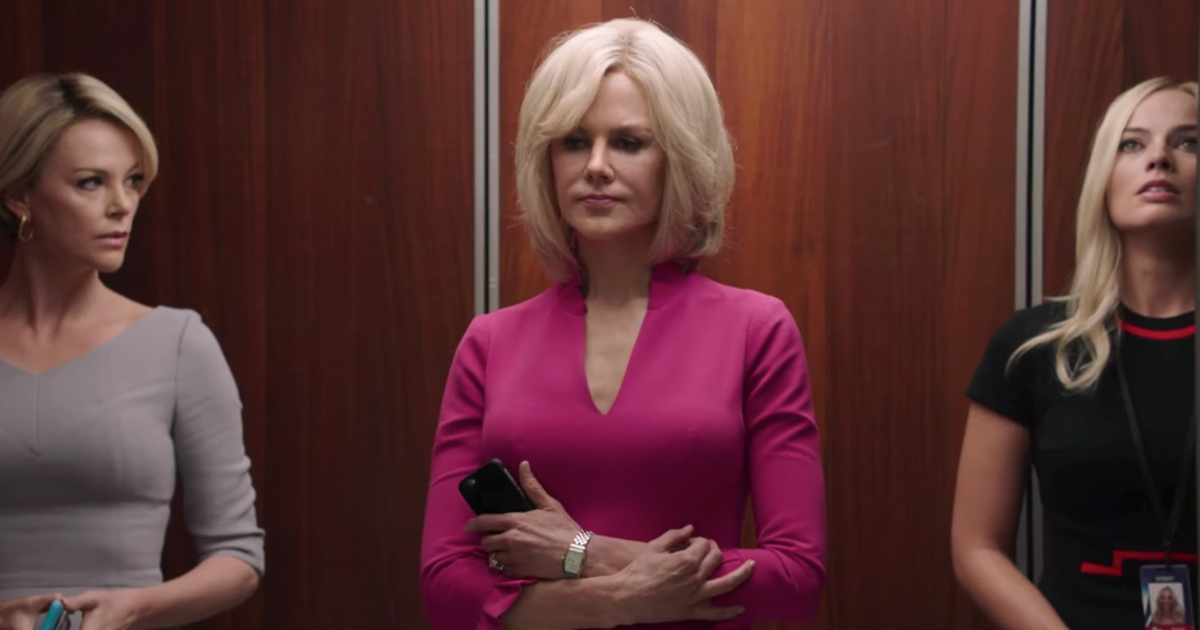 With a star-studded cast that includes John Lithgow, Margot Robbie, Charlize Theron and Nicole Kidman, 'Bombshell' is based on a novel of the same name by A.J Finn. The film traces back to the very inception of the #MeToo movement that took the world by storm and was fueled by the sexual allegations on Fox News media mogul Roger Ailes. It is, by far, one of the most anticipated movies of the year and is also amongst the front-runners for Oscars 2020. It is already making headlines with its intriguing trailers and it's one film we just cannot wait for.
11. Richard Jewell (13 December 2019)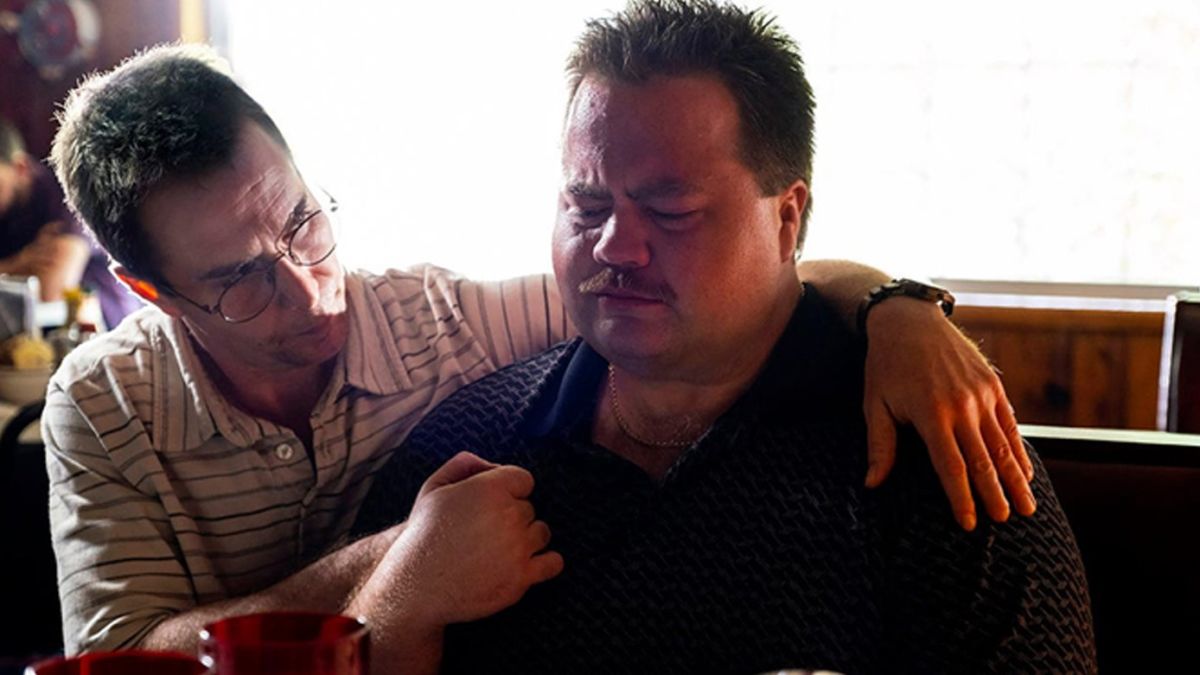 Produced and directed by Clint Eastwood, 'Richard Jewell' is a biographical film that recounts the incidents of the 1996 Atlanta Bombing where a security guard named Richard Jewell saved the lives of thousands after spotting a bomb. But instead of being portrayed as a national hero, with utter slanderous and abusive statements, journalists and the press reported him as a terrorist. The film follows the man's journey who, along with his attorney Watson Bryant, was forced to fight against the combined forces of the FBI, GBI and APD after he became the victim of his own act of heroism.
10. Uncut Gems (13 December 2019)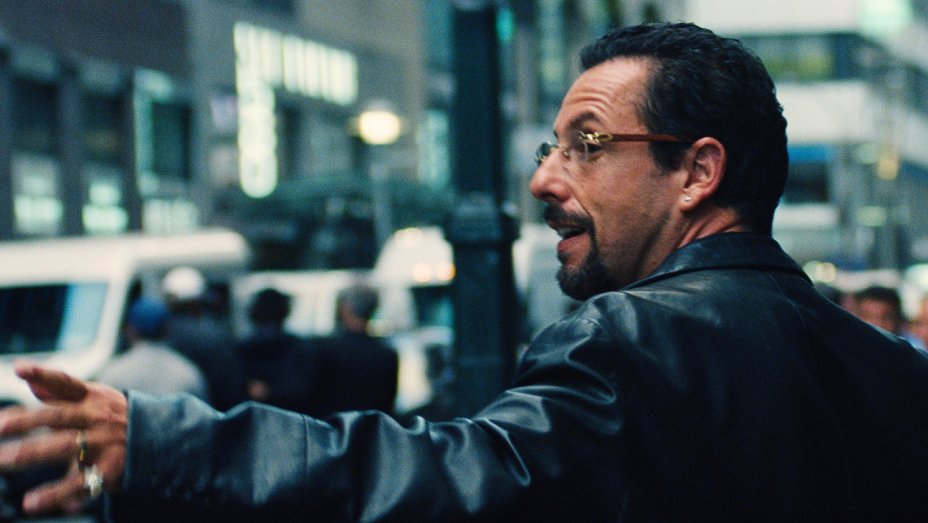 In 'Uncut Gems', Adam Sandler plays the role of Howard Ratner, a jewelry dealer who frantically tries to make money by looking for his "next big score". But to his dismay, his life, for the most part, is mostly driven by perilous situations where he later ends up getting followed by men he owes money to. What follows is a series of missteps he takes while plunging deeper into his world of high-stakes and precarious risks, and with all of this, he tries to balance his business and his loved ones. Is he on the pursuit of an ultimate win or will he eventually succumb to all of his dubious decisions?
9. Seberg (13 December 2019)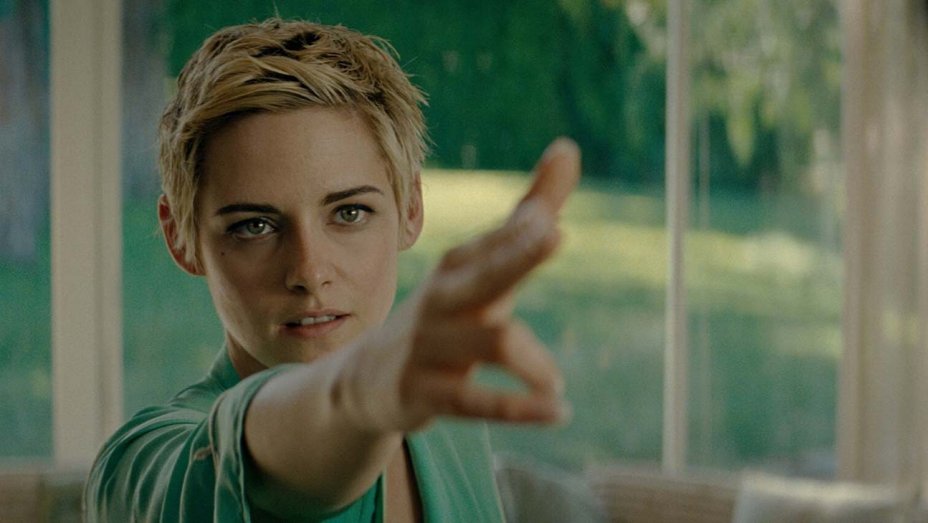 Set in the 1960s, 'Seberg' is inspired by the real events surrounding American actress Jean Seberg, who was later targeted by the FBI after she got bored with her life as an actor and got involved in politics through a civil rights activist named Hakim Jamal. The film promises a good performance from Kristen Stewart's end, but apart from that, it seems like it's going to be mediocre at its best.
8. A Hidden Life (13 December 2019)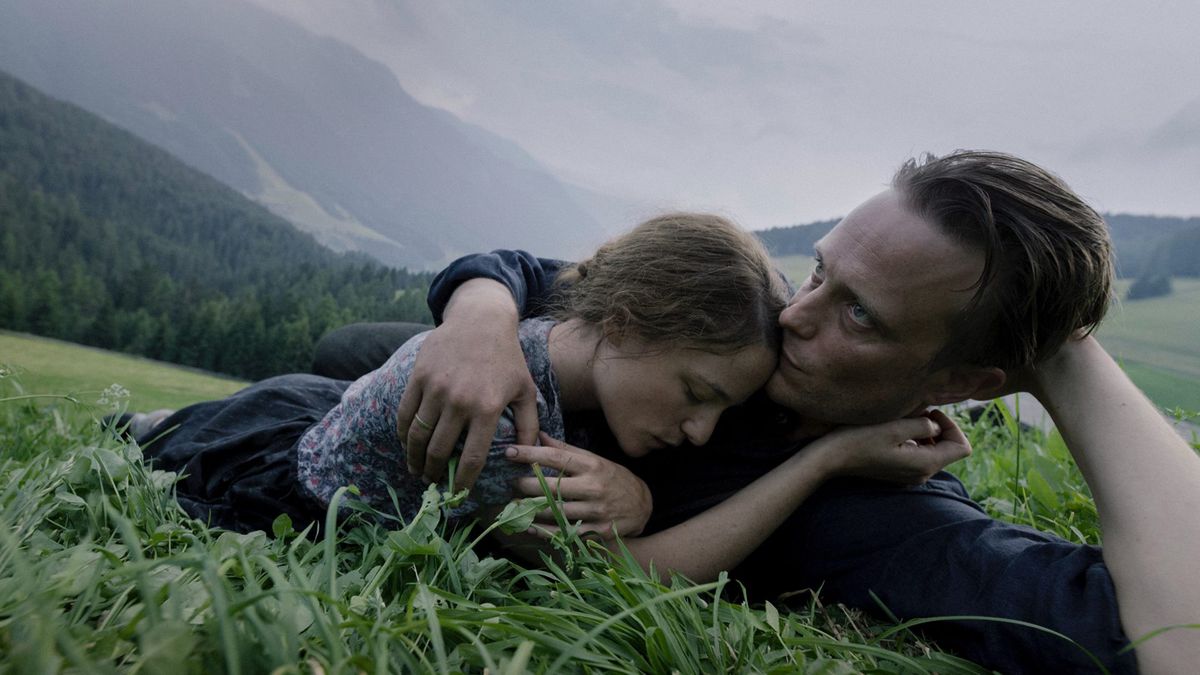 'A Hidden Life' is another true story that sheds light on the life of an unsung World War II hero, Bl. Franz Jägerstätter (August Diehl), who was accused of treachery after he refused to fight the Nazis. But even after being questioned for his loyalty towards his nation, the Austrian peasant farmer kept his head held high with his resolute convictions towards his family and his undying spirit. The film is a real-life parable of man's perseverance and faith after he "chooses to suffer injustice than to commit it."
7. Star Wars: The Rise of Skywalker (20 December 2019)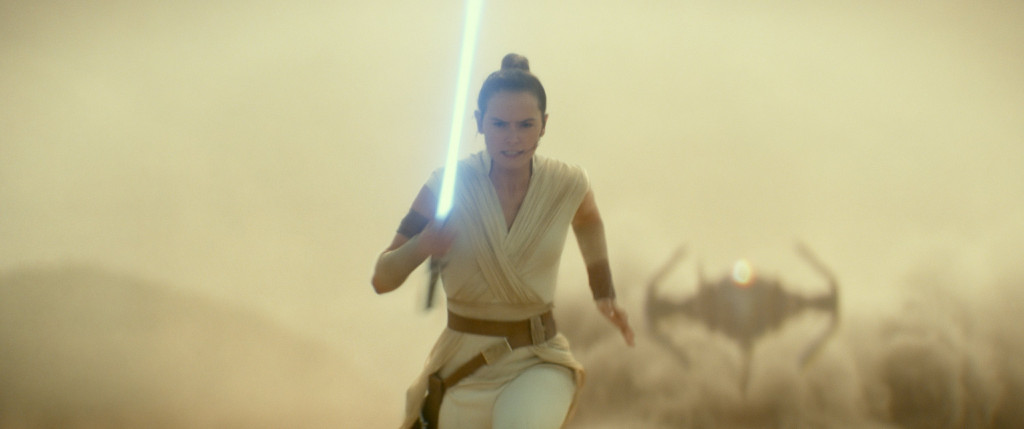 What started off as an epic Space opera has now become one of the biggest movie franchises that entice fans from the world. 'Star Wars' has indeed come a long way, and with its latest installment, 'Star Wars: The Rise of Skywalker', it will not only bring an end to the sequel trilogy but will also serve as an epilogue for the Skywalker Saga. Set one year after the events of its predecessor, 'Star Wars: The Rise of Skywalker' will follow the final battle that will ensue between the remnants of the Resistance against the First Order. Helmed by J.J Abrams, Carrie Fisher, Mark Hamill, Adam Driver, Daisy Ridley and Oscar Isaac will be returning as the cast for this one.
6. Cats (20 December 2019)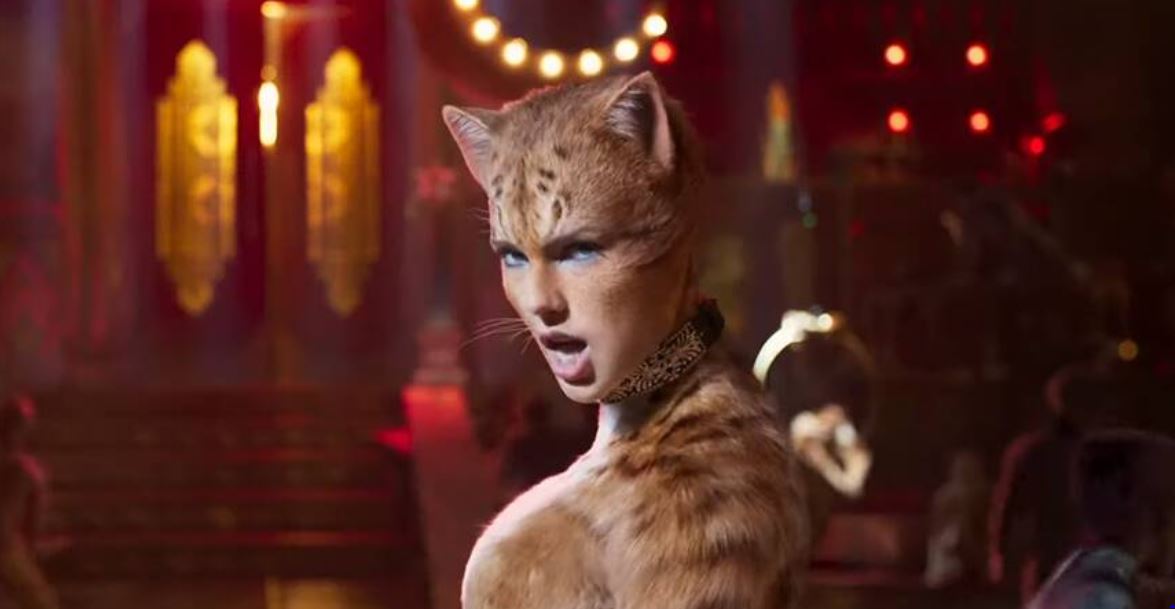 Adapted from a long-running Broadway Musical, 'Cats' comes from renowned Academy Award-winning director Tom Hooper, who is known for his work in 'Les Miserables' and 'The King's Speech'. The film revolves around a tribe of transmogrified CGI human-cats who together live in a tribe known as the Jellicles. Every year, these cats organize an event called "the Jellicle choice" where they decide on which one of them will ascend to the Heaviside Layer and then reincarnate to attain a whole new life as a feline. With a stellar cast that includes both musicians such as Taylor Swift and well-known actors like Jennifer Hudson, 'Cats' could be a worthy adaptation of T.S Elliot's classic.
5. Spies in Disguise (25 December 2019)

'Spies in Disguise' brings together an unlikely pair of a sophisticated super spy named Lance Sterling (Will Smith) and rather lifeless yet intelligent scientist, Walter Beckett (Tom Holland). While Lance sets out on his espionage endeavors, Walter invents handy gadgets for him. But with a twist of fate, the two of them find themselves in the middle of a conspiracy that puts the entire world at peril. They must now join forces and become full-fledged partners to save their world from a looming threat.
4. Little Women (25 December 2019)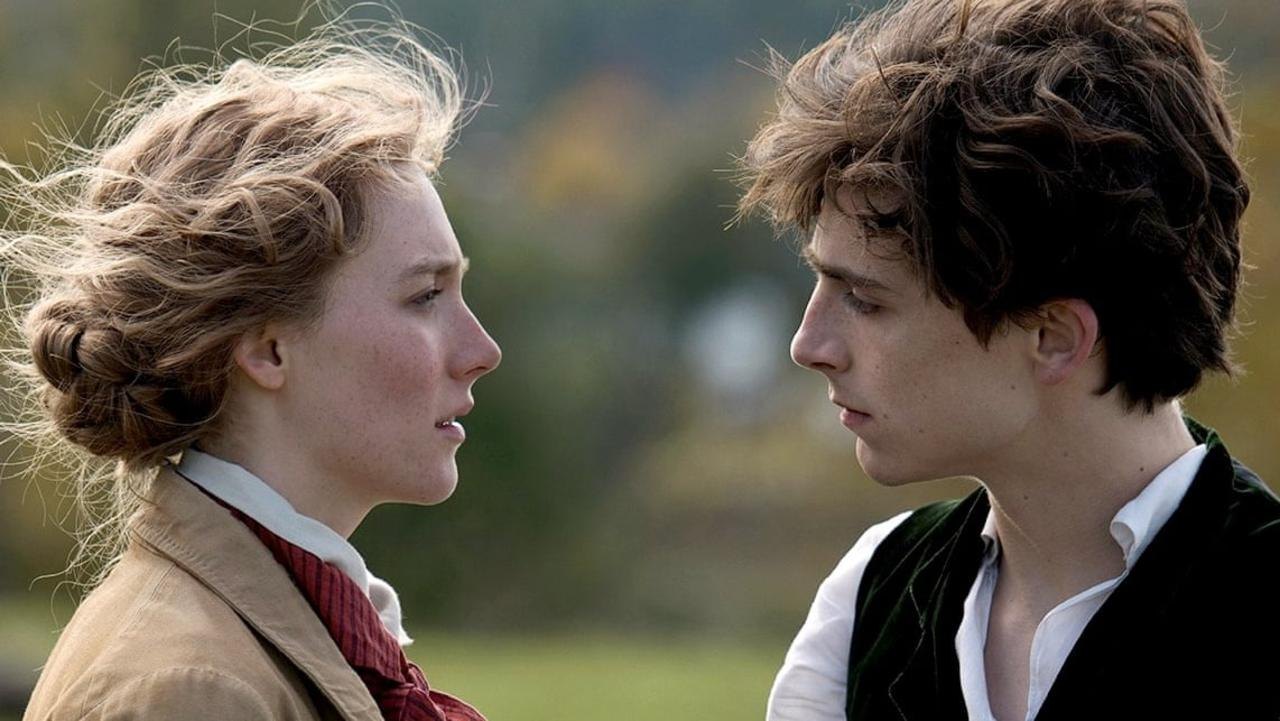 With an all-star cast that includes Saoirse Ronan, Meryl Streep, Laura Dern, Emma Watson, and Timothée Chalamet, 'Little Women' is the much-awaited adaptation of Louisa May Alcott's evergreen classic. Greta Gerwig made quite a name for herself after her debut film 'Lady Bird' became one of the top contenders for Oscars. With 'Little Women' now, she might as well make it to the A-list all over again. Set in the 19th Century, the film revolves around the lives of the March sister, Amy, Jo, Beth and Meg, who set out to explore the world around them in the aftermath of the American Civil War. Though there have been several different adaptations of the novel before this, from the looks of it, this one will certainly win a lot of hearts with its heart-warming coming-of-age story.
3. 1917 (25 December 2019)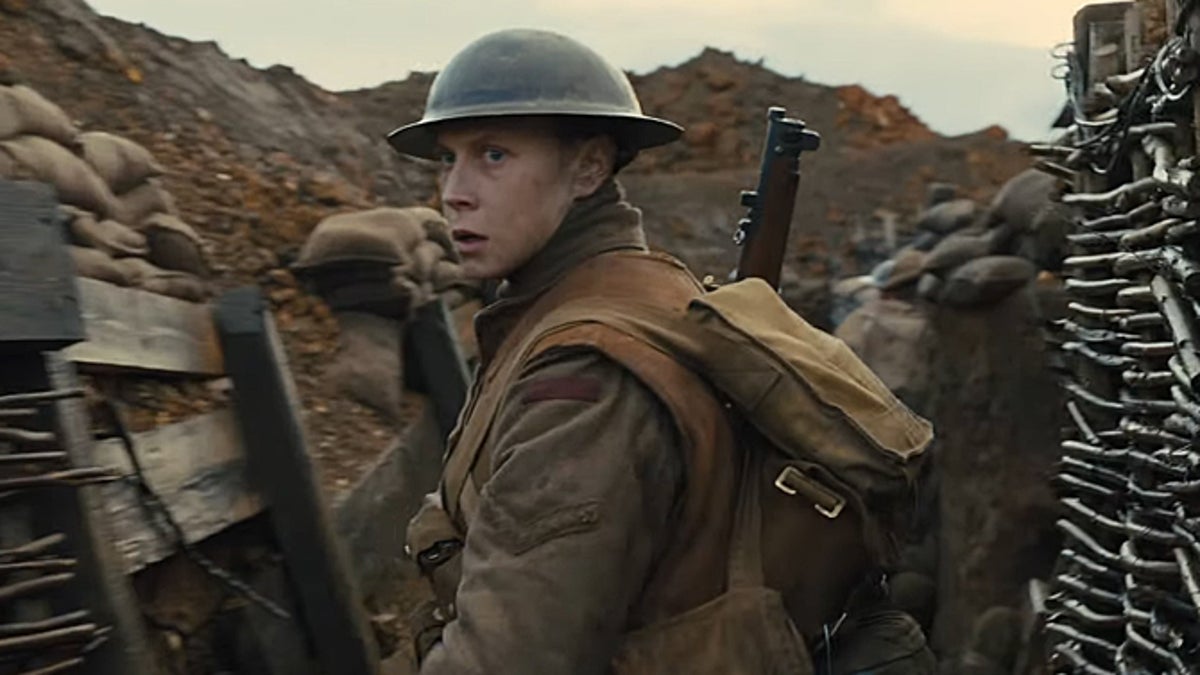 The month of December is indeed brimming with top Oscar contenders and Sam Mendes's war drama '1917' is indeed one of them. With a solid ensemble that includes Richard Madden, Benedict Cumberbatch and Mark Strong, the film follows the story of two young British soldiers who, amidst the action of World War I, must somehow deliver a message to their men that could eventually save the lives of many. But the bigger challenge for them is the fact that they must make their way through a war-torn enemy territory, where the very notion of survival seems hopeless.
Read More: Best Documentary Movies of 2019
2. Just Mercy (25 December 2019)
'Just Mercy' narrates the true story of Walter McMillian (Jamie Foxx), who, in 1997, was falsely accused of the murder of an 18-year-old white woman. This is when Bryan Stevenson (Michael B. Jordan), a young lawyer, reached out to him and decided to embroil himself with the complexities of the flawed criminal justice system. With its strong heavy-hitting performances and well-intentioned didactic messages, 'Just Mercy' is another film that seems powerful enough to get nominated for the 2020 Oscars.
Read More: Best Christian Movies of 2019
1. Clemency (27 December 2019)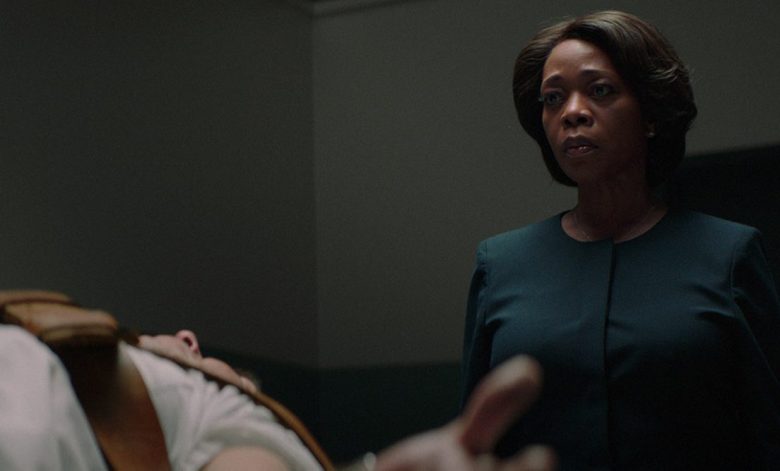 Winner of the U.S. Dramatic Grand Jury Prize at the Sundance Film Festival, 'Clemency' is about a seemingly stoic prison warden, Bernadine Williams, who after years of carrying out death row executions, begins to break down under the psychological traumas of her profession. 'Clemency' brings light on the deeply disturbing atmosphere of prisons where executions were driven by a rotten system. And not to mention, Alfre Woodard's brilliant performance elevates the austerity of the film to a whole new level.
Read More: Best Sci-Fi Movies of 2019