It's 2016; we are just 16 years into the century, and creating a list of the greatest actors of the century might seem a futile exercise to many. But think again; cinema has grown exponentially over the last couple of decades and so has great performances. Despite having just 16 years of cinema to choose from, putting together a list of 10 best Hollywood actors was a herculean task. We had to restrict ourselves to actors out of Hollywood, and even then we couldn't include some great artists. However, we have finally come up with a list we are truly proud of.
This is a first-of-its-kind list for us, as we decided to make it gender neutral. Acting is a craft that doesn't differentiate the performer's gender, so we decided to judge them equally.
Of course as we so often vociferously insist, no list is perfect; and we definitely do not claim that this the ultimate list. Art is subjective, and this a list of who we believe are the greatest actors of this century. Our objective while making a list is to initiate a dialogue, where people can air their opinions. So, while you may disagree with our list or its order, what you cannot deny is the impact these actors have had with their performances.
Do note that while actors like Meryl Streep and Tom Hanks are indeed great actors, they were not considered for this list since their more significant works came before 2000. So, without further ado, here it goes:
10. Christian Bale
Right from his breakout performance as a psychopathic millionaire in 'American Psycho', it became well established that Christian Bale enjoyed playing unconventional roles. A British actor who had a slow yet steady rise to stardom, Bale is today one of the most successful actors in the world. His commitment and dedication to his craft is evident from his excellent performances in 'The Machinist' and 'The Fighter'. But it was his role as Bruce Wayne/Batman in Christopher Nolan's Dark Knight trilogy that truly catapulted him to worldwide popularity; he managed to give emotional depth to a caricatured comic-book role, without ever going over-the-top.
Bale continues to give out excellent performances with films like 'American Hustle' and 'The Big Short' and we strongly believe his best is yet to come.
Notable Roles: Patrick Bateman ('American Psycho'), Irving Rosenfeld ('American Hustle')
9. Julianne Moore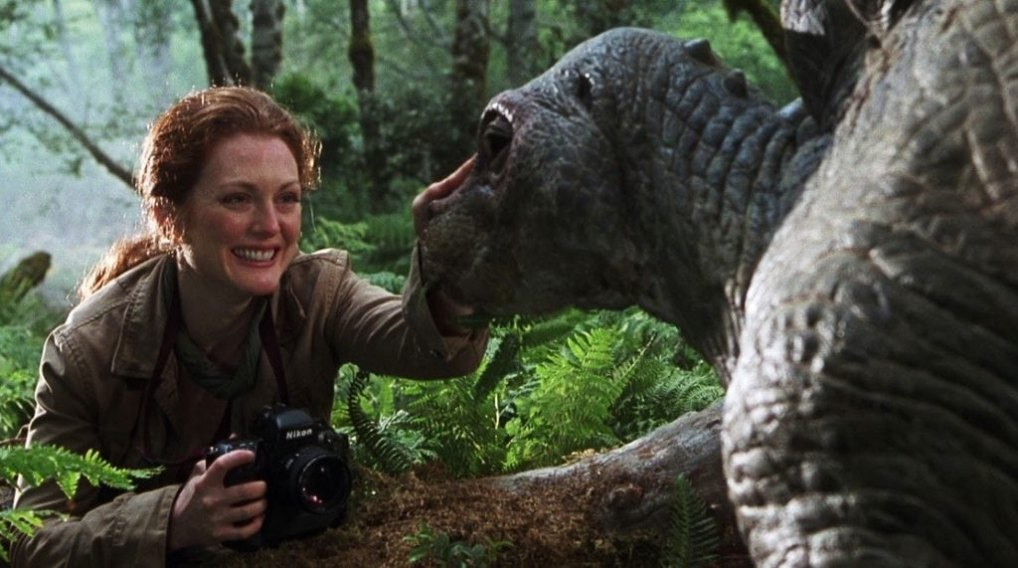 One of the few actresses whose performances never dipped throughout her career, Julianne Moore has created a niche for herself in the annals of cinema. Though an established actress by the 2000s, she continued to experiment with roles, and gave some excellent performances. What cemented Moore's position in this list is her uncanny ability bring out the emotional turmoil in the most ordinary of people, clearly evident from her performances in 'Far From Heaven' and 'After Hours'.
But it was her painfully honest and heart wrenching portrayal of an Alzheimer's patient in 'Still Alice' that truly demonstrated her power as an actress; a role that won her numerous international awards and critical acclaim.
Notable Roles: Alice Howland ('Still Alice'), Cathy Whitaker ('Far From Heaven')
8. Sean Penn
An actor par excellence, Sean Penn is widely considered by many to be among the greatest actors of his generation. Often called a thinking man's actor, Penn has displayed time and again his remarkable ability to get into the skin of every character he plays, bringing them to life. A complex man whose face can at the same time reveal everything and nothing, Penn has given us some of the most intensely intricate cinematic portrays in history. His portrayal of Jimmy, a man blinded by his anger and rage at the injustice of his daughter's murder in 'Mystic River' is probably one of the finest performances of this century.
While his placement so down our list might be a disappointment to some, the fact that some of his finest performances came in the 80s and the 90s led us to make this difficult choice.
Notable Roles: Harvey Milk ('Milk'), Jimmy Markum ('Mystic River')
7. Joaquin Phoenix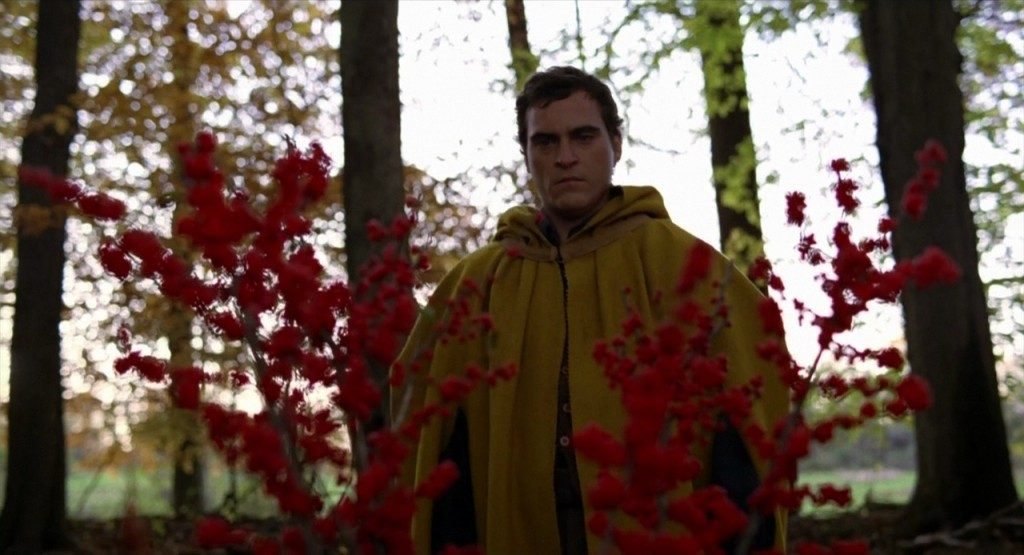 Probably the most underrated actor in this list, Joaquin Phoenix is one of the few actors who brings an air of gritty realism to each of his characters. From the heartless, deranged emperor Commodius in 'Gladiator' to the nonchalant, obsessive detective Doc Sportello in 'Inherent Vice', there is little that Phoenix can't do. His deep expressive eyes can convey both the best and worst of mankind, with the subtlety and ingenuity of a craftsman. His painfully honest performance as a lonely depressed man who falls in love with an Artificial Intelligence system in the Spike Jonze masterpiece 'Her' is a testament to his range and depth as an actor.
Phoenix's career has often been punctuated with self-imposed breaks, and while he has found immense success as a musician, it the actor in him that we truly adore. And for someone who managed to match, and probably even better the screen presence and charisma of someone like Phillip Seymour Hoffman (in his brilliant performance in 'The Master'), we sure hope that there is much more to come from the man.
Notable Roles: Theodore Twombly ('Her'), Freddie Quell ('The Master')
6. Kate Winslet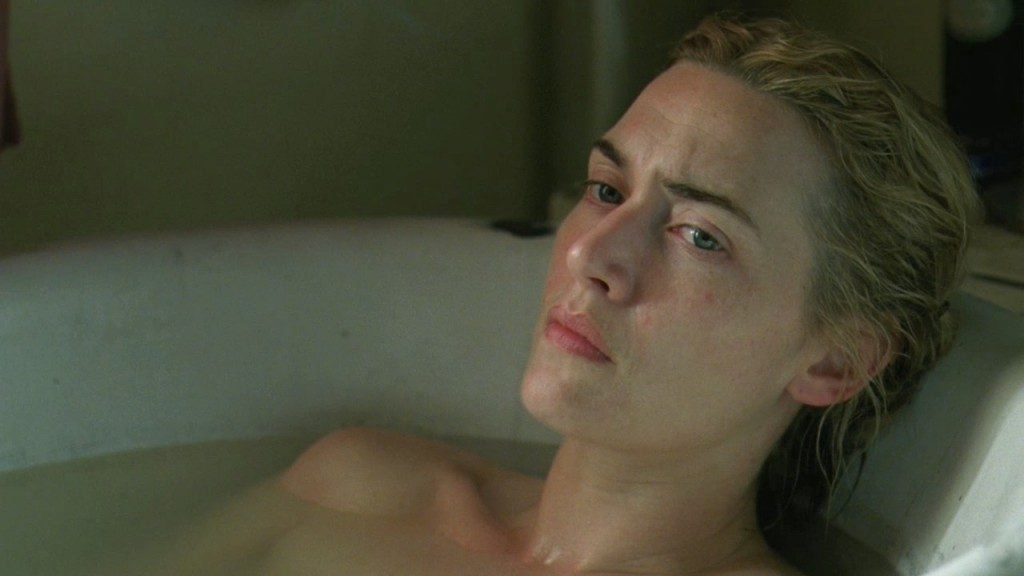 Could there be a list without her? Probably the most loved actress in this list, Kate Winslet's rise to stardom is the stuff legends are made of. But even with tremendous international attention and worldwide admiration, Winslet has still managed to stay true to her craft. Whether it is her complex portrayals of troubled wives in 'Little Children' and 'The Revolutionary Road', or her emotionally charged portrayal of a German woman accused of Nazi war crimes in 'The Reader'; Winslet has always managed to bring in a human touch to each of her characters. Her infectious smile and childlike innocence have always made her stand out from her contemporaries. This is probably most visible in her brilliant portrayal of the independent and free-spirited Clementine in 'Eternal Sunshine of the Spotless Mind', one of her finest performances to date.
Winslet is obviously not done with her craft, apparent from her recent performance in 'Steve Jobs', and we expect bigger and better things from her in the years to come.
Notable Roles: Clementine ('Eternal Sunshine of the Spotless Mind'), Hanna Schmitz ('The Reader')
5. Naomi Watts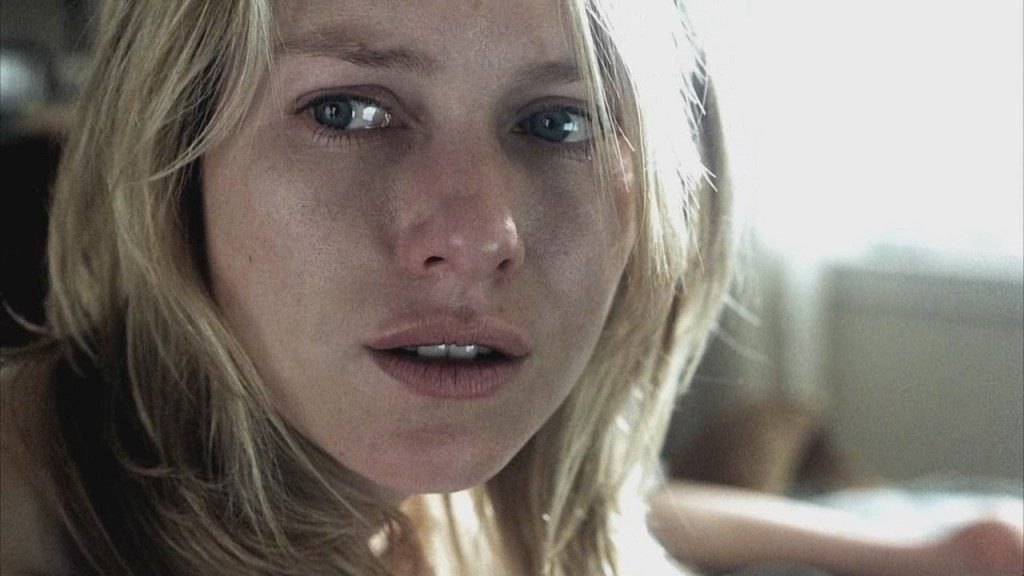 The fact that Naomi Watts would have made it to this list with just one movie in her filmography says a lot about her abilities as an actor. Such was her performance in 'Mulholland Drive', where her unexpected transformation from the sweet, loving Betty to the obsessive lunatic Diane will leave you gasping for breath. Even with one of finest female performances in the history of cinema under her belt, Watts didn't stop; continually demonstrating her versatility as an actor. Whether it is a woman who develops an emotional attachment with an ape in the epic blockbuster 'King Kong' or an inconsolable, heartbroken wife and mother in '21 Grams'; Watts slips into these roles with panache and finesse, displaying extraordinary depth and understanding of what is expected of her.
With her deep, expressive face and old worldly charm, Watts continues to impress with her performances and we are sure that she would go down as one of the finest actresses of her generation.
Notable Roles: Betty Elms/Diane Selwyn ('Mulholland Drive'), Cristina Peck ('21 Grams')
4. Leonardo DiCaprio
Probably the most popular actor in the world right now, Leonardo DiCaprio is an institution all by himself. One of the most versatile actors of his generation, there is almost nothing that DiCaprio can't do; there is almost nothing he hasn't done. A man who has chosen his films with utmost care, DiCaprio has worked with some of the greatest filmmakers of his generation including Christopher Nolan, Quentin Tarantino, Ridley Scott, Clint Eastwood and Alejandro González Iñárritu among others; with each of their films revealing the depth and emotional heft that he brings in as an actor. But it his association with the great Martin Scorsese that has been the most rewarding for DiCaprio; each of the five films from their collaboration managed to reveal the intricate mastery behind his craft. There is an inexplicable childlike charm in his face that translates to each of his performances, whether he is the visionary business tycoon Howard Hughes in 'The Aviator' or the corrupt Wall Street stockbroker Jordan Belfort in 'The Wolf of Wall Street'.
With the Academy finally recognizing DiCaprio for his stunningly visceral performance as a wounded man in his quest for vengeance in 'The Revenant', there is probably nothing that is left for this modern legend to achieve; but that doesn't stop us from hoping that he would continue to wow us with his performances.
Notable Roles: Hugh Glass ('The Revenant'), Jordan Belfort ('The Wolf of Wall Street')
3. Philip Seymour Hoffman
An actor who fearlessly explored the misery of the hurt, the exiled and the misunderstood, with his trademark signature of honesty, humor and empathy; Philip Seymour Hoffman was a voice for the millions of people who forever remained unrepresented in the movies. Hoffman brings a human touch to all the roles he plays; whether it an obsessed writer in 'Capote' or a charismatic leader of a Scientology type movement in 'The Master'. But, it is in his role as the paranoid theatre director Caden Cotard in the postmodern experimental drama 'Synecdoche, New York' that he gives his finest performance, which could well be among the finest ever.
An actor who never looked like he was acting, Hoffman always transformed into the character he played, imbibing their physical and emotional nuances; internalizing it and using everything at his disposal to make them real people, with real emotions. With his chubby face and childlike physique, he was always perennially ordinary, one of us; telling the story of our lives and our mundane existence. Undoubtedly one of the finest actors of all time, Hoffman's tragic death in 2014 sent shock waves around the film world; and what the man could have achieved had he been alive is beyond our comprehension. However, all we can do today is celebrate the man and the magic behind his craft.
Notable Roles: Caden Cotard ('Synecdoche, New York'), Truman Capote ('Capote')
2. Cate Blanchett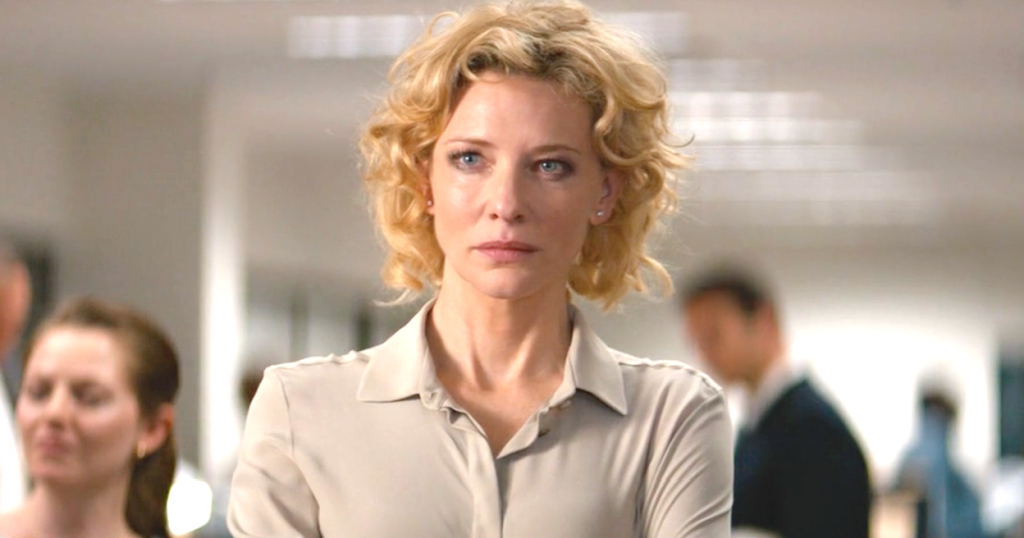 Undoubtedly the greatest and the most gifted actress of her generation, Cate Blanchett is quite an enigma. Having worked with some of the most accomplished modern filmmakers including Martin Scorsese, Steven Spielberg, Ridley Scott, David Fincher and Peter Jackson among others, Blanchett can boast of a wide range of performances, each a testament to her incredible command over her craft. It doesn't matter who she plays, whether it is the legendary American musician Bob Dylan in 'I'm not there' or a married teacher in an affair with her student in 'Notes on a Scandal; she literally inhabits every character she plays, making them her own. But it her innate understanding of cinema and its intricacies that makes her stand out; she knows exactly what is expected of her characters and plays them to perfection.
While she has a wide and diverse range of characters to her credit, including an exquisite portrayal of the great Katherine Hepburn in 'The Aviator', it is in her gut-wrenching portrayal of an emotionally broken woman finding her place in the world in Woody Allen's 'Blue Jasmine' that we see Blanchett at her very best. With an Oscar nomination this year for 'Carol', Blanchett continues to impress us with her abilities and we are sure that there much more in store for us from her.
Notable Roles: Jasmine ('Blue Jasmine'), Katherine Hepburn ('The Aviator')
1. Daniel Day-Lewis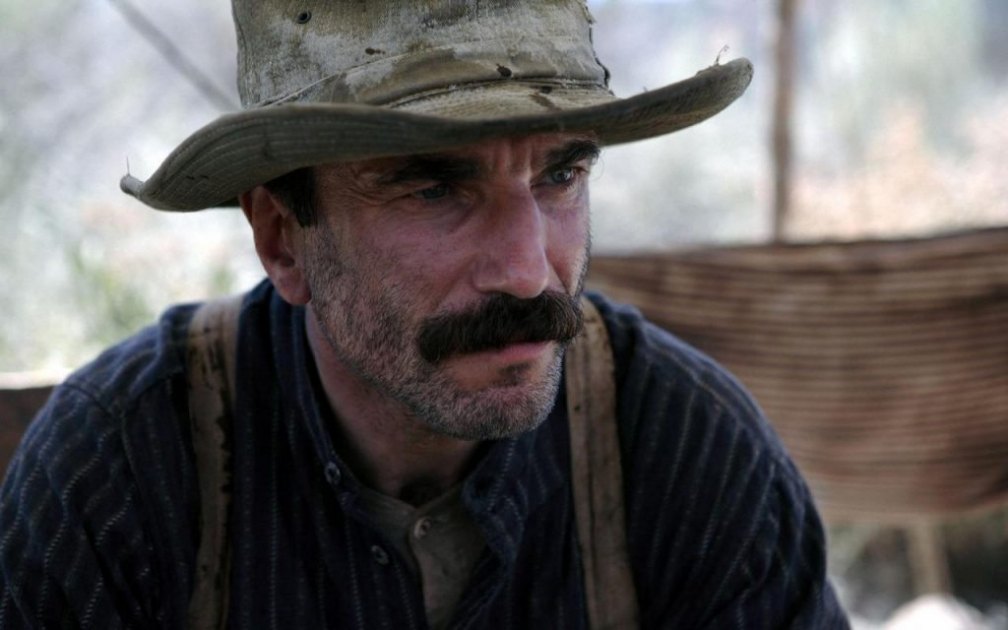 This was probably the easiest choice for us to make; who else could it be? After the great Marlon Brando, no actor has influenced the craft of the medium as much as Daniel Day-Lewis has; each of his portrayals reveal the incredible talent and abilities of the man. To feature in this list, let alone top it, having done just five movies this century, is a testament to his incredible performances. A method actor who is known for his extensive research and preparation of each character he plays, Day-Lewis' devotion to his craft is beyond words. Watching him on-screen is more like a spiritual experience, where you see the man completely abandon himself, taking on the nuances and characteristics of his portrayals. A perfectionist in every way possible, it doesn't matter who he plays; it will connect with you emotionally and leave you mesmerized.
Whether it his terrifying portrayal of a 19th century gang leader in 'Gangs of New York' or his subtly moving performance as the American President Abraham Lincoln in 'Lincoln', Day-Lewis never lets go of his intensity as actor, without ever going over-the-top or losing the human touch. But it was his haunting performance as the cold-blooded oilman Daniel Plainview in 'There Will be Blood' that completely floored us. Probably one of the finest performance ever in cinema, he literally turns into the vicious man he is portraying. Day-Lewis is not someone who takes up a role frequently, and it may be while before he returns to the movies, but we are sure there is more to come from the oeuvre of this modern legend.
Notable Roles: Daniel Plainview ('There will be Blood'), Abraham Lincoln ('Lincoln')
Read More: The 50 Greatest Movies of the 21st Century