Netflix's 'Luther: The Fallen Sun' continues the story of DCI John Luther (Idris Elba) after the events of the British television series 'Luther.' The crime thriller movie is directed by Jamie Payne from a screenplay written by Neil Cross who also created the original show. It follows DCI John Luther as he escapes from prison to investigate a series of murders and comes across sadistic serial killer David Robey (Andy Serkis).
If you enjoyed the dark and mysterious cat-and-mouse chase between Luther and Robey, you must be looking for similar streaming options. In that case, here is a list of movies we think you will also enjoy. You can watch most of these movies, like 'Luther: The Fallen Sun' on Netflix, Amazon Prime, and Hulu!
8. The Sweeney (2012)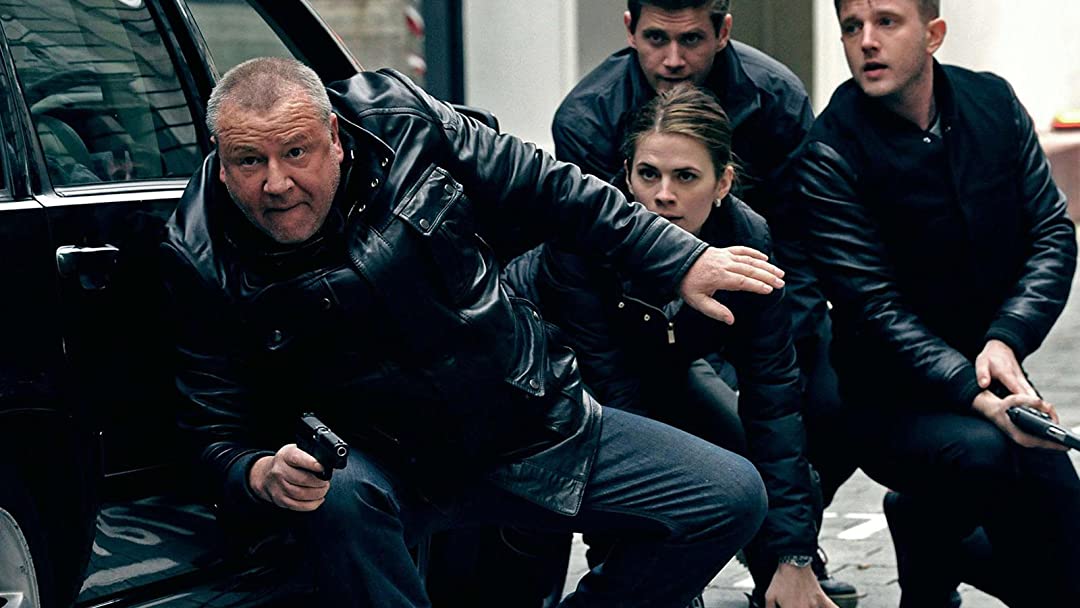 'The Sweeney' is a British action drama film written and directed by Nick Love. It stars Ray Winstone, Plan B, Damian Lewis, Allen Leech, and Hayley Atwell. It follows Detective Inspector Jack Regan, who operates the Flying Squad, a branch of the Metropolitan Police. While the squad investigates robberies and other armed crimes, they come under investigation from Internal Affairs. Like 'Luther: The Fallen Sun,' the movie is based on a British television series and focuses on a Detective Inspector who takes an unconventional approach to crime fighting. However, Luther and Regan are experts in solving different types of crimes, making 'The Sweeney' worth your time.
7. Eagle Eye (2008)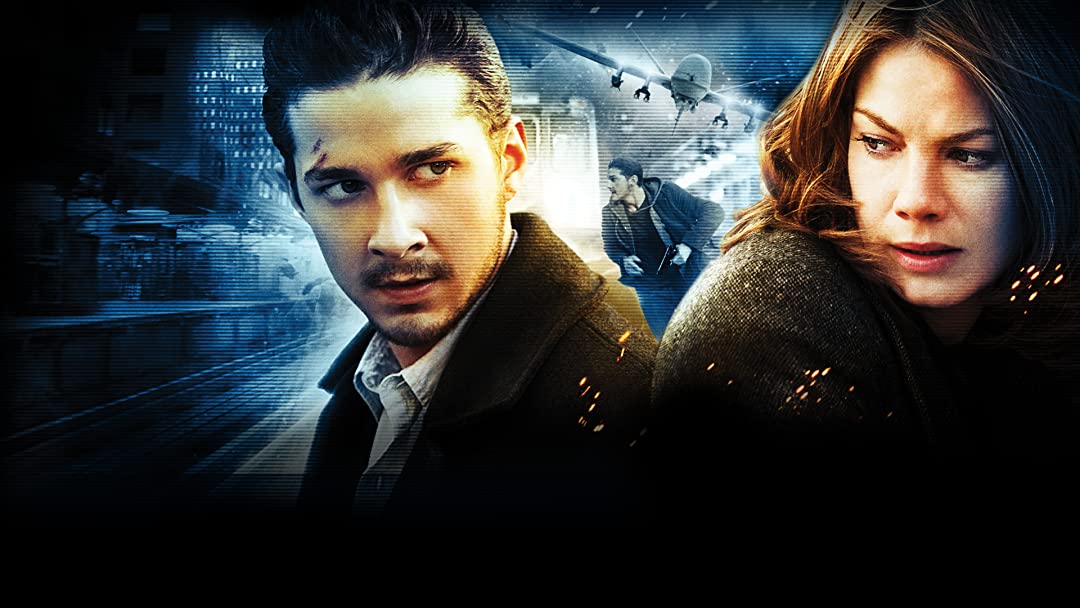 Directed by D. J. Caruso, 'Eagle Eye' is an action-thriller film starring Shia LaBeouf, Michelle Monaghan, and Billy Bob Thornton in the lead roles. It tells the story of Jerry Shaw and Rachel Holloman, two individuals who receive a call from a mysterious woman. The woman tasks the duo with performing a dangerous task while keeping an eye on them using modern technology. While the film's narrative differs from 'Luther: The Fallen Sun,' both movies share the theme of surveillance. Moreover, despite their different goals, the antagonists of the two films also have a similar approach wherein they use surveillance technology and manipulate individuals to do their dirty bidding.
6. Alex Cross (2012)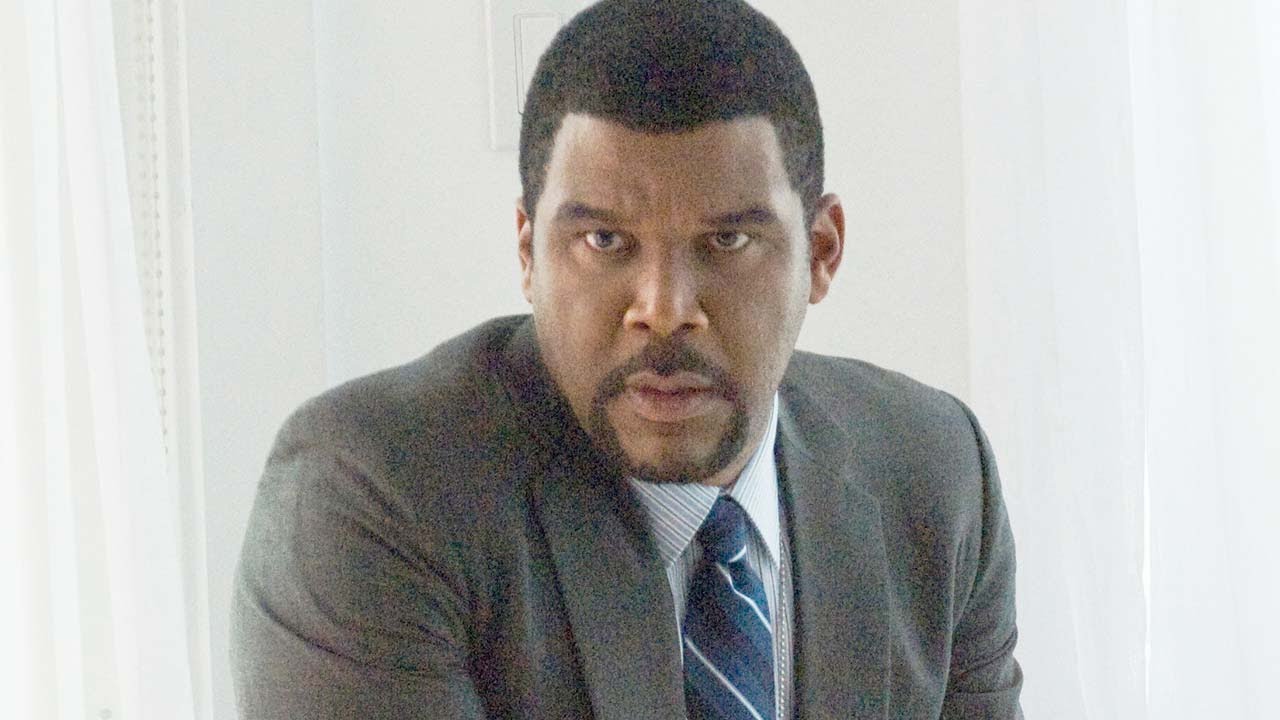 'Alex Cross' is an action thriller film directed by Rob Cohen. It stars Tyler Perry and Matthew Fox in the lead roles and is based on author James Patterson's 2009 book 'Cross.' It follows Detective and forensic psychologist Alex Cross as he undertakes one last case. However, Cross faces a grueling challenge after he comes across Picasso, a notorious serial killer hell-bent on torturing and killing wealthy businessmen in Detroit. Similar to 'Luther: The Fallen Sun,' the film centers on a jaded detective's quest to hunt down a serial killer. As a result, viewers will notice some similarities between the characterization of Cross and Luther.
5. Watcher (2022)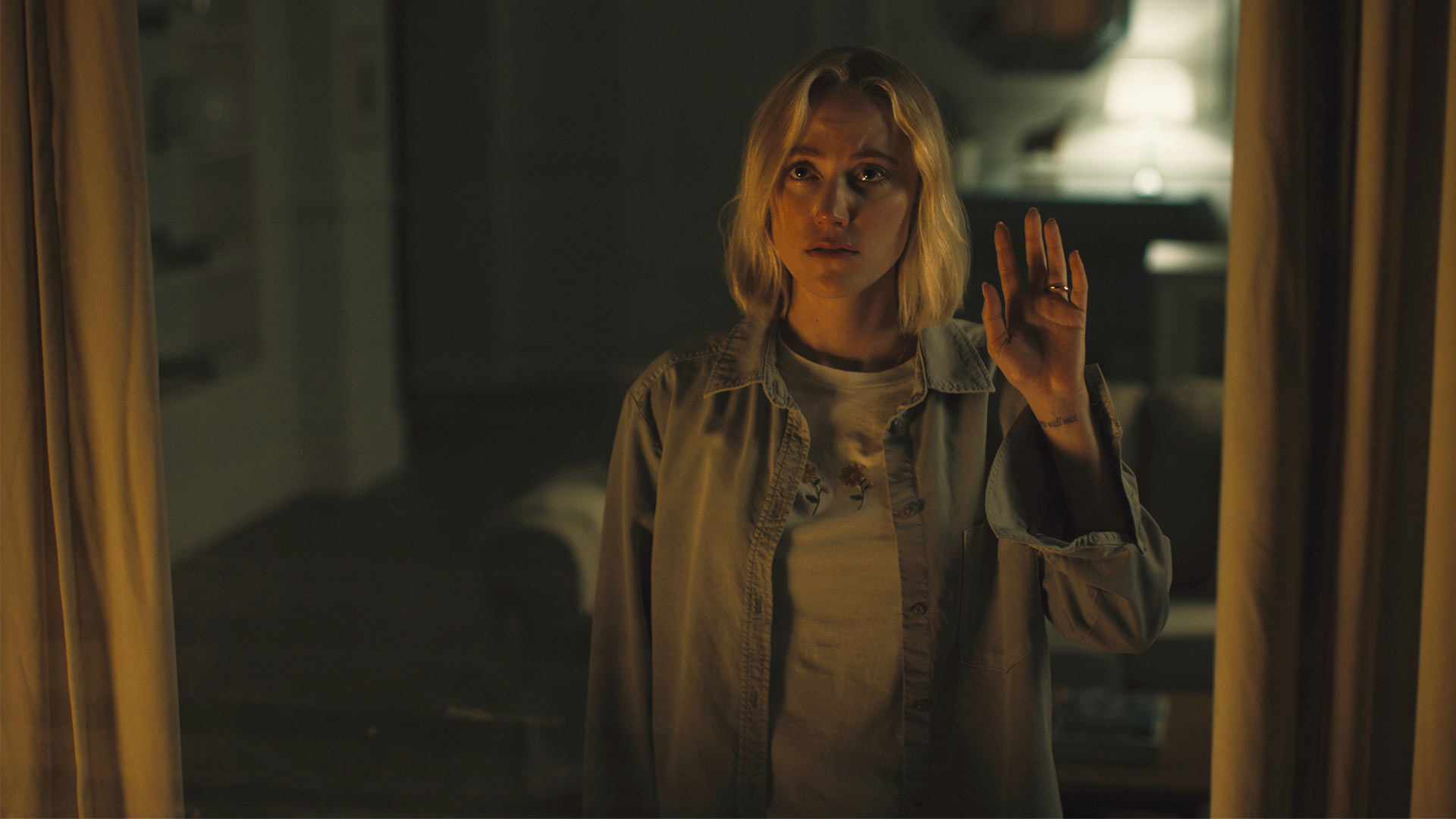 Written and directed by Chloe Okuno, 'Watcher' is a psychological thriller inspired by Zack Ford's original screenplay. It stars Maika Monroe, Karl Glusman, and Burn Gorman in the lead roles. It tells the story of Julia, an American actress who moves to Bucharest with her partner, Francis. However, Julia soon realizes that a mysterious stranger is watching her while a serial killer is at large in the city. Although the film does not bear any narrative resemblance to 'Luther: The Fallen Sun,' it comments on the state of surveillance in the present day and features an enthralling cat-and-mouse chase that will leave viewers on the edge of their seats.
4. Edge of Darkness (2010)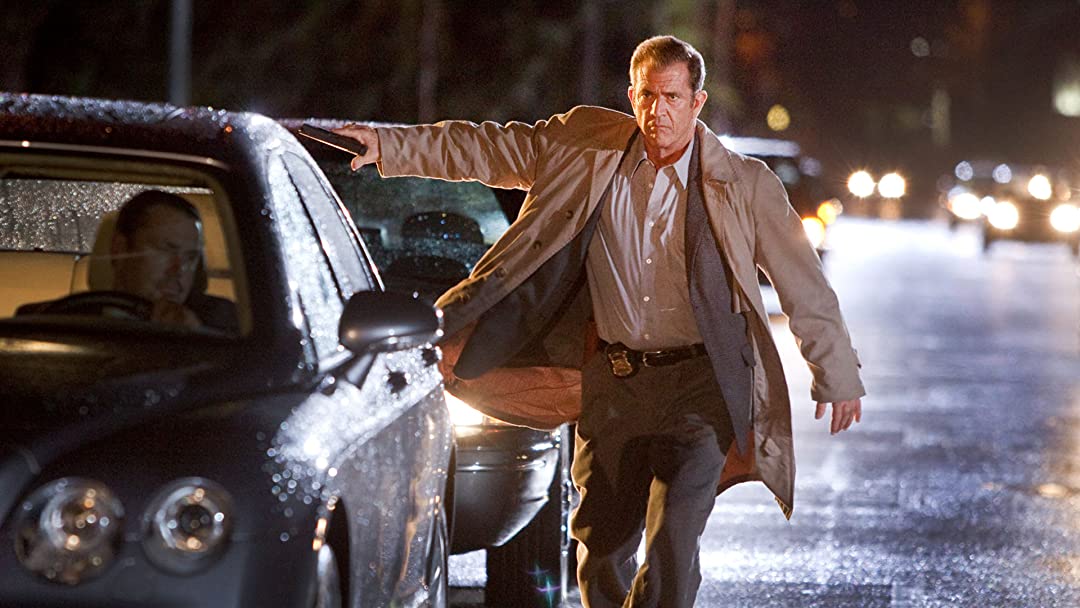 'Edge of Darkness' is an action thriller film directed by Martin Campbell from a screenplay written by William Monahan and Andrew Bovell. It stars Mel Gibson and Ray Winstone in the lead roles. The plot revolves around Detective Thomas Craven of the Boston Police Department, who investigates the murder of his activist daughter. However, Craven is soon drawn into a complex web of conspiracies and coverups. The fast-paced thriller originates from a British television series created by Troy Kennedy Martin, much like 'Luther: The Fallen Sun.' Moreover, Craven's dedication and unconventional approach to police investigation will remind viewers of DCI John Luther.
3. The Batman (2022)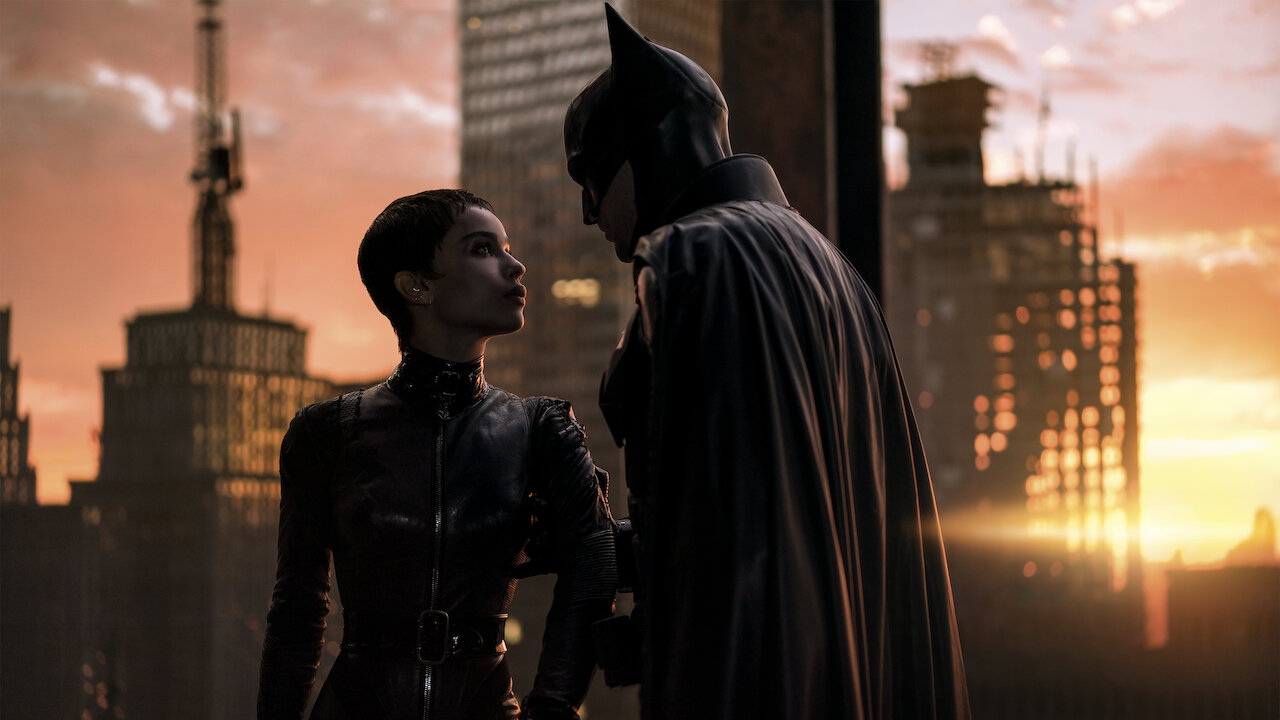 Based on the DC Comics character of the same name, 'The Batman' is a superhero film directed by Matt Reeves. It stars Robert Pattinson, Zoë Kravitz, Paul Dano, Jeffrey Wright, Andy Serkis, and Colin Farrell. The movie follows Bruce Wayne/Batman in his early days as a vigilante operating in Gotham City. However, Batman is forced to change his approach to crime-fighting after the emergence of the Riddler, a serial killer who targets Gotham's corrupt elite. Aside from the obvious visual inspiration 'Luther: The Fallen Sun' draws from the Batman movies, the Ridler and David Robey's serial killing quests present a compelling conflict for Batman and Luther to deal with. Furthermore, 'The Batman' reinvents the character while giving viewers an engrossing tale of murders and violence.
2. The Equalizer (2014)
Directed by Antoine Fuqua, 'The Equalizer' is a vigilante action film starring Denzel Washington in the lead role. It revolves around Robert McCall, a former U.S. Marine turned DIA intelligence officer, as he returns to action to protect Teri, a young woman controlled and tortured by gangsters. As a result, McCall is drawn into increasingly dangerous situations. 'The Equalizer' is loosely based on the television series of the same name created by Michael Sloan and Richard Lindheim in the same vein as 'Luther: The Fallen Sun.' Moreover, the protagonists of both movies share a violent past and a strong sense of justice.
1. The Little Things (2021)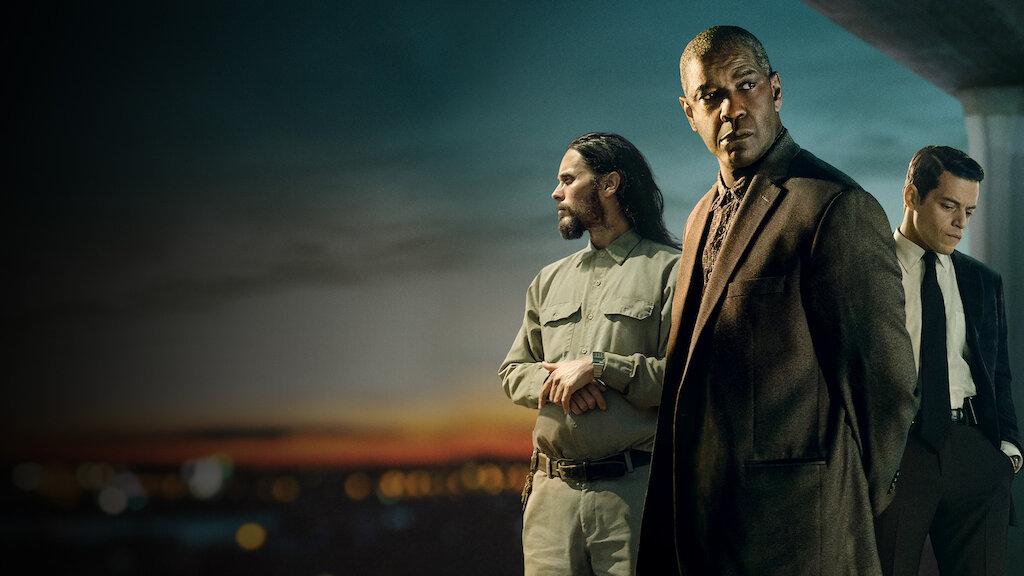 'The Little Things' is a crime thriller film written and directed by John Lee Hancock. It stars Denzel Washington, Rami Malek, and Jared Leto in the lead roles. Set in early 1990s Los Angeles, it follows Joe "Deke" Deacon, a veteran detective who returns to duty after a serial killer connected to his past reemerges. While Deke investigates a string of gruesome murders, he is forced to team up with Jim Baxter, a rookie detective. Both 'The Little Things' and 'Luther: The Fallen Sun' focus on the hunt for a serial killer and feature the themes of surveillance. However, the complex and layered narrative of the former film perfectly blends the psychological thriller and neo-noir genres. As a result, viewers craving for a more twisted and mind games-oriented thriller will enjoy 'The Little Things.'
Read More: Where Was Luther: The Fallen Sun Filmed?