Surprisingly, even today, most people only consider Hulu as a streaming platform for TV shows. But lately, Hulu has been growing with its list of movie blockbusters and is slowly becoming the ideal streaming service for all types of film lovers. Gone are the days when Hulu was nothing but a mere dumping ground for network television. With a robust library of some of the greatest films, Hulu is certainly going to fulfill all your movie streaming needs. A huge array of movies will be released on Hulu in October. So we have carefully curated a list of some of the best films that you can watch on Hulu in October, 2019. Here they are:
16. Blade (October 1, 2019)
'Blade' is a vampire-based movie franchise that has been adapted from a comic book series that goes by the same name. It centers around a titular character named Blade, who is part-vampire part-mortal. In order to protect human beings from flesh-eating vampires, he starts hunting down the blood-thirsty monsters one by one. The first 'Blade' movie premiered way back in 1998 when superhero movies were not really a thing. But despite that, the film became a commercial success and received many other sequels later. 'Blade', though a little clichéd, is quite an interesting gothic-styled film that uses its action as a major selling point. Every Marvel comics fan should certainly check it out.
15. Cloverfield (October 1, 2019)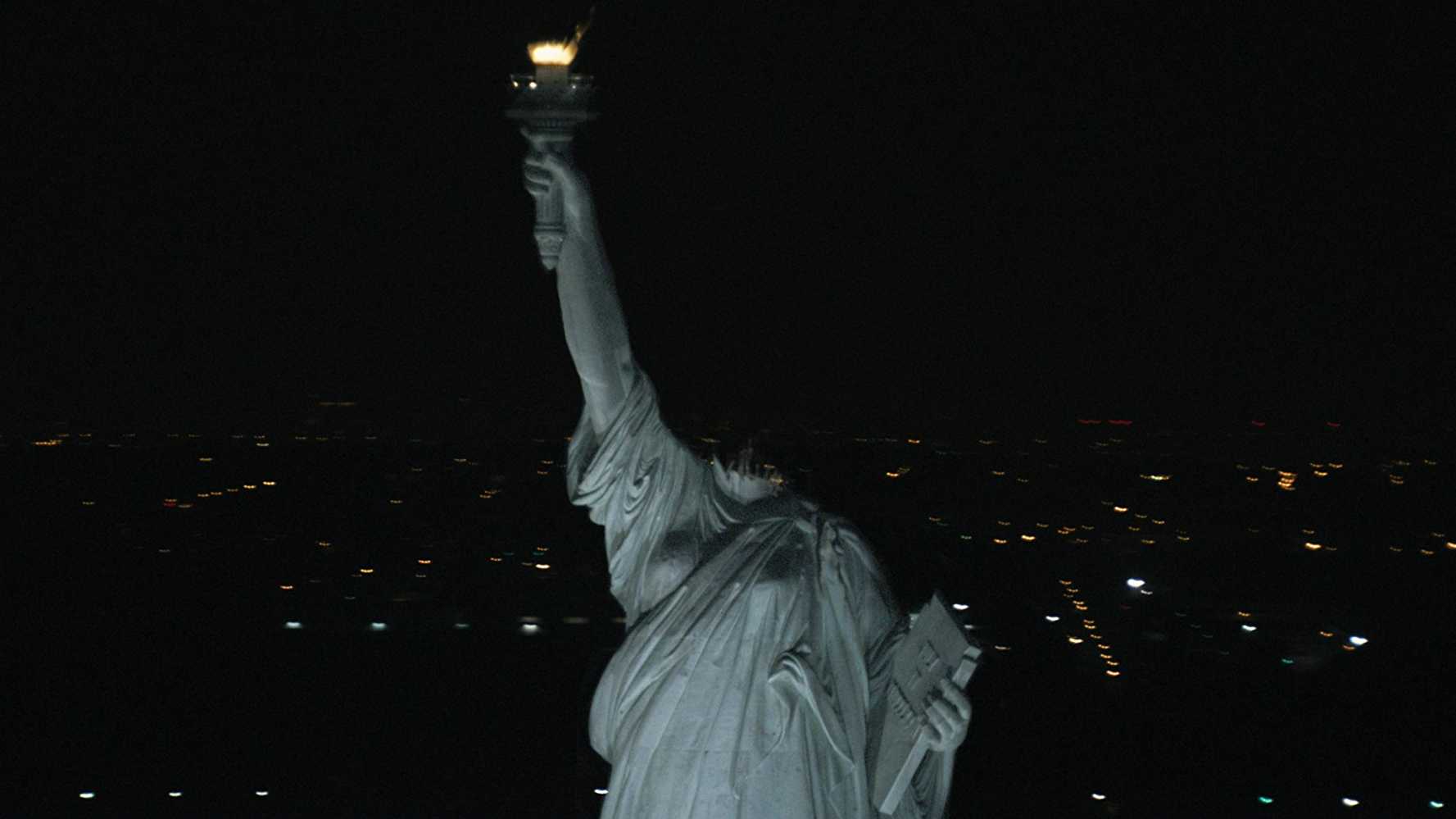 'Cloverfield' is a first-person post-apocalyptic horror movie which portrays a herky-jerky home video recording of a terrifying event. When a giant monster, along with a few otherworldly creatures, tries to take over the world, four friends form a group to rescue another one of their friends who is stuck in an apartment. Similar in tone and style to 'The Blair Witch Project', the "low budget grit" and the realism in its first-person encounter really make it fun to watch. The film did so well that it later received two more spin-offs titled '10 Cloverfield Lane' and 'The Cloverfield Paradox'.
14. Rain Man (October 1, 2019)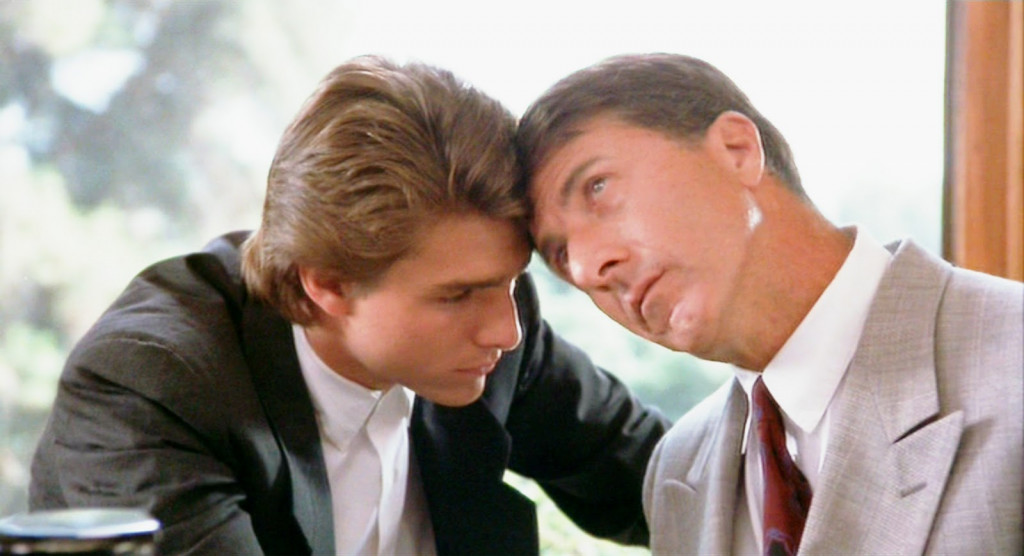 Starring Tom Cruise, 'Rainman' is about a car dealer who, in an attempt to get his hands on his father's inheritance, kidnaps his younger brother and tries to manipulate him into giving up everything that their late father left for him. 'Rain Man' later won the Academy Award for Best Picture but despite its success back in the day, the film is not that popular among cinephiles today. If you've had the opportunity to watch it before, then you can just re-watch this classic all over again. And if you haven't seen it, this delightful feel-good comedy will certainly not disappoint.
13. American Beauty (October 1, 2019)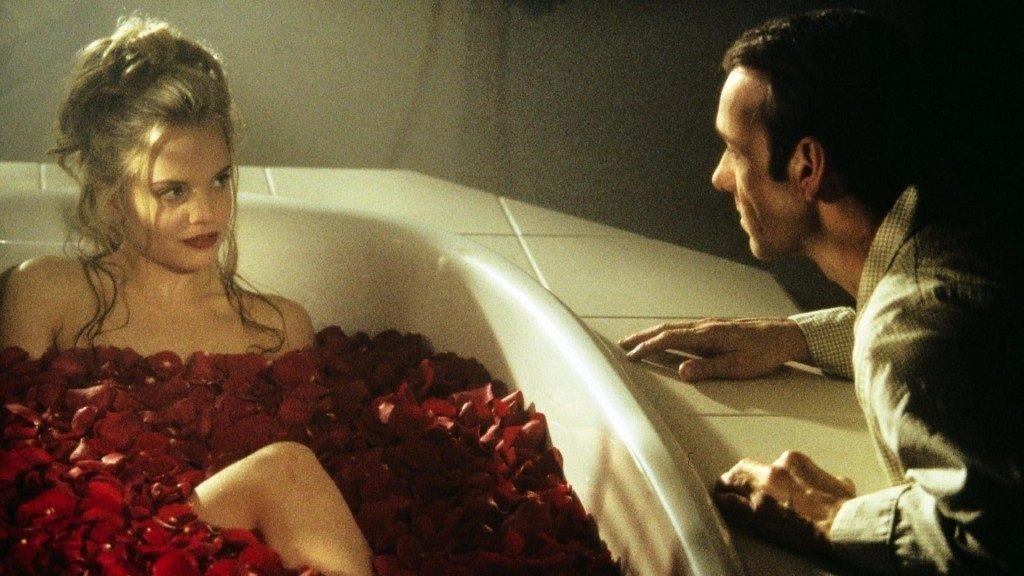 Directed by Sam Mendes, 'American Beauty' is considered to be an absolute classic. It explores some deep themes related to one's own identity, human relationships, depression and most of all, love. Kevin Spacey, who plays the protagonist, is a depressed family man who struggles to find the true purpose of his life. But after he starts getting infatuated with his daughter's friend, Angela, his life suddenly turns around and becomes more meaningful.
12. Up in the Air (October 1, 2019)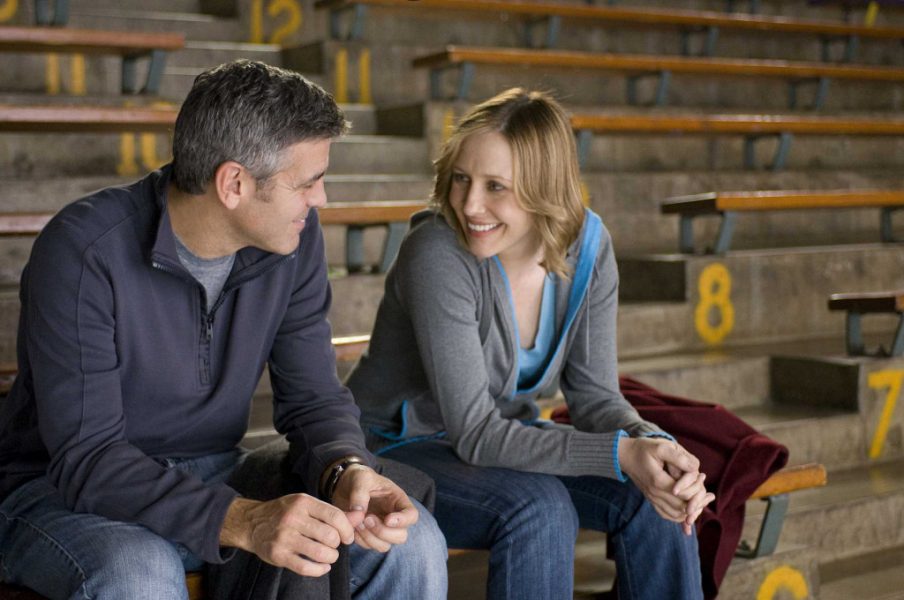 Oscar front-runner 'Up in the Air' centers around Ryan, played by George Clooney, who is a corporate downsizing expert. On an official tour, he ends up meeting another flier and something about her really gets his attention. Soon, a casual relationship ensues between the two but things get complicated when his "living out of a suitcase" lifestyle is threatened by his new potential love interest.
11. True Grit (October 1, 2019)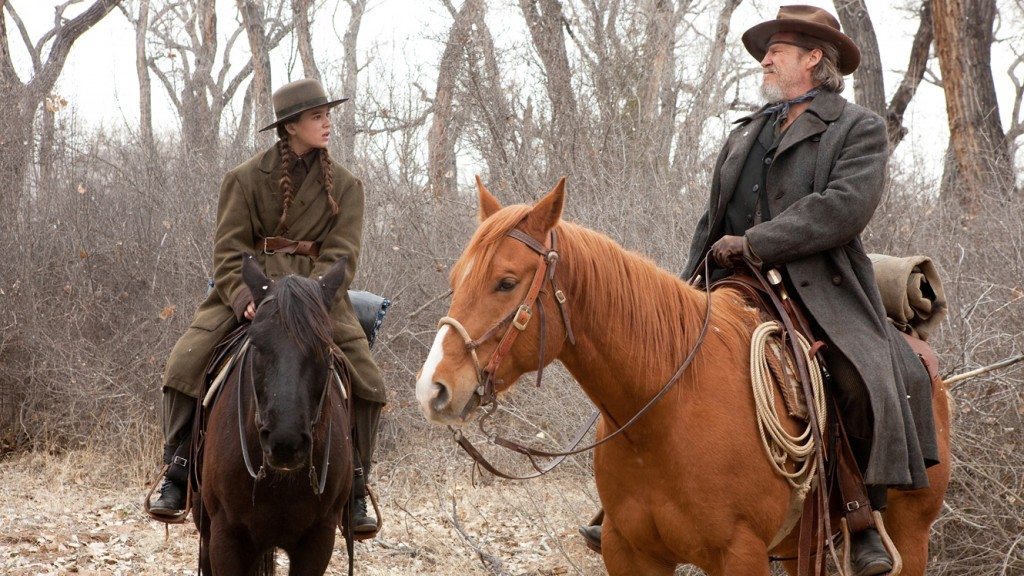 'True Grit' is a Revisionist Western film directed by the Coen Brothers. For the most part of it, it's a mainstream, crowd-pleasing movie that narrates the story of a fourteen-year-old girl named Mattie who joins forces with U.S Marshall to avenge her father's murder. But somewhere along the way, when her lethargic approach begins to take its toll, she loses the motivation to carry on. With some breathtaking landscapes of the good old-fashioned west and some dark comedy, 'True Grit' will truly captivate you throughout its runtime.
10. The Wrestler (October 1, 2019)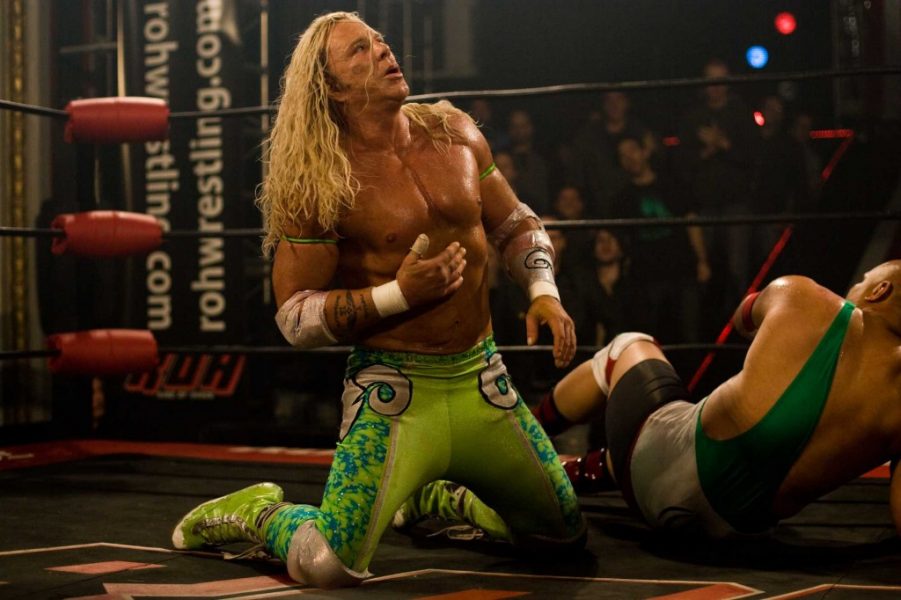 Golden Globe Award Winner Mickey Rourke plays the role of an aging wrestler named Randy Robinson in this film. As he gets older, he struggles to keep up with his wrestling career, but at the same time, he also finds it hard to accept that he must give up on that one thing he has done all his life. 'The Wrestler' is an unfiltered drama that portrays a very simple yet heartfelt story. The film has a gritty documentary feel and it sheds light on the reality of the entertainment business of wrestling.
9. The Talented Mr. Ripley (October 1, 2019)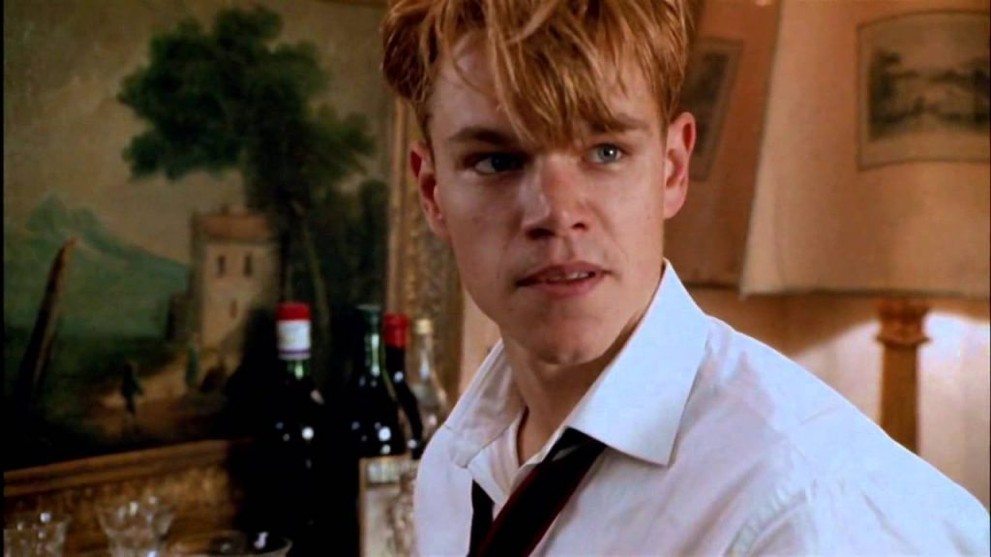 'The Talented Mr. Ripley', starring Matt Damon as its lead, is based on a 1955 psychological novel written by Patricia Highsmith. It revolves around a Manhattan-based lavatory attendant named Tom Ripley who struggles to make a living. But after using his talents of forgery and impersonation, he lands the opportunity to go to Italy with $1000 in his pocket. In Italy, he has been assigned the job of convincing Dickie Greenleaf, the son of a rich businessman, to return home. But after Dickie dismisses him, things take a grim turn as Tom tries to take over Greenleaf's entire life.
8. The Conspirator (October 1, 2019)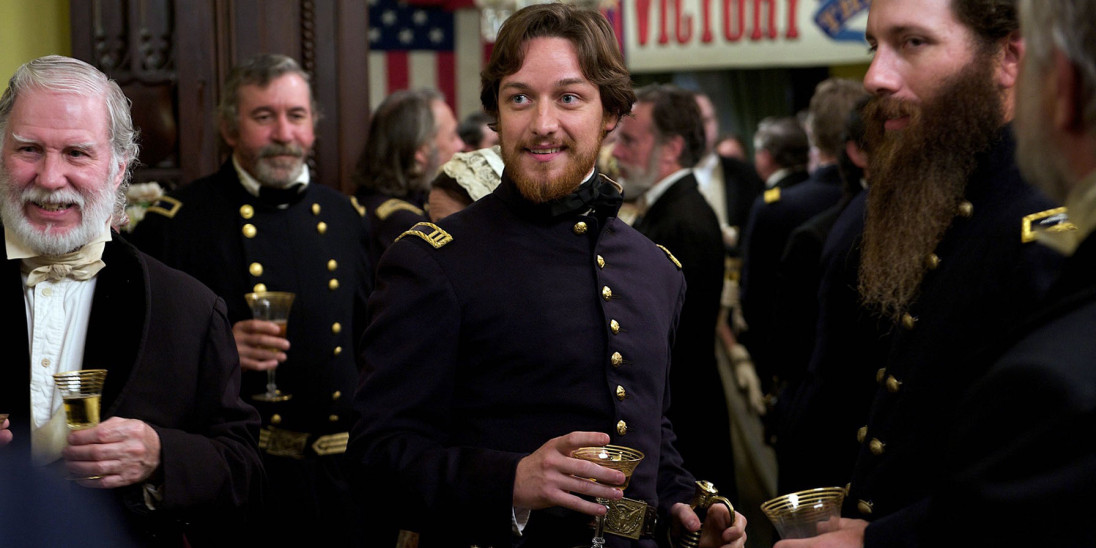 'The Conspirator' recalls the incidents of Abraham Lincoln's assassination, after which seven men and one woman were arrested. James McAvoy plays the role of Lawyer Fredrick Aiken, who defends the charged woman, Mary Surratt, in court. Realizing that she is innocent and is being only used as a bait to capture her son, he decides to take her side and does everything he can to save her. 'The Conspirator' is a fascinating historical drama but more than anything else, it's James McAvoy's stellar performance that makes this film convincingly real.
Read More: Upcoming Family Movies
7. Saw (October 1, 2019)
Much before his work in 'The Conjuring' series and 'Aquaman', James Wan was known for 'Saw', which is still considered to be one of the finest thrillers of all time. It centers around two young men, Adam and Dr. Lawrence Gordon, who wake up next to a dead body in a confined bathroom. Realizing that they have been captured by the infamous Jigsaw Killer, they must race against time to escape before they meet the same deadly fate. 'Saw' was Wan's directorial debut and it sure did leave a solid impact with its ghoulish imagery and nightmarish atmosphere. With Halloween around the corner, 'Saw' is the perfect film to get you all hyped up for the season.
Read More: Upcoming Teen Movies
6. Saturday Night Fever (October 1, 2019)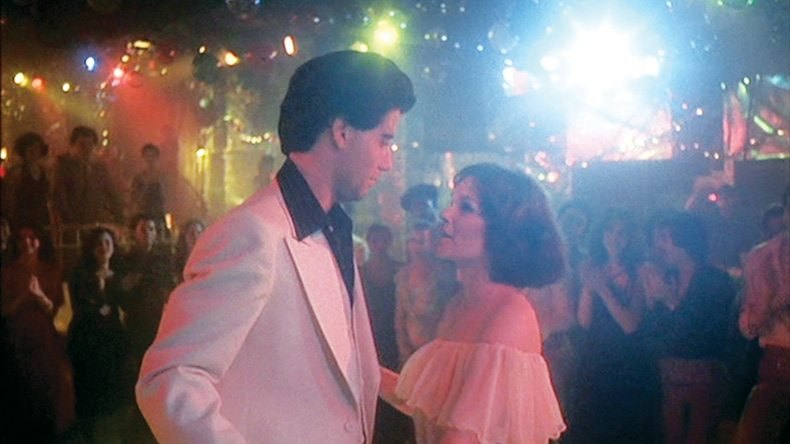 'Saturday Night Fever', starring John Travolta, is a classic romance-drama of the late 70s. It tells the story of an underachiever named Tony Mandir who only feels alive when he's jamming some moves on the disco dance floor. In the world outside, he is a nobody but the disco is his kingdom and that's where he gets everyone's attention. But everything begins to change when he feels infatuated to a woman named Stephanie. Apart from all the bell-bottom dominated dance scenes and vibrant disco visuals, 'Saturday Night Light' also offers quite an engaging story about love and modern-day tragedies.
Read More: Upcoming Marvel Movies
5. Pieces of April (October 1, 2019)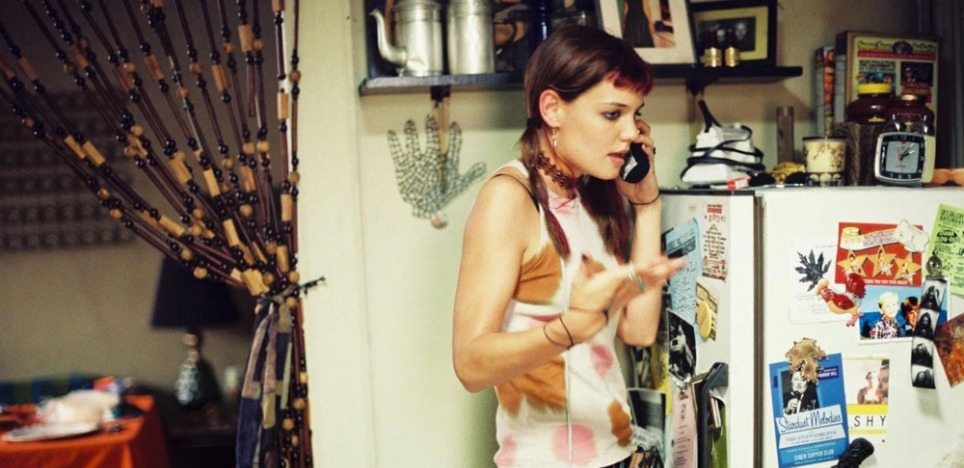 'Pieces of April', starring Katie Holmes, is a comedy-drama with a relatively low budget and small scale setting. Holmes plays the role of April Burns who lives with her boyfriend in a small New York apartment which is far away from her family home. Being emotionally distant from her family, she never really bothers going back, but when her mother develops a fatal form of breast cancer, she invites her family to her place for Thanksgiving. But not everything goes as planned and being extremely inexperienced with the kitchen, she is forced to approach her neighbor for help. 'Pieces of April' might come off as a typical "holiday disaster" film but it actually offers a lot more with its heart touching themes. If you're looking for a refreshing take on the whole dysfunctional family setup, this is the movie you should go for.
Read More: Upcoming DC Movies
4. Amazing Grace (October 2, 2019)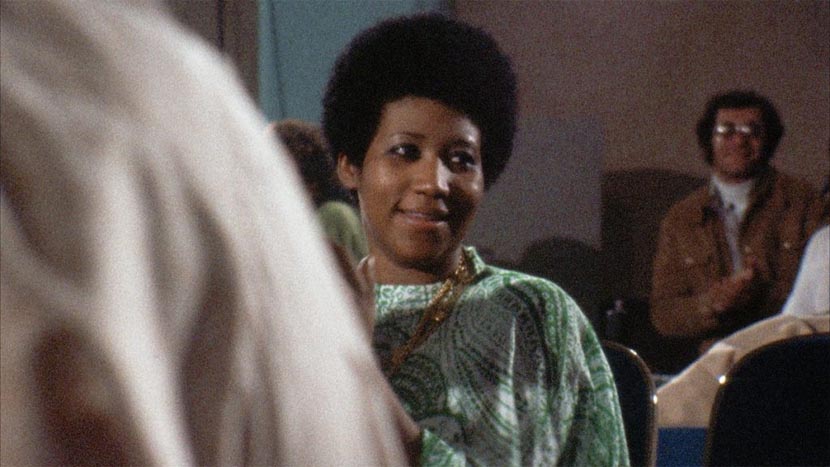 Set in 1972, 'Amazing Grace' is a musical drama that recounts the story of Singer Aretha Franklin who sang gospel songs at the New Missionary Baptist Church. Aretha Franklin was also a civil rights activist and after embarking on an independent musical career, she found immense commercial success. She was later also known as "The Queen of Soul" because of how deeply her music touched the hearts of many people. 'Amazing Grace' is a simple documentary-style biopic that not only has great musical performances but also has a fairly entertaining story.
Read More: Upcoming Family Movies
3. Missing Link (October 7, 2019)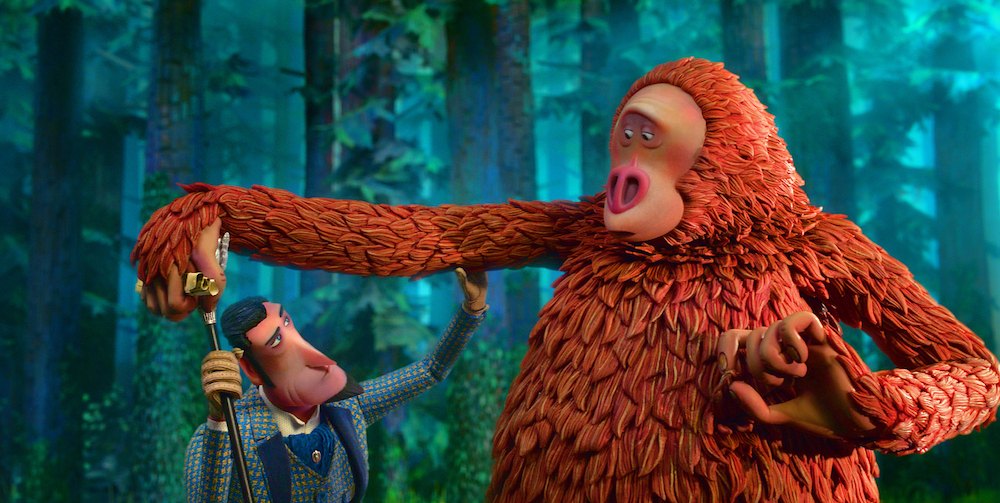 Voiced by some of the most well-known names of the industry, 'Missing Link' is a stop motion animation film that takes you on an unforgettable journey of a fearless explorer named Sir Lionel Frost. Accompanied by another adventurer named Adelina Fortnight, he runs into the 8 feet tall Mr. Link who is more or less of a talking "Abominable Snowman". Determined to help him out, Lionel and Adeline set out on a quest to find the creature's long lost relatives.
Read More: Upcoming Movies Releasing on Netflix in October
2. Megan Leavey (October 9, 2019)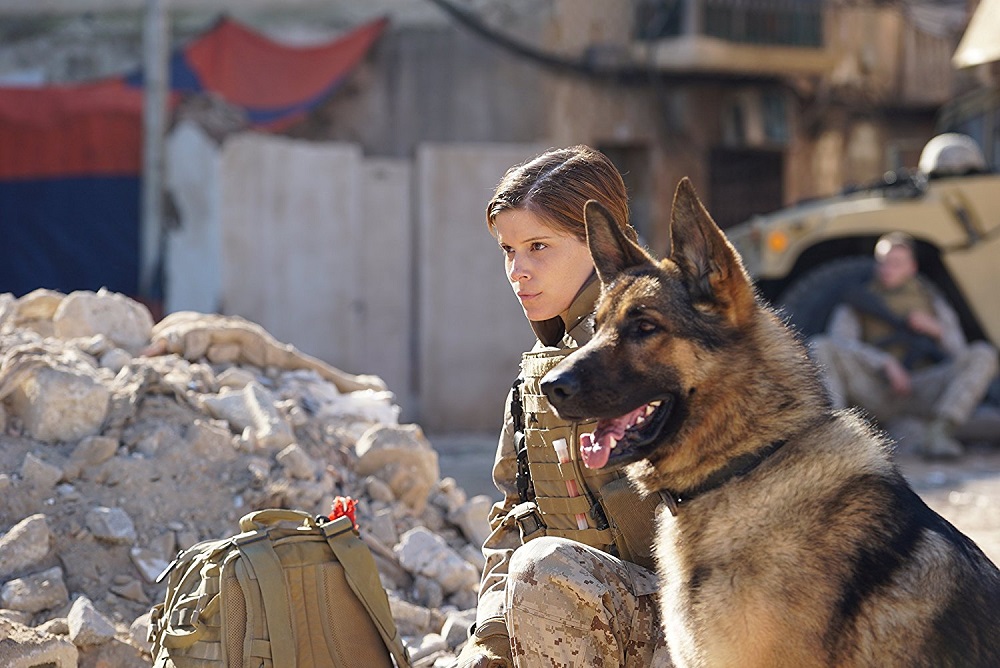 Based on the true story of Megan Leavey, this movie is about a young woman whose close-knitted unique relationship with a military combat dog ends up saving the lives of many during her deployment in Iraq. Rex, who was initially an aggressive dog, is later trained well by Leavey and completely reformed by her love and respect. During their service, the two of them together complete more than 100 missions. But when an explosive device unexpectedly ends up gravely injuring both, it's their unbreakable bond that will help them get through this fatal encounter.
Read More: Upcoming Shows Releasing on Netflix in October
1. Benjamin (October 22, 2019)
Directed by Simon Amstell, 'Benjamin' is a British comedy-drama that revolves around the life of a young filmmaker. The young boy reflects upon his own personal relationships in his movies. The film follows his journey as he tries to come out with his second feature film and while he's at it, he also experiences the emotional turmoil that one has to go through while pursuing romantic relationships. This bittersweet romantic comedy is entirely character-driven and has the perfect combination of some sweet tender moments and hysterical gags.
Here are some other movies that will be released on Hulu in the month of October:
October 1, 2019:
A Fairly Odd Summer (2014)
A.I. Artificial Intelligence (2001)
An American Haunting (2006)
Be Cool (2005)
Beautiful Creatures (2013)
Big Time Movie (2012)
Blade 2 (2002)
Blade: Trinity (2004)
Blue Jasmine (2013)
Blurt (2018)
Boyz N' The Hood (1991)
Brooklyn's Finest (2010)
Cadillac Man (1990)
Constantine (2005)
Crash (2005)
Days of Thunder (1990)
Dead Heat (2002)
Diana Vreeland: The Eye Has to Travel (2012)
Eagle Vs. Shark (2007)
Election (1999)
Event Horizon (1997)
Face/Off (1997)
Fled (1996)
Forces of Nature (1999)
Get Shorty (1995)
Ghost World (2001)
Hellraiser (1987)
Hellraiser III: Hell on Earth (1992)
Hellraiser IV: Bloodline (1996)
Hey Arnold! The Jungle Movie (2017)
High Noon (1952)
Hoosiers (1986)
I Spit on Your Grave (2011)
I Spit on Your Grave 2 (2013)
I Spit on Your Grave 3 (2015)
Impostor (2001)
Into the Blue (2005)
Kalifornia (1993)
Larry the Cable Guy: Health Inspector (2006)
Little Black Book (2004)
Love Crimes (1992)
Major League II (1994)
Miami Group Murder (2018)
Mousehunt (1997)
Much Ado About Nothing (2013)
Naked Gun 33 1/3: The Final Insult (1994)
Never Back Down (2008)
No Way Out (1987)
North Dallas Forty (1979)
One Direction: This Is Us (2013)
Patriot Games (1992)
Permanent Midnight (1998)
Platoon (1986)
Play it Again, Sam (1972)
Project Nim (2011)
Rent (2005)
Saw 2 (2005)
Saw 6 (2009)
School Ties (1992)
Set Up (2011)
Sixteen Candles (1984)
Snakes on a Plane (2006)
Sneakerheadz (2015)
Split Decisions (1988)
Stargate (1994)
Surf's Up (2007)
Tales from the Darkside: The Movie (1990)
The Accused (1988)
The Adventures of Buckaroo Banzai Across the 8th Dimension (1984)
The Conspirator (2010)
The Haunting (1999)
The Haunting in Connecticut (2009)
The Hunted (2003)
The Killer Next Door (2018)
The Naked Gun 2 1/2 : The Smell of Fear (1991)
The Naked Gun: From the Files of Police Squad! (1988)
The Orphanage (2007)
The Pirates! Band of Misfits (2012)
Total Recall (1990)
Trading Mom (1994)
True Colors (1991)
Vampire in Brooklyn (1995)
Varsity Blues (1999)
Wes Craven Presents: Dracula 2000 (2000)
What Lies Beneath (2000)
Winter's Bone (2010)
Witness (1985)
October 4, 2019:
Pegasus: Pony with a Broken Wing (2019)
October 11, 2019:
Trespassers (2019)
October 13, 2019:
The Last Face (2017)
October 17, 2019:
Toni Morrison: The Pieces I Am (2019)
October 20, 2019:
The Ladybug (2018)
October 26, 2019:
Killing Zoe (1994)
Read More: Upcoming Movie Releases in October