With the award season closing in now, we've arrived at that time of the year where several major movie releases are dying for our attention. And now that 2019 is almost coming to an end, keeping tabs on all the new releases is not going to be an easy task. So just to make things a bit easier for you, we've come up with a compilation of some great films coming out in October 2019 that will surely be worth your time. The movies mentioned below have been chronologically ranked with respect to their release dates. Here is the list of most awaited movies coming out in October.
16. Joker (October 4, 2019)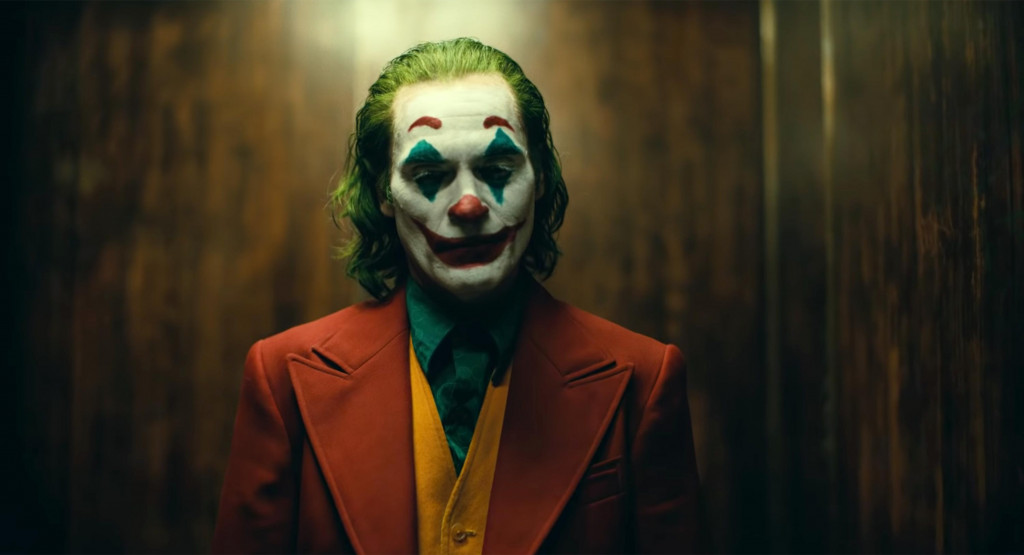 Starring Joaquin Phoenix, 'Joker' is a psychological thriller based on DC comics. The film is about a comedian named Arthur Fleck who is completely disregarded by society. Slowly, as he loses himself to his underlying insanity, he transforms into the criminal mastermind, Joker. This DC origins story has been one of the most anticipated films of the year. It not only seems to offer an Oscar-worthy performance from Pheonix but also a bone-chilling supervillain.
15. Pain and Glory (October 4, 2019)
Directed and written by Pedro Almodovar, 'Pain and Glory' tells the story of a film director who is forced to look upon all the decisions that he has made in the past as his entire present starts to crumble around him. Almodovar is known for his nimble style of storytelling where a viewer gets to hop back and forth between the present and past. From the plot itself, it's pretty obvious that his style will remain the same here as well. Anyone who is familiar with any of his previous works must give this one a shot.
14. Lucy in the Sky (October 4, 2019)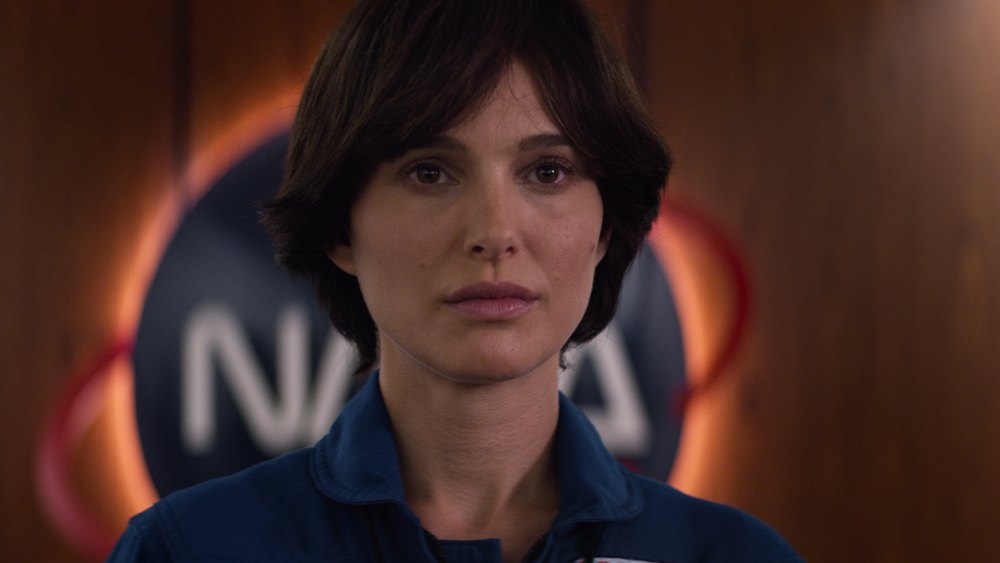 Starring Natalie Portman as Lucy Cola, 'Lucy in the Sky' is about a strong woman who gets to be a part of a space mission. Though she is deeply moved by everything that she experiences while in space, upon arriving back home, she suddenly feels out of place as the world now seems way too small for her. Along with other high profile space dramas like 'High Life,' starring Robert Pattinson, and 'Ad Astra,' starring Brad Pitt, 'Lucy in the Sky' is expected to be one of the best films of the year.
13. Low Tide (October 4, 2019)
'Low Tide' is an upcoming A24 thriller starring Jaeden Lieberher ('IT'). It follows the lives of a group of teenage boys who break into vacation homes to steal valuables. They do this only to kill some time during their summer breaks. But one day, when a few of them find a bag of gold coins that are worth a whole lot of money, their entire group starts to crumble. What started off as a fun way to spend their holidays soon turns into a violent battle of greed. From its brief synopsis, the film sounds a lot like the modern version of 'The Lord of the Flies' but let's see if it'll be equally phenomenal.
12. Parasite (October 11, 2019)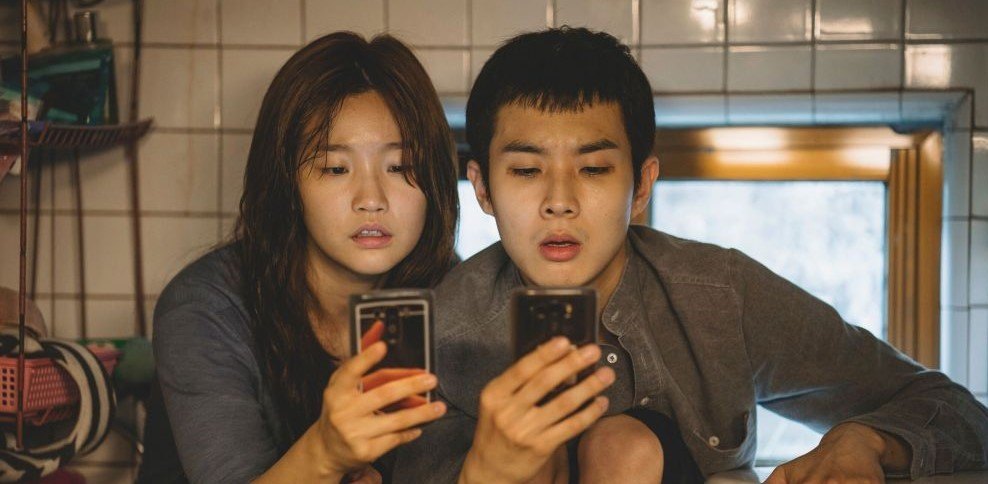 Since its premiere at the Cannes Film Festival, 'Parasite' has become one of the most awaited Korean films of the year. According to early reviews, the film is a rollercoaster of emotions that lets you experience the thrills of many different genres at once. The story explores greed and class discrimination, which slowly starts to emerge when the wealthy Park family gets acquainted with the poverty-stricken Kim clan. From the trailer itself, one can easily tell that this Korean dark comedy thriller will offer a very unique cinematic experience.
11. The King (October 11, 2019)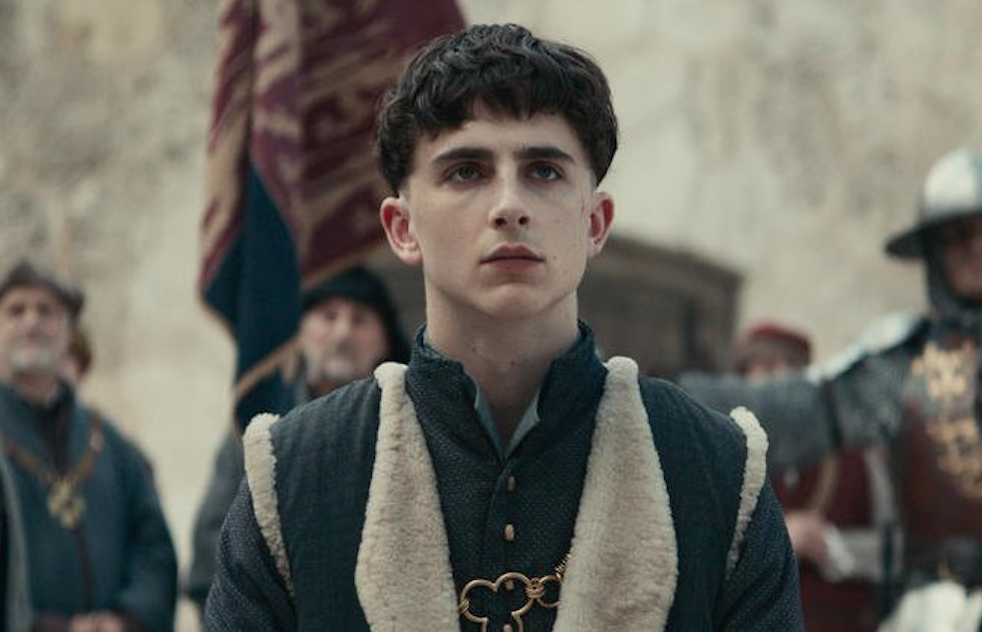 With a solid ensemble that involves Timothee Chalamet, Robert Pattinson, Joel Edgerton and a few other renowned names, 'The King' is an adaptation of several plays from Shakespeare's Henriad. Hal, the protagonist, is a wayward prince and also the heir to the English throne. After the sudden death of his father, he is crowned as the King Henry V. What follows is the new King's journey towards understanding the politics and the war that has been left behind by his father. This not only forces the young King to see the world around him with a lot more maturity but also inspires him to confront the realities of his past.
10. Gemini Man (October 11, 2019)
Starring Will Smith and Mary Elizabeth Winstead, 'Gemini Man' is a science fiction film directed by Ang Lee. It centers around an elite assassin named Henry Brogan who becomes the prime target of an operative who is somehow one step ahead of him at all times. But when he discovers that this mysterious operative is no one but a young cloned version of himself, he is beyond horrified. The early footage of the film has already grabbed the attention of many moviegoers and now, only time will tell if it is poised to re-establish Will Smith as the box office king. With its incredible CGI and highly conceptualized action scenes, we hope that all the hype around it will hold true.
Read More: Upcoming Teen Movies
9. The Addams Family (October 11, 2019)
Based on the comics of the same name by Charles Adams, 'The Adams Family' was once a very well known cartoon series. A live-action adaptation of it premiered back in 1991 when the cartoon series was highly popular. And though this hype around it has mostly faded away by now, this horror/comedy adaptation of it will rekindle the 90s kids with the good old Cartoon Network that once featured its original animated series. This is the first time 'Adams Family' has been animated for a feature film and from what it looks like, it has all the kooky quirks that made it so admirable. Starring Oscar Isaac, Charlize Theron, Chloe Montez and Snoop Dogg, it's one animated film everyone should be looking forward to.
Read More: Upcoming Black Movies
8. Jay and Silent Bob Reboot (October 15, 2019)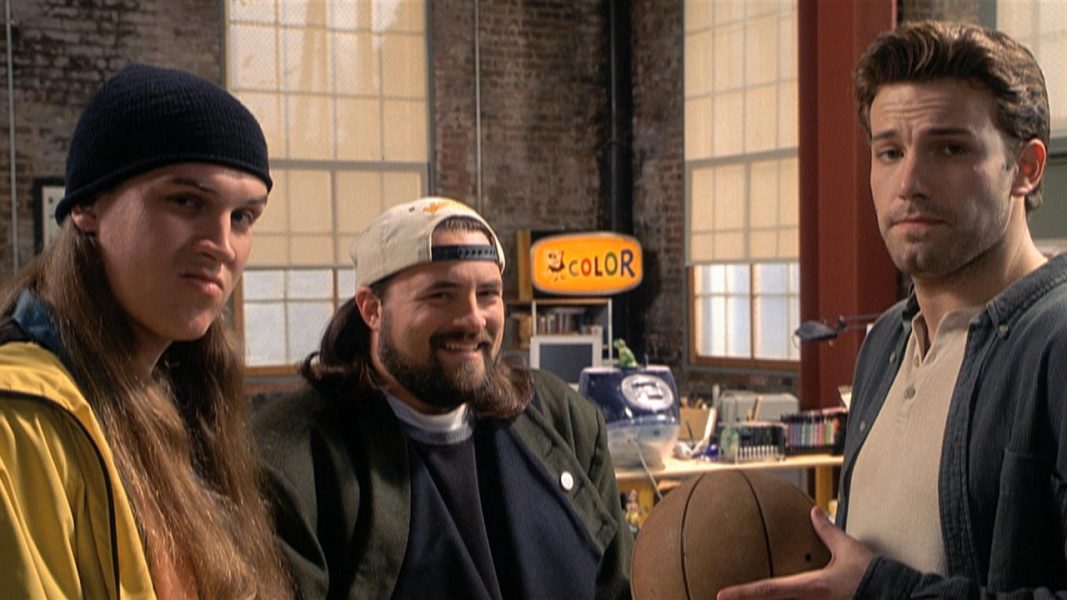 'Jay and Silent Bob Reboot' brings back the stoner icons of the late 90s. Directed and written by Kevin Smith, this comedy-drama is about the deranged duo, Jay and Silent Bob, who embark on a cross-country adventure to stop Hollywood from creating a reboot of their old film. This time around, the film is star-studded with several references to Hollywood's obsession with superhero movies. Along with that, it is also revealed that Jay will now have to prepare himself for fatherhood which could possibly bring in an emotional angle to the story. 'Jay and Silent Bob Reboot' seems to not only have a lot in store for those who are familiar with its older versions, but also seems like a breath of fresh air in terms of its style and approach.
Read More: Upcoming Video Game Movies
7. The Lighthouse (October 18, 2019)
Set in the 1890s, 'The Lighthouse' is a dark horror thriller that revolves around two lighthouse keepers, played by Robert Pattinson and Williem Dafoe, who fight spirits and other mysterious dark forces that lurk around them in the shadows. The film has been shot in austere black and white that adds a very old school appeal to it. This not only brings in a sense of immersive clarity but also adds to its creepy atmosphere.
Read More: Upcoming DC Movies
6. Zombieland: Double Tap (October 18, 2019)
The first 'Zombieland' film has already established itself as a cult classic and its cast has now risen to fame with several other hits. After a whole decade since its release, the film is now back with a sequel that takes the comic adventures of the four zombie slayers to a whole new level. While the characters have certainly aged since the last film, even the zombies have now evolved into something very different from what was initially portrayed. 'Zombieland Double Tap' is one of the most highly anticipated horror-comedy films of all time and hopefully, it will be able to live up to the high standards set by its predecessor.
5. Maleficient: Mistress of Evil (October 18, 2019)
'Maleficient: Mistress of Evil' is the direct sequel to the 2014 film, 'Maleficient'. This time again, the film stars Angelina Jolie as Maleficent and Elle Fanning as Princess Aurora who must join forces to face new villains that threaten the magical land that they share. The original film grossed a whopping $785.5 million worldwide and this sequel is expected to be even bigger. Let's see if this Disney fantasy film would turn out to be a classic.
Read More: Upcoming Family Movies
4. Jojo Rabbit (October 18, 2019)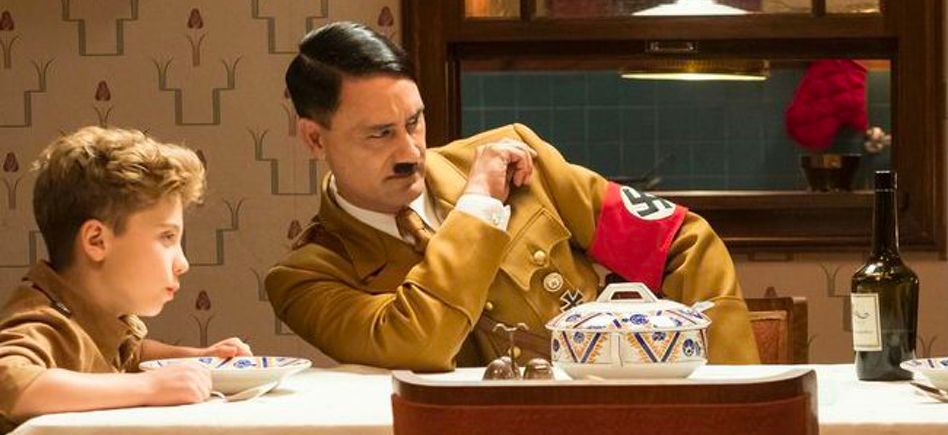 Produced by Fox Searchlight, 'Jojo Rabbit' is a satirical drama that is set during World War II. It tells the story of a socially awkward German boy whose only friend is an imaginary Adolf Hitler. But when he ends up meeting another young girl who starts questioning his ignorant patriotic ideologies, his world views are completely turned around. Based on a book named Caging Skies by Christine Leunens, 'Jojo Rabbit' seems to be a promising black comedy that will be equally enjoyable for all age groups. While Disney's first half with 20th Century Fox has not been successful with movies like 'Dark Phoenix', this wild comedy might just be a big game-changer. And not to mention, it is directed by Taika Waititi, who is known for his amazing work in 'Thor: Ragnarok'.
Read More: Upcoming Western Movies
3. The Current War (October 25, 2019)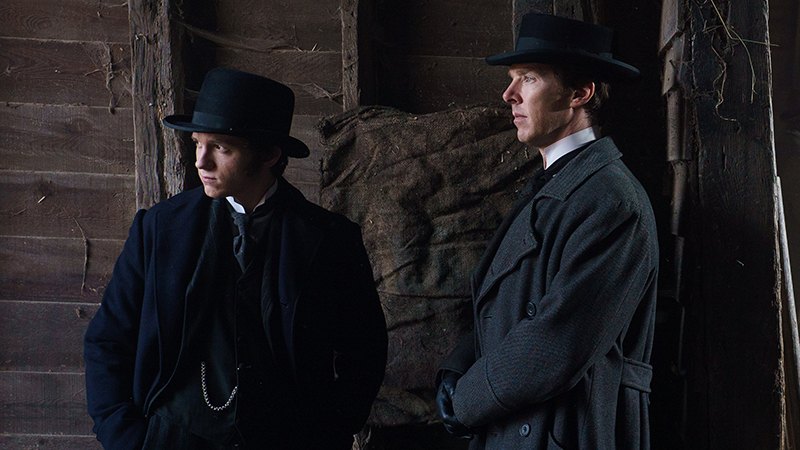 Powered by an outstanding cast that includes Benedict Cumberbatch, Michael Shannon and Tom Holland, 'The Current War' is a historical drama. It portrays the legendary battle of technology that once took place between two of the greatest inventors known to the world — Thomas Edison and George Westinghouse. Edison, with the support of J.P. Morgan, manages to impress the world by lighting up the entire city of Manhattan. Meanwhile, Westinghouse, who is backed by Nikola Tesla, finds flaws in the electrical system proposed by Edison. As the competition between the two gets more intense, they reach a point where they're willing to risk everything.
2. The Last Full Measure (October 25, 2019)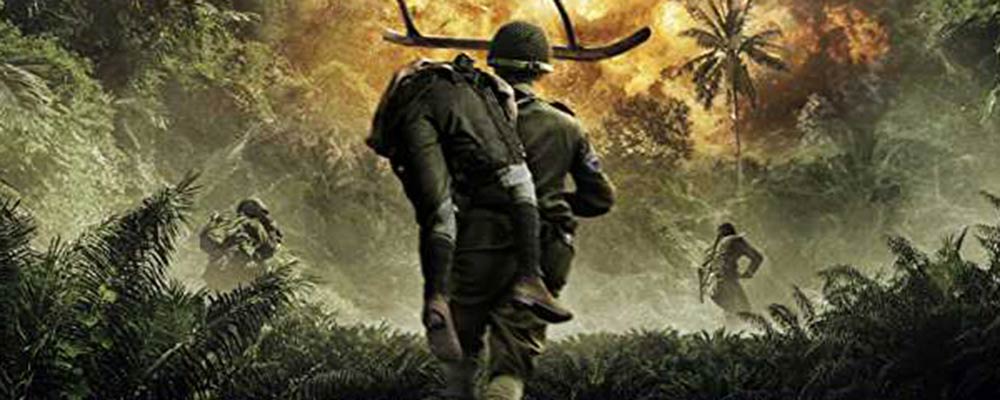 'The Last Full Measure' is an upcoming war drama that tells the true story of an Air Force medic named William Pitsenbarger (Jeremy Irvin). Set in the gruesome battlefields of the Vietnam war, the medic shows immense courage and even after being given the chance to escape on the last helicopter, he chooses to stay and protect his fellow soldiers. By making this bold decision, William was able to save the lives of over sixty men. Twenty years after the events of this war, his fellow veterans get together to help him procure the well deserved Congressional Medal of Honor.
Read More: New Shows Coming to Netflix in October
1. The Kill Team (October 25, 2019)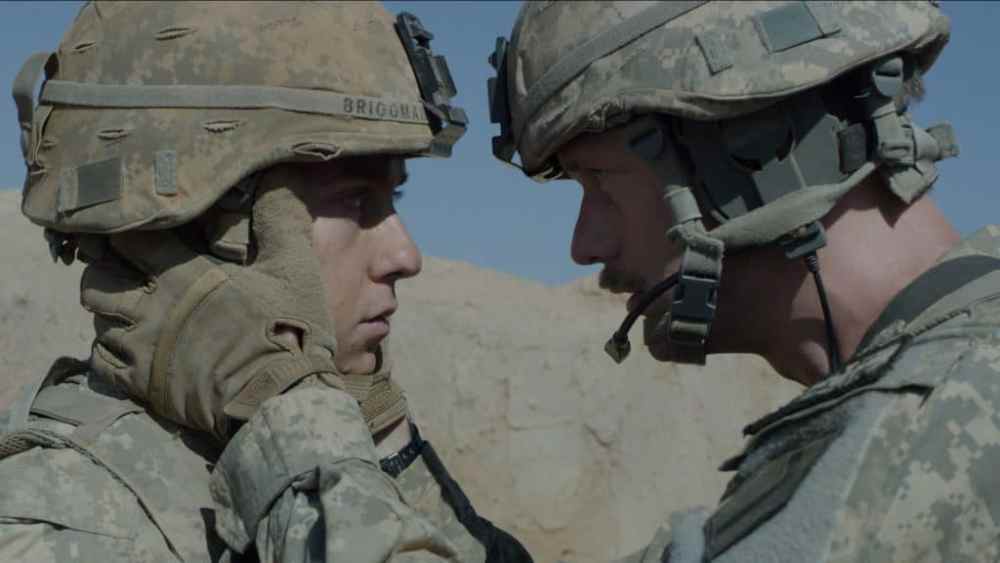 'The Kill Team' is another war drama in which a young soldier named Andrew Briggman (Nat Wolff) experiences the atrocities of the US Invasion on Afghanistan. When several innocents get killed under the command of their sadistic leader, Sergeant Deeks (Alexander Skarsgard), he decides to report it to higher-ranked officers. But all of this turns against him when the other officers of his platoon start suspecting that one of them has been snitching against them. What follows is an intense cold war between him and his own allies where he fears that he may be the next target of their insensitive killings.
Read More: New Movie Releases on Netflix in October