The film adaptation of 'The Boys in the Band' reunites the entire cast and director of the 2018 Tony-winning Broadway revival of Mart Crowley's namesake play. The story revolves around a birthday party in 1968 New York, where a surprise guest and a drunken game render seven gay friends reckoning with unspoken feelings and buried truths. What starts as a jovial get-together soon devolves into darker territory, to put it lightly.
A brilliant ensemble cast comprising Jim Parsons, Matt Bomer Charlie Carver, Andrew Rannells, and Zachary Quinto turn in sterling performances, so we understand why you would want to watch movies that mimic the similar cinematic magic. For this list, we've put together a mix of movies that depict the chaos of a gathering-gone-awry and the gay drama that is at the core of 'The Boys in the Band'.
7. The Vacation (2015)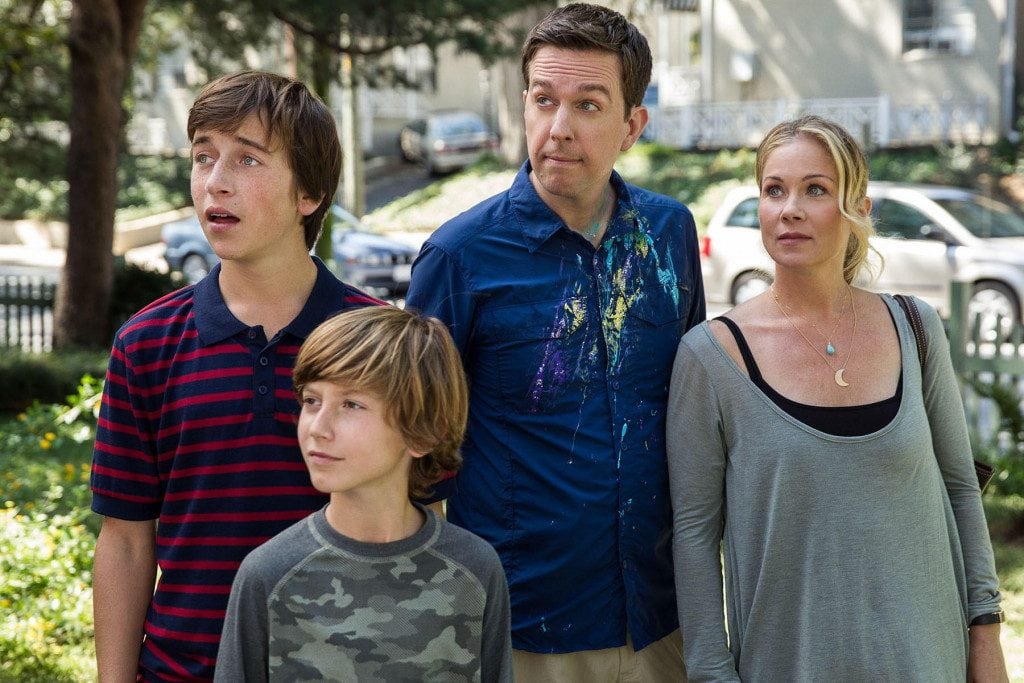 Ed Helms' Rusty Griswold decides that his family – his wife (Christina Applegate) and two sons – needs an exciting cross-country trip in a bid to revive the lost ties between them. However, their bonding road trip to Walley World soon turns into a series of mishaps for the family, giving way for laugh-out-loud moments and similar humor to 'The Boys in the Band.' Chris Hemsworth's performance is an additional cherry on top.
6. Superbad (2007)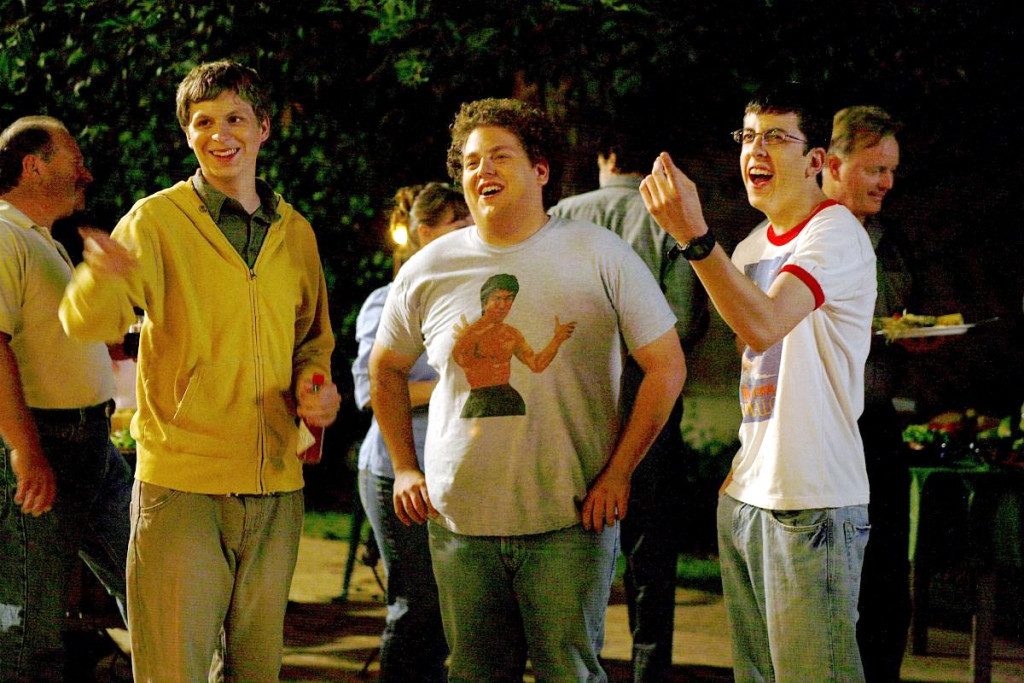 With an incredible ensemble cast including, but not limited to, Jonah Hill, Seth Rogen, Michael Cera, Emma Stone, and Bill Hader, 'Superbad' is one of the best house party movies made in recent years. Few have been spared from the mortification of planning a party that goes terribly wrong, and Seth and Evan are no exception. The two co-dependent high school seniors stage a booze-soaked party before they go to different colleges. The youthful enthusiasm of these two will not only keep you laughing well after the credits roll but will also leave you reminiscent of your own carefree good old days.
5. Boy Erased (2018)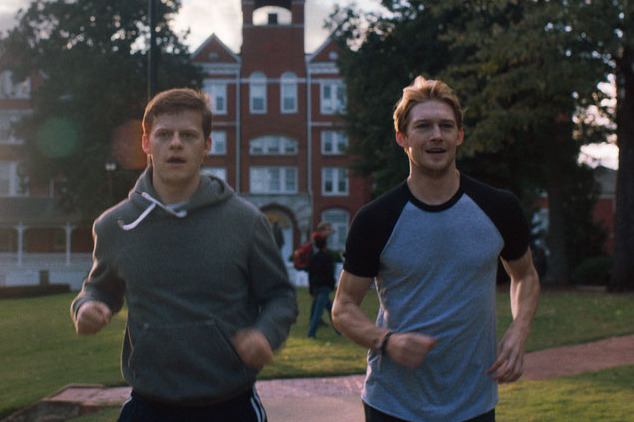 From writer-director Joel Edgerton, 'Boy Erased' tells the earnest story of Jared (Lucas Hedges), who, when comes out to his family, is sent away to a Christian anti-gay conversion camp for teenagers in Arkansas where he is introduced to some questionable philosophy and bizarre methods. In stark contrast with 'The Boys in the band' which showcases a group of young men in the late 60s who are blatantly comfortable with their identity, 'Boy Erased' shows that although we have made impressive strides over the years, we still have a long way to go.
4. This is the End (2013)
'This is the End' stars a slew of Hollywood actors including Seth Rogen, Jay Baruchel, Jonah Hill, Danny McBride, Craig Robinson, and James Franco, all playing themselves. During a party in James' house in LA, all hell breaks loose when what seems to be the biblical rapture hits Hollywood, causing untold carnage. This movie is sheer light-hearted fun, as it exaggerates the real-life relationships between the aforementioned celebrities while delivering amusing one-liners along the way.
3. Love, Simon (2018)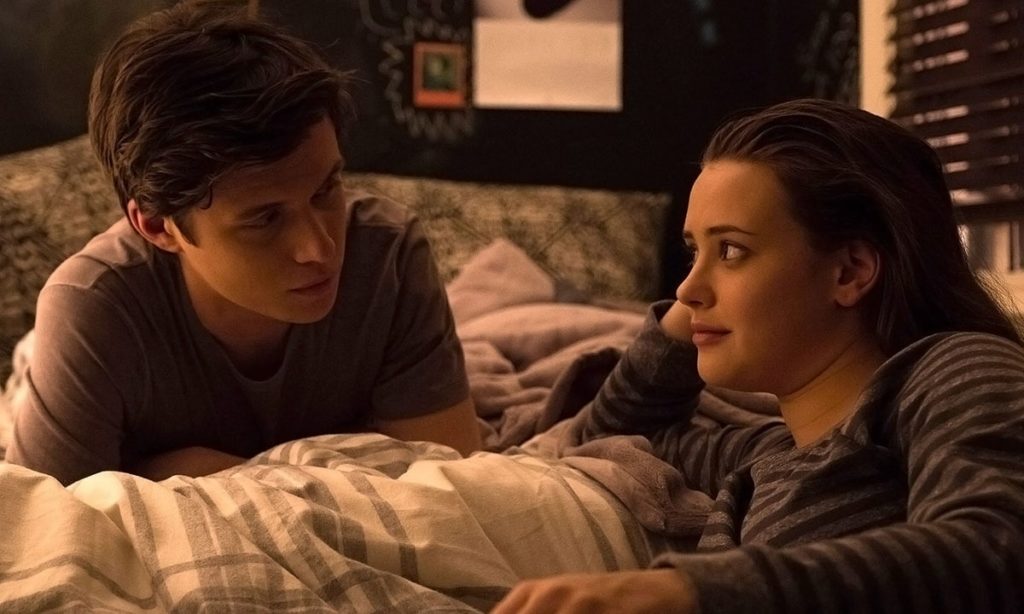 Based on Becky Albertalli's Young Adult novel 'Simon vs. the Homo Sapiens Agenda,' 'Love, Simon' is a fun, engaging, and heartwarming story that centers on the titular closeted teen (Nick Robinson) who struggles to come to terms with his sexuality. While his parents (Jennifer Garner and Josh Duhamel) are progressive enough to handle the news, the coming-of-age movie emboldens the heteronormative views that are held by most, if not all of us, and how that affects people of the LGBTQ+ community.
2. Rough Night (2017)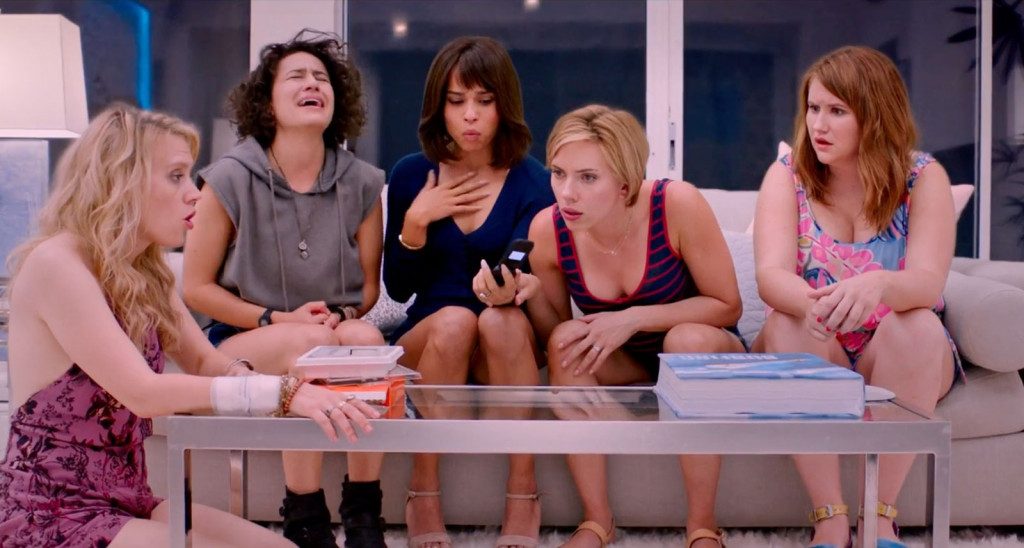 The impending wedding of Jess (Scarlett Johansson) calls for a wild bachelorette weekend in Miami, which reunites five girlfriends from college after ten years. However, things soon go topsy-turvy when the girls accidentally kill the male stripper they had hired. As the ladies try to conceal their mess, they unwittingly get entangled in a spurt of quiescent interpersonal issues they had hidden so very well. Hilarity and chaos ensue as they navigate through the unfortunate night. Starring inexhaustible sources of powerhouse Scarlett Johansson, Kate McKinnon, Zoë Kravitz, Ilana Glazer, and Jillian Bell, 'Rough Night' is sure to entertain you if you loved 'The Boys in the Band.'
1. The Hangover (2009-2017)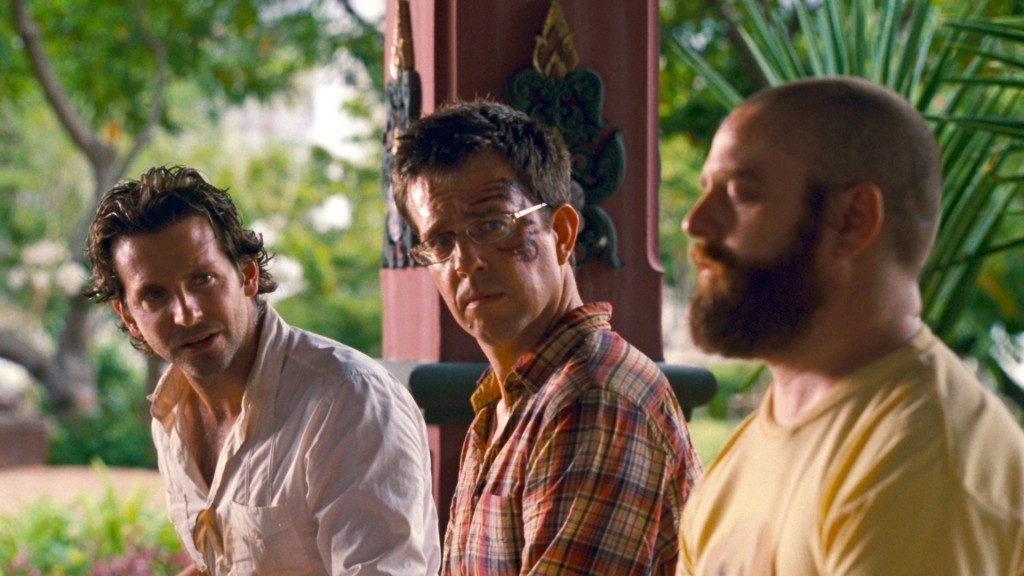 Going with the theme of this list, 'The Hangover' series is probably the most prominent of the bachelor party movies that go awfully wrong. Doug (Justin Bartha) and his three best men go to Las Vegas to celebrate his bachelor party. However, the three guys wake up the next day morbidly hungover with no memory of the previous night, only to find the groom missing. They make their way around the city, trying to unravel clues and pour their blood, sweat, and tears – quite literally – into finding their friend before the wedding. The three movies in the series feature phenomenal performances by Bradley Cooper, Ed Helms, Zach Galifianakis, Justin Bartha, and Ken Jeong, and are perfect for a weekend binge-watch session.
Read More: Best Party Movies on Netflix