Time flows with the ease of change. The change which time bears may yield a fruitful delicacy or make you travel through an eccentric Pandora's box. A kid who has passed out from school joins college with the ambition to succeed in life. It is one of the most challenging phases in a person's life. For this article purposes, I have assumed that a college student is not only the one who is studying in an actual college, but also one who has entered into a new phase in his/her life, regardless of the age.
The beauty of the confusion that life offers, especially in that young adult age, can never be understood completely, but it can always be embraced with a sympathetic touch; the touch that the visual art of cinema offers. Following is the list of top college movies ever made. Bear in mind that since each individual's psyche is unique, his/her movie choices and experience may vary. You can watch some of these best college movies on Netflix, Hulu, or Amazon Prime.
17. Pitch Perfect (2012)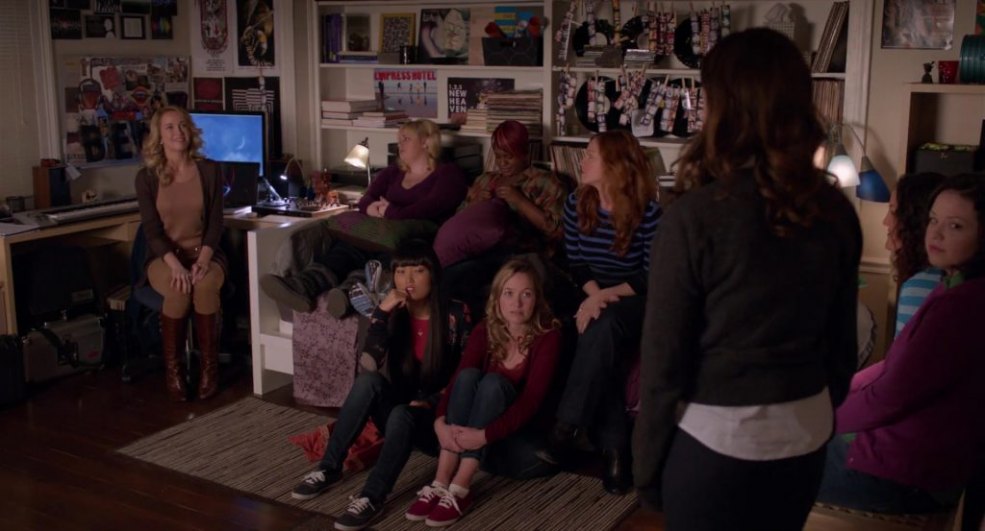 'Pitch Perfect' is one of the best college flicks of this decade. The film tells the story of a girl who joins her college's singing group and later, they decide to challenge their male rivals in a high profile competition. While the story may not seem particularly original, the film is surely entertaining. It keeps things simple and despite its formulaic approach, it manages to impress us with its performances and overall simplicity of the plot. The film received high praise from critics and is also one of the most commercially successful musical comedies of all time.
16. The Graduate (1967)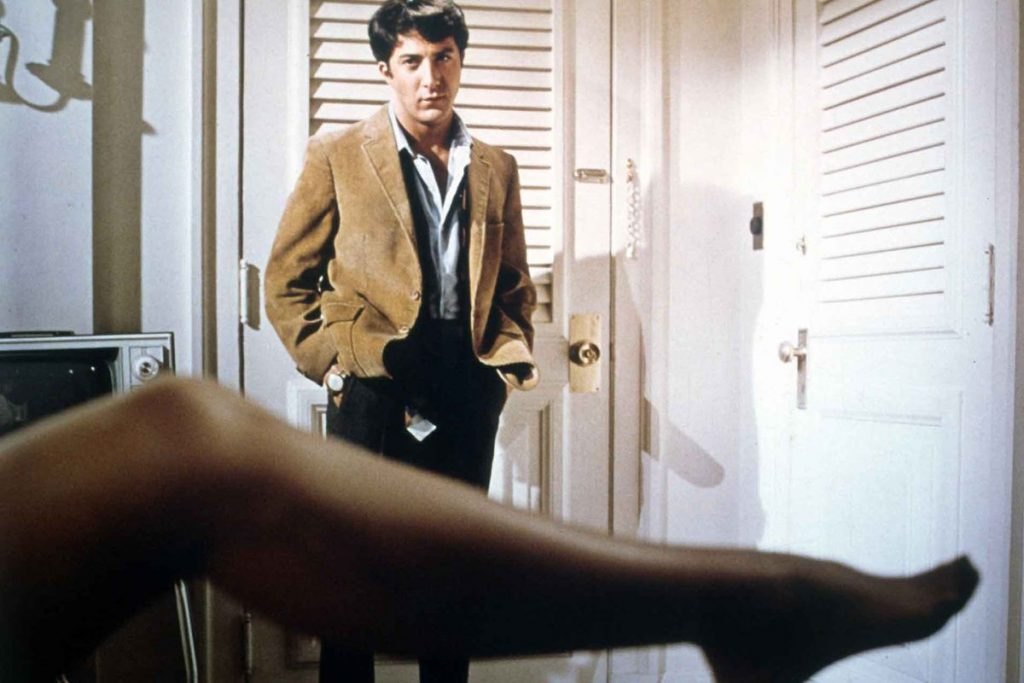 Although the title may make it look like the classic college flick, 'The Graduate' is more of a rom-com than anything else. The film revolves around Benjamin Braddock, a recent college graduate who is confused in life and doesn't really have any aim or ambitions. His life gets complicated when he gets involved in a sensuous affair with the wife of his father's business partner. But later, he also falls for the woman's daughter. Starring a young Dustin Hoffman in the lead role, the film laid the foundation for the rom-com genre. Certain parts of the film may look a tad bit dated, but even more than 5 decades later, it still comes off as way better than some of the contemporary flicks from the genre.
What's most striking about the film is its incredibly nuanced exploration of youth, infatuation and romance. The comic elements are delicious and surprisingly works well even today. It adopts a satirical tone that makes for a highly entertaining experience. Most people in their early 20s could easily relate to the naive, innocent Benjamin. There's something so universal about his character that makes him so endearing. The final scene where he, along with his girlfriend, run into the street from the wedding and take a bus is, without a doubt, one of the most memorable film endings of all time. Hoffman's acting in the final few moments is incredible, as the film leaves the viewers to ponder over the frightening beauty of uncertainty. 'The Graduate' is undoubtedly one of the greatest films of all time.
15. The Perks of Being a Wallflower (2012)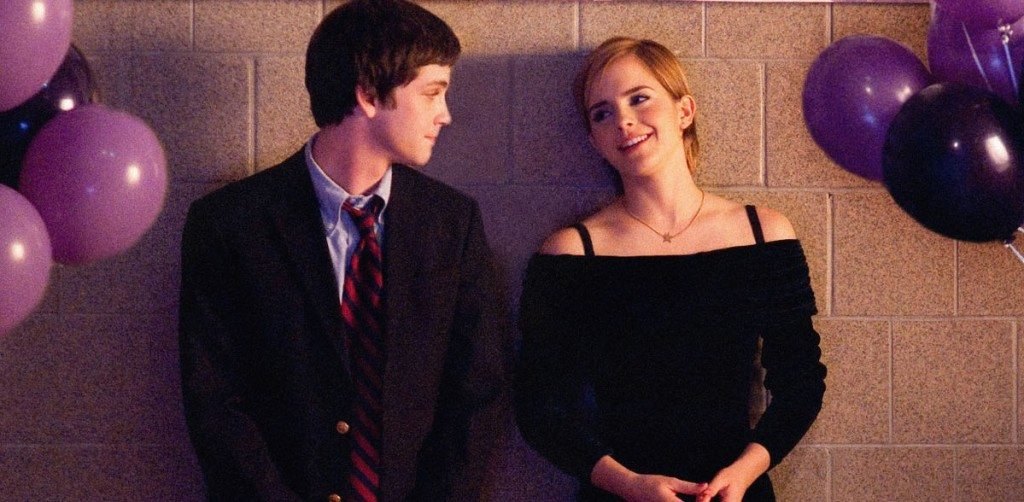 'The Perks of Being a Wallflower' is the ultimate introvert film. It centers around Charlie, an introverted teenager who faces various kinds of struggles in high school but ultimately realize how important friendships are in life. The performances are truly amazing, especially that of Ezra Miller's. It's one of those few films that takes the subject of high school life seriously and treats it in a manner that is more respectful than some of the other flicks that merely use the setting to create comedic elements. It's exactly the kind of movie that you need to watch if you're down and are in desperate need of a warm hug.
14. Everybody Wants Some!! (2016)
'Everybody Wants Some' is quintessential Linklater: it revolves around a group of fun-loving college students; it has a classic rock soundtrack; and sweeps your feet off with its incredibly personal, nostalgic vibe. Like most of his films, the story here isn't the most important aspect. It depicts the characters' journey through their youth and focuses on the many wonderful moments that we've all had as young, naive, passionate youngsters. The narrative flows wonderfully and it's almost as if the film has no script; Linklater just lets the story unfold itself at its own pace. The humor is delicious and beautifully restrained. And it's amazing how well he manages to capture aura of the 80s.
The performances are superb throughout. Blake Jenner in particular stands out for me. His portrayal of Jake kind of defines the tone of the film. 'Everybody Wants Some' may also be Linklater's least experimental film since 'Dazed and Confused'. He has always been fascinated by the passage of time and how it changes human beings and that fascination had led to the creation of several masterful cinematic creations like the Before trilogy, 'Waking Life' and 'Boyhood'. But here, he keeps things simple and returns to classic, old school filmmaking. While some legendary veteran directors struggle to find form during the latter half of their careers, Linklater still manages to impress us with his impeccable knack for comedy and his ability to transport us into a time we always love to get lost in.
13. Lady Bird (2017)
One of the finest coming-of-age dramas of this century, 'Lady Bird' is a deeply touching, heartwarming look at the teenage life of a girl named Christine, who likes to call herself "Lady Bird". One of my friends compared the experience of watching this film to reading an old postcard. And that perfectly describes the film for me. It has that soothing aura of nostalgia and several other moments that take us back to our teenage days. Teenage life is filled with mistakes, awkwardness, nervousness and excitement and this film, along with Linklater's 'Boyhood', brilliantly manages to capture the true essence of growing up. The film doesn't break new grounds in terms of storytelling or revolutionizing the genre. Instead, what it does is, tell a very simple story in a refreshing manner that keeps us engaged throughout. The writing is impeccable, and all the characters are well etched. The narrative flows smoothly, and at no point does it look to derail from the major storyline.
One of the most interesting things about the film is that it has no big moments. It's just an incredibly wonderful depiction of some of the most mundane yet significant moments in a person's life. Despite being deeply rooted in American culture, there are several things that we can relate to Christine's life. We've all had to argue with our parents at some point regarding our choice of career, college or lover. And the film explores that phase of human life in a way that feels so immensely personal. The final scene where Lady Bird leaves a voicemail for her mother is one of the most beautiful, touching endings I've seen in cinema since long time now. 'Lady Bird' is a film that must be watched for its honesty and the universally resonant message that it tries to convey.
12. Trainspotting (1996)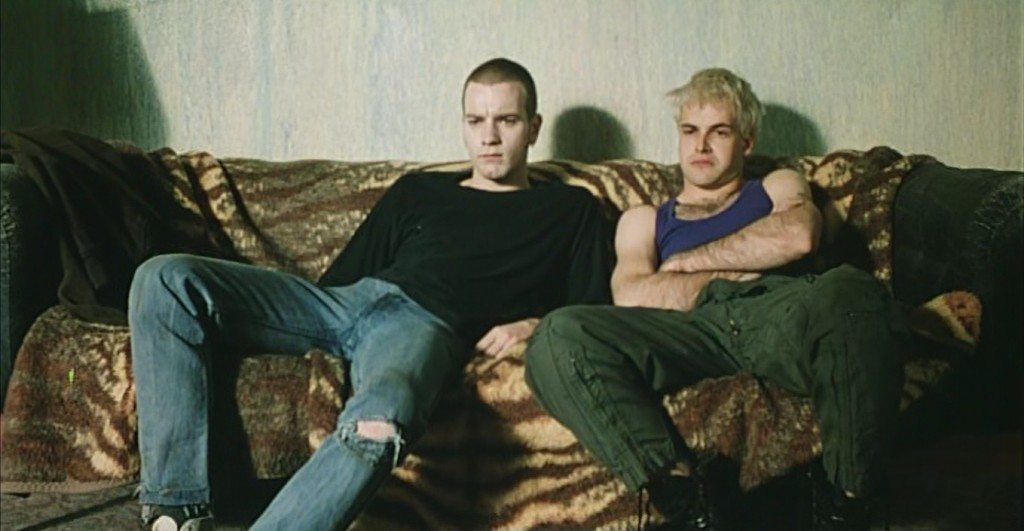 The fabricated reality in which we live, the ammunition of materialistic pleasures and the baseless whim for societal standards are all exposed in this Danny Boyle masterpiece. Addiction of drugs with centralized theme of loneliness, the causality of life's choices and our mindset, the failures which took the protagonists to that path, the hidden anecdotes of laughter and the eventual consequences of their journey — all of these themes are explored brilliantly in the film. Since college life is a very strong emotional phase that a person goes through, it is natural that each and every one of its viewer will find a resemblance of his/her life with the movie. Life is not sugar-coated and that's what 'Trainspotting' portrays.
Read More: Best Heist Movies of All Time
11. Slacker (1991)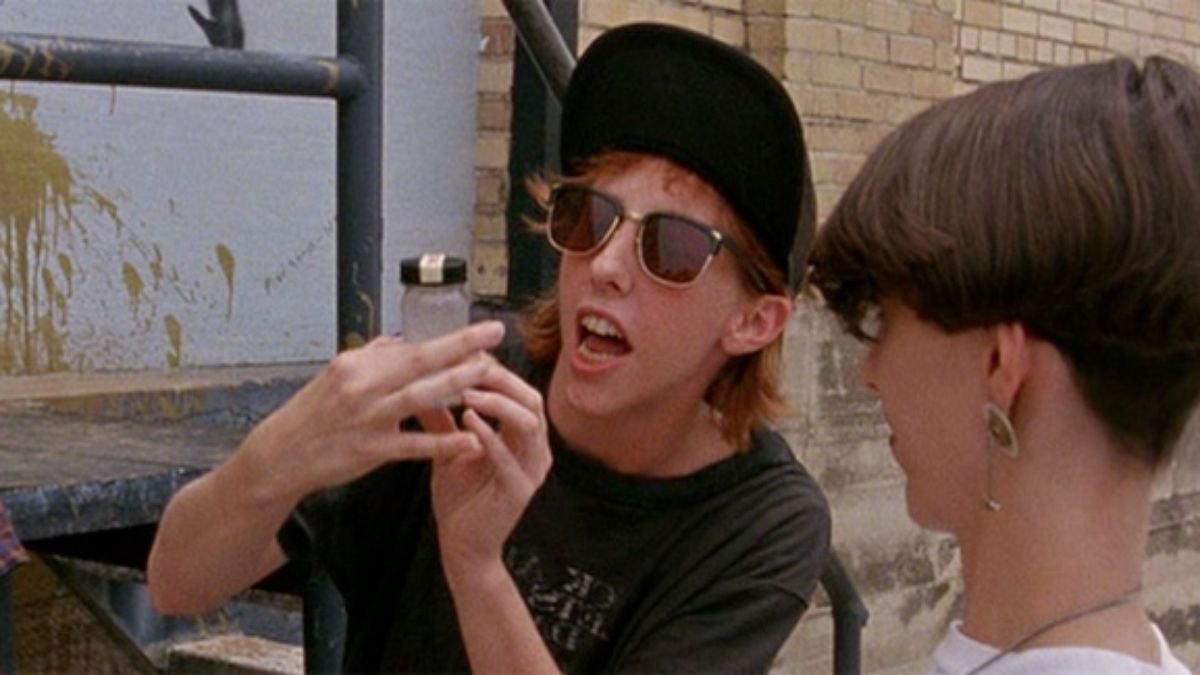 Like a cosmic chain of events, divergent people and their eccentric thoughts follow the spine of the story. 'Slacker' was Richard Linklater's first film feature, where his presence in the movie (both in enactment and direction) can be deciphered as a tub-thumper of the philosophies of bohemians and anarchists. Rapid changes of actors and their follow-up to the next, with ideologies ranging from freedom and political conspiracies to the innocence of childhood theft — you will feel like you are watching the mundane world visualized in such a satirical fashion, that you had never thought of. 'Slacker' shows you that each person you see on the street has a tale, full of life, which does not need money to be heard.
Read More: Best Visually Stunning Movies of All Time
10. Requiem for a Dream (2000)
Love is a questionable factor in our existence. The harmony of love life is never one pitched. There are phases which are difficult to explain, when the need for another being gets brazenly high. Mind paralyzing sensations take hold of our sanity and the aftermath bears strange acts. Darren Aronofsky, the maestro of psychological drama, has crafted this movie with such tender precision that each scene stabs your conscious, while singing a serenade to your hysteria-thirsty heart. The discerning line between need and greed is presented with a dream-like poetic film and the emotional care, which ties two individuals together, is shown as a catalyst of jeopardizing wants, down the wire.
Read More: Best Screenwriters of All Time
9. Dazed and Confused (1993)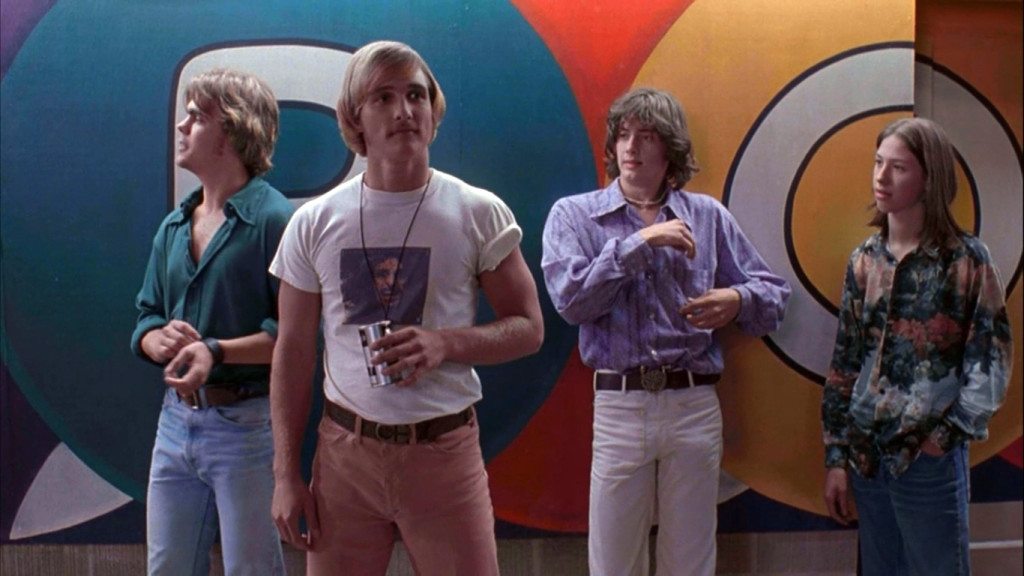 "Slow ride, take it easy." This line from one of the feature soundtracks – 'Slow Ride' by 'Foghat' – depicts exactly what the writer and director of this film, Richard Linklater, wants the audience to know. You face peer pressures, expectations levied on you, crushes which make you shiver and those fear jolting events which make your life difficult. Now that these circumstances are unavoidable, you've got to take it easy and simply LIVE! 'Dazed and Confused' shows us those everyday guys we hang out with, the girl next door who suddenly seems very pretty, bunch of guys who are stoned and just those instances that we all go through this young adult age. With subtle comedic punches, Linklater shows us the confusion which each one of us bears.
Read More: Best Travel Movies of All Time
8. Boyhood (2014)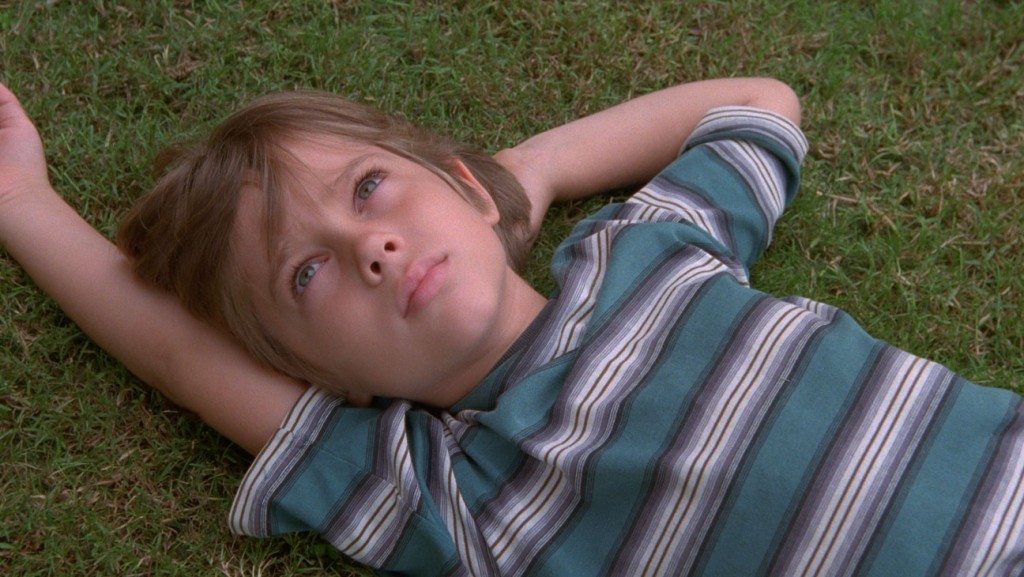 Christopher Nolan hailed 'Boyhood', "extraordinary" and said that it was his favorite film of 2014. That should be suffice enough to entice you to watch this masterpiece. 'Boyhood' traces the life of a simple boy for a span of 12 years. Yes, it took 12 years to shoot this artwork! Also, acclaimed director Alejandro González Iñárritu thanked the creator of this film, Richard Linklater, for giving such an incredible gift to us, the viewers. 'Boyhood' will make you revisit your own childhood and teenage years. It will bring you to the ground reality of what you are from within and where your choices and decisions are leading you to.
Read More: Best Intelligent Movies Ever Made
7. Whiplash (2014)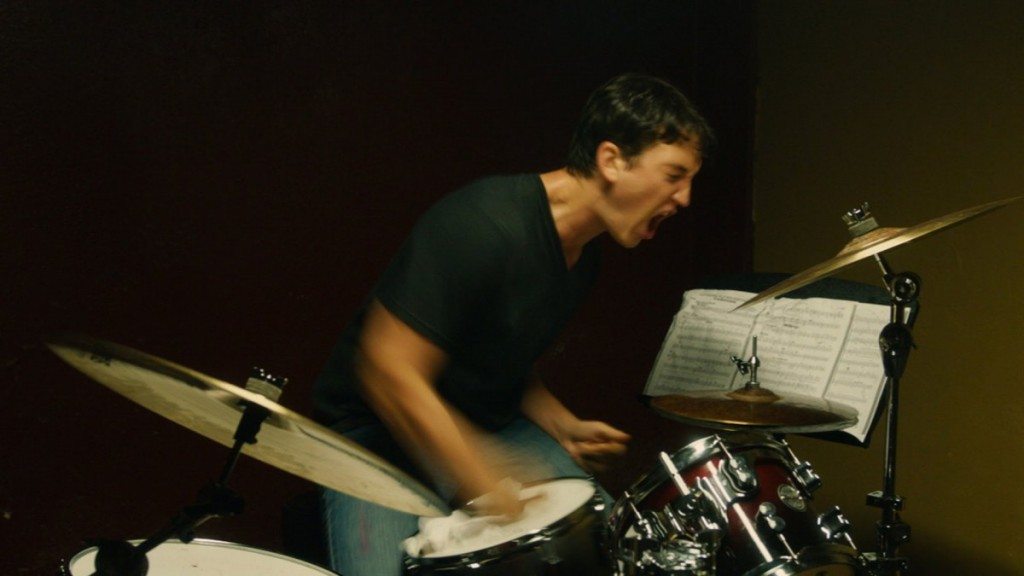 Just when you think you are above ordinary, someone can either say the two most damaging words to you – "Good job" or they can grab hold onto your inner genius until your outer façade of mediocrity is withered and that genius is what you truly become. 'Whiplash' is Damien Chazelle's satire on the bubble of mediocrity that we live in and the pokers of that bubble, the true masters, who unleash our raw inner self. A former high school Jazz drummer, Chazelle wrote this story taking inspiration from his moments as a drummer and his strict teacher. Here, the college teacher, who would ultimately be performed by JK Simmons, gives one of the best anti-hero performances of all time!
Read More: Best Gangster Movies of All Time
6. A Beautiful Mind (2001)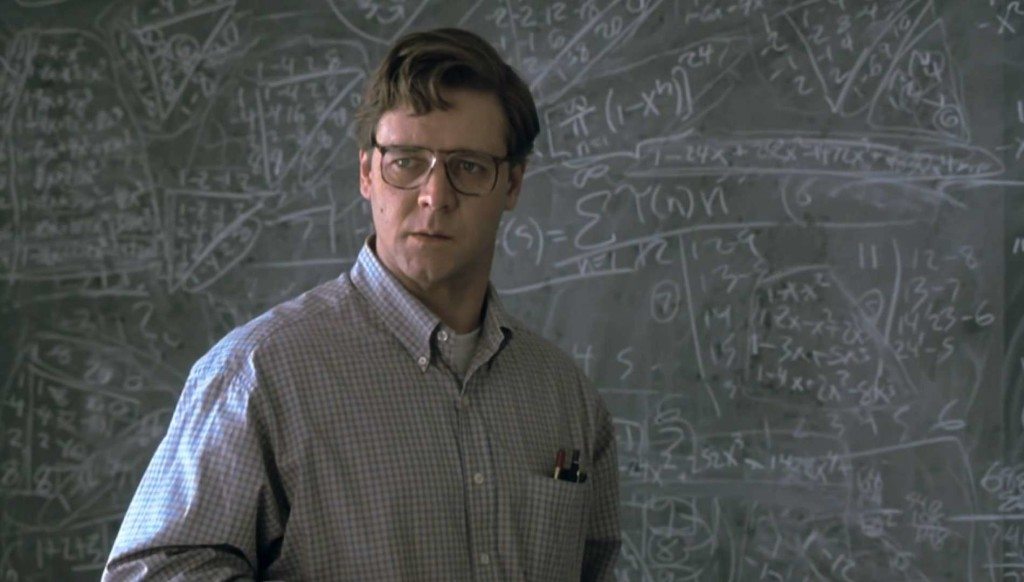 Let's now move to this Oscar-winning movie for Best Picture. It is about an introverted (or "anti-social", as the world calls it) genius, who meets his ill-fate as he develops an agonizing disease of schizophrenia, which hinders his mathematical computations and the sweet love life. The story is not really that poignant, as our protagonist, John Nash, fights through his troubling college and post-marital life along with the support of his partner to conquer all the odds and ultimately not escaping, but embracing his natural state. The ending scene of the Nobel Prize ceremony will surely inspire you to lead a life of passion. As a montage of will, happiness and objectivity, 'A Beautiful Mind' will surely become one of your greatest motivators.
Read More: Best Women Directed Movies of All Time
5. Dead Poets Society (1989)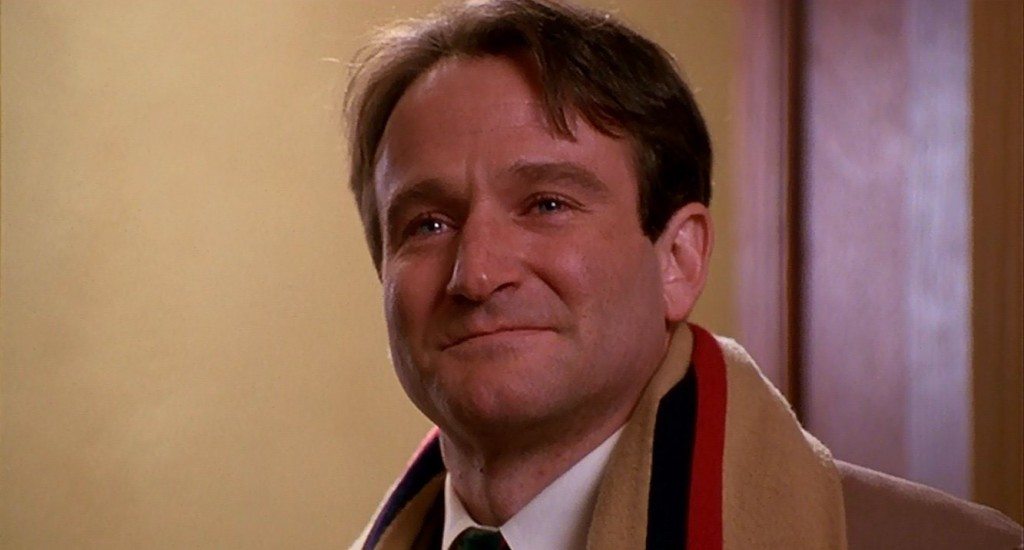 The theme of this movie is not grim, as what the title may suggest. In truth, 'Dead Poets Society' celebrates art, romance, literature or any other facet of our imagination which makes our short time in this world worth living for. It shows us a teacher whose values and morale are liberating; who pushes his students to reckon true poetry and break free of mind-numbing conjectures, which the authority has imbibed on their minds. It shows us that the society can become radically tolerant and liberating, if we learn to live life through art. This society won't just respire, but would actually 'Breathe'.
Read More: Best Inspirational Movies of All Time
4. Into the Wild (2007)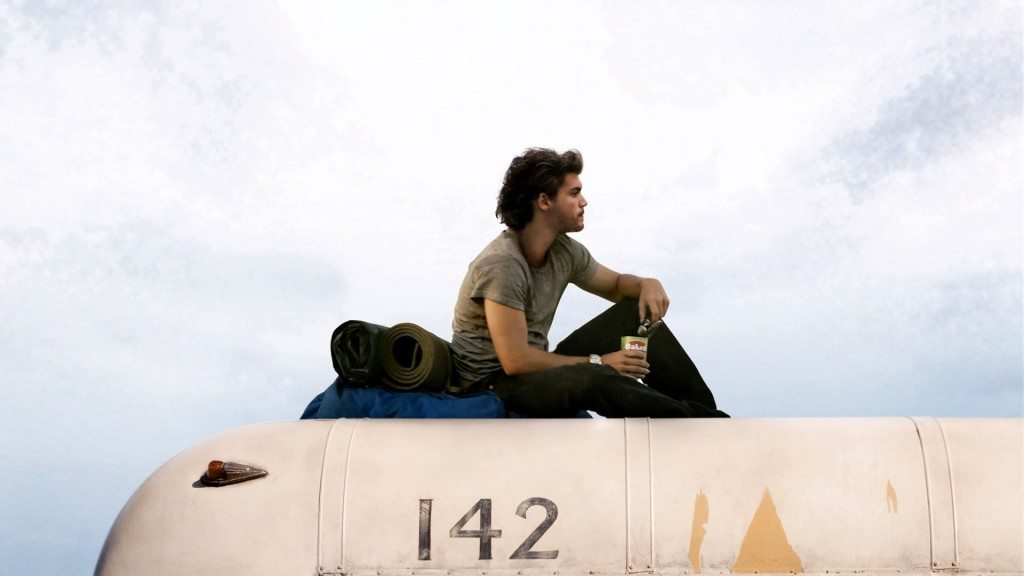 This is a story about a young lover of literature and an intelligent rebel, who breaks on through to the other side of human formalities and standards. A 'Supertramp', as what he begins to call himself, he leaves his college, home and begins a wild tour across the length and breadth of America. His experiences with people of different visions leave him (and viewers) in awe of life and nature. His final destination becomes rooted for Alaska and once he reaches his wishful wilderness, the savage elixir of nature sweeps him off his feet. Throughout his journey of two years, the importance of liberty, compassion and brotherhood is portrayed in a blissful cinematic manner by director Sean Penn.
Read More: Best Psychopath Movies of All Time
3. Good Will Hunting (1997)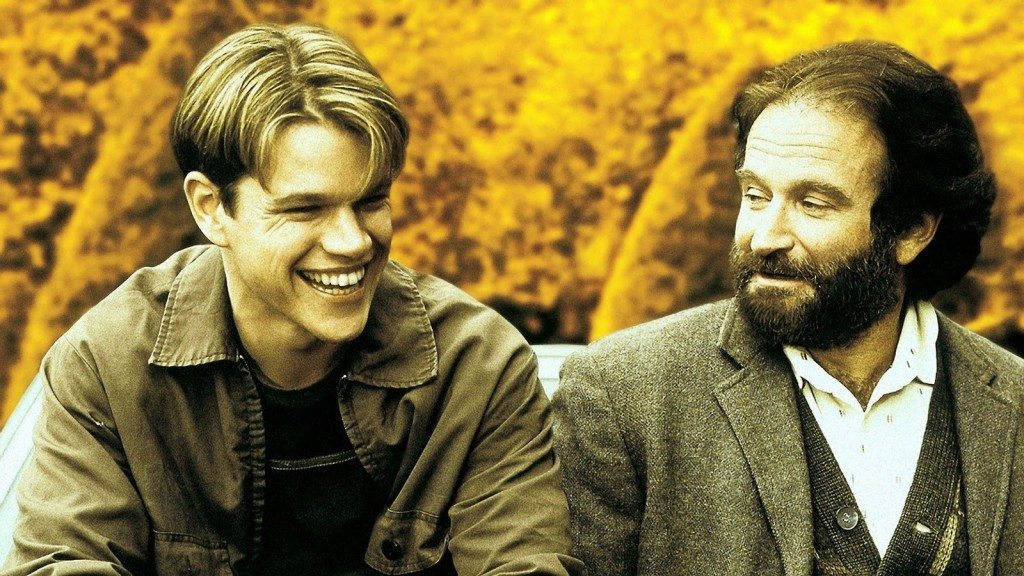 'Good Will Hunting' is a cure to a torpid mind. When a genius with a superiority complex, who works as a college janitor, is met with a therapist, he begins to evaluate his relationship with his friends and girlfriend. Not only the psyche of this genius is revealed, but we also understand the tormenting and cathartic reality of the therapist. Written by the then fledglings, Matt Damon and Ben Affleck, this indie movie received a far wide critical and financial success, for its simple yet powerful anecdotes on personal and professional relationships and great cinematic technicalities. For those who are facing an emotional upsurge or an existential crisis, 'Good Will Hunting' will not cure your state but will certainly provide you with a healing path to self-discovery.
Read More: Best Murder Mystery Movies of All Time
2. 8 Mile (2002)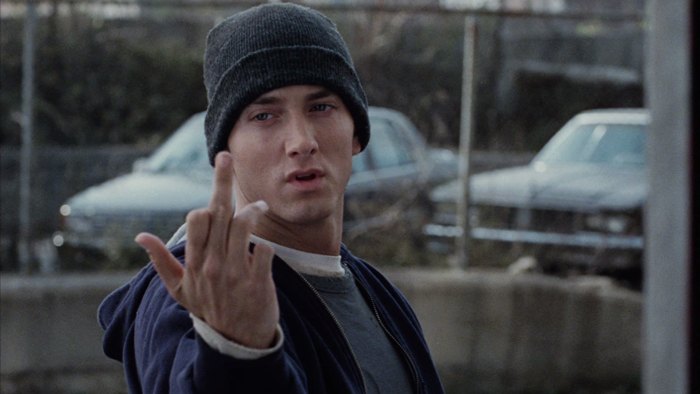 EMINEM! The name brings you in mind the charts-topping, heart-stealing rap god. If you have ever faced dejection in your life, cruel oppression by fortunate ones, bullying or if you are hungry for some morale boosting source, then Eminem is your boy. It's undeniable that this white rapper spits fiery rhymes. '8 Mile' is the story of a downtrodden, homeless pariah, who fights against his odds and believes in the power of his music even after facing several failures. His girlfriend cheats on him, mom never gave him a house, he has nobody to call dad, but all that he has is his rhymes and a desire to be heard. Friendship, betrayal and ultimately the upliftment of an underdog turn '8 mile' into a truly incredible, inspiring film experience. The moment the piano chord of the soundtrack 'Lose Yourself' starts, a sudden burst of sensational goosebumps and motivation follow, which you have been longing for.
Read More: Best Teen Movies of All Time
1. The Social Network (2010)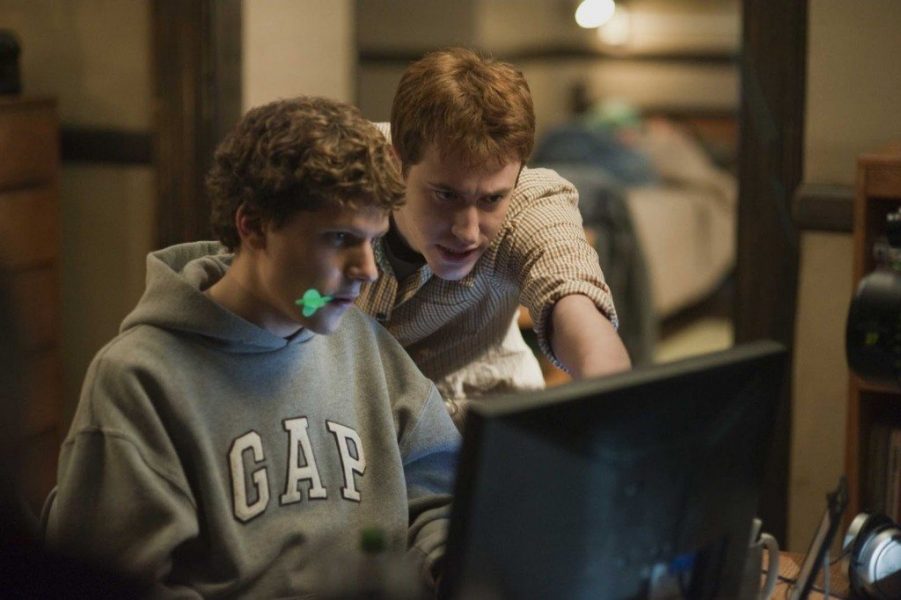 This is THE movie! The one movie which will inspire every aspect of you. Higher chances are, you are reading this article on Facebook, and the movie is entirely based on the creation of Facebook by Mark Zuckerberg, during his college days. David Fincher depicts the inside the world of rookie billionaires. The master of screenwriting, Aaron Sorkin has given the entire movie a fast-paced, intense, and nail-biting mood. The juxtaposition of non-linear scenes by the combined efforts of Fincher and Sorkin gives you an unforgettable movie-watching experience. Jesse Eisenberg, who plays the character of Mark Zuckerberg, is truly brilliant. Now combine the noir-ish melodic background score, and you have a movie enjoyable to both critics and viewers.
Read More: Best Stalker Movies of All Time