Once upon a time, there were dial-up internet connections and those nostalgic chat rooms where people used to explore the possibilities of an alternate love life in the virtual world. Though its evokes lost memories of a bygone era, the 1998 romantic comedy 'You've Got Mail' still instills the same "butterflies in your stomach" sort of feelings in romantics. Directed by Nora Ephron and co-written by Delia Ephron and Nora Ephron, 'You've Got Mail' is the story of Joe Fox and Kathleen Kelly (Tom Hanks and Meg Ryan), two people who fall in love through online chat without realizing that they are cut-throat business rivals in the actual world.
Adapted from 'Parfumerie,' a play written by playwright Miklós László, 'You've Got Mail' is shot by John Lindley, edited by Richard Marks and the music is composed by George Fenton. The film, which was distributed by Warner Bros., went on to receive mixed reviews from critics. But the commercial prospects were very profitable, as is grossed $250.8 million against a budget of $65 million.
For this list, I have taken into account films which have a similar narrative structure. The selected names on this list primarily deal with multiple concepts through the lens of romantic comedies. In addition, I have not included projects directed by Nora Ephron in order to have a more diverse selection. So, without further ado, here is the list of best movies similar to 'You've Got Mail' that are our recommendations. You can watch several of these movies like 'You've Got Mail' on Netflix, Hulu or Amazon Prime.
10. Daydream Nation (2010)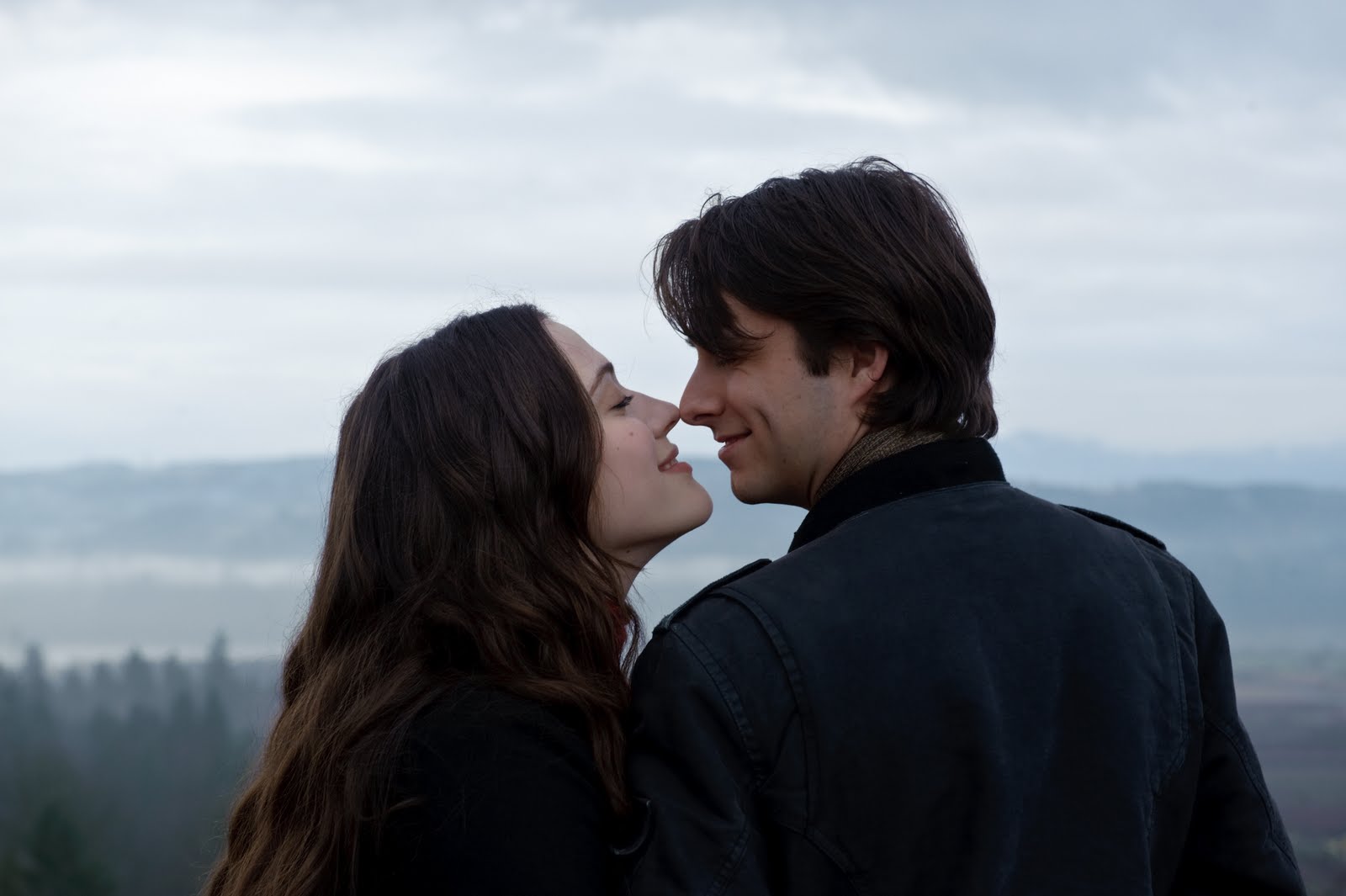 A Canadian drama, 'Daydream Nation' follows Caroline Wexler, a young city girl who moves to a small town. She entangles in a love triangle between her high school teacher and a stoner classmate in the new place. Written and directed by Michael Goldbach, the drama explores the dilemma of romance and coats it with a comedic narrative.
The film stars Kat Dennings, who essays the role of Wexler with dexterity and maturity. The screenplay provides a soothing experience and executes the story with a gripping narrative. Goldbach has to be credited for crafting a mature piece of work. 'Daydream Nation' has not had a popular viewership, but is nonetheless a beautiful watch.
Read More: Movies Like The Before Trilogy
9. No Strings Attached (2011)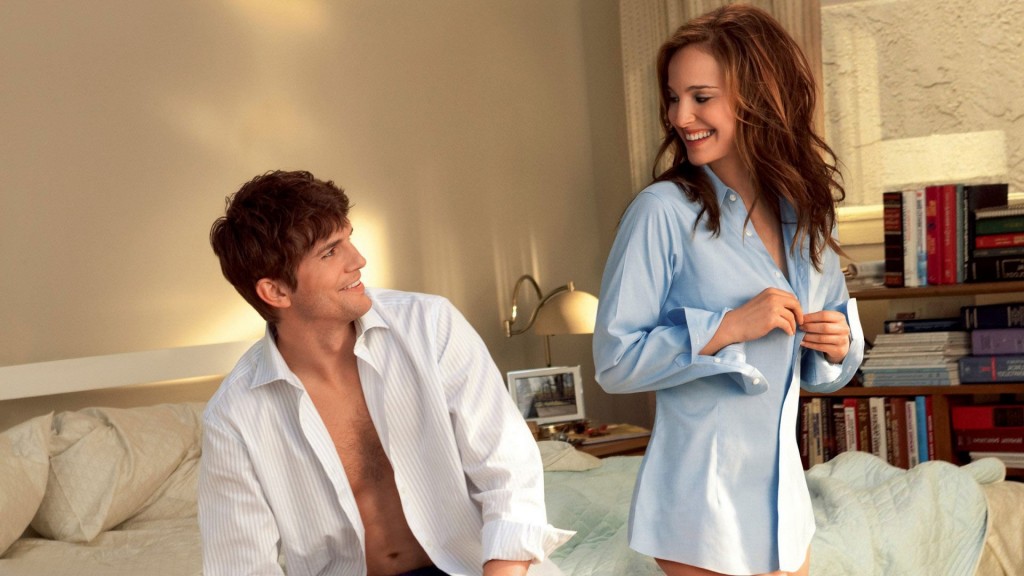 Directed by Ivan Reitman and written by Elizabeth Meriwether, 'No Strings Attached' stars Natalie Portman and Ashton Kutcher as Dr Emma K. Kurtzman and Adam Franklin. They vow each other to keep their relationship strictly physical. However, the two slowly start realizing that they want something more beyond their mortal bodies.
While the screenplay is quite flunky, what makes the film such an enjoyable watch is the stellar performances of the two leading actors and the stunning onscreen chemistry they share. Although the critical reception was not enthralling for the movie, it managed to gross $149.2 million against a budget of $25 million, making it a very profitable endeavor for Paramount Pictures.
8. Love & Other Drugs (2010)
Based on the non-fiction book 'Hard Sell: The Evolution of a Viagra Salesman,' by Jamie Reidy, 'Love & Other Drugs,' follows Maggie Murdock, a young woman suffering from Parkinson's. Set in the backdrop of Pittsburgh of the '90s, the plot explores the complicated relationship between Maggie and Jamie Randall, a drug rep working for Pfizer.
Directed by Edward Zwick and co-written by Charles Randolph, Marshall Herskovitz and Zwick, the romantic drama stars Anne Hathaway and Jake Gyllenhaal as Maggie and Randall. Both the actors deliver power-packed performances while radiating sparkling onscreen chemistrym which becomes the soul of the narrative. While 'Love & Other Drugs' wasn't a critical darling, it managed to score successfully at the box office, grossing $103 million against a budget of $30 million.
Read More: Movies Like Fifty Shades of Grey
7. The Vicious Kind (2009)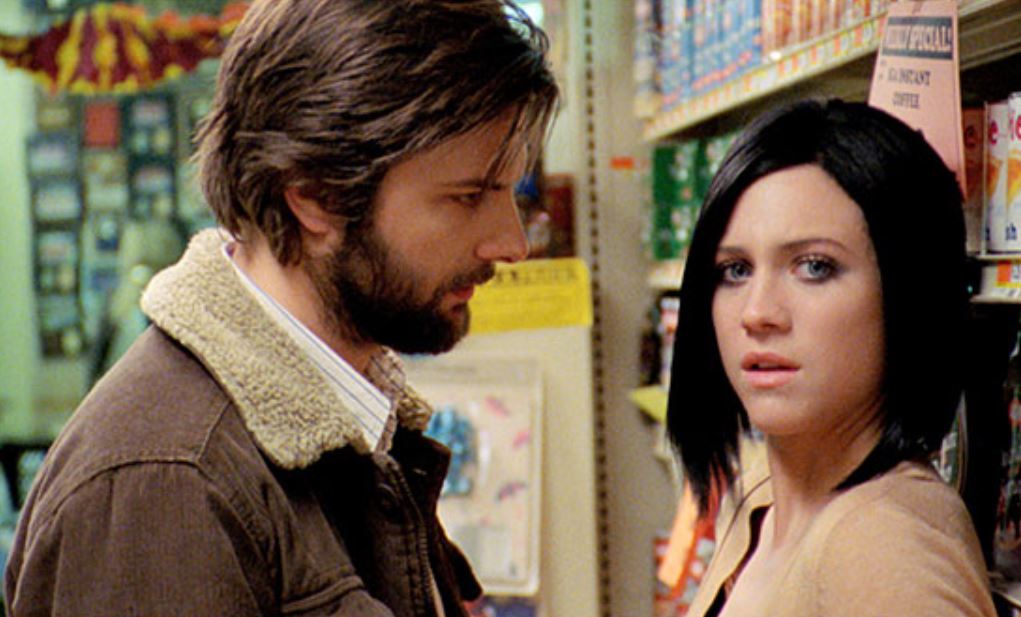 Written and directed by Lee Toland Krieger, 'The Vicious Kind' is a comedic take on the complexities love bring between two brothers and a woman. Caleb Sinclaire is coming off a failed relationship and burning with wrath for all kinds of romantic adventures. When he meets up with his brother's girl friend Emma, he warns his brother that she will cause him a lot of pain. Despite the warning, Caleb falls for Emma soon!
'The Vicious Kind' is a wonderfully empathetic piece of work. Lead actors Adam Scott and Brittany Snow, who essay the roles of Sinclaire and Emma, completely own the characters. The direction is self-aware and keeps the narrative score within the frame with dexterity.
6. Away We Go (2009)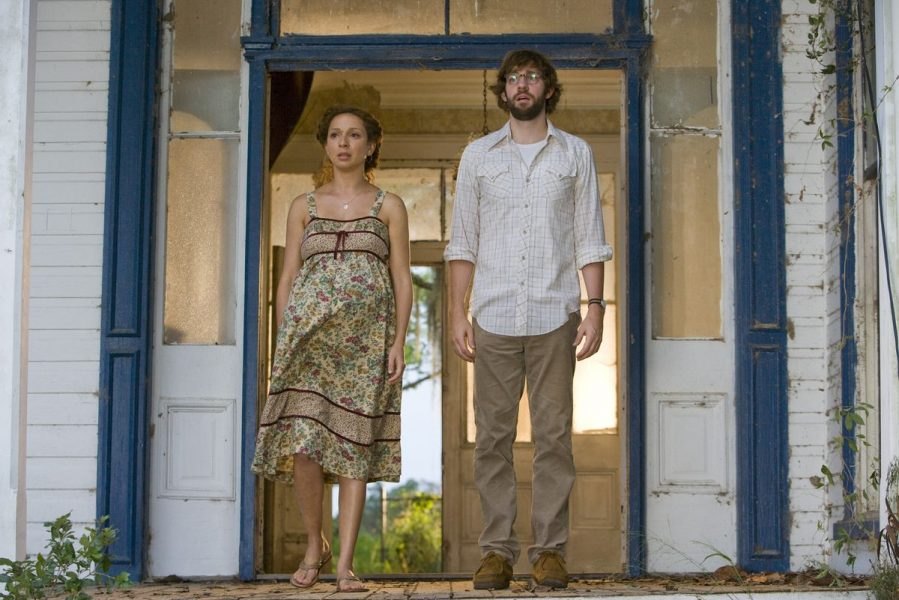 Directed by Sam Mendes and co-written by Dave Eggers Vendela Vida, 'Away We Go' is a comedy-drama which stars John Krasinski and Maya Rudolph. The couple, who expects their first child, travel around the U.S. in order to find a perfect place to start their family. Their journey brings them a lot of experiences, friends and their dream home.
The film premiered at the Edinburgh International Film Festival and won positive reviews. Critic Roger Ebert wrote in his review that, "these are not sins if you have something to be smug about and much reason to condescend." What makes it an enjoyable watch is the quirky comedy and the chemistry of the two lead actors.
Read More: Movies Like Good Will Hunting
5. Friends with Benefits (2011)
Directed by Will Gluck and co-written by Keith Merryman, David A. Newman and Gluck, 'Friends with Benefits' follows Dylan Francis Harper Jr. and Jamie Rellis, two people who decide to be "friends with benefits" and not be a couple. However, like water, love always finds its way as Dylan and Jamie star developing feelings for each other.
The film came under scrutiny for the plot being too similar to 'No Strings Attached.' However, with a well-knit screenplay, brilliant performances and genuinely comedic situations, the film manages to leave its mark on the viewers. Justin Timberlake and Mila Kunis steal the show with their magnificent onscreen chemistry. Critics welcomed the film with mixed to positive reviews. 'Friends with Benefits' won big at the box office, grossing $150 million against a budget of $35 million.
Read More: Movies Like Friends With Benefits
4. Warm Bodies (2013)
Adapted from American author Isaac Marion's 2010 novel of the same name, 'Warm Bodies' stars Nicholas Hoult as R, a zombie who coincidentally saves Julie Grigio, essayed by Teresa Palmer, a human girl from a deadly zombie attack. The two form an unlikely partnership that triggers a series of events and eventually changes the land of the undead forever.
Written and directed by Jonathan Levine, the paranormal romantic zombie comedy is surprisingly funny and sometimes heart-warming. The perceptive writing and direction are complemented by the performances of Hoult and Palmer. While Hoult successfully showcases his talents at deadpan comedy, Palmer shapes the comical moments with her compassionate and romantic performance. The film was appreciated by critics and has a rating of 81% on Rotten Tomatoes. 'Warm Bodies' also went on to become a blockbuster with a $117 million haul against a budget of $35 million.
3. Crazy, Stupid, Love (2011)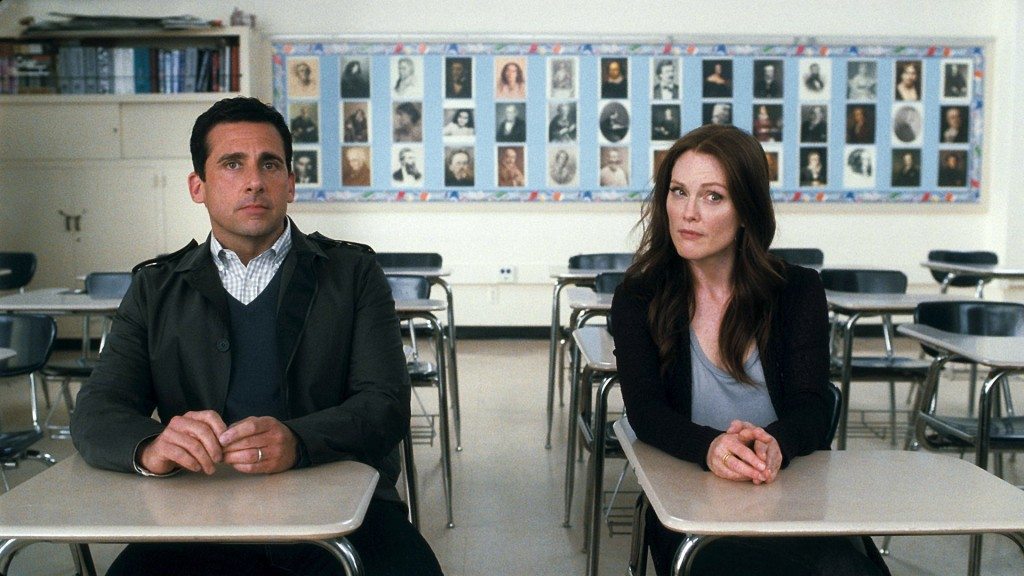 A romantic comedy that is true to its title, 'Crazy, Stupid, Love' follows Cal Weaver, played by Steve Carrelll, a desperate man who comes out of a tiring relationship and eventual breakup. He tries to rekindle his lost masculinity by picking women at bars. But almost all his attempts ends up in hilariously embarrassing situations. Fed up with the experiences with women, he seeks help from Jacob Palmer, played by Ryan Gosling, a sophisticated young man who agrees to teach him the art of seduction.
The film is co-directed by Glenn Ficarra and John Requa and written by Dan Fogelman. What makes the movie a feast for the eyes is the ensemble cast and their collective brilliance on screen. Steve Carell, Ryan Gosling, Julianne Moore, Emma Stone, Marisa Tomei, and Kevin Bacon are st the comedic best while the plot keeps its minimalist tone throughout the film. With an overall haul of $142.9 million against a budget of $50 million, 'Crazy, Stupid, Love' was a commercially successful venture.
2. 500 Days of Summer (2009)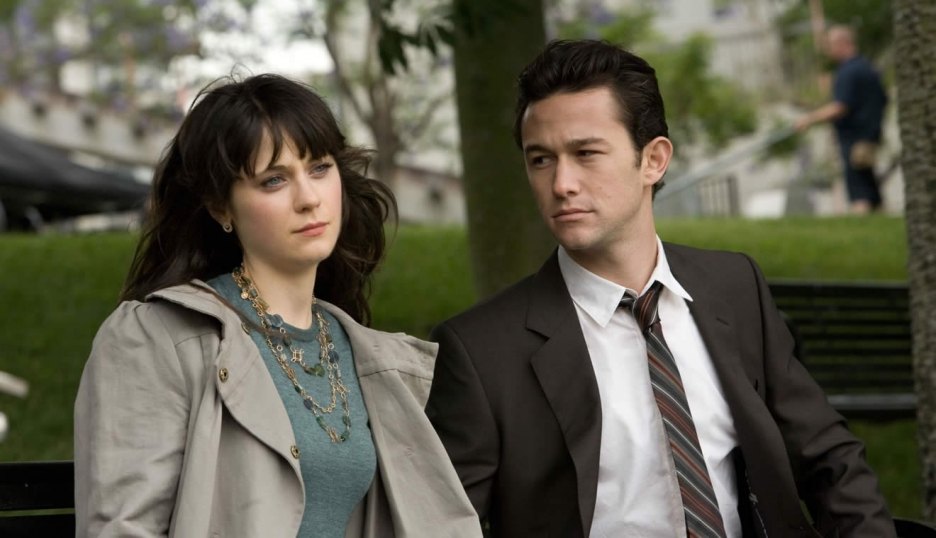 A romantic comedy drama, '500 Days of Summer' follows Tom Hansen, a young man who falls in love with Summer Finn, his boss who does not believe that true love exists. Directed by Marc Webb and co-written by Scott Neustadter and Michael H. Weber, the film unfolds in a nonlinear narrative structure to build a complex story revolving around relationships, memories and love.
'500 Days of Summer' premiered at the Sundance Film Festival and received positive reviews. What makes it such a beautiful piece of work are the screenplay and the performances by Joseph Gordon-Levitt and Zooey Deschanel, who essay the roles of Hansen and Finn. Film critics such as Roger Ebert and Lou Lumenick lauded the film, citing it as one of the best films of 2009. With a rating of 85% on Rotten Tomatoes and an average score of 76 out of 100 on Metacritic, it is a must-watch.
Read More: Movies Like 500 Days of Summer
1. Bridget Jones's Diary (2001)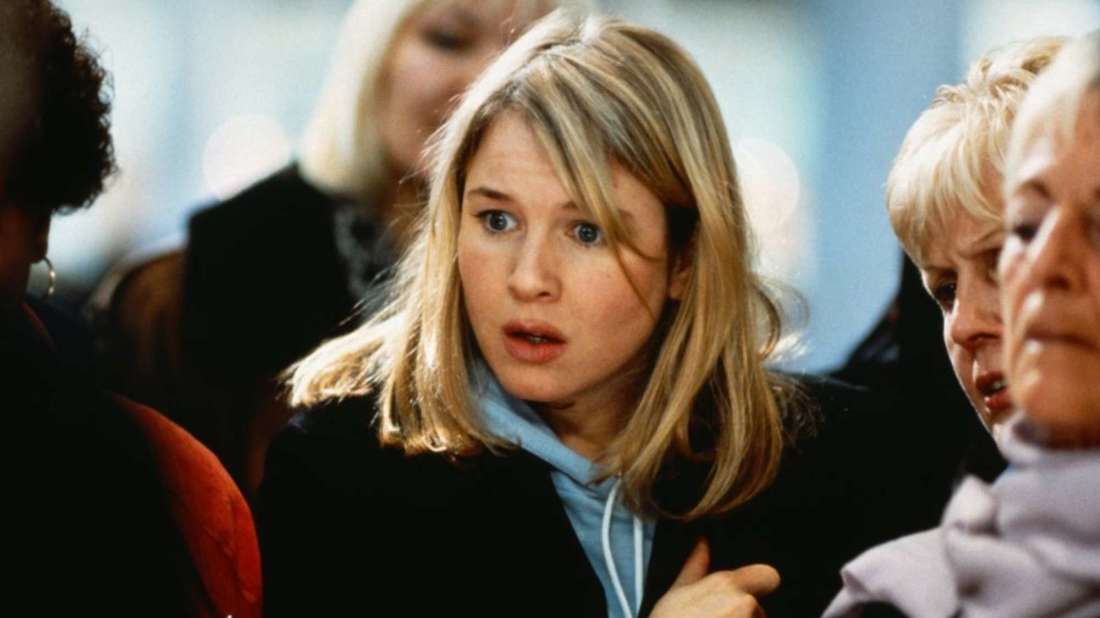 Adapted from by Helen Fielding's 1996 novel of the same name, 'Bridget Jones's Diary' follows the titular character who tries hard to brings a random change in her mundane life. She is determined to improve herself while reeling under imperfections like her age, weight, job, and love life. Bridget also wants to the love of her life in the same year in which she keeps a diary. Directed by Sharon Maguire and co-written by Richard Curtis, Andrew Davies and Fielding, the film stars Renée Zellweger, Hugh Grant and Colin Firth. 'Bridget Jones's Dairy' is a must watch for its well-written screenplay and outstanding performances.
Read More: Movies Like The Perks of Being Wall Flower