Helmed by Tomas Alfredson, 'The Snowman' is a crime mystery movie that chronicles the lives of two detectives, Harry Hole, and Katrine Bratt, as they investigate a series of murders by a serial killer with a penchant for snowmen. With a taut narrative and compelling performances by a stellar cast comprising Michael Fassbender, Rebecca Ferguson, and Val Kilmer, among many others, the 2017 film is ripe with suspense and revolves around interesting, complex characters. If you're in the mood for a similar story involving engaging investigations or dangerous serial killers, here is a list of recommendations you might like. You can find most of these movies similar to 'The Snowman' on Netflix, Amazon Prime, and Hulu.
8. City of Tiny Lights (2016)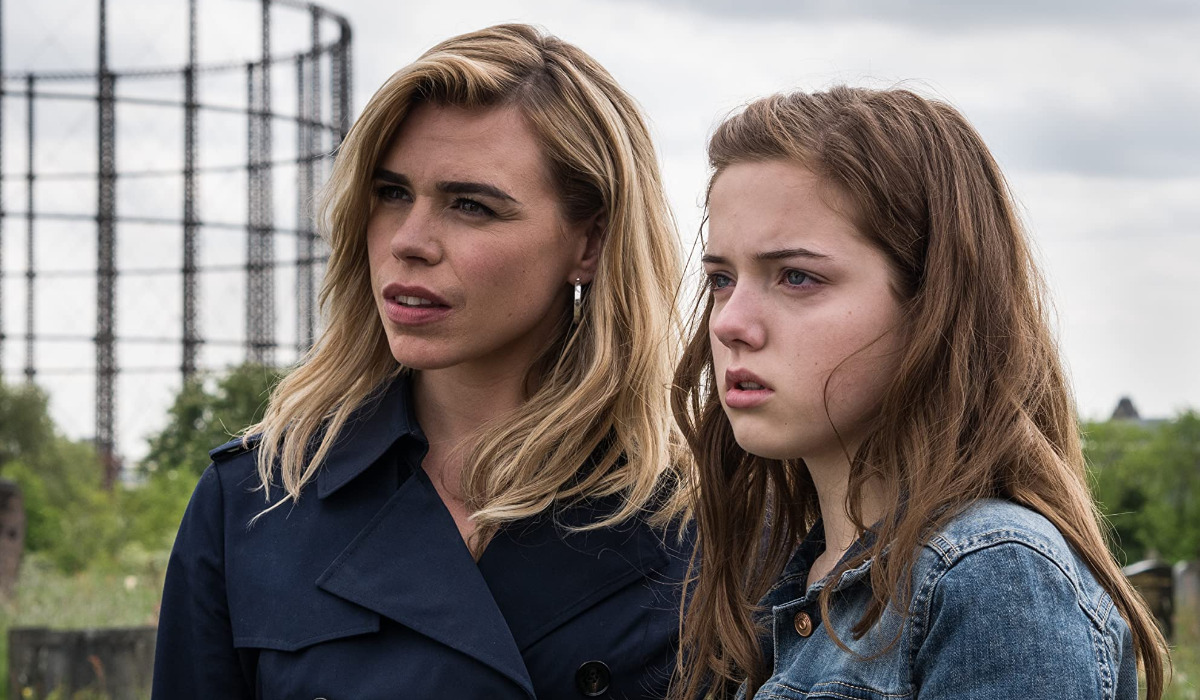 Directed by Pete Travis, 'City of Tiny Lights' is a crime drama starring Riz Ahmed and Billie Piper. The movie follows Tommy Akhtar, a private eye in London, who is approached by Melody Chase to work the case of her missing roommate, Natasha. As their investigation progresses, Tommy makes startling discoveries about his own past. Both movies involve cases that develop into something far more sinister than a missing person incident. Like Katerine from 'Snowman,' Tommy also has to face his history in order to solve their cases.
7. The Frozen Ground (2013)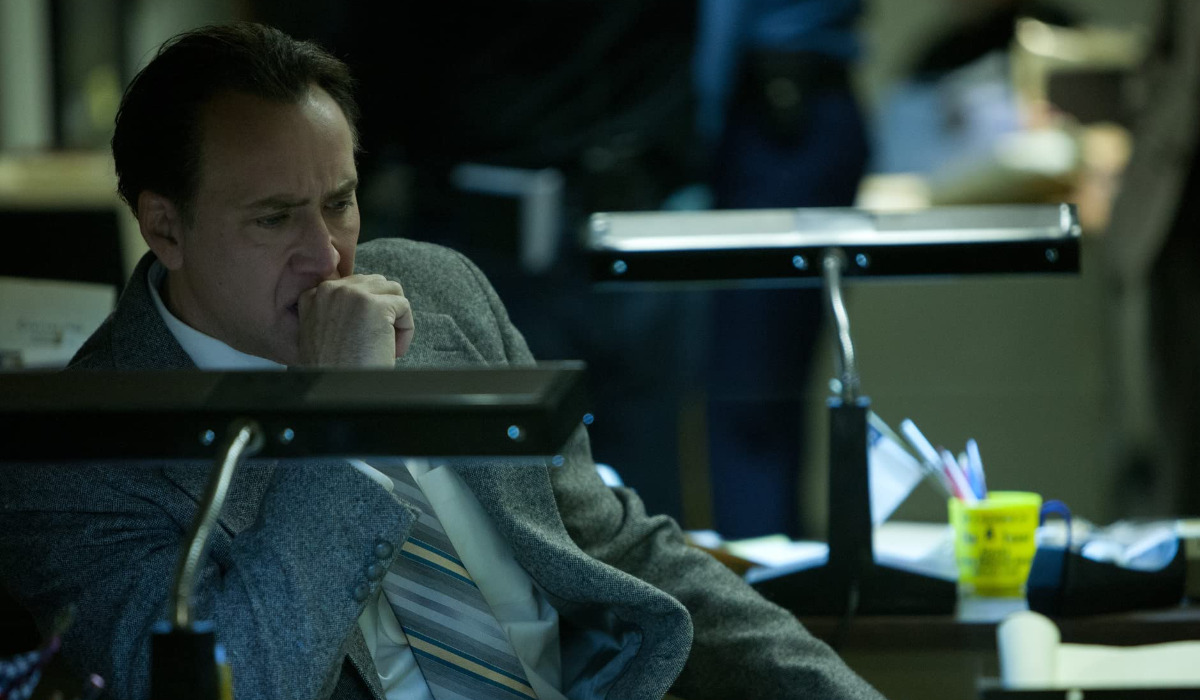 Based on a true story, 'The Frozen Ground' is a thriller movie directed by Scott Walker, starring Nicolas Cage, Vanessa Hudgens, and John Cusack. It follows the story of Jack Halcombe, a State Trooper from Alaska, as he tries to prove the crimes of Robert Hansen, a serial killer, with the help of one of his escaped victims, Cindy Paulson. Both movies revolve around a serial killer hunting down women and feature a partnership between a duo in the investigation of the killer. If you're looking for a more intense, grittier story about a serial killer, then you might like 'The Frozen Ground.'
6. The Raven (2012)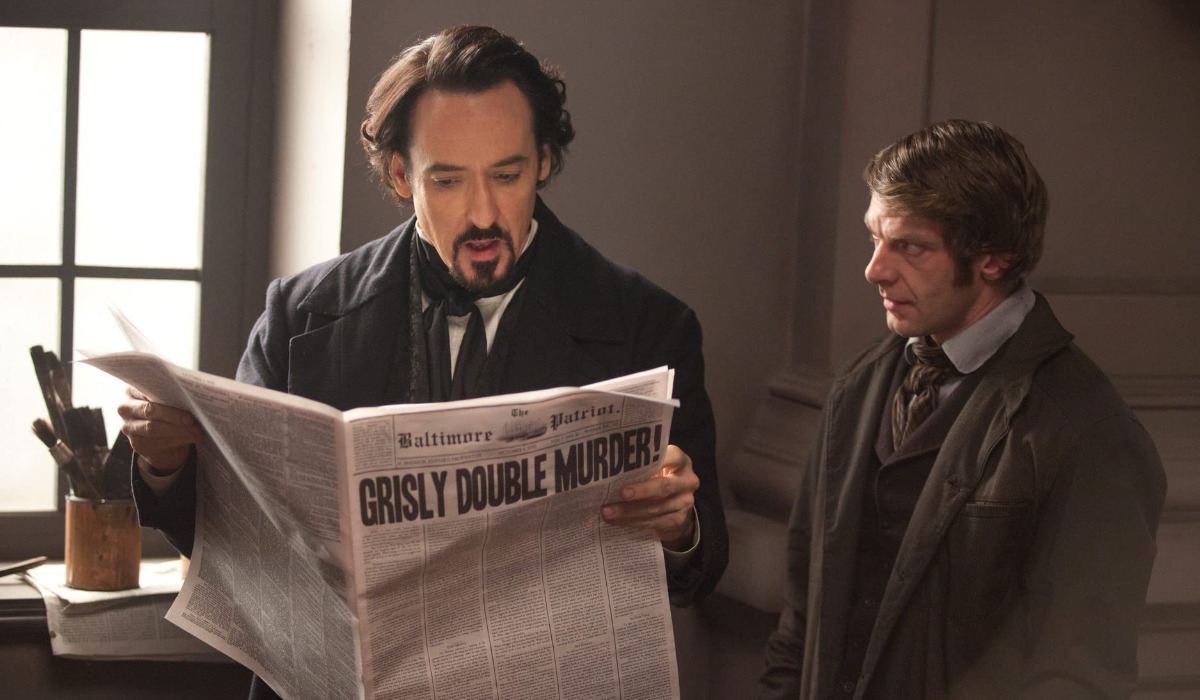 'The Raven' is a crime mystery film directed by James McTeigue. It stars John Cusack, Luke Evans, and Brendan Gleeson. The movie revolves around a serial killer case in 19th-century Baltimore, where the killer takes inspiration for his murders from the works of Edgar Allan Poe. Detective Emmett Fields employs the help of the artist himself, and together the duo tries and catch the killer.
The case takes a critical turn when the killer sets his sights on the people close to Allen Poe. 'The Raven' has a similar approach to its story, with the narrative centering around detectives. Filled with suspense and intrigue, akin to 'The Snowman,' this film would make for a good watch for fans of the genre.
5. Murder on The Orient Express (2017)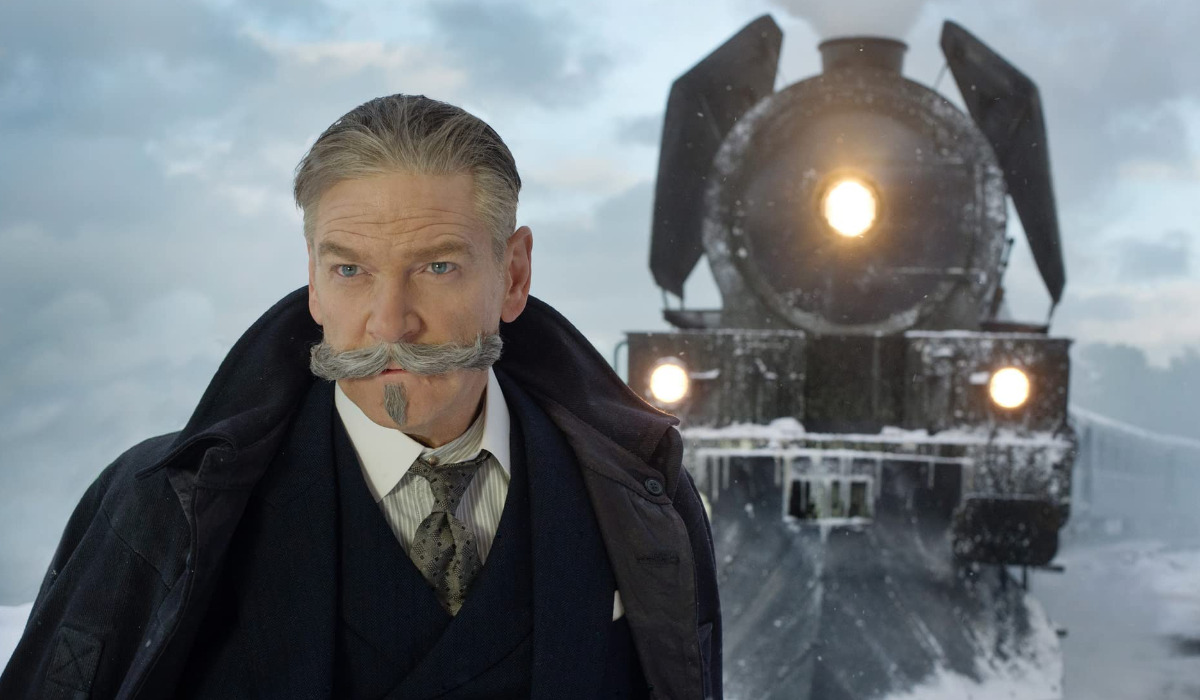 Kenneth Branagh's 'Murder on The Orient Express' is based on Agatha Christie's 1934 novel of the same name. The film features Penélope Cruz, Willem Dafoe, Kenneth Branagh, and Johnny Depp, among many others. Abroad on the Orient Express, Hercule Poirot is a world-famous detective who is returning to London after solving a case.
When Poirot wakes to a surprising murder the next morning, the detective takes the responsibility of investigating the murder and catching the person responsible. Like 'The Snowman,' 'Murder on The Orient Express' is also a movie inspired by a popular book that centers around a detective as he works on one of his cases.
4. The Bone Collector (1999)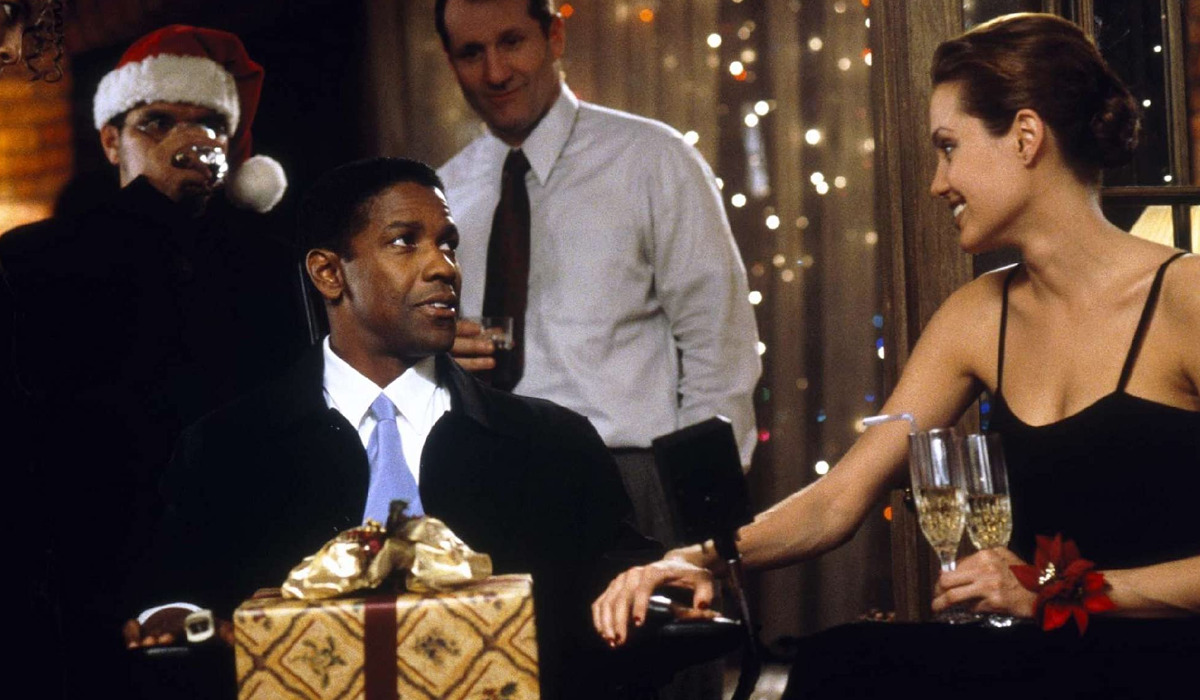 'The Bone Collector,' directed by Phillip Noyce, stars Denzel Washington, Angelina Jolie, and Queen Latifah. After an accident leaves forensics expert Lincoln Rhyme paralyzed from the neck down, he finds himself teaming up with new recruit Amelia Donaghy with a knack for forensics herself. Together Rhyme and Donaghy look into a series of murders committed by a serial killer who leaves behind a shard of his victim's bones at every crime scene.
The central protagonist duo featured in 'The Bone Collector' will remind viewers of Harry and Katerine from 'The Snowman.' Donaghy and Katerine are both exceptional new recruits, while Rhyme and Harry are seasoned veterans in their fields. The serial killers in both movies also possess a shared motive behind their atrocities: a nagging need for revenge.
3. Zodiac (2007)
Directed by David Fincher, 'Zodiac' is a mystery thriller movie about a manhunt for a serial killer by the name of "The Zodiac Killer." The film features Jake Gyllenhaal, Robert Downey Jr., and Mark Ruffalo, among many others. Set in the late 60s and early 80s, 'Zodiac' revolves around Inspectors Bill Armstrong and Dave Toschi and Journalists Robert Graysmitha and Paul Avery as they try to decipher the Zodiac Killer's cryptic clues to catch him.
The movie explores the obsessiveness that can come with an intense serial killer case, and like 'The Snowman,' focuses on the investigators. If you're interested in movies depicting the investigative side of serial killer stories, then this fictionalized narrative of the real-life Zodiac Killer might pique your interest.
2. The Little Things (2021)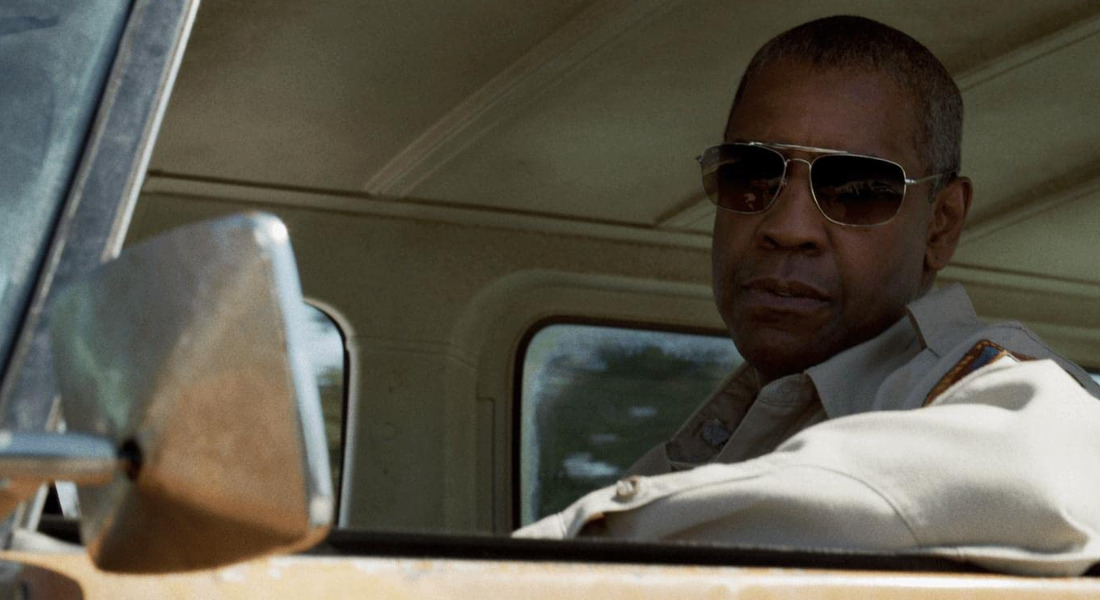 Directed by John Lee Hancock, 'The Little Things' is a crime thriller movie that stars Rami Malek, Jared Leto, and Denzel Washington. The film revolves around deputy sheriff Joe "Deke" Deacon, who moves to Los Angeles to collect evidence for a murder case. After meeting the lead detective Jimmy Baxter, Deacon starts to notice similarities between Baxter's case and his own old cold case.
As Jimmy and Deacon investigate the murders together and try to capture the serial killer, Deacon relives through the ghost of his tragic past. Like 'The Snowman,' 'The Little Things' is also a movie about two detectives trying to catch a serial killer. Both movies explore themes of past traumas and provide a thrilling and mysterious story.
1. Sherlock Holmes (2009)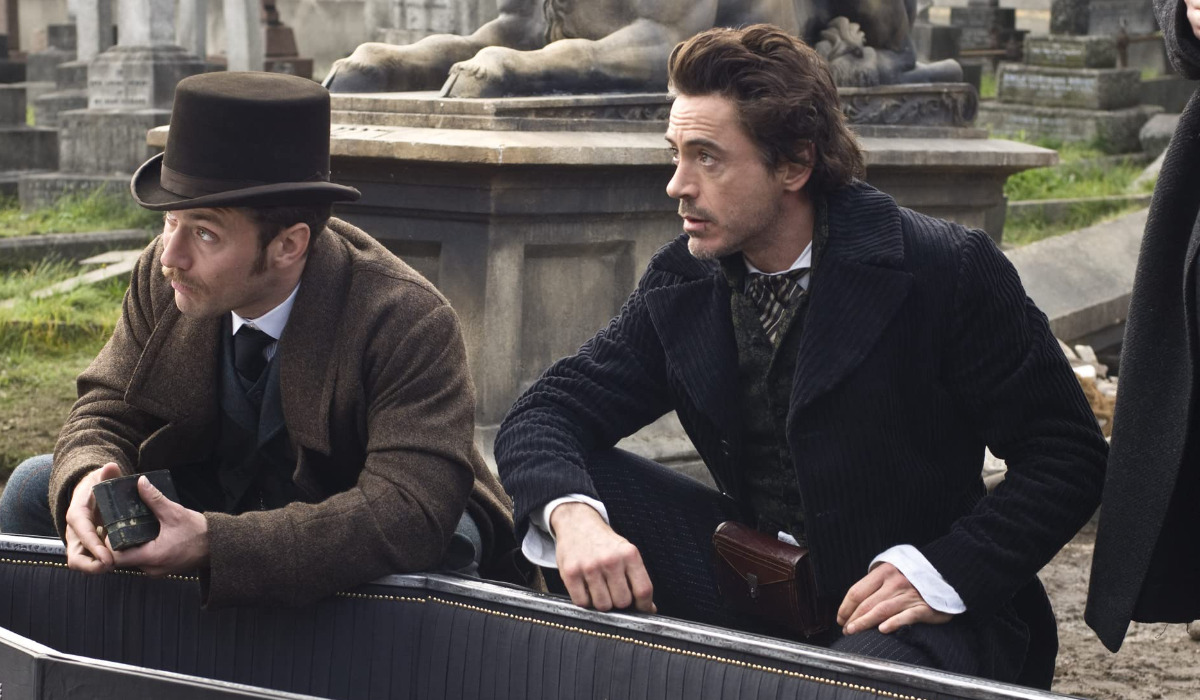 'Sherlock Holmes' is Guy Ritchie's cinematic adaptation of Sir Arthur Conan Doyle's classic detective series of the same name. The movie stars Robert Downey Jr., Jude Law, Mark Strong, and Rachel McAdams. The film revolves around its titular character Detective Sherlock Holmes and his partner Dr. John Watson as they embark on a journey to take down England's infamous murderer, Lord Blackwood.
However, things start to take a strange turn after Blackwood allegedly returns from his grave. Though Sherlock Holmes has a knack for eccentricity, his character will still remind viewers of Harry Hole. If your favorite part of 'The Snowman' were Harry's investigative endeavors, then you will definitely enjoy 'Sherlock Holmes.'
Read More: Where Was The Snowman Filmed?