From record-breaking box-office juggernauts like 'Joker' to Quentin Tarantino's 'Once Upon a Time in Hollywood', there sure is something about edgy adult-themed films that allures us as viewers. Although from a commercial standpoint, getting R-rated can certainly prove to be a drawback, most filmmakers these days don't shy away from creating films that are both visually and thematically provocative.
There was a time when earning back banks from such films was not a low hanging fruit for producers, but with changing times, even after alienating a large chunk of a potential audience, producers are now able to embrace their bold content by reaping its benefits in the long run. So we have created a list of all the best upcoming adult movies of 2020 that will not be collecting dust anytime soon. The films mentioned below have been chronologically ranked with respect to their release dates.
10. Like a Boss (January 10, 2020)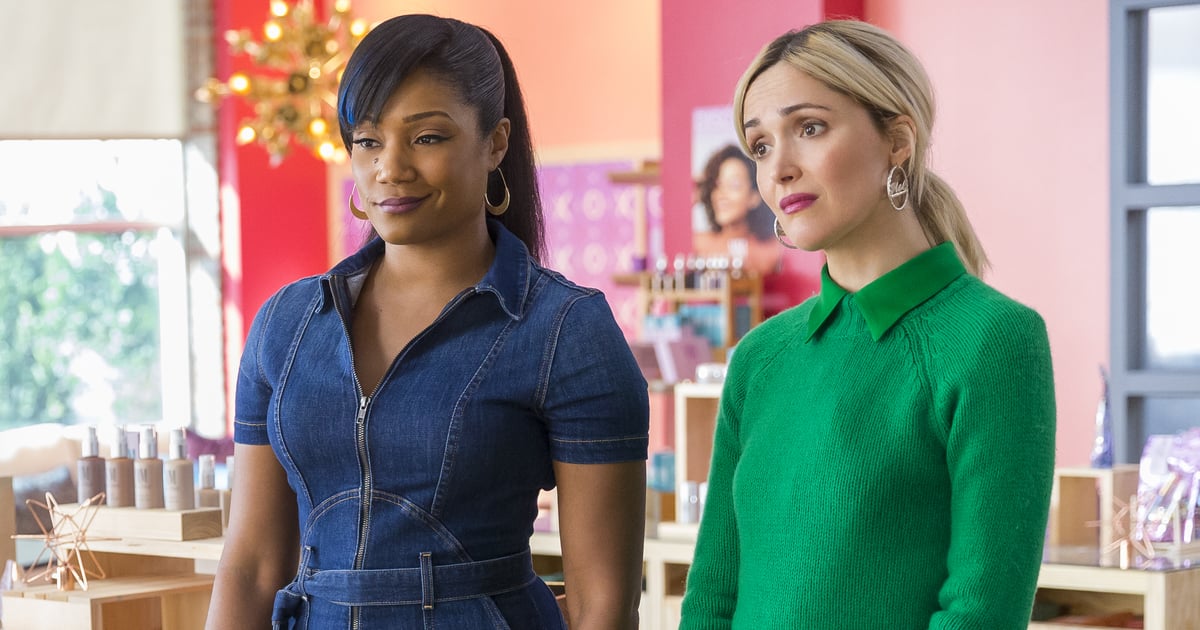 Directed by Miguel Arteta, 'Like a Boss' is a raunchy comedy in which Tiffany Haddish and Rose Byrne play the roles of two best friends, Mia and Mel, who start their own cosmetics business. Despite being a bit bogged down with hefty competition and loans, they still love what they do. However, their world comes crashing down when industry giant, Claire Luna (Salma Hayek), offers them an unbelievably huge buyout. This tempting proposal not only makes them question their own stand in the world of cosmetics but also tests their friendship to its absolute limit.
From the simple premise of the film, it is pretty obvious that it won't be one of those groundbreaking movies that demand a standing ovation from critics. However, we can still expect it to be an entertaining female-centric "buddy drama".
9. The Photograph (February 14, 2020)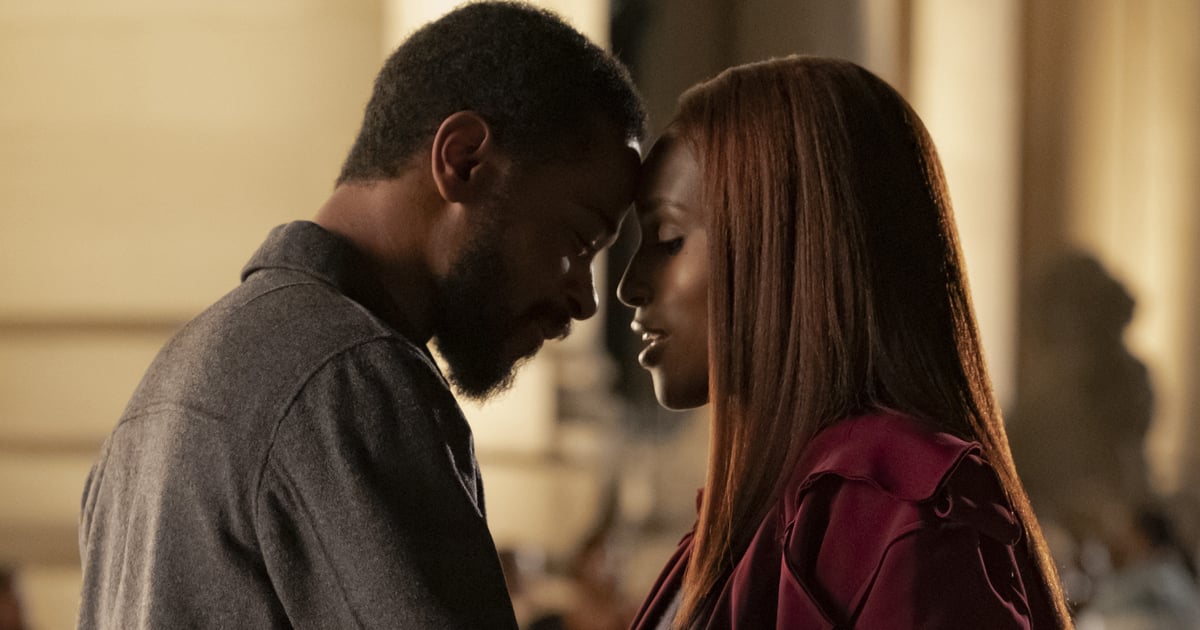 'The Photograph' is an upcoming romantic drama which is about a famed photographer named Christina Eames, who unexpectedly dies and is forced to leave her daughter, Mae (Issa Rae), all by herself. Broken and confused by her loss, Mae finds herself in an emotionally challenging space where a lot of questions surrounding her mother's death haunt her and that's when she comes across a picture tucked away in a safe deposit box. With this picture as a cue, she delves further into her mother's past to seek answers for all of her questions. Somewhere along the way, she falls in love with a rising journalist, Michael Block—played by Lakeith Stanfield ('Death Note', 'Get Out')—who is responsible for covering her mother's death. Directed by Stella Meghie ('Everything, Everything'), 'The Photograph' premieres on Valentine's Day, making it the perfect heartfelt charmer for the "lovey-dovey" season.
8. No Time To Die (April 10, 2020)
Marking its silver jubilee, 'No Time To Die' is the 25th installment in the Ian Fleming authored James Bond franchise. Directed by Cary Joji Fukunaga, and distributed by Universal Pictures, the film is supposedly Daniel Craig's swan song from the role of Agent 007. Its premise revolves around Bond being approached by one of his old CIA contacts, Felix Leiter, after his retirement. Soon after this, he finds himself in the gruesome world of espionage all over again, where he tries to hunt down a missing abducted scientist.
Renowned Emmy winner, Fleabag's Phoebe Waller-Bridge, is also amongst the other credited screenwriters of the film. It is indeed highly questionable if the film will be able to sustain its long-lasting legacy in this ever-changing world; especially after the backlash that followed its previous installment. But for now, we'll just have to wait and see with this one.
7. Promising Young Woman (April 17, 2020)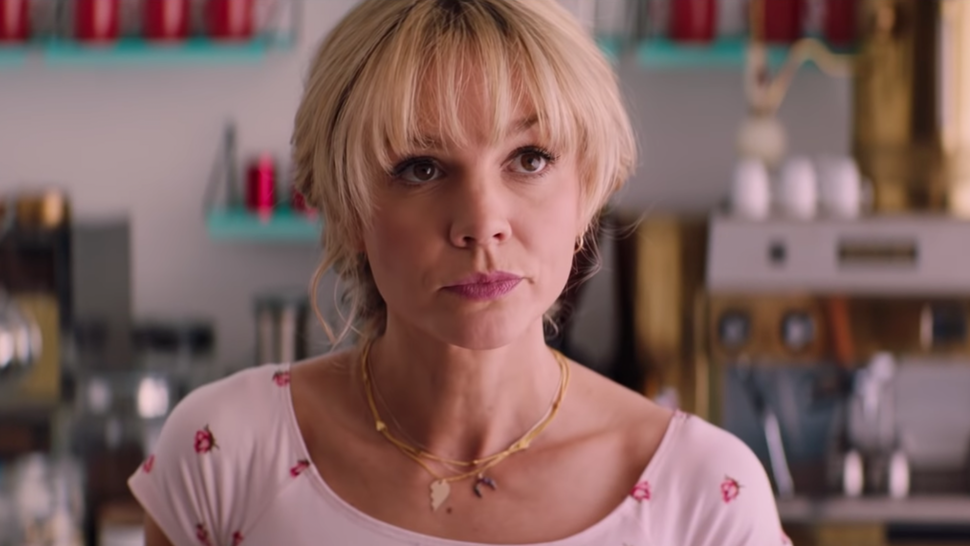 Gritty old-fashioned vengeance movies flesh out the lives of characters who have been scorned, betrayed and unceremoniously lied-to by the leaders of the free world. And that's when they set out to upend the social hierarchy by raising hell on those who denounce them. Written and directed by Emerald Fennell, 'Promising Young Woman' is another visually striking revenge thriller that revolves around the life of Cassie (Carey Mulligan)—a cunning femme fatale who lives a double life. With her tantalizing wit and charm, she sets out to right all the wrongs of her traumatizing past.
6. The Woman in the Window (May 15, 2020)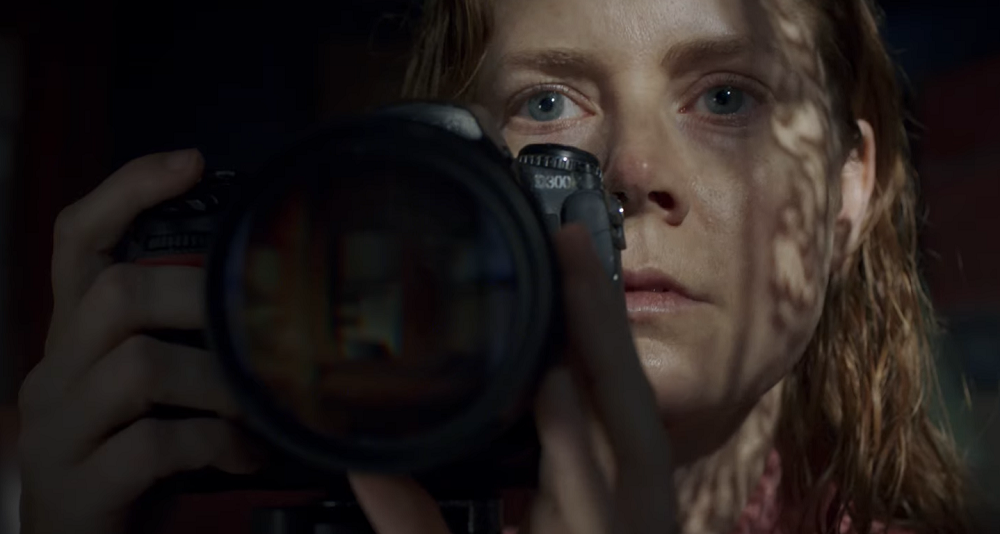 Amy Adams is just great. Lighting up our screens for nearly two decades now, she is one powerhouse of an actress with a never-ending career. Her upcoming gritty thriller, titled 'The Woman in the Window', is based on a novel of the same name by A.J Finn. It tells the story of an Agoraphobic doctor named Anna Fox, who witnesses something sinister while keeping tabs on her neighbors. With the events that follow, she is forced to suffer some gruesome consequences of her harmless actions. This psychological thriller film is directed by Joe Wright and will also have Julianne Moore, Anthony Mackie and Gary Oldman in the supporting roles.
5. Nobody (August 4, 2020)
In 'Nobody', Bob Odenkirk from the 'Better Call Saul' fame plays the role of Hutch Mansell, who is an overlooked suburban dad no one would bother looking at twice. To put it simply, he is a "nobody" to the world. However, one day when two burglars break into his house, his dark past that was buried deep inside him is somehow reawakened and he is forced to set out on a gruesome path that he had chosen to leave behind forever.
In 'Nobody', Odenkirk will be playing the role of a violent vigilante which is certainly a major change-of-place from his previous roles. But the actor, who has won himself four Emmy Nominations with his role in 'Better Call Saul', has blessed our screen with some promising performances so far and we can certainly expect the same from him in 'Nobody'. Alongside Odenkirk, 'Back to the Future' star Christopher Lloyd and Connie Nielsen from 'Wonder Woman' are also set to play the role of his father and wife, respectively.
4. The Many Saints of Newark (September 25, 2020)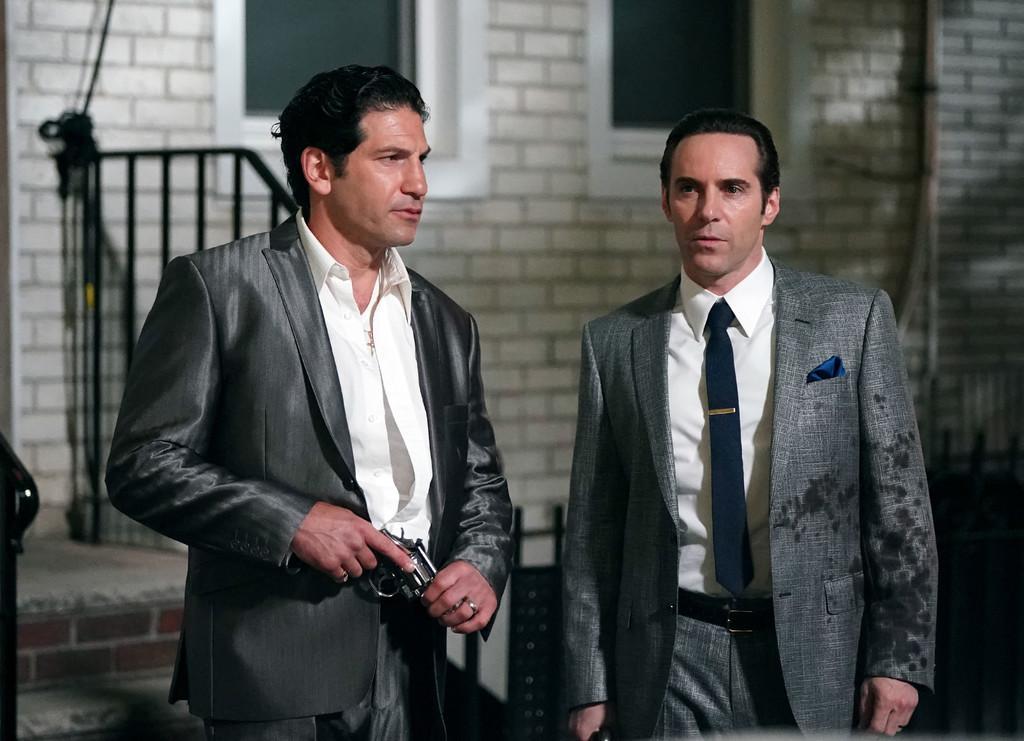 'The Many Saints of Newark' is a new entry to the 'Sopranos' canon that won 21 Primetime Emmys and five Golden Globes. It was one of those shows that were responsible for putting HBO on the map and to date, it is still considered to be one of the best HBO shows of all time. Directed by Alan Taylor, the film will be set amid the riots of 1967 Newark and will serve as origin story, highlighting the formative of New Jersey gangster, Tony Soprano. David Chase, who was the key alumni of the original show will again be spearheading this prequel and its cast will include Vera Farmiga, Jon Bernthal, Billy Magnussen, Ray Liotta ('GoodFellas', 'Wild Hogs'), Michael Gandolfini, and many other well-known stars.
3. Fatale (October 9, 2020)
Two-time Academy Award winner Hilary Swank plays the role of a mysterious female detective, who, after a one-night-stand, tries to morally manipulate a married man (Michael Ealy) by outwitting him into a murder scheme. As the woman turns his life into a living nightmare, he does everything he possibly can to save his marriage. 'Fatale' is more or less of a reminiscent of other renowned erotic "relationship-gone-wrong" thrillers such as 'Fatal Attraction' and 'Basic Instinct'. Though there isn't much we can expect from the film yet, we can certainly look forward to some riveting performances by the two leads.
2. Deep Water (November 13, 2020)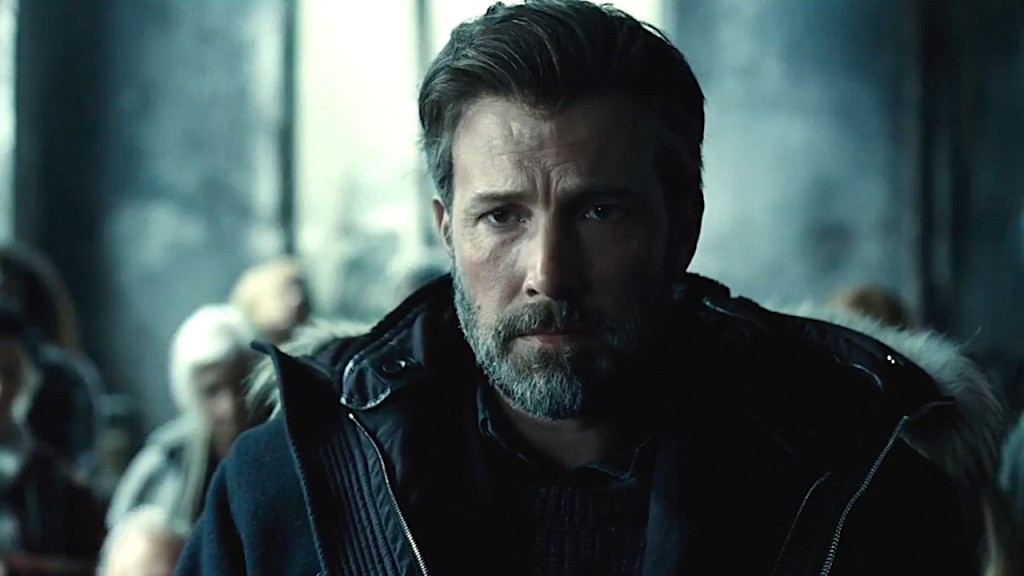 Based on the novel of the same name by Patricia Highsmith, 'Deep Water' stars Ana de Armas and Ben Affleck. The two leads play the role of a young attractive couple who play twisted mind games with each other. But along the way, these games take a sadistic turn when the people around them start showing up dead. The couple fights off separation in a cold marriage by enabling each to take lover, however, it gets even more chaotic as Highsmith, with her bleak story, unravels the surface exterior of the American rural life. This erotic thriller's screenplay has been adapted by Zack Helm ('Stranger Than Fiction') and Sam Levinson ('Euphoria') and it is helmed by veteran director Adrian Lyne ('Fatal Attraction').
1. The French Dispatch (2020)
Undeniably, Wes Anderson is a bit too immaculate of his craft and—in all likelihood—he'll probably never make a bad film. With his scintillating aesthetic vision and off-beat humor, Anderson will now be returning to the silver screen with 'The French Dispatch'. The details regarding its cast and setting are still under wraps, however, according to the official synopsis of the film, it is "a love letter to journalists set in an outpost of an American newspaper in a fictional 20th-century French city that brings to life a collection of stories published in The French Dispatch magazine."
In an interview, Anderson explained how the film draws a portrait of a journalist who fights to write what he wants in his magazine. Like many of his other renowned films, 'The French Dispatch' will also have a star-studded cast that includes Timothée Chalamet, Benicio del Toro, Kate Winslet, and Elisabeth Moss. Along with them, many of his supporting players from the 'Grand Budapest' are re-appearing in the film.
Read More: Best Murder Mystery Movies of the 2010s