Romantic Comedy is quite an interesting genre. While other genres often seem boring and problematic if the direction or the screenplay is messed up, romantic comedies seem to be immensely likable with the performances of the cast alone. 'Runaway Bride' falls in this gamut of films. Starring the charismatic Julia Roberts and Richard Gere, the film, though does not recreate the magic of 'Pretty Woman' (1990), boasts of the comedic and romantic chemistry between the two wonderful leads.
Directed by Garry Marshall and co-written by Josann McGibbon and Sara Parriott, 'Runaway Bride' follows Richard Gere as Homer "Ike" Eisenhower Graham, a New York City news reporter who is given the task to write a story on a woman named Margaret "Maggie" Carpenter, essayed by Roberts, who is infamous for leaving a string of fiancés at the altar. In doing so, he falls in love with her, and thus hilarity ensues. For this article, I have taken into account romantic comedies that are not critical hits but are still highly enjoyable, like this charming Garry Marshall flick. So without further ado, here is the list of best movies similar to 'Runaway Bride' that are our recommendations. You can watch several of these movies like 'Runaway Bride' on Netflix, Hulu or Amazon Prime.
10. The Love Punch (2013)
A British romantic comedy, 'The Love Punch' stars Pierce Brosnan and Emma Thompson as Richard and Kate, who are a divorced couple. However, when their retirement money is stolen, they join forces to retrieve the stolen money. Though the film is not an archetypal romantic comedy, it does blend the elements of romance within the narrative. Pierce Brosnan and Emma Thompson share wonderful onscreen chemistry, defining the tone of the movie. 'The Love Punch' premiered at the Toronto Film Festival and received positive reviews, mainly due to the aforementioned performances by the two leads.
9. This Means War (2012)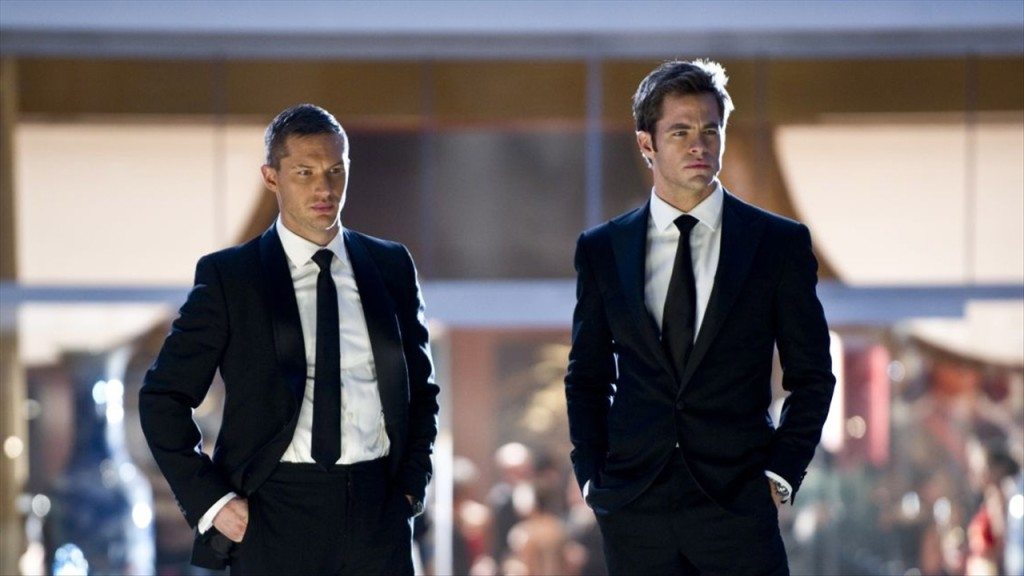 Directed by Joseph McGinty Nichol, also known as McG, and co-written by Timothy Dowling and Simon Kinberg, 'This Means War' is a romantic spy comedy which follows Franklin "FDR" Foster and Tuck Hansen, two best friends who are spies, and end up falling in love with the same woman, Lauren Scot. The film stars the enigmatic trio of Chris Pine, Tom Hardy and Reese Witherspoon. Though the film falls short in the departments of direction and screenplay, it is charged by the performances of the three leads, as they showcase their acting prowess with astonishing charm and elegance. 'This Means War' was released in February of 2012 to moderate reviews but scored big at the box office charts. It grossed $156.5 million against a budget of $65 million.
8. No Reservations (2007)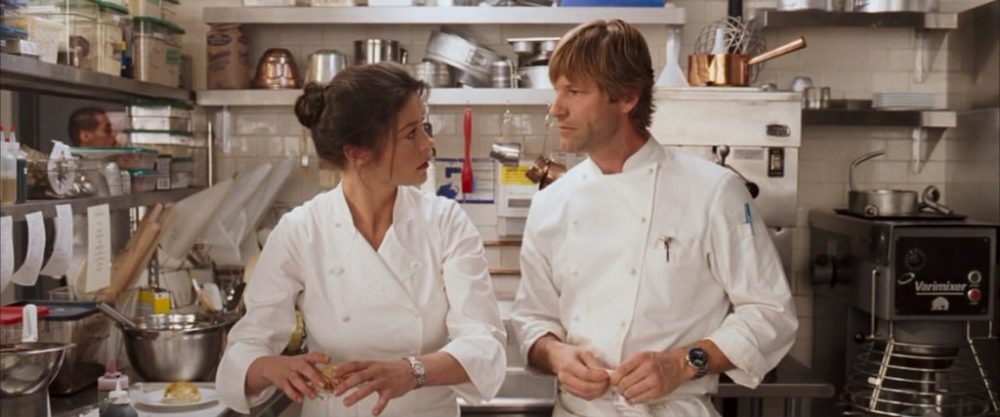 A remake of German filmmaker Sandra Nettelbeck's 'Mostly Martha', this Scott Hicks directed film stars Catherine Zeta-Jones and Aaron Eckhart as Kate Armstrong and Nicholas "Nick" Palmer, two top chefs. The film follows Palmer, whose life completely changes when she decides to take in her young niece after a tragic accident that killed her sister. The movie mixes elements of drama and romantic comedy within the narrative. The two actors share quite a good on-screen camaraderie, which essentially helps the narrative break the barriers of a messed up screenplay.
7. The Switch (2010)
Co-directed by Josh Gordon and Will Speck, 'The Switch' is the story of Wally Mars, essayed by Jason Bateman, who, seven years after donating his sperm, learns that he's donating it to his best friend Joey, played by Jennifer Aniston. 'The Swatch' received some criticism for the formulaic plot but received positive reviews for the performances of Bateman and Aniston. The two actors balance the required charm, drama and chemistry, which makes it such a fun experience.
6. How to Lose a Guy in 10 Days (2003)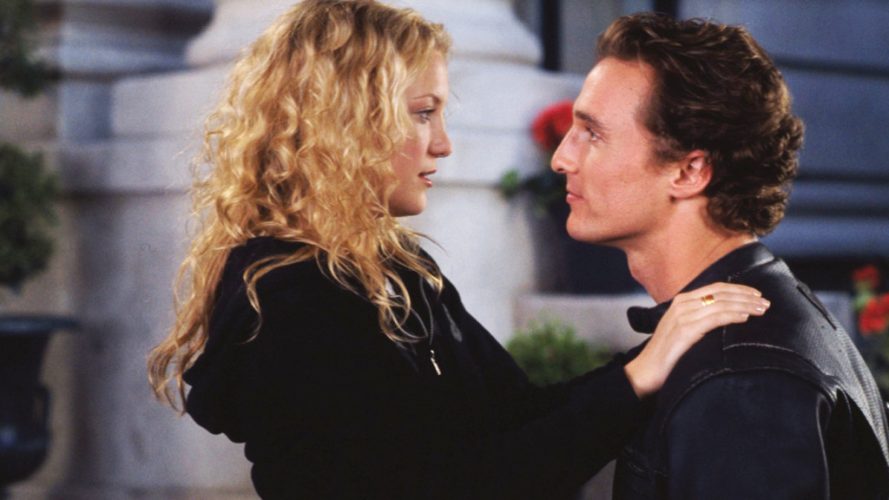 Before Matthew McConaughey started acting like a legend and ushered the age of "McConaissance", he starred in romantic comedies, and 'How to Lose a Guy in 10 Days' was among the gamut of such films. Directed by Donald Petrie and co-written by Kristen Buckley, Brian Regan and Burr Steers, the movie follows McConaughey as Benjamin Barry, an advertising executive and a "ladies' man". In an attempt to win a big campaign, he wages a bet that he can make a woman fall in love with him in 10 days. Somewhere else, unknown to him, Andie Anderson, played by Kate Hudson, covers the "How To" beat for "Composure" magazine and is given the task of writing an article — the titular "How to Lose a Guy in 10 days". The film follows the events which take place as the two meet in a bar shortly after the bet is made. The movie is quite famous in the rom-com genre due to the compassionate writing which is executed to comedic effect by Hudson and McConaughey.
5. Just like Heaven (2005)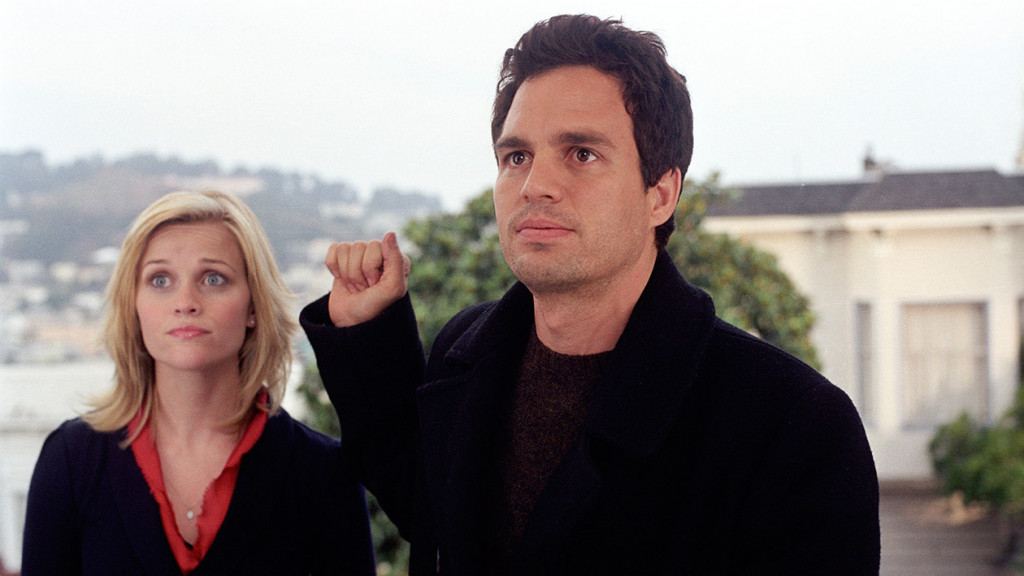 Adapted from French author Marc Levy's romantic fantasy novel 'If Only It Were True', published in 1999, 'Just like Heaven' is the story about David Abbott, essayed by Mark Ruffalo, a lovelorn and lonesome landscape architect who falls in love with the spirit of Dr Elizabeth Masterson, a beautiful woman who used to live in his new apartment, played by Reese Witherspoon. A romantic fantasy comedy, 'Just like Heaven' is directed by Mark Waters and co-written by Peter Tolan and Leslie Dixon. Though the film received mixed and lukewarm reactions from critics, the performances of the magnetic duo of Ruffalo and Witherspoon received a unanimously positive response. The film is produced by Walter F. Parkes and Laurie MacDonald, and was distributed by Stephen Spielberg's DreamWorks Pictures, and was quite a big box office success, grossing $102.8 million against a budget of $58 million.
Read More: Movies Like The Graduate
4. Penelope (2006)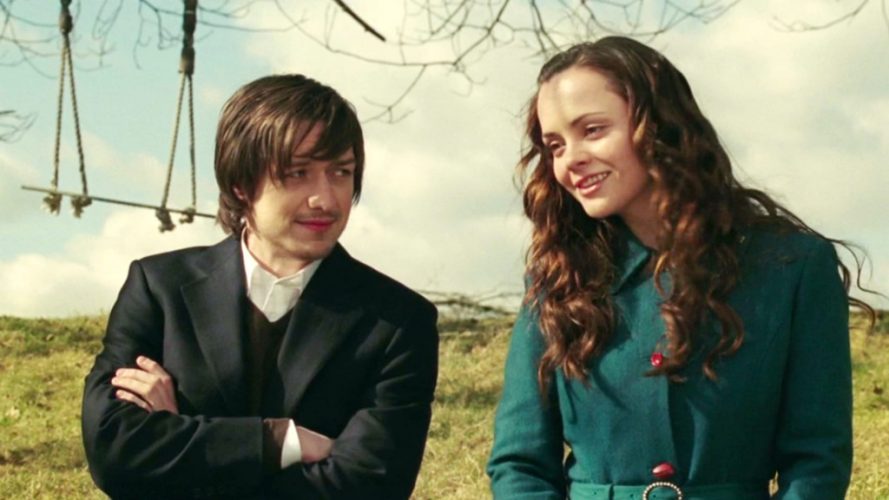 A fantasy romantic comedy, 'Penelope' follows Christina Ricci as the titular Penelope Wilhern, a young aristocratic heiress who is born under a curse which can only be lifted when she finds "true" love. However, the catch is that the person she falls in love should "accept her as one of their own". Directed by Mark Palansky and written by Leslie Caveny, the film stars James McAvoy, Catherine O'Hara, Peter Dinklage, Richard E. Grant, and Reese Witherspoon alongside the enigmatic Christina Ricci. Though the film is trapped in a shallow screenplay and suffers from uninspired direction that untimely effects the narrative, the cast leads the movie into comedic territories with astonishing elegance.
Read More: Movies Like Dazed and Confused
3. It's Complicated (2009)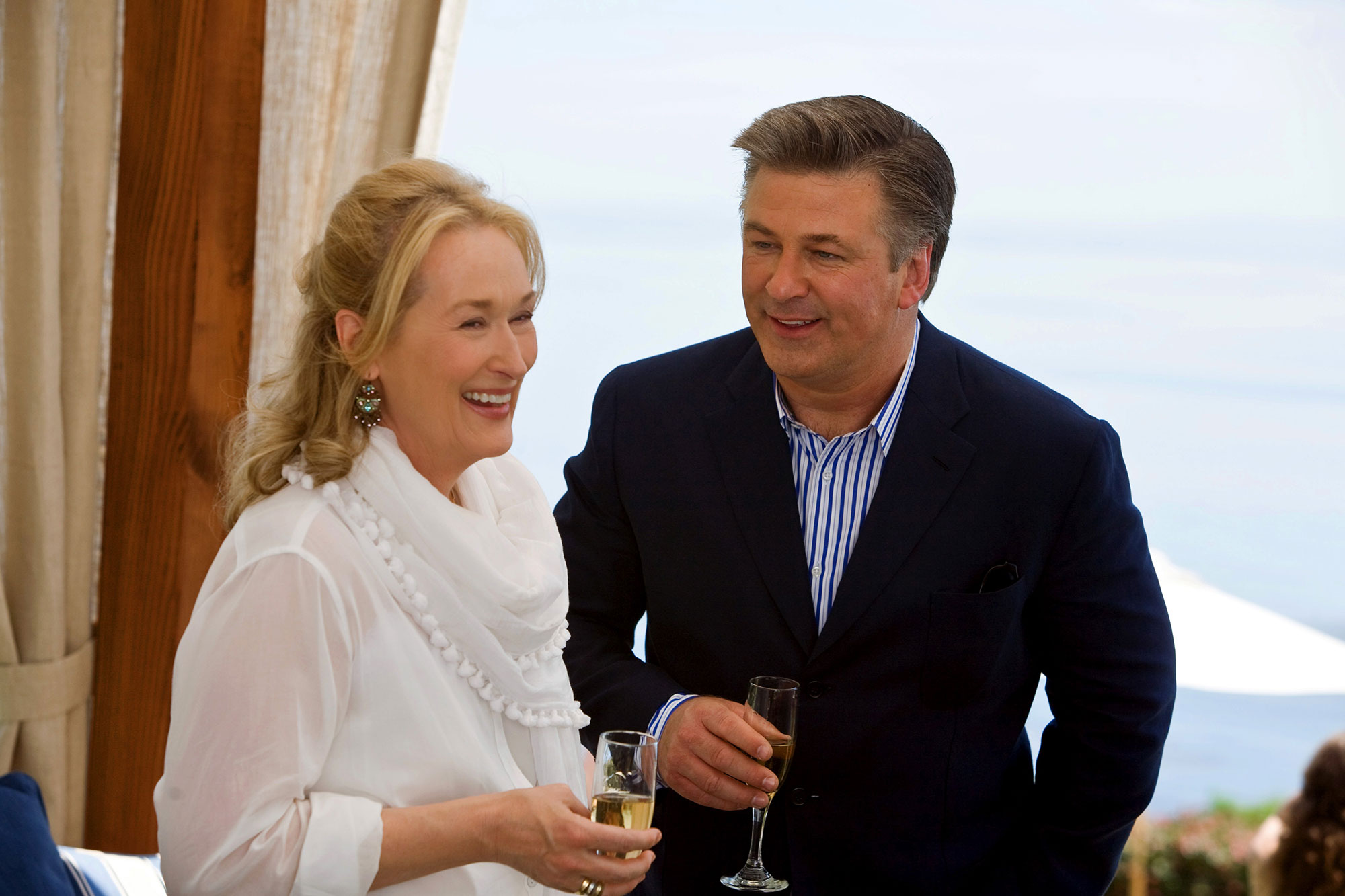 With actors Meryl Streep, Alec Baldwin and Steve Martin leading the film, it is quite redundant to say that the movie is headlined by strong performances. Written and directed by Nancy Meyers, 'It's Complicated' follows Jane Adler, a successful bakery owner and single mother of three who starts a seemingly steamy and secret affair with her former husband, Jacob "Jake" Adler, from whom she got divorced ten years ago. However, the problem arises when she finds herself drawn to Adam Schaffer, an architect, which thus leads to awkward but hilarious situations. As said before, the film is built upon the performances of the three leads as they channel their inner artistic persona to churn out brilliant onscreen chemistry.
Read More: Movies Like Pitch Perfect
2. The Proposal (2009)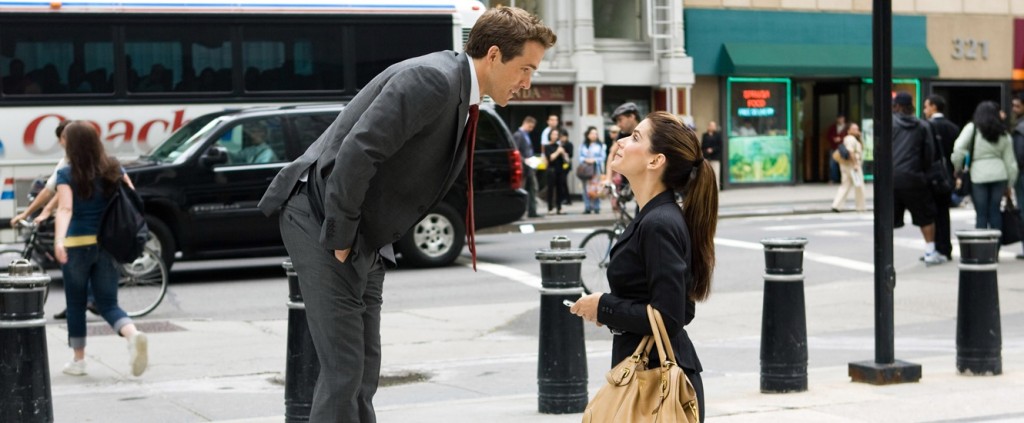 Directed by Anne Fletcher and written by Peter Chiarelli, 'The Proposal' stars Sandra Bullock as Margaret Tate, a successful and domineering chief editor of New York City Book publisher, who forces her young assistant, Andrew Paxton, essayed by Ryan Reynolds, to marry her in an attempt to keep her visa status in the U.S. and avoid deportation to Canada. The narrative of the film does not fulfill the premise, but Bullock and Reynolds do the needful to engage into the comedic and romantic chemistry, which is essentially the soul of the film. Sandra Bullock, in addition, received a nomination for Golden Globe for "Best Actress". 'The Proposal' premiered at the El Capitan Theatre and received a theatrical release around two weeks later and was a commercial success.
Read More: Movies Like 500 Days of Summer
1. The Holiday (2006)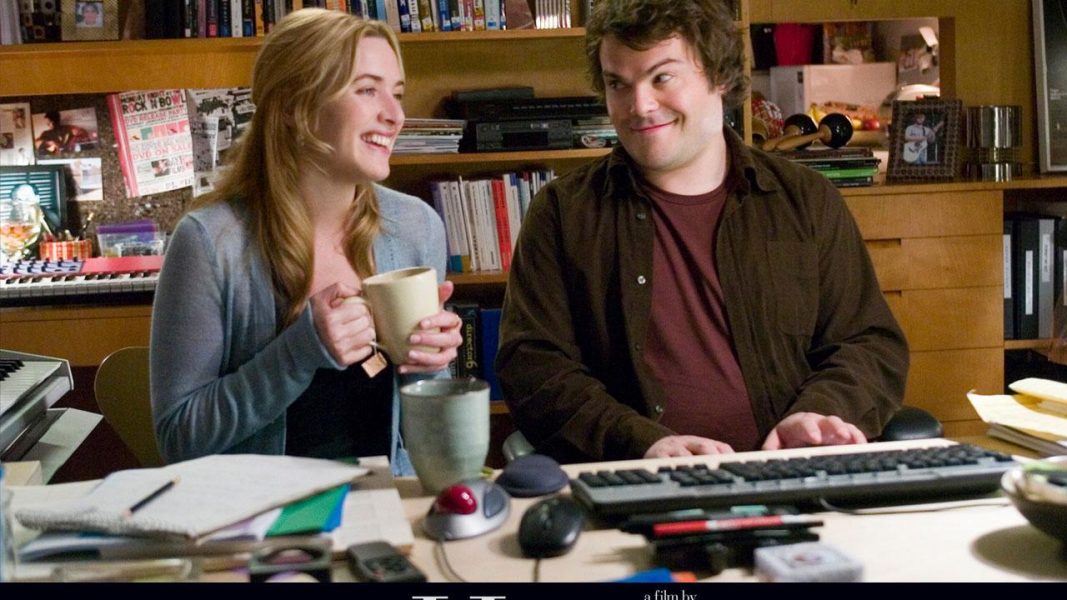 Another feature to be written and directed by Nancy Meyers, 'The Holiday' follows Kate Winslet and Cameron Diaz as Iris and Amanda, two woman who live at the opposite sides of Atlantic Ocean, and are lovelorn and swap homes in each other's countries, where they each meet a local guy and fall in love. The narrative of the film could not deliver on the premise, but with the talents of Winslet, Diaz, Law and Black, 'The Holiday' becomes a charming piece of work. The chemistry helps the films stay away from the trap of being too "sweet", which many romantic comedies tend to be. Though 'The Holiday' was not a critical darling, it went to become one of the highest grossing films of the 2000s to be directed by a female filmmaker.
Read More: Movies Like Friends With Benefits