After the summer blockbuster season, September always turns out to be a bit slower as summer vacations for most people come to an end and people start heading back to their normal lives. But if you think you've seen enough movies this year, then you could seriously be mistaken as some highly anticipated tentpoles like 'It Chapter Two' and 'Ad Astra' are yet to be released.
September might be one of the busiest months for you this year, but there are certainly some movies you wouldn't want to miss out on. And so we've come up with a special compilation for you. While some of the titles mentioned below should definitely be at the top of your 2019 watch-list, others could be more of a hit or miss; you be the judge. Without further ado, here is the list of upcoming movies releasing in September we are excited about.
11. It Chapter Two (6 September)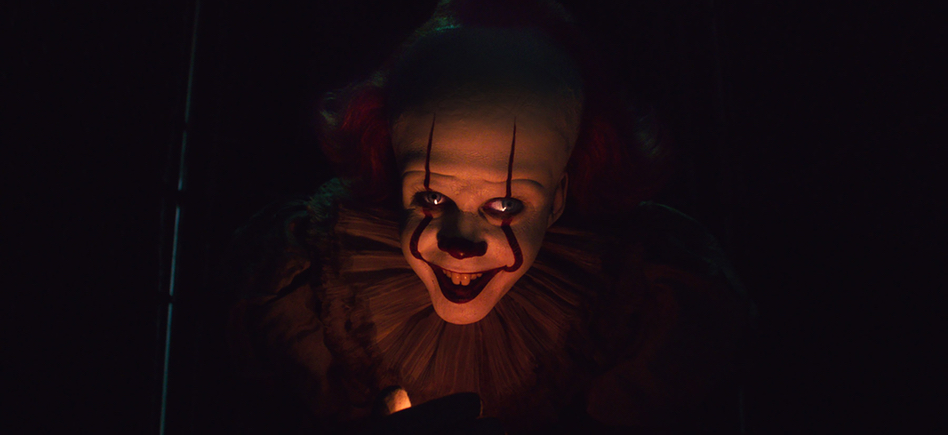 It's time to head back to a sewer nearby with a red balloon in your hand because the creepy Pennywise clown is now back with 'IT Chapter Two'. This time, set 27 years after the events of the first film, the members of the Loser's Club will be grown up and their younger versions will only appear in flashbacks. Not only that but we'll also get to see some glimpses of the clown's horrifying past. The plot of the film is no secret to those who have read the terrifying Stephen King novels.
The kids who fought the Pennywise clown 27 years ago now discover that he's back all over again and they are the only ones who can attempt to stop him. The first film had its own changes compared to the story of the novel, so even if you have read the novels, you can still expect some big surprises with this one. The first film was able to cast quite a spell on all horror/Stephen King fans; so hopefully, this sequel will be able to live up to all the hype around it. 'IT Chapter Two' is certainly one of the most anticipated films of the year.
10. Night Hunter (6 September)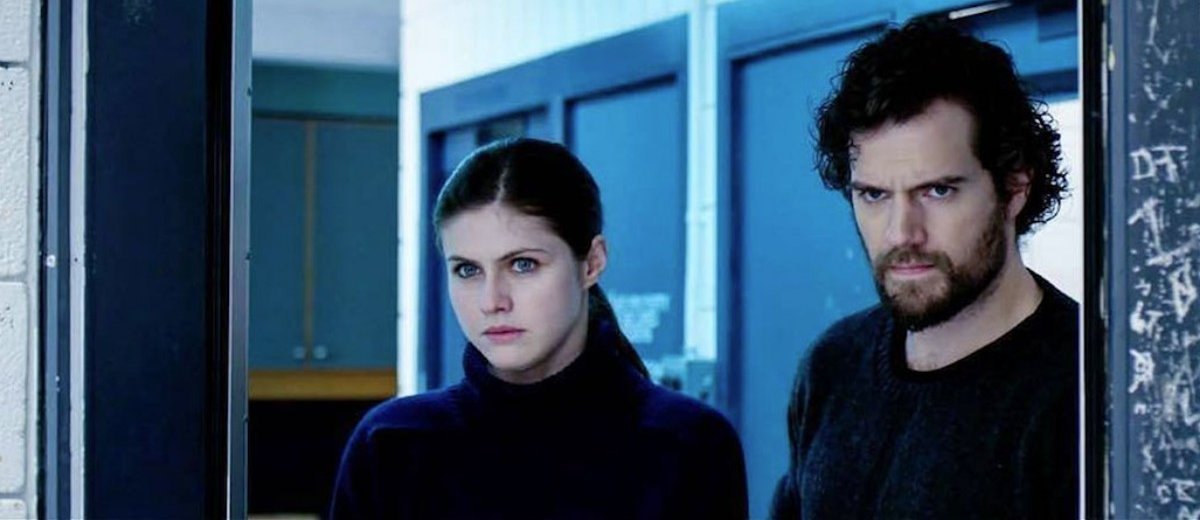 Starring Henry Cavill, Ben Kingsley and Alexandra Daddario, 'Night Hunter' is an upcoming crime thriller that revolves around a detective and his police force who find themselves in the middle of a dangerous scheme of a recently arrested criminal linked with several murders and abductions. But obviously, it will be a lot more complex than that, with some unexpected twists and turns. From the looks of it, this film seems a lot like 'The Girl With a Dragon Tattoo' or 'The Snowman'. With quite an impressive ensemble cast, 'Night Hunter' is one film you should certainly look out for if you have a fascination for gripping mystery thrillers.
9. Reality Queen! (7 September)
Are celebrities marketing geniuses who know exactly what to do to be famous or are they simply an outcome of all the cheap entertainment we are willing to feed on as consumers? This is exactly what 'Reality Queen!' will make you wonder with its hilarious parody of America's obsession with anything that is even mildly related to fame. It centers around the life of a celebrity who finds herself losing her grip on her fame after all her limelight is stolen away by three Kardashian-like sisters who are known as "The Kims". She then sets out to prove that she is not just another pretentious celebutante who can be replaced so easily. 'Reality Queen!' is going to be an interesting take on our own perception of fame as ordinary people compared to that of someone who is willing to do whatever it takes to be the center of attention.
8. The Goldfinch (13 September)
Directed by John Crowley, 'The Goldfinch' is based on a famous novel by Donna Tartt. It tells the story of a young 13-year-old boy whose mother gets killed in a terrorist attack at the Metropolitan Museum of Art. Completely shocked by the event, the boy ends up stealing a priceless piece of art known as the "The Goldfinch". As simple as the story might seem, it is actually quite layered and complex and Crowley is indeed taking up a challenge by picking on this highly intriguing adaptation. But considering the fact that his previous works like 'Brooklyn' and 'Boy A' were of similar nature, it won't be surprising if he does complete justice to the source material. Starring Ansel Elgort, Nicole Kidman, Luke Wilson and a few other renowned names, 'The Goldfinch' is surely going to be a treat for book lovers.
7. Hustlers (13 September)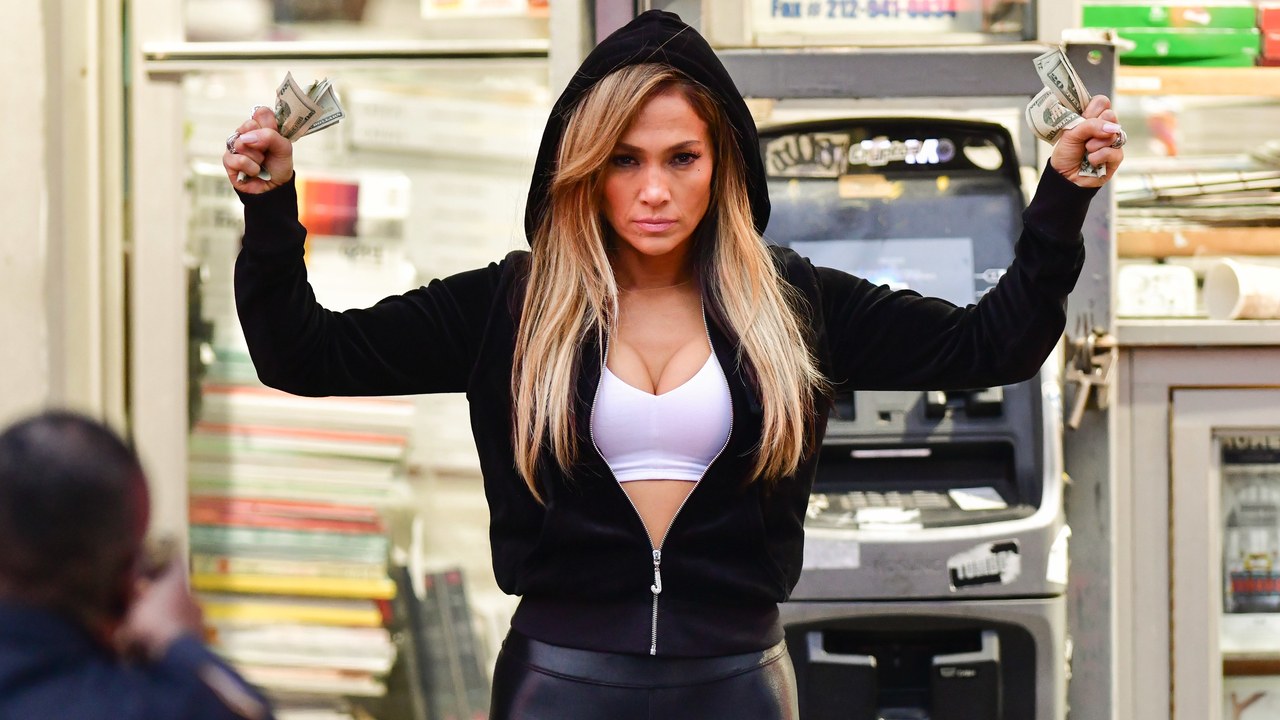 Starring Jennifer Lopez, Cardi B and Lili Reinhart in major roles, 'Hustlers' is a tale of revenge about strip club employees who get fed up of all the Wall Street employees who contributed to the nation's financial crisis but did not really face any consequences themselves. Determined to teach them a lesson, a bunch of strippers unite to turn the table on their Wall Street clients. The film is inspired by a New York Magazine article titled "The Hustlers at Scores" that talks about Cardi B's life as a stripper before she rose to fame. Loosely based on Cardi B's past life, if you're a big fan of the hip-hop star, this is one movie you would not want to miss out on.
6. Freaks (13 September)
'Freaks' is an American-Canadian sci-fi thriller starring Emile Hirsch (Into the Wild) who plays the role of the father of a 7-year-old girl named Chloe. He keeps her isolated from the world outside by forcing her to believe that unwanted threats await them right outside the door of their home. And though this is enough to scare the little girl enough to keep her in, she is also riddled with endless curiosities that make her wonder what lies beyond the confinements of her home.
When one day, she gets a small glimpse of what's truly happening outside through a strange man, Chloe starts to understand that the truth that has been kept from her all these years may not be too simple and the danger that lurks outside is as real as it can be. With a promising trailer, an extremely gripping premise and great performances, 'Freaks' is going to be one hell of an experience for all horror fans.
Read More: Upcoming HGTV Shows
5. Ad Astra (20 September)
'Ad Astra', which was initially scheduled to be released much earlier this year, is going to be a sci-fi spectacle that teases a space-based mystery revolving around an astronaut (Brad Pitt) who heads deep into space to look for his renegade astronaut father (Tommy Lee Jones). His journey into the outer edges of space will not only help him find his missing father but will also uncover secrets that will eventually allow humans to understand their place in the cosmos. Since 'The Lost City of Z'. 'Ad Astra' is James Gray's first directorial venture and from the trailer, it gives off a promising 'Gravity' meets 'Interstellar' vibe with its hefty special effects. Prepare for an exciting journey with this new interplanetary thriller that might just turn out to be one of this year's masterpieces.
Read More: Upcoming CN Shows
4. Rambo: Last Blood (20 September)
Sylvester Stallone's second most iconic character 'Rambo' is back again with another sequel after more than a decade. This time around, the Vietnam war veteran John Rambo sets out on his final mission wherein he must face the demons of his past and unearth his ruthless combat skills in order to save the life of his friend's daughter. To bring her home, he ends up crossing the Mexican border where he faces some of the most gruesome cartels who will not let him get away so easily.
'First Blood' released way back in 1982 and was able to take the world of action cinema by storm. But since the first row of these films is so old, the success of this one may be a little questionable as its audience may have gotten a little bored. But just like Denzel Washinton's 'The Equalizer 2', even this might work out well if it manages to capture the attention of the older male audience. For anyone who has been a big fan of this classic movie series, this one last piece of the puzzle will bring a much-needed conclusion to the entire franchise; so do check it out.
Read More: Upcoming Bravo Shows
3. Downtown Abbey (20 September)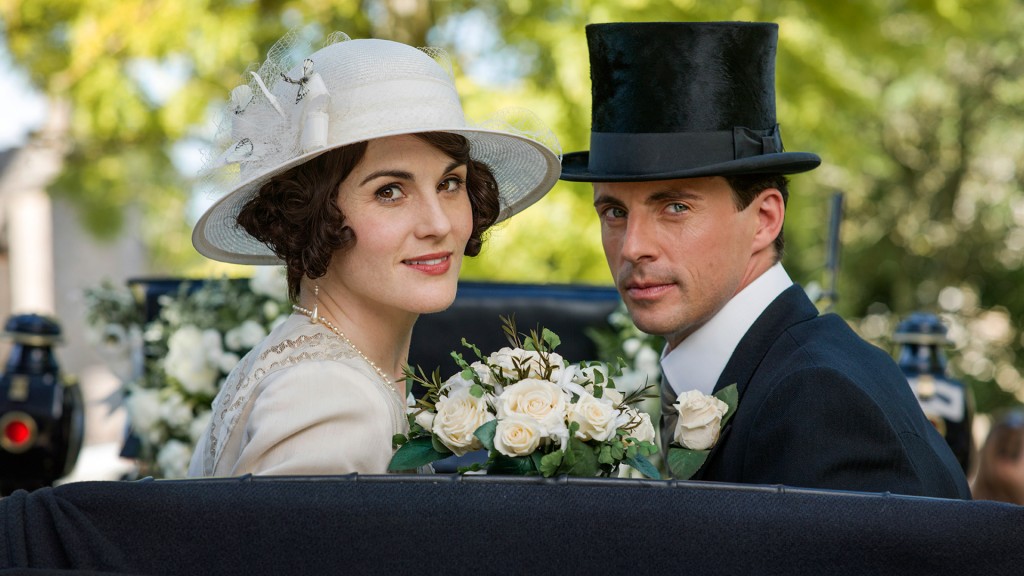 After being a worldwide phenomenon with its TV Series, 'Downton Abbey' is all set to hit the big screens in the form of a film. This spin-off showcases the Crawley family preparing themselves for the royal visit. The story is set in the year 1927, which is a few years after the events of the TV series. It centers around the royal visit of King George V and Queen Mary to Downtown Abbey. The trailer shows the Crawley family and their servants preparing themselves for the unexpected visit. This long-anticipated spin-off is surely going to hit home for all those who have followed the Emmy Winning series throughout.
Read More: Upcoming AMC Shows
2. Zeroville (6 September)
'Zeroville' is a comedy-drama film directed by James Franco that has been adapted from a novel of the same name written by Steve Erickson. Starring Franco, Seth Rogen, Megan Fox and Will Ferrell, the film is about a young man named Ike Jerome who decides to take a bus down to Hollywood after being inspired by a few movies. With nothing but a huge tattoo of Montgomery Clift and Elizabeth Taylor on the back of his shaved skull, he starts making an impression on all the people he meets and soon begins his journey to the world of films as a designer. He later even gets to meet an editor named Vikar but the deeper he drowns himself in this profession, the more he comes face to face with a horrific discovery. Erickson's novel is highly acclaimed, so let's just hope that Franco's take on the material will pan out in a similar way. The trailer looks quirky and amusing, so this might just be better than Franco's 'The Disaster Artist', which is one of his better known directorial works.
1. Judy (27 September)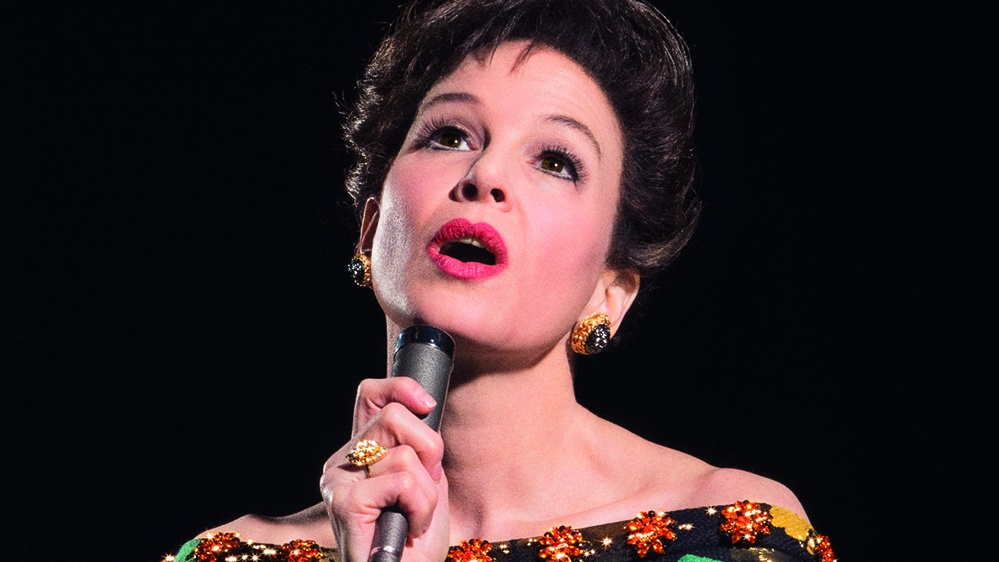 Marking the directorial debut of English theatre director Rupert Goold, 'Judy' is an adaptation of one of Peter Quilter's musicals called 'End of the Rainbow'. The film revolves around the final months of singer-actor Judy Garland's life before her death in the year 1969. 30 years after her iconic lead in 'The Wizard of Oz', she prepares herself for a long five-week sold-out concert at The Talk of the Town. While she is at this, she tends to face several issues with management, clashes with depression and even gets to look back at some of the most golden moments of her life along with her family and friends. She also embarks on a romantic journey with her soon-to-be fifth husband Mickey Deans. Starring Renee Zellweger in the lead, who is very well known for her recent role in Netflix's 'What/If', 'Judy' is a biographical drama that could be the actress' next big award vehicle.
RELEASE POSTPONED
The Hunt (Originally scheduled for 27 September)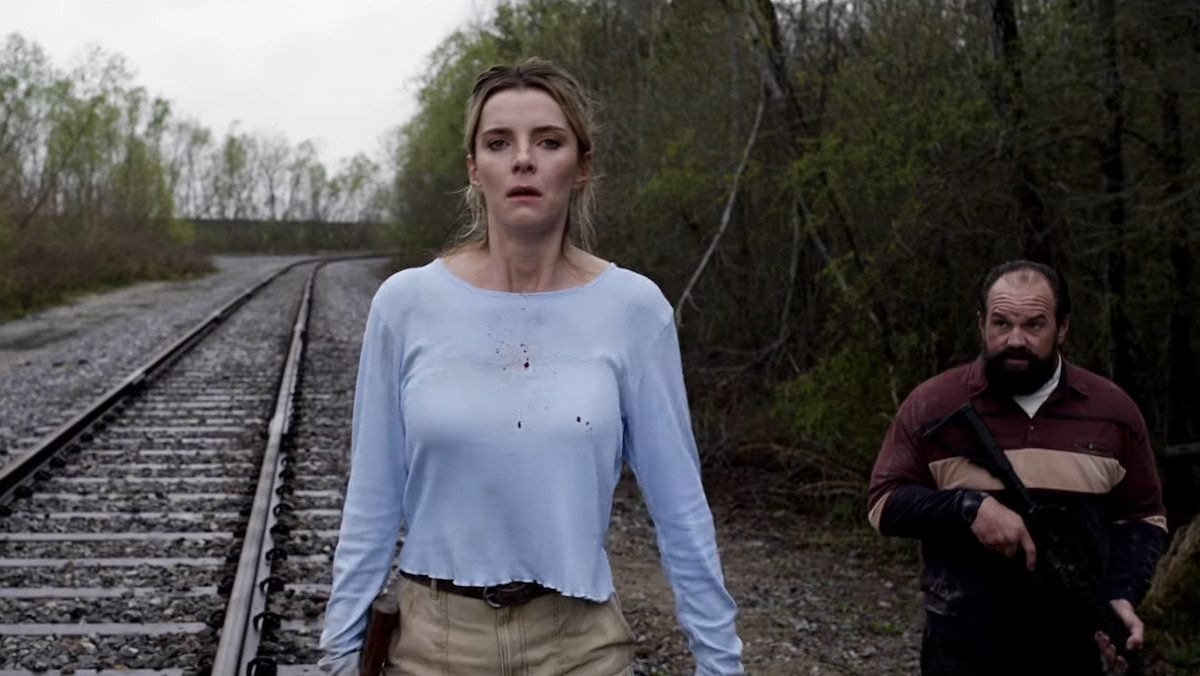 Blumhouse's action-horror 'The Hunt' follows the lives of a group of 12 people who wake up in the middle of nowhere with no idea what they're doing there, only to find out that they are being hunted down by "elite" rich men and women. But soon, the tables are turned when one of the victims of this cat and mouse game decides to start hunting down her would-be killers. After being promoted heavily amid the fallout of the recent El Paso and Dayton Mass Shootings, the film's release date was postponed. Written by 'Lost' co-creator Damon Lindelof, 'The Hunt' could be another one of those interesting game-esque stories that is both captivating and terrifying.
Read More: Upcoming Apple TV Plus Shows