Over the years, we have seen all sorts of romance. Be it the tragic quest of two lovers who will never be together, or the happy ending of a couple who strive against all odds, love stories have a certain charm that takes a hold of the audience. It could be the grand gestures of a character for his/her lover, or the ability of being able to leave everything at the drop of a hat for their love, or two star-crossed paramours finding their way to each other, or the amusement of watching two yin and yang sort of personalities complementing one another.
It is true that romance is not everyone's cup of tea. It is also true that not everyone can make good romantic films as it is a tough art to master. Every year, Hollywood delivers some great romantic flicks. The recent years have seen films like 'La La Land', 'A Star is Born' and 'Call Me By Your Name'. With this track record, one can only wonder what the future holds for us romantics. Hopefully, all types of lovers get their films in the upcoming year.
There are countless reasons to love romance films, and if you do love watching them, you should pay attention to this list. It includes all kinds of romantic films — teen romance, romantic comedies, fantasy romance and romantic dramas. Here's a look at all the new romantic movies coming out in 2020 and beyond:
20. Most Dangerous Game (TBA)
Zoey Deutch and Glen Powell teamed up last time for Netflix's romantic comedy, 'Set It Up'. The film was quite popular with the audience, who wonder when the streaming service will announce the sequel. By far, Netflix hasn't shown any inclination towards following up on the story of two people who hitch their bosses in order to escape the pressure of their jobs. However, the actors are coming together once again for another rom-com. '
Most Dangerous Game' is also set to reteam them with Katie Silberman, who had also been a part of the 'Set It Up' team. The actors serve as the executive producers for the film, which is supposed to go into production in early 2020. This means we could probably have it on our screens by the second half of the year.
19. What About Love (February 14, 2020)
Europe has often been used as the setting to bring the essence of romance on the screen. 'What About Love', too, relies on this trope by focusing on the story of two people who find each other while making a film about love. The protagonists, Tanner and Christian, come across each other while working on the same project. Soon, they discover that the love story they have been looking for in other's people's lives is actually their own. And then, a tragedy strikes. The film stars Marielle Jaffe, Miguel Angel Munoz, Sharon Stone, Andy Garcia, Rosabell Laurenti Sellers and Iain Glen.
18. Praise This (September 25, 2020)
Tina Gordon has served as the writer for movies like 'What Men Want' and 'Crushed' and has directed films like 'Peeples' and 'Little'. Now, she has come up with a romantic musical that she has written and is also set to direct. The cast has not been finalised yet. The plot details on the movie are also scarce, however, we do know that it follows the story of a group of young people who come together to win a music competition. In the middle of their exploration and experimentation of music, romance and friendships develop. The film is produced by Will Packer and James Lopez for Will Packer Productions. Tim Story and Sharla Sumpter Bridgett are also a part of the project.
17. I Still Believe (March 20, 2020)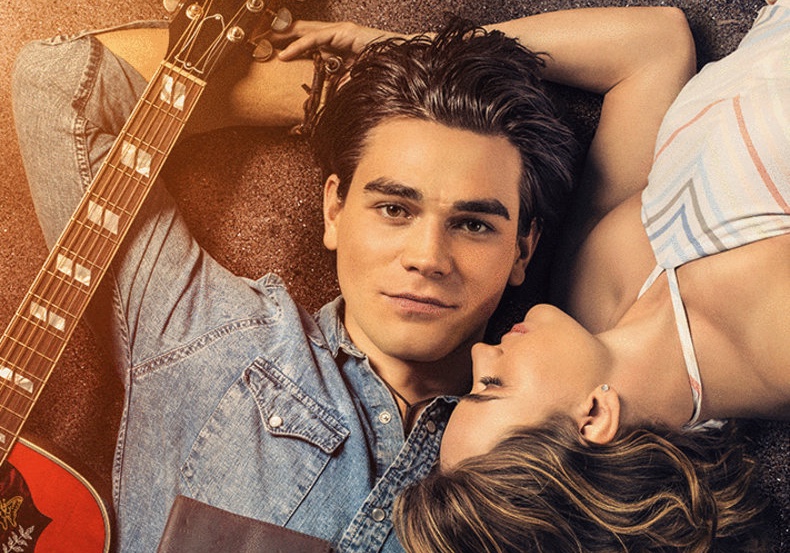 KJ Apa, from 'Riverdale', and Britt Robertson, known for her work in 'Tomorrowland' and 'Under the Dome', have teamed up for this biographical romance drama. The film is based on the life of Christian music singer, Jeremy Camp. It is directed by Erwin Brothers, who have worked on some of the best Christian movies like 'Mom's Night Out' and 'October Baby'. It begins in the teen years of the singer when he met Melissa. Sparks flew between them and they became romantically involved. However, when the news arrived that Melissa had been diagnosed with cancer, the couple took a bold step, not allowing the looming threat of death to deter their love.
16. The Kissing Booth 2 (TBA)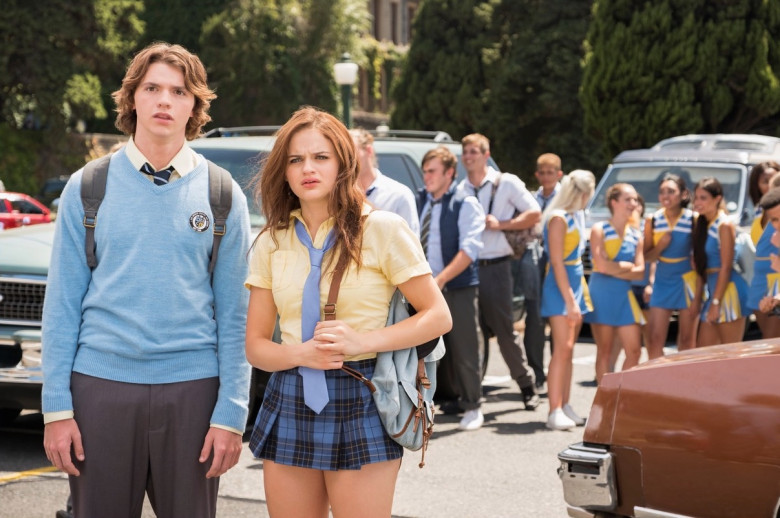 'The Kissing Booth' is one of the most popular teenage rom-coms of 2017. The film stars Joey King in the role of a girl who falls in love with the brother of her best friend. This leads to the divide between the friends, with the protagonist torn between the brothers. It is based on the book of the same name by Beth Reekles. 'The Kissing Booth 2' is based on the sequel of the book, which follows Elle's story after Noah leaves for Harvard. It chronicles their time in the long-distance relationship. The original cast of the film is returning to reprise their roles.
15. After We Collided (April 2020)
Another hit teen movie set to return with a sequel in 2020 is 'After'. The film is based on the book of the same name by Anna Todd. It follows the story of a girl named Tessa who falls in love with a rich bad boy, Hardin. Despite negative reviews from everywhere, the film managed to be a hit on the box office. If one had to compare it with another film series, it would come pretty close to 'Fifty Shades series', whose actors and writers, and basically everyone else associated with the project, had received a lot of flak for it. Still, it managed to be a huge moneymaker.
With the sequel of 'After', we expect the same thing. It stars Josephine Langford and Hero Fiennes-Tiffin in the lead roles. After the events of the first film, where Tessa decides to stick with Hardin even after facing the harsh disapproval of her mother, the sequel has her questioning her choices. Hardin's character comes into question and she has to think if he can actually change for her.
14. The Photograph (February 14, 2020)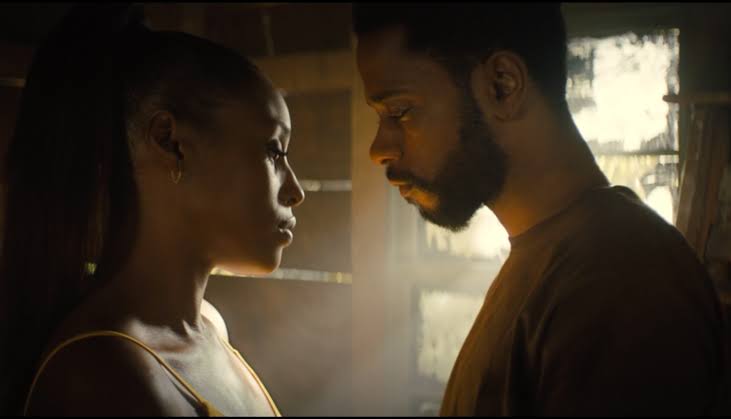 Issa Rae is an Emmy nominated actress, known for her work in 'Insecure' and 'Awkward Black Girl'. Lakeith Stanfield has proved himself through his work in films like 'Get Out' and 'Sorry to Bother You'. They have teamed up for a romantic drama written and directed by Stella Meghie ('Grown-ish', 'Insecure'). 'The Photograph' follows the story of a woman who discovers a photo of her mother, who has died only recently. She already had a lot of questions about her mother's life and the photograph makes her even more confused. The journey to find answers brings her to a man with whom her unexpected romance blossoms.
13. Happiest Season (November 20, 2020)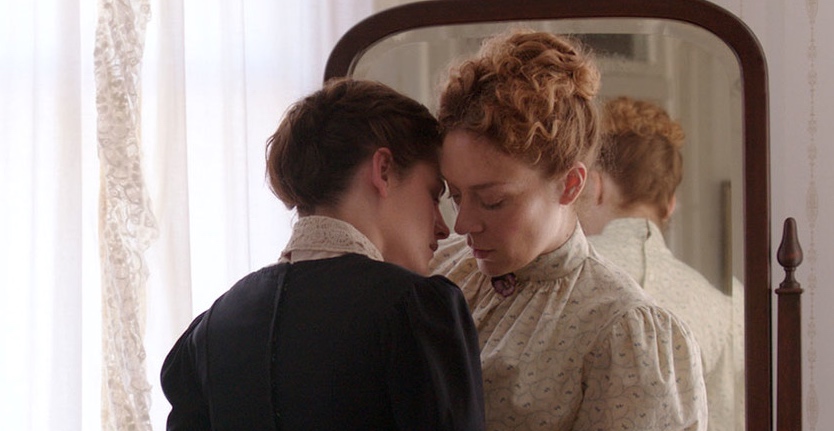 Starring Kristen Stewart and Mackenzie Davis in the lead roles, 'Happiest Season' is directed by Clea DuVall ('Looking for Alaska', 'The Intervention'), who has also written the screenplay for the film, along with Mary Holland. It follows the story of a woman who has planned to serve her girlfriend with a marriage proposal. It is supposed to happen when they get together for her family's annual holiday party. But this great feeling soon turns into an embarrassing and heart-breaking affair for her when she discovers that her partner hasn't yet come out to her family that is conservative. The film is produced by Marty Bowen ('The Twilight Saga', 'First Man', 'The Maze Runner') and Isaac Klausner ('Love, Simon', 'The Fault in Our Stars').
12. To All the Boys: P.S I Still Love You (February 12, 2020)
Noah Centineo was crowned as Internet's boyfriend after he played one after another role of the boys that sweep you off your feet. He began that streak with 'To All the Boys I Have Loved Before'. The film is based on the book of the same name by Jenny Han. It followed in the footsteps of the book's popularity and quickly became the most popular teen romance drama of the year. The film sequel picks up the story from the book sequel. All the main cast of the series has returned to shed more light on the romantic adventures of Lara Jean.
11. The Lovebirds (April 3, 2020)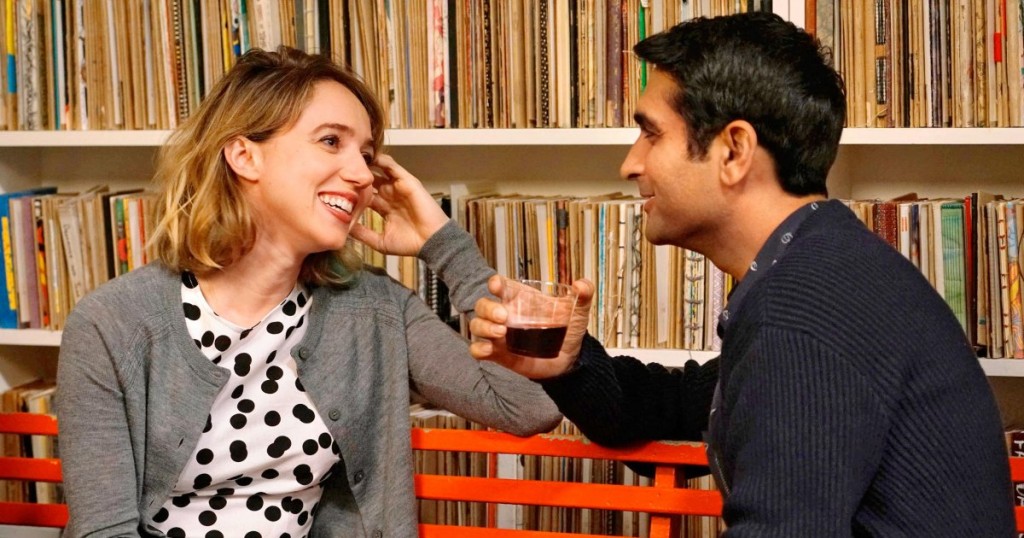 The last time Kumail Nanjiani got involved in a romantic comedy, it turned out to be 'The Big Sick'. The film received critical praise and received an Academy Award nomination for Best Original Screenplay. Now, he is back at playing the lead of another rom-com, this time, paired with Issa Rae. 'The Lovebirds' is directed by Michael Showalter, who had also helmed 'The Big Sick' and has also worked on 'Wet Hot American Summer franchise'. The film follows Nanjiani and Rae's characters as the couple who are about to break-up but are distracted by a murder. They become the suspects and while trying to clear their names of it, discover more things about each other and their relationship.
10. All the Bright Places (2020)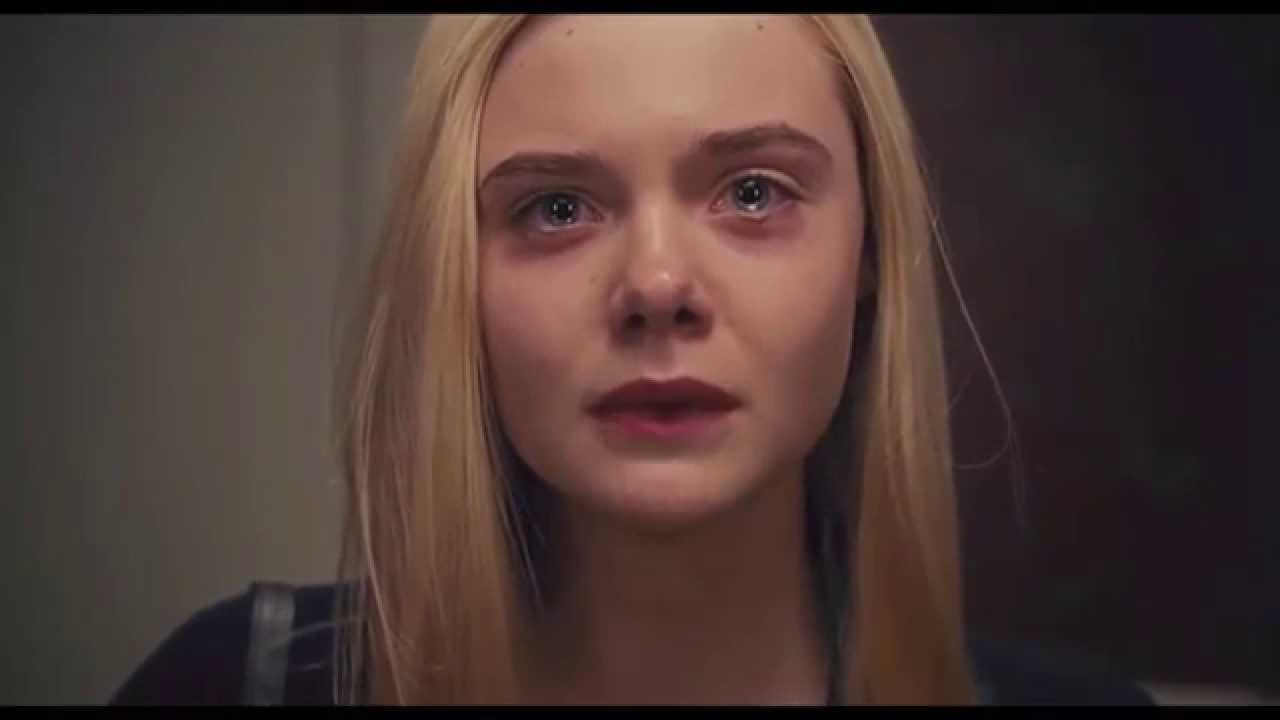 'All the Bright Places' is a book written by Jennifer Niven, who has adapted the story for the screen, along with Liz Hannah (who has also written the screenplay for 2017's 'The Post').
The story focuses on Violet and Theodore. Both of them are going through some hard times, the things that happened in their family have had a tremendous impact on their psyche. Violet is dealing with the survivor's guilt after her sister's death and unobserved by everyone, her depression is escalating. Something similar is happening to Theodore. Coincidentally, both of them decide to commit suicide on the same day at the same place. When they see each other there, they are taken by surprise and come to know about each other's condition. Will they be able to help each other heal?
The story is centred around themes like depression and mental disorders in teens, and how these things easily go unattended. The story is pretty solid, and you might want to read the book before the film is released (if you are that kind of person). Elle Fanning ('Maleficent', 'The Neon Demon') and Justice Smith ('Jurassic World: Fallen Kingdom', 'Pokémon: Detective Pikachu') play the lead pair.
9. Luci and Desi (TBA)
Lucille Ball and Desi Arnaz were a star couple in Hollywood back in the 40s and 50s. They found tremendous success in their collaborative careers and created the Desilu Productions which produced shows like 'I Love Lucy', 'Star Trek' and 'The Untouchables'. While their professional life was a success, not much can be said about their personal lives. There were a lot of upheavals in their story. Desi's womanising personality and increasing alcoholism were one of the major factors to cause a rift in their relationship.
This film tells the story of their magnificent, yet doomed, love. Aaron Sorkin (the director of 'Molly's Game') is set to direct the film, while Cate Blanchett has been signed for the role of Ball. The search is on for Desi's character, and some interesting choices are being contemplated. Let's see how it turns out!
Read More: Upcoming Sci-Fi Movies
8. Monday (2020)
Sebastian Stan has become a Hollywood heart-throb, thanks to his role as Bucky Barnes/The Winter Soldier/The White Wolf in the Marvel's Cinematic Universe. His role of Tonya Harding's husband in 'I, Tonya' brought him a lot of praise, and he also appeared in 'Destroyer', in which he stars alongside Nicole Kidman. Amongst all these serious roles, he has been cast in a romantic comedy that is already making his fans swoon.
Starring alongside Denise Gough, in this film, Stan plays the role of Mickey who meets a woman named Chloe (Gough) while they are traversing through the beautiful sites of Athens. Time is ticking on their romance because Chloe has already packed her bags and will be leaving for America soon. But, this also gives the couple a free pass to do all the crazy things that they can in their limited time. A tale of wild romance in the setting of picturesque Athens with a pair of attractive protagonists. What more do you need from a romance flick?
7. Legally Blonde 3 (May 8, 2020)
Back in 2001 came a film that aimed at breaking, and perhaps maintaining, a lot of stereotypes. It tells the story of Elle Woods, a blonde, sorority girl who is basically everything people think a typical rich girl would be like! When Elle's boyfriend dumps her, stating that she is too immature and un-serious for him, she decides to get him back by changing her ways. Like her ex, she enrols in Harvard for a law degree, and after some effort, succeeds to get admission. Then begins her struggle to fit in with the "serious" crowd of Harvard. We all know how the story ends.
In fact, there is also a second film that followed in the success of the first one. A couple of television remakes and musicals and sequels happened after that, but none of them came close to the quality of the originals, basically because they didn't have Reese Witherspoon. But she is back to put herself into the shoes of Elle Woods now. While the plot is kept under wraps, a release date has already been fixed for the film.
Read More: Upcoming Video Game Movies
6. Disenchanted (TBA)
Ever since Disney started making fairy-tales, we have seen all sorts of princesses. Their characters and the fates have evolved over the years. Giselle, played by Amy Adams, is one of those typical princesses, yet different from all the ones that we had met before. Her story takes a different turn than her contemporaries when she decides to give up the prince to whom she was betrothed, and pursues a completely different life with a person that she actually chooses for herself. But that was years ago. Giselle got her happily ever after and we all went home. All we were left with were a bunch of questions.
What is happily ever after, anyway? What became of Giselle and her friends? 'Disenchanted' is set to answer all these questions. Amy Adams is expected to return for her role, as she has stated that she "won't let anyone else play Giselle". Patrick Dempsey and, perhaps, James Marsden might return as well. A script is in works and it'll be interesting to see how it all turns out.
Read More: Upcoming Comic Book Movies
5. Prince Charming (TBA)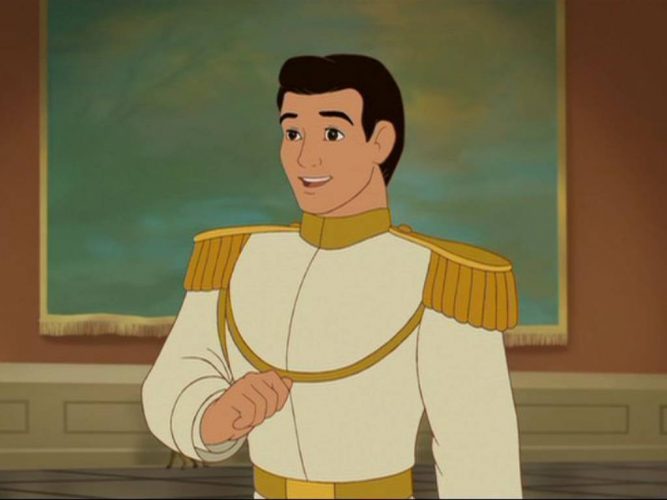 A lot is happening at the headquarters of Disney (or wherever their secret lair is where they concoct beautifully heart-breaking stories that make us laugh and cry at the same time)! There are so many projects in line for the fans of Disney, and it is going to get better because the production house is digging up all sorts of stories, especially of the characters that escaped attention for so long despite being important parts of the tales told over the years. Prince Charming is one of them.
Disney princesses have their own status in the world, and as the times have progressed, the stories of princesses have deviated from the attachment with any sort of prince. Where does that leave the poor prince? Well, fret not! Disney has decided to take this matter in their hands and is now giving a proper story to Prince Charming. The plot is still in works and we have no idea about the story or the actor who will be cast in the role, but it has got us excited nonetheless.
Read More: Upcoming Fantasy Movies
4. Wicked (2021)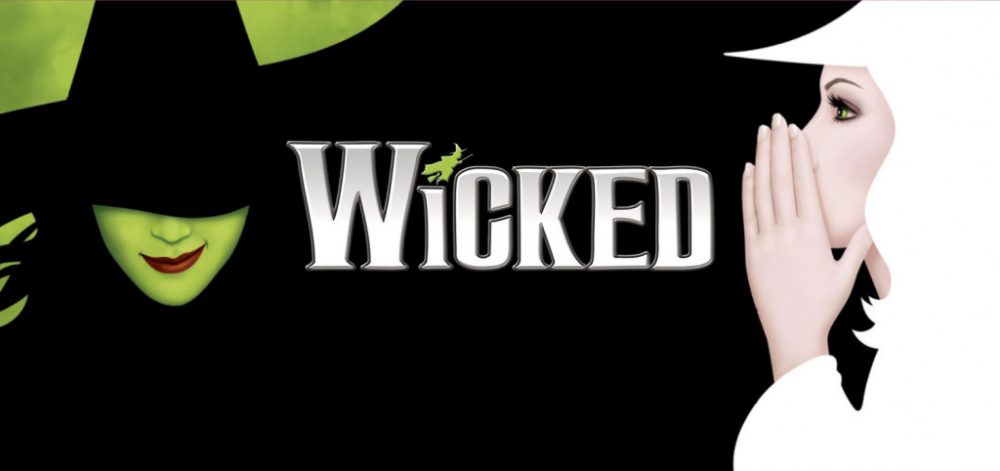 'The Wizard of Oz' is one of the most popular stories and it has delivered some unforgettable characters. The Wicked Witch of the West is one of them. With Dorothy's landing in Oz, we get to meet both good and evil characters and understand why they put "wicked" in front of the name of the green coloured witch. But, like every character, this villain has a backstory too! And this is what the upcoming musical 'Wicked' is set to explore. It starts at the time when Elphaba was still considered one of the good people. Exploring her history with Glinda the Good Witch, the film traces their time together, along with their conflict over various things, the most prominent of them being romance. With the same love interest, Glinda and Elphaba clash against each other and this paves the way for the future of the green witch.
Read More: Upcoming LGBT Movies
3. Seducing Ingrid Bergman (TBA)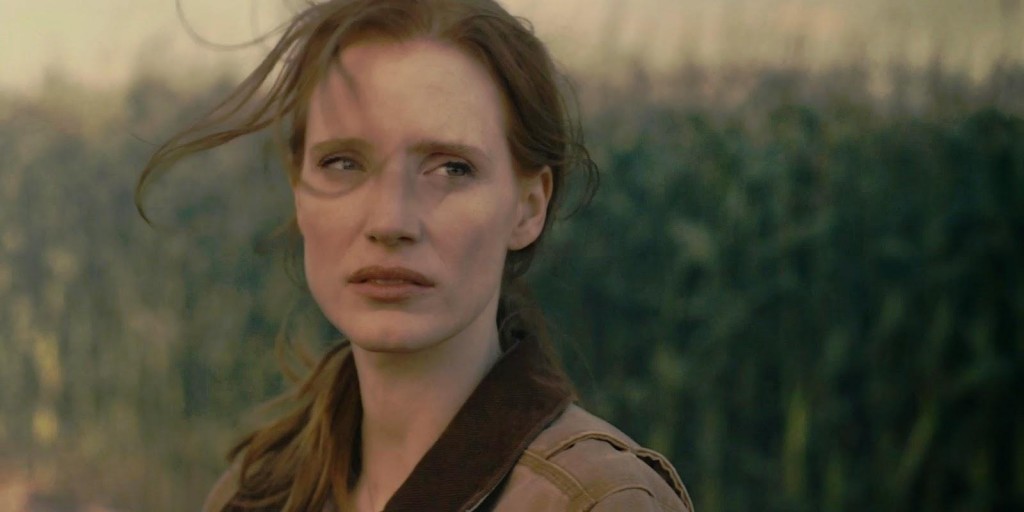 Ingrid Bergman is one of the most celebrated actresses of Hollywood. She had quite a lucrative career with films both critically and commercially successful under her belt. She is an icon for the image of an American woman (even though she was Swedish). But while on the outside, everything seemed perfect for her, she was a normal human being with problems that could haunt anyone's life. One of the dilemmas that she found herself in was when she met Robert Capa. Bergman was married back then and Capa was a war photographer working in Paris, after his recent job in Germany. Their meeting happened on a whim and culminated into a passionate affair that put both of them in a very difficult position.
The film is based on the book of the same name by Chris Greenhalgh. Jessica Chastain has been cast to play the role of Bergman while James Mangold is set to direct the film.
2. Emma (February 21, 2020)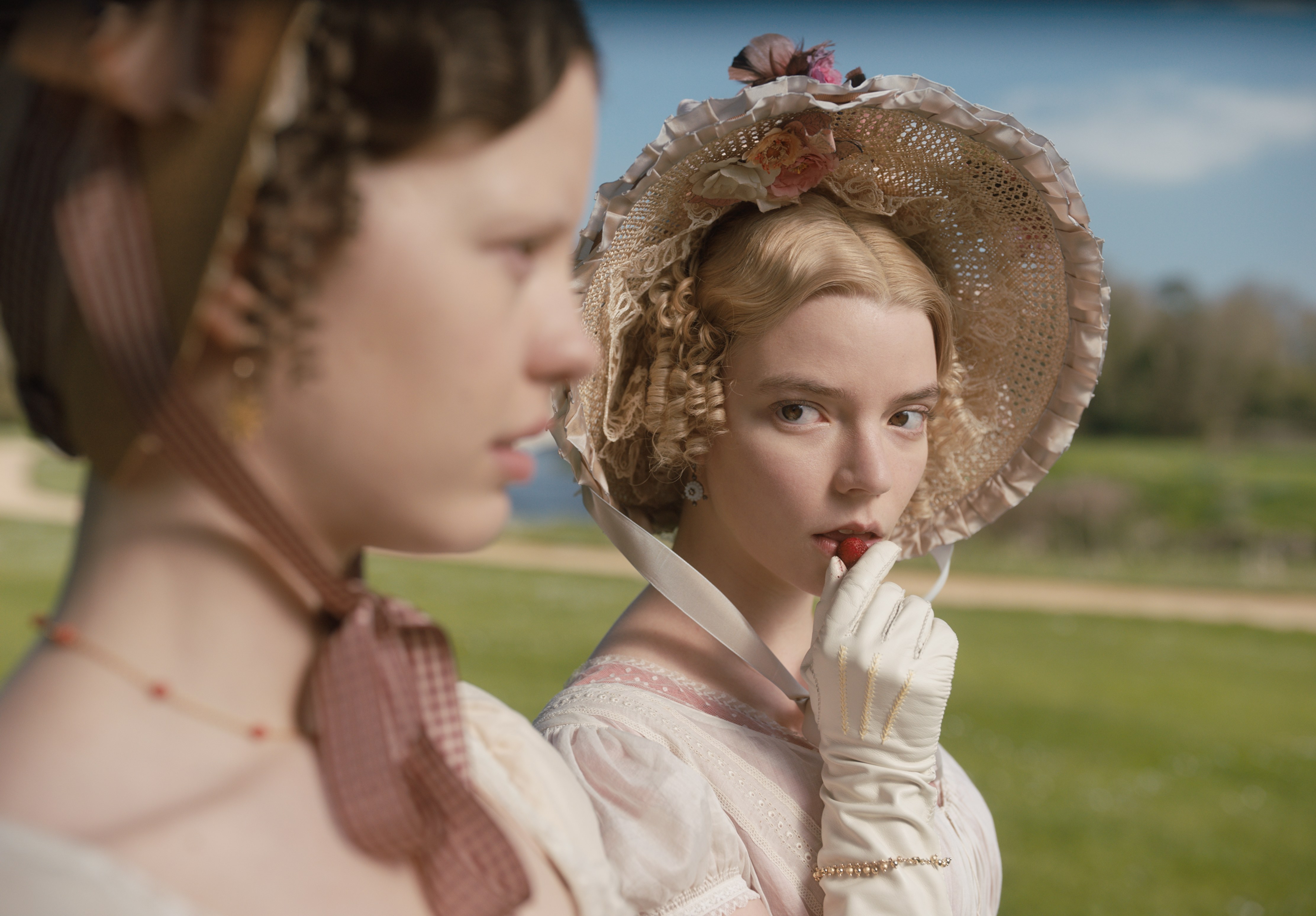 Jane Austen's books are known for complicated female characters at the front and the romantic figures (most popular of them Mr Darcy) that make you swoon. 'Emma' is one of her best and most popular works. It has been adapted for the screen a number of times before, and in 2020, it is set to witness yet another rendition. The screenplay is written by Eleanor Catton, who won the 2013 Man Booker Prize for her book, 'The Luminaries'. It is directed by Autumn de Wilde, who is making her directorial debut with this film.
In the lead role, we have Anya Taylor-Joy. She plays the role of the titular heroine who is a queen bee looking to meet her match. Johnny Flynn ('Genius', 'Lovesick') portrays the role of George Knightley. The supporting cast includes Bill Nighy, Mia Goth ('Suspiria', 'A Cure for Wellness'), Miranda Heart, Callum Turner ('Fantastic Beasts: The Crimes of Grindlewald'), Josh O'Connor ('The Crown'), Rupert Graves and Gemma Whelan.
Read More: Best Adventure Movies of the 2010s
1. West Side Story (December 18, 2020)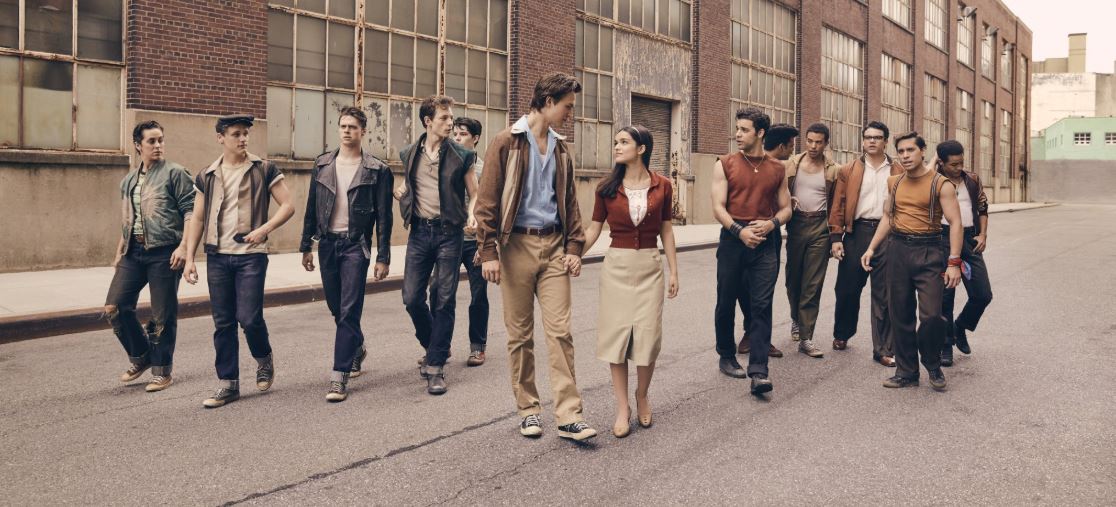 William Shakespeare's timeless romance, 'Romeo and Juliet', has been brought on the screen a great many times. A number of stories have sought inspiration from it, with the writers and filmmakers adding their own twist in the mix. One of the most famous and celebrated adaptations of the Bard's play is West Side Story by Stephen Sondheim. The musical received a film adaptation back in 1961. The film received immense critical praise and won ten Academy Awards out of the eleven that it was nominated for.
The story is returning to the big screen once again, this time under the direction of legendary filmmaker, Steven Spielberg. The screenplay is written by Tony Kushner, who is a Pulitzer Prize winner with Academy Award nominations under his belt. He has also teamed up with Spielberg on films like 'Munich' and 'Lincoln'. Set in New York of 50s, 'West Side Story' follows the romance of Tony and Maria, two teenagers who fall in love despite the animosity between their families. The film has Ansel Elgort ('The Fault In Our Stars') and Rachel Zegler in the lead roles.
Read More: Best Disney Movies of the 2010s