Over the years, through biographical films, we have seen stories that have changed the way we think about everything. The age-old formula of converting true stories into films has always worked for Hollywood. In the world of fiction, people sometimes crave reality. In the times of dwindling attention span, documentaries are off the list for an average movie-goer because (let's be honest) they don't draw you in the way a feature film does. So, biopics or movies based on true stories are the best forms of entertainment when telling a factual story like a fiction.
At this point, the question that might be circling your mind is what are the next movies based on real-life? Well, the good news is that we have a clear answer to that question. Here's the list of upcoming movies based on true stories scheduled to release in 2020 and 2021.
28. I Still Believe (March 20, 2020)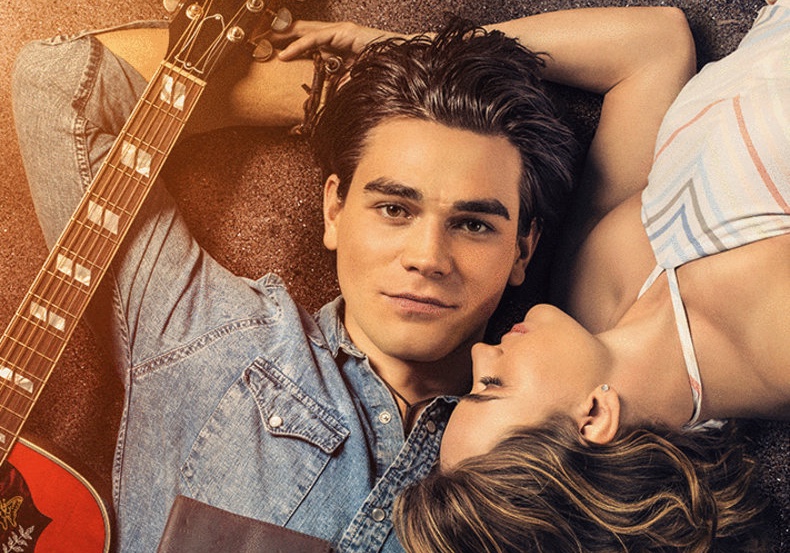 Based on the life of singer-songwriter, Jeremy Camp, this film stars K.J Apa ('Riverdale') and Britt Robertson ('Under the Dome') in the lead roles. Directed by Erwin Brothers, it follows the singer's relationship with his first wife. Taking notes from his memoir, it focuses on the early years in his career, and how he met and fell in love with Melissa Lyn, who would later become his wife. A tragedy in their love story strikes when Melissa is diagnosed with a terminal disease.
27. Stardust (May 1, 2020)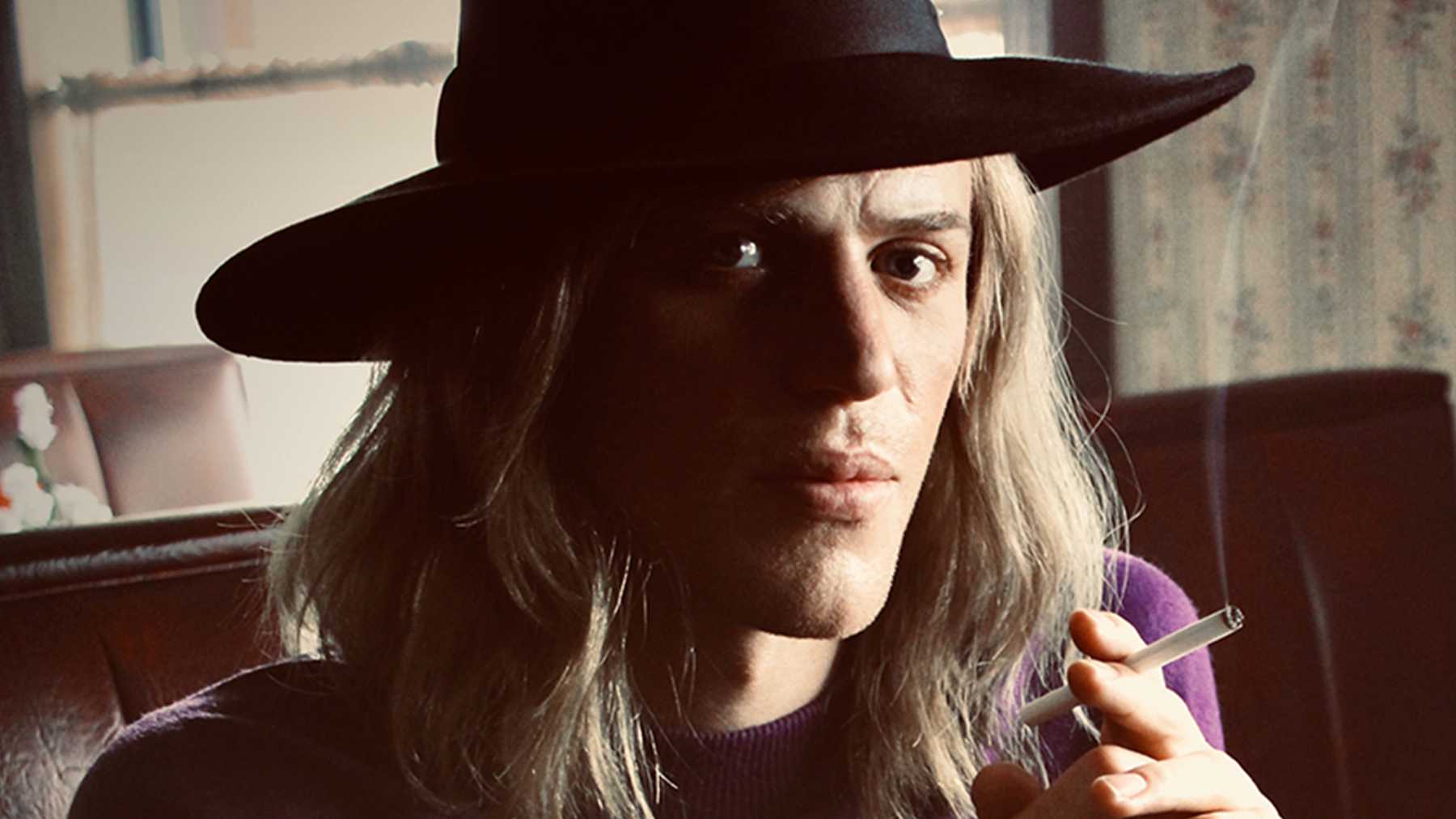 Focusing on the part of David Bowie's life that gave rise to his alter-ego, Ziggy Stardust, this film stars Johnny Flynn ('Genius', 'Lovesick') in the lead role. It follows the singer in his 20s, on his first road-trip to America and the events that lead to his exploration of a new him. The film is directed by Gabriel Range, from a screenplay by Christopher Bell and Range. It stars Jena Malone, Marc Maron and Aaron Poole in the supporting roles. Unlike other biographical films based on the lives of musicians, this one won't feature Bowie's songs, as the producers don't have the rights for the music, neither do they have the approval of his family.
26. Respect (August 14, 2020)
Aretha Franklin is a celebrated singer, well known for her association with civil rights activism. Made under the banner of Metro Goldwyn Mayer, the film stars Academy Award-winner Jennifer Hudson ('Dreamgirls') in the lead role. The supporting cast includes Forest Whitaker ('The Last King of Scotland'), Marlon Wayans, Marc Maron, Tate Donovan, Tituss Burgess ('Unbreakable Kimmy Schmidt') and Mary J. Blige. It begins with the early years of her life and charts the trajectory of her success to international fame. It is directed by Liesl Tommy, from a screenplay by Tracey Scott Wilson, known for her work on 'The Americans' and 'Fosse/Verdon'.
25. Tesla (September 10, 2020)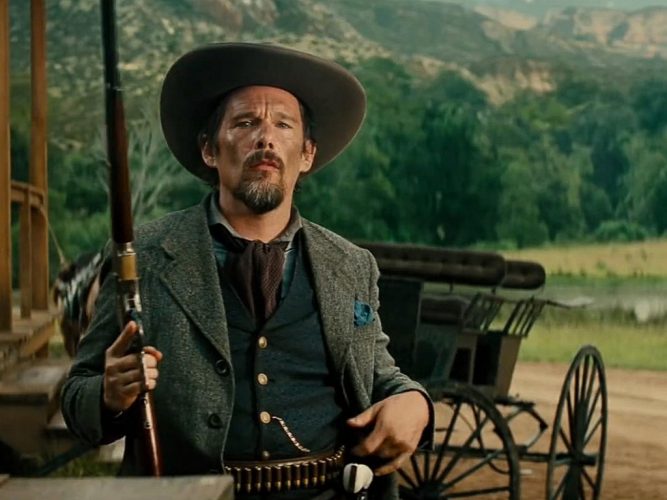 The rivalry of genius inventors Nikola Tesla and Thomas Edison is not a secret. The men were of very competitive spirits, and their quest to outdo each other has often been used in various films and TV shows. In the film directed by Michael Almereyda, it follows the intriguing story of Tesla and his clashes with Edison. It stars Ethan Hawke, who has previously collaborated with the director on 'Hamlet', in the lead role. Kyle MacLachlan plays the role of Edison. The additional cast includes Eve Hewson, Hannah Gross, Jim Gaffigan, Josh Hamilton and Lucy Walters.
24. The Trial of the Chicago 7 (September 25, 2020)
'The Trial of the Chicago 7' follows the story of the seven men who were charged with conspiracy and inciting to riot, among a bunch of other crimes. Written and directed by Academy Award winner, Aaron Sorkin, it follows the course of their trial and how they managed to get out of it. The film features an ensemble cast of Sacha Baron Cohen, Eddie Redmayne, Yahya Abdul-Mateen, Jeremy Strong, Joseph Gordon-Levitt, William Hurt and Michael Keaton.
23. Resistance (November 12, 2020)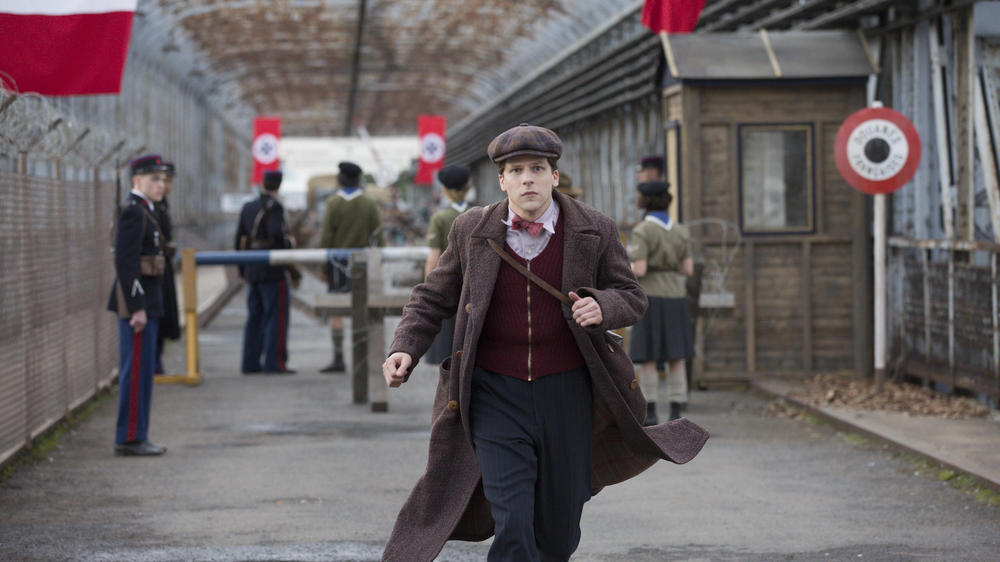 Marcel Marceau was a French actor, best known for his work as a mime actor. He gained a reputation for taking over the persona of Bip the Clown. He was also an active part of the French Resistance in the Second World War, and this is the event which becomes the focus of 'Resistance'. Starring Jesse Eisenberg in the lead role, it is directed by Jonathan Jakubowicz, known for making Academy Award-nominated film, 'Secuestro Express'. The supporting cast includes Ed Harris, Edgar Ramirez, Clemence Posey, Matthias Schweighofer and Bella Ramsey.
22. Bad Blood (2020)
Tagged as one of the world's most disappointing leaders by Fortune, Elizabeth Holmes has lived a life that seems to be tailor-made for movies. She gained recognition when she claimed to have come up with a way to revolutionise blood testing. She made a lot of money and got herself in the list of wealthiest self-made billionaires. A year later, her net worth fell to zero dollars and she was charged with fraud. By now, there have been documentaries and podcasts made about her. 'Bad Blood' brings her story to the silver screen. Directed by Adam McKay, the film stars Jennifer Lawrence in the lead role.
21. King Richard (November 25, 2020)
Serena and Venus Williams are the power duo when it comes to tennis. They have broken and created records and have become legendary figures in the game. If there is one person whom they owe their success to, it is their father. 'King Richard' tells the story of how Richard Williams, despite no prior experience in the sport, moulded his daughters into the stars that they are now. Based on a screenplay by Zach Baylin, the film is directed by Reinaldo Marcus Green. Will Smith is said to have been cast in the lead role, however, the decision has received flak from the people who are calling the filmmakers out on colourism.
20. Mank (2020)
Based on the screenplay written by his late father, Jack Fincher, Academy Award-nominated David Fincher has directed this film. Production of Netflix, it follows the life of screenwriter Herman J. Mankiewicz, who is known for writing the script of 'Citizen Kane' which earned him an Academy Award. It also became a point of contention between him and director Orson Welles. It stars Gary Oldman in the lead role with Amanda Seyfried, Lily Collins, Tuppence Middleton, Charles Dance and Tom Burke appearing as the supporting characters.
19. Louis Wain (2020)
Written and directed by Will Sharpe, this biographical drama follows the story of Louis Wain. He was an English artist, best known for his paintings of cats. His eccentric style is inimitable, and he gained a reputation for it. However, there were also many struggles in his life, and that is what the film is based on. It stars Benedict Cumberbatch in the lead role, and Claire Foy ('The Crown') plays the role of his wife Emily Richardson-Wain. Andrea Riseborough ('Birdman'), Toby Jones, Hayley Squires and Stacy Martin star in the supporting roles.
18. The Eyes of Tammy Faye (2020)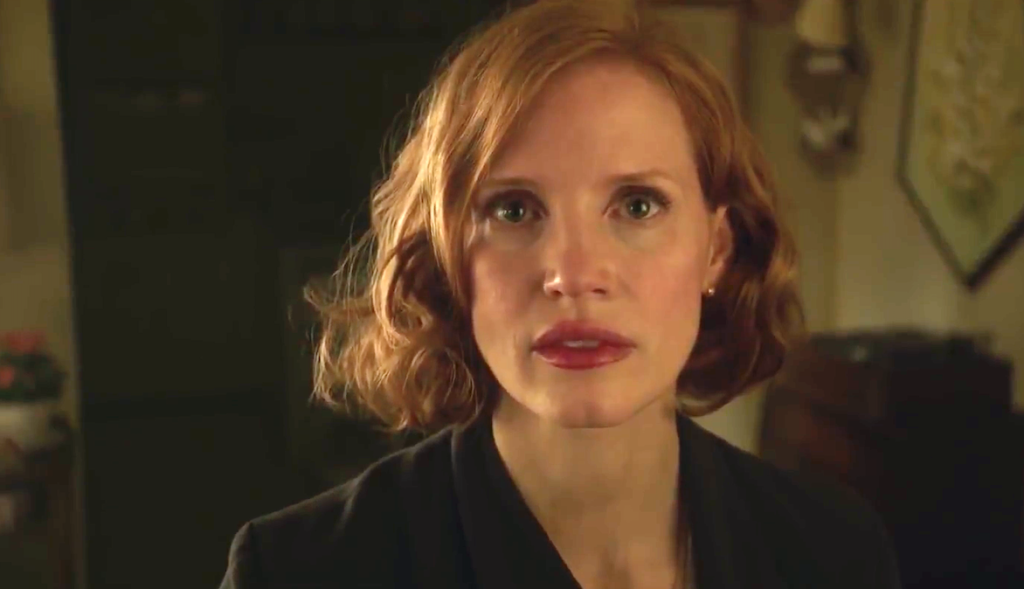 Based on the documentary of the same name, which itself is based on the life of televangelist Tammy Faye and her ex-husband Jim Bakker, this film follows their life and career and the eventual conviction of Bakker on numerous counts of fraud. Based on the screenplay by Abe Sylvia, it is directed by Michael Showalter, known for making films like 'The Big Sick' and 'Wet Hot American Summer franchise'. Jessica Chastain and Andrew Garfield star in the lead roles. The supporting cast includes Cherry Jones, Sam Jaeger, Vincent D'Onofrio and Gabriel Olds.
17. Fonzo (2020)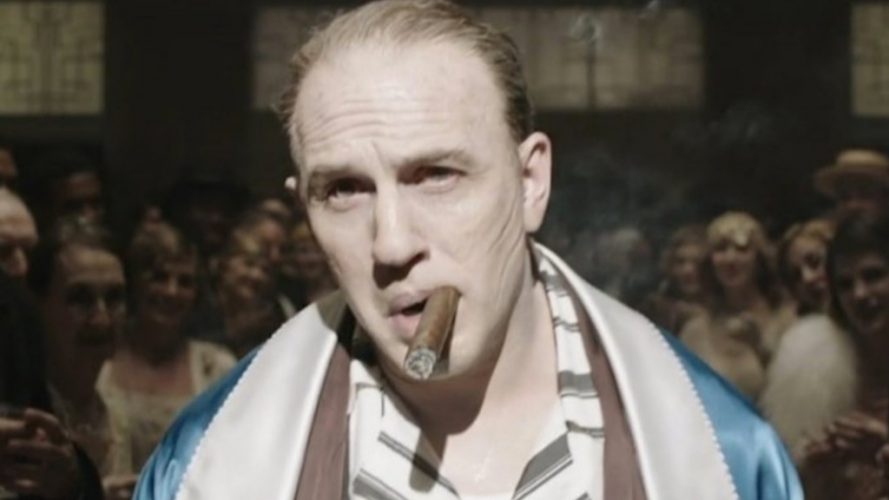 Every human being is unique and has a knack for something different. While some people are good at Maths, others have a taste for art. Some people use their intelligence and resources for the welfare of their society, while others take a totally different direction. We have heard all sorts of stories about criminals, which have inspired so many movies and TV shows.
While most of them meet their end even before they can crack the surface, there are others who go deep in the underbelly of the criminal world and leave a mark on the world. The bloodier it is, the better they are remembered for it. Al Capone was one such criminal. He worked his way up in the Italian mafia and was primarily active during the Prohibition Era. His life story, like that of others in his business, did not end so well. But there were so many upheavals in his criminal career that his story will make a great screenplay. And so, it has! Tom Hardy is set to play the titular character.
16. Ironbark (2020)
'Ironbark' is based on the true events which culminated into the involvement of a British businessman named Greville Wynne forming a collaboration with the CIA. Set during the Cold War, it tells the story of how Wynne became a key figure in ending the Cuban Missile Crisis with the help of his Russian connection, whose covert name was Ironbark, hence the title of the film. Benedict Cumberbatch has been signed to play the role of Wynne. Rachel Brosnahan (from 'The Marvellous Mrs Maisel') stars alongside him in a key role.
15. Irena Sendler (TBA)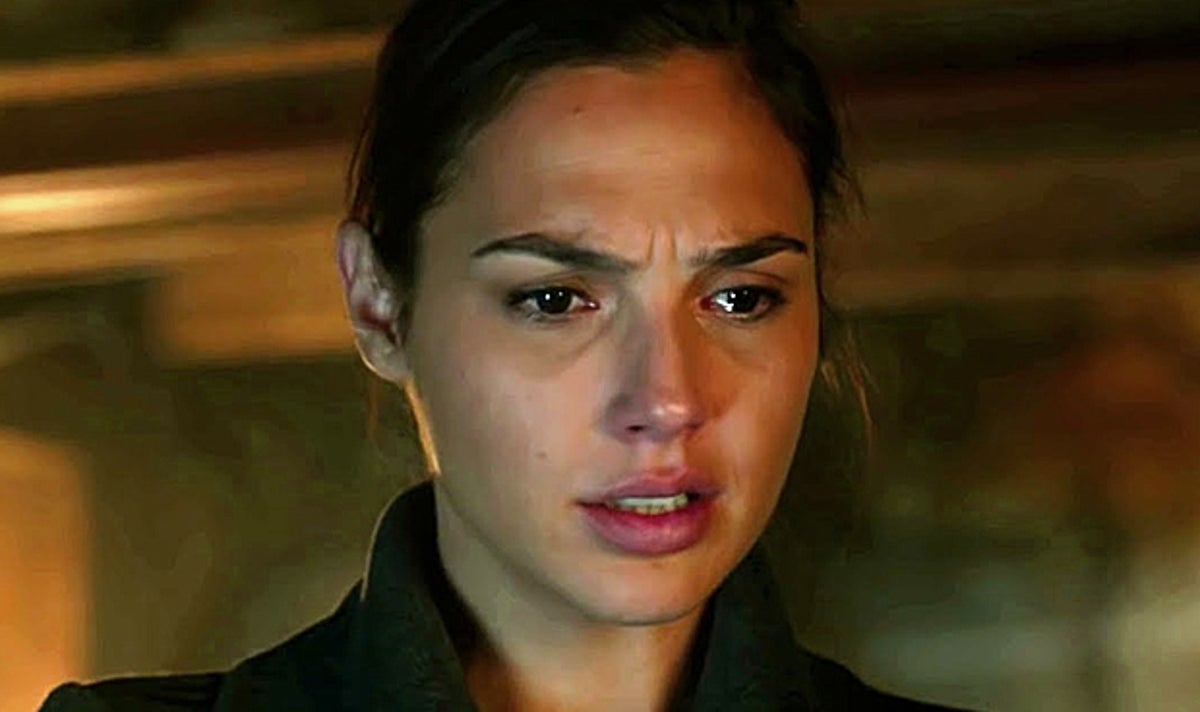 Irena Sendler is a Polish figure, known for her heroic acts during the Second World War. She is known for smuggling out thousands of Jewish children from the Warsaw ghetto. She was indulged in getting false identification for them and keeping them safe from the clutches of the Nazis. Gal Gadot has picked up the project as the producer as well as the lead actress. The screenplay is written by Justine Juel Gillmer. It is the first film to be produced by the newly-formed production house of Gadot and her husband. The film has been pegged as a historical thriller.
14. Spinning Gold (TBA)
'Spinning Gold' is directed by Timothy Scott Bogart and follows the life of his own father, Neil Bogart. The man is credited as the founder of the Casablanca Records which became the site of the discovery of some of the best musicians and singers of that era. The film stars Broadway actor, Jeremy Jordan ('American Son', 'Supergirl') in the lead role. Samuel L. Jackson appears in the role of George Clinton, with Kenan Thompson, Jason Isaacs, Jason Derulo, Michelle Monaghan and Neil Patrick Harris appearing as the supporting cast.
13. Next Goal Wins (TBA)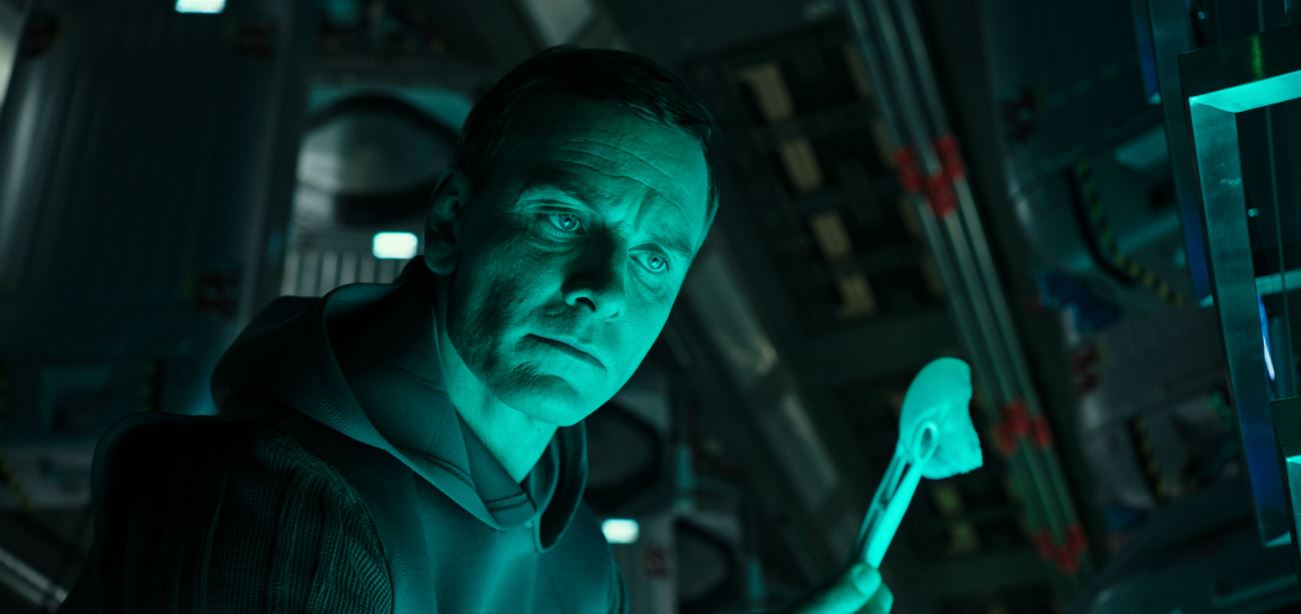 If you love sports movies that follow the stories of loser teams that are beaten into shape by a tough coach to become the ultimate champions, then Taika Waititi has a treat for you. The 'Thor: Ragnarök' director has written the script, along with Iain Morris, that uses the 2014 British documentary on Dutch coach Thomas Rogen to build a plot for 'Next Goal Wins'. The lead role is played by Michael Fassbender, and the supporting cast includes Elisabeth Moss, Rhys Darby, Rachel House and Angus Sampson.
12. Entering Hades (TBA)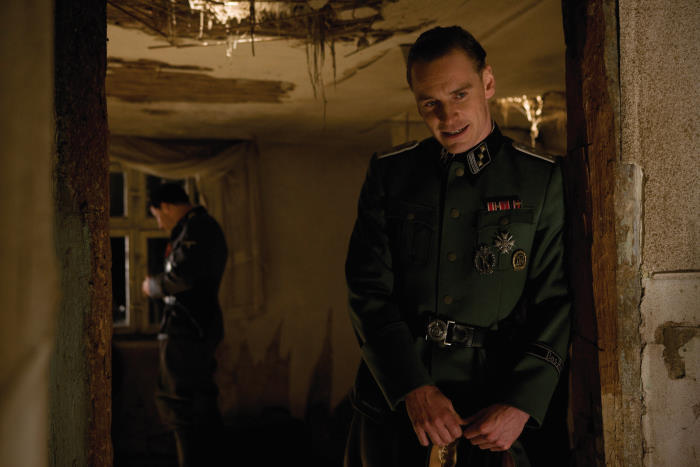 Johann Unterweger was an Austrian serial killer who is known to have killed a bunch of women spread over various countries. He was a journalist who had been hired to write about crime in LA, and it is during this time that he committed those murders, while also possibly covering them for work. 'Entering Hades' follows his story and stars Michael Fassbender in the lead role. It is produced by Bob Cooper, Richard Saperstein, Conor McCaughan and Daniel Emmerson. Alexandra Dinelaris has written the screenplay.
11. Newsflash (TBA)
Set on the day of the assassination of the US President John F. Kennedy, 'Newsflash' follows the story of the reporters who covered the event. Based on a script by Ben Jacoby, it stars Chris Pine as the newscaster Walter Cronkite, who became "the most trusted man in America", and Mark Ruffalo as the CBS producer who worked with him through it all. The film's search for its director ended with Alfonso Gomez-Rejon ('Me and Earl and the Dying Girl'), with David Gordon Green's name having been attached with the project at one point of time. It is produced by Greg Silverman and Adam Kolbrenner.
10. Thrilla in Manila (TBA)
Academy Award-winning director Ang Lee has taken up the task to bring the final boxing match between Muhammad Ali and Joe Frazier on the silver screen. Based on the screenplay by Peter Morgan ('The Crown', 'Bohemian Rhapsody'), the film has been a long-gestating project. Several names have been attached to the project, however, there have been no confirmations as of yet. The progress seems to be on a snail's pace, however, Lee is very interested in making in the film, so it is only a matter of time.
9. Untitled Elvis Presley Biopic (October 1, 2021)
Warner Bros is making a film that is set in the formative years of "the king of rock and roll", Elvis Presley. The film is directed by Baz Luhrmann ('The Great Gatsby'). Austin Butler, known for his roles in 'Once Upon a Time in Hollywood' and 'The Shannara Chronicles', has been cast in the lead role, alongside Tom Hanks who plays the role of Presley's manager, Col. Tom Parker. It focuses on the relationship between the rising star and his manager, and how their collaboration paves way for him to become one of the biggest names in the music industry.
8. Untitled Teddy Pendergrass Movie (TBA)
The R&B singer, Teddy Pendergrass's rise to fame is an exceptional story in itself. However, it is the part where he meets with a career and life-destroying tragedy that forms the premise of this film. Starring Emmy winner Tyrese Gibson in the lead role, it focuses on the fatal car crash that almost took away everything from the singer, and shows how he rose above it to make a strong comeback. The screenplay for the film has been written by Little Marvin, and Gibson serves as the producer, along with Donald De Line, Lee Daniels and Joan Pendergrass.
7. Steve McQueen Biopic (TBA)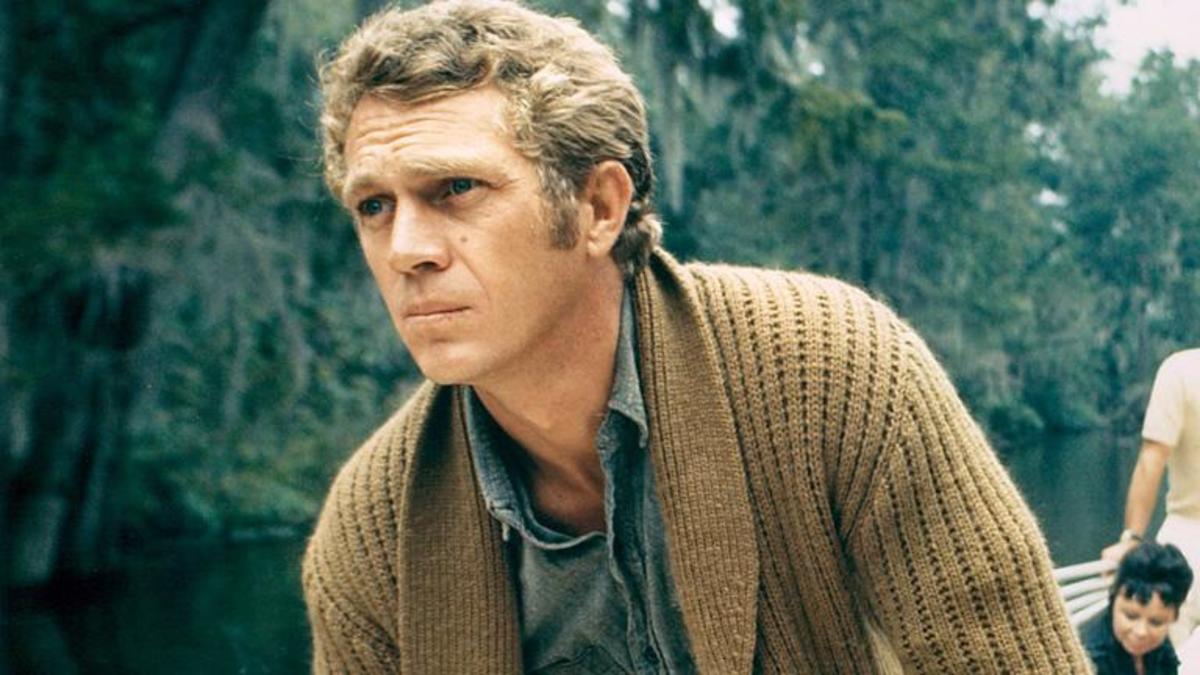 The King of Cool, Steven McQueen has been a Hollywood figure that a number of filmmakers have been wanting to make a film about. After the release of Marshall Terrill's biography of the actor, several directors and actors have shown their interest in turning it into a screenplay. Finally, Wonderfilm Media has secured the rights to the book and is set to turn it into a movie. It is produced by Jeff Bowler, Bret Saxon and Dan Grodnik, with Terrill serving as the executive producer alongside Mitchell Welch. No further details have been divulged about the plot and the casting, but the film is expected to show the crossing of the paths of McQueen with Charles Manson.
6. Luci and Desi (TBA)
Lucille Ball was one of the most well-known celebrities during the 30s and the 40s. She was an actress, a producer and a model, among other things. She is best known for her sitcoms like 'I Love Lucy' and 'Life with Lucy'. She started her career from scratch and turned it into a success story. Desi Arnaz was a musician and an actor, who co-starred with Ball in the show, 'I Love Lucy'. The two shared a close relationship and had even been married for about twenty years. Their love story was known to everyone and so was the problems of their married life. Desi was known for his womanising behaviour and could never let go of his alcoholism, which became a decisive factor in their separation. But does love end after the marriage is dissolved?
5. Mike Tyson Biopic (TBA)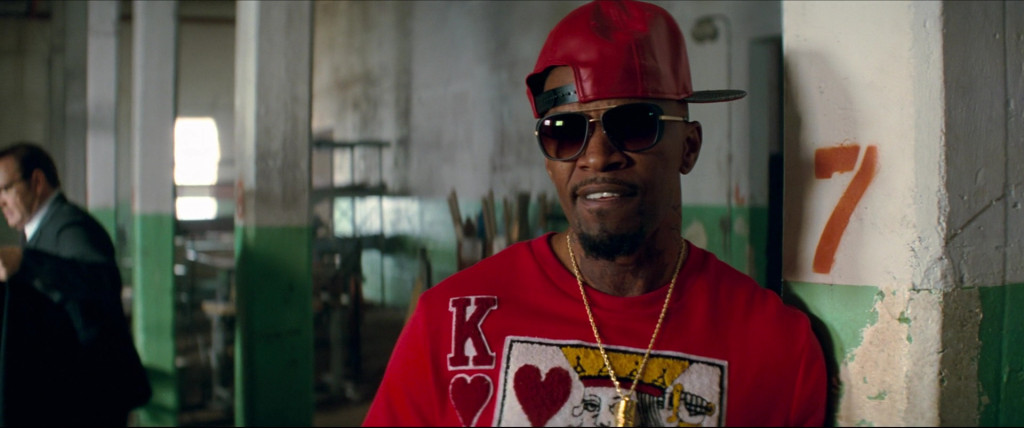 The story of success often makes a good story. And a add a bit of downfall in it, it becomes the perfect source for a screenplay. Mike Tyson is one of the most well-known personalities in the world. Even if someone isn't a fan of boxing, they know who Mike Tyson is. Even if they know nothing about him, people know that Mike Tyson is one of the most successful boxers of all time. He became a heavyweight champion at the age of just 20 odd years, and since then, went on to add many more titles to his name and trophies to his shelf. But a story is not complete without a tragedy and there was a fair share of bad things in Tyson's life. Rumours suggest that Martin Scorsese has taken an interest in making a film about his life; Jamie Foxx is set to play the lead character in the film.
4. Seducing Ingrid Bergman (TBA)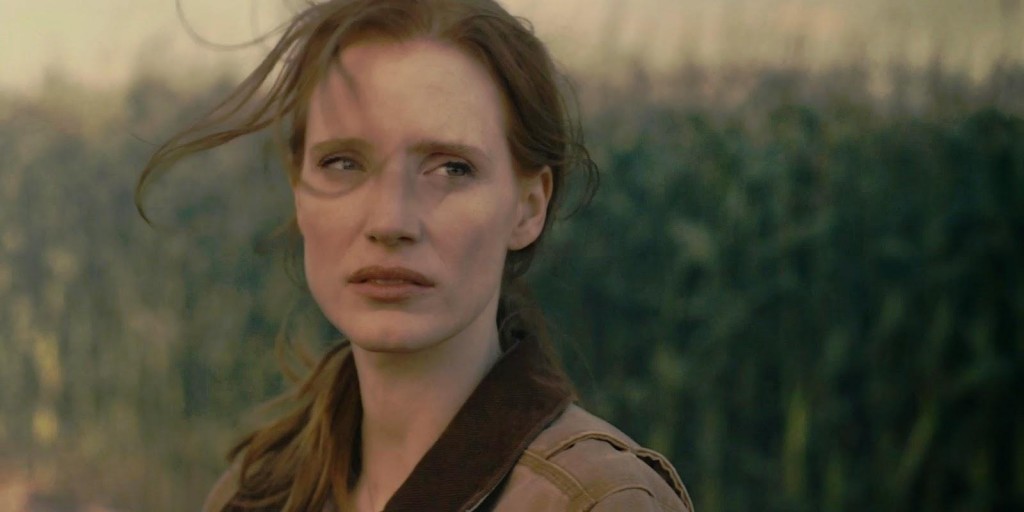 Ingrid Bergman is one of the most celebrated actresses of Hollywood. She had quite a lucrative career with films. both critically and commercially, successful under her belt. She was an icon for the image of an American woman (even though she was Swedish). But while on the outside, everything seemed perfect for her, she was a normal human being with problems that could haunt anyone's life. One of the dilemmas that she found herself in was when she met Robert Capa. Bergman was married back then and Capa was a war photographer working in Paris, after his recent job in Germany. Their meeting happened on a whim and culminated into a passionate affair that put both of them in a very difficult position. The film is based on the book of the same name by Chris Greenhalgh. Jessica Chastain has been cast to play the role of Bergman while James Mangold directs the film.
3. Roosevelt (TBA)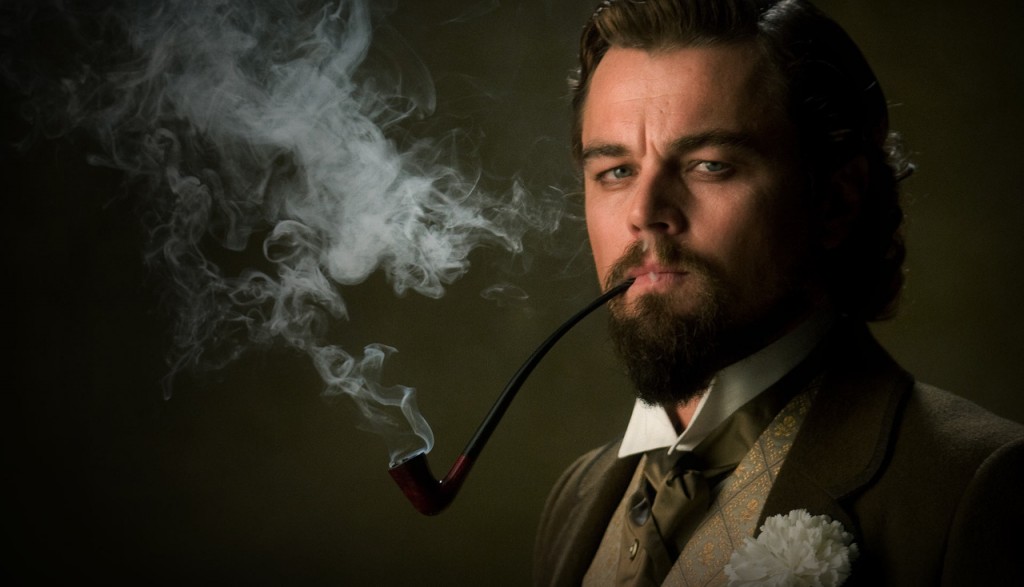 The collaboration of Leonardo DiCaprio and Martin Scorsese has brought us pictures like 'The Aviator', 'The Departed', 'Shutter Island' and 'The Wolf of Wall Street'. All these successful films from this duo have given us enough reason to be excited for their next collaboration together. Scorsese is working on a film about the 26th President of America, Theodore Roosevelt.
Considered one of the best Presidents, Roosevelt's life was rife with ups and downs. He did some monumental work in the making of America and remains the youngest President of the country. (He was made President at the age of 42 after the assassination of President McKinley.) He was known for his progressive ideas and some game-changing measures. Scorsese is a great storyteller and to tell the story of such a person you would need someone best at their job. There is no question on the acting talents of DiCaprio and it will be interesting to watch him as a Roosevelt. The film is still in pre-production, so which part of Roosevelt's life will be depicted in the film is still unclear. But, be sure to get a great film.
Read More: Upcoming Thriller Movies
2. A House in the Sky (TBA)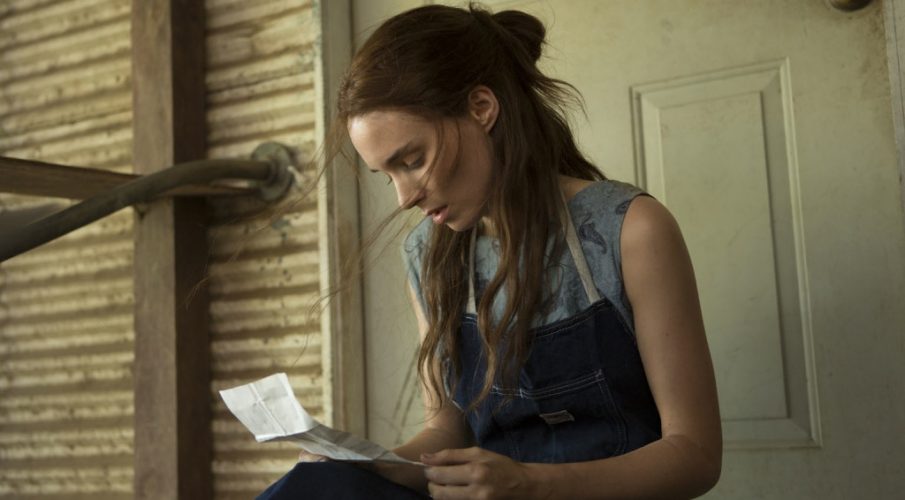 Bad things happen in everyone's life. If there is happiness, then there will be some austerity too. When problems befall us, we believe that this is the worst thing that has ever happened to anyone, and that "my problem is bigger than anyone else's problem". It isn't until we hear the stories of people who have survived in the most unimaginable of circumstances that reality is slapped on our face.
The next time you think you are going through hard times, you should think about Amanda Lindhout's story. Amanda was a journalist and she, along with her team, was kidnapped by a group of terrorists in Somalia. For about fifteen months, Amanda lived with her captors and was released when her share of the ransom was paid. For all these months, she went through all sorts of torture. She had to go beyond everything she had believed in to ensure her survival in the place that can easily break the willpower of a normal person.
Read More: Upcoming Movie Sequels
1. True American (TBA)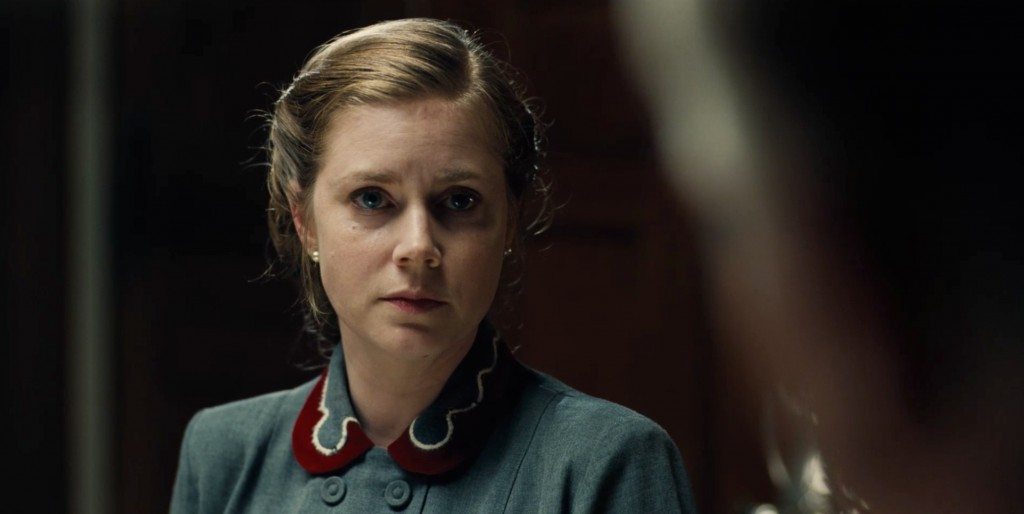 After playing a real-life personality in 'Vice' Amy Adams is set to portray another real person. She is in talks to work in 'True American'. Its premise explores the aftermath of the 9/11 attack. It focuses on the story of a Muslim immigrant who himself survives an attack and even works to spare his attacker from execution. The rest of the cast and the release date for the film haven't been fixed yet, however, some other big names, like Mark Ruffalo and Kumail Nanjiani, have been rumoured to be attached to the project.
Read More: Upcoming Movie Remakes