If you are left alone on a deserted island on the Pacific Ocean with all the necessities of life, including food, water, clothing, and dwelling; how would you react? Well, chances are that you won't enjoy the situation, for solitude is hardly solicited on purpose! Neither would we! However, there is one thing we can vouch for. We won't complain if we are given access to an infinite number of Hollywood movies. You might now ask why Hollywood! There is an answer to that as well. Hollywood has succeeded in drawing our attention like no other global cinema industry. We relate to Hollywood more than anything else. While we might admire the subtlety of European cinema and appreciate the genteelness of Japanese movies, we wouldn't be able to live without a staple supply of Hollywood movies. And what better way to document love for Hollywood than to prepare a list of the best directors? It has been more than a century since Hollywood has been producing movies. So, the task was indeed arduous. However, I had to do it. Here's the list of the 50 greatest directors to have ever worked in Hollywood.
50. Damien Chazelle
While he may be the director with the least experience on this list, Damien Chazelle is certainly one of the most talented auteurs in Hollywood today. Having made his mark rather early with his second film, 'The Whiplash', Chazelle went on to become the youngest winner of the directing prize in Oscar history for 'La La Land.' As someone who still has a long career ahead of him, he certainly will rise on this list if he keeps taking the risks he has in his relatively short career.
Read More: Movies That Might Make You Sick
49. Kathryn Bigelow

Bigelow started off with short films and then went on to direct her first features length film 'The Loveless'. Even though she kept directing films, she wasn't really noticed until 'The Hurt Locker', which catapulted her into becoming one of the most sought after directors after she became the first female to win the Best Director Oscar. Her next 'Zero Dark Thirty' turned out to be an even better film and had controversy not marred that film, we could have seen her win Best Picture award again. It is rather unfortunate though that she is the only female director on this list. That tells you how far Hollywood still has to go in terms of promoting female directorial talents.
Read More: Best Breakup Movies of All Time
48. Ron Howard

A crafty filmmaker and an appreciated actor, Ron Howard has donned both the positions with aplomb. For Howard, it is precision that marks his directorial style. Conventional yet experimental, Howard has succeeded in infusing both art and commerce in his ventures. Some of his most appreciated movies include such classics as 'Cocoon', 'Apollo 13', 'A Beautiful Mind' and 'The Da Vinci Code'.
Read More: Best Movie Theaters in the World
47. Cameron Crowe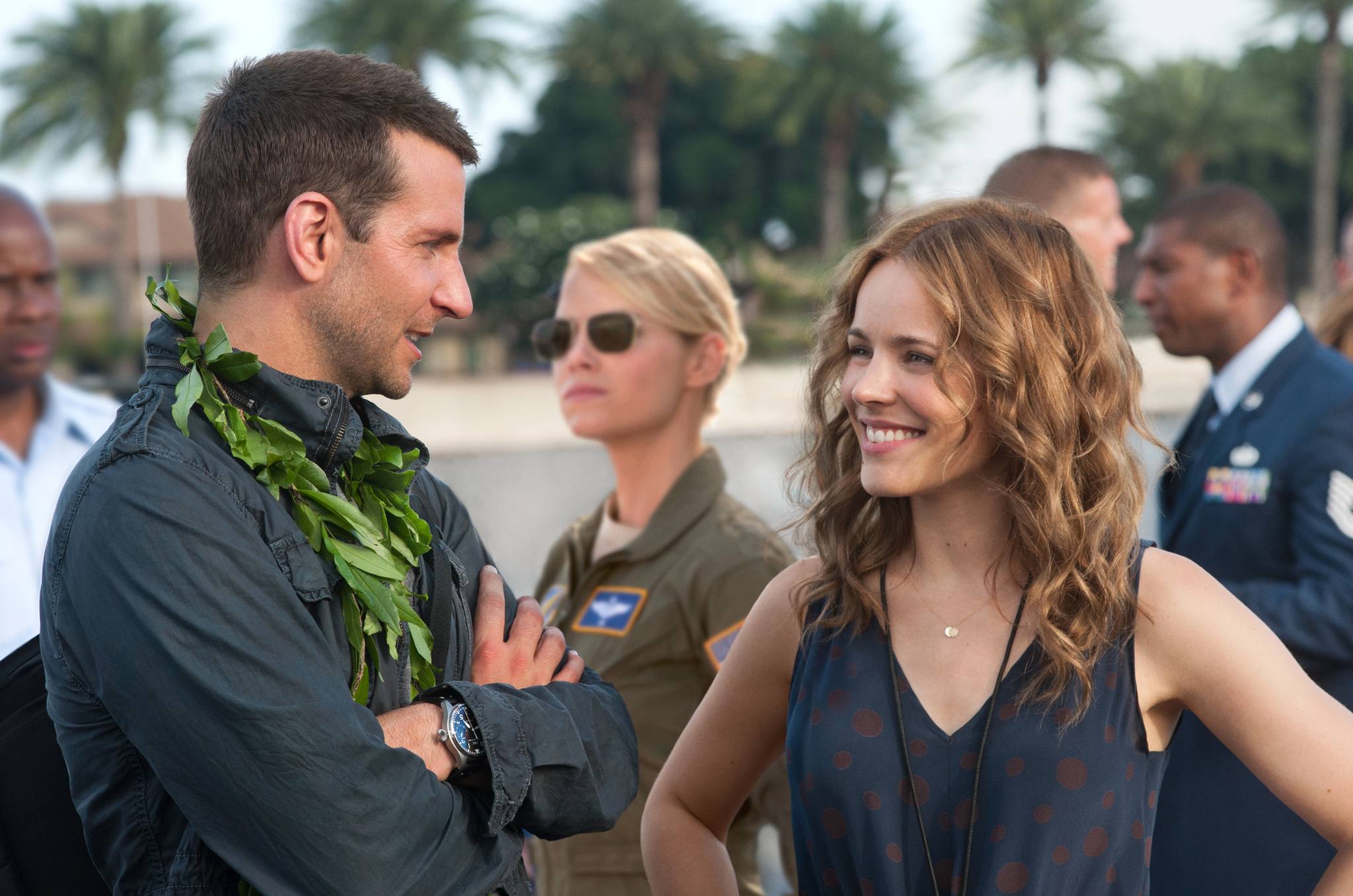 Crowe has a unique gift as a filmmaker: he understands adolescents, their insecurities, their dreams like nobody else on this list does. He has made two iconic adolescent-centric films: 'Say Anything' and 'Almost Famous'. Then, he also has one of the greatest romantic films of the 1990s on his résumé: 'Jerry Maguire'. With 'Vanilla Sky' he proved that he can go beyond making teen or romantic films. He might have lost his magical touch lately, but I won't be surprised if he makes one more iconic film before the end of his career.
Read More: Best Real Time Movies of All Time
46. Tim Burton

Eccentric and strange, Tim Burton has always been an exception in the cinematic world. Principally renowned for making rather quirky movies with dark and Gothic themes, Burton has also excelled in animation. While some of his movies have been appreciated significantly by critics and audiences alike, some of his ventures have been forgettable to say the least. However with Burton, we can always expect such aberrations. Some of his better cinematic ventures include 'Beetlejuice', 'Edward Scissorhands', 'The Nightmare Before Christmas', 'Ed Wood' and 'Big Fish'.
Read More: Best Friendship Movies of All Time
45. Robert Zemeckis

One of the connoisseurs of special effects, Robert Zemeckis is credited with directing some of the most influential American movies ever made. As someone whose works have often been criticized for an apparent shortage of social relevance, Zemeckis always stuck to his guns. A list of the greatest Hollywood auteurs without the mention of Zemeckis is incomplete. A few of his path-breaking movies include such popular ventures as 'Romancing the Stone', 'Back to the Future Trilogy', 'Who Framed Roger Rabbit' and 'Forrest Gump'.
Read More: Best Mind Control Movies of All Time
44. John Huston

Arguably the first proponent of American Film Noir, John Huston could be considered to be one of the founding fathers of modern Hollywood. Also a screenwriter and actor par excellence, Huston never shied away from experimenting at a time when the American movie industry was subjected to continuous restrictions. A person who intelligently portrayed human frailties and the dark realities of the society, none of his movies were boring. Hugely respected and admired, Huston's collection of works is truly something to appreciate. A few of his most notable ventures include 'The Maltese Falcon', 'The Treasure of the Sierra Madre', 'Key Largo', 'The Asphalt Jungle', 'The African Queen', 'The Night of the Iguana' and 'The Man Who Would Be King'.
Read More: Best Single Movies of All Time
43. Alejandro González Iñárritu

Iñárritu, with his first film 'Amores Perros', came into limelight after the film got nominated for Best Foreign Language Oscar. After that he continued his exploration of love, revenge and death through his dark-themed movies like '21 Grams' and 'Babel'. His foray into dark comedy was welcomed with open arms when 'Birdman' received a universal acclaim for his vision and courage. His next 'The Revenant' further proved his talent. Now, he is a two-time Best Director Oscar winner — a feat achieved by only a few directors in Oscars history.
Read More: Best Mother's Day Movies of All Time
42. Wes Anderson

One of the most talented new-age Hollywood directors, Wes Anderson is known for presenting rather serious stories under the garb of intelligent humor. Fast cuts, intermittent dialogues, snappy camerawork, geeky and weird characters – most of his movies are marked by quirky elements. A lot of his movies deal with the maladies of the present generation. Thankfully though, Anderson has many more cinematic years ahead of him. Some of his most acclaimed movies are 'The Royal Tenenbaums', 'The Darjeeling Limited;, 'Moonrise Kingdom' and 'The Grand Budapest Hotel'.
Read More: Best Slow Cinema Movies of All Time
41. Oliver Stone

Oliver Stone is arguably one of the most prolific writer-directors Hollywood has ever seen. Following a successful career as a Hollywood screenwriter (including acclaimed works like 'Scarface' and 'Midnight Express'), Stone the director gained global recognition for his profoundly poignant anti-war masterpiece 'Platoon'. A politically conscious filmmaker, Stone's cinema is always laced with explicit political commentary and social discord. While a lot of his cinema is drenched in controversy due to his penchant for exploring contentious historical events of the 20th century, Stone's attention to detail and intricate craftsmanship always ensures a compelling cinematic experience. But it is his most controversial movie, the 1991 conspiracy film 'JFK', that continues to grip audiences. With its fictional retelling of the events surrounding the Kennedy assassination, 'JFK' is the best example of Stone's exquisite cinematic prowess, and we hope his future endeavours continue to be as powerful and thought-provoking as ever.
Read More: Best Drama Romance Movies of All Time
40. Brian De Palma

Mostly known for his visibly strong and powerful movies, Brian De Palma has special expertise in showcasing crime through his reel adventures. Popular and artistic at the same time, De Palma has had a penchant for strange and disturbing compositions and camerawork. De Palma enjoys a special affinity for psychological thrillers. A few of his critically acclaimed movies include 'Carrie', 'Dressed to Kill', 'Blow Out', 'Scarface', 'The Untouchables' and 'Carlito's Way'.
Read More: Best Childhood Movies of All Time
39. Michael Mann

A prolific filmmaker, Michael Mann is considered to be one of the best modern exponents of the art form. As an auteur, Mann has consistently preferred tragedy over happy ending. Also, most of his movies talk about ethical and moral ambiguities. For someone who has always excelled in noirish cinema, Mann always has had a steady fan base. Some of his most impactful movies include 'Manhunter', 'The Last of the Mohicans', 'Heat', 'The Insider', and 'Collateral'.
Read More: Most Realistic Romantic Movies of All Time
38. Spike Lee

Unarguably, one of the most important filmmakers of the current generation and also one of the very few directors who use the medium of cinema not just as an artistic expression but also as an instrument for social change. Spike Lee's movies have examined race relations, colorism in the black community, the role of media in contemporary life, urban crime and poverty, and other political issues. With his films like 'Do the Right Thing', 'Malcolm X', and '25th Hour', he has invoked conversations sometimes so very necessary to bring about social changes.
Read More: Best French New Wave Films of All Time
37. Mike Nichols

Mike Nichols had a special gift: He had the ability to work across a range of genres and an aptitude for getting the best out of actors regardless of their acting experiences. He started his career as a theater director but burst into the filmmaking scene with 'Who's Afraid of Virginia Woolf?'. The groundbreaking and acclaimed film led critics to declare Nichols the "new Orson Welles". His next film 'The Graduate' further proved his extraordinary talent. His subsequent films didn't match up to his first two, but he continued giving new talents opportunities in his films. His second last film 'Closer' gave us a glimpse of what a great director he must have been in his prime.
Read More: Greatest Criminal Masterminds in Movies
36. Alfonso Cuarón

Cuarón is not an ordinary filmmaker. He is one of the very few directors who can claim to be good at multiple genres. Someone who's not very familiar with his filmography would be startled to discover that a small but charmingly brilliant Spanish film 'Y Tu Mamá También' was made by the same guy who directed arguably the grandest science fiction of this generation: 'Gravity'. Then, he has also directed what many claim as the finest science fiction thriller of this century: 'Children of Men'. Someone with three extraordinary films in his repertoire, all very different to each other, can only be termed as a genius.
Read More: Best Suicide Movies of All Time
35. Ang Lee

The vision and ambition of a cinematic prodigy like Ang Lee cannot be quantified into words, but let us just say that he is one of the most brilliant and audacious filmmakers working in Hollywood today. A successful Taiwanese filmmaker, Lee made his move to Hollywood in 1995 with 'Sense and Sensibility', and has over the years established his credentials as a master storyteller and craftsman. But, it wasn't until his Oscar winning modern masterpiece 'Brokeback Mountain', that the world recognized his genius. A heart-breaking gay romance set in the American West in the 60s, the movie was a landmark achievement both culturally and cinematically, and till date remains his finest work. With a strong emotional charge and a penchant for stories seeped in humanity, Lee's cinema has managed to breach countless cultural barriers and be universally resonant. And with a second Academy Award for his visually stunning and philosophically profound 'Life of Pi', Ang Lee continues to scale greater heights in his quest for cinematic transcendence.
Read More: Best Home Invasion Movies of All Time
34. James Cameron

All we wanted as a 90s kid growing up was to watch the 'Titanic' and see the great ship hit the iceberg, and we can attest the same for a lot of our friends. Such was the magic that James Cameron wove on screen with his 1997 epic disaster-drama about the sinking of the "unsinkable". But the genius of James Cameron was established years before, with his cult science-fiction action thriller 'The Terminator'. One of the most sought after and financially successful filmmakers the world has ever seen, James Cameron is an institution by himself. Known for undertaking huge projects with exorbitant budgets, Cameron has carved a niche for himself with visually awe-inspiring and emotionally rich cinema over the years. A visual-storyteller and a technician par excellence, the passionate core to his imagery is what makes his cinema universally resonant. Inactive for almost a decade after his technically brilliant 3D adventure 'Avatar', we hope he gets back to doing what he does best.
33. Miloš Forman

Having made an indelible mark in Czechoslovakian cinema, Miloš Forman's arrival at the American movie circuit was like a whip of fresh air. A fantastic exponent of the new wave of filmmaking, Forman's directorial style was hugely inspired by European cinema of the time. Thus, most of his movies had a distinct art house orientation despite the onslaught of crass commercialism. Forman was instrumental in making two of the most influential American movies ever – 'One Flew Over the Cuckoo's Nest' and 'Amadeus'. Apart from the ones mentioned earlier, he is also known for films such as 'Hair' and 'The People vs. Larry Flynt'.
32. Cecil DeMille

An accomplished showman, Cecil DeMille is largely acknowledged to be one of the earliest doyens of American cinema. With an enviable array of works that includes both silent films and talkies, DeMille commercialized the art form better than most of his contemporaries. His directorial style was mostly eclectic and included bits of modernism in its primordial form. However, he excelled in biblical narratives and produced some of the finest movies in the said genre. Some of his most acclaimed works include 'The Ten Commandments', 'The King of Kings', 'The Sign of the Cross', 'Samson and Delilah', 'The Greatest Show on Earth' and 'The Ten Commandments'.
31. William Wyler

One of the very few American auteurs who emphasized on the importance of cinematography, William Wyler was known as the uncompromising perfectionist amongst his fellow workers. Truly a doyen of filmmaking during the Golden Age of Hollywood, Wyler was instrumental in making some of the most important movies during the 1940s and the 1950s. Some of his most notable ventures include 'Jezebel', 'Mrs. Miniver', 'The Best Years of Our Lives', 'Roman Holiday' and 'Ben-Hur'.
30. George Lucas

More renowned for being a producer and a writer, George Lucas's contribution to American cinema is seminal. Known for introducing Star Wars and Indiana Jones franchises, very few people know that he has an impressive repertoire of films as a director as well. Having established his class with the critically acclaimed science fiction movie 'THX 1138', Lucas went on to make such classics as 'American Graffiti', 'Star Wars' and the 'Star Wars Prequel Trilogy'. Lucas is largely considered to be one of the most important figures in the evolution of Hollywood cinema.
29. D. W. Griffith

Widely known as the father of American cinema, D.W. Griffith is one of the most controversial figures in American cinema history. Employing revolutionary camera and narrative techniques, Griffith inspired a generation of filmmakers across the globe. Most famous today for conceiving the racially charged yet technically ground-breaking historical drama 'Birth of a Nation', Griffith's cinema has been instrumental in ushering in new and experimental film movements across the globe. Having directed over 500 features over three decades, it wasn't until 'Birth of a Nation' that he became a household name, while attracting significant criticism over his racist portrayal of the Civil War and subsequent Reconstruction. The backlash over the movie inspired him to craft 'Intolerance', arguably his finest movie and a monumental cinematic achievement. One of the first art-films in cinema history, the epic drama intercuts four parallel narratives over several centuries. In retrospect, while we may find his political and ideological elements of his cinema disturbing, what is undeniable is his immense contribution to the cinematic art.
28. Buster Keaton

The man whom Roger Ebert called "arguably the greatest actor-director in the history of cinema", the genius of Buster Keaton remains largely forgotten in contemporary cinema discourse. Keaton, along with the great Charlie Chaplin changed the face of comedy in the 1920s. Known for his work in silent films, Keaton made his directorial debut with 'The Three Ages' (a parody to D W Griffith's 'Intolerance') after years of success as an actor and comedian. What followed was a troika of magical cinematic works like 'Sherlock Jr.', 'The Cameraman' and 'The General'; of which the last is arguably the finest cinematic piece of the silent-film era. With his penchant for extreme slapstick and physical comedy, Keaton inspired a generation of young auteurs including the great Orson Welles. Unfortunately, he could never rise to the popularity of Charlie Chaplin and Harold Lloyd and spent years in oblivion before being rediscovered by critics in the 60s, but his works are yet to gain the respect they truly deserve.
27. Ridley Scott

Amongst the finest British filmmakers of all time, Ridley Scott burst into the cinematic arena with the cult science-fiction horror classic, 'Alien', which captured the imagination of cine-goers with its stunning visual effects and taut direction. A master of science fiction thrillers and action films, Ridley Scott has consistently delivered compelling cinematic experiences laced with layered socio-political overtones. With his 1982 neo noir cult-classic 'Blade Runner', he redefined the science fiction genre; exquisitely crafting a dystopian future with complex philosophical undertones of faith, humanity, technology and hubris. With 'Blade Runner', he displayed an uncanny command over his craft, which went on to become evident in his future works including 'Thelma and Louise', 'Gladiator' and 'Black Hawk Down'. With a striking visual style and innovative production designs, Ridley Scott continues to experiment with his craft; and with a few debacles over the years notwithstanding, we continue to expect greater things from him.
Read More: Best Documentaries of All Time
26. Christopher Nolan

The rockstar of contemporary cinema, the very name of this genius evokes inexplicable emotions for his fans. Known as the master of intelligent blockbusters, Nolan is loved and worshipped by young cinephiles across the globe. One of the most original and imaginative directors working today, Nolan has revolutionized the scope of popular cinema in Hollywood with his entertaining yet profound works of art. After bursting into the cinematic limelight with the brilliant neo-noir mystery film 'Memento', Nolan went on become a global phenomenon with the path-breaking 'Dark Knight Trilogy'. With complex and labyrinthine plot development and rich thematic and philosophical undertones of morality, righteousness, identity and the flailing nature of time and space, Nolan has managed to achieve something few other auteurs ever have – to intertwine art with mainstream cinema. While we do consider his debut to be his finest and most emotionally profound film till date, Nolan's cinematic prowess has matured over the years and with his epic war drama 'Dunkirk' expected to be released next year, we expect great things from him in the future.
25. Clint Eastwood

One of most sought after actors in Hollywood long before he ventured into filmmaking, Clint Eastwood is today one of the most respected and acclaimed veterans of cinema. After years of global renown as "The Man with No Name" in Sergio Leone's 'Dollar's Trilogy', Eastwood made his directorial debut with the taut thriller 'Play Misty for Me', instantly establishing his credentials as a serious filmmaker. But, it took him another two decades to finally emerge out of the shadows of Eastwood the actor, with his Western masterpiece 'Unforgiven', where he picked up a genre which contributed the most to his acting career, and turned it on its head to deliver one of the most dark, profound and complex Westerns ever made. His cinema is often laded with sub textual thematic elements of ethics and religion; with his characters often haunted by conflicted moralities and ideals of faith and justice. At 86, Eastwood continues to be as prolific as he has ever been, and we are sure that he still has a few tricks up his sleeves.
24. John Ford

Any list of Hollywood directors that excludes John Ford can't hold any credence for John Ford could truly be dubbed as one of the founding fathers of American cinema. He dabbled in both the Western and epic genres. Some of the editing styles developed by Ford are still in vogue. A few of his masterpieces include such groundbreaking movies as 'Stagecoach', 'The Grapes of Wrath', 'How Green Was My Valley', 'The Searchers', 'The Man Who Shot Liberty Valance'. Alfred Hitchcock once said about Ford, "A John Ford film was a visual gratification."
23. Elia Kazan

Known for introducing Marlon Brando to the world of cinema, Elia Kazan is considered to be one of the most influential American filmmakers ever. With a directorial style that harped on the deeply personal and intricately social nuances, Kazan could bring the best out of his chosen actors. Equally known in the Broadway circuit, some of the most impactful reel works from the coffers of Kazan include such undoubted masterpieces as 'Gentleman's Agreement', 'A Streetcar Named Desire', 'On the Waterfront' and 'East of Eden'.
22. Richard Linklater

If you really want to learn about the beauty of life and its small insignificant moments, take some time out to watch all Richard Linklater films. His observations about life, love, relationships and friendships are incredibly enlightening. Not surprisingly, he has made films like the 'Before Trilogy' and 'Boyhood' that are nothing but extracts out of ordinary life. No fancy story-telling, no car crashes, no heroes, no villains; his films have just humans: flawed and real. Richard Linklater may never win a Best Directing Oscar (just like many other directors in this list), but he will go down in history as one of cinema's greatest original filmmakers.
21. Paul Thomas Anderson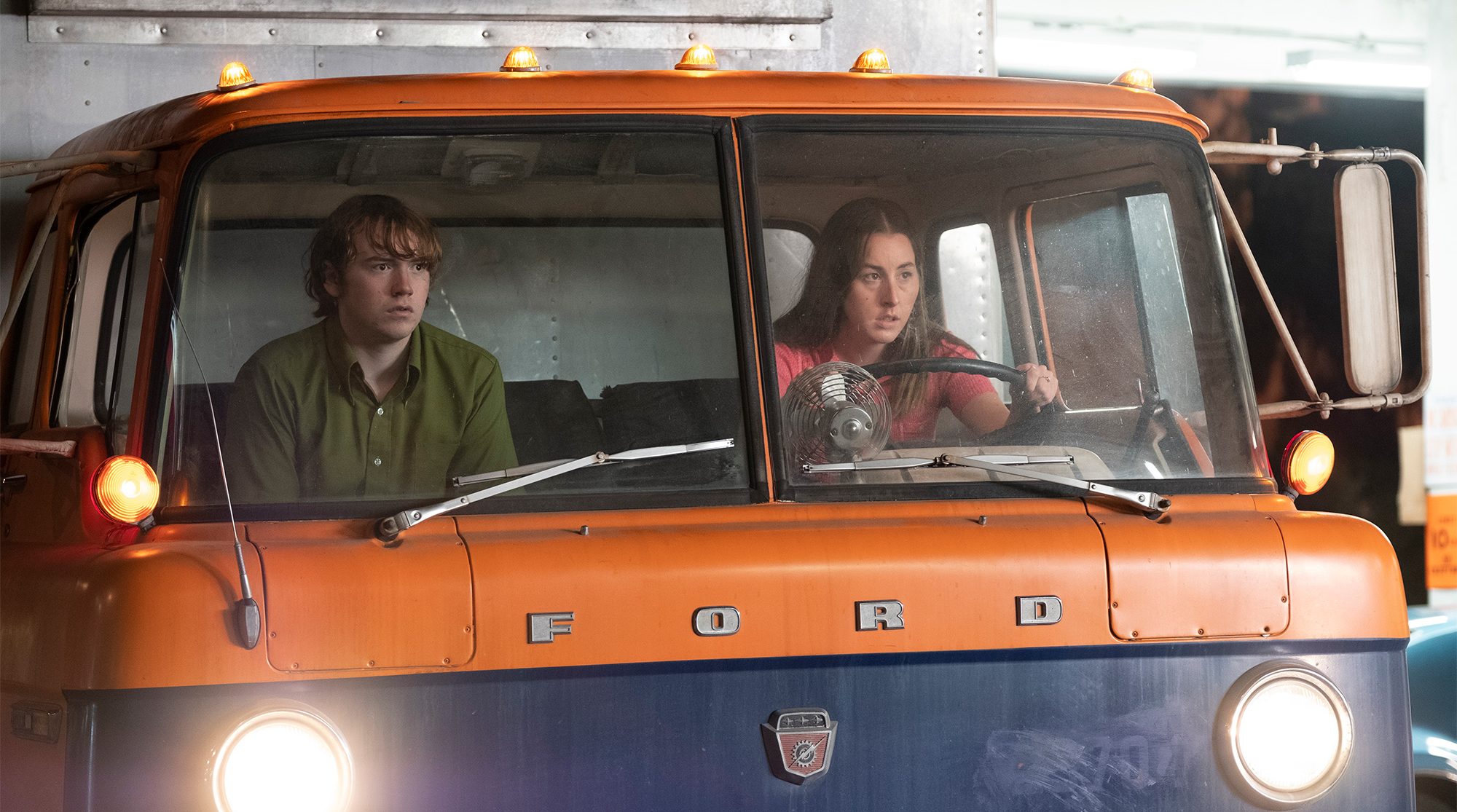 One of the most complex and esoteric auteurs working today, the cinema of P.T. Anderson is all but discernible on a first watch. Armed with a profound understanding of the human condition, Anderson has always managed to craft compelling narratives while painting an intricate portrait of contemporary society. One of the few filmmakers who bank on a character-driven cinematic approach rather than complicated plot points, Anderson has consistently crafted some of the most powerful characterisations in the history of cinema. Whether it is his heart-breaking ensemble drama 'Magnolia' or the historical drama 'There Will be Blood', Anderson infuses a sense of raw energy while delving on the universal themes of loneliness, destiny, regret and dysfunctional relationships. Despite being amongst the younger entrants in this list, Anderson has already managed to find a place for himself in the annals of cinema and we genuinely hope to see bigger, better things from him in the years to come.
20. David Fincher

David Fincher started out as a music video director and from there on he has created some of the biggest cult movies of all time. Fincher has the single most important quality that defines a filmmaking genius: every frame of his every film has his stamp on it. You can look at just one shot of any of his films and immediately recognize that it is a David Fincher film. Even though, he seems to be more attracted to the darker aspects of life, there is no denying that each of his films are stylistic and uniquely memorable. Be it his classics like 'Fight Club', 'Se7en' and 'Zodiac' or even the more recent 'Gone Girl', he hasn't let his magical touch fade away.
19. Roman Polanski

Having made films in multiple languages and that too with significant critical acclaim, Roman Polanski is one of the very few filmmakers who could be truly considered global. As someone who has always delved on the darker aspects of humanity, Polanski could be deemed to be a master at making disturbing movies. With an eerie style of filmmaking, his movies are meant to either offend or mystify audiences. Some of his most notable American ventures include 'Rosemary's Baby', 'Chinatown' and 'The Pianist'.
18. Ethan and Joel Coen

One of the most unconventional and wildly original filmmakers in the history of cinema, Ethan and Joel Coen (or the Coen Brothers as they are popularly known) are arguably amongst the finest filmmakers working today. With a bleak visual style and complex thematic aesthetic, Coen Brothers have been instrumental in redrawing the scope and confines of cinema in today's times. Whether it is their brilliant neo-noir crime masterpiece 'Fargo' or the trippy black-comedy 'The Big Lebowski', their cinema often serves as an incisive rebuff to the American values of hope and idealism. Often employing an edgy and perverse sense of humour, their movies are often devoid of complicated plot development, rather focusing on fully fleshed out characterisations and how they respond to their predicament. Delving on the universally resonant themes of fate, destiny and human nature, Coen Brothers have always managed to paint a compelling portrait of the world we live in with their cinema.
17. Quentin Tarantino

In contemporary pop-culture parlance, cinema is broadly demarcated into two periods – before 'Pulp Fiction' and after 'Pulp Fiction'. Such has been the influence of the neo-noir black comedy from Quentin Tarantino, which transformed the face of violence in cinema. With just eight movies in a career spanning about three decades, Tarantino today remains as one of the most recognizable Hollywood names; and with his stylized violence and extended dialogues, he has been the catalyst in ushering in a new era of cinema aesthetics in Hollywood. Tarantino takes his inspiration from classic American genres like caper-comedy, satire, blaxploitation, spaghetti-western and seamlessly weaves them into something distinctly unique, what we refer to as "Tarantino-esque". But what makes his cinema truly memorable is its sub-textual commentary on contemporary politics, war and race. Unarguably the most influential filmmaker of his generation, Tarantino has inspired a generation of filmmakers with his bold and ambitious vision.
16. Frank Capra

Capra was one of America's most influential directors during the 1930s, winning three Oscars as Best Director. Frank Capra could make movies that were much ahead of time. Known for introducing the concept of spot improvisation, Capra perfectly synchronized tempo and action in his movies. A popular filmmaker, Capra had the capacity to bring smiles to his audience's faces with his inspirational films. A few of his critically appreciated movies include 'It Happened One Night', 'You Can't Take It With You' , 'Mr. Smith Goes to Washington' and 'It's a Wonderful Life'.
15. Victor Fleming

In 1939, over the course of five months, out came two of the greatest American movies ever made, both directed by the same man. Yes, Victor Fleming was the man behind Hollywood's greatest epic-drama and its finest and most complex children's film. Yet while his cinema is loved and appreciated across the globe, the man himself has remained forgotten. One of the greatest storytellers Hollywood has ever seen, Fleming has had a prolific career over three decades, and has always managed to infuse a sense of optimism and raw energy into his cinema. Whether it is the epic 'Gone with The Wind' or the profoundly brilliant 'The Wizard of Oz', there is always a sense of grandeur and glory in his cinema which has rarely been replicated. While the former is one of Hollywood's biggest blockbusters with great characterizations and memorable dialogues, the latter is amongst the greatest musical-comedies ever made and inspired a generation of authors and filmmakers including Salman Rushdie, David Lynch and Robin Williams.
14. Sergio Leone

Controversial yet brilliant, cheap yet classy, populist yet artistic – no director in history could divide critical and popular opinion as much as Sergio Leone could. Chiefly known for introducing the Spaghetti Westerns genre, Leone's works are marked by depictions of violence, long shots and deglamourization of humanity. Even today, some of his films hold as much relevance as they held when they were released. A few of his most prominent works include 'A Fistful of Dollars', 'For a Few Dollars More', 'The Good, the Bad and the Ugly', 'Once Upon a Time in the West', 'Duck, You Sucker!' and 'Once Upon a Time in America'. It is an irony of fate that Leone was never even considered for the Academy Awards.
13. David Lean

David Lean is not just a filmmaker; he is an institution in itself. A person who could be considered to be the pioneer of the epic genre, Lean has been consistently ranked as one of the finest auteurs of all time. Some of his projects have had profound impacts on many future filmmakers; the prominent ones being Stanley Kubrick, Steven Spielberg, Sergio Leone and Spike Lee. Also an excellent editor and a brilliant screenwriter, a few of his most significant ventures include 'Brief Encounter', 'Great Expectations', 'Oliver Twist', 'The Bridge on the River Kwai', 'Lawrence of Arabia', 'Doctor Zhivago' and 'A Passage to India'.
12. Orson Welles

The story of Orson Welles might sound like it was whisked straight out of a Hollywood movie; a 23-year-old theatre director with no understanding or experience with cinema was commissioned to write and direct two movies. And what did he do? He created a sprawling, epic masterpiece; a quasi-biopic of one of the most influential newsmen of the century, William Randolph Hearst, morphing him into what is today regarded as the greatest character ever portrayed on screen, Charles Foster Kane. With its damning critique of the conventional notions of the American Dream, 'Citizen Kane' is a revolutionary piece of cinema. Though it is very easy to make the assumption that Welles was a one-hit wonder, further exploration of his cinema would change that perception. Welles was always interested in people and in emotions, and that clearly mirrors in his cinema, right from his adaptations of Shakespearean tragedies 'Macbeth' and 'Othello' to the Kafka masterpiece 'The Trial'. And it is quite a shame that most of the works from the oeuvre of this genius remains underrated; we can only hope that with time, people would look beyond 'Citizen Kane' and his other works get the respect they deserve.
11. Terrence Malick

Transcendental…. Ethereal… Celestial…. There aren't enough words in the English vocabulary that can accurately illustrate the work of the magician that is Terrence Malick. A reclusive genius, Malick's cinematic philosophy broke countless conventional barriers of filmmaking, while managing to create an emotional connect unlike the works of any contemporary filmmaker. His movies successfully manage to break the barrier that exists between a movie and its audience, connecting directly with your consciousness. Instead of playing around with conventional niceties like plot and character arc, Malick transcends these cinematic props to create something more pure and authentic. No filmmaker since the great Andrei Tarkovsky has woven visual imagery and cinematic poetry quite like Terrence Malick; much like how Tarkovsky changed the landscape of cinema with his 'Mirror' and 'Stalker' in the 70s, Malick is reimagining the way modern cinema is being perceived and understood, and we sure are thankful to be living in these times.
10. Woody Allen

There is no director on this list who makes better movies about romantic relationships than Woody Allen. He is a gifted comedian, but the way he grafts his humor into his stories is nothing short of genius. His films have broken people — the way we all are in some way or another. While you can laugh at these people, there's always an underlying sadness about them that you can't miss. Almost every film of his from 'Annie Hall' and 'Manhattan' to the more recent 'Blue Jasmine' has a realistic quality that's both funny and sad at the same time. Over the course of his prolific career, he has had several misses, but his peaks are so high that they make his troughs pardonable.
9. Steven Spielberg

Howsoever you try to mask it, the kid in every one of us cannot deny the influence of Steven Spielberg for opening the floodgates of cinematic magic for us. As children, we were enamoured by the magic of the universe with 'E.T: The Extra Terrestrial'; as adolescents, we wanted to be the cool, nerdy Indiana Jones and as young adults, we couldn't hold back our tears when we saw the burning red coat in 'Schindler's List'. Shunned and disparaged by film experts and intellectuals for being "artistically hollow" and financially successful, Spielberg is unarguably one of the few American filmmakers who have bridged the gap between commercial cinema and art. Right from his pathbreaking debut with the thrilling 'Jaws', Spielberg has relentlessly dismantled the conventional notions of commercial blockbusters, while displaying an uncanny command over his craft. In a career spanning five decades, Spielberg has successfully experimented with genres and themes; but it is his 1993 Holocaust movie, 'Schindler's List' that stands out as his crowning achievement, a brilliant and heart wrenching piece of art.
8. Sidney Lumet

Possibly the most underrated of all the Hollywood directors, Sidney Lumet's array of works constitutes a definite milestone in American celluloid history. One of the finest connoisseurs of modern realism, Lumet was known for conducting extensive research studies before making each of his films. Widely respected amongst his peers, Lumet always preferred to silently work behind the screen. A few gems from his enviable collection of works include such timeless masterpieces as '12 Angry Men', 'Serpico', 'Murder on the Orient Express', 'Dog Day Afternoon', 'Network' and 'Prince of the City'. It is only a travesty that the Academy of Motion Picture Arts and Sciences (AMPAS) failed to recognize Lumet with an Academy Award.
7. Billy Wilder

Probably the most suave and subject-oriented auteur from the Golden Age of Hollywood, the Austrian-born Billy Wilder is credited with having made some of the most influential movies in the period spanning from the 1940s to the 1960s. Wilder's films are known for its exquisitely written characters and memorable dialogues. Despite his conservative directorial style, his subject matter often pushed the boundaries of mainstream entertainment. Some of Wilder's most notable ventures include 'Double Indemnity', 'The Lost Weekend', 'Sunset Boulevard', 'Ace in the Hole', 'Stalag 17', 'The Seven Year Itch' , 'Some Like It Hot' and 'The Apartment'. Wilder is widely believed to have kick-started the careers of William Holden and Marilyn Monroe. In total, he directed fourteen different actors in Oscar-nominated performances, a testament to his ability of drawing the best out of his actors.
6. Francis Ford Coppola

Arguably "The Godfather" of American cinema (pun intended), Francis Ford Coppola was the catalyst which spurred on a revolution in American cinema in the 70s and changed the course of cinematic expression. He revolutionized the landscape of gangster films with his path breaking 'The Godfather' and 'Godfather II', adapting a decent Mario Puzo novel into a compelling analysis of the American Dream and its rickety foundations. An auteur with a keen understanding of the human condition, Coppola's cinema is thematically opulent and philosophically obscure. And while the jury is still out on naming his finest work, no film has better personified his vision and flair quite the way 'Apocalypse Now' has. An anti-war drama set in the Vietnam War where a soldier's quest for meaning amidst the turmoil around him leads him deep into the heart of his own consciousness. An artistic gem of epic proportions, 'Aplocalypse Now' is the best example of pure, unbridled cinema. While Coppola's filmography since then doesn't do justice to his genius, no auteur can claim to have influenced American conscience quite the way he has.
5. David Lynch

Perhaps the fact that he was a painter long before he forayed into film-making helped David Lynch steer clear of the conventional film milieu. Unlike cinema, paintings never really give you any answers. There is a mystical quality to them, where there are multiple answers, and no one explanation is right or wrong. It is this artistic philosophy that Lynch brings to his film-making, where his films are all what we make of them. Popularly known as the father of modern surrealism, David Lynch is one of his kind; blending dark thematic elements into a light, almost parodic tone; leaving audiences wondering whether to laugh or be outraged. With weird characters, gory imagery and a slew of symbolism, he shocks and mystifies his audiences; while offering a compelling portrayal of contemporary society. Arguably no American auteur since the legendary Stanley Kubrick has created and emphatically commanded a cinematic vision as Lynch has. After decades of blatant disregard of the mastery of this genius, the world is finally acknowledging the man and his contribution; with his neo-noir masterpiece 'Mulholland Drive' being named the finest movie of the 21st century by a BBC poll. It doesn't still do justice to the man's vision, but it is good start.
4. Charlie Chaplin

Unarguably the greatest comedian to have ever taken birth, Charlie Chaplin's accomplishments as a cinematic genius and an auteur often takes a backseat to his onscreen performances as an actor. Known world over as the creator of the iconic Tramp character, Chaplin broke new grounds with his cinema, transcending all pre-conceived notions of comedy in film. After years of being in the fringes of Hollywood as an actor, Chaplin the director made a phenomenal debut with 'The Kid', where he along with the young Jackie Coogan as the kid spun magic on screen in what is a masterclass of silent cinema. Always bold and relentless in his pursuit of pushing the boundaries, Chaplin often veered beneath his comfort zone in reinventing his craft. Despite being categorized as comedic films, almost all of Chaplin's cinema has a fierce evocation of the human condition; of poverty, greed, love, loss and redemption. Yet, despite all his phenomenal achievements, few recognize the man beyond his onscreen persona as a comedic actor, when in fact he is a multifaceted genius – an actor, writer, composer and undeniably one of the greatest auteurs in the history of cinema.
3. Martin Scorsese

Right from 'Mean Streets' up to his recent works like 'Silence', 'The Wolf of Wall Street', and 'Hugo', Martin Scorsese has managed to not only stay relevant but has also continued to push the cinematic boundaries. He takes challenging projects and genres and makes it his own — clearly exemplified by his latest film 'Silence'. He is the only director working for more than 40 years and yet hasn't lost the touch with either the audiences or the critics. His 70 and 80s peers like Coppola and De Palma may have gotten lost in the oblivion, but he continues to produce movies that collect more than 100 million dollars at the box-office and also, get nominated for tons of Oscars. While his directorial talent and knack of stellar story-telling are all self-evident in the films like 'Taxi Driver' and 'Raging Bull', Scorsese's biggest gift might actually be his unique ways of constantly reinventing himself. That is exactly the reason why even at the ripe age of 76, he continues to give his younger peers a run for their money.
2. Alfred Hitchcock

A lot of people were noticeably surprised when the longstanding supremacy of 'Citizen Kane' as the greatest film of all time was usurped by an Alfred Hitchcock film 'Vertigo' in the 2012 Sight and Sound Polls. Why? Because Hitckcockian works, though highly loved and universally acclaimed, were always associated with popular cinema, and rarely considered art. But, the fact remains that his cinema has stood the test of time, and his innate understanding of the human psyche remains unparalleled. Known the world over as "the master of suspense", Hitchcock consistently broke new grounds and revolutionised American filmmaking, being one of the few directors who dared to experiment with his craft beyond the conventional cinematic medium. His exploration of the female psyche, repressed sexuality, voyeurism and overlapping identities polarized audiences during his time and continue to do so even today. And, while his oeuvre can be debated and dissected over and over, what is undeniable is his influence on American cinema and that is where we draw the line.
1. Stanley Kubrick

A long time back, in our take on '2001: A Space Odyssey', we had proclaimed that the science-fiction philosophical masterpiece was the most important piece of cinematic art ever conceived. And we would have gladly attributed the same to its creator, but we feel no amount of plaudits and extolment would do justice to the genius of Stanley Kubrick. A visionary whose cinematic imagination and ambition inspired a generation of filmmakers and cinephiles, spawning the term "Kubrickan", no artist in the last century has influenced his craft quite the way Kubrick has. Technically proficient, thematically audacious and emotionally rich, Kubrick has always pushed the envelope, effectively reimagining the perception of cinema as a 20th century art form. Over a career spanning five decades, Kubrick has never been buoyed down by conventional norms, always experimenting with genres, themes and styles. Whether it a stinging indictment of nuclear proliferation in the brilliant satire 'Dr Strangelove' or an unapologetic examination of violence in a postmodern dystopia in 'A Clockwork Orange', Kubrick has a knack of concealing his underlying thematic elements which makes his cinema drenched in ambiguity. The same ambiguity, which was distastefully panned during his time, is today one of the reasons why his cinema remains as fascinating and mysterious as it has always been. It would not be a stretch to say that as cinephiles, we have Kubrick to thank the most for shaping the course of cinema with his vision and wisdom, and we would always be grateful for that.
Read More: Best Movies of the 21st Century