Although the second decade of the new millennium has revealed a slight devolution in the proven cinematic possibilities of the first wave of the 21st century, this passing era of film culture has nonetheless been worthy of scrutiny, discussion, and appreciation. For the past ten years, the post-postmodern moviegoing zeitgeist has been an oscillating exhibition of the latest inadequacies and interminable potential of the medium.
For certain there are Best Picture winners and exalted critical darlings that will fill the margins of decade-in-review lists as the 2020s come into focus. In this piece let's acknowledge the films that attained a measure of grace, even greatness, and were unceremoniously left at the wayside in the ever-tightening spaces of the everyday spectator's attention span. To stall no further, here are some of the most underrated, undervalued or, at the very least, underseen movies of the decade according to an unavoidable subjectivity.
20. A Cure for Wellness (2017)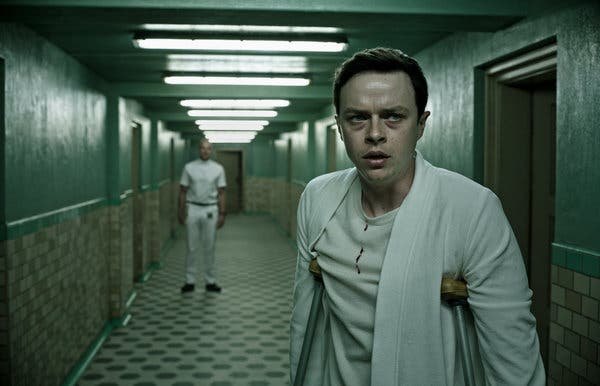 Oftentimes it's the harmless fun that has critics turning up their noses – newfangled examples include 'Venom', 'Godzilla: King of the Monsters' and even 'The Rise of Skywalker'. However, with horror, the sheer volume of the genre's excrement makes it tricky to single out any overlooked pearl. The disapproving reactions to 'A Cure for Wellness' would have you assume Gore Verbinski's last film is on a par with an 'Annabelle' sequel.
With a prodigious sense of paranoia, a severely striking milieu and old-fashioned escalation into conceptual hysteria, 'A Cure for Wellness' is rife with psychological ploys and fantastic puzzles through its two and a half hours. The Swiss sanitarium saga (based on German literature) memorably slides into the category of intoxicating psychiatric-centric films like 'Shock Corridor', 'Shutter Island' and even 2018's 'Unsane'. 'A Cure for Wellness' should eventually curry cult potential and, next to 'Rango', emerge as Verbinski's strangest creation.
19. World War Z (2013)
After an infamously troubled, tremendously expensive production, it seemed all too likely that 'World War Z' would not live up to expectations. The responses were mildly positive in the end despite zombie purists whining about how Paramount squandered the source material's objective, encyclopedic scope. The direct, globetrotting configuration of the film's narrative logically marries disaster movie elements to the minimum number of characters, reducing every instance of awe and dread to the individual level as such blockbusters ideally should.
Marc Forster has had some practice in shepherding 200 million dollar productions through their treacherous assembly as he did with 'Quantum of Solace' in the wake of the Writer's Guild of America strike of 2007-2008. Some sequences are worthy of Steven Spielberg or possibly even David Fincher, who for a while was attached to direct a now canceled sequel. A revisitation to this apocalypse wouldn't go unobserved since horror and action thrillers are so seldom consolidated well – but because China bans all movies featuring zombies or ghosts, the financial conditions will likely never be favorable enough.
18. Thoroughbreds (2018)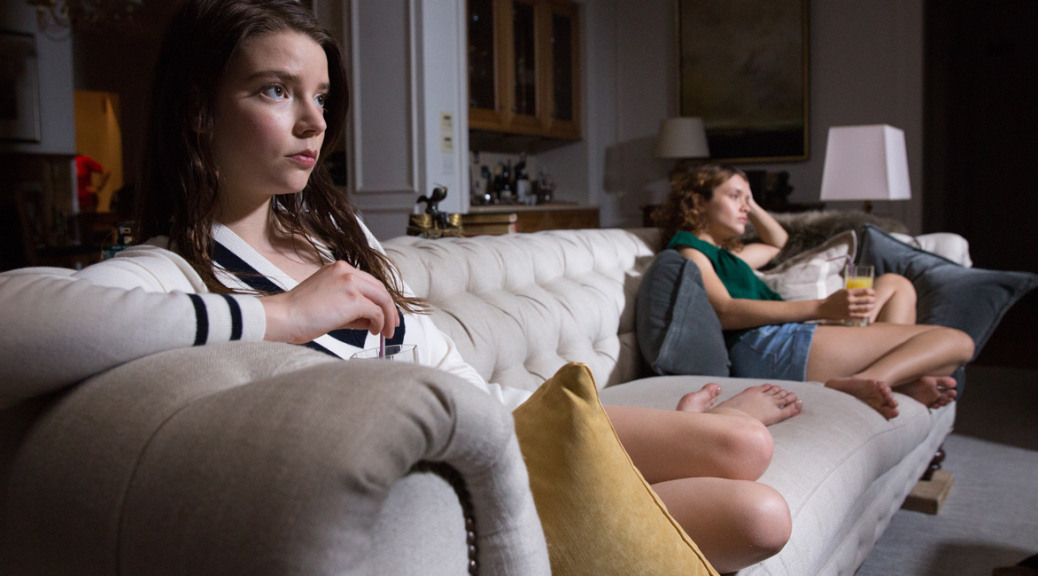 Promising indie debuts are a dime a dozen but 'Thoroughbreds' found distinction by way of niches within a niche. The adolescent black comedy thriller piles on class critique, nihilistic satire, and unsettling titillations. The crisp voice of writer-director Cory Finley delivers a slender, self-assured vision. Famous for featuring Anton Yelchin's final role before his premature death in 2016, the film's young talent is utilized accordingly. Leads Olivia Cooke and Anya Taylor-Joy play ideologically contradictory high schoolers whose main extracurricular activity is the clandestine slaying of one wicked stepfather.
With evenly sown themes and a spirit of jaded rebelliousness, 'Thoroughbreds' is efficiently scripted, scored and shot. Though not dissimilar to past Sundance selections, Cooke made a name for herself in the festival favorite 'Me and Earl and the Dying Girl'. It's the diabolically satisfying exception to the rule that flavor of the month independent films have to wither in worth after a fleeting moment in the sun.
17. Youth in Revolt (2010)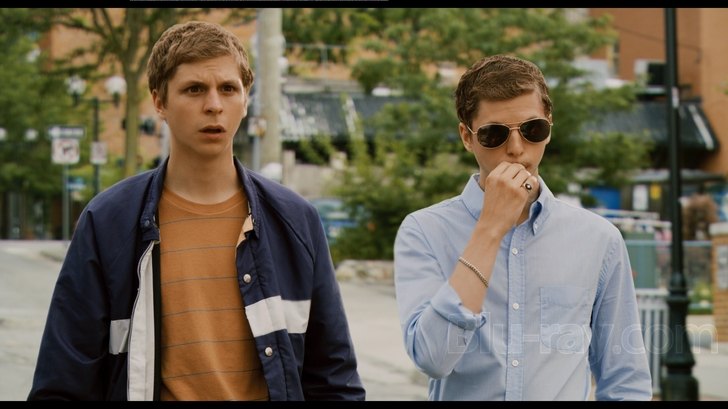 'Youth in Revolt' is one of the most unexpectedly savory and diverting comedies of its time. Debuting way back in January of 2010, this was among the first domestic releases of the decade – unlike nearly all January releases, however, it wasn't trash, and the Michael Cera comedy inaugurated the new era with an atypical appeal.
The faux-indie whimsy programmed 'Youth in Revolt' to be generally disregarded by almost everyone save for hipster teens so, in spite of riding Cera's particularly self-conscious brand, the 'Juno' and 'Nick and Norah' kind, the coming-of-age adaptation is sporadically boisterous, precisely pretentious and regularly funny.
The dual performance let Cera unveil his range – his alter ego François Dillinger is a hilariously reckless foil to Nick Twisp's inhibitions. With post-modern rom-com touches, bristling exchanges of dialogue cult-classic potential to spare, 'Youth in Revolt' will remain a buried treasure for any apathetic comedy enthusiasts that decide to take a chance on such twee upheaval.
16. The Neon Demon (2016)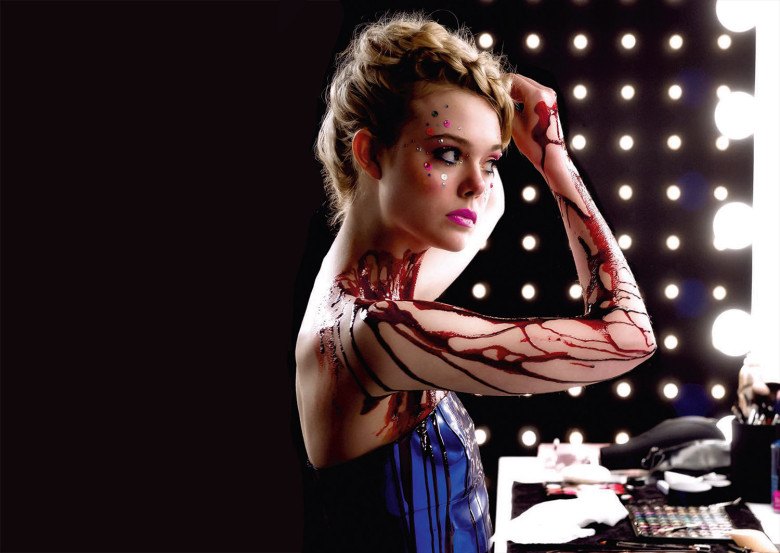 Since the previous decade, Nicolas Winding Refn has progressively sought to augment his cinematic experiments and further a now very distinguishable optical fastidiousness. 'The Neon Demon', and to nearly the same degree 'Only God Forgives' just prior, forgoes conventional storytelling to arrive at artistic consequences that are far from conclusive. However, the audiovisual scrupulousness is its own reward when gratifyingly garish glimmers of astonishment and sublimity are in store.
Some of the more soundtrack-reliant sections of 'The Neon Demon' – provided by Cliff Martinez, a former member of Captain Beefheart, Red Hot Chili Peppers and recurrent collaborator with Steven Soderbergh – douse you in electronic befuddlement, exaggerating every radiant image and accentuating the substantially shallow subtext. 'The Neon Demon' is perplexing due to its messier final act and maybe even a little disappointing in totality, but few films are so abnormally resplendent and even fewer filmmakers are so stylistically stubborn or futuristically frank.
Read More: Upcoming Dane DeHaan Movies
15. Submarine (2011)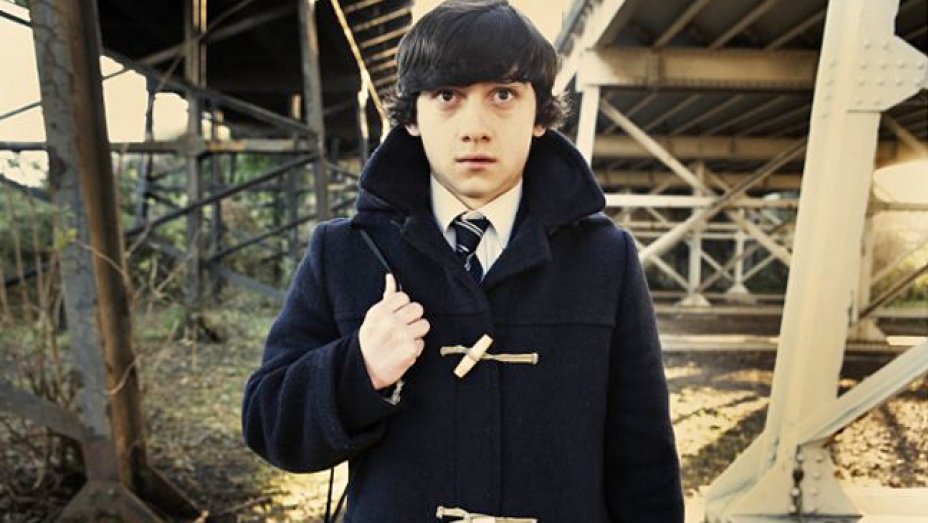 Richard Ayoade is a legitimately idiosyncratic actor, so it's no shocker the despairingly droll quirks of his directorial debut 'Submarine', as well as his astutely macabre follow-up 'The Double', were only able to entice a finite fragment of moviegoers. Shaped by melancholic supporting players, an icy atmosphere and desert-dry wittiness, the desolate Bildungsroman, Salinger-esque romance adaptation is nearly too singular and fussy for its own good just like its finicky writer-director.
The mischievous montage, self-aware script recitations, and solemnly strange setups and callbacks all feel like authentically inspired reflections of Ayoade's ticks – after all, this is the guy who devoted an entire book to dissecting a forgotten 2003 Gwyneth Paltrow romantic comedy. Home to 100% more Arctic Monkeys than the average flick through Alex Turner's original songwriting, 'Submarine' is a perturbed rumination on pubescence, the present-day beatnik's '400 Blows' – Ayoade's riff on Truffaut is caustic and cunning.
14. Hunt for the Wilderpeople (2016)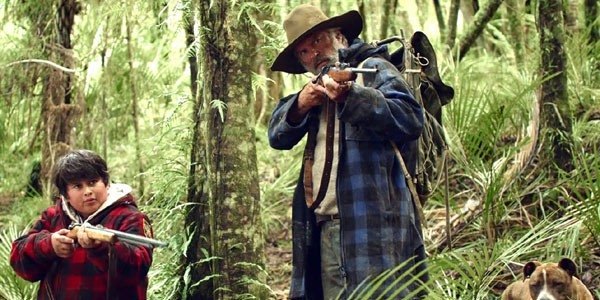 Before Taika Waititi took over the thrust of Thor's cinematic journey with Ragnarok's playful renovation, but after he finally slipped into the mainstream with his breakthrough vampire mockumentary 'What We Do in the Shadows', 'Hunt for the Wilderpeople' was an admirable stepping-stone for the New Zealand actor, screenwriter, and director. Despite collective critical approval, the public somehow slept on this one, yet the film merits as many acolytes as the average Marvel film. The largely undiscovered detour in the Kiwi's career is daintily pleasing – it's a survivalist farce brimming with hilarity, tenderness, and some sumptuous panoramic vistas to boot.
Hunt for the Wilderpeople's young star Julian Dennison, who would go on to claim his own super-powered position in 'Deadpool 2', is delightfully confident, and Sam Neill's grizzly, gruff performance is his best this century.
The two make up a merry combo of mismatched outlaws. Meanwhile 'Jojo Rabbit' is twice as brazen and cheaper in sentiment, yet the Hitler youth parody has received the majority of Waititi's accolades. The effervescent charm of 'Hunt for the Wilderpeople' ensures its place as an unassumingly adorable adventure comedy-drama, ably synthesizing silliness and recognizably real emotions.
13. Hanna (2011)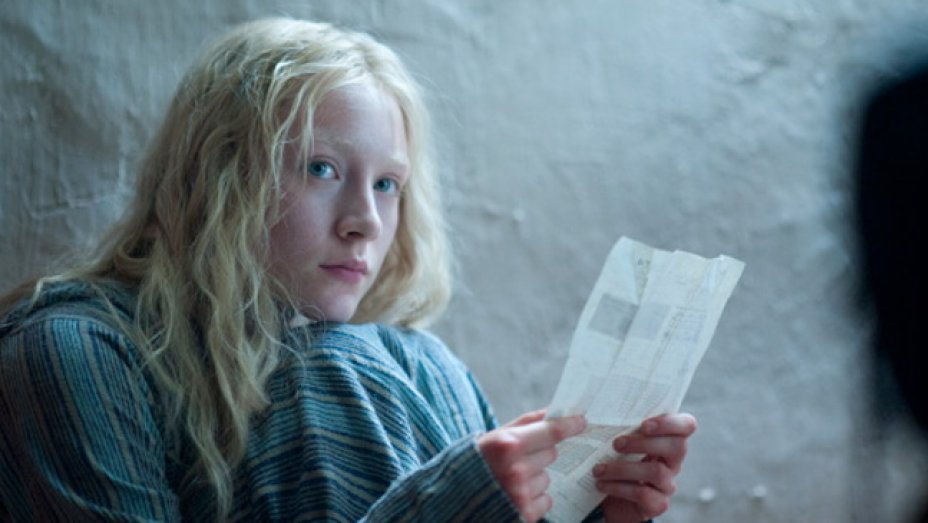 Early on Joe Wright seemed decidedly destined for Oscar glory after his competent Jane Austen adaptation, 'Pride & Prejudice' and all the Academy spotlight spent on 'Atonement' shortly thereafter. Since his foundational success, Wright's career has been a medley of messiness, from failed awards bait ('The Soloist') to self-indulgently stylizing sad Russian literature ('Anna Karenina'), to futile flops ('Pan'), to better-dressed awards bait ('Darkest Hour').
Between the stages of derailing his career, 'Hanna' found Wright marshaling his savvy for unbroken takes and introverted protagonists in the interest of a wonderfully minimalist assassin story. Saoirse Ronan, Eric Bana, and Cate Blanchett live up to their essential archetypes, the Chemical Brothers obliterate the idea of the electronic music act turned film composers (take THAT Daft Punk) and the brief bouts of action are awesome accomplishments.
12. The Immigrant (2014)
Despite an assortment of noble efforts, James Gray can't quite get his line of work to gel with Hollywood standards, as the relatively muted response to 'Ad Astra' would seem to cement. After his collaborations with Joaquin Phoenix in 'We Own the Night' and 'Two Lovers', Gray wrote 'The Immigrant' explicitly with the Oscar-bound actor in mind. But what Gray admits as his most personal project is also an underscored pedestal for the unadulterated grace of Marion Cotillard (bestowing one of the most refined performances of her career along with 'Two Days, One Night') and another showcase for Jeremy Renner, who proves again to be a dependable supporting actor.
Contrary to the soft-focused haze, Gray's luminescent flourishes stabilize the seediness of the 1920s setting with select embellishment – he never forgets the subjugation and exploitation at the story's center. The Immigrant's visual detail is akin to 'The Lost City of Z' in weathered, period-specific tangibility – it's a classically minded tragedy seemingly ripped and restored from some century-old film archive.
11. Contagion (2011)
Steven Soderbergh's consistency can be scary. Any identifiable slump in his career has been corrected so promptly that you can never fault the proven director for the occasional weak link in the filmographic chain (ahem, 'Ocean's 12'). The man's movies are so habitually silky that gems are as easy to stumble upon as choosing something from his oeuvre at random. Just from this past decade, you could have your pick of the clinical creepiness of 'Unsane', 'Logan Lucky' with its heist hijinks, the cryptic prescription of 'Side Effects' or the stark espionage of 'Haywire' as an unrecognized prize, while recent Netflix stints like 'High Flying Bird' and 'The Laundromat' haven't been bad either.
But 'Contagion', with its pragmatic apocalyptic framework, luscious digital cinematography symptomatic of Soderbergh (who often serves as his own cameraman under the name Peter Andrews), a sprawling, surefire cast and a superbly gooey score by Cliff Martinez, is as plainly underappreciated as any Soderbergh film from this period.
If Soderbergh's concocted pandemic fiction weren't so scientifically plausible, plucking the public panic over the H1N1 virus as a credible catalyst for the intelligent disaster movie would be tacky. Instead, 'Contagion' is disquietingly gripping – it's also one of the few films to effectively utilize a splintered, diversified narrative without shortchanging the separated characters or unfolding like a TV movie.
Read More: Movies Like Jojo Rabbit
10. Somewhere (2010)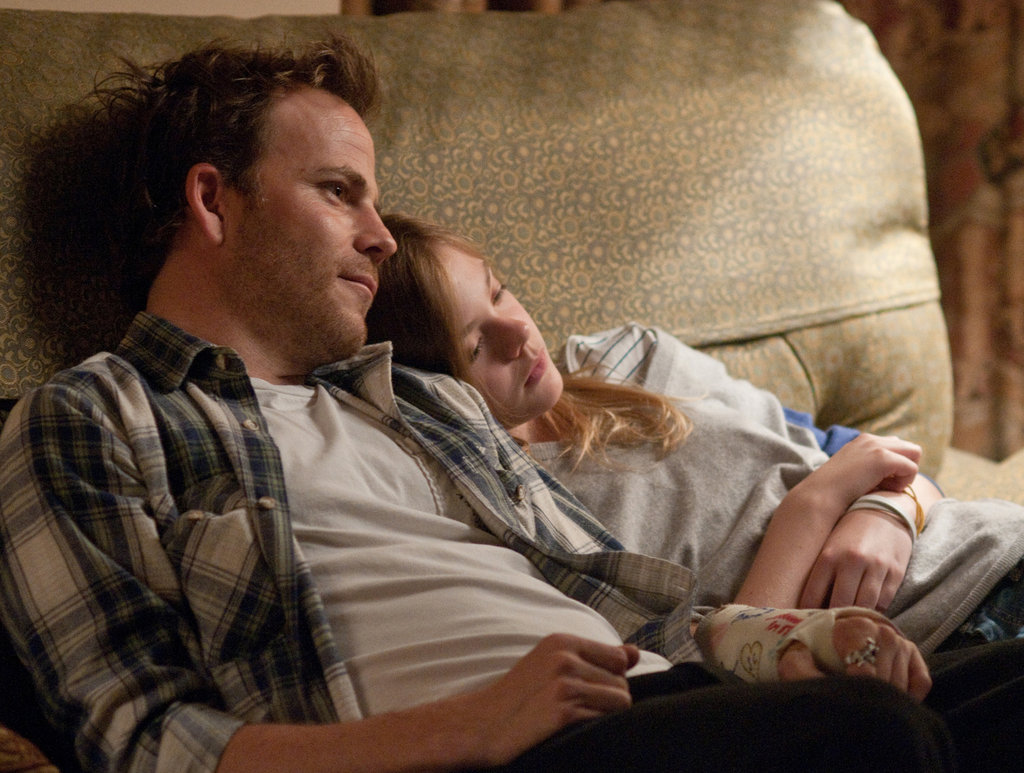 Sofia Coppola has found familiar footing in the bulk of her filmmaking endeavors following her obvious peak – 2003's 'Lost in Translation'. However, her fourth film is especially true to her directorial temperament. She has strayed somewhat from her obsession with the disillusionment of the privileged, with historical character studies ('Marie Antoinette'), real-life teen thieves ('The Bling Ring') and 70s period remakes ('The Beguiled'), though her entire filmography is situated in the same meticulous meditations on isolation in all its variations.
'Somewhere' feels like a subsidiary companion to the dismantling of celebrity within 'Lost in Translation', but it still possesses the calming command of her finest handiwork. Coppola's intuition for soundtrack selections aids the tranquil ambiance she's tinkered with since 'The Virgin Suicides'. She captures a nimble, succinct snapshot of a father-daughter relationship in Elle Fanning and Stephen Dorff's introverted characters. The film becomes an examination of how everyday fame transforms aristocratic malaise into disenchanted still life.
9. 20th Century Women (2016)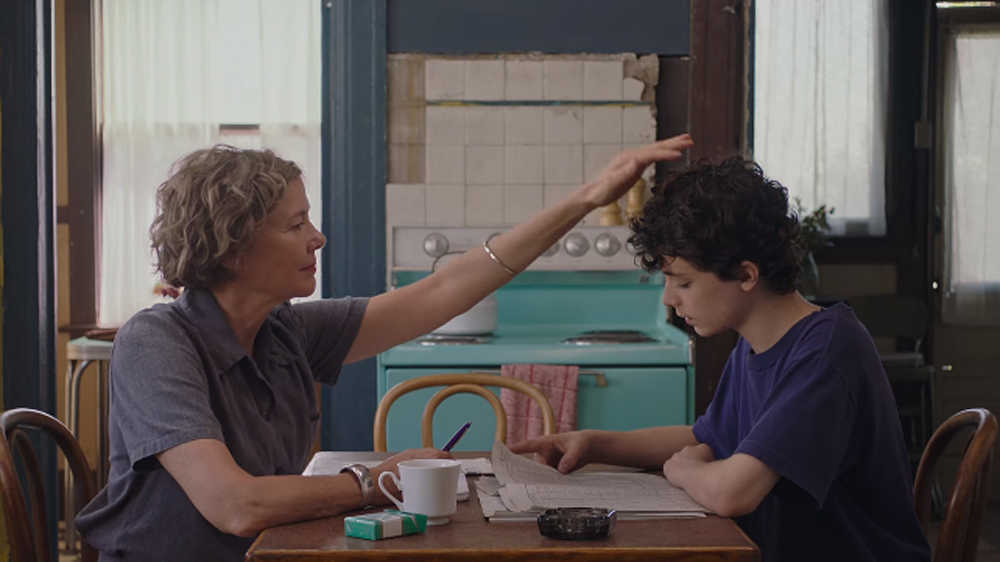 Mike Mills has retrieved the tragically outmoded art of personal, anthropological relations from the past (1979 to be exact) to a present in need of humanist cinema more than ever. As sincere in its scripting, as it is in its collective of naturalist performers, 20th Century Women's historical and autobiographical contemplations may have nabbed a nomination for Best Original Screenplay but its stature among cineastes is unduly inadequate. Movies that manage as much wholesomeness and confessional veracity as Mills' output, his experientially airy 'Beginners' is his most cherished to date, are too benign in essence to win properly unequivocal praise.
'20th Century Women' has no shortage of gifted, generationally scattered actors populating Mills' formative memories– Annette Bening, Elle Fanning, Greta Gerwig, Billy Crudup, and young Lucas Jade Zumann. Nor does it lack romantic, familial, feminist, musical or philosophical queries to explore. It's sad that folks aimlessly skimming Netflix indifferently leaf through movies as observationally nourishing as this. The reproduction of quotidian lifestyles as uncomplicated as '20th Century Women' is all but extinct to in this modern world of ours, leaving Mills – for as much humble, steadfast integrity as he has – to be a crucial, understated advocate for soft-spoken cinema in the 21st century.
8. Spring Breakers (2013)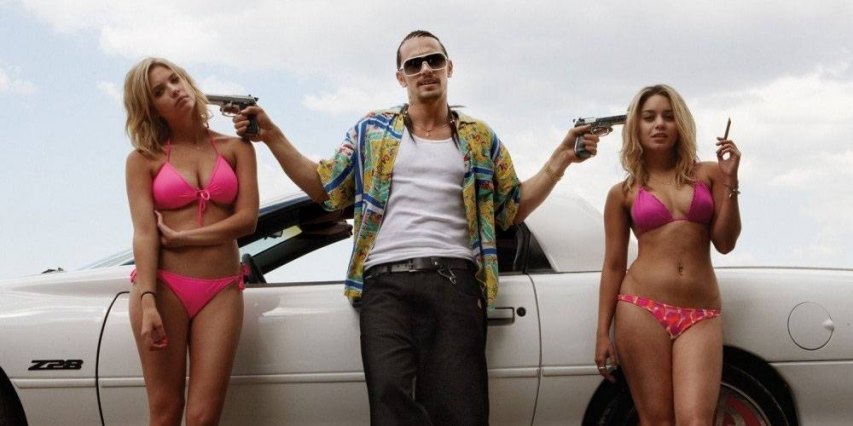 The expectedly divided reaction to 'The Beach Bum' just reaffirmed Harmony Korine's eminence as a flamboyant cult classic architect – the man kicked off his career with 'Gummo', so his underground respect was insured from day one. But lately, consideration of the borderline between art and trash or lowbrow and highbrow has scarcely been debated as ingeniously as in the cultural inquiry that is 'Spring Breakers', which has more on its mind than the concerns of the garden-variety bimbos rapt in debauchery.
Conflating college fantasies with a suffocating crime drama (need one mention James Franco at his most eccentric?), the film anticipates acrimonious responses. The decadent satire is not exactly incognito though, nor is its detached severity. Korine's wife Rachel stars as one of the four lady troublemakers, suggesting a divergent twist on the film's feminist deliberation, especially when 'Spring Breakers' turns Disney Channel's familiar faces, Selena Gomez and Vanessa Hudgens, into impetuous ne'er-do-wells. There are so many subtleties subcutaneous to the sleek sultriness that the descent into hedonism becomes a menacing mixture of ecstasy and ennui. It's from a different planet y'all!
7. Heaven Knows What (2015)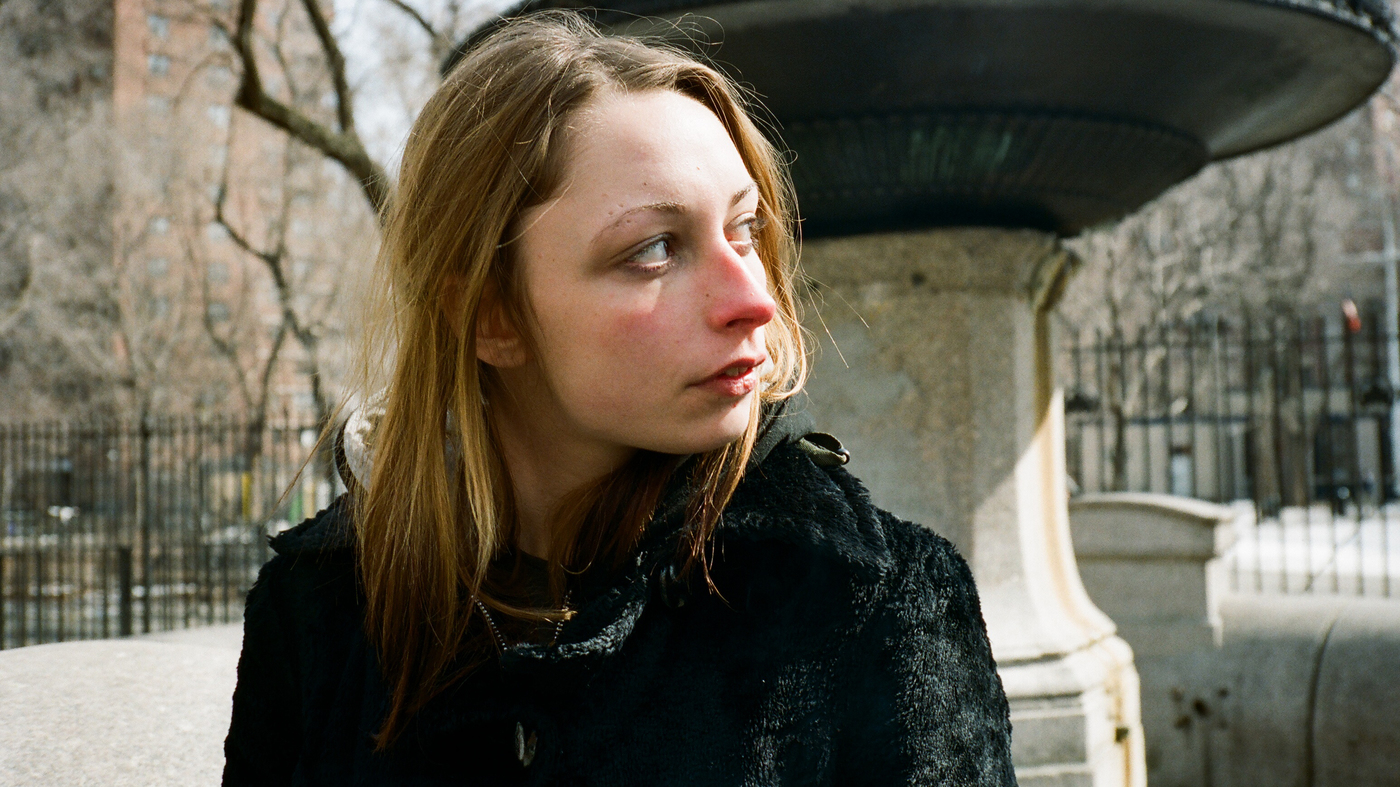 In a meritocratic world, the Safdie brothers would have their dual pathway to awards adoration lined up with the holiday release of their celebrated thriller 'Uncut Gems'. A couple of summers back, the feverish fervor of 'Good Time' afforded the team of directors their due clout. However, 'Heaven Knows What', more potent and less ostentatious than 'Trainspotting' or 'Requiem for a Dream' as far as obligatory heroin movies go, is sorely underseen by cinephiles and unfamiliar to everyone else.
Textured with vérité-raw realism even in the most dreamlike passages of its kaleidoscopic palette, 'Heaven Knows What' takes a deeply detailed photograph of America's addicted without a trace of judgment or condescension. It penetrates through the ramshackle function and parlance of the junkie sort to bluntly illuminate primitive, impulsive human desires. Amidst the momentary adrenaline and the ultimate atrophy, 'Heaven Knows What' picks you up like a habit – it's gloriously grim.
6. Calvary (2014)
'The Guard' was a smart point of origin for John Michael McDonough, locating the best in buddy cop clichés and fashioning a forceful farce of small-town police. 'Calvary' is another animal altogether – it's a despondent existential fable, contrasting the callous nastiness of the world with one man's desperately contested religious faith. Brendan Gleeson is indispensible to Calvary and to McDonough's career – little of this film's cheek or pathos would smack quite soprofoundly if not for Gleeson's crusted world-weariness.
With its self-declared "one parts humanism, nine parts gallows humor," McDonough's black-comic drama is both cynical and righteous, moderating the intuitive observations and deathly absurdity through sections of articulate, cerebral dialogues and diatribes. There are many sour pills McDonough compels you to choke down – the chief subjects of 'Calvary' include alcoholism, molestation, murder, and suicide. Yet he's able to discreetly and tactfully tiptoe through both episodes of trenchant wit and dips into cheerless truth. In time the moderately neglected tale will be regarded as one of Ireland's most remarkable films.
5. Knight of Cups (2016)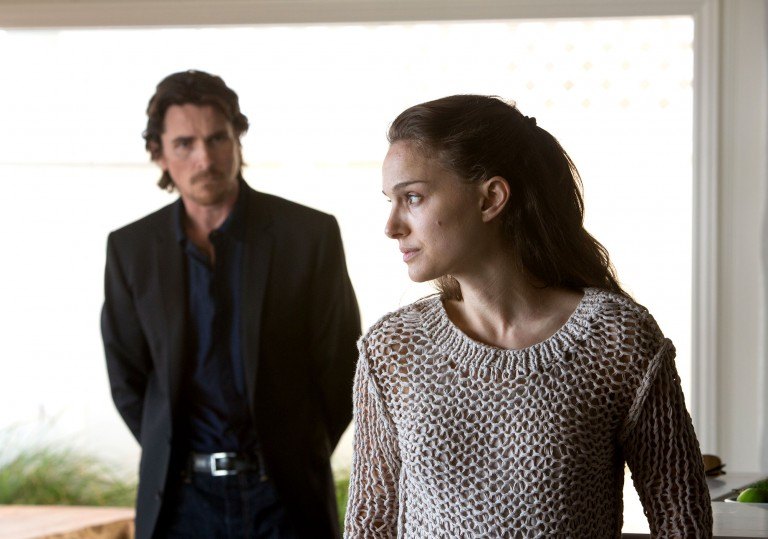 The latest stretch of Terrence Malick's career has been perhaps the most contentious topic in contemporary film criticism. After four selective projects in 25 years, Malick has reversed his work ethic into prolific unrest – he's generated a surplus of productions (six films with the seventh entitled 'The Last Planet' in progress) in less than a decade.
The experimental demonstrations of this cycle have drawn out the reclusive auteur's most emphatic detractors and secured his most zealous admirers. 'The Tree of Life' is the impossibly divine exception to the polarization, considered by many to be his masterpiece. 'To the Wonder' has the integrity as a romantic confession but by the vapidity of 'Song to Song' and the cosmic tedium of 'Voyage of Time', it seemed like Malick had officially receded into aimlessness, though 'A Hidden Life' has only just redeemed his dignity. In the mix 'Knight of Cups' emerged as his most organic, fruitful improvisation – a sublimely arranged realization of dysfunction in paradise, an even spread of tarot-inspired divination, theological allegory, and domestic discontent.
Like any Malick picture 'Knight of Cups' dissolves into personal introspection as well as speculations on man's place within both nature's enormity and our own engineered environs. Christian Bale's wandering Hollywood screenwriter progressively sharpens his solitude throughout six self-destructive sensual circumstances – Imogen Poots, Cate Blanchett, Freida Pinto, Teresa Palmer, Natalie Portman, and Isabel Lucas elucidate the film's heavenly hints and emotional anguish.
Even enthusiasts have to concede 'Knight of Cups' reeks of self-importance and – dare the word to be used – pretension. The requisite of rich, white male melancholy exists on a plane of 'take it or leave it', as do most of Malick's inscrutable creations – either you reject the film altogether or give in to the universality of unquenchable longing. Nevertheless, naysayers must admit the probing, consummate expressions of Emmanuel Lubezki's slipstream cinematography and the toothed, spatially untethered editing conveys an otherworldly sensation that most conventional narrative films cannot even remotely communicate or emulate.
Read More: Upcoming Kate Winslet Movies
4. Under the Silver Lake (2019)
After 'It Follows' became one of the defining horror films of the age, A24's failure of confidence in David Robert Mitchell's surrealist neo-noir, the general public or both left 'Under the Silver Lake' without an actual moviegoing audience. Given how often the independent distribution company has deliberately mismarketed anything for the sake of their arthouse interests, this was a hypocritical gaffe.
The film in question, which was dishonorably released to the masses in the incorrect aspect ratio through Amazon Prime, is a thoroughly bewitching text on voyeurism, LA's insular culture and the absence of mystery in the postmodern world. It's also irrefutable evidence of all the shadowy, sinuous angles left in noir's noble urgency. 'Under the Silver Lake' is so spellbinding it's enough to shrivel what stock you might have left in studio executives and accepted critics.
Andrew Garfield's lascivious, derelict drifter is a slacker protagonist in correspondingly great company – The Dude of 'The Big Lebowski', Doc Sportello in 'Inherent Vice' – and the film wears these and its further myriad influences (David Lynch, Alfred Hitchcock, countless other cited cultural stimuli) proudly as Mitchell relishes and polishes the traditions of its genre.
'Under the Silver Lake' keeps its skeptical, anti-conformist ideology at heart even if the subliminal meanings aren't quite as camouflaged as intended. The film is still madly visionary and perpetually beguiling– Mitchell's ambitious bedrock is built on red herrings, sexual spontaneity, technological distrust, methodical obscurity, and enigmatic conspiracies. Born out of the past – with special thanks to Disasterpeace's antiquated scoring – and stimulated by new, unclouded creativity, Under the Silver Lake's scopophilic significance goes quite deep.
3. Mistress America (2015)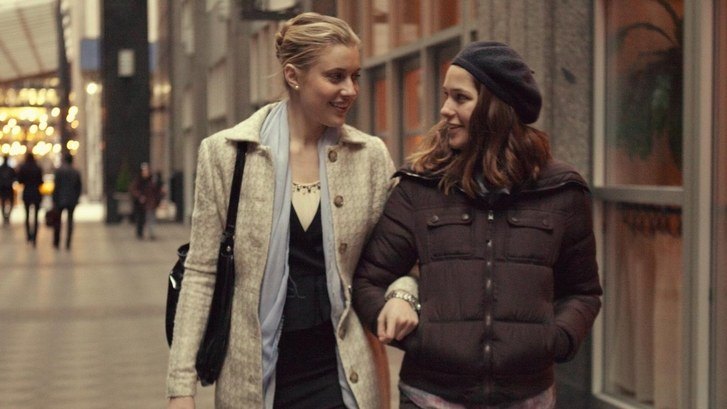 Not unlike other pivotal highlights of Noah Baumbach's pointed legacy– 'The Squid and the Whale', 'Frances Ha' – 'Mistress America' is piquant, profound and abundant in ideas worth pondering for barely exceeding 80 minutes. This prickly screwball sendup could be the most airtight, exhaustive and disgracefully unheeded comedies of its time. As an immediate successor to 'While We're Young' in 2015, the quiet release of 'Mistress America' made it seem like an underwhelming afterthought.
However, clearly with the invaluable assistance of his romantic and writing partner Greta Gerwig, the magic – the eloquent, revelatory exchanges, instinctively shifting character dynamics, mirthful editing stabs – flowed as effortlessly as it did in 'Frances Ha', their first written collaboration and the apex of Baumbach's filmography prior to 'Marriage Story'. Dramatic irony and genuine wisdom rarely harmonize within the same lines of dialogue, let alone excerpts that bear their savviness even completely out of context.
'Mistress America' may seem minor on the exterior but the contents of its impeccably acerbic screenplay flourish with the intimacy of great theater. It's all part of Baumbach's unparalleled devotion to stressing customary social defects by holding a mirror up to human pettiness so that we too may address our own trivial, almost imperceptible pretense and solipsism.
Gerwig and Lola Kirke offer lovely turns as the pair of spiritual sisters, the violet-suffused spectrum complements the lush synth waves of the soundtrack and Baumbach's themes, characters and propulsive satire has never been so vivacious. Incisive, frothy and achingly funny, 'Mistress America' is an irreproachable movie and also an excellent feminist text with respect to Gerwig's partial penmanship.
2. The Ghost Writer (2010)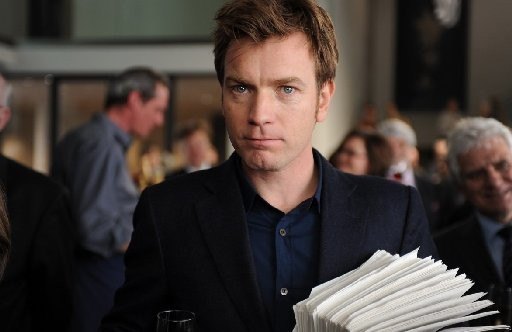 If you can separate the art from the artist – and you really should, like how you can recognize 'Triumph of the Will' as imperative documentary history without hailing Hitler yourself – Roman Polanski is an authoritative, comprehensively accomplished auteur. And his gifts are not flagrant or imposing, which is precisely why the director's less renowned strokes of genius – 'Knife in the Water', 'The Tenant', 'Frantic' – can be so heedlessly unnoticed.
'The Ghost Writer' is a movie you could casually watch on cable. It feels like that paperback novel you've been meaning to pick up and unexpectedly get engrossed in on the comfiest of rainy days. The film's palpable prowess as a prudent political thriller has yet to be topped within its class since debuting early in 2010 and has been scarcely appreciated for its subdued supremacy.
Analogous to the underestimated gratifications of 'The Ninth Gate' from 1999, this is a foreboding, literary-minded noir-mystery endowed with academic formalism and cheeky austerity even and especially within its most mundane moments – although apathy is inexcusable when Alexandre Desplat's swirlingly symphonic score is so exquisitely eerie.
Ewan McGregor, Pierce Brosnan, Tom Wilkinson, Olivia Cooke, and Jon Bernthal populate the richest afternoon-killer you could wish for – just make sure you locate the UK version titled simply 'The Ghost' so the muffled expletives of the PG-13 re-edit don't impede on your complete contentment. Polanski's late-career masterwork is a tutorial on the most elemental, enveloping aspects of directorial control – its ethereal power is on par with 'Repulsion', 'Rosemary's Baby' and 'Chinatown'.
1. Inherent Vice (2014)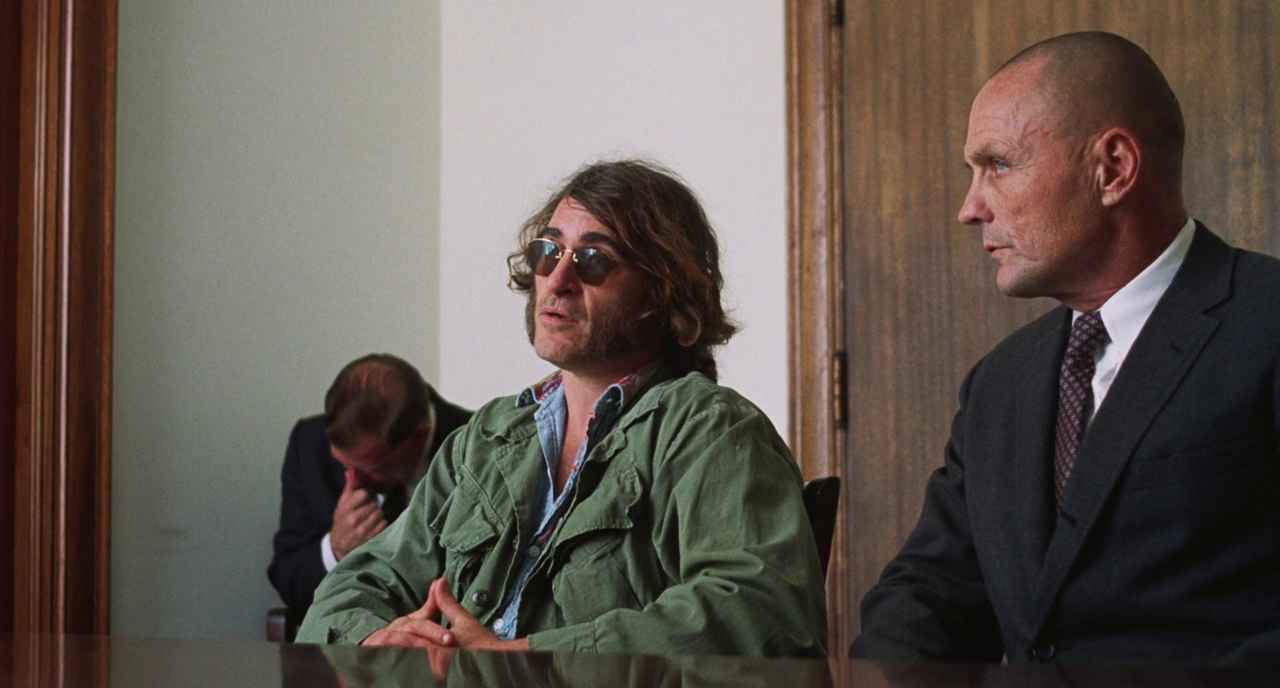 Transmuting the crucial characteristics of Thomas Pynchon's decade-old, hyperbolic, 60s-afterglow detective novel, Paul Thomas Anderson judiciously abridges 'Inherent Vice' to suit the groovy gusto of his most euphoric, lackadaisical and serpentine film. Ironically, Anderson's seventh film is also one of practiced lucidity, propelled by narrative purpose, no matter how many average readily confounded moviegoers dismiss the film as "pointless" or "convoluted."
If the entangled compendium of doper discourse, bureaucratic secrecies and continuous character interludes within 'Inherent Vice' feels roundabout, circuitous or self-defeating to you, maybe, just maybe, that's the gist of Pynchon's aggrandized, emphatically enjoyable acid-dipped neo-noir. Anderson has affectionately sized up the unadaptable 20th-century literary giant ('Inherent Vice' remains Pynchon's only screen version to date) while simultaneously satisfying the most relaxing leg of his unpredictable career trajectory.
After the aesthetic and dramatic fatigue following the laborious conception of 2012's 'The Master' – Anderson's proudest opus and undoubtedly one of the decade's most peerless pictures – crafting a superlatively casual distraction was probably an artistic sigh of relief and a liberating nosedive into auteurist freedom.
With enough familiarity and understanding of the rambling, cascading investigative hangout movie, the hypnotizing amalgamation of Pynchon's vernacular nonpareils, Jonny Greenwood's original and selected vibrations, Robert Elswit's practical, shimmering cinematography and the flawlessly cast, passionately dexterous performances by an immensely talented ensemble (led by Joaquin Phoenix as the dazed detective to end them all, without mentioning Josh Brolin, Benicio del Toro, Joanna Newson, Katherine Waterston, Owen Wilson, Reese Witherspoon, Eric Roberts, Martin Short, Jena Malone, and Maya Rudolph) engulfs you in a whirlwind of hypnogogic delirium, at least once you've finally slipped past the pleb-filter.
'Inherent Vice' is one of the most unmistakable manifestations that movies – at least great ones – encourage an indefinite number of revisitations, specifically when Anderson's degree of dense, divine detail tastefully invokes Pynchon's timelessly self-evident, era-eclipsing themes. 'Inherent Vice' is a psychedelic watershed film, keeping noir rapturously alive in an unpredictable and exact stream of consciousness. 'The Long Goodbye' of the new age has not accumulated the full acclamation of its deserved reappraisal since late 2014 in spite of imparting transcendent clairvoyance as eagerly as riotous escapism.
Read More: Best Joaquin Phoenix Movies