Sometimes the major events of the film year – the super-flicks, franchise continuations, and needless reboots – can overshadow the movies we'll eventually be discussing and debating years from now. And far more rarely world-shaking events leave the idea of congregated escapism in the dirt, only to be recovered once the priorities of health and safety are not indefinitely at the forefront of our daily lives.
In what was poised to be a welcome year for female-fronted blockbusters (Emily Blunt in 'A Quiet Place Part II,' Scarlett Johansson in 'Black Widow,' Gal Gadot in 'Wonder Woman 1984,' Liu Yifei in 'Mulan') the COVID-19 pandemic crept in then exploded worldwide, stomping on society's brakes for what feels like ages by this point. With culture halted in essentially every facet for many months, some studios have desperately – whether ingeniously or recklessly – opted to save a few dollars by releasing their films via Video On Demand or certain streaming platforms – largely Hulu, Amazon, and Netflix (get outta here Peacock). Particularly in the case of 'Trolls: World Tour' – the first movie to bypass the long wait for theaters to reopen – this change left huge companies like AMC and Regal blindsided and threatening to never screen Universal films ever again. Oh wait, except AMC caved, and now Universal is allowed to release their films digitally less than three weeks (rather than the usual three months) into a theatrical run.
Though as COVID-19 cases continue cropping up nationwide, there's no certainty as to when cinephiles can regularly get their fix again. Back in March, it was easy to believe that, in the span of what amounts to its own era, everyone could ultimately make their own choice as to whether certain entertainment options are worth the risk of exposure to strangers. Back in June, these delusions were still plausible, but considering that ignorance and impatience are the major factors keeping America from overcoming this pandemic, caution really is the best defense – even if we leave a cornerstone of contemporary culture to collect more graffiti and dust. With that said, here's the list of most anticipated films scheduled to release in 2020. We can hope for a swift return to normal, but obviously, these films are prone to further delays.
20. The Personal History of David Copperfield (August 28, 2020)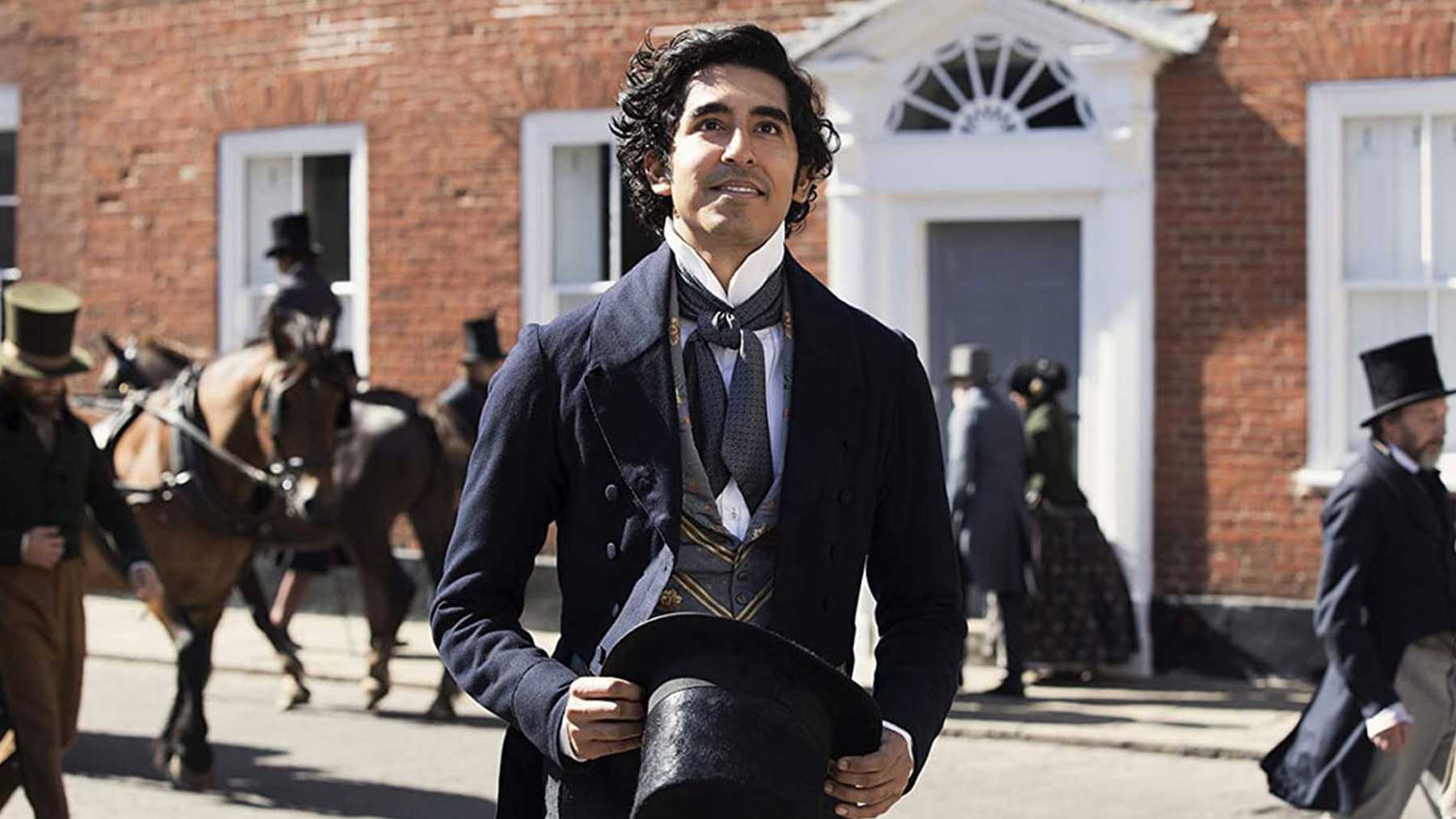 The whole "new spin on an old favorite" can be a wearisome way of borrowing another's work to suit your own. However, after Armando Iannucci made Russian power struggles and the miscommunications of the British government into uproarious comedy feats ('The Death of Stalin,' 'In the Loop'), somehow it's believable that Charles Dickens is within his grasp to appreciate and reiterate as he sees fit.
You've got back Peter Capaldi and nabbed Tilda Swinton, Ben Wishaw, and, as the titular Copperfield, Dev Patel, who has potential left, especially with A24's 'The Green Knight' in the arsenal. It doesn't matter that this is technically a 2019 film because of that TIFF debut – this holdover will more than likely deserve the present attention.
19. The New Mutants (August 28, 2020)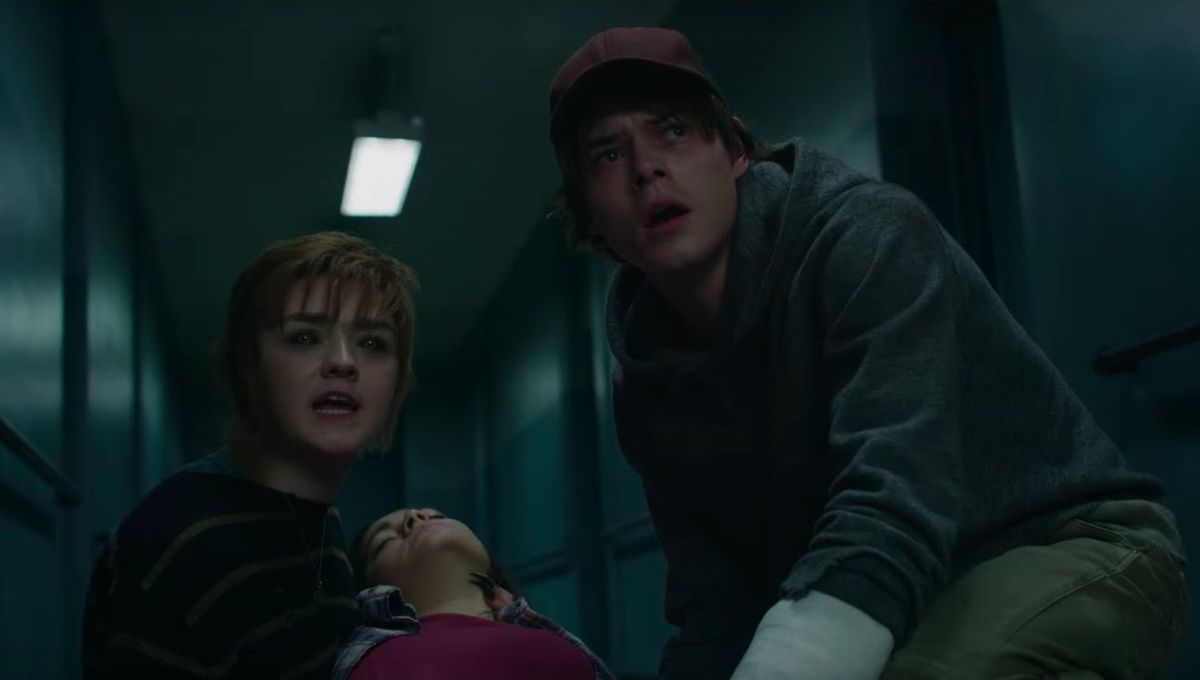 After being delayed four times for various scheduling and pandemic-related conflicts, I don't know if there's ever been more fuss over a movie, no one will see when it actually comes out. As much as the displeasing amateurishness of 'Dark Phoenix' was enough to have you write off 'X-Men' movies entirely, 'The New Mutants' has been so vehemently labeled an ill-fated project – in production and release – it's enough to pique your curiosity, or maybe just your pity. Who's to say a mainstream superhero horror flick isn't just the right kind of untapped genre territory, especially when your benchmark is what, 'Blade II'? The introduction of new Marvel X-heroes (never before seen on the silver screen!) is always a good time even in the silliest cases, and 'The New Mutants' has five unrealized characters (plus the reliable allure of Anya Taylor-Joy in the central cast) to sway at least some viewers.
Director Josh Boone has secured the film's theatrical release, but foolishly this will be one of the first movies to dip its toe in the waters of the public's post-corona moviegoing interest – it's not a good litmus test seeing as another 'X-Men' flop would be no bizarre thing even if the state of the world was peachy keen.
18. Tenet (September 3, 2020)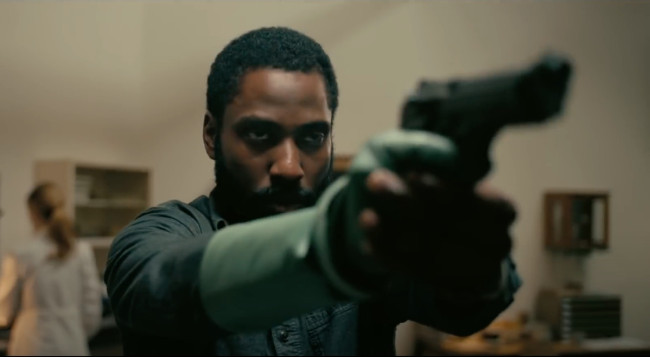 The persistent question since the pandemic's effects set in has been about whether we will get the cinematic cycle back in sync once 'Tenet' debuts. Nolan wanted to believe his mid-July slot would remain unmoved, and anyone who cared did too. But after three delays, the question of the release date of this year's most secretive and among the most hyped films has been more pressing than the inversion stuff. Now it seems overseas audience have earned their right to see a huge Warner Brothers blockbuster before Americans do.
So after 'The Dark Knight' altered the course of popular moviegoing, 'Inception' cemented Nolan as the auteur for the people, a man who can map out a murky mind-melt and make sure no is left behind. However, who couldn't be disappointed by the trajectory of his career once the uninhibited indulgence of 'The Dark Knight Rises' and 'Interstellar' came around – no matter the passing instances of pure awe, both efforts were top-heavy blunders.
'Dunkirk' was a new direction and a step up, but something tells me this new merge of 'Memento' and 'Inception' will result in a motion picture event we aren't even prepared for. With a minimum, 200 million dollar price tag, two and a half hours of 70mm and IMAX footage by the talented Hoyte van Hoytema (his third collaboration with Nolan) and story details that are foggy at best – not to mention the choice casting and enticing trailers – Nolan's most expensive original feature adds up to the year's most intriguing enigma.
Considering on top of everything the film was once – and approximately remains – the flagpole for all future cinema and we may have an ultramodern classic on our hands, especially since Nolan would rather die of COVID-19, himself, than have Warner Brothers release Tenet through VOD. That kind of passion will lead us to the lynchpin of a cinematic resurgence or the nail in the coffin of theatrical entertainment.
17. I'm Thinking of Ending Things (September 4, 2020)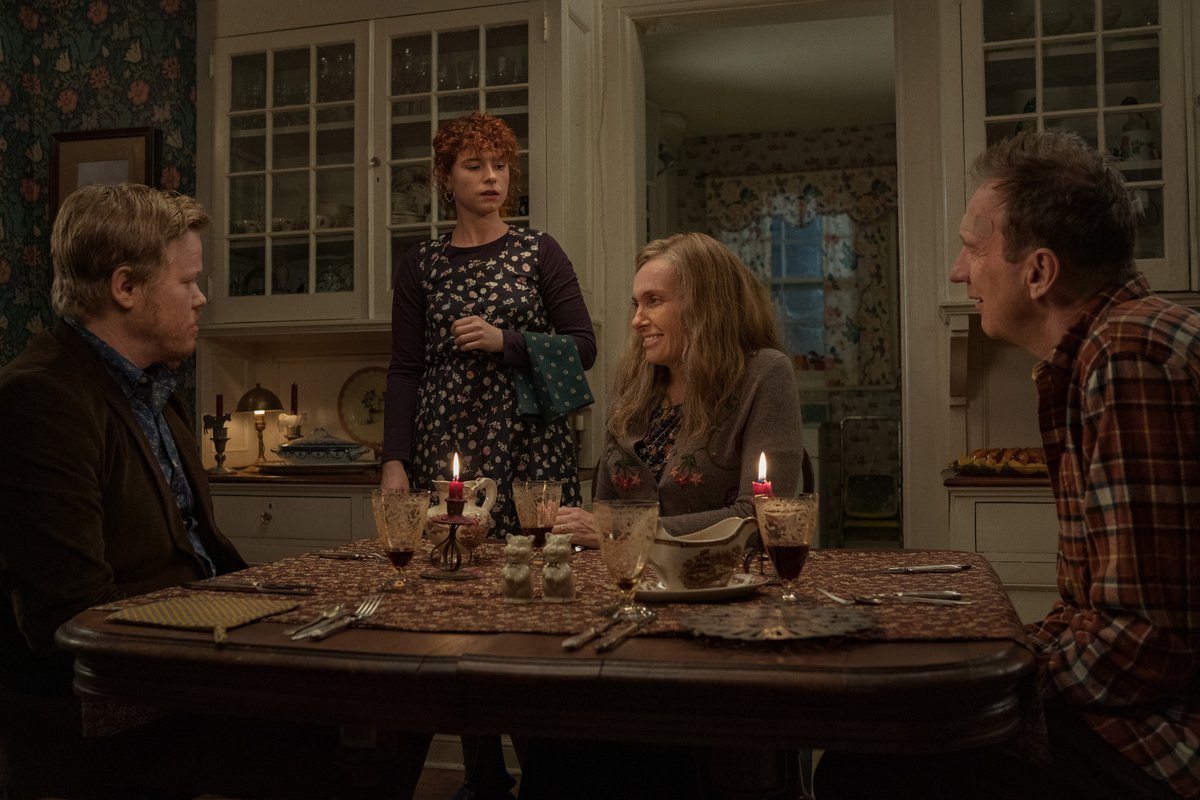 Charlie Kaufman decided recently that his movies didn't give enough people clinical depression, so he's back for more! In the movie, his bleak brand of existentialism – whether in the towering, soul-crushing yearning of his revelatory debut 'Synecdoche, New York' or the stop-motion moment of clarity and realistic one-night romance of 'Anomalisa' – is about to get an overhaul. Within a simple premise of meet the parents, 'I'm Thinking of Ending Things' sees Kaufman going for full psychological horror while operating in an antiquated aspect ratio. One could argue 'Synecdoche' is a postmodern scary movie within its own kaleidoscopic lens, packed with the quotidian pain of everyday life and unfulfilled ambitions. But as his first real film adaptation – well, besides 2002 when he penned screenplays for 'Adaptation' and 'Confessions of a Dangerous Mind' – Kaufman's third directorial feature should scope out the freshly cerebral cinematic ground.
Starring Jesse Plemons, Jessie Buckley (who replaced Brie Larson), Toni Collette, and David Thewlis, the film is not pulled straight from Kaufman's unrestrained mind but from Canadian author Iain Reed's 2016 novel of the same name. The new Netflix auteur feature is another potential masterpiece for the streaming era in the vein of 'Marriage Story,' 'Roma,' and a few other flagship gems.
16. Mulan (September 4, 2020)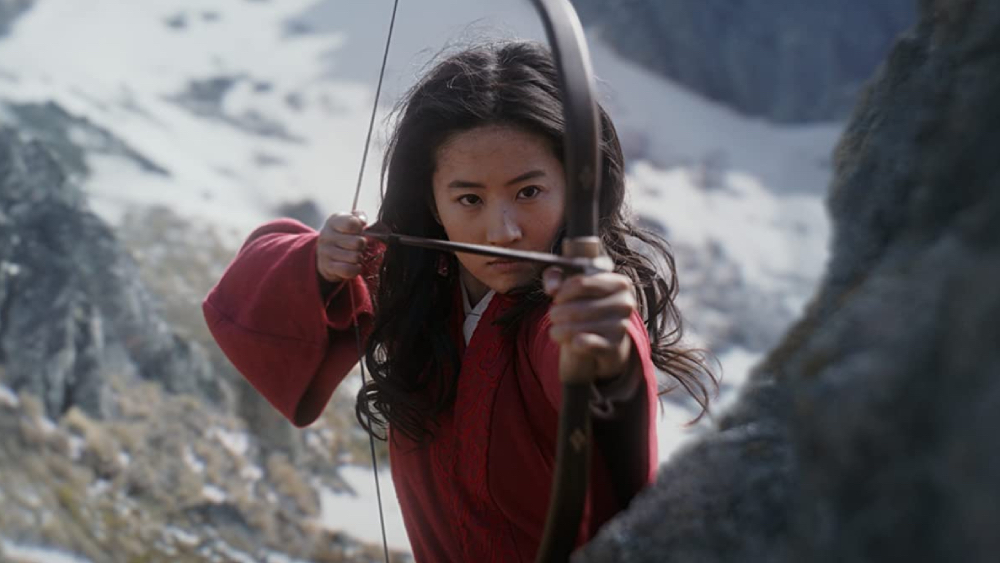 With Craig Gillespie's 'Cruella,' Rob Marshall's 'The Little Mermaid,' David Lowery's 'Peter Pan & Wendy,' Marc Webb's 'Snow White and the Seven Dwarfs' and Robert Zemeckis's 'Pinocchio' (among others, somehow) on the next few horizons for Disney's live-action remakes, there is no end in sight for this money laundering ruse they're pulling. Although a good 'Hercules' redo is possible, the creative steam of this enterprise has spent whatever fumes there were. I guess Kenneth Branagh's 'Cinderella' is ok?
As much as it might be oxymoronic to admit, 1998's 'Mulan' is the one live-action remake of a prized Disney animated movie that might actually be worth the derivative regurgitation and painful pandering. They've cut the songs and incorporated them into the score – sorry musical losers, this is a good thing – they've cast an Asian woman for the lead in Liu Yifei and Disney has shelled out the largest budget ever for a female filmmaker. 'Whale Rider' director Niki Caro has 200 million dollars at her disposal, twice the sum Ava DuVernay had to direct 'A Wrinkle in Time.'
From the footage, the updates all feel positive, at least in the scope and tonal adaptations. The further away as we can get from 1:1 remakes, the better, though maybe its finally time to try something new rather than set up a pointless sequel, eh?
15. The King's Man (September 16, 2020)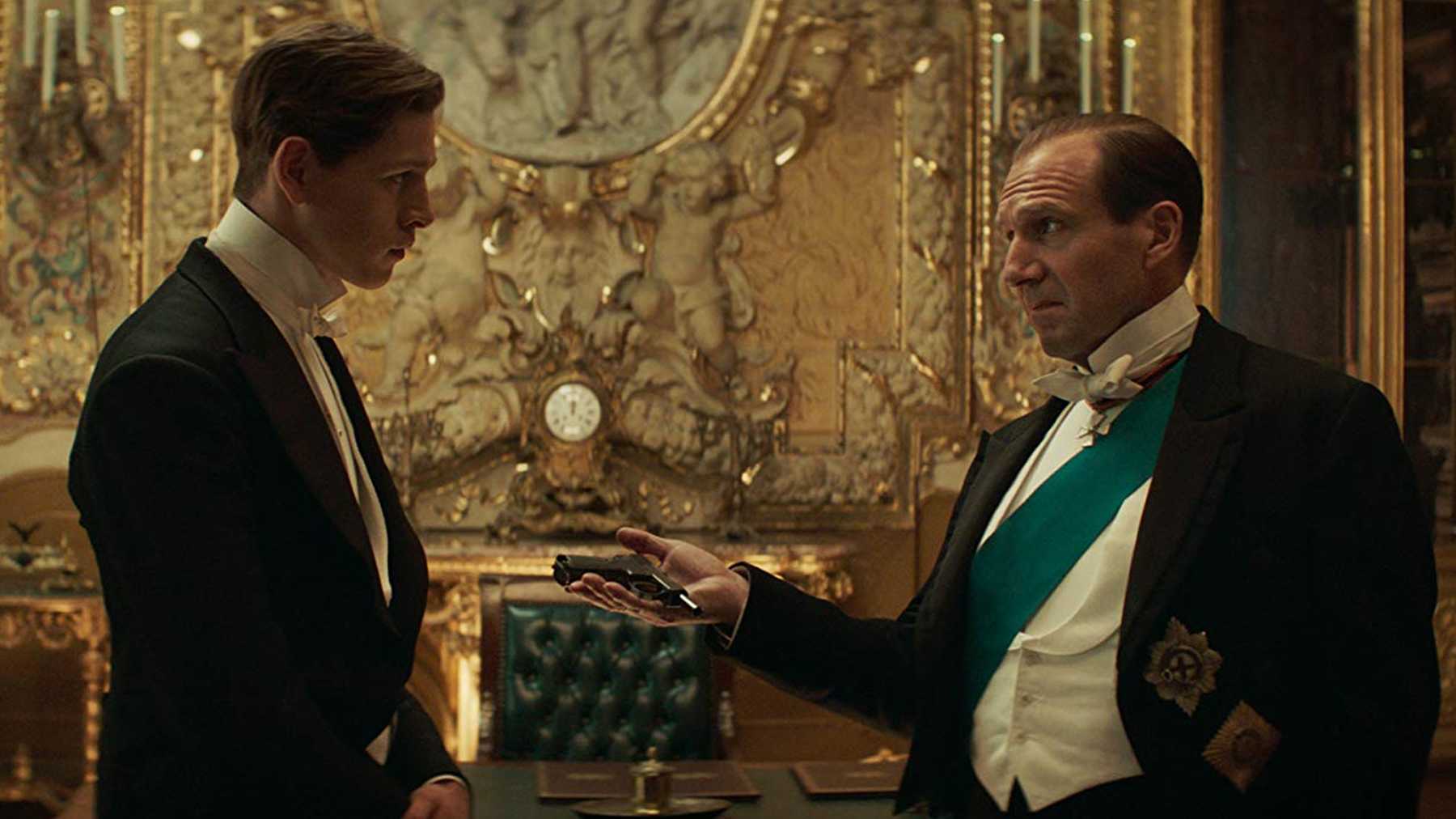 Few directors have as much consistent fun as Matthew Vaughn, who has traipsed through Guy Ritchie-lite crime movies ('Layer Cake'), modern fantasy ('Stardust')and superhero stories both subversive ('Kick-Ass') and classical (X-Men: First Class) before settling down with the insanity of the 'Kingsman' franchise.
For a director with such a giddy niche, chasing the success of 'Kingsman: The Secret Service' for all its diet-Bond cheekiness is a worthwhile enough enterprise in entertainment. 'The Golden Circle' was honestly underrated, a fine sequel if ever there was one, but fortunately, instead of pushing through to some overblown trilogy capper, Vaughn is moving backward with a period prequel. Ralph Fiennes in Colin Firth's place? Sure. Some retroactive rule-writing and steam-punk-flavored action should serve as a bracing palette for this brand of madcap, violent spy fare. Maybe there'll be a decent origin story in there somewhere too.
14. The Trial of the Chicago 7 (September 25, 2020)
Aaron Sorkin, the screenwriter, is a god among men –Sorkin, the director, has much to prove. 'Molly's Game' was strong but inessential next to his hand in scripting numerous celebrated works: 'A Few Good Men,' 'Charlie Wilson's War,' 'The Social Network,' 'Moneyball' and 'Steve Jobs' are all just a bit stronger because of the distinct directors (Fincher, Mike Nichols, Bennett Miller)realizing polished material.
With a more real-life fascination for him to sink his teeth into, this new legal drama is most similar to Sorkin's written debut 'A Few Good Men.' The cast is also some great company to give voice to what will, without doubt, be some great dialogue – Sacha Baron Cohen, Mark Rylance, Eddie Redmayne, Joseph Gordon-Levitt, Frank Langella, William Hurt, and Michael Keaton. Spielberg was in talks to direct this script over a decade ago; now, he serves as producer. As a political-charged piece on the aftermath of anti-Vietnam demonstrations, the election season release and ongoing police brutality protests should make the film timely as all hell.
13. Mank (October 2020)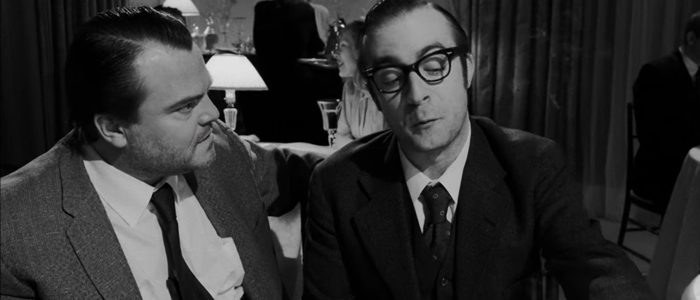 If any movie has Oscar clout woven into its very pixels, it's David Fincher's return to filmmaking and continued partnership with Netflix following 'House of Cards' and 'Mindhunter.' This past decade, apart from collaborating with Aaron Sorkin to color the zeitgeist of the last decade with its proper tint in the contemporary classic that is 'The Social Network,' the imposing, scrupulous director opted to perfect pulp with 'The Girl With the Dragon Tattoo' and 'Gone Girl.'
The mysteries, sex, and violence fit right into his wheelhouse, but next up in the impressive filmographic lineup is the closest thing to Oscar bait the morbid-minded director has helmed to date, exceeding 'The Curious Case of Benjamin Button' even. With a script penned by Fincher's late father, the dispute between Herman J. Mankiewicz and Orson Welles over the writing credit for 'Citizen Kane' should flourish as some classic movie about movies material – maybe even earning a spot in film history up there with François Truffaut's 'Day for Night,' Robert Altman's 'The Player' and Tim Burton's 'Ed Wood.'
12. On the Rocks (October 2020)
Part of A24's ongoing tradition of producing and distributing the work of many superb independent filmmakers, Sofia Coppola's surprise new movie, is also the latest piece of the new streaming strategy of Apple+. The two companies have reached a multi-year agreement on new original films, 'On the Rocks' being the first.
Reuniting with Bill Murray for the first time since 'Lost in Translation' – unless you really want to count their 2015 Netflix collaboration 'A Very Murray Christmas' – is enticing enough, but the premise of a daughter-playboy father relationship with Rashida Jones should carry on Coppola's pressing theme of aristocratic satire. If she's basically the mumblecore Austen of modern cinema, keep laying out those social critiques Sofia – take advantage of that nepotism as far as it will take you.
11. Wonder Woman 1984 (October 2, 2020)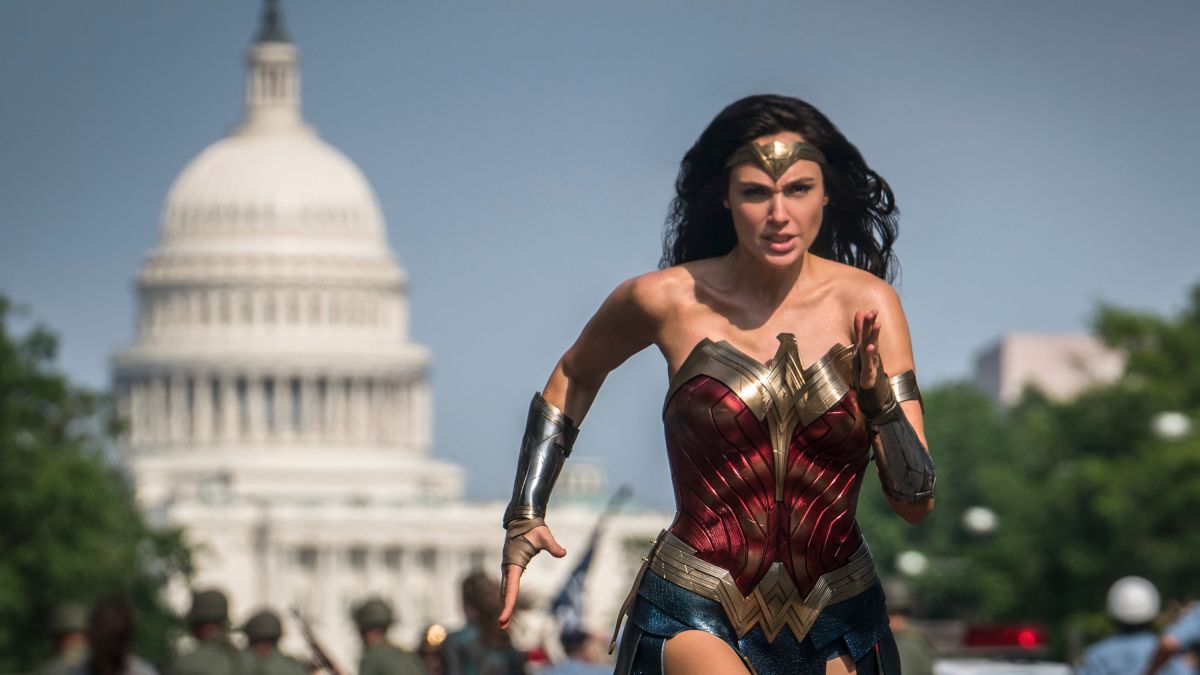 If 'Tenet' is Warner Brothers' 2020 juggernaut gamble, 'WW84' is intended to be their insurance, a guaranteed billion with good reason. Patty Jenkins' 2017 origin story was not only eagerly enjoyable but a huge hit and an inspiring superhero blockbuster, especially for women as well as the universal audience. If the first Wonder Woman was a Thor-esque fish-out-of-water story, this one looks like we've skipped right to the rainbow-soaked revelry of something like Taika Waititi's Ragnarok.
The upcoming film may not break any molds of an overloaded genre, but it will easily be more entertaining than whatever 'Birds of Prey' was. Should 'Black Widow' come out soon after, on November 6th, bets are on 'WW1984' to have a more distinct sheen than Marvel Movie 4.1 circa 2020. Either way, it would be nice to see at least one real superhero (preferably a lady) kick-ass before the whole cinema year is stolen away.
10. Candyman (October 15, 2020)
Sadly Jordan Peele is only producing and touching on the script of this latent 'Candyman' sequel/soft reboot. The tactic of ignoring scores of bad sequels to pretend much later to be making the real one – which happens to have it has the same name as the original – needs to stop. 'Halloween' did the exact same thing two years ago.
'Candyman' is nonetheless the one horror franchise that maybe has more relevancy now than when the original classic came out 25 years ago, unlike, say, the Halloween franchise. The upcoming 'Halloween Kills' was delayed to next year without much disgruntlement – the old October date now belongs to 'Candyman' coincidentally enough.
Turning the investigation of destitution and urban legends into a new tale of gentrification's effect on urban neighborhoods, 'Candyman' has plenty of possibilities for this so-called "spiritual sequel." Maybe this time, people will remember his name and something about America's pervasive inequity as well.
9. Rebecca (October 21, 2020)
So it's not quite a misguided redo of a Best Picture-crowned Alfred Hitchcock classic. However much it pales in comparison, this is supposedly a new adaptation of Daphne du Maurier's 1938 novel. Lily James, Armie Hammer and Kristin Scott Thomas in the key roles and Clint Mansell to score sounds ducky, and the almost Poe-like tragic touches will hopefully find themselves displaced in the new Netflix film.
Ben Wheatley is worth trusting to at the very least take chances with such a daunting project. Having seen Kill List, A Field in England or High-Rise, you wouldn't hesitate to call him one of England's more daring independent auteurs. Seems his less relevant material is that which skews towards comedy, which any take on Rebecca should be a far cry from. The images we've seen don't give us much insight, but the ingredients point toward an optimistic outcome.
8. Connected (October 23, 2020)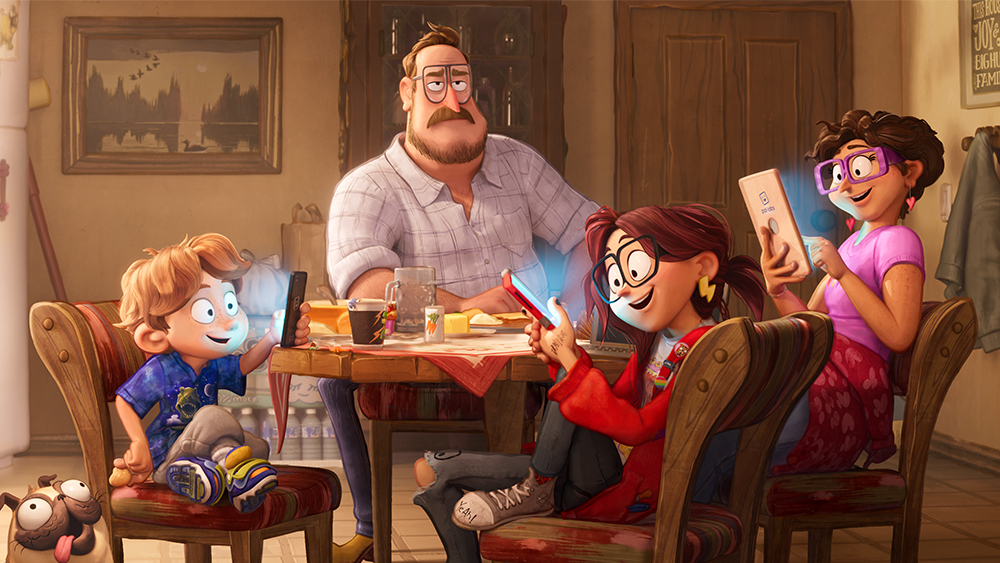 It's a shame the directorial duo behind the 'Jump Street' movies – the most exhaustively gratifying comedies of the last decade – and the delightful 'Cloudy With a Chance of Meatballs' is not behind the camera or responsible for the screenplay of the upcoming Sony Pictures Animations feature. The studio usually wastes its time with 'Hotel Transylvania' and 'Smurfs,' but something original by the guys who built 'The LEGO Movie' gets far more hype even if they are only producing as they did with the subsequent LEGO films. Considering the last thing they touched was Lord's work on 'Spider-Man: Into the Spider-Verse,' something says the screwy, sci-fi social commentary of Connected manifests as a hilarious children's film for the moment that will withhold condescension and strained PG jokes. And if they let us down, Kenneth Branagh's adaptation of Agatha Christie's Death on the Nile comes out the same weekend.
7. No Time to Die (November 11, 2020)
Delayed almost eight months after the longest break between Craig's Bond films already, 007 has had some time in the editing room to rebuild all the wasted anticipation. An expensive Super Bowl TV spot and a Billie Eilish song later, the previous hype mounted earlier this year was in vain once the prudence of health concerns regarding COVID-19 took hold – 'No Time to Die' was the first of many to succumb to a stark release date shift.
But by November, who's to say whether this pandemic will be a greater or lesser burden on moviegoing domestically and abroad. Either way, Craig sneaks in as the biggest mainstay Bond since Connery and Moore and if the pattern of his 4 Bond films so far holds– great ('Casino Royale'), mediocre ('Quantum of Solace'), good ('Skyfall'), bad ('Spectre')– we should be watching at least a decent movie.
'Casino' is the anti-Bond 007 film and a high-water mark for the franchise. 'Quantum of Solace' has a palatable efficiency but too many era-specific clichés and styles. 'Skyfall' was a nice, artistically fashioned stand-alone ode to the brand– Roger Deakins cinematography is better than the film. The same could be said of Hoyte Van Hoytema's work on 'Spectre,' wherein Sam Mendes was trying to recapture the former film's Christopher Nolan-inspired pseudo-intellectual glaze and pacing, all to lousy end results.
The continuity of the franchise has utterly been watered down over time, but even though this film contains annoying crossover threads for Lea Seydoux's and Christoph Waltz' characters, fresh director Cary Joji Fukunaga ('Sin Nombre,' 'Jane Eyre,' 'Beasts of No Nation') has a divergent temperament that will be neat to behold. If Craig is serious about ending it for good this time, the farewell will be interesting to stack against infamous partings like Pierce Brosnan's 'Die Another Day,' Roger Moore's 'A View to a Kill' and Sean Connery's 'Diamonds Are Forever.' With an insanely long runtime and a toss-up new villain in Rami Malek to go along with Waltz' Blofeld, 'No Time To Die' is also tied with 'Spectre' for the highest budget of the franchise. Hopefully, this time the 250 million dollars will be spent coaxing us out of boredom rather than into it. It should be an epic sendoff, quality notwithstanding.
6. Soul (November 20, 2020)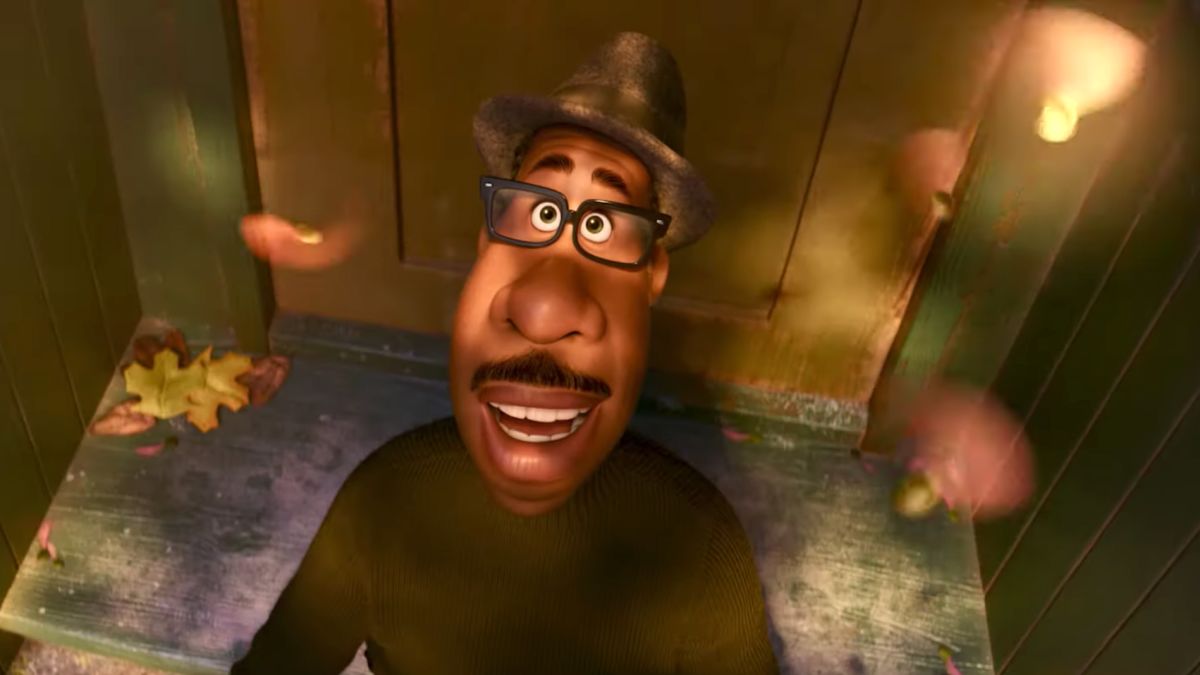 The 23rd Pixar Animation Studios film arrives far past the studio's prime, but Soul could be the new winner that manages to up their batting average. If one considers 'Toy Story 3' their swan song (for 'Cars 2' lay just ahead), then the only standout feature since has been 'Inside Out' – though 'Incredibles 2' and 'Toy Story 4' were far superior sequels next to 'Finding Dory,' 'Monsters University' and especially 'Cars 3.'
'Soul' is going for the emotional fantasy angle that made 'Coco' a hit, and similarly (and surprisingly) tries to incorporate different cultures into a broad commercial picture. 'Soul' looks a bit like 'Coco' spliced with 'Inside Out' but let us just hope it's not as coddling or safe as 'Brave' or 'Onward,' especially since we're discussing and writing around existentialism. With Pete Doctor – whose flawless Pixar track record includes 'Monsters, Inc.,' 'Up,' and 'Inside Out' – writing and directing, we could have a marvelous exception to a studio's recent rule of mediocrity.
5. Dune (December 18, 2020)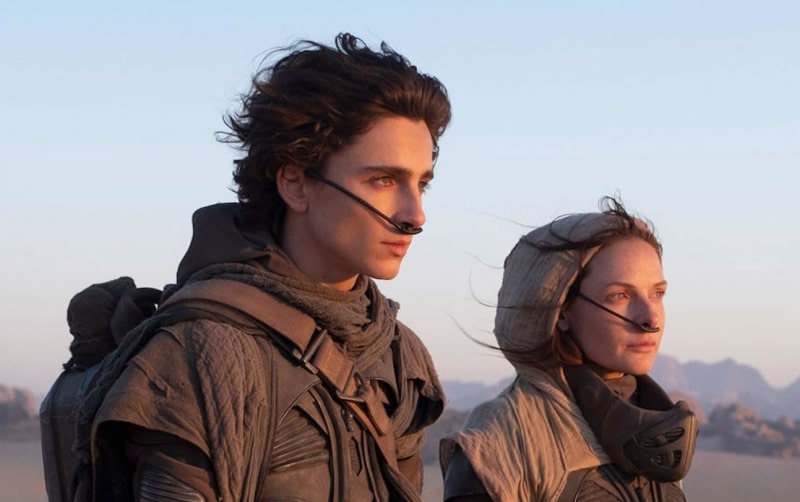 While we're speaking of epics, there's not enough time or energy to get as hype as we should about Denis Villeneuve's next expensive sci-fi endeavor, especially with no trailer as of yet. Somehow despite 'Blade Runner 2049' flopping on its face financially in 2017 despite its iridescent cinematic qualities, they've handed Villeneuve the keys to what could become the next 'Lord of the Rings' – or at least the next 'Star Wars,' one hopes – if handled correctly.
David Lynch tried out Dune back in the 80s to iffy results –in hindsight, probably the worst movie in an otherwise elegantly impressive career. Villeneuve's film, which to this date has but a few images to speak of, is only the first of a supposed two-part adaption of Frank Herbert's famously ambitious 1965 novel. Alejandro Jodorowsky notably attempted unsuccessfully to adapt 'Dune' in the 1970s, his 10-12 hour vision laid out in the 2013 documentary 'Jodorowsky's Dune.' I would say Villeneuve is in over his head, but the 'Blade Runner' sequel should have been a miserable waste and instead was at least close to a new sci-fi classic.
There's quite the cast– Timothée Chalamet stands right where Kyle MacLachlan did 36 years ago as Paul Atreides. He's working alongside Oscar Isaac, Rebecca Ferguson, Josh Brolin, Stellan Skarsgård, Dave Bautista, Charlotte Rampling, Jason Momoa, and Javier Bardem. Although Roger Deakins couldn't return to work his cinematographic magic as he did with 2049, Hans Zimmer skipped out on a huge Christopher Nolan project to score 2020's 'Dune.' But the imperative component will likely be Villeneuve's ability to take his moody auteurism and realize things practically and introspectively.
4. West Side Story (December 18, 2020)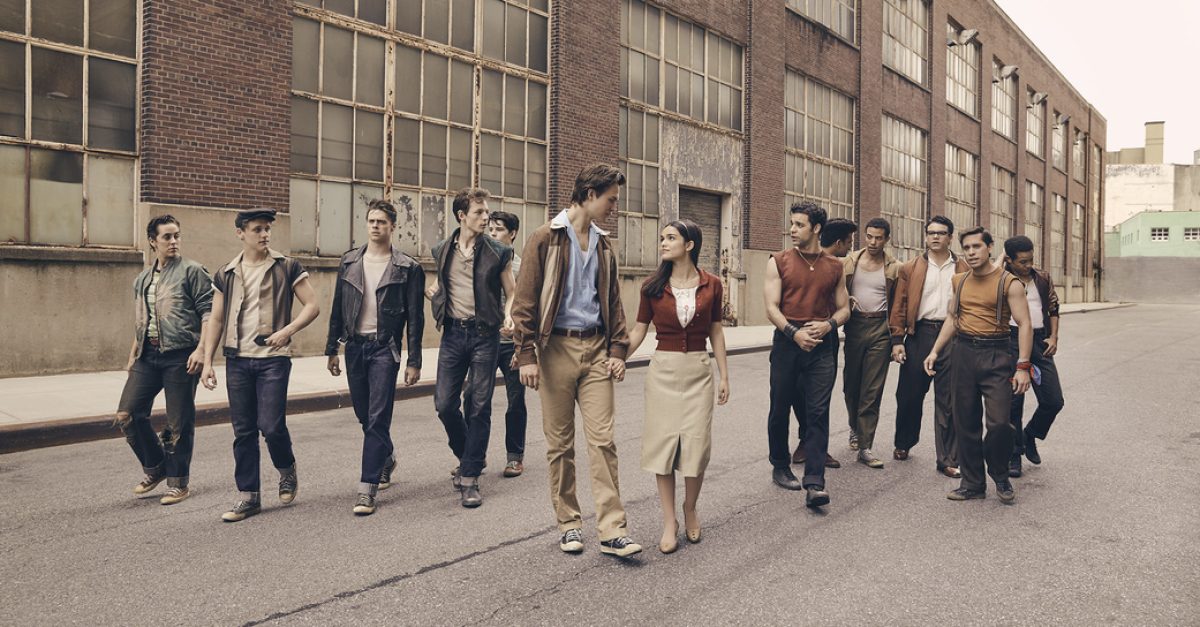 So if Spielberg wants to be a genre completist, he needs a musical, right? Remaking a cherished classic, itself based on a stage production inspired by 'Romeo and Juliet,' is supposedly justified for sticking closer to the original theater shows rather than one of the finest features of the early '60s. I don't know how anyone should feel about it, especially with an odd choice like Ansel Elgort in the lead role. At least Spielberg's still comfortable casting plenty of unknowns, and his screenplay is from Tony Kushner, the reliable writer behind his strongest dramatic pictures since the 1990s – 'Lincoln' and 'Munich.'
But since this is fairly new terrain for the more than seasoned filmmaker, one can only assume 'West Side Story' will showcase a better use of big budgets than 'The BFG' or 'Ready Player One,' and sustains some energy and feeling unlike 'War Horse' or 'Bridge of Spies.' No one wants to say he's past his prime, but for better or worse, this is the beginning of a new late era for Spielberg.
3. Respect (December 25, 2020)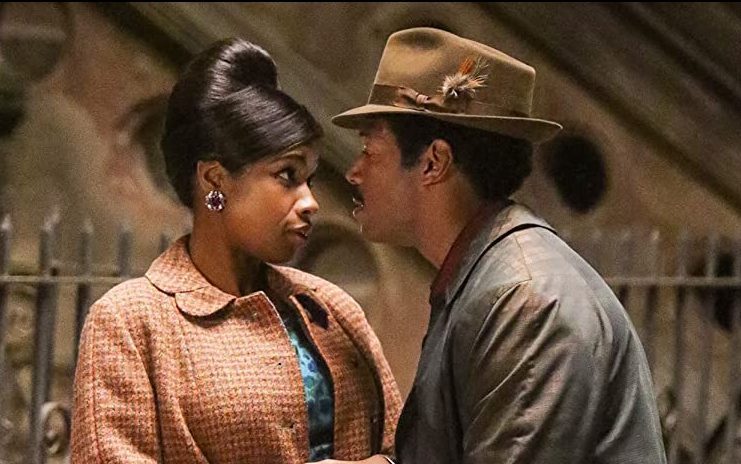 Television and theater director Liesl Tommy is making her directorial debut in what could easily amount to one of the best music biopics of the last decade. 'Respect' will be a big deal no matter when it's released, but let's count on that 2020 date to stick since there is no better year to remember and cherish the Queen of Soul than in one of more racial unrest than we've seen in over fifty years.
Tommy also has another biopic lined up in adapting Trevor Noah's autobiography Born a Crime, but the Aretha Franklin story should amount to a film dramatization to match quality takes on great black musicians ('Ray,' 'Get On Up,' 'Straight Outta Compton'). With Jennifer Hudson in the decisive role, every hesitation should cease – Forest Whitaker and Mary J Blige join her among an estimable ensemble. With women of color penning the script (Tracey Scott Wilson) and behind the camera, there's little to no risk of any sort of 'Bohemian Rhapsody'-esque calamity.
2. The Croods 2 (December 23, 2020)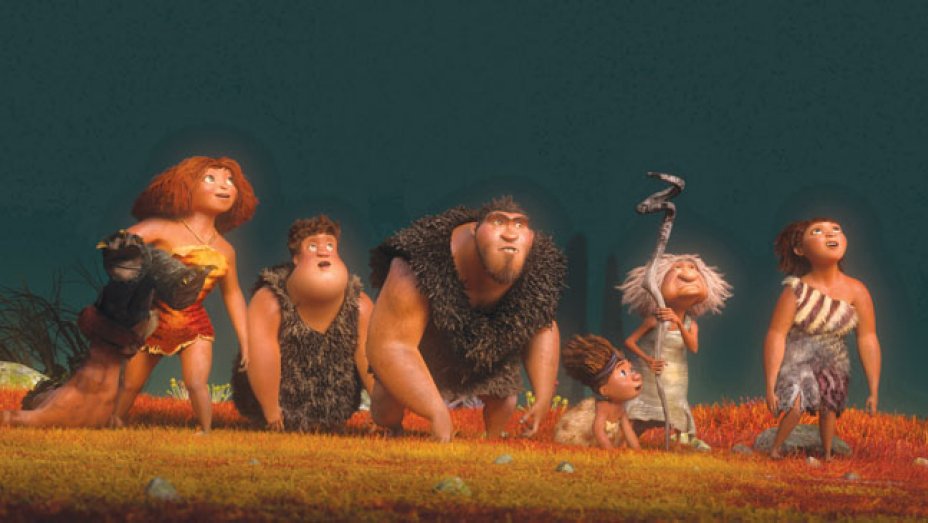 I'll be damned if DreamWorks Animation wasn't thriving for a hot minute while Pixar just started to flounder. 'Rise of the Guardians' rounded out a stretch that included 'The Croods,' a prehistoric family adventure that would have done Jim Henson proud were he still alive. Nicolas Cage, Emma Stone, and Ryan Reynolds are attached to the sequel, which has maintained its date, although DreamWorks lot is empty, and the animators are supposedly working from home. If this sequel can make for a better new studio franchise than the 'Madagascar' films – maybe the 'How to Train Your Dragon' benchmark is a little high – it will be a pleasing surprise just like the original.
1. News of the World (December 25, 2020)
Paul Greengrass has had a more inconsistent decade than he might want to admit, but a western starring Tom Hanks slated with potential awards magnetism in mind? Sure, that actually sounds like a treat and has the dramatic trappings to give us thrills closer to the taut 'Captain Phillips' rather than perfunctory 'Bourne' sequels.
Read More: 100 Best Movies of All Time